Our free plans to build this simple industrial pipe coffee table will be a beautiful addition to any livingroom!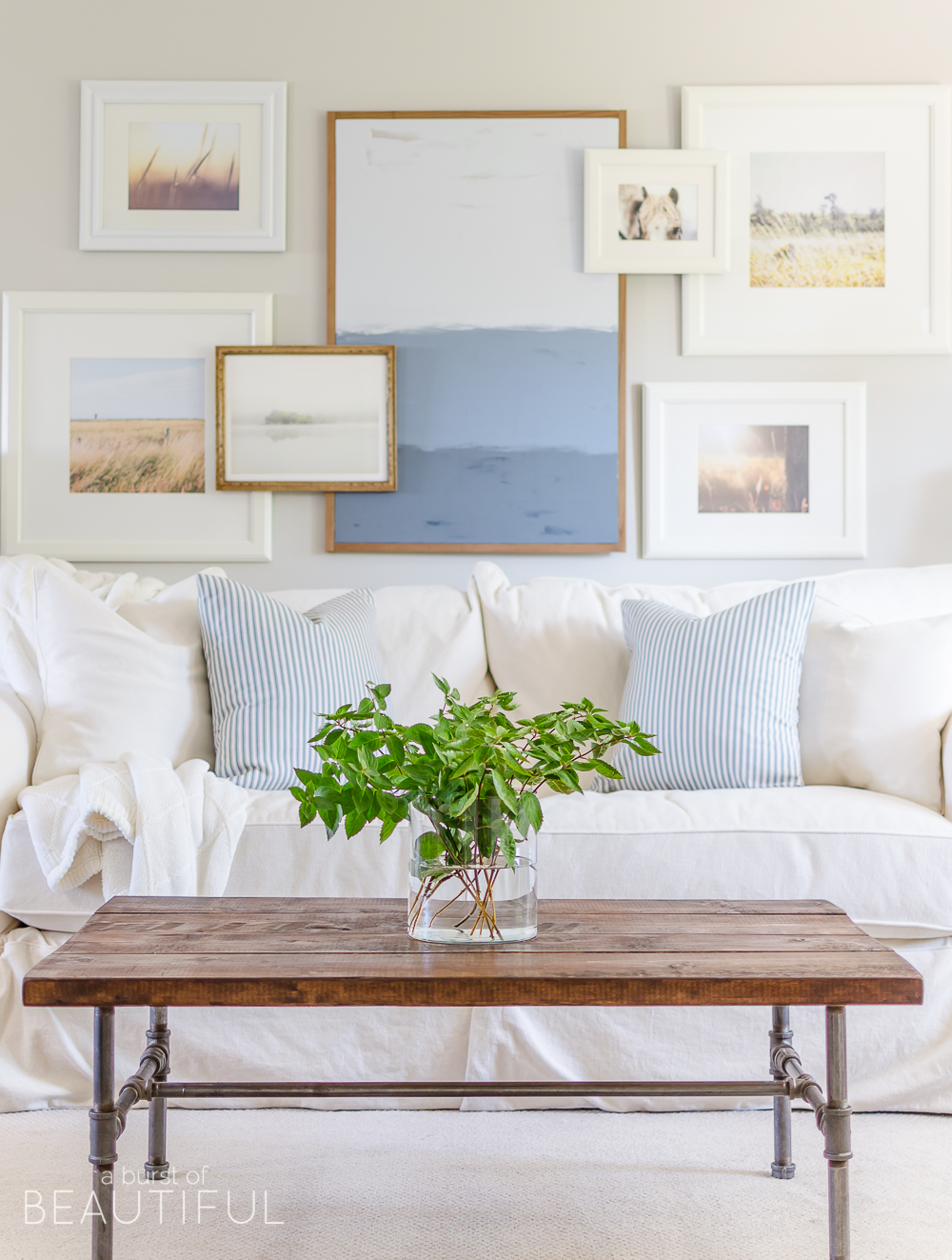 A coffee table is the centerpiece in a living room, literally. Which is why it is such an important focal piece.
We have been looking for a new coffee table for quite a while but didn't want to spend a fortune on one since we change up the look of our living room fairly often. I had come across a DIY Rustic Industrial Pipe Coffee Table plan on The Locker blog and thought I would take a swing at making something like this for my man cave, but it turned out so well that Alicia has kept it in our main living room.
It involves minimal effort and maximum results! Sounds like a perfect plan to me, and in the end, it cost less than $100! Bonus!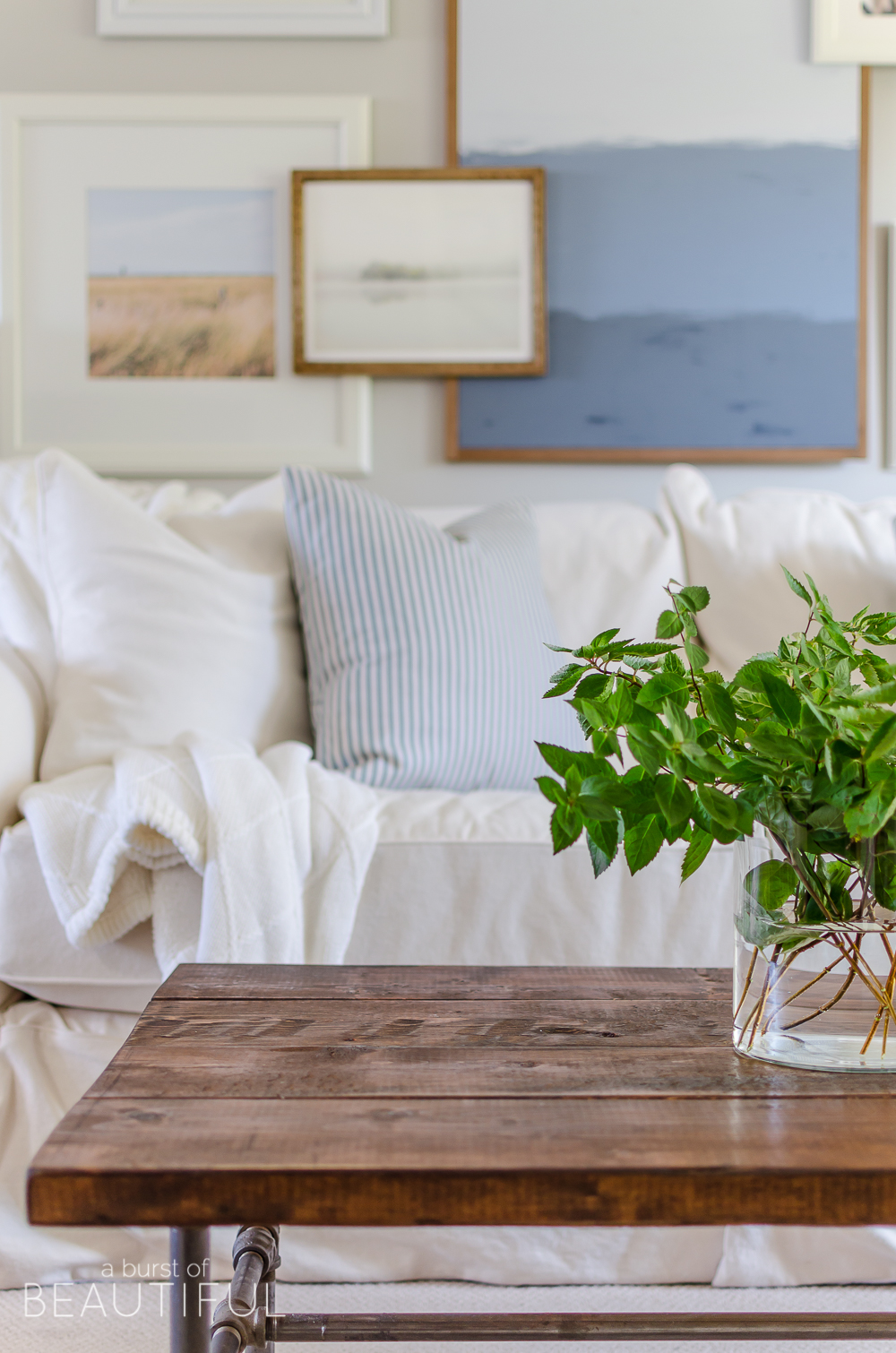 We also have a plan for a simple matching side table to pair with this coffee table, that I built a short time later for Alicia.
I made some slight modifications to the size and bottom feet, but all I can say is that this was one of the easiest projects I've ever tackled, and it turned out spectacular. Everyone who comes over asks us where we got the table and some have even built their own because they liked it so much.
This project takes literally 20 minutes to assemble, with some additional time dedicated to staining and sealing the wood top.
If you'd rather purchase a similar, ready-made coffee table, we've rounded up some similar ones.

I found all of the parts required at The Home Depot. There were two types of piping available, galvanized and black. I used the black since galvanized is hazardous to pets and people if you lick it…you never know with pets and young kids.
The black piping was greasy so I had to wash it down. However, it created some surface rust as it dried but I managed to remove it easily with a fine wire brush. There may be a better way to clean it.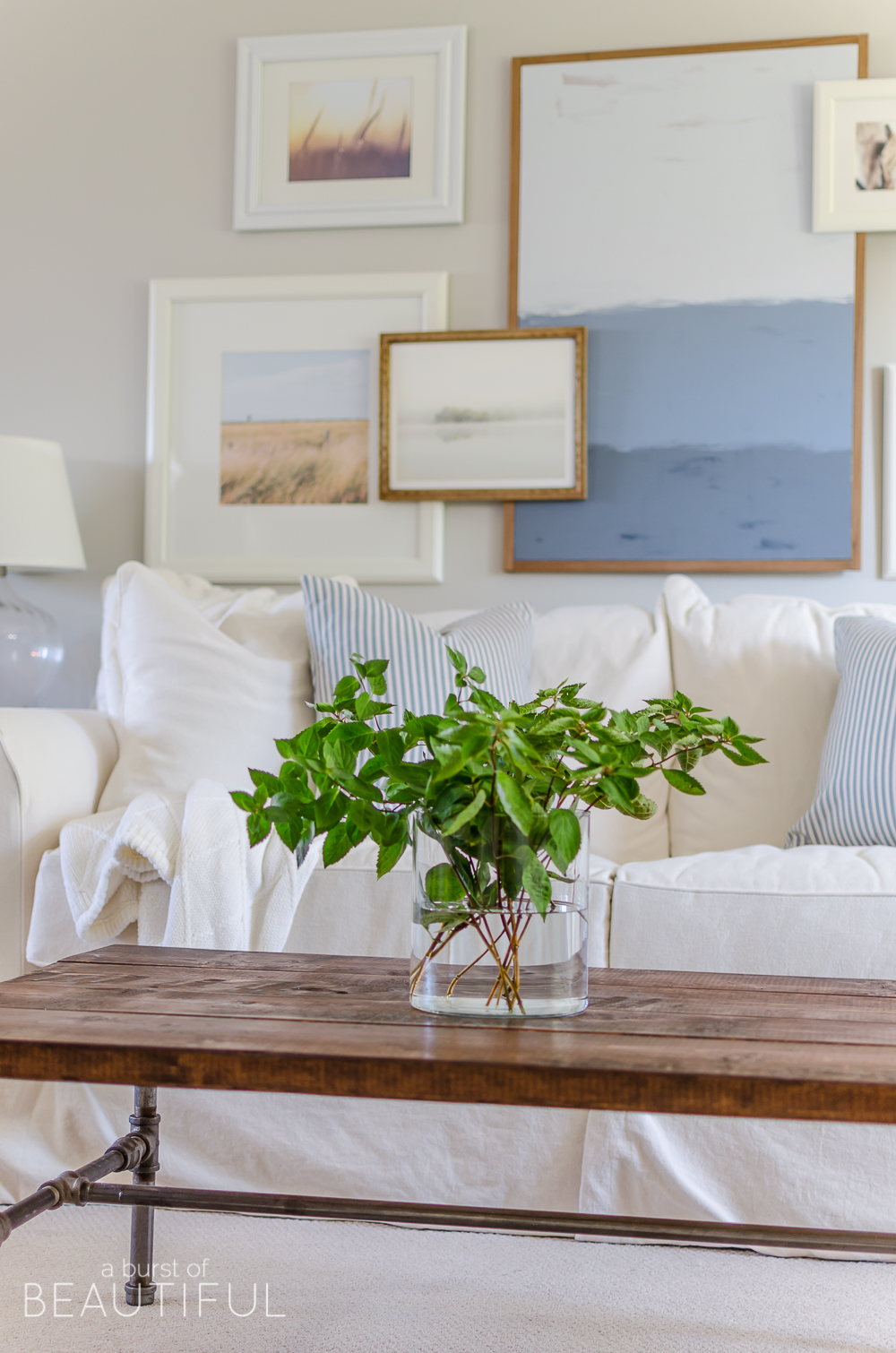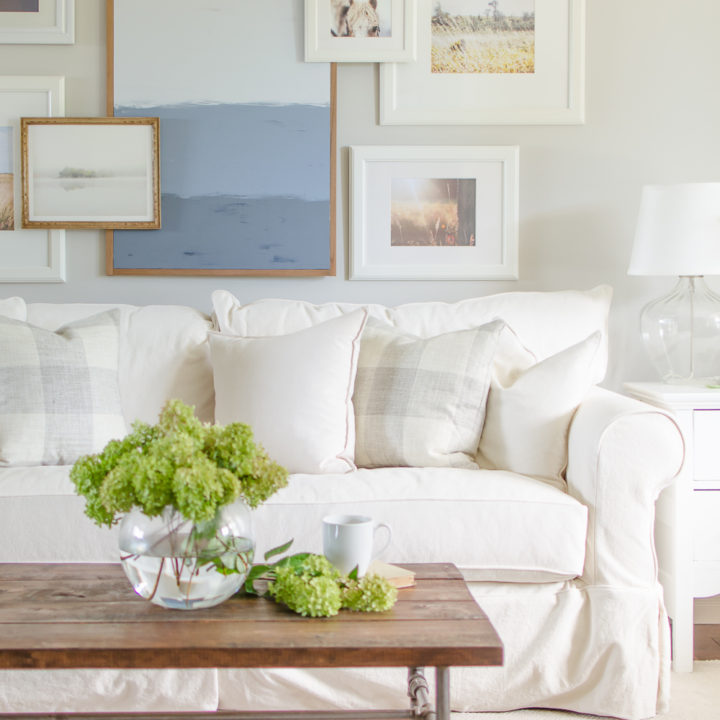 Industrial Pipe Coffee Table | Free Plans
Our free plans to build this simple industrial pipe coffee table will be a beautiful addition to any living room!
Materials
(2) 2" x 8" x 8' wood planks cut to 4-foot lengths (I used spruce framing boards but you can use pine, cedar, etc.)
(4) 3/4" diameter flanges
(4) 3/4" diameter end caps
(8) 3/4" diameter 6" length pipe - These are the vertical leg pipes
(4) 3/4" diameter T-shaped connectors
(4) 3/4" diameter 2" threaded pipe connectors
(4) 3/4" to 1/2" pipe reducers
(4) 1/2" diameter 6" length pipe - These are the horizontal pipes between the legs
(2) 1/2" T connectors
(1) 1/2" diameter custom cut 36" long pipe
(6) 7/8" x 8" steel brackets
1-1/2" wood screws
Instructions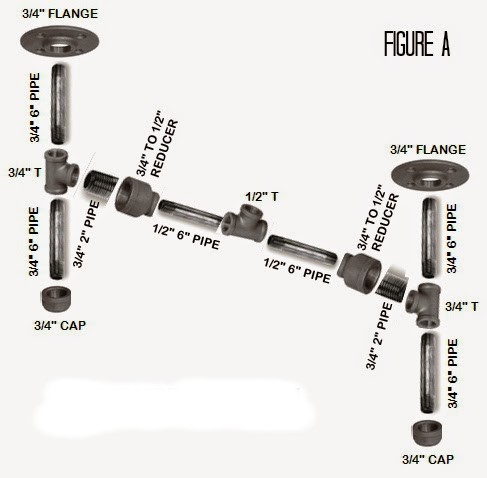 Using Figure A above, attach the metal parts of the end frames together. You will need to do this diagram x2 since there are two ends.
Attach the 36" 1/2" pipe from one end frame to the other via the 1/2" T connector in the middle of each end frame. Level everything out by adjusting the tightness of each pipe connection.
Lay the wood planks on a flat surface and attach together using wood glue between the boards and the 8" steel brackets or pocket hole screws between each board using a Kreg Pocket Hole Jig. Be sure to leave room at each corner where the flanges on the legs will attach.
Place frame upside down on wood planks and attach to the metal flanges with wood screws.
Once you have the frame attached to the wood top, flip the table over. Feel free to distress the top for a more rustic look using a hammer, crowbar, golf club...whatever you have in your garage that will make a mark!
Sand top and all edges.
Stain in any colour you choose and seal with polyurethane for protection from liquids.
Some of the tools we used and love…

Simple as that, you have a beautiful new rustic coffee table in no time at all! Take a look at how we styled our coffee table throughout the seasons…and don't forget, if you need matching side table plans, we have them here!