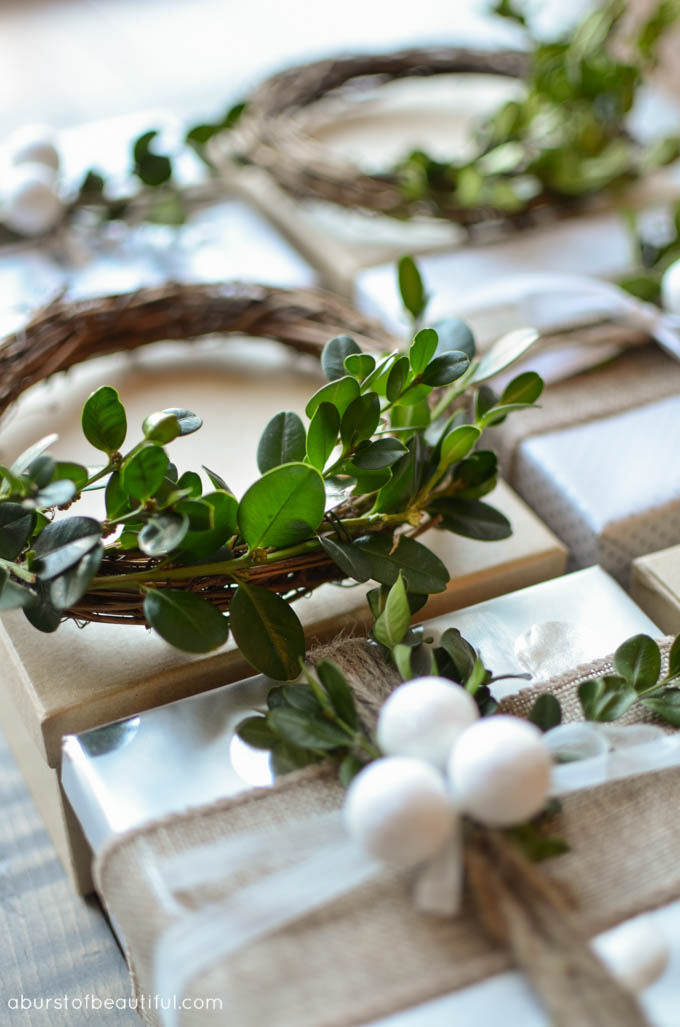 Each year around this time I look forward to a quiet evening spent wrapping Christmas gifts while watching my favourite holiday movies and sipping hot chocolate. It's a peaceful time for me to reflect on the season and the new year ahead.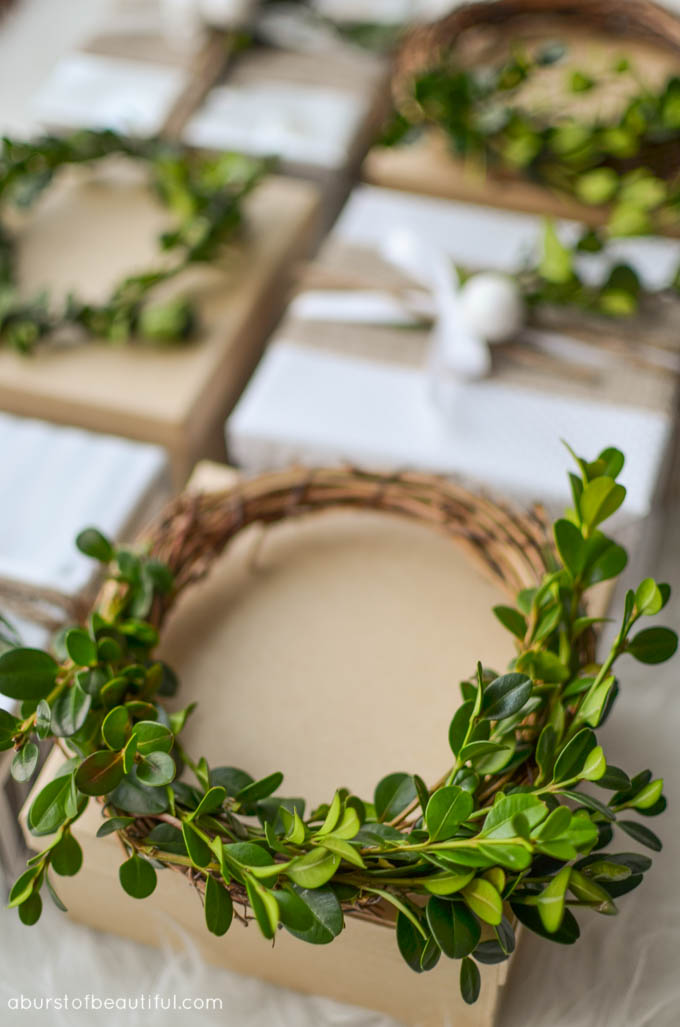 I enjoy putting time and effort into each gift I wrap. Not only do I love pretty packages under the tree on Christmas morning, but I think it makes gift-giving just a little extra special.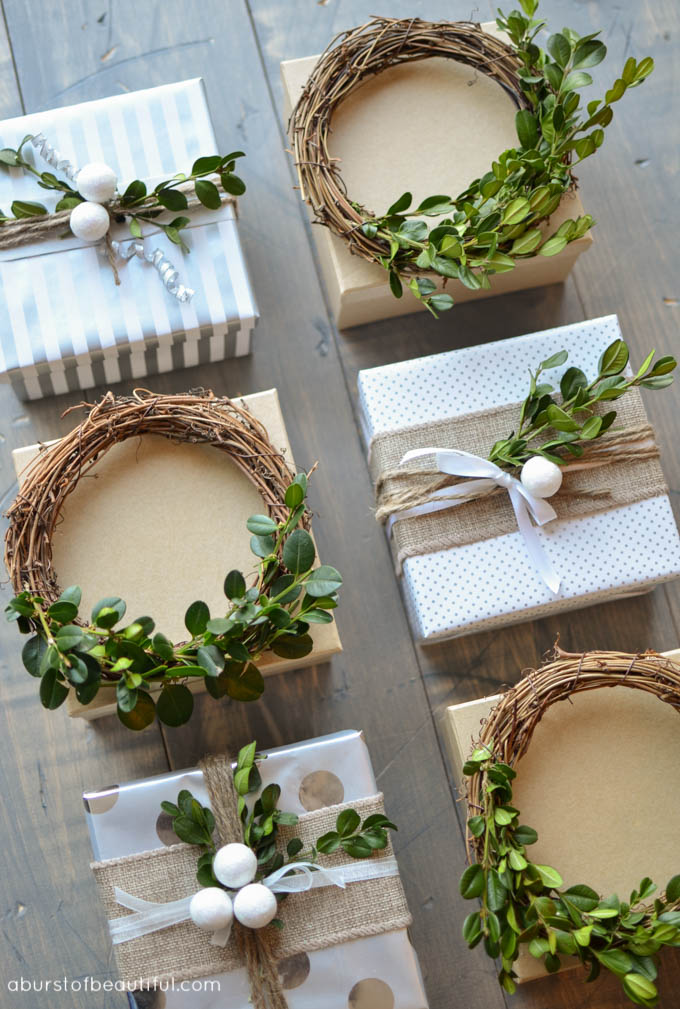 I'm always thinking of new ways to make our gifts charming, while coordinating them with our Christmas decor. I love using complimenting wrapping paper, contrasting ribbon and twine and of course, unique gift toppers. And I always add a little sprig of greenery to each gift to give it a pop of colour.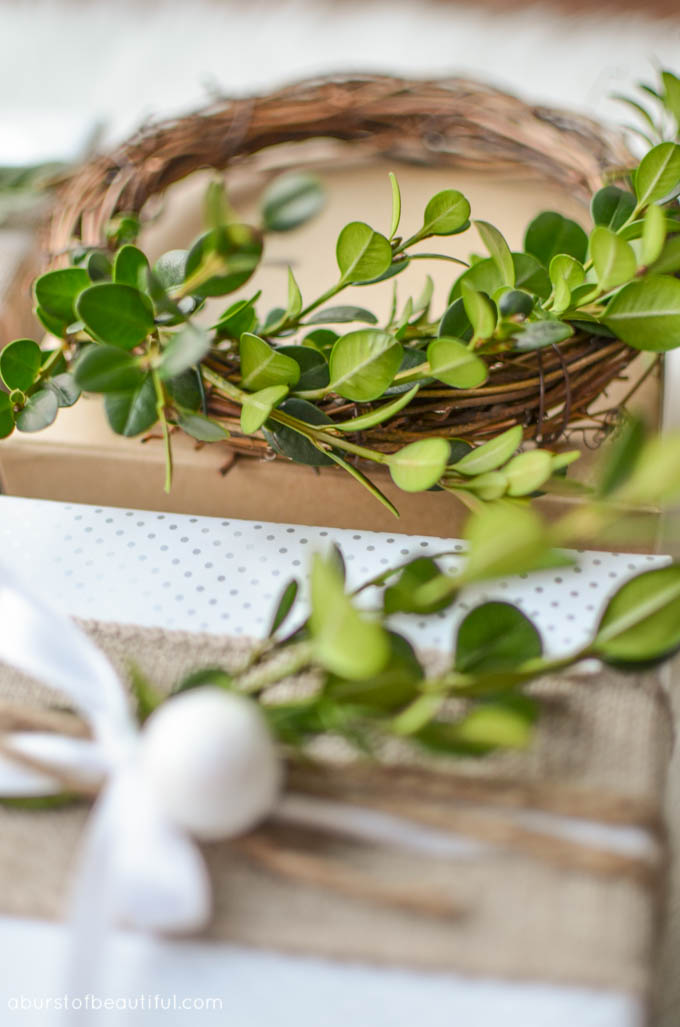 This year I loved the idea of incorporating mini boxwood wreaths into our holiday decor (take a tour of our home all decked out for Christmas here) and I decided they would make the perfect accessories to top off a few of our Christmas gifts.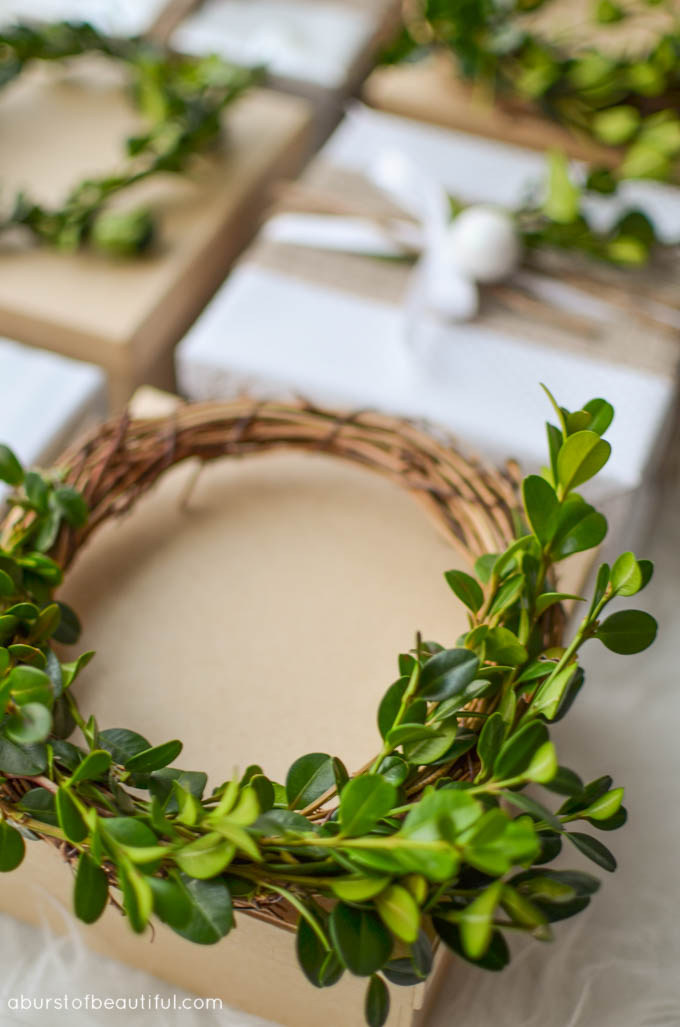 They are simple and inexpensive to make and add a nice little punch of colour to plain kraft gift boxes or wrapping.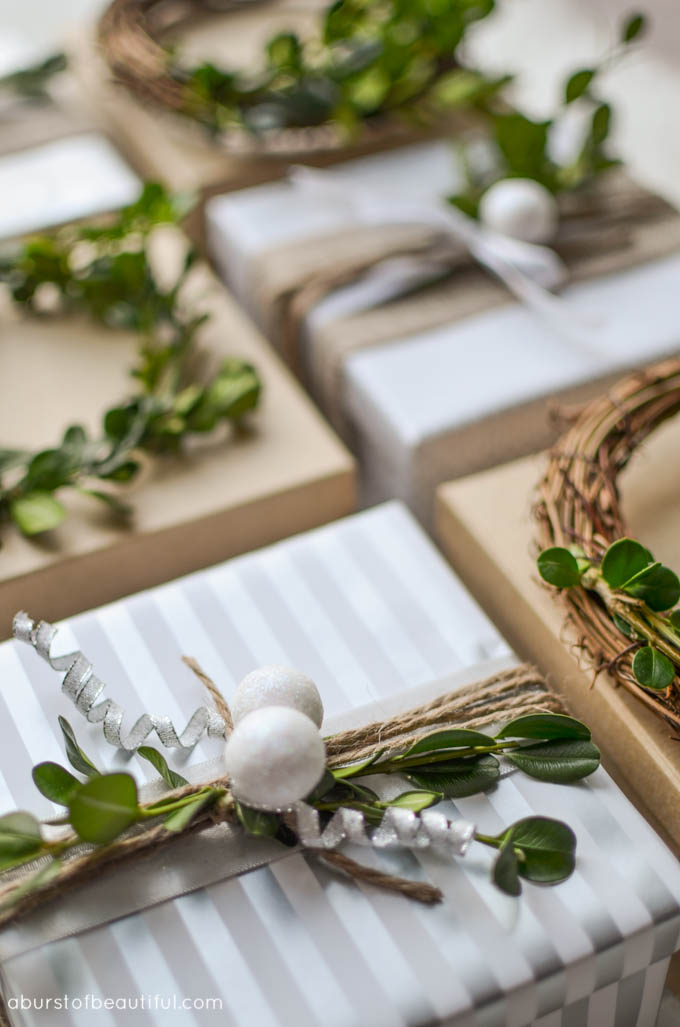 Mini Boxwood Wreaths
Supplies
Boxwood stems
10″ grapevine wreaths
Floral wire
Clippers
Instructions
Snip a few small branches of boxwood and soak for 24 hours, this will help keep the boxwood fresh for a longer period of time (make sure you don't make these too early or they will wilt before you have a chance to exchange gifts).
Working with tiny sprays of boxwood, stick the stems into the grapevine wreath and secure any flyaway pieces with floral wire.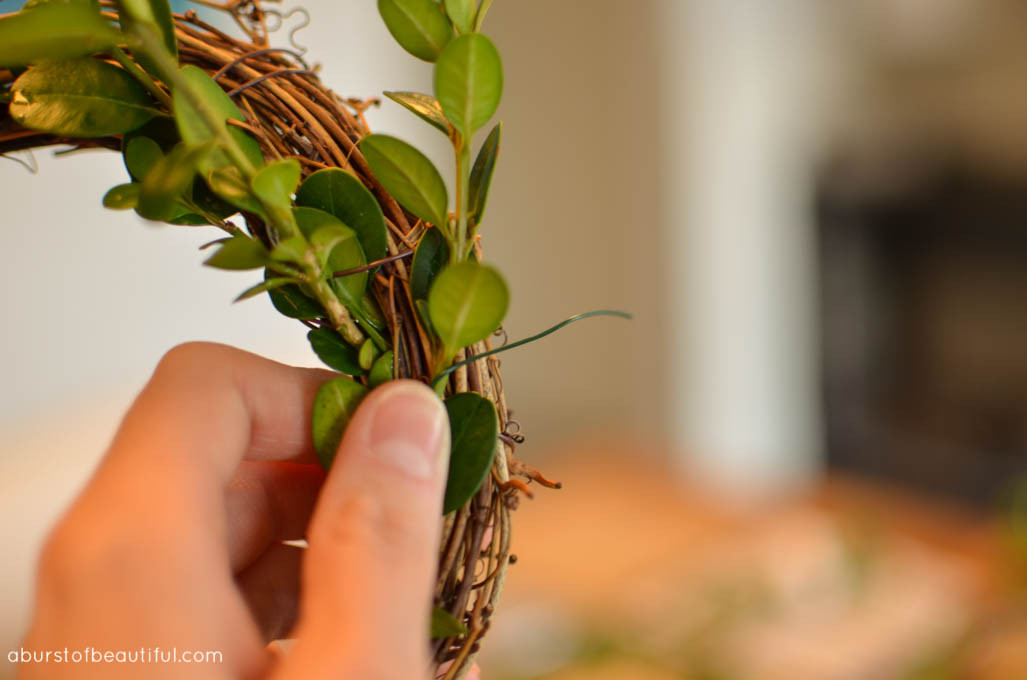 I chose to only add a few sprigs of boxwood to the bottom portion of my wreaths, but they would be just as pretty as a full boxwood wreath. Or make larger versions for some of your bigger gifts.
These mini boxwood wreaths are so versatile and inexpensive, they are the perfect addition to your holiday decor this year.