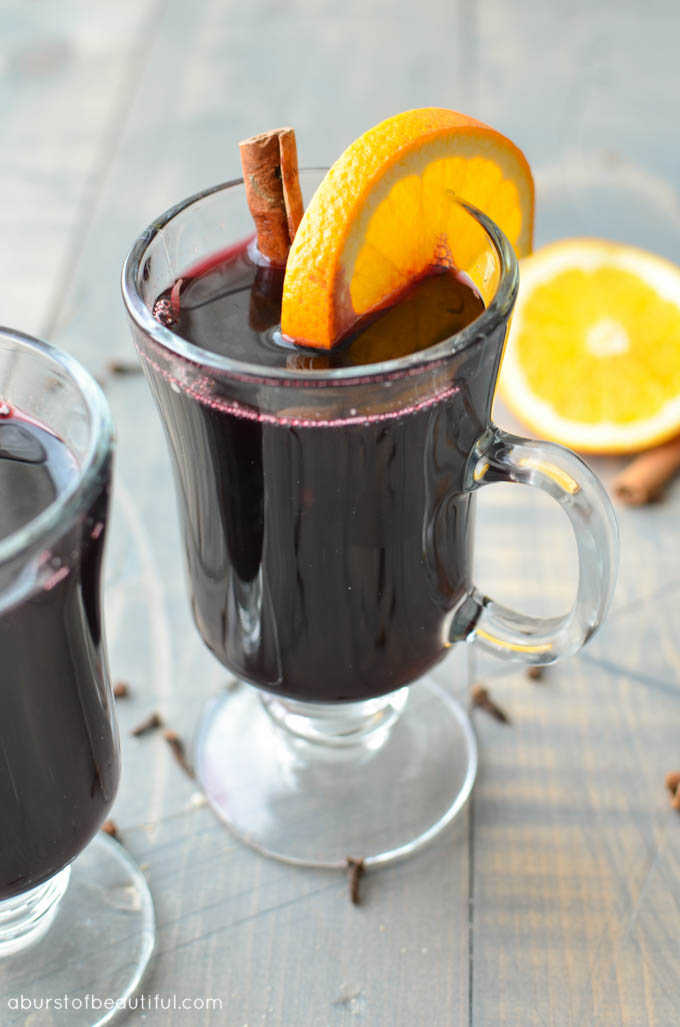 The sweet and heady smell of mulled wine simmering away on the stove is one of the best aromas I can think of. It brings to mind comforting thoughts of cold winter evenings spent snuggled on the couch, sipping a glass of this warm and fragrant drink.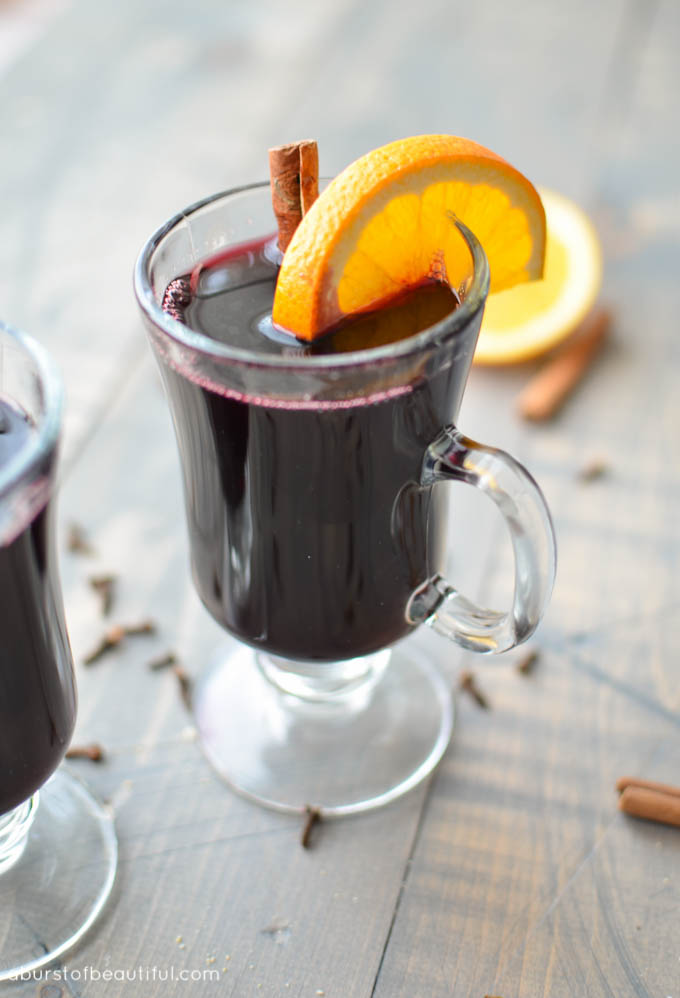 While mulled wine is a common celebratory beverage over the holidays, its festive aroma of cinnamon, cloves and anise mixed with its comforting warmth make it the perfect drink all throughout the winter months. Serve it at your next gathering, or keep it simmering on your stove for a yummy and comforting drink on a quiet weekend at home.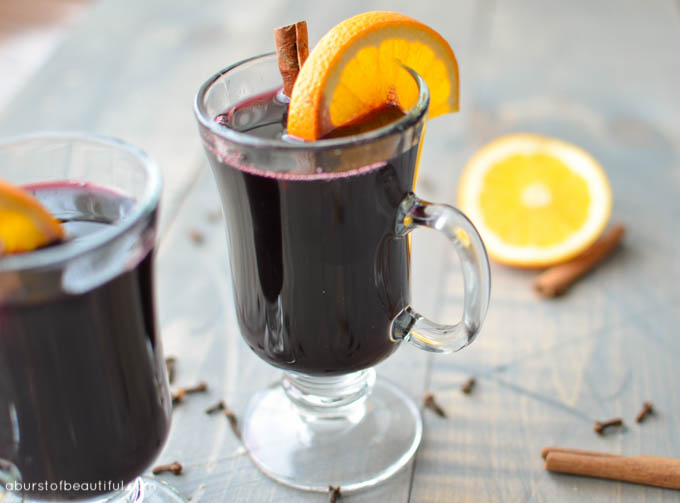 We brewed a pot of mulled wine over the weekend after we enjoyed it at a family get-together recently. We loved it so much that we just had to share this simple and delicious recipe with all of you.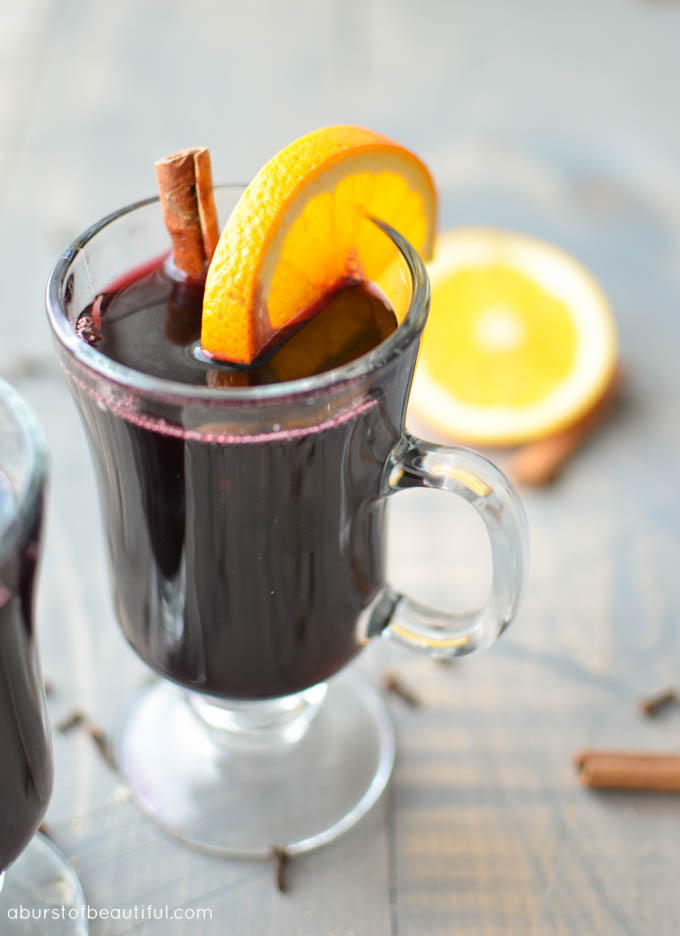 It's best if you keep the mulled wine cooking over low heat to really let the flavors blend with the wine. And the delicious and festive fragrance wafting throughout your home is an added bonus. Even if you don't like the taste of mulled wine, I believe it's worth cooking up a batch just for that amazing aroma.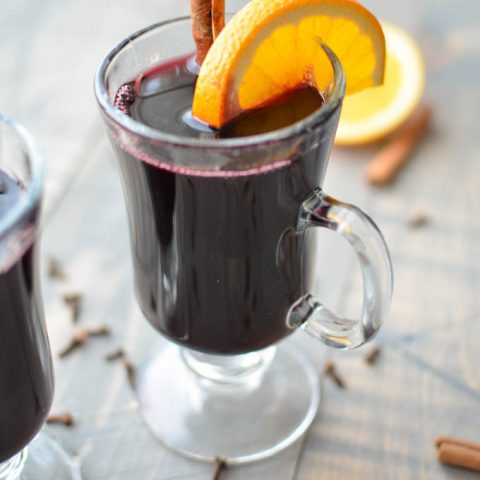 Mulled Wine
This mulled wine has just the right amount of spice and hint of orange.
Ingredients
1 750 ml bottle of red wine
2 cups apple cider or apple juice
1/2 cup sugar or honey
2 cinnamon sticks
4 whole cloves
2 star anise (optional)
1/4 cup brandy (optional)
1 orange, sliced
Instructions
Combine all ingredients, and a couple of the orange slices into a saucepan or pot (do not use aluminum pots).
Bring to a boil on medium-high heat. Once it begins to simmer, lower heat to low and continue to simmer for 25-30 minutes.
Garnish with a cinnamon stick and orange slices.
Nutrition Information:
Yield:

6
Serving Size:

1
Amount Per Serving:
Calories:

268
Total Fat:

0g
Saturated Fat:

0g
Trans Fat:

0g
Unsaturated Fat:

0g
Cholesterol:

0mg
Sodium:

11mg
Carbohydrates:

40g
Fiber:

1g
Sugar:

34g
Protein:

0g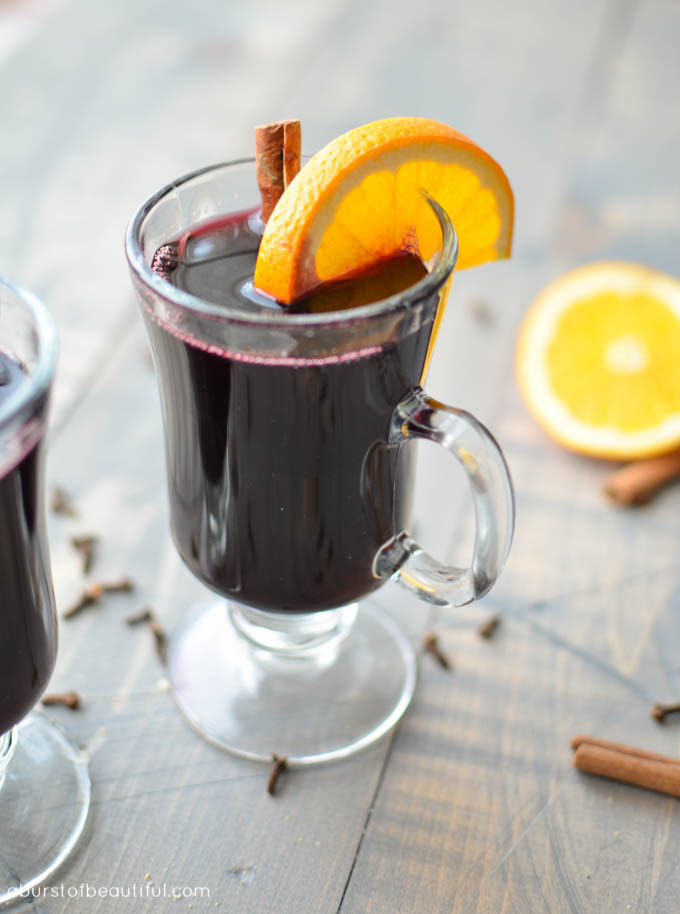 We hope you enjoy this winter beverage as much as we do. We'd love to hear if you have any variations to this recipe. Leave us your tips in the comment section below.