I'm a self-proclaimed sugar addict. I can eat icing by the spoonful, in fact, sometimes I prefer it that way. Who needs cake to enjoy icing anyway? But for those of you you prefer your icing with cake, this recipe is for you!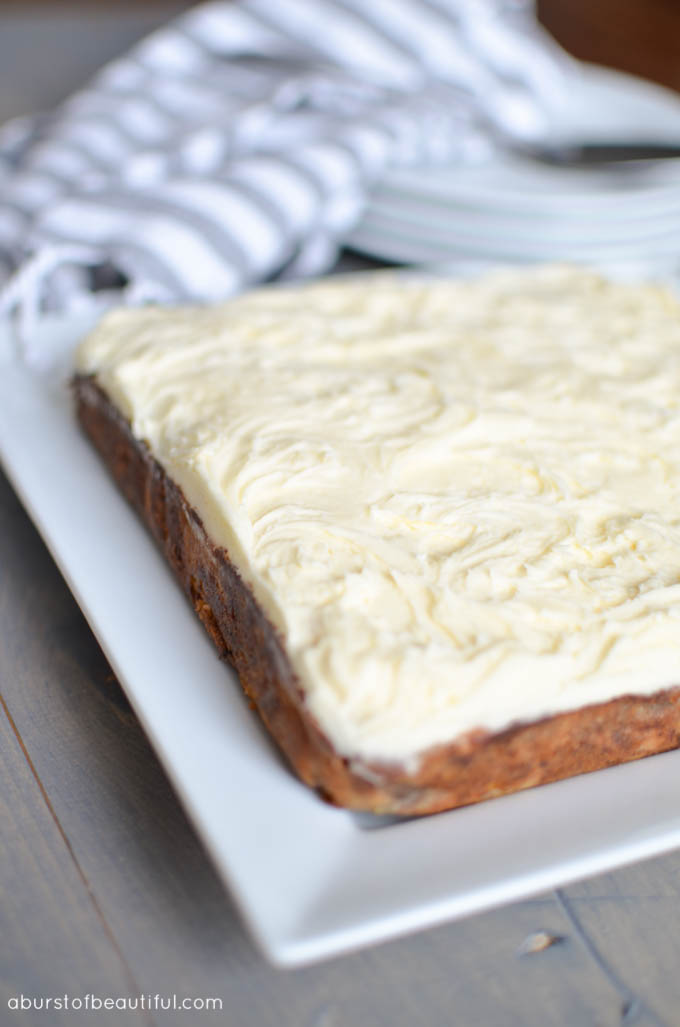 One of my favorite cake flavors is banana. Ever since I was a kid, I can remember requesting a banana cake for every single birthday. So when I was working on this brownie recipe I wanted to incorporate banana in some way. Alicia loves chocolate, and with my sweet tooth for any and all treats, this combination made for a happy couple's dessert!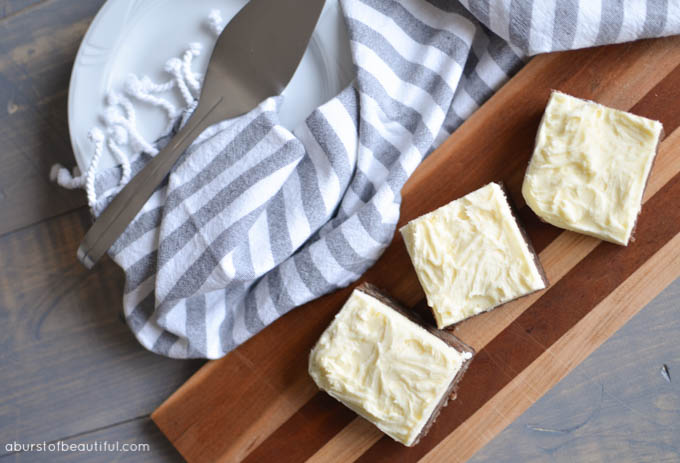 This Chocolate Banana Brownie recipe is comprised of two separate batters that you mix together to create the marble effect, just before you pour it in the pan. These brownies are extremely moist and fudgy, just like a brownie should be! The icing is incredibly sweet, and the banana flavoring just gives your taste buds a little extra kick.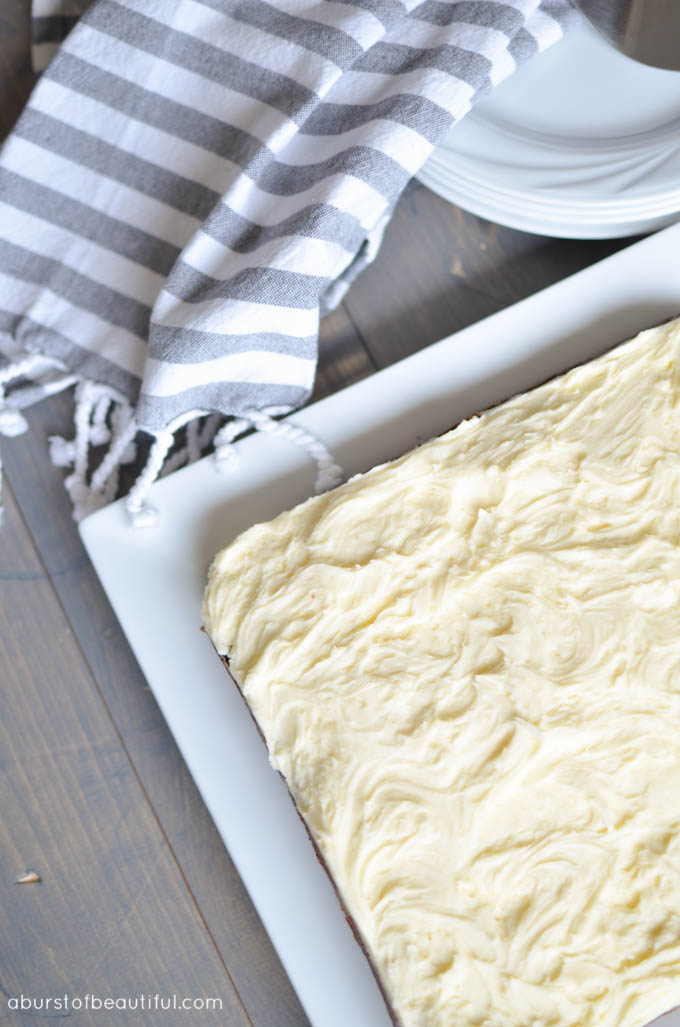 If you find this dessert too sweet, add a little vanilla ice cream when you serve it. I know it sounds counter-intuitive, but it seems to cut the sweetness down (I never said this recipe was low calorie).
These delicious Chocolate Banana Brownies will satisfy any sweet tooth. Give them a try and let us know what you think!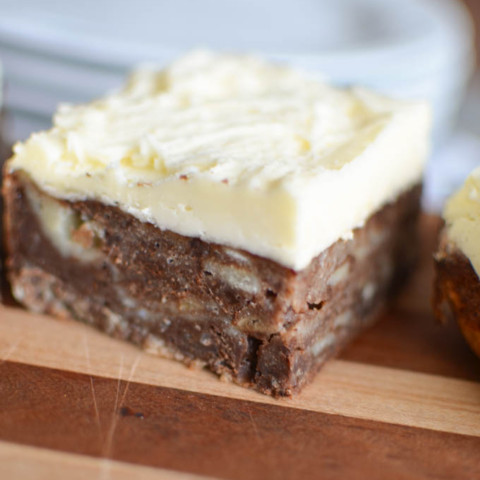 Chocolate Banana Brownies
Ingredients
Squares
3 large bananas, ripe and mashed
1 cup sugar
1 cup butter
3 eggs
1 cup flour
1 tsp vanilla extract
1/2 cup cocoa powder
Icing
1 cup unsalted butter
4 cups icing sugar (powdered sugar)
4 tbsp heavy whipping cream (or 2 tbsp milk)
1 tsp vanilla extract
1 tsp banana flavoring
Instructions
Squares
Preheat oven to 350-degrees and line a 9" square pan with parchment paper.
Mash bananas in a large mixing bowl and add 1/2 cup of the unsalted butter, 1/2 cup of the sugar and 1 of the eggs. Add 1/2 cup of flour.
In another large bowl, whisk the remaining 1/2 cup of butter, sugar and 2 eggs. Add the vanilla, cocoa powder and the balance of the flour.
Fold both mixtures together, but don't over-mix. It should look like a marbled cake.
Pour into pan and bake for 25-30 minutes until they are firm, but still a little jiggly, like jello, in the center. Let the squares cool for 10 minutes and then remove them from the pan and cool on a wire rack.
Icing
Let your butter reach room temperature.
Using a hand mixer, or stand-up mixer, cream your softened butter, vanilla and banana flavoring. Then add 1/2 cup of icing sugar at a time. Add 1 tbsp of the whipping cream or milk each time you add another 1/2 cup of icing sugar.