I may have named this recipe Simple French Bread, and although the process of making it is simple, the taste is anything but that. The aroma of fresh bread baking in your house is one of those scents that everyone loves. It induces feelings of comfort as well as hunger for the impending dinner.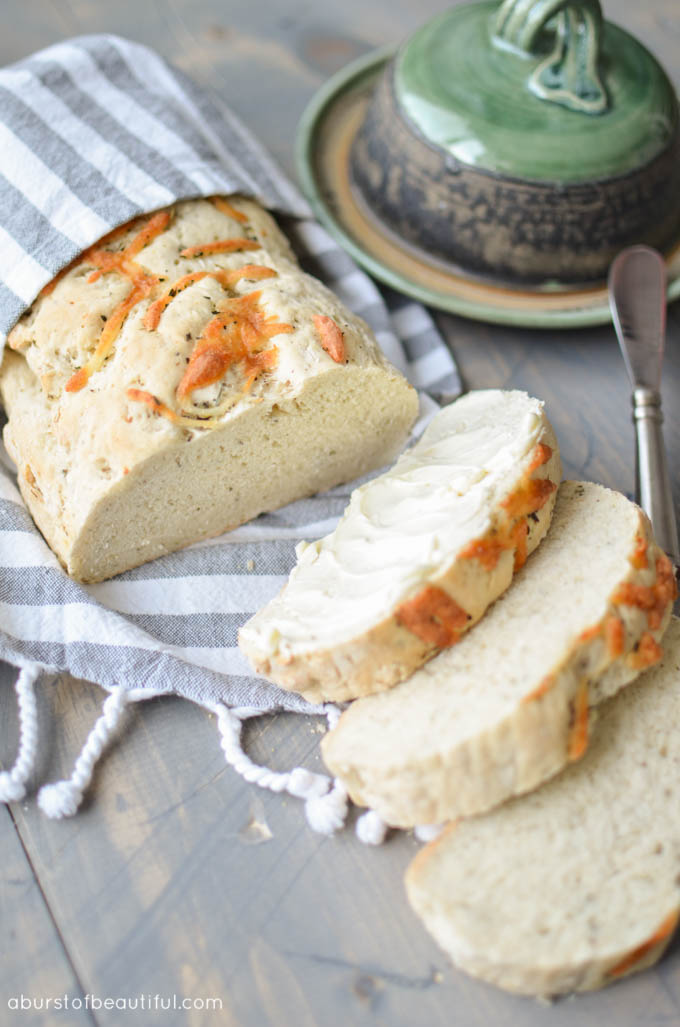 Unfortunately, conventional bread recipes take a little more work and time to bake the perfect loaf. This recipe is so simple that you only need one hour and as little as five ingredients, ingredients that you probably already have in your pantry.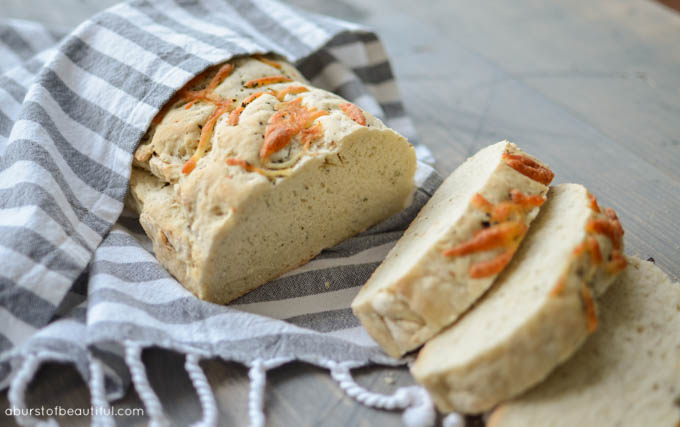 After you make this recipe, you may never buy bread from the bakery again. You've just given yourself license to be the baker! So if you forgot to pick up bread to go with your Sunday night dinner and think that it's too late to make a homemade loaf, think again. You will impress your family or dinner guests with this.
This recipe makes a great base to try out different combinations of flavors. In the past, I have tried lemon pepper oregano, sun-dried tomato and olive, and the one featured here, garlic onion Parmesan. You can serve this with butter or as I prefer, dipped in extra virgin olive oil.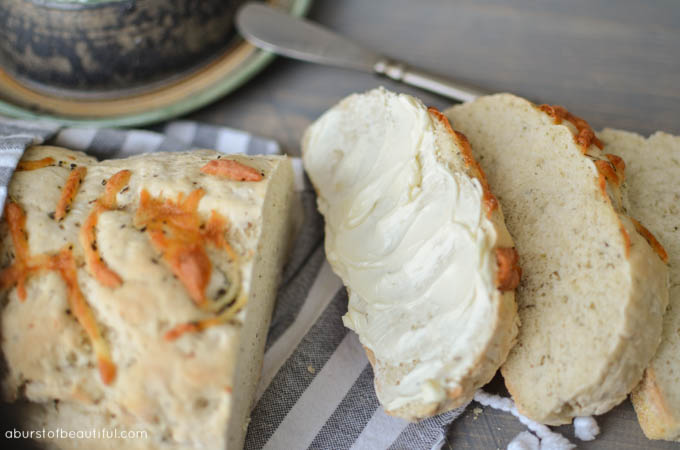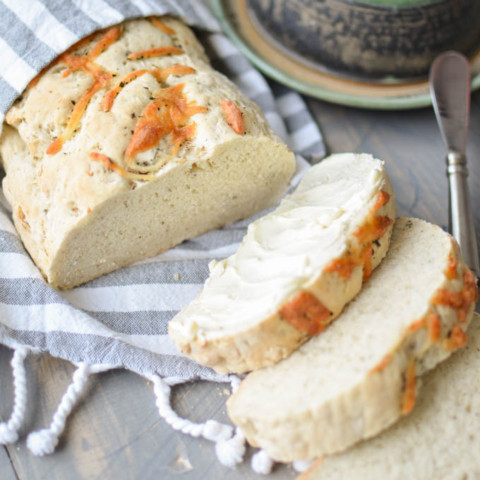 Simple French Bread
Ingredients
Basic French Bread
1 1/2 cups warm water
1 1/2 tsp active dry yeast (2 packets)
1 tbsp honey
1 1/2 tsp salt
4 cups all-purpose flour
3 tbsp corn meal (optional)
A few optional flavour combinations...
Lemon Pepper Oregano
1 tbsp Lemon Pepper seasoning
2 tbsp Oregano (1 tbsp in the dough, 1 sprinkled on top)
Sundried Tomato & Olive
1/4 cup chopped sundried tomatoes (use dried and soak them in boiling water for 2 minutes prior to chopping)
1/4 cup black or green olives, drained and chopped
1 tbsp Italian Seasoning
Garlic Onion & Parmesan
1 tsp ground garlic or garlic powder
2 tsp dried onion flakes
2 tsp Italian Seasoning (1 tsp in the dough, 1 sprinkled on top)
2 tbsp shaved Parmesan cheese (sprinkle on top)
Instructions
In a large glass bowl, combine the water, yeast, honey and salt. Stir the mixture a couple of times and let it sit for 5-10 minutes until there is some foaming on the surface of the mix.
Next, add 3 cups of flour (and your flavor combination if using one) and mix the dough. Once it is mixed start adding the remaining 1 cup of flour until the dough is sticking to itself and not your hands (you probably won't need all of the extra cup). Keep kneading until you reach this consistency.
On a cookie sheet or pizza stone (we used a pizza stone which made the bottom nice and crispy) put down a piece of parchment paper and sprinkle some cornmeal so that it will stick to the bottom of the loaf.
Shape your dough into a loaf and place it on your pan and cover with a towel. Let it rise for 15 minutes.
Preheat the oven to 400 degrees.
Cut slits in the top of the bread and add any toppings for your flavor combination, and bake for 16-20 minutes.
Allow to cool slightly before cutting.