Hello my sweet friends. I hope you had a beautiful Christmas and a lovely time ringing in the new year. We definitely took advantage of some much needed time off and simply enjoyed the break and quiet days filled with family and friends.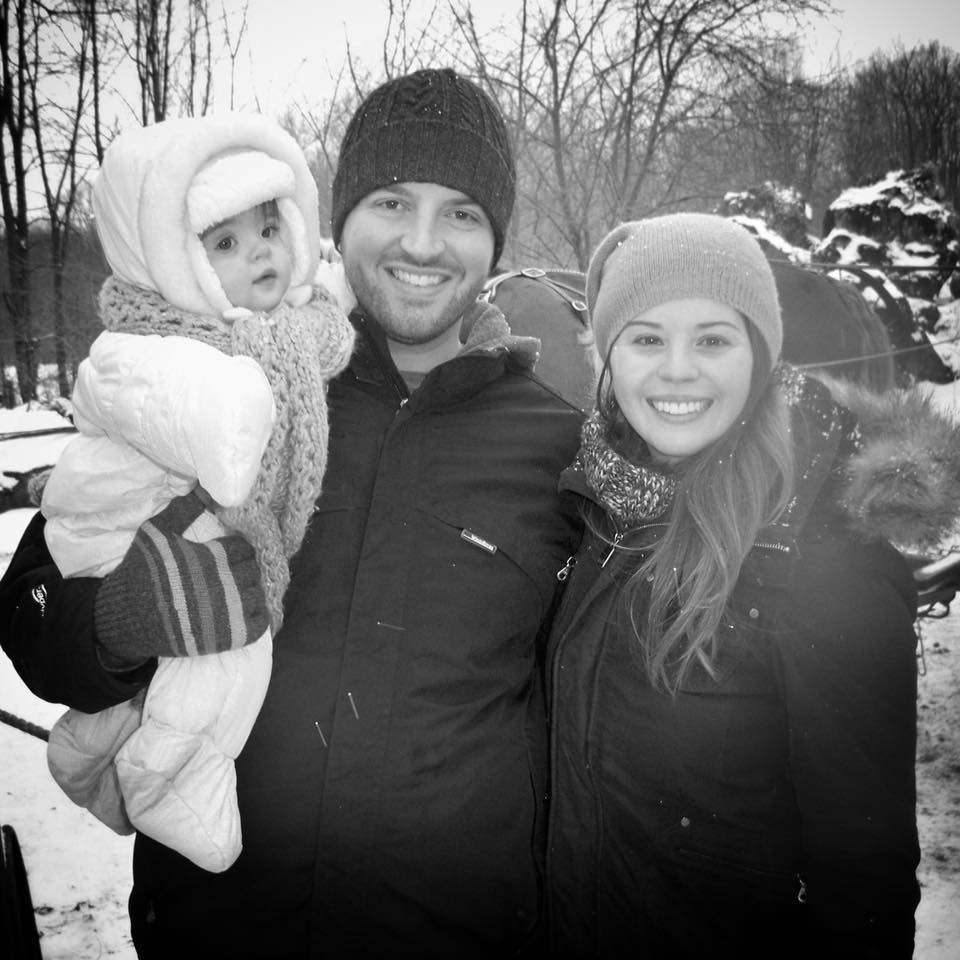 I always feel such peace in the beginning weeks of January. It's a little cliche, but I do feel like it's the start of a new chapter. It's a time to reflect on the past year and organize my thoughts, goals and ambitions for the year ahead of us. It's a feeling of hope, excitement and the ability to achieve great things.
Looking back, 2015 was an amazing year for us. We accomplished so much and created so many beautiful memories, but by far the highlight was welcoming our baby girl into the world.
We were utterly thrilled to announce the arrival of our beautiful daughter early last year. Our life has become infinitely better since she came along. She brings so much light, laughter and love to our family, we simply cannot remember what it was like without her.
Embracing my role as a mother has been my greatest accomplishment this year (actually my greatest accomplishment ever). I have been so lucky to be able to spend a full year at home with my baby, watching her grow, learn and experience everything new around her.
So it is with the beginning of 2016 that we are re-evaluating our needs as a family, and debating whether I return to work or embark on a new journey as a stay-at-home mom.
It is such an exciting a time in our lives. I love nothing more than waking up each morning knowing I get to spend my hours with her, playing, learning and witnessing each of her milestones. Even on the days I've had little sleep, there are piles of dirty dishes and laundry to be washed and I'm trying to calm a grumpy, cranky baby, I always count my blessings. I know just how lucky I am.
Which brings me to another of our wonderful blessings this year, our blog. I am so grateful to have stumbled into this crazy, exciting blogging world. It has quickly become one of my greatest loves. It is a place for us to share our creativity and thoughts, and most importantly a place to (hopefully) inspire others and connect with each of you.
Last year we saw tremendous growth. Growth that I didn't think was possible within one year's time. We completed so many projects that were near and dear to our hearts (check out our Top 10 Blog Posts of 2015) and we have made so many new friends within this community and with those friends has come new and exciting opportunities.
All of this growth has allowed us something special. It has made the option of being a stay-at-home mom a real possibility. Through this little blog of ours, I am able to contribute to our family's income, which is such a great feeling.
As much as I love blogging, it has not always been easy. We have invested a lot of hard work, time, and energy into getting to this point. But all of that hard work is paying off and we couldn't be happier.
We have so many goals we are striving to achieve this year, and with that means a lot of fun projects, collaborations and a few surprises thrown in. We will continue to share our DIY projects, crafts, home decor and recipes with you. But, if you have anything in particular you'd like us to share we would love to hear from you!
We are entering this year feeling grateful, blessed and ambitious. We want to take a moment to thank each and every one of you for your continued support in our blogging journey. We wouldn't be where we are today without you and we are so happy to have you on this adventure with us. We can't wait to see what 2016 has in store for us and it is our hope you will stick around to see.
Thank you and lots of love! xo