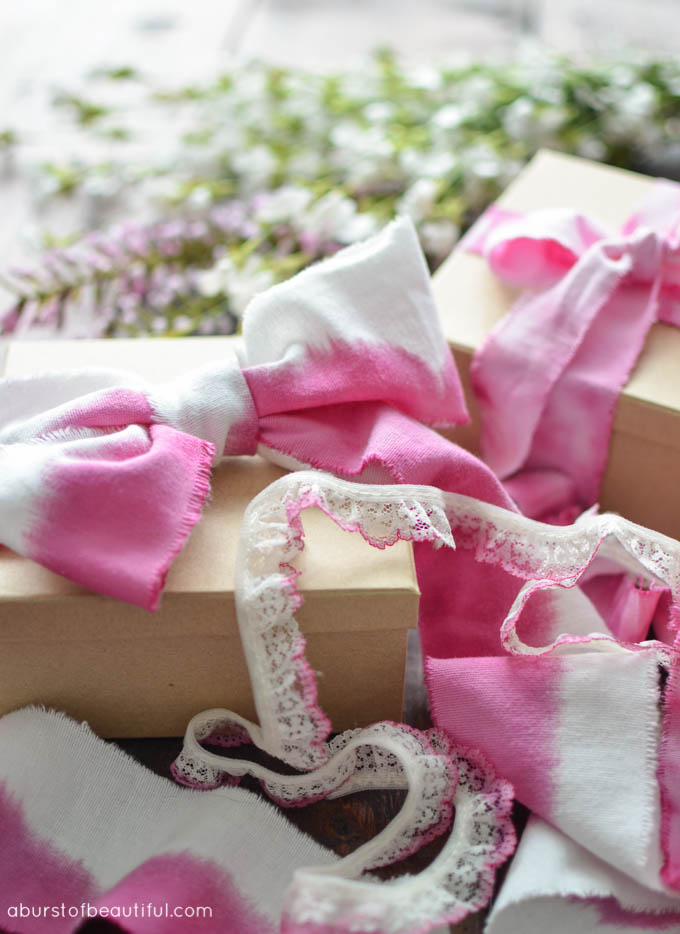 Around our home we often try to re-purpose outdated or impractical items. I enjoy finding new uses for things that might otherwise end up in the garbage, like this beautiful vintage wooden toolbox or this sweet highchair. Another favorite activity of mine is popping into our local thrift stores to see if I can find a one-of-a-kind item that someone else simply doesn't have use for anymore.
So I was thrilled to join three of my incredibly talented friends, AKA Design, Design Dining Diapers and A House and a Dog for a new series called, Trash to Treasure.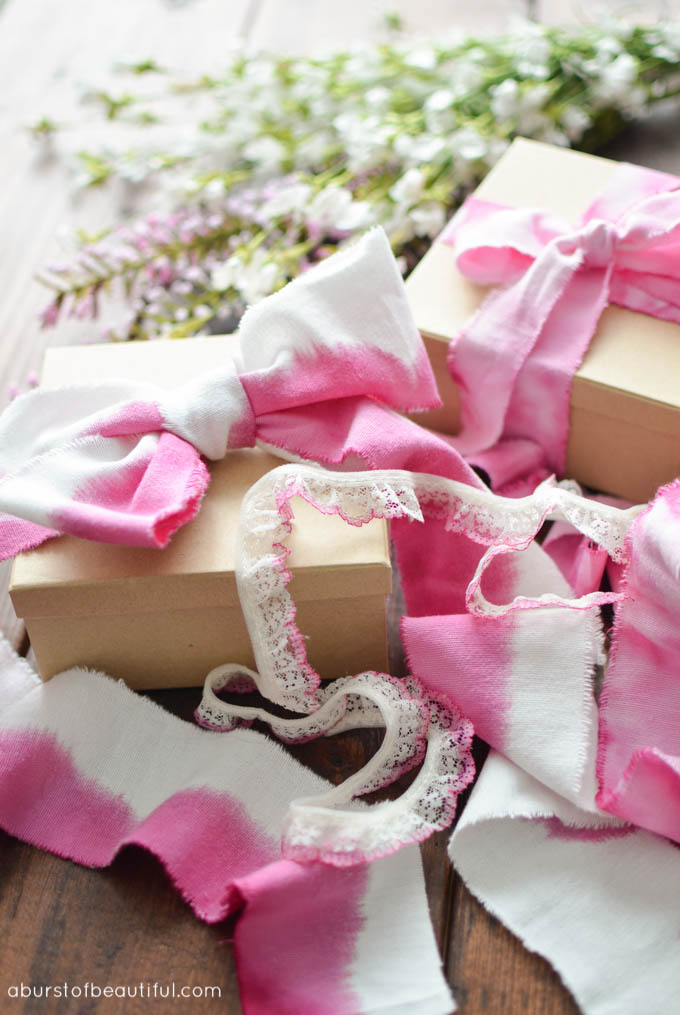 Each month we will give new life to an item that you might think belongs in the trash. I hope this series will inspire you to use your creativity and imagination; dig around your attic or basement or pop over to your local donation store to see if you can find something to re-purpose.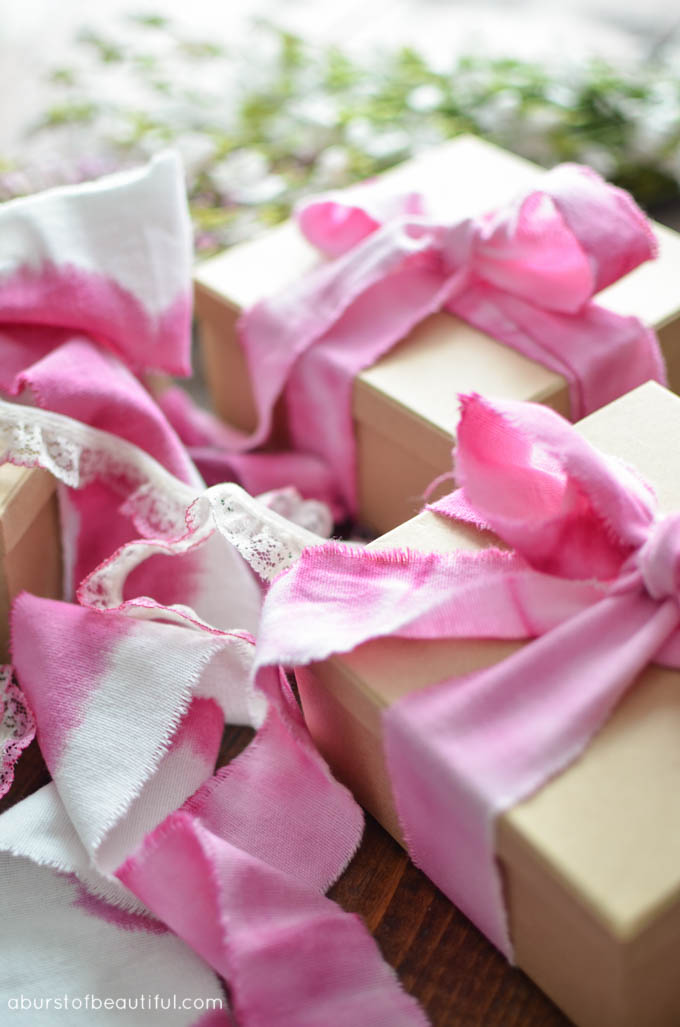 Watercolor is very trendy right now. It is popping up in everything from art to graphic design to home decor. And it's a trend I am really loving.
I find it to be very soothing and calming. I love the softness it adds, and the muted pops of color it injects. I've been looking for ways to incorporate it into our home and I have been contemplating trying a few different versions of watercolor in an abstract form for our new gallery wall (more to come on that later!).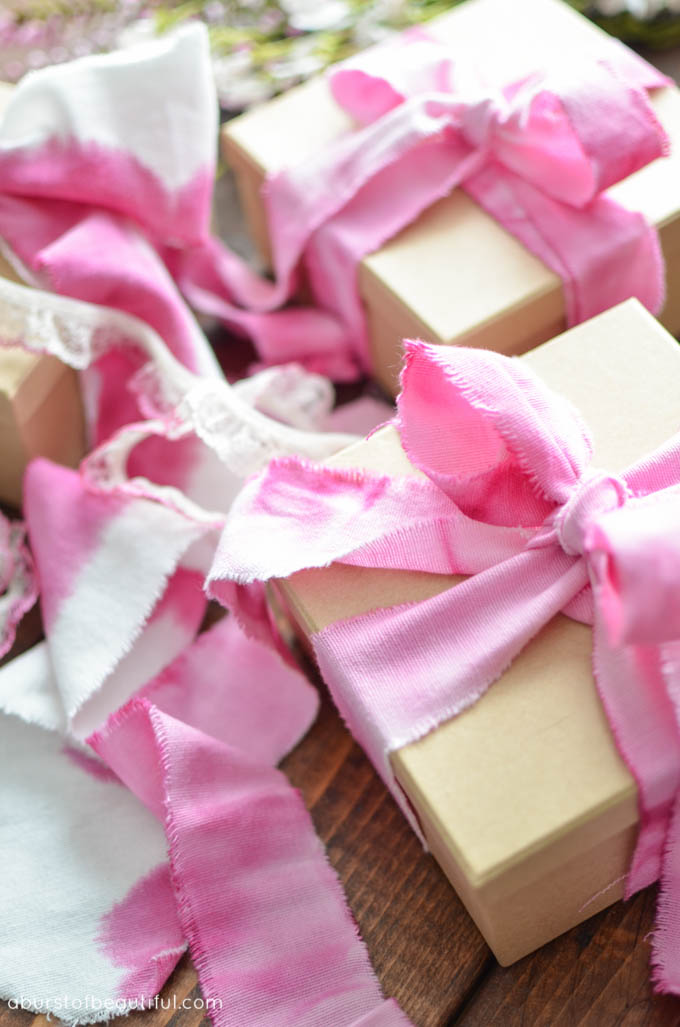 So I started thinking of other ways to use this popular trend and I eventually settled on watercolor ribbons. These ribbons are absolutely stunning and one of the simplest (and most inexpensive) projects to tackle.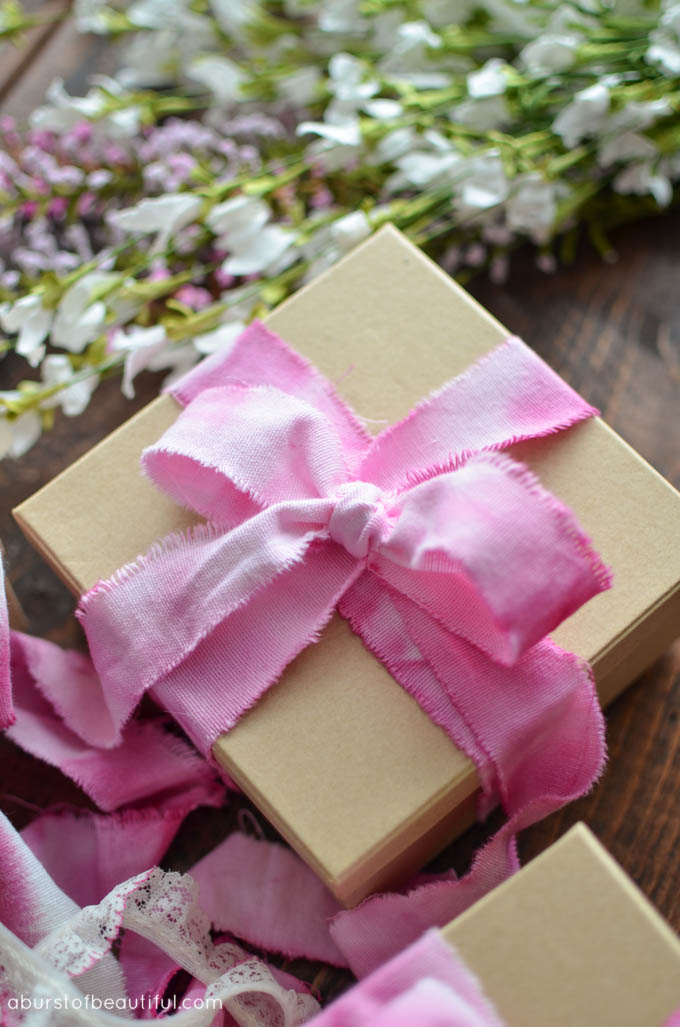 I had some curtain panels that I was saving for a project (they had been washed and shrunk so we were no longer using them on the windows, but I didn't want to throw them away), that I knew would be perfect for this project. You could use any extra fabric you had on hand, like an old t-shirt or bed sheet. I also used a few pieces of lace that I dug out of my craft supplies.
Supplies:
Material (I used a white cotton); ripped into strips
Food coloring
Scissors
Instructions:
In a small dish mix a few drops of food coloring with water. You will want to experiment with how much food coloring you are using in order to create the depth of color you want to achieve.
Next, roll your fabric into tight bundles and dip the fabric into the dish of dye. Experiment with dipping dry fabric (to create the dip dyed effect) and wet fabric (to create the softer color).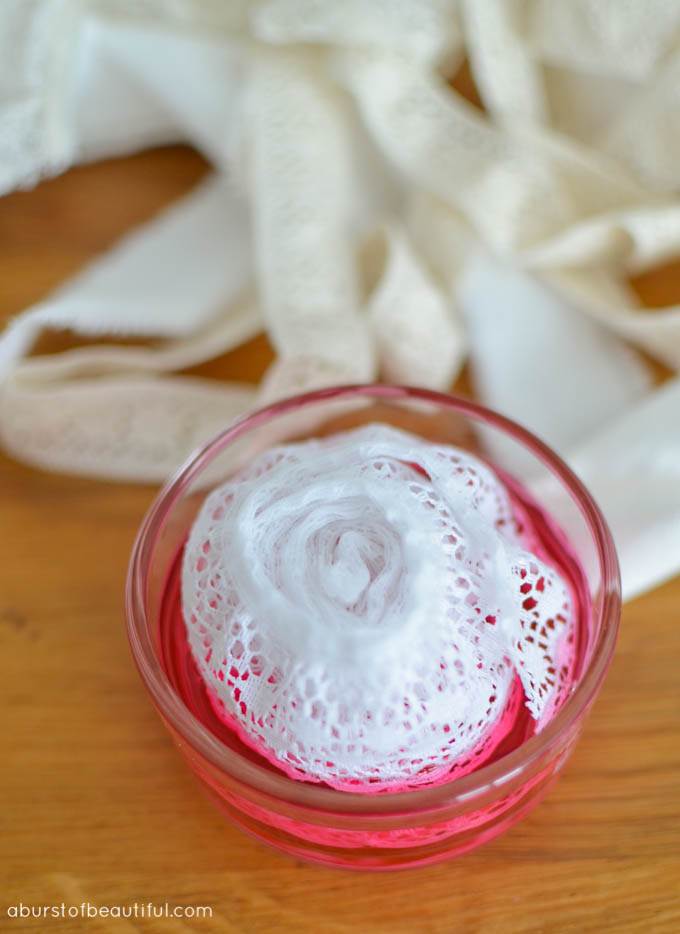 Let the fabric dry on paper towels until damp, and then unravel and hang to dry completely.
I think these ribbons look so beautiful used to embellish a simple gift box. They add a little bit of interest and charm, and have such a gorgeous organic feel to them. They would be the perfect gift toppers for any occasion – Valentine's Day, baby or bridal showers, birthdays or Easter.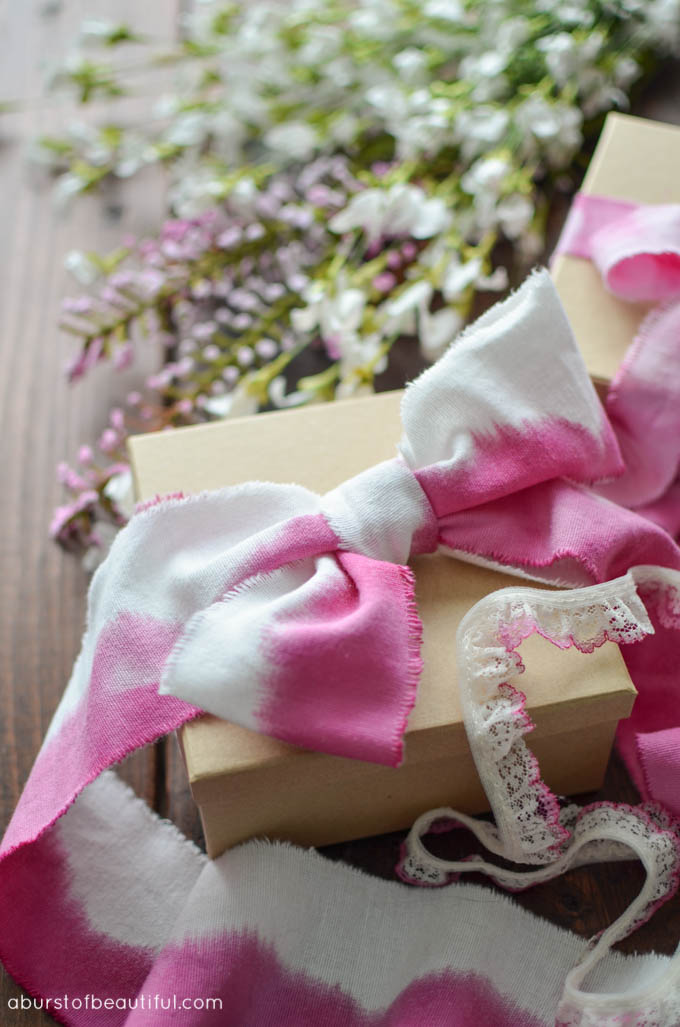 I had so much fun creating these watercolor inspired ribbons, but I had even more fun seeing what my friends created. I'd love for you to pop by and see each incredible project.
Have a wonderful day, friends!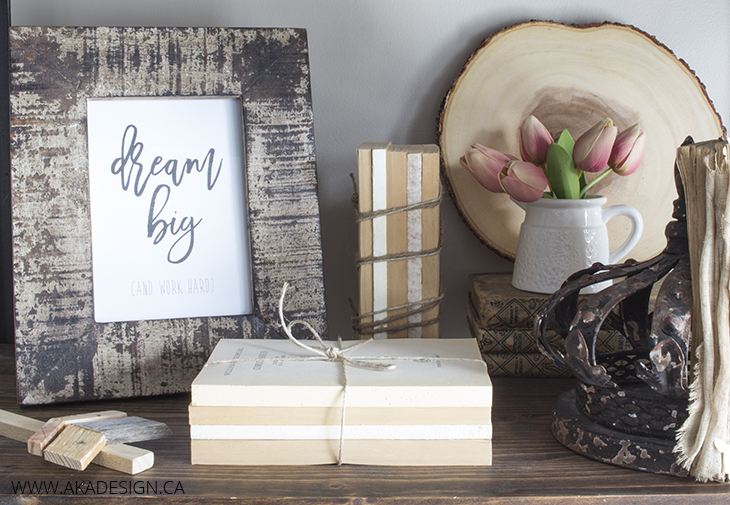 DIY Book Bundles by AKA Design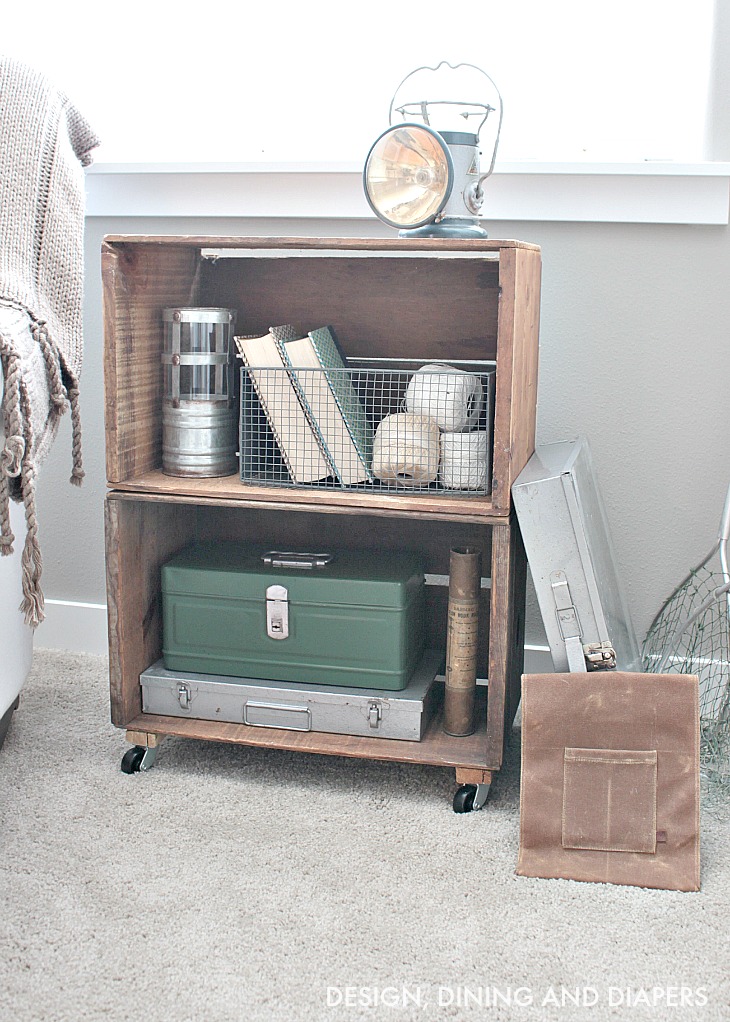 DIY Apple Crate Bookcase by Design Dining Diapers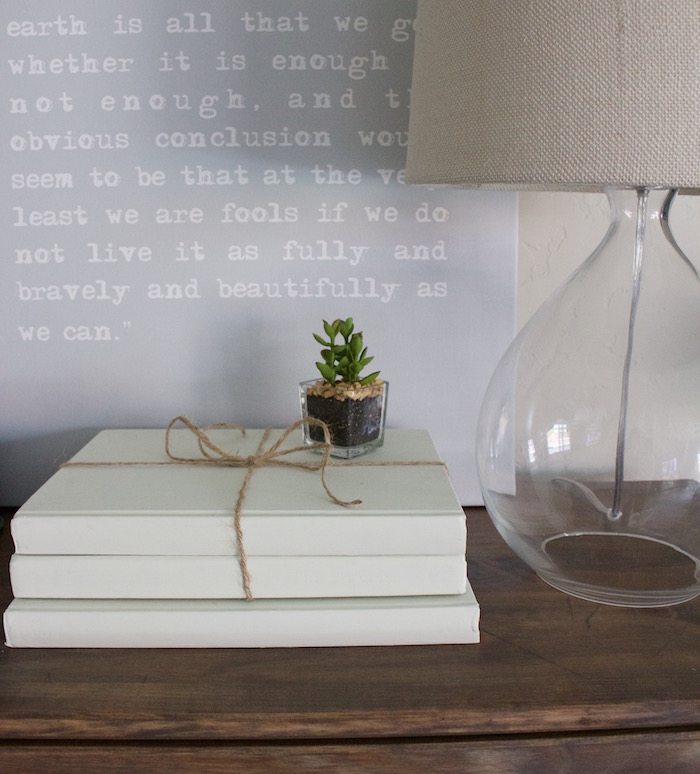 Chalk Painting Old Books by A House and a Dog