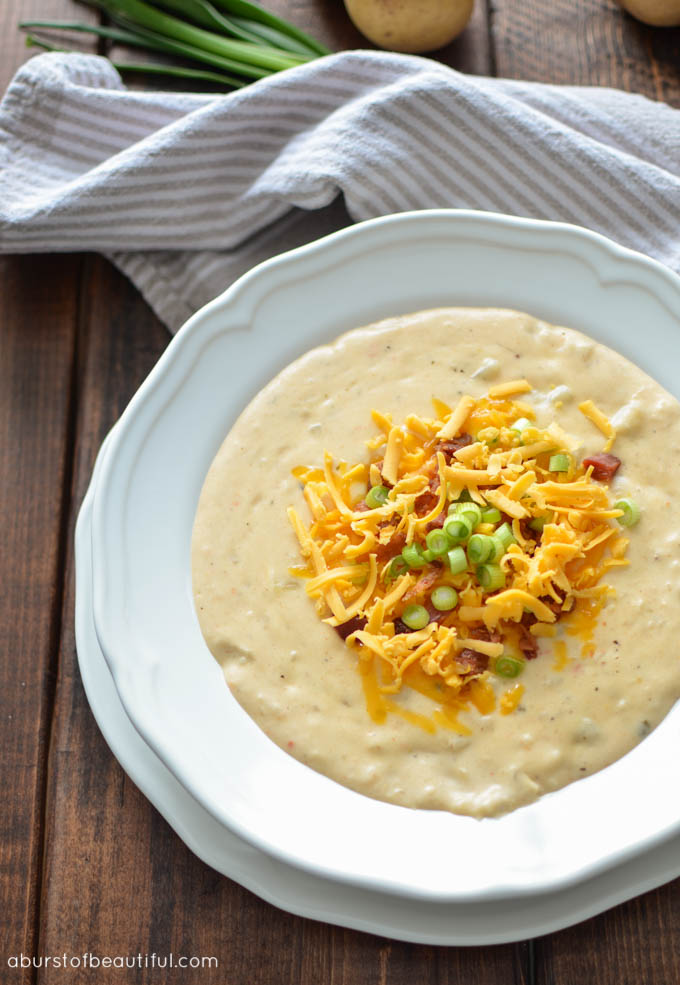 Good morning friends, I hope you had a lovely weekend. We enjoyed a long weekend bundled up at home, simply enjoying family time and trying to keep warm. Is the cold getting to anyone else yet?
We have been experiencing bitter cold weather lately and it has left me dreaming of spring. But in the meantime, we are battling the frigid temperatures with cozy sweaters, knit throws and lots of warm and hearty soups.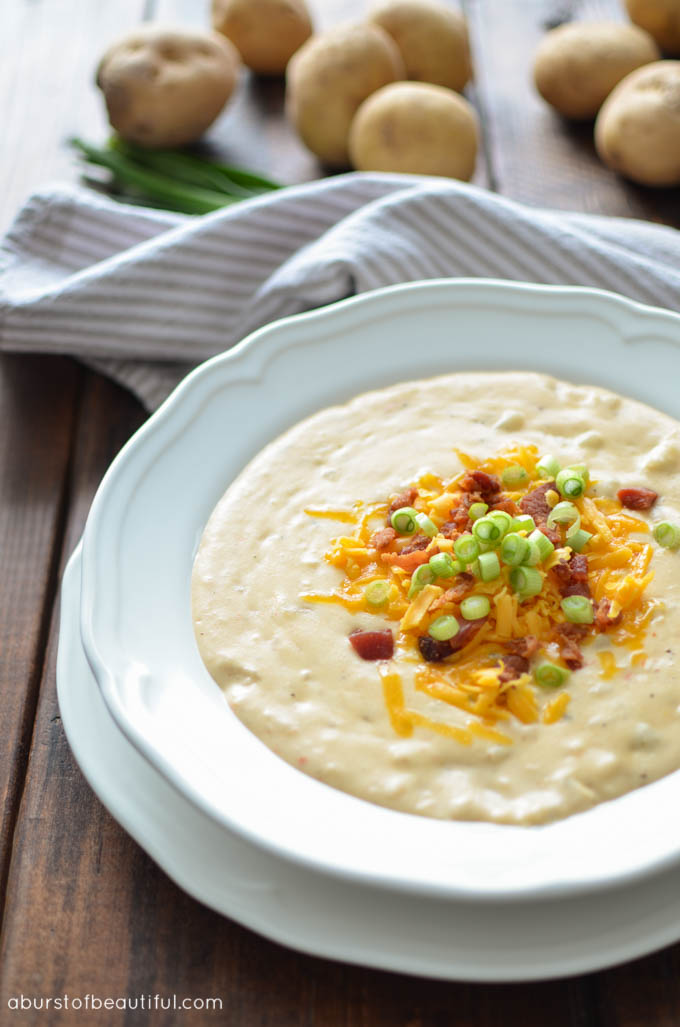 Nick created this recipe for Loaded Potato Soup, and I can say, it really is the best! It's creamy and filling and it just feels good for the soul. There is nothing like sitting down to a bowl of steaming hot soup on a freezing winter day.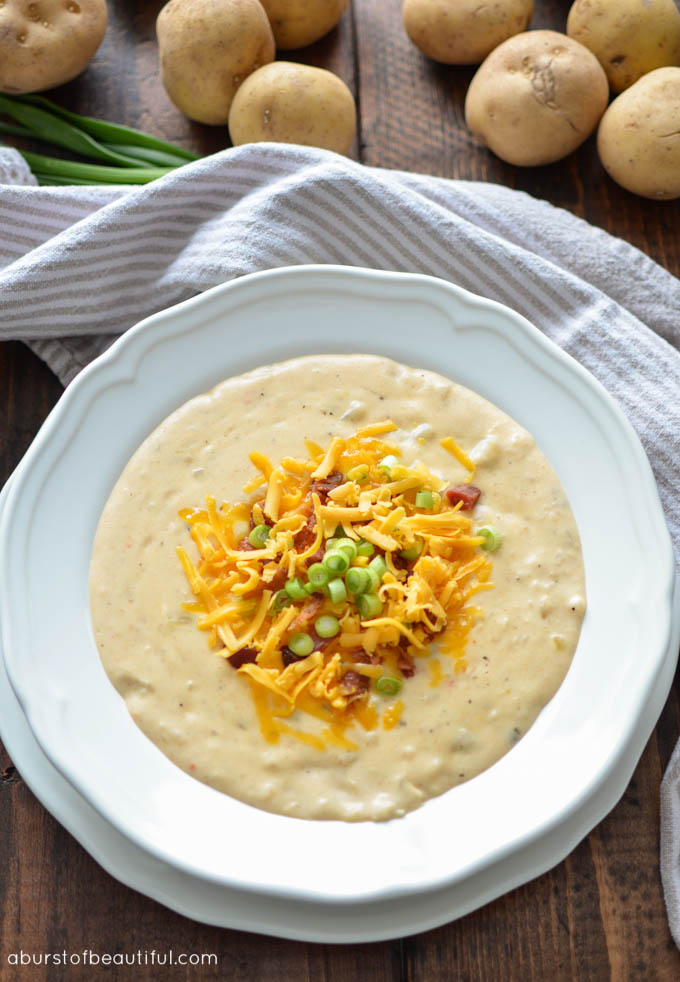 I could probably live on soup alone, and we often make soup at least once a week in our home. I love how easy they are to make (especially ones you can throw together in the Crockpot the night before) and I love how many different varieties there are. My favorite is probably vegetable soup, chockfull of nutritious vegetables (you can find my Hearty Vegetable Soup recipe here), however, Nick prefers cream-based soups because they are more filling.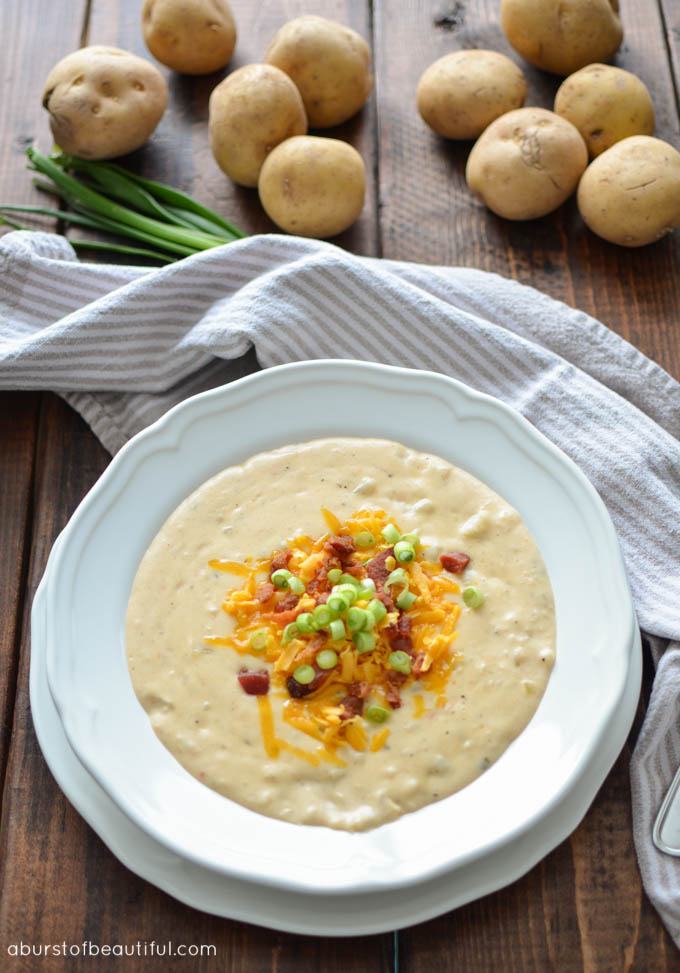 Our Loaded Potato Soup is a hearty soup and I can assure you it will leave you satisfied. The creamy texture, mixed with big bites of potato make this soup feel like a complete meal. There will be no hungry tummies before bed.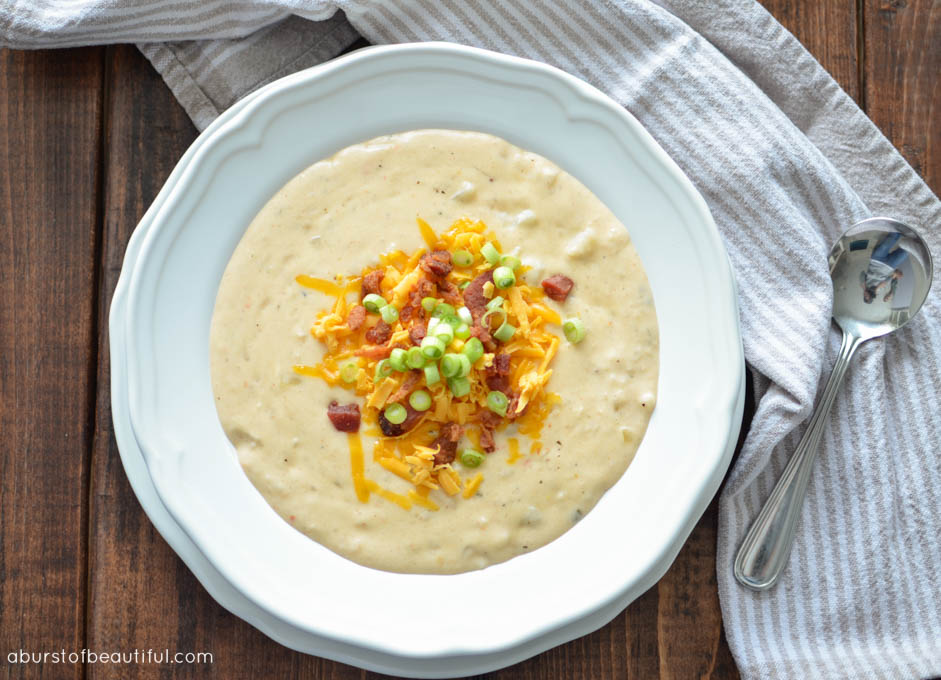 I hope you enjoy this soup as much as we did! Keep warm!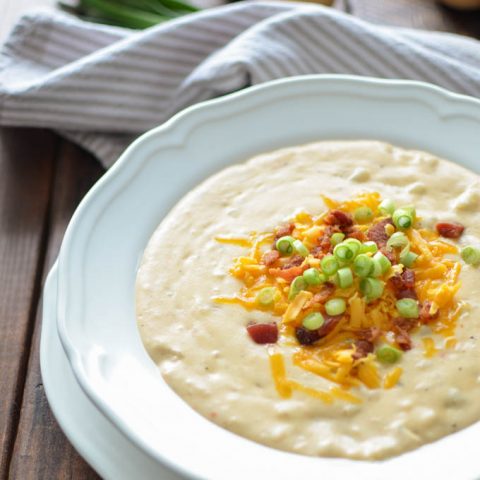 The Best Loaded Potato Soup
Ingredients
10 Russet potatoes, peeled and cubed in 1/2" chunks
3 tbsp olive oil
1 onion, chopped
3 cloves garlic, minced
4 tbsp flour
3 cups whole milk
1 cup heavy cream
1 cup chicken or vegetable broth
1/2 tsp paprika
1 tbsp Dijon mustard
Salt and pepper to taste
1 1/2 cups grated cheddar cheese (plus more for topping)
1/2 tub cream cheese (chive and onion flavor adds a little extra zing to the recipe)
Green onions, chopped (optional)
Bacon, crumbled (optional)
Instructions
Boil potatoes until cooked (you will know they are cooked when you can easily put a knife through the pieces), drain and set aside.
In a large soup pot, sauté onions until translucent. Add minced garlic and cook for an additional 2 minutes while stirring.
Add flour and stir for 1 minute. Very slowly, add milk and cream while whisking the mixture.
Add chicken or vegetable stock, paprika, salt, pepper and Dijon mustard. Slowly bring to a boil while continuously stirring.
Once the mixture begins boiling, add cheddar cheese and cream cheese. Continue to boil while stirring for 3-5 minutes or until the soup begins to thicken.
Take one cup of potatoes and a few cups of the hot cream base and purée using an immersion blender. Add the mix into the soup as well as the balance of the potatoes.
Top with shredded cheddar cheese, green onions and bacon (optional).