This post was sponsored by Minted. All opinions are my own, we only work with companies we love and trust.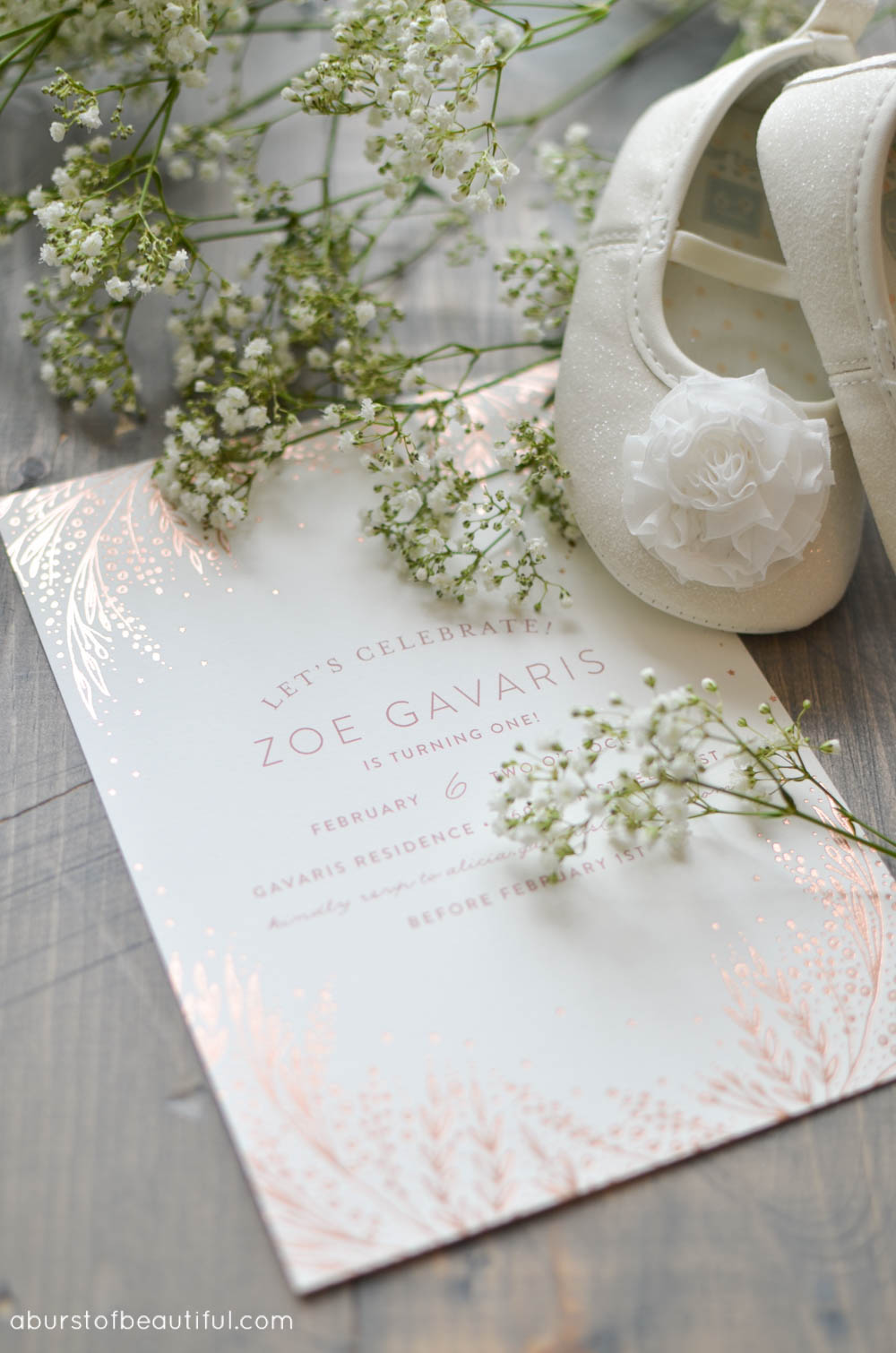 A first birthday is a special celebration. It is that first big milestone birthday in a long line of parties to come. It's not only a special day for your little one, but also for family and friends to celebrate all of your baby's achievements and accomplishments from their first year.
Months before our daughter's first birthday I began thinking about and planning her special day. I wanted her to understand this was a day just for her, I wanted her to experience the pride we have for her and feel celebrated and loved by everyone around her.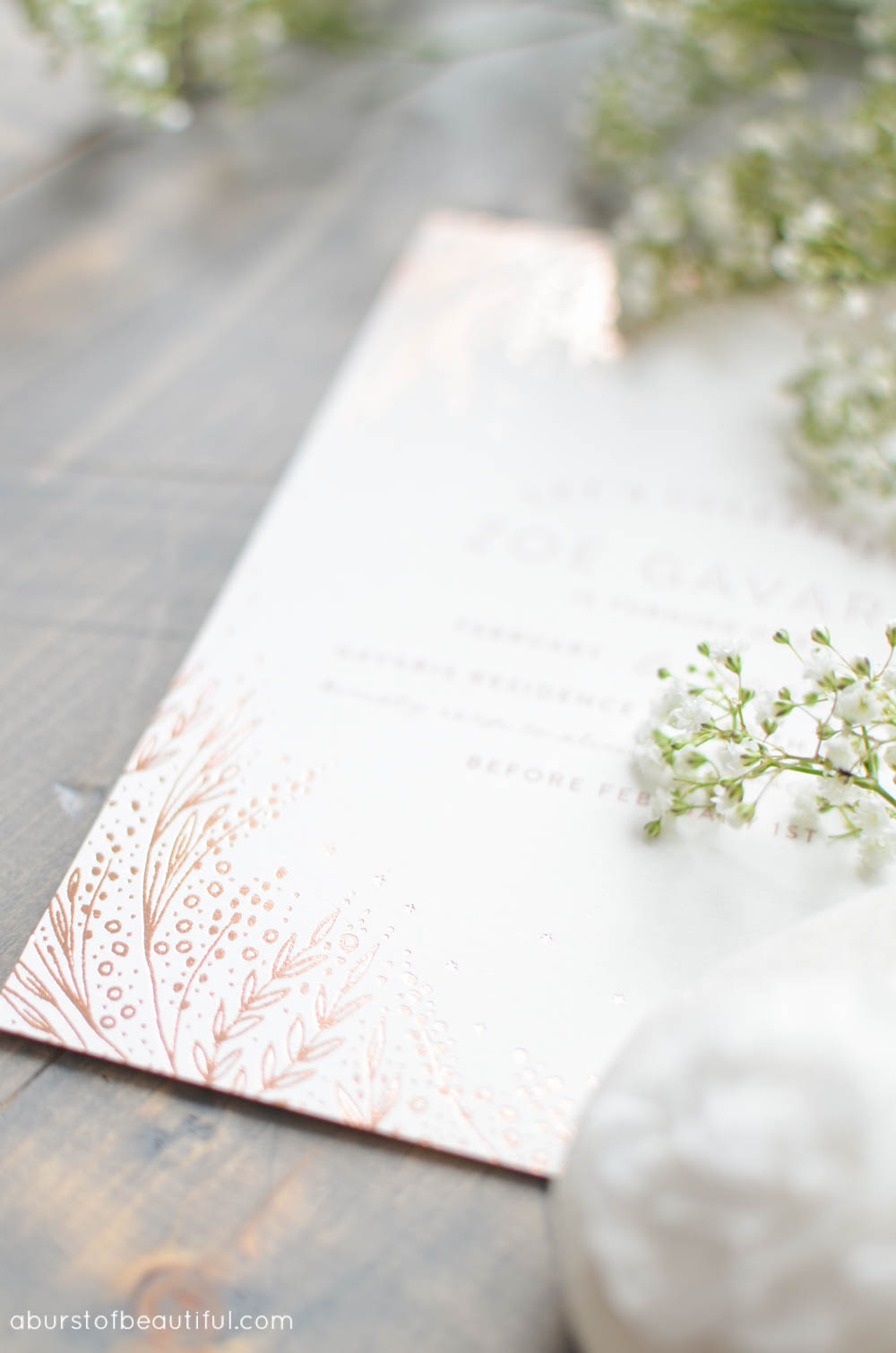 She is such a gentle and happy girl, I wanted her party to be a reflection her sweet personality. I chose a soft color palette of pale pink and cream, with a hint of gold for fun. Earlier this week I shared some photos from her birthday party along with my thoughts on motherhood, you can read all about it here.
When hosting a party, one of the first tasks to complete is inviting your guests. The method in which you choose to invite them will ultimately set the tone for the party. Call me old fashioned, but I feel like there is just something special about receiving a personalized invitation in the mail.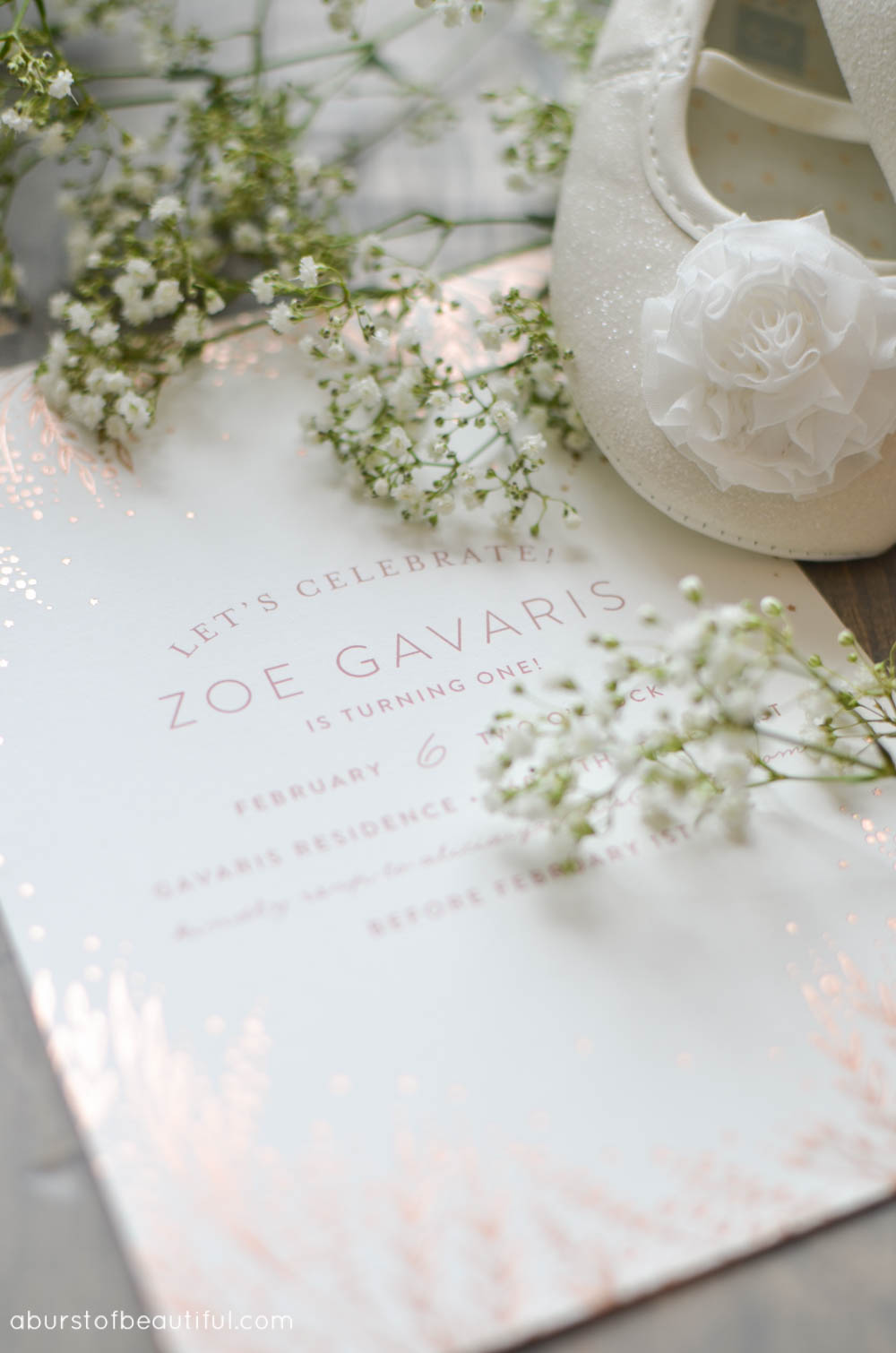 I completely understand that sometimes it is just more convenient to send out an invitation via email or Facebook, but if time is on your side, I say order the most beautiful invitations you can find and pop them in the mail. After all, the invitations are the first glimpse your guests will have into the mood of the party.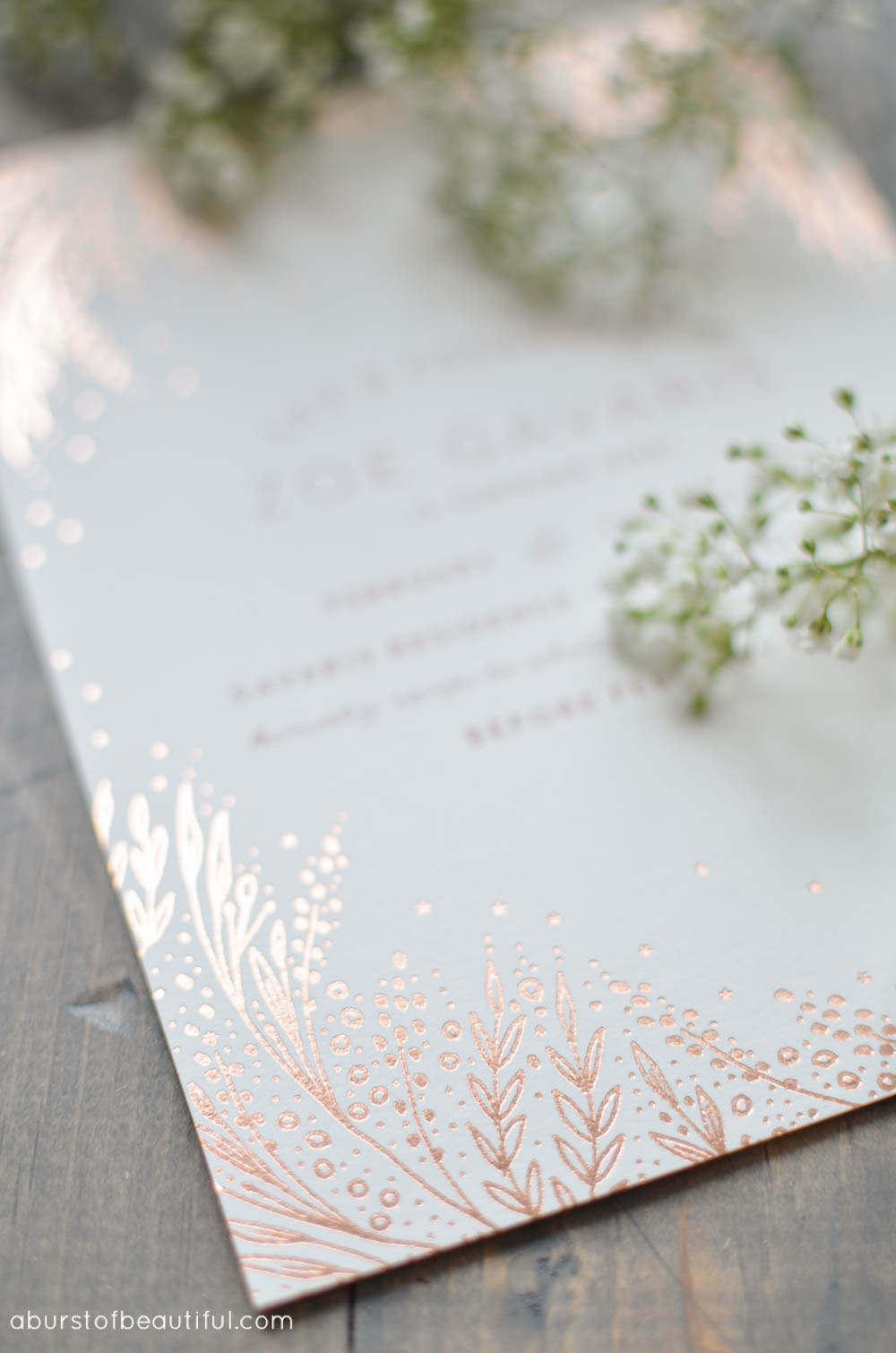 I wanted Zoe's invitations to be simple, pretty and feminine, and I found just what I was looking for at Minted.
Minted is an online marketplace of independent artists and designers, known for it's beautiful and unique selection of stationary, art and home decor.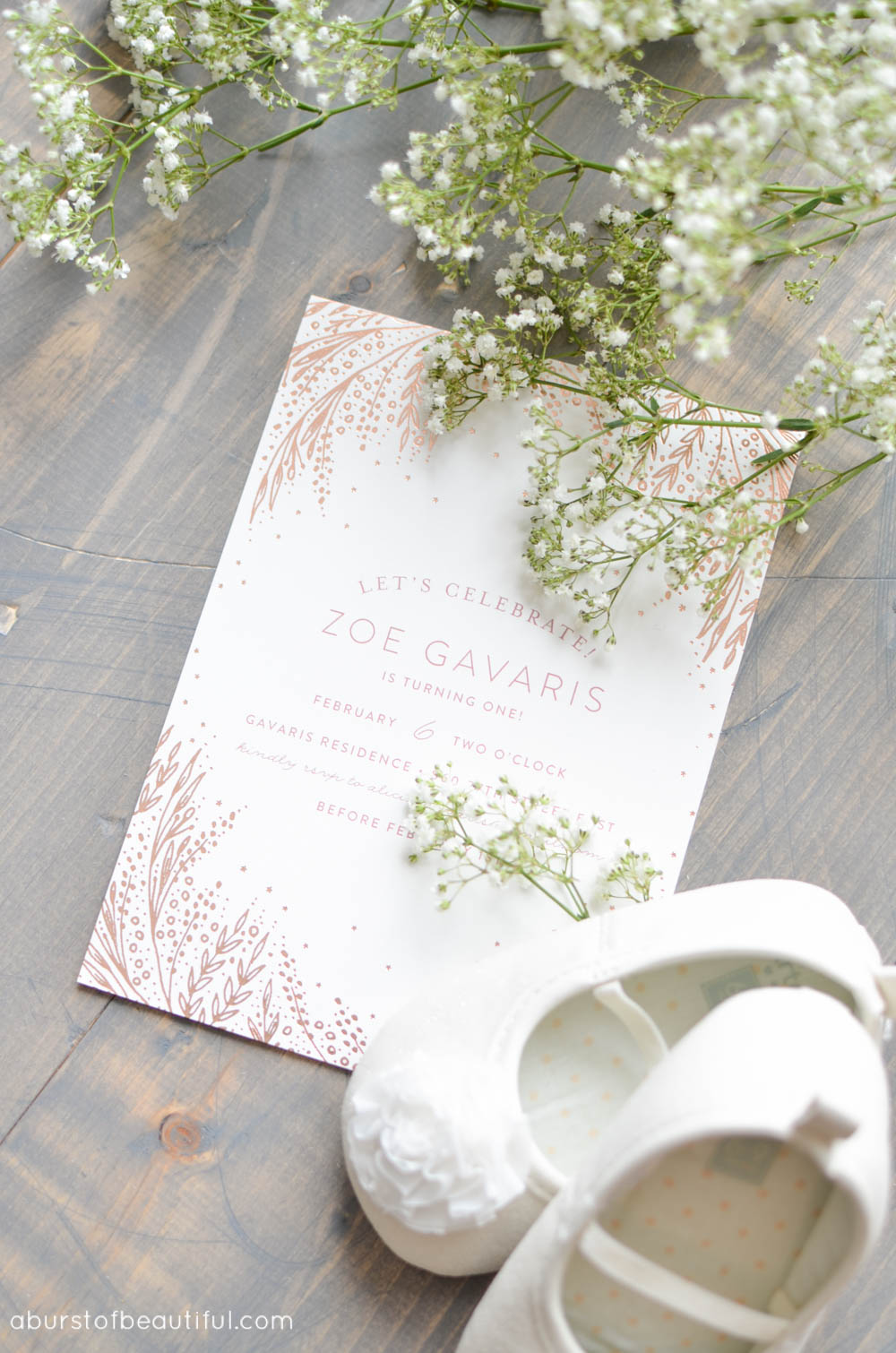 I came across these gorgeous hand-pressed foil children's birthday invitations and immediately fell in love. Aren't they simply beautiful? The foil-pressed detail adds such a feminine touch to the invitations.
Minted makes ordering your stationery easy. Simply choose the design you love (this is the hardest part, there are so many beautiful options) and customize it to your liking. You get to choose everything from the wording to the type of paper the invitations are printed on. And Minted doesn't overlook any detail, you can choose to complete your order with matching accessories, like addressed envelopes and coordinating thank you cards.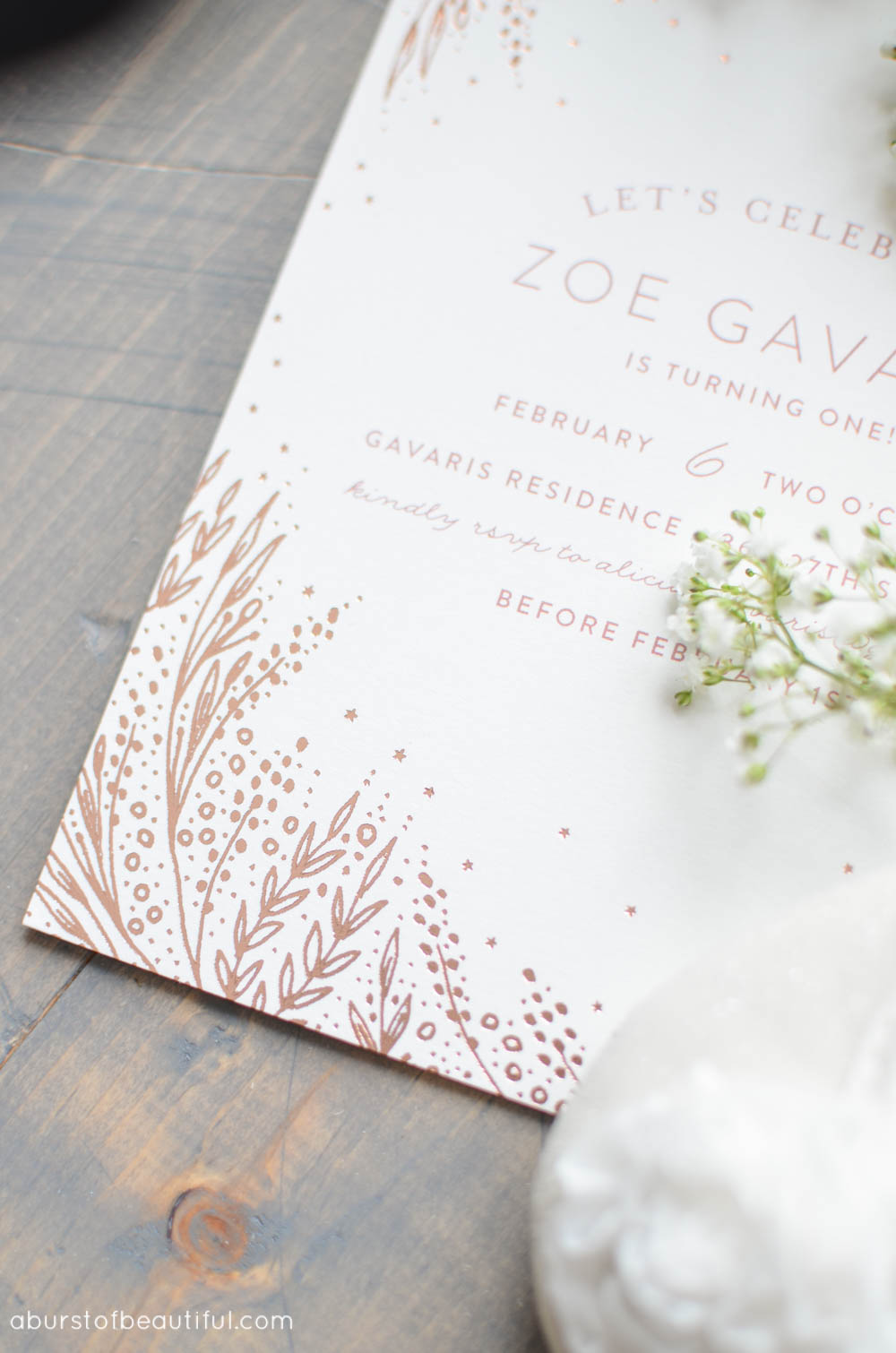 If you're planning a birthday party, you can browse through all of the beautiful children's party invitations and I just know you'll find exactly what you're looking for.  Remember, your invitations are the first impression guests will have of your party, make them count!
This post contains affiliate links, you can find our full disclosure policy here.