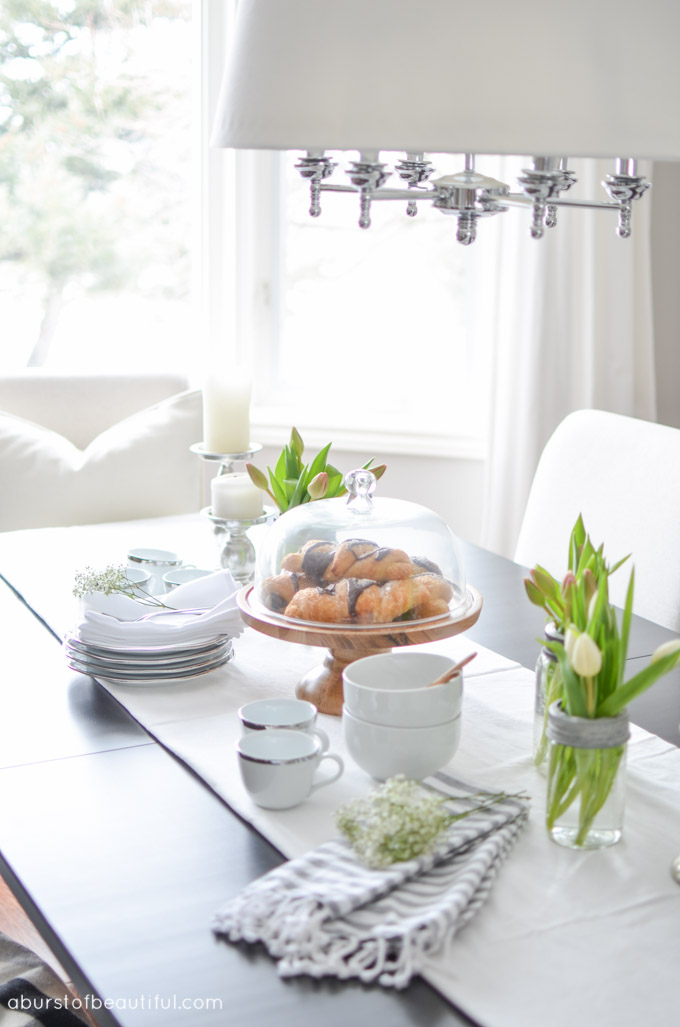 Good morning friends, and welcome to another edition of Trash to Treasure, you can learn more about this series here.
One of my favorite ways to spend  my time is to browse around flea markets, second-hand stores and antique fairs.  I love spending a leisurely day perusing hidden treasures and imagining their past lives, coffee in hand, and of course with my favorite people by my side. It's one of our favorite summer weekend rituals.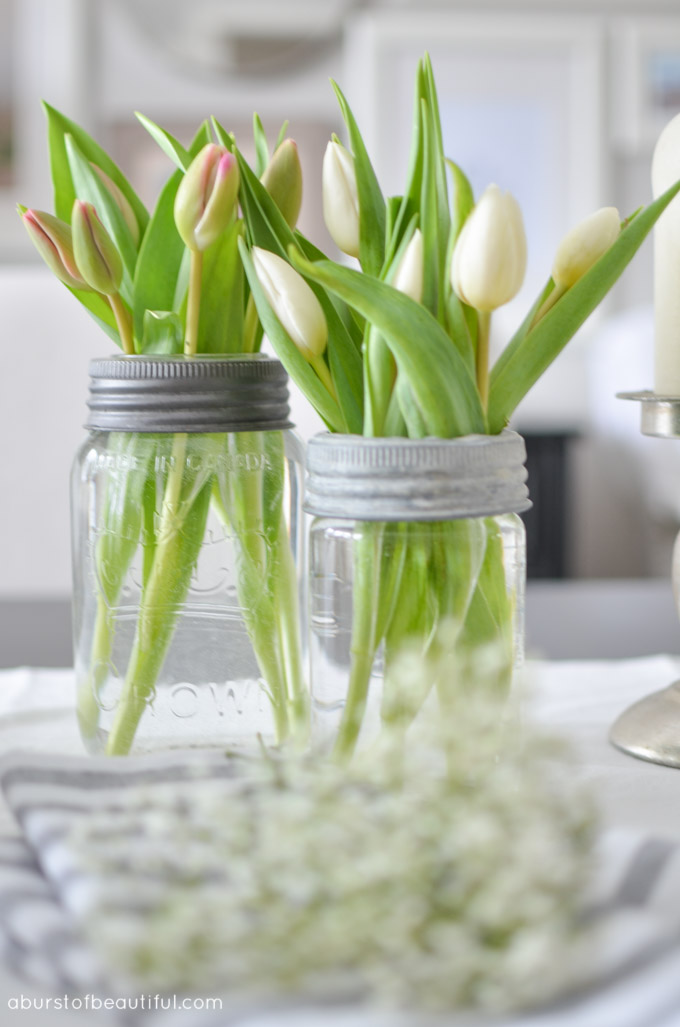 When we are on these adventures I am always on the look-out for glass bottles, especially vintage mason jars. I think they have such a pretty patina, and I love displaying them around our home. I always have a bunch of them grouped together on our open shelves in our kitchen.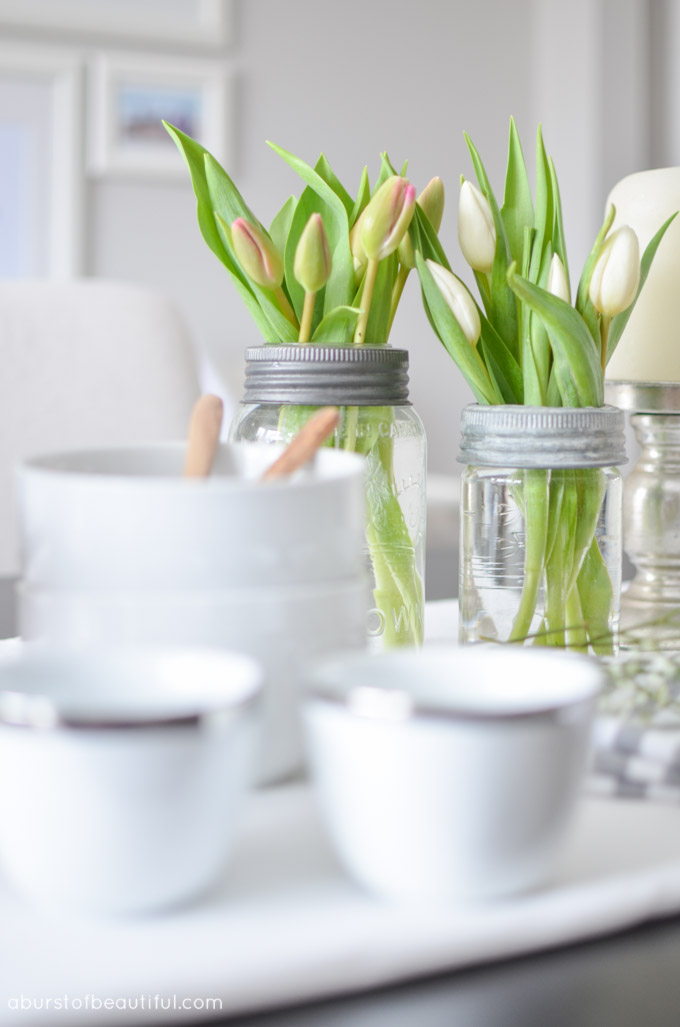 Not only are they beautiful, but they are also functional. They look eclectic in a kitchen filled with dried bulk foods, like beans or pasta, add a few to your studio desk to corral pens or paintbrushes, or fill them with the dry ingredients needed for your favorite baked goodies as a simple and thoughtful gift (I don't recommend using vintage jars for this, new mason jars will look just a charming).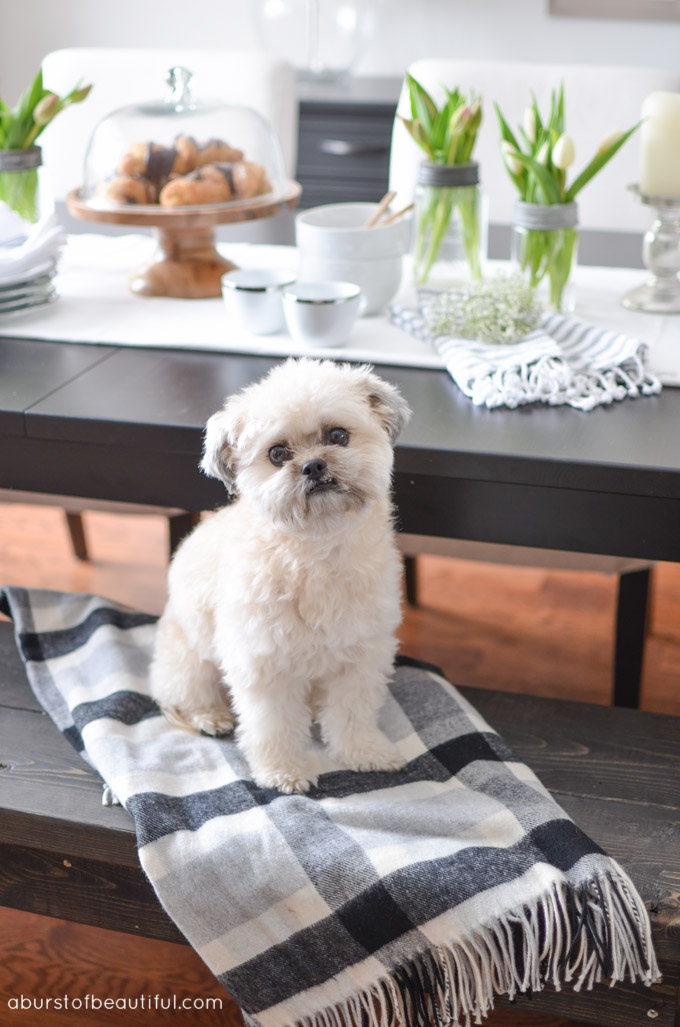 But my favorite way to use vintage mason jars is as vases. A handful of fresh flowers looks simple and effortless arranged in vintage jars.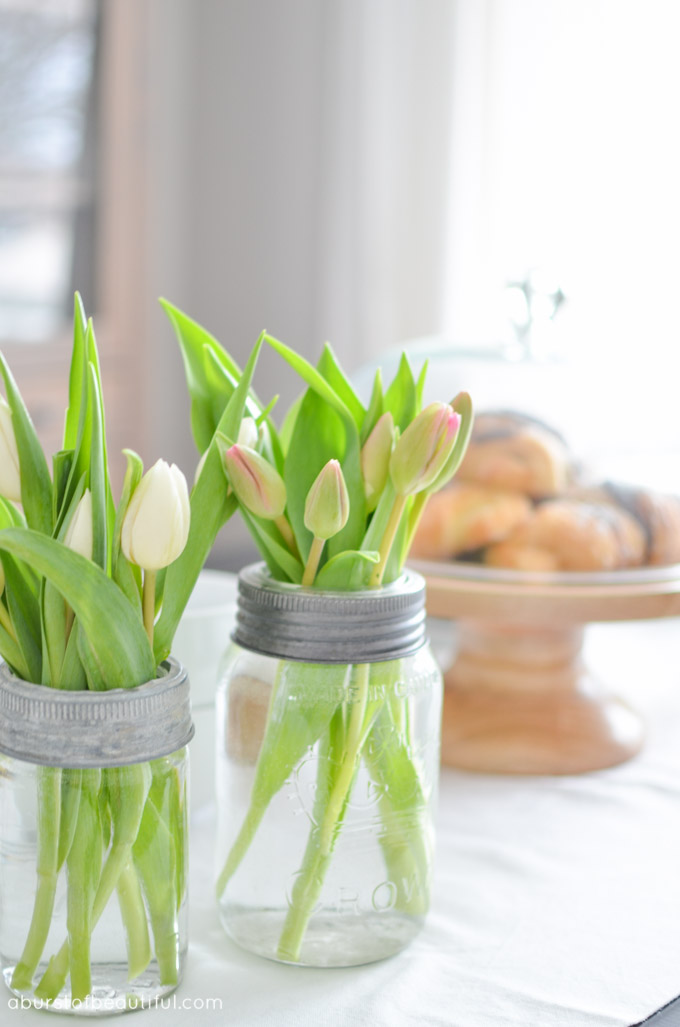 They are my go-to vessels for creating beautiful and easy flower arrangements any time of the year.
Bunches of perky tulips nestled in vintage mason jars look fresh and happy on our dining table, ready for a simple morning brunch. You can see more of our dining room and living room refresh here.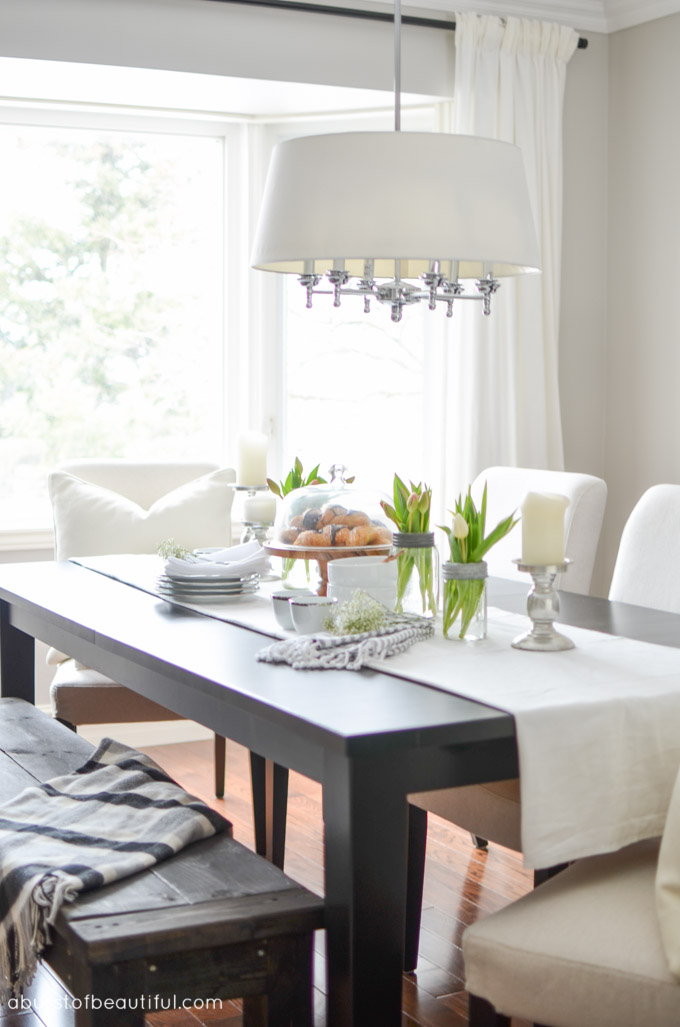 I recently used vintage mason jars at our daughter's first birthday, filled with tulips (my favorite) and baby's breath. You can see all of the details here.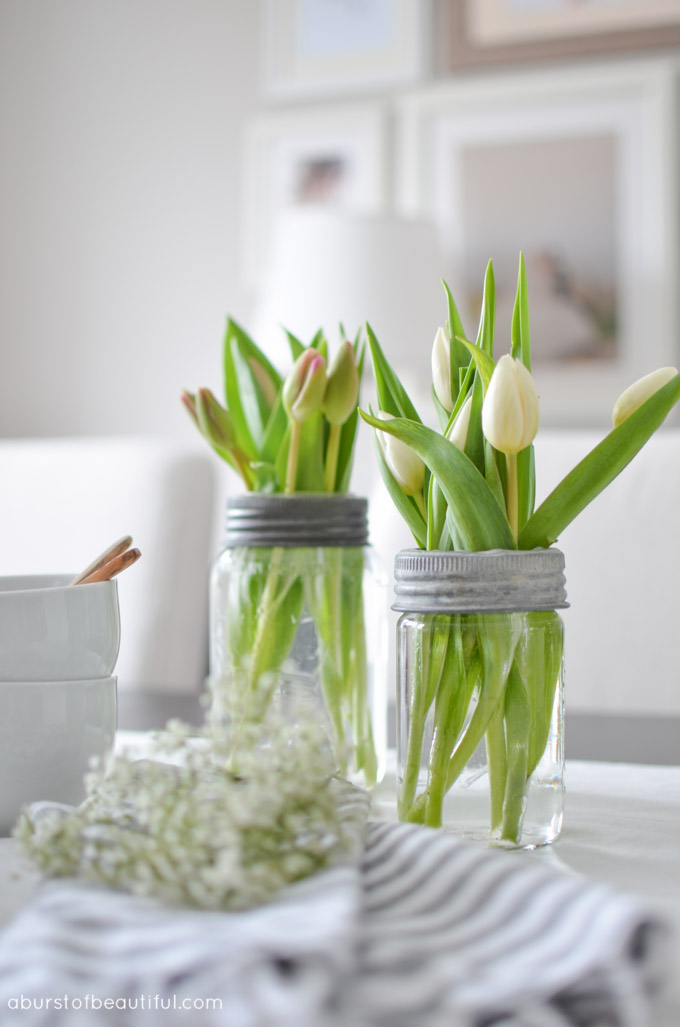 I would love to hear how you use mason jars, vintage or new. Just leave me a comment below.
Have a happy day!
Alicia xo
Don't forget to pop on over to see what my friends have created for Trash to Treasure!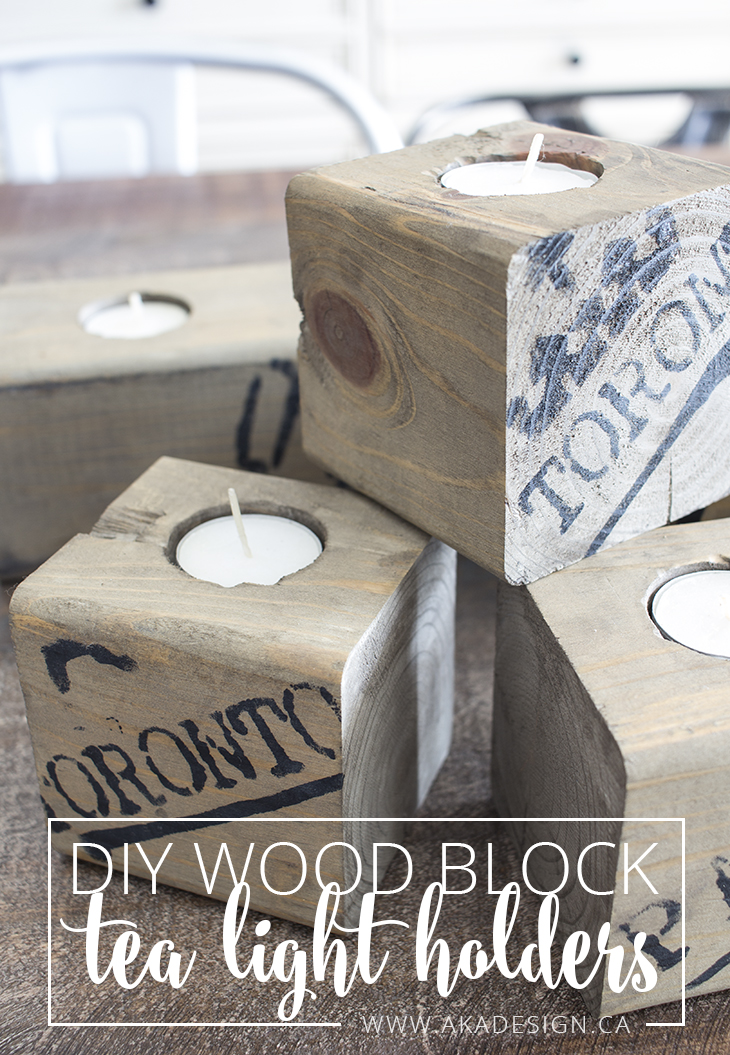 DIY Wood Block Tea Light Holders by AKA Design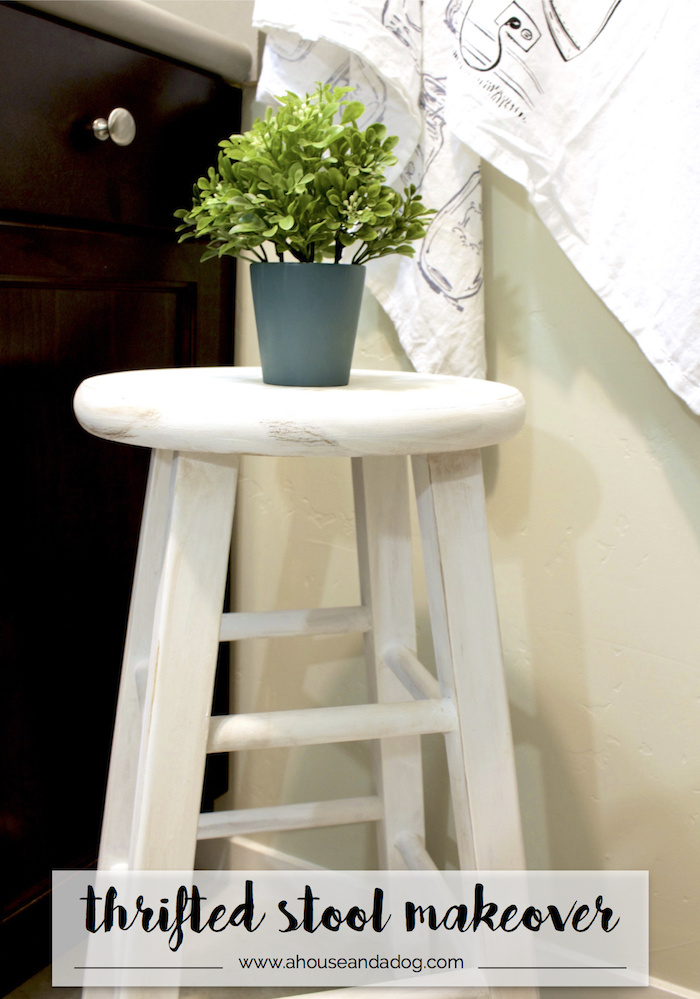 Thirfted Stool Makeover by A House and a Dog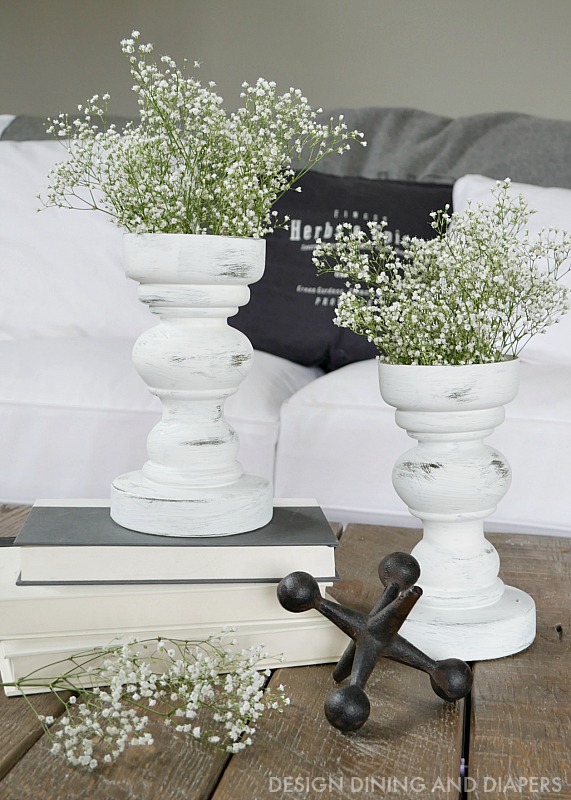 Pedestal Vase Makeover by Design, Dining and Diapers