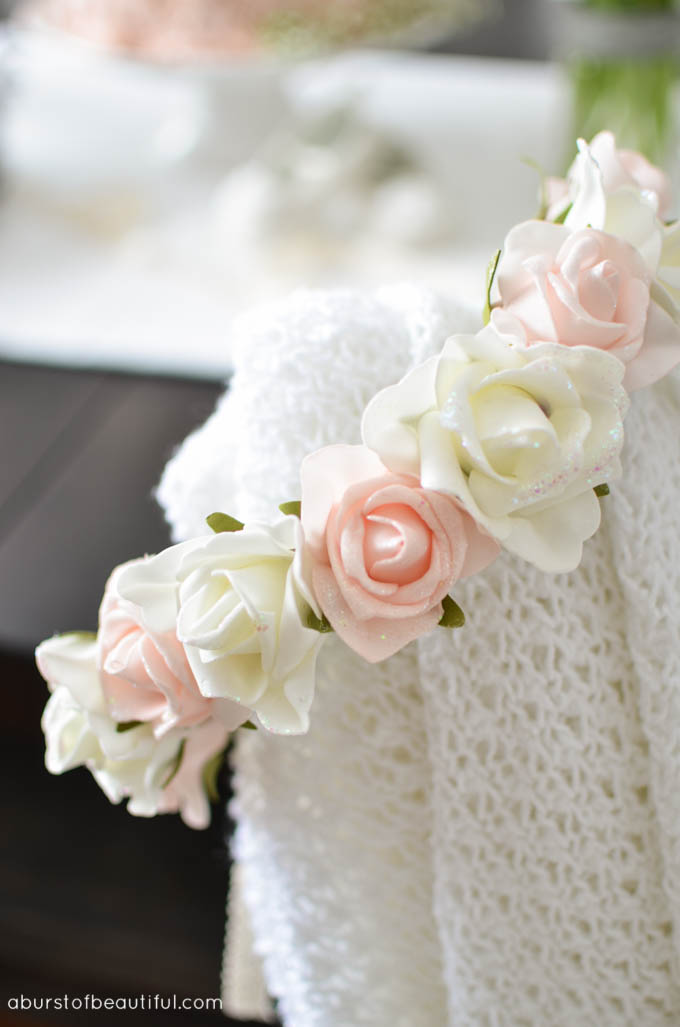 Last week I shared a glimpse into our daughter's first birthday party and talked a little bit about what it is like to be her mommy. I hope you had a chance to take a peek!
Today I am sharing a closer look at one of the sweet DIY's I created for her party, a floral crown.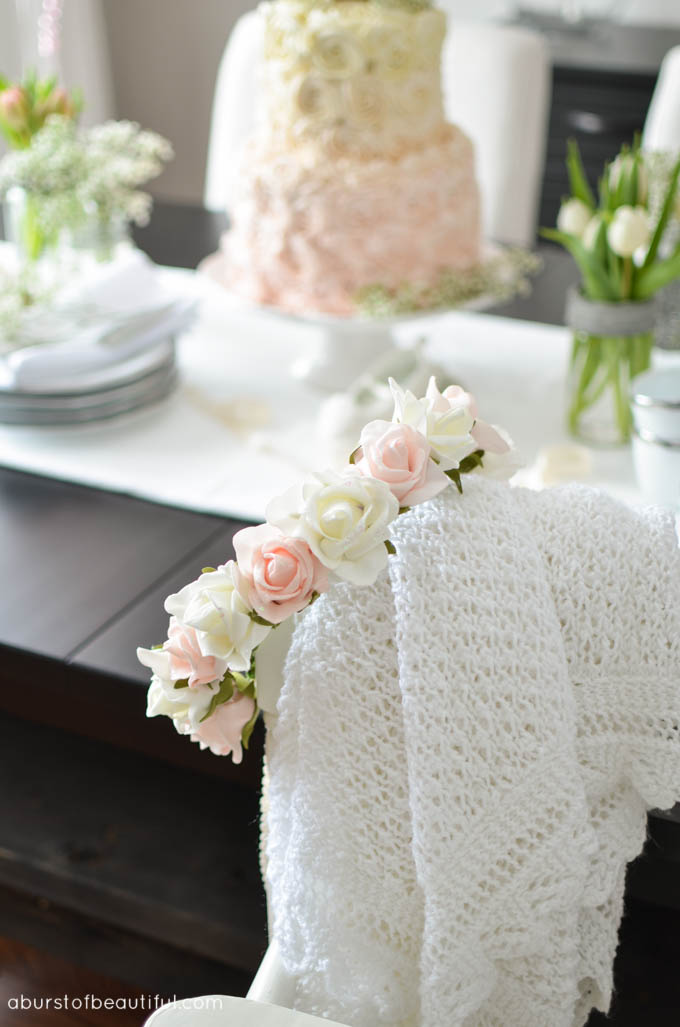 I mentioned that I wanted her party to reflect her sweet and dainty personality, so I planned a day that celebrated just that with plenty of pale pink, cream and gold, bunches of pretty flowers and hand-pressed foil invitations.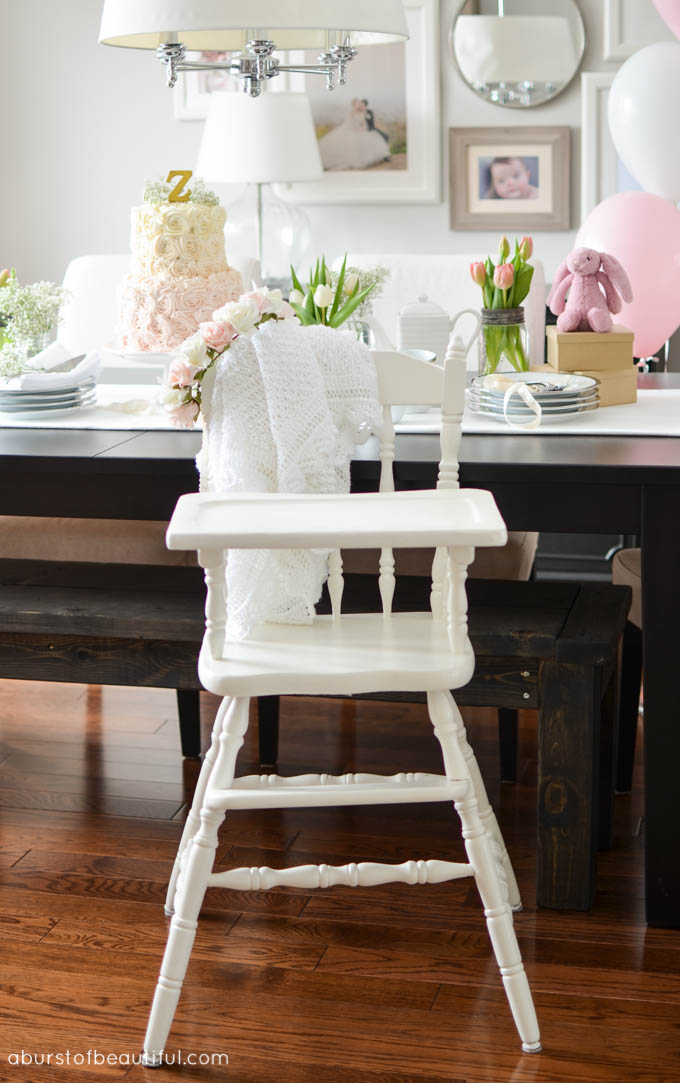 I've fallen head over heels in love with all of the whimsical floral crowns that are popping up all over Pinterest and I knew my little girl needed her own floral crown for her party. They are so delicate and beautiful and a much better fit than a traditional party hat.
As much as I love the way these floral crowns look made with fresh flowers, I knew it wasn't practical for a one-year-old. Instead, I found these beautiful faux roses in a soft pink and white, with just a touch of sparkle dusting the tips.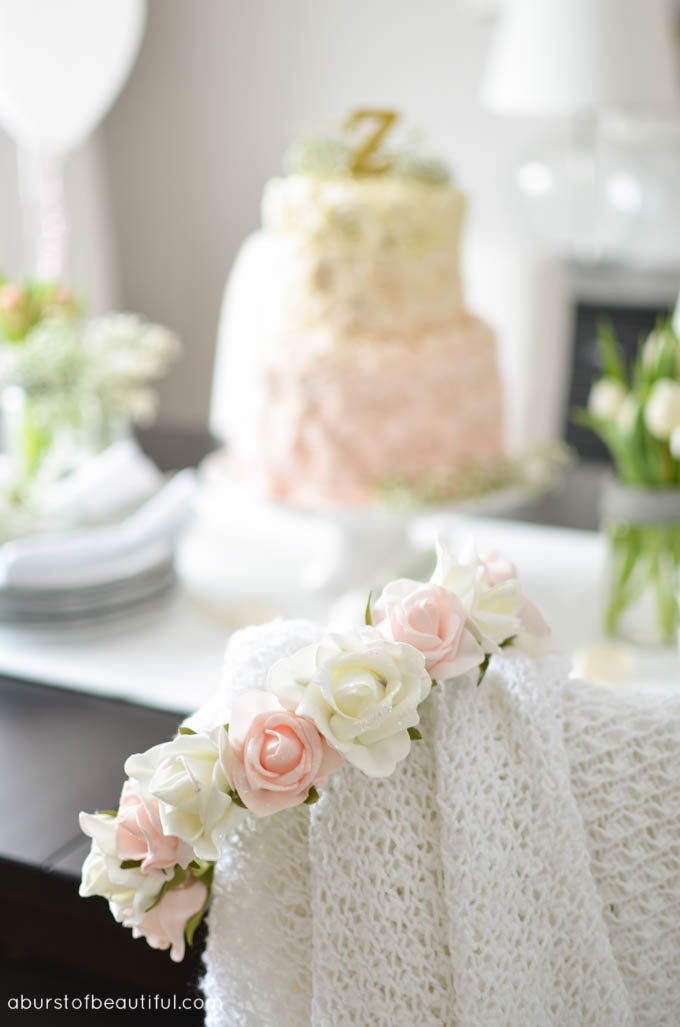 DIY Floral Crown
Supplies
Floral wire
Floral tape
Faux or fresh flowers
Instructions
Measure the circumference of your head to determine the size of the crown and cut the floral wire as needed.
Create your crown base by winding the ends of the floral wire together to make a circle.
Decide on the design you want and prepare the flowers and greenery that you will need to complete it.
Once you have decided on the design of your crown, wrap the stems of the faux flowers around the crown base you made from the floral wire and secure with floral tape (I found using floral tape helped to create a barrier if the wire stems of the flowers were sharp).
This floral crown was such a sweet addition to the party and it was so simple to make. I will definitely be making a few more of these floral crowns this summer using fresh flowers!