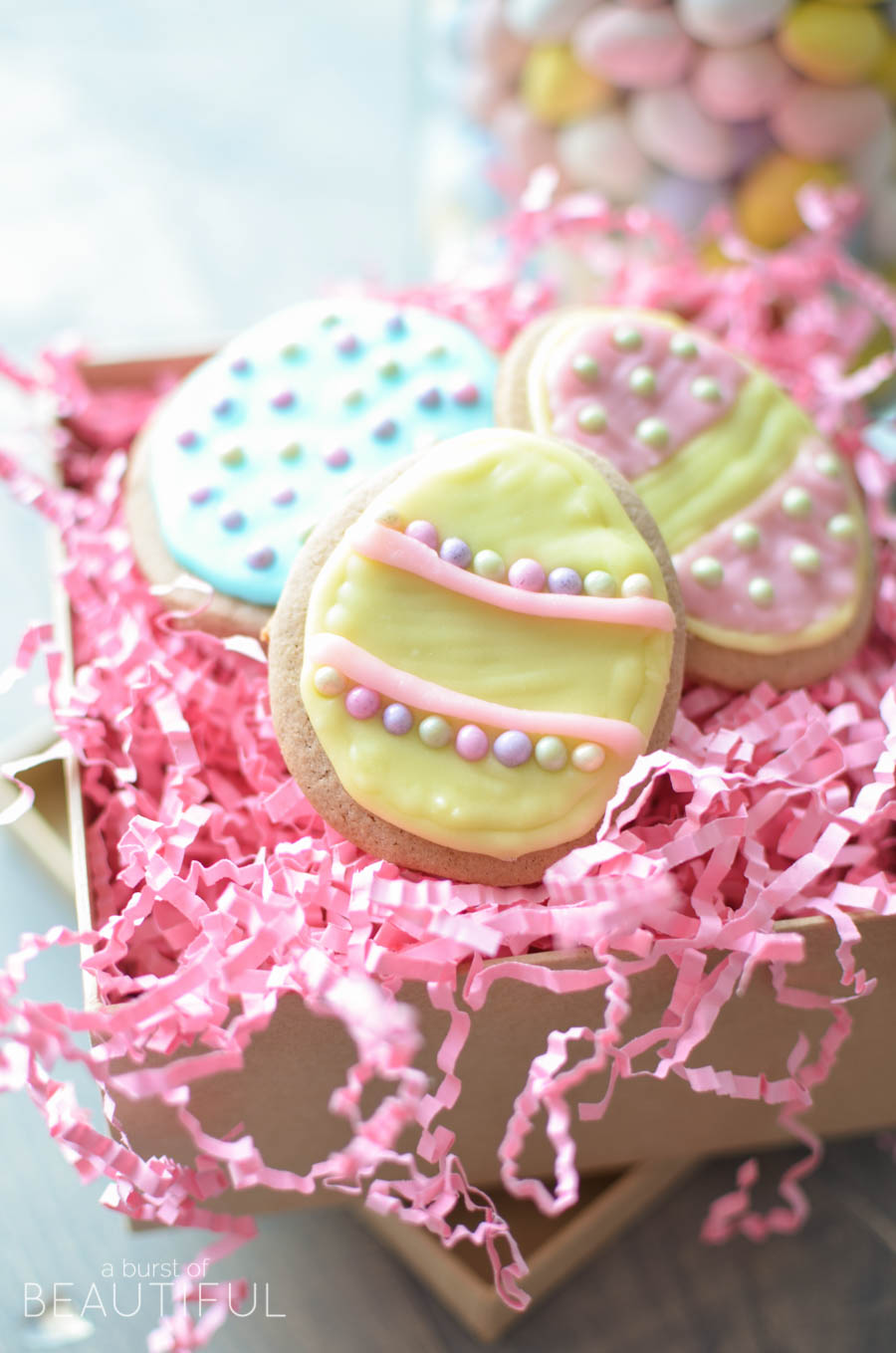 One of the things I love most about spring and Easter, in particular, is the sweetness of it all. Everything is so pretty and dainty, from the soft pastel colors that emerge in everything from fashion to food to decor, to the sweet little bunnies popping up everywhere, to the delicate spring blooms that perfume the air.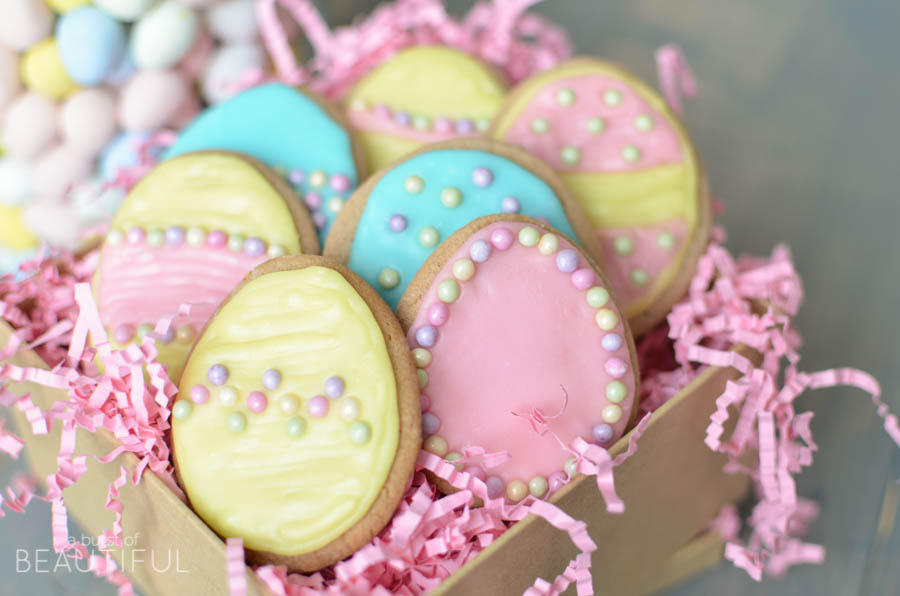 I just can't get enough of all of the prettiness.
Last week we spent some time in the kitchen baking some pretty little treats of our own.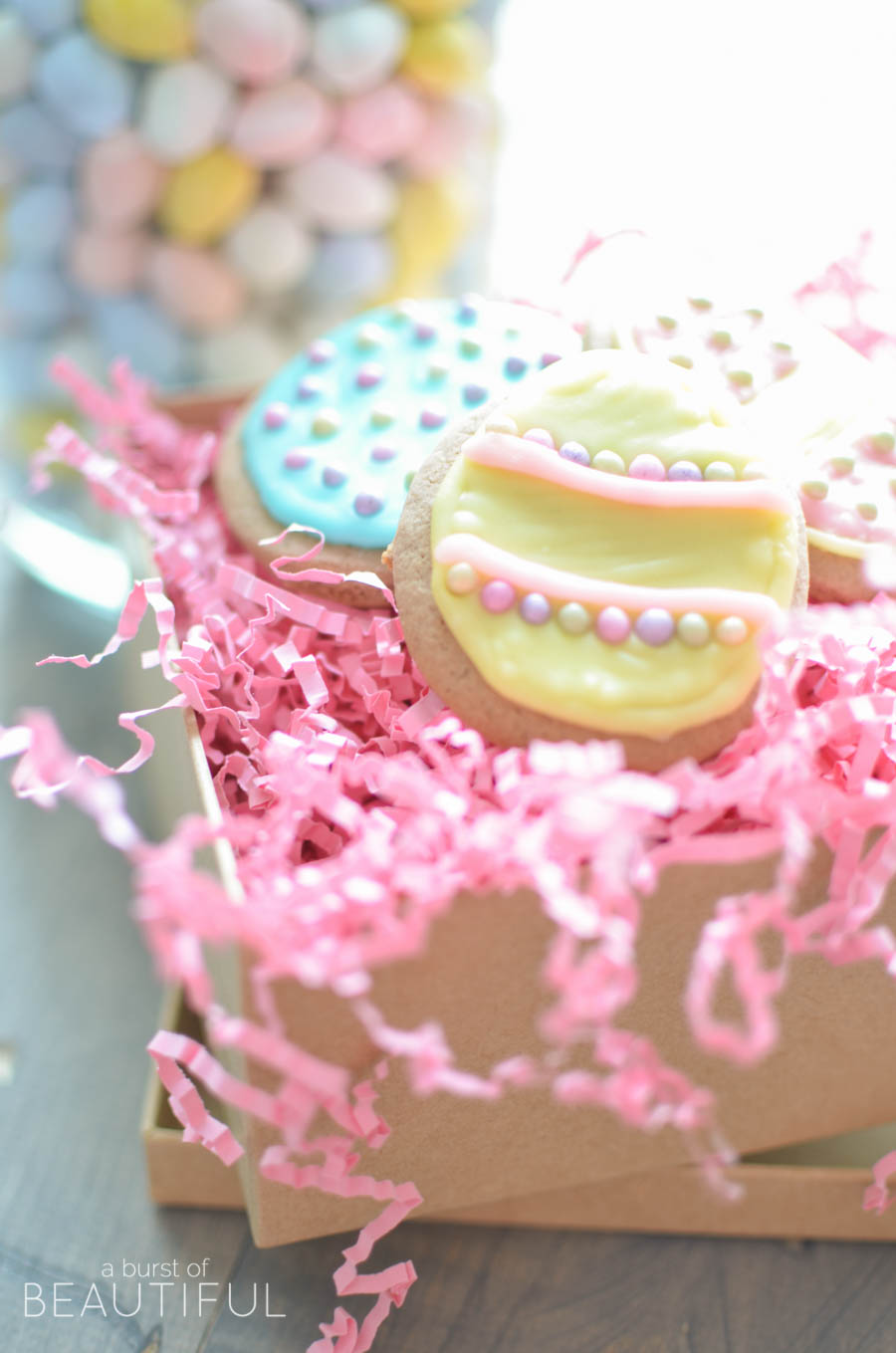 Nick created a delicious peanut butter sugar cookie recipe. He took the classic sugar cookie and made it even better by adding peanut butter. It's the best of both worlds, they're sweet and soft with a hint of peanut butter.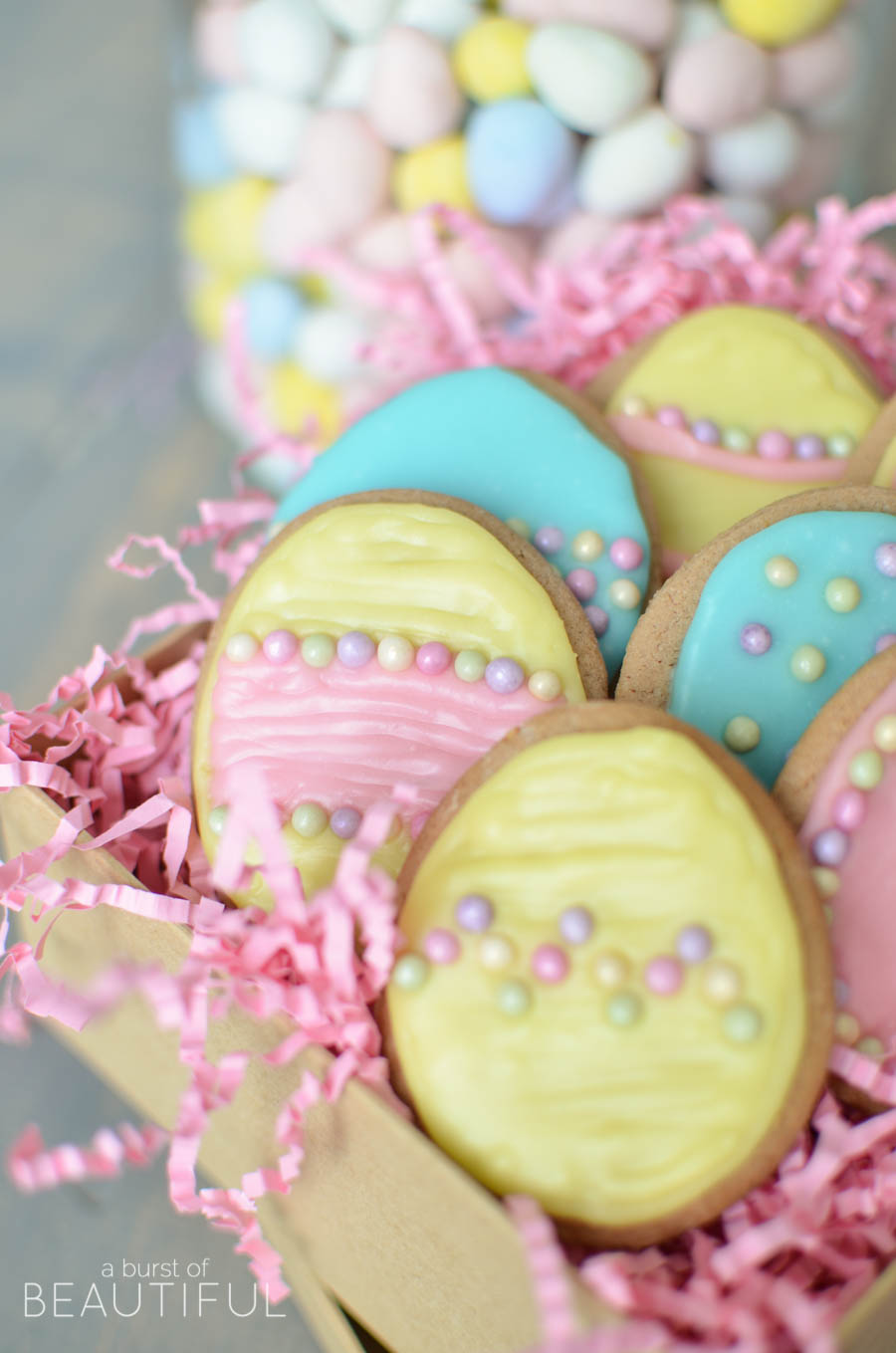 If you know Nick you know he has a sweet tooth so I knew these cookies wouldn't last long in our home. But I managed to keep a few away from him long enough to make them into these beautiful Easter eggs.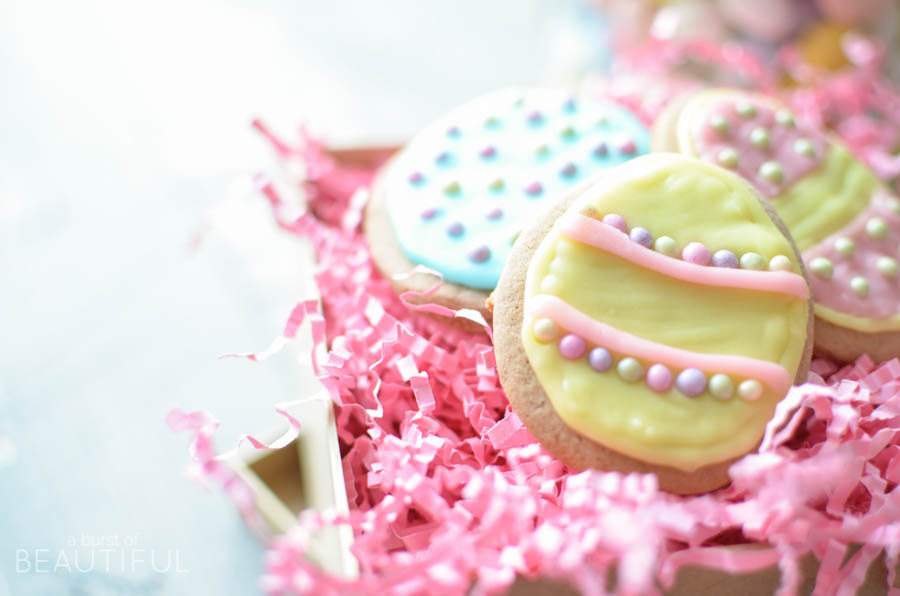 Aren't they pretty? Almost too pretty to eat, almost…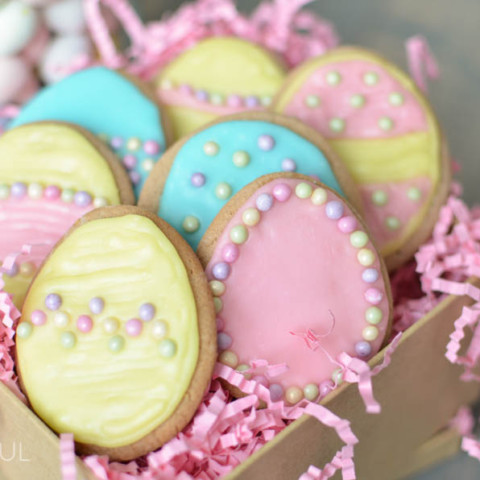 Easter Sugar Cookies
Ingredients
Peanut Butter Sugar Cookies
½ cup butter, softened
⅓ cup Peanut Butter (or try Reese's Chocolate Peanut butter Spread)
½ cup white sugar
½ cup brown sugar
1 egg
1 teaspoon vanilla
1¾ cup flour
½ teaspoon baking soda
¼ teaspoon salt
Icing
1 1/2 cups powdered sugar
1 tbsp milk
2 tsp light corn syrup
1/2 tsp vanilla or flavor extract of choice
Instructions
Cookies
Preheat the oven to 350F. Line baking sheets with parchment paper.
In a large mixing bowl, whip the butter and peanut butter until it is fluffy.
Add the sugar and brown sugar.
Beat in the egg and vanilla.
Slowly add in flour, baking soda and salt and mix until well incorporated.
Roll the dough out on a floured surface until it reaches 1/4" in thickness.
Using cookie cutters, cut out the cookies.
Bake for approximately 8 minutes.
Repeat the process until all of the dough has been used up.
Let cookies cool for 5 minutes and then transfer to a cooling rack. Allow to cool completely before icing.
Icing
Combine powdered sugar and milk in a medium bowl and beat with a hand mixer until no lumps remain.
Add the light corn syrup and flavor extract and mix for another minute. If the consistency is either too thick or thin, you can add water by the drop to thin it out, or add more powdered sugar to thicken it. You'll know you've achieved the correct consistency when you are able to drizzle some icing on a cookie or wax paper and it holds it shape for 10 seconds before spreading out.
If you are going to use different colors, divide the icing between multiple bowls and add food coloring until you reach the shade you desire.
We added some edible pearlized sugar beads, but the decorating options are endless.