Let's be honest, we don't always have the time to bake a cake from scratch. Although we always try to cook and bake using nutritious and whole ingredients, it doesn't always happen. There are times when you're just short on time and energy, and it's OK to take shortcuts every once and a while. We all do it.
Last month we gave you a glimpse into our daughter's first birthday party and earlier this week we shared how we made her pink ombre rosette cake, and we promised we'd let you in on a little secret…how to make a boxed cake taste homemade.
Most boxed cake mixes you buy at the grocery store have a certain texture that quickly alert you to the fact that they aren't homemade. Cakes from the bakery have a rich and flavorful taste and dense texture that you just don't get using your average box mix.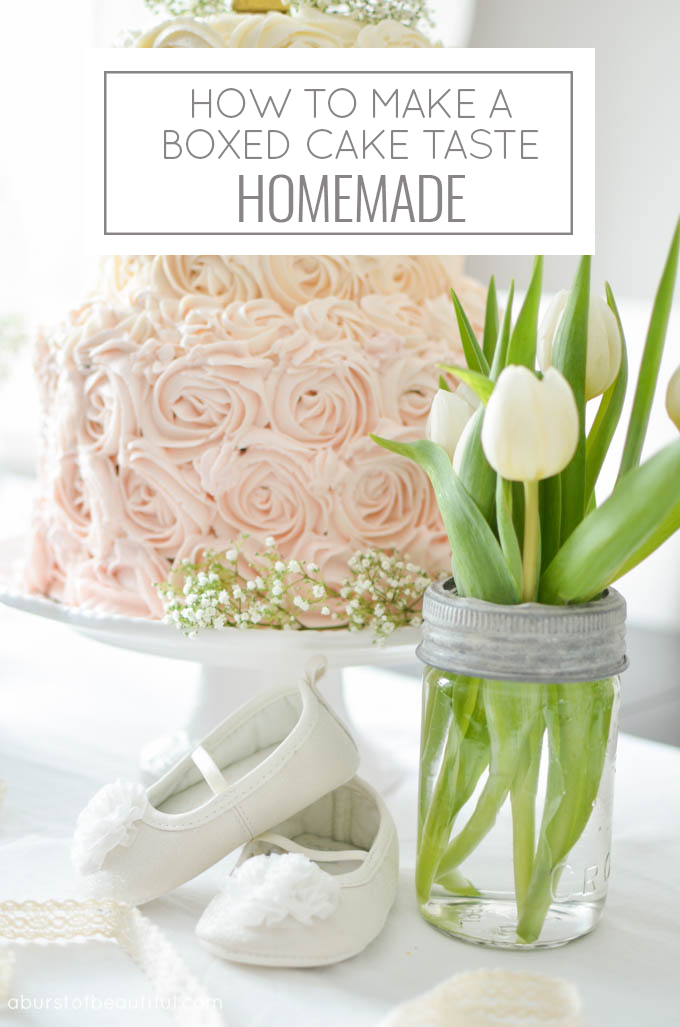 We have picked up a few tips and tricks along the way to turn that boxed cake into one that will fool anyone into thinking it is homemade. Try modifying your mix the next time you're putting together a cake using these 7 steps below.
Add an extra egg to the mix
Substitute melted butter for oil
Use whole milk instead of water
Add 1 tsp of vanilla extract
Line the bottom of your pan with parchment paper and sprinkle with sugar (cut paper to the size of the bottom of your baking pan)
Sprinkle sugar on top (it keeps the cake level when baking which makes the layering process easier)
And then follow the cooking instructions on the box
That's it! Seven simple steps that'll have your boxed cake tasting homemade. If you have any other tricks we would love to hear them, just leave us a message in the comment section below.
Have a great day!