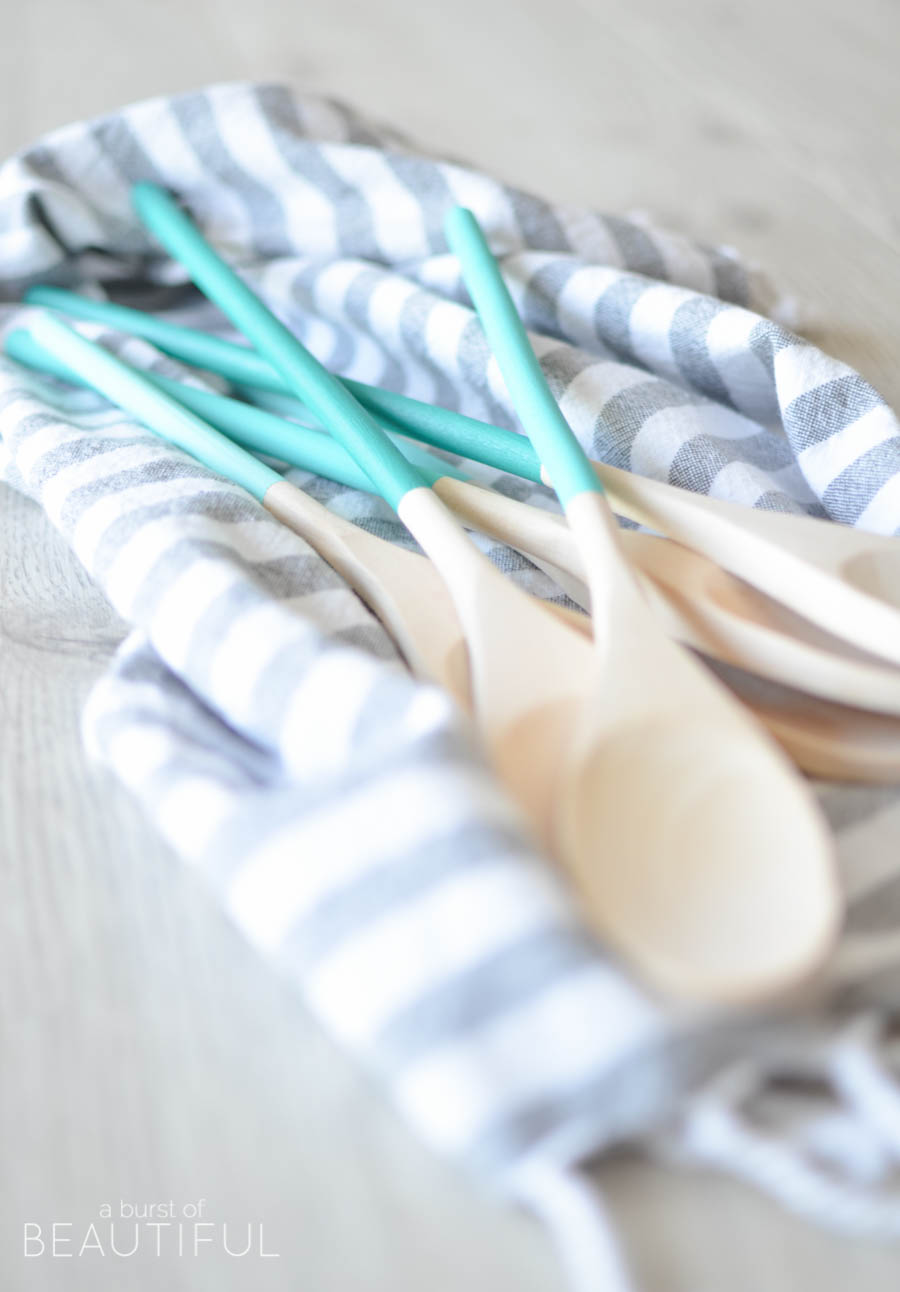 I think these basic wood spoons are a staple in every kitchen, we always seem to have just a few too many taking up space in our kitchen drawers. And although they are functional, they are just a little bit boring. This month for our Trash to Treasure series I decided to give them a little bit of a makeover.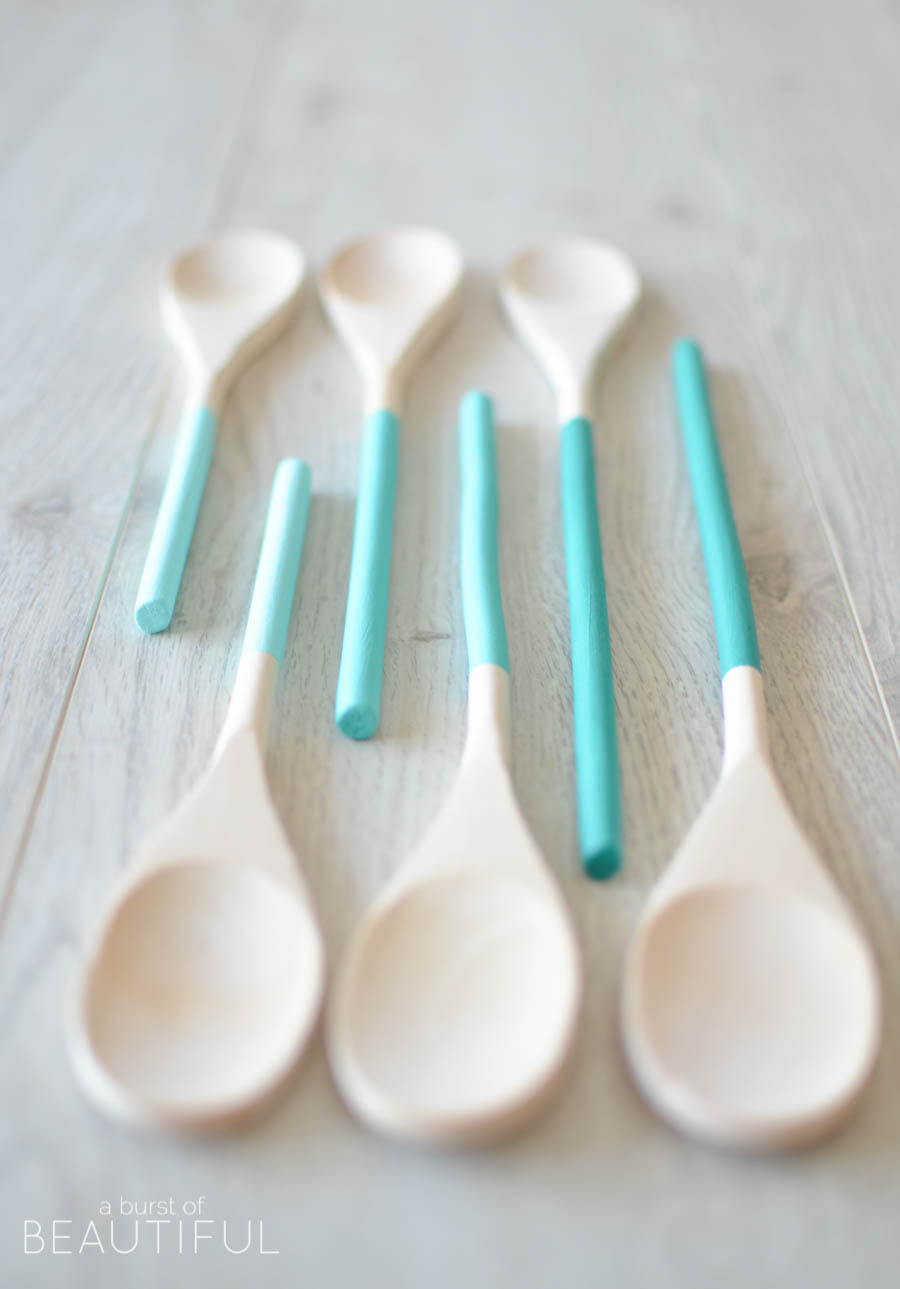 These wooden spoons are easy to come by, if you don't already have a few in your kitchen, you can buy them at your local thrift, dollar or home goods store for just a few dollars.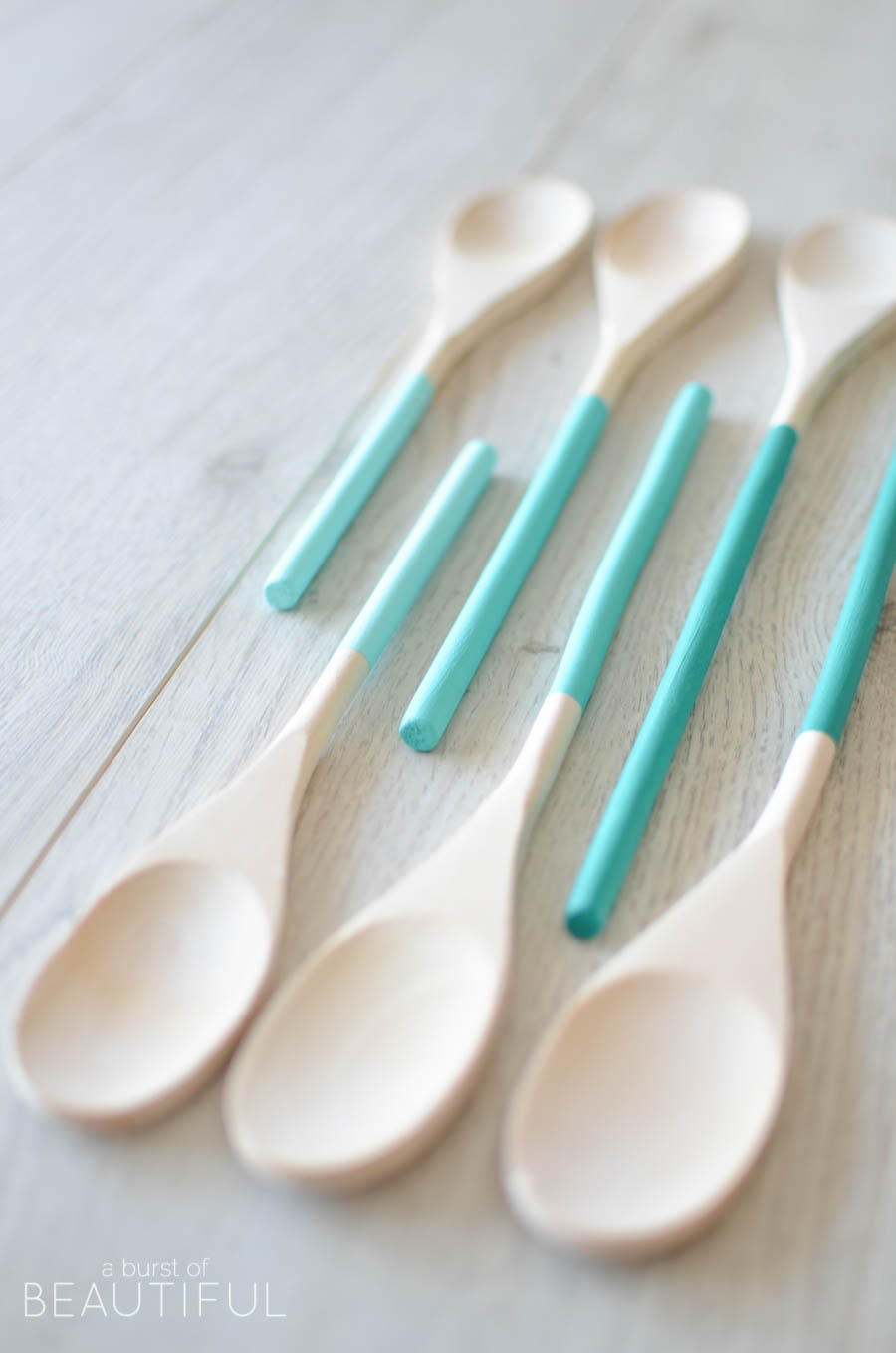 I had a hard time deciding what color I wanted to paint these spoons and eventually decided on a pretty ombre effect. Of course, I chose blue, as that is my favorite color. But I think these would also look so pretty in a set of varying colors – pink, violet, yellow, blue and green, in either vibrant hues or sweet pastels.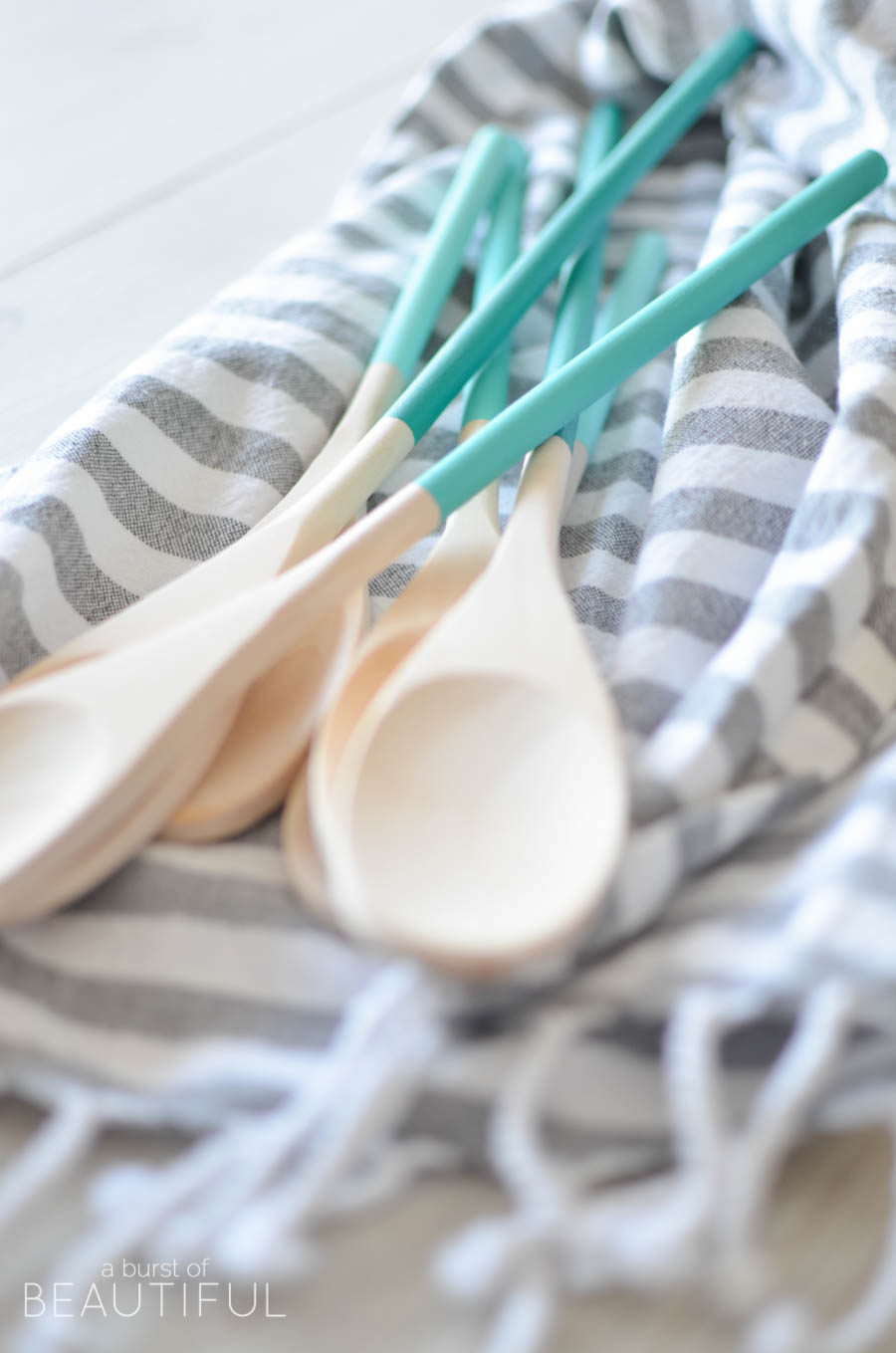 It's a simple project that doesn't involve a lot of supplies, time or skill, but you create these beautiful kitchen utensils. They make a beautiful and thoughtful gift for Mother's Day or as a simple hostess thank you.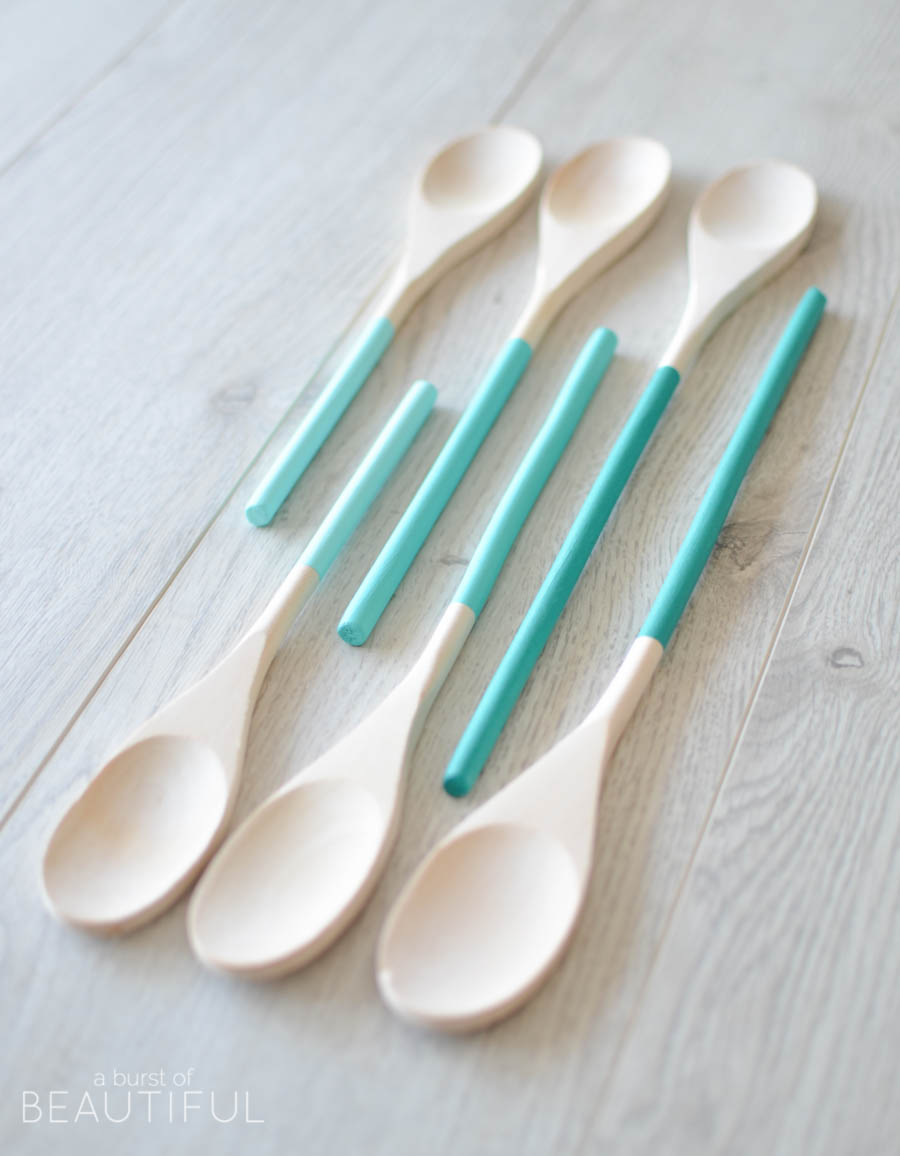 Painted Ombre Wood Spoons
Supplies
Wood spoons
Acrylic craft paint (I like Martha Stewart Acrylic Craft Paint)
Sealant
Small paint brush
Painter's Tape
Instructions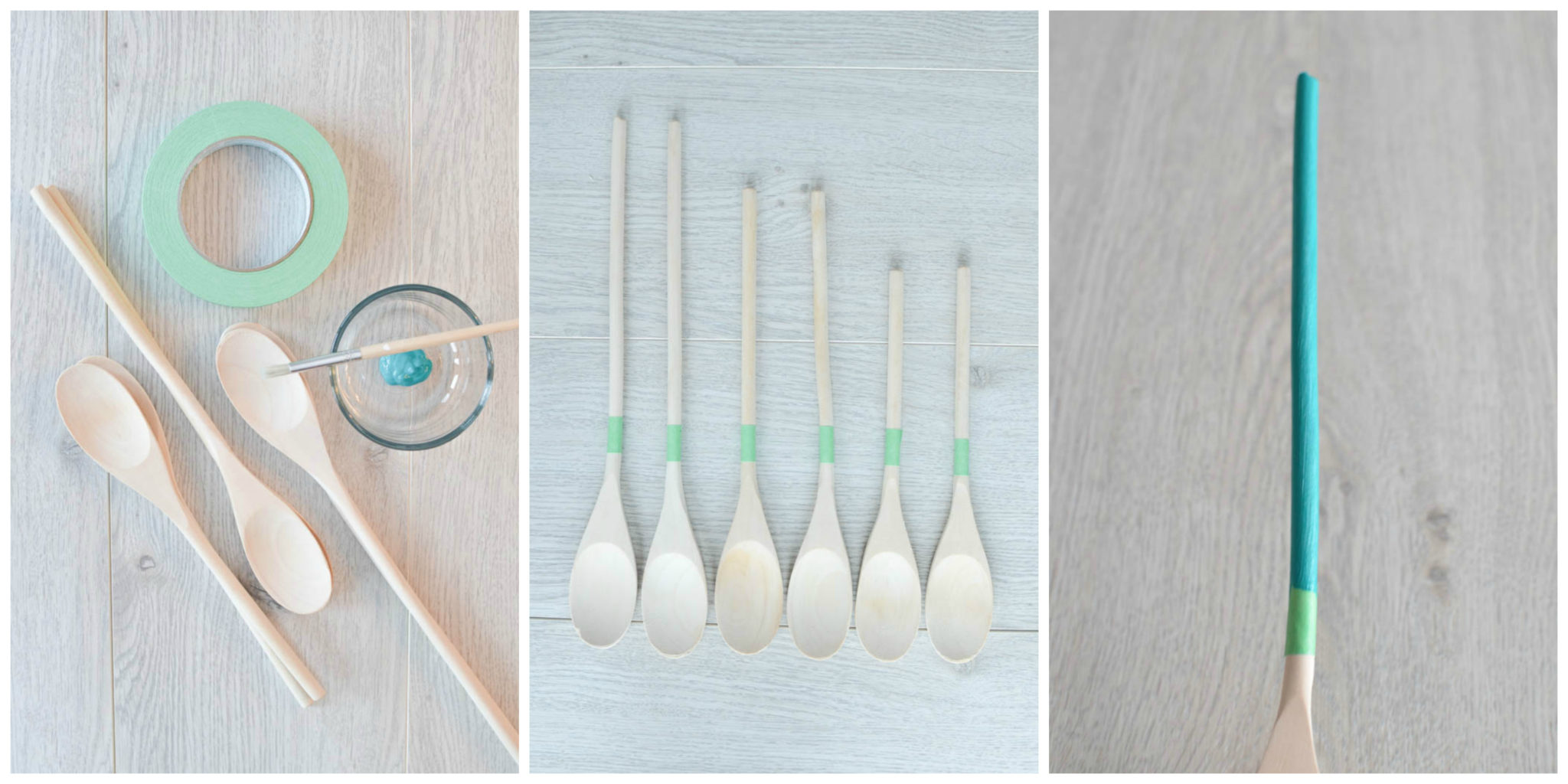 Using Painter's Tape, tape off the handle of each spoon.
Apply a thin layer of paint to the handle of each spoon. In order to create the ombre effect, I started with the darkest color first and mixed in a bit of white paint to create a lighter variation each time.
Allow paint to dry and apply a thin layer of sealant.
Once paint and sealant are dry remove tape.
Please make sure the paint and sealant you use are food safe/non-toxic, however, it is still not advised to allow the painted handle to come into contact with food. Martha Stewart paint is permanent once it has cured for 21 days.
You can see the rest of our Trash to Treasure projects here.
And I just know you'll love what my friends have created this month.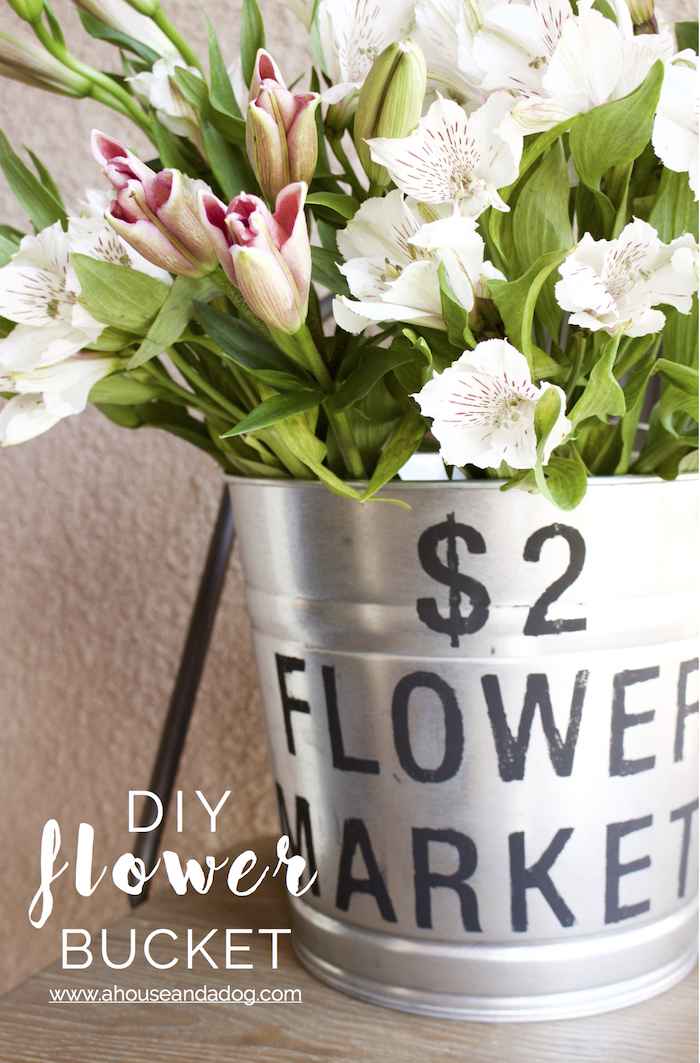 DIY Flower Bucket by A House and a Dog