Lately, I've been spending some time refreshing our home for spring. I always feel completely reinvigorated as the snow begins to melt and we start to see a few subtle (and hopeful) signs that spring is on its way. It's during this time that I feel inspired to make a few changes around our home as well.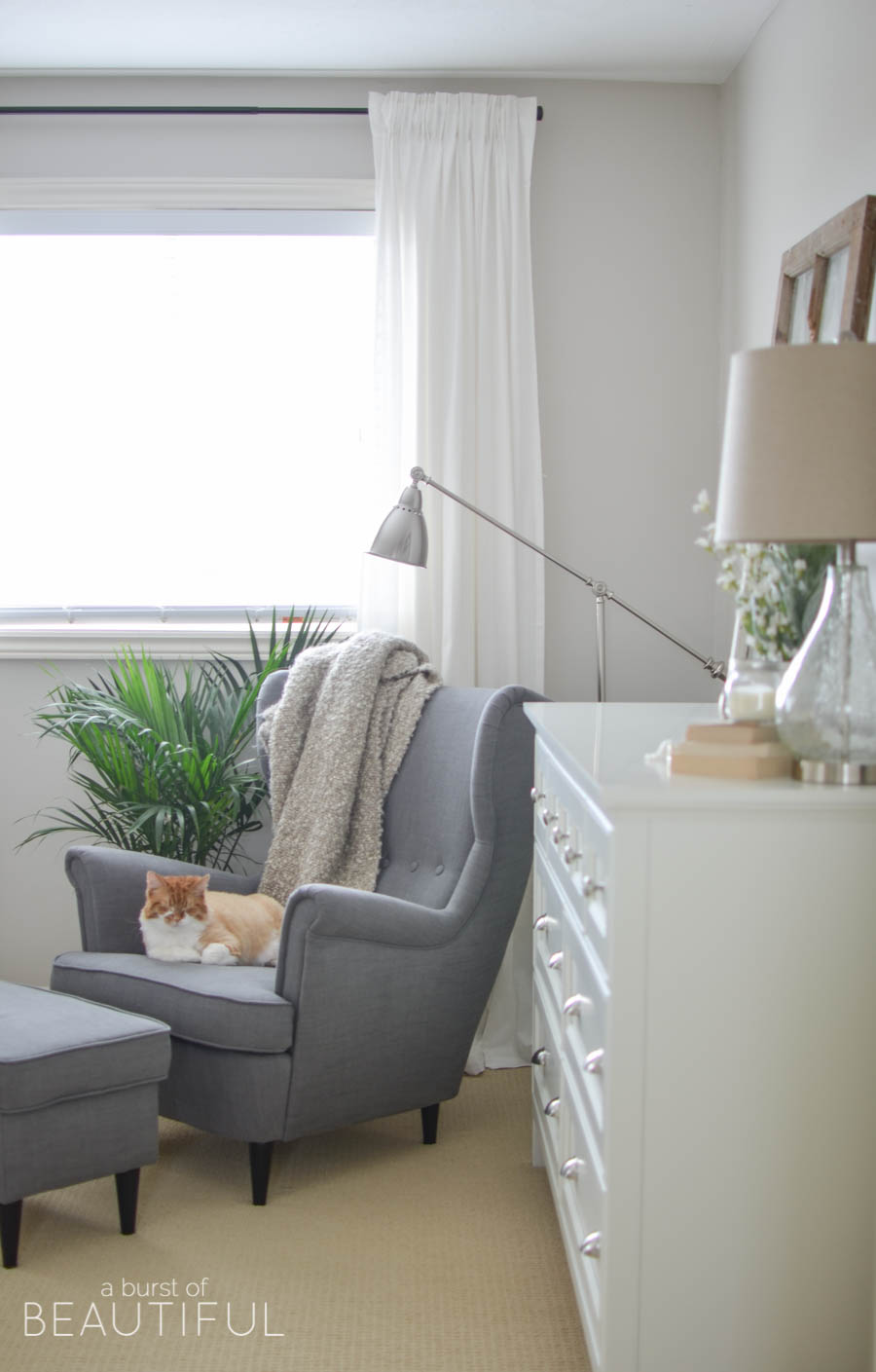 Tomorrow, along with a wonderful group of my blogging friends, I will be sharing our spring home tour. You'll have the chance to see how I've infused a few subtle spring touches to our kitchen, dining room and living room. But today I am giving you a little sneak peek into our home with a look at our bedroom.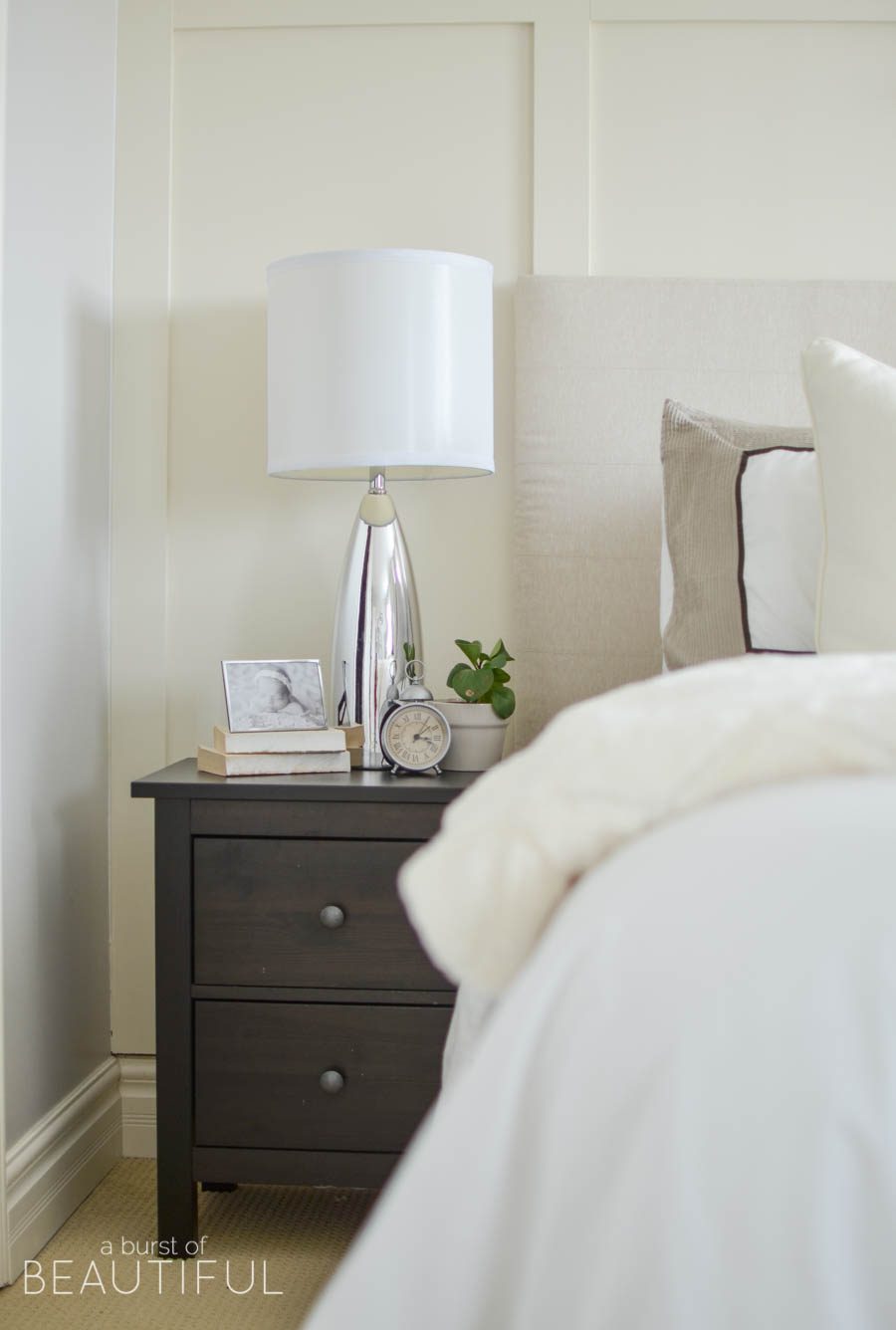 Last year we made the decision to stop neglecting our bedroom and create a space we truly love (you can read all about the transformation here). It is now our sanctuary. It is truly tranquil and relaxing, and we love that it is a quiet place to unwind after a hectic day.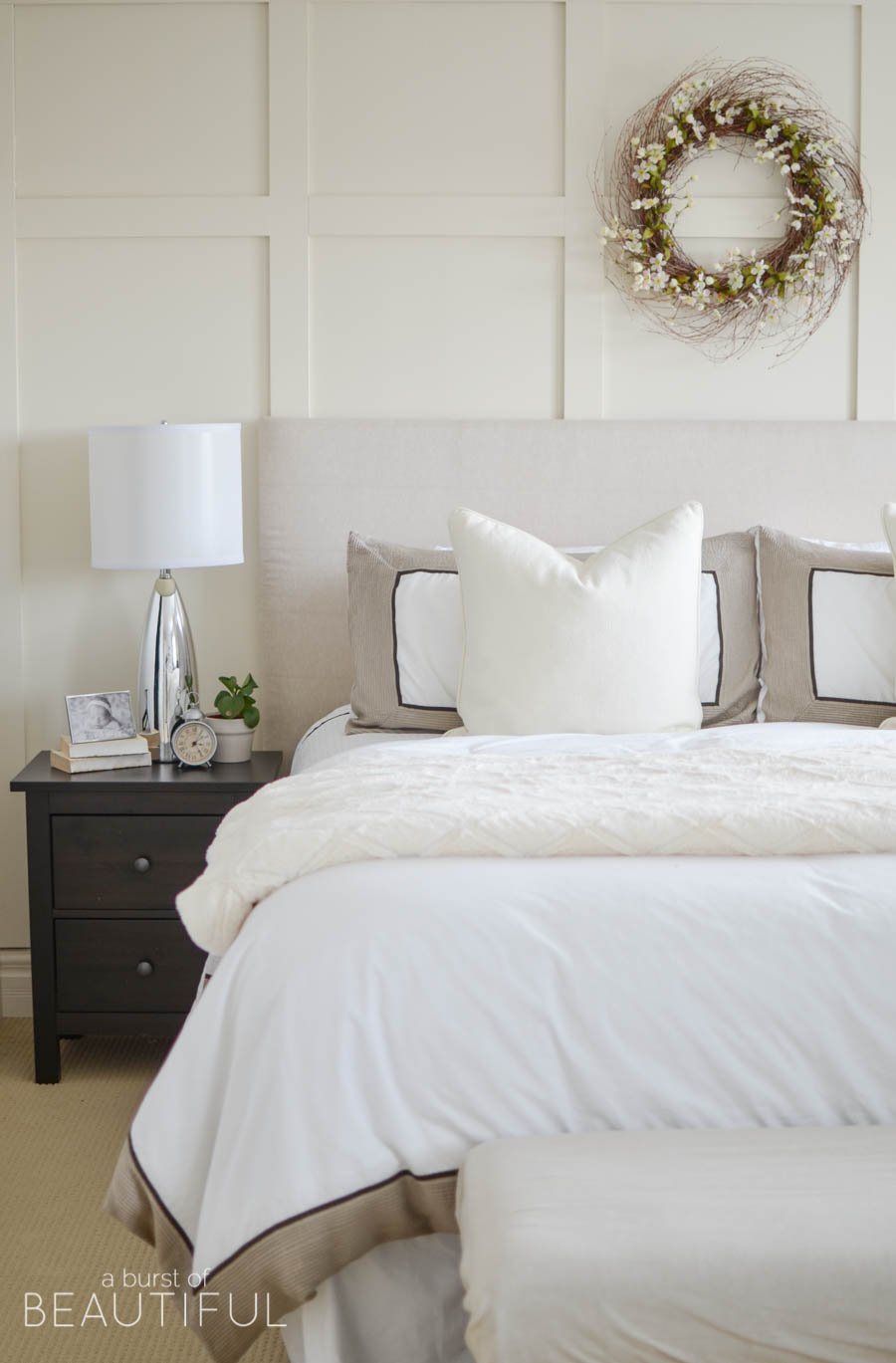 I made just a few changes in our bedroom to welcome the coming spring. I hung this beautiful cherry blossom wreath above our bed, I think it adds such a pretty and feminine touch. It was a simple DIY project with a grapevine wreath and a floral garland from our local craft store.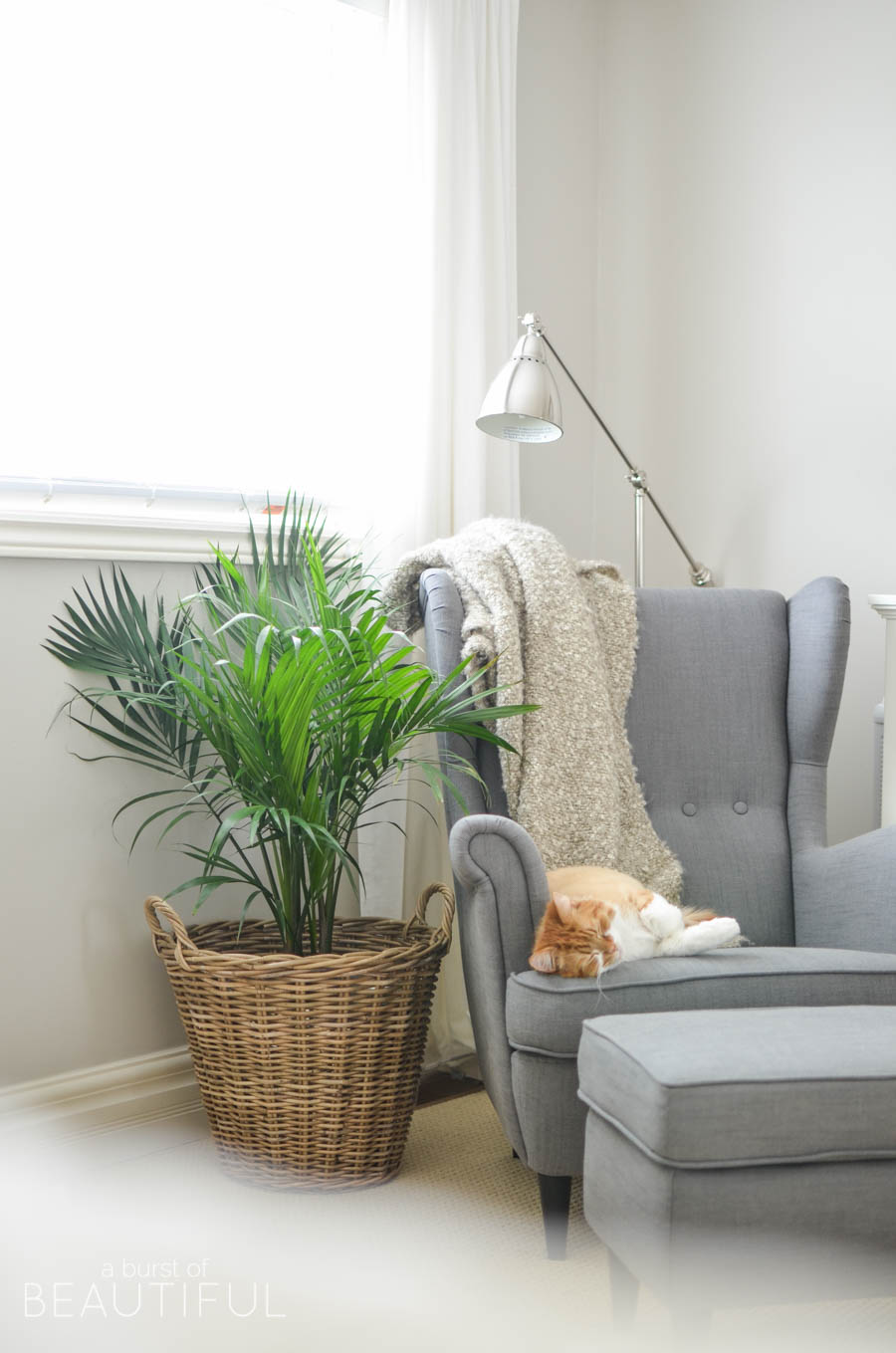 Although it is officially spring, once the sun disappears at the end of the day the temperatures are still chilly. Because it is so cold in the evenings I decided to keep our faux fur throw at the foot of our bed for a little while longer.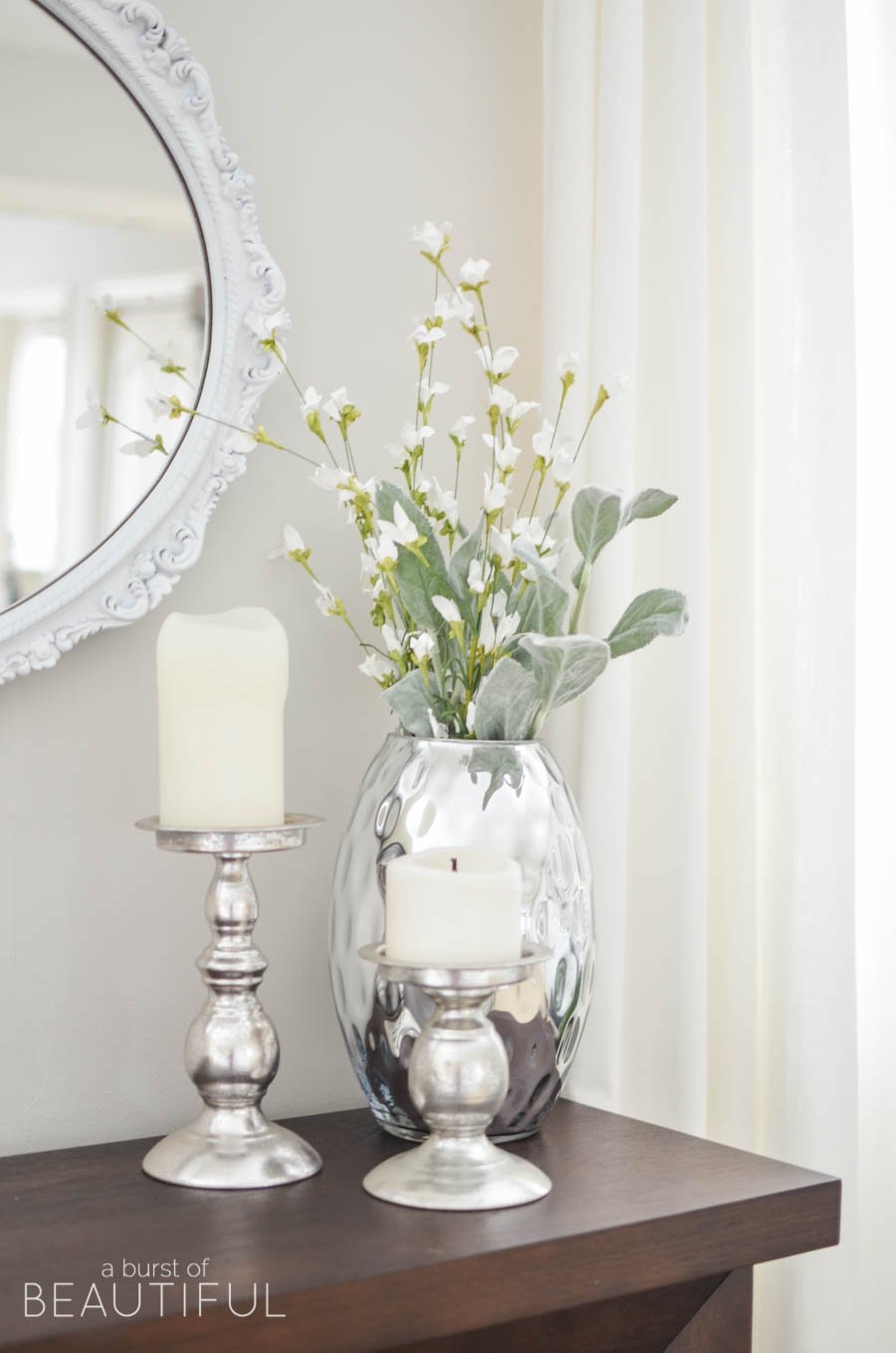 As always, I like to keep everything as light and bright as I can (if you'd like, you can read all about my tips for decorating with neutrals here). I added these beautiful silver candlesticks and candles to our mantle, along with a vase of faux spring flowers.
There is nothing I love more than a simple arrangement of fresh flowers, but that's not always possible so I sometimes opt for faux flowers or greenery, especially in places like our bedroom that are typically only seen by us. It is an easy and inexpensive way to add a little pop of color to your room.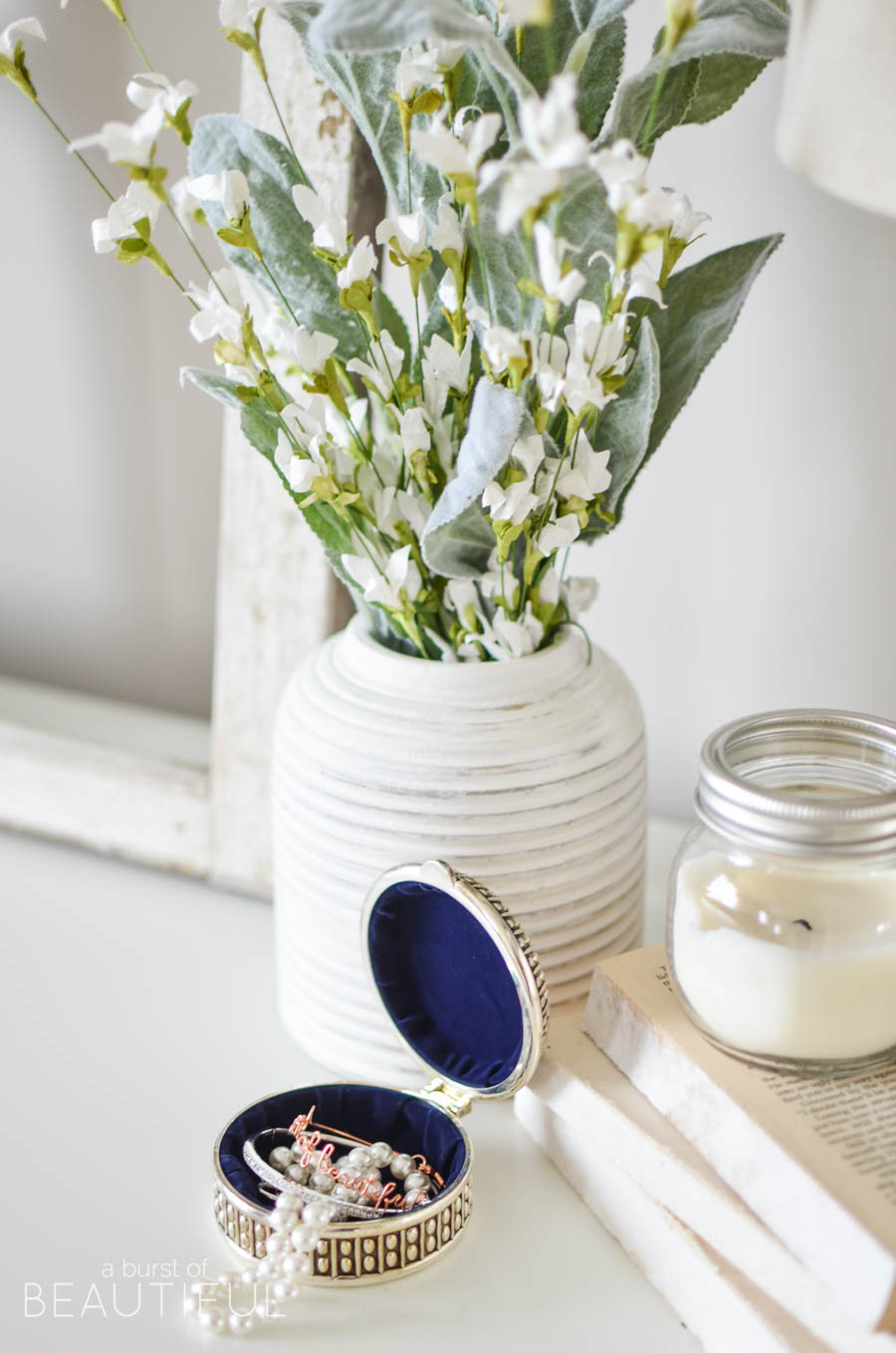 I left our beautiful vintage window frames on our dresser, I love the uniqueness of them. I added a stack of vintage books, more faux flowers and a pretty vintage-inspired jewelry box for a little bit of character.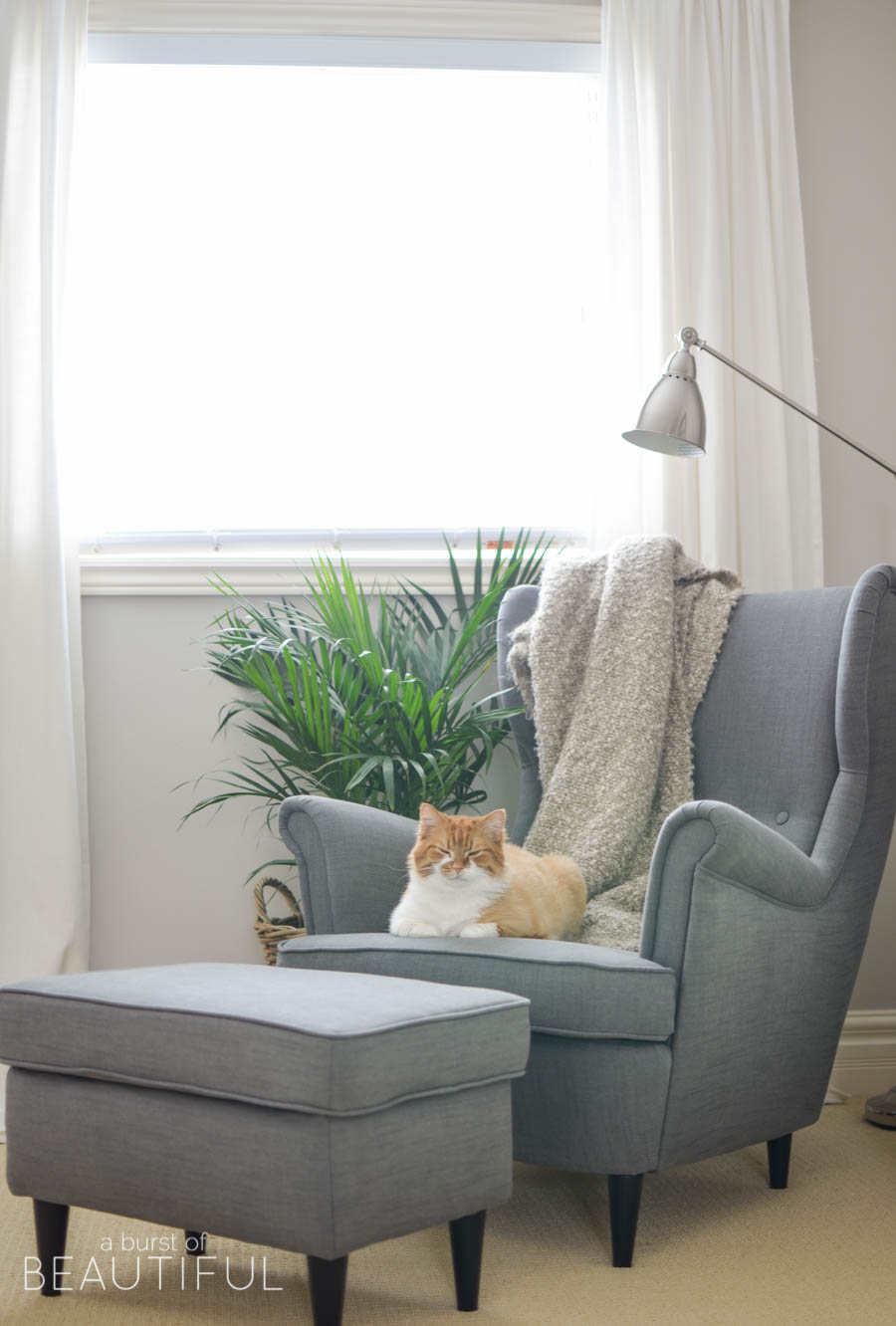 I think our favorite little chair-warmer approves, I'd love to hear what you think of our spring bedroom refresh.
Alicia xo