These meatballs are incredibly flavorful and are very juicy and tender. When I set out to develop this recipe I was a little hesitant because this was the first time I had cooked meatballs in a slow cooker. In the past, I had always baked or pan-fried meatballs, but I find that a slow cooker can help develop the flavors in any dish because of the amount of time they spend cooking.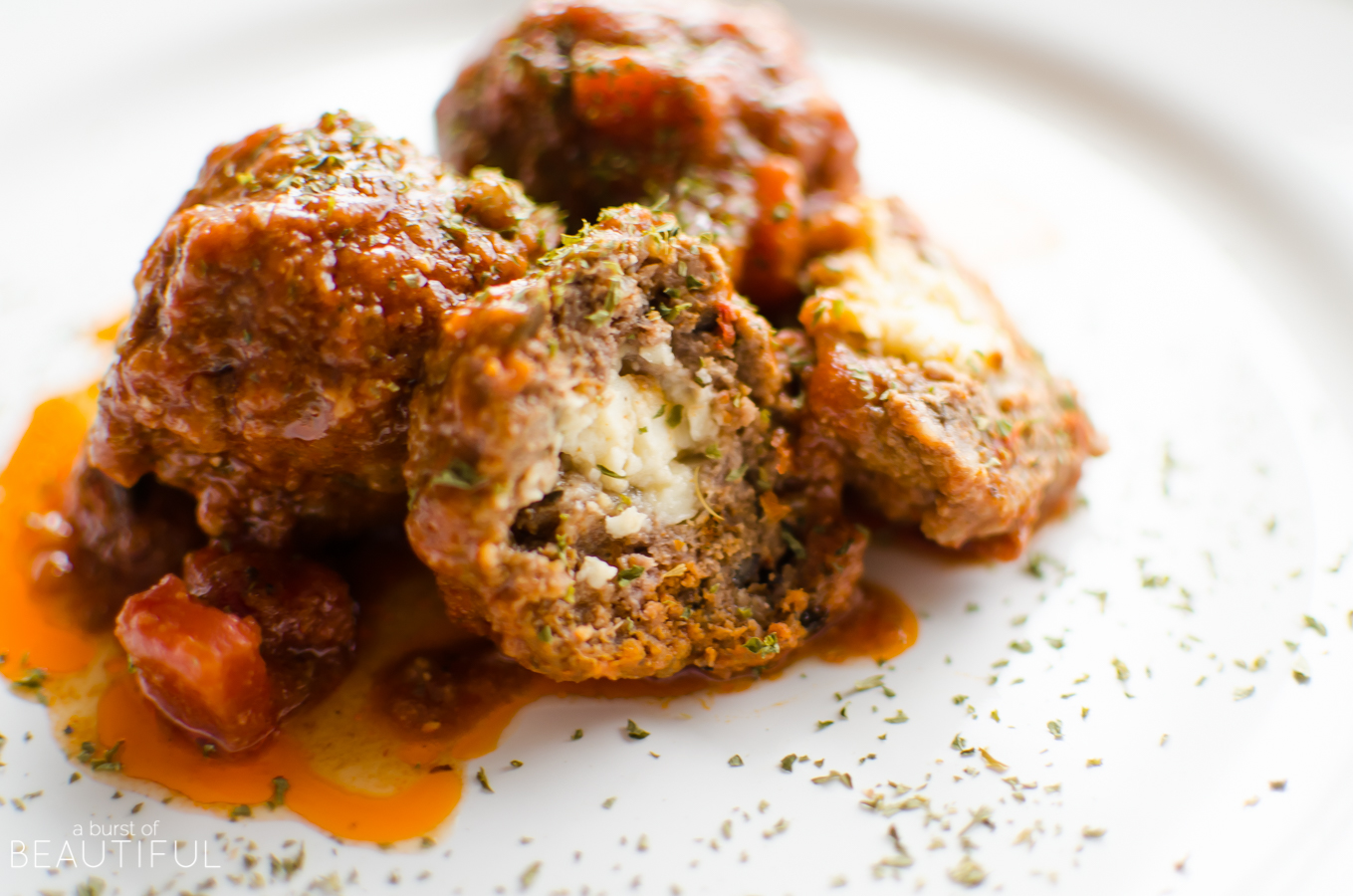 I've always considered meatballs an appetizer or as a part of a meal, but these meatballs are a meal on their own. Not only did I stuff these with feta cheese, but I also added chopped sundried tomatoes and black olives to the mix to take the flavor to a whole new level. They are incredibly easy to make and are sure to please anyone's taste buds.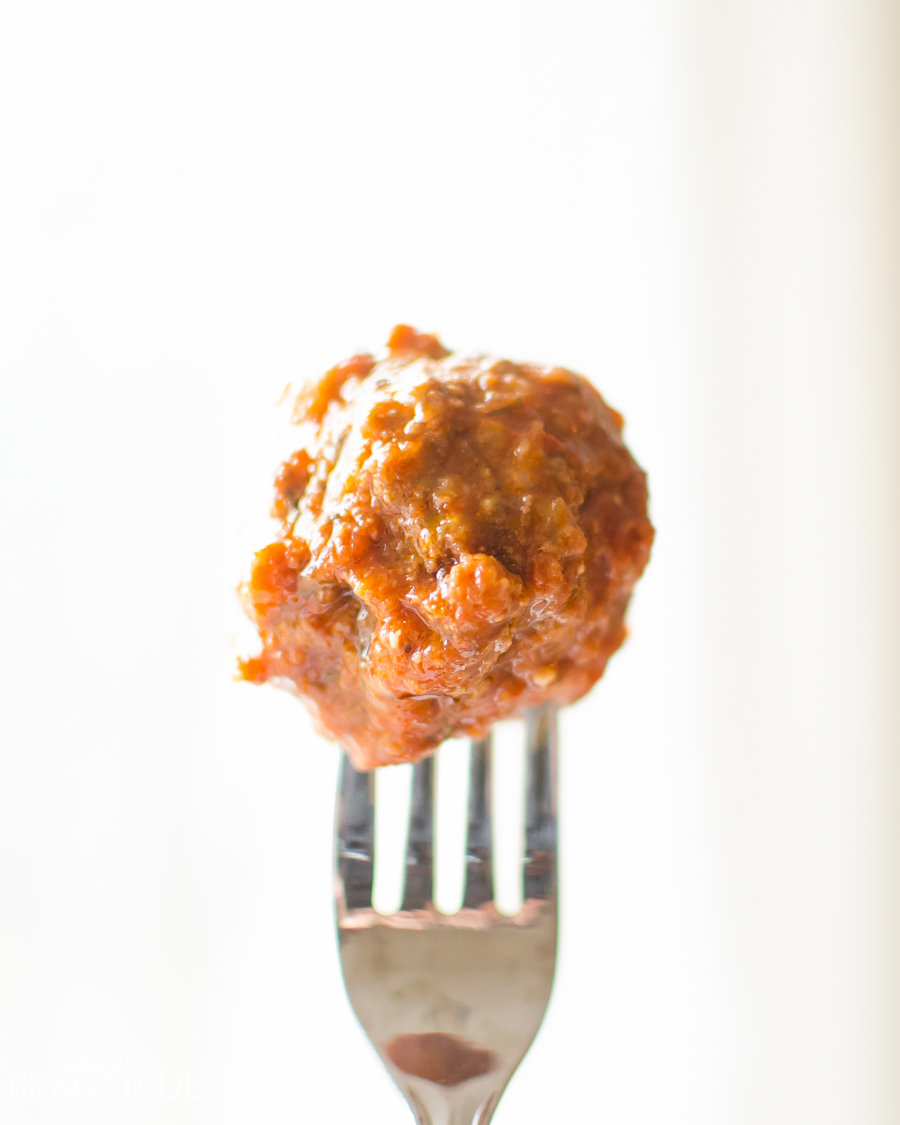 The sauce is very simple but has a big impact on the overall flavor. I used cinnamon as a part of the sauce because you will typically find that in Sicilian and Greek tomato sauces. It adds a unique taste and you can add more or less to your liking. If cinnamon and tomato sauce doesn't sound like a combination you would like, you can omit it from our recipe below.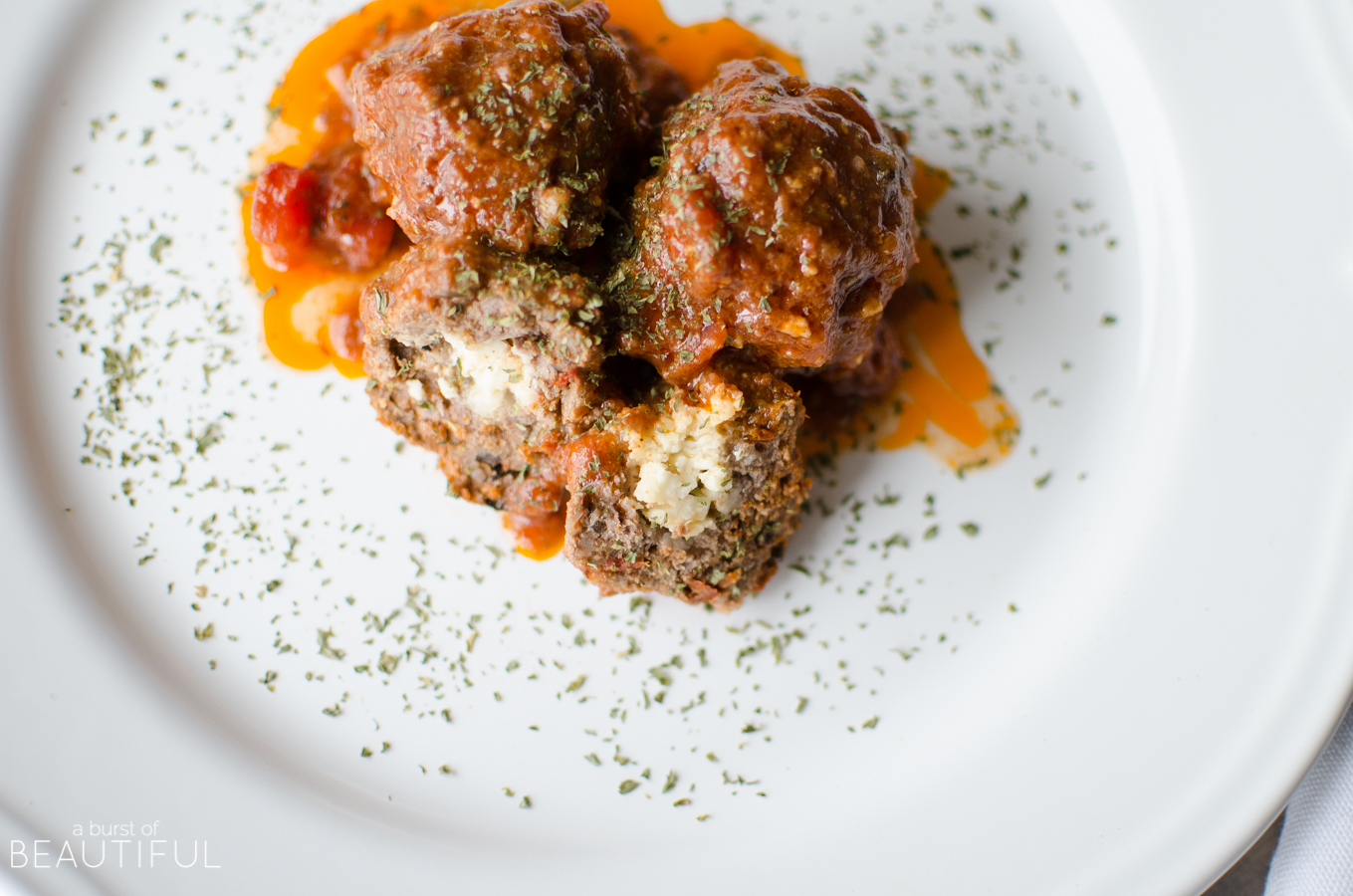 I used dry garlic powder and minced dried onion instead of fresh so that they would soak up the flavors as the meatballs cooked. Be sure to use lean ground beef because it's more difficult to drain any excess fat out of the slow cooker. The paprika, oregano, and mint create a flavor combination that is sweet and savory.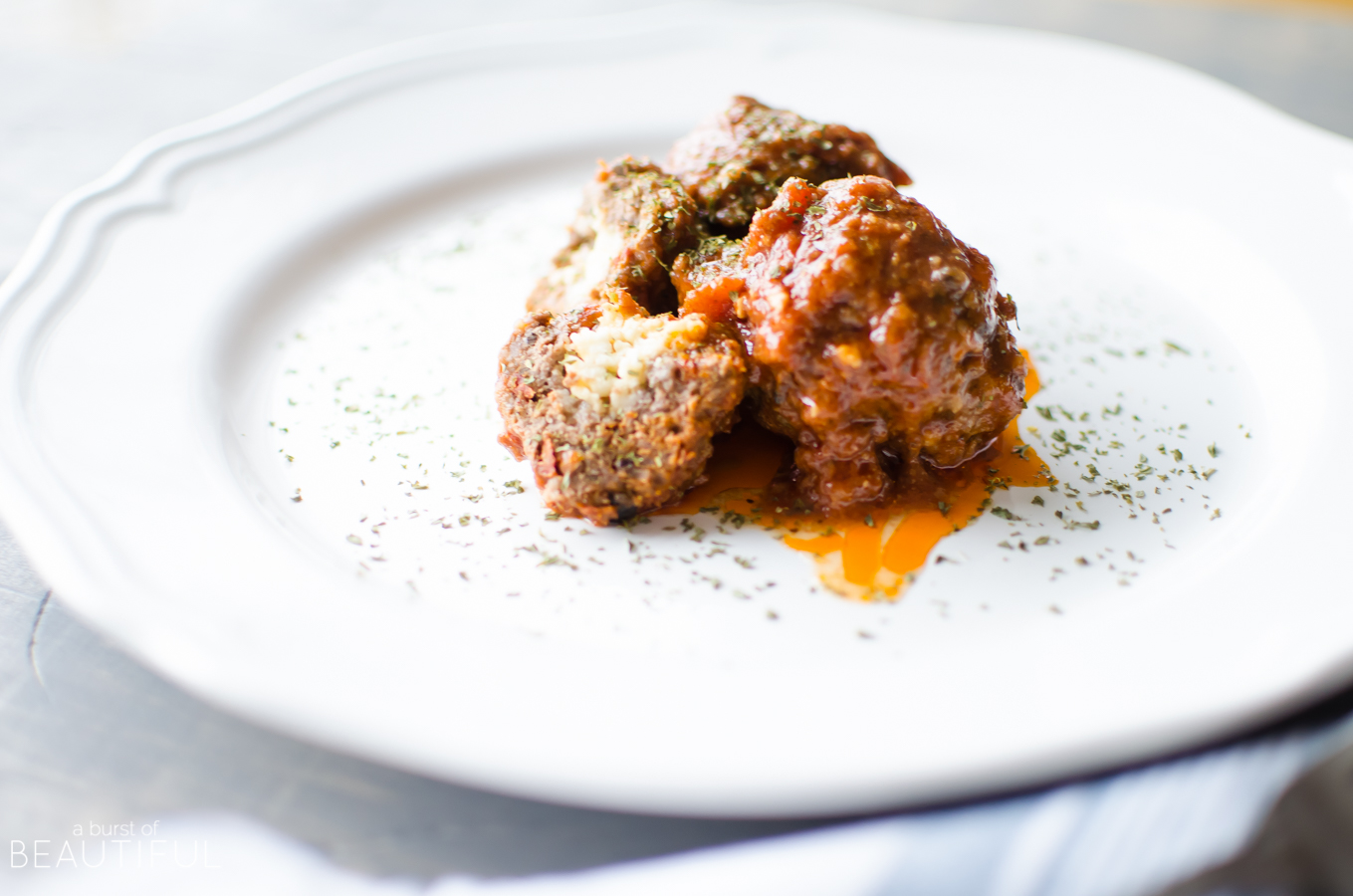 I stuffed these meatballs with feta cheese, but you can choose any cheese you prefer. I would stay away from cheddar and mozzarella and go for more authentic Mediterranean cheeses that are semi-hard.
Give our recipe a try and let us know what you think, but be sure to invite a few people over because this recipe makes about 30 good-sized meatballs!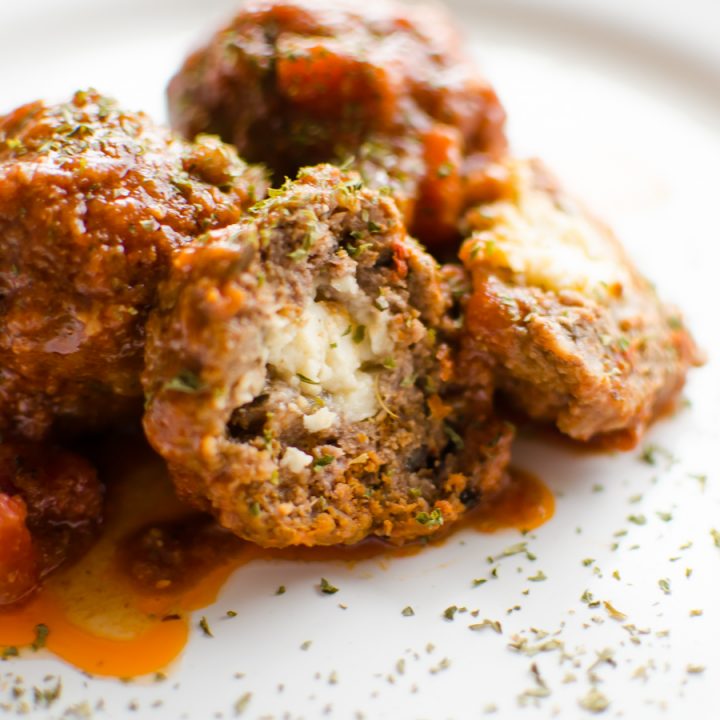 Slow Cooker Stuffed Mediterranean Meatballs
Total Time:
2 hours
20 minutes
Ingredients
Meatballs
2lbs (1kg) ground beef, lean
1 cup bread crumbs, dried
1/3 cup sundried tomatoes, chopped
1/3 cup black olives, chopped
1 tbsp garlic powder
1/4 cup minced dried onion
1 egg
2 tbsp dried oregano
2 tbsp dried mint
1 tbsp paprika
1 tbsp salt
1 tsp pepper
1/4lb feta cheese, cut into 1/2" cubes (or cheese of your choice)
Sauce
36 oz tomato sauce
1/2 tsp cinnamon, ground
1/4 cup dry red wine
Instructions
Cut your feta cheese into 1/2" cubes and set aside.
In a medium bowl, mix together the ingredients for the sauce and set aside.
In a large bowl, add all of the meatball ingredients. Combine well using your hands.
Shape into balls using the palms of your hands. You should end up with a ball approximately 1.5-2" in diameter.
Using your thumb, press into the center of the meatball to create a hole. Insert a cube of feta and form the meatball around it.
Once you have made all of your meatballs, start with a layer of sauce on the bottom and then layer your meatballs with sauce in between.
Cook on high for 2 hours or low for 4-6 hours.
Nutrition Information:
Yield:

6
Serving Size:

1
Amount Per Serving:
Calories:

224
Total Fat:

10g
Saturated Fat:

5g
Trans Fat:

0g
Unsaturated Fat:

4g
Cholesterol:

65mg
Sodium:

1559mg
Carbohydrates:

21g
Fiber:

3g
Sugar:

4g
Protein:

13g
Nick