Chicken pot pie has always been a favorite dish of mine. It's a classic comfort food that can warm the soul. Most people think of the Pot Pie as a southern dish, or English dish, when in fact its origins trace back to Europe.
According to answers.com, the Chicken pot pie gets its ancestry from the Greeks and Romans. The Greeks cooked meats in open pastry shells called 'artrocreas', however, its was the Romans who added to top crust making the first pot pies. There's your interesting fact for the day!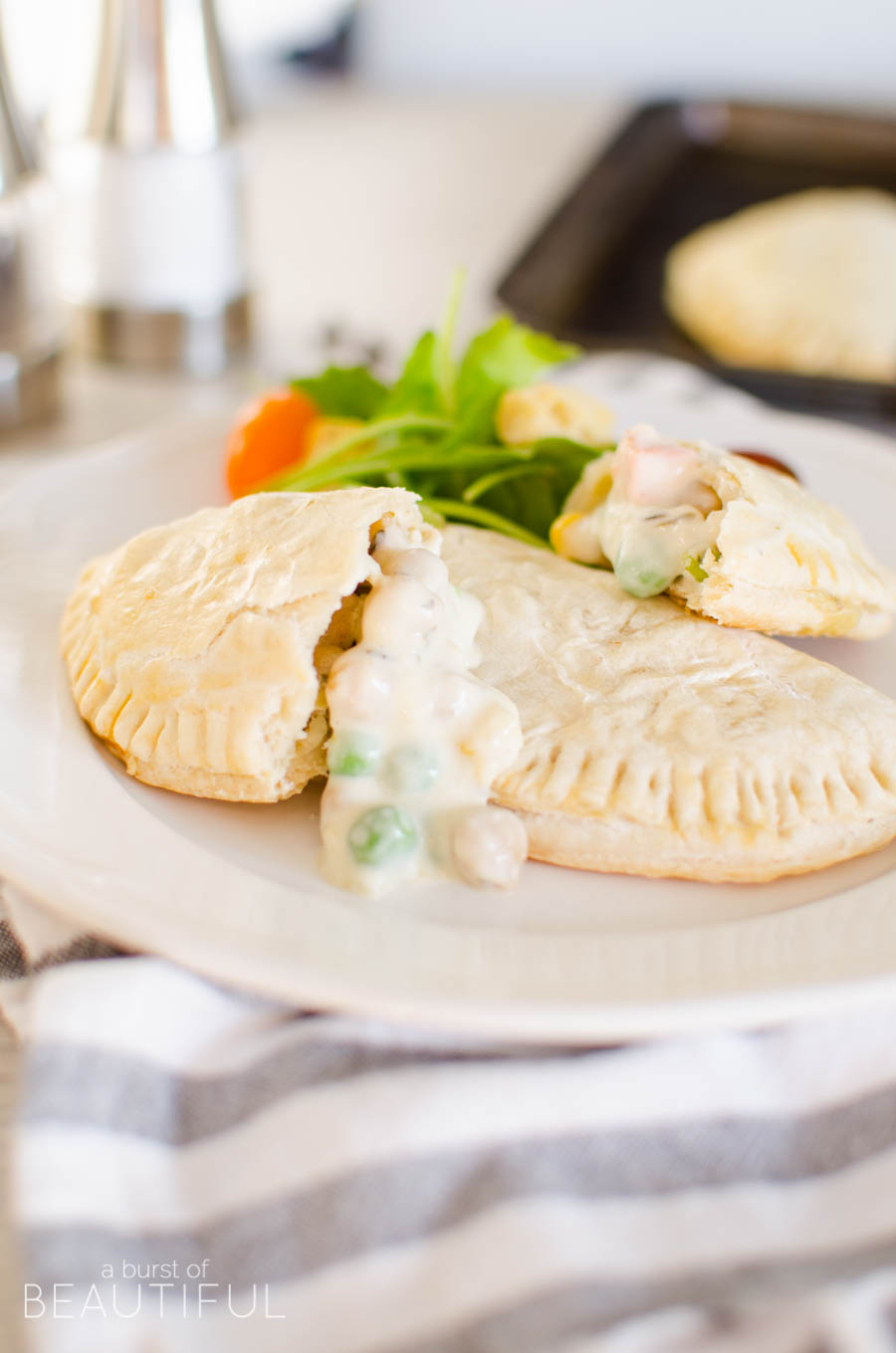 We don't eat a lot of meat in our household, so we are always looking to incorporate meat alternatives for meals that we love. I was going to make a mix of vegetable and chicken pot pies by omitting the chicken from some of the pies. But then I got thinking, what could I replace the chicken with that would be equally satisfying? Chickpeas! They have a meaty texture to them that will compliment the dish. I decided to forgo the chicken altogether and just make all of them with chickpeas.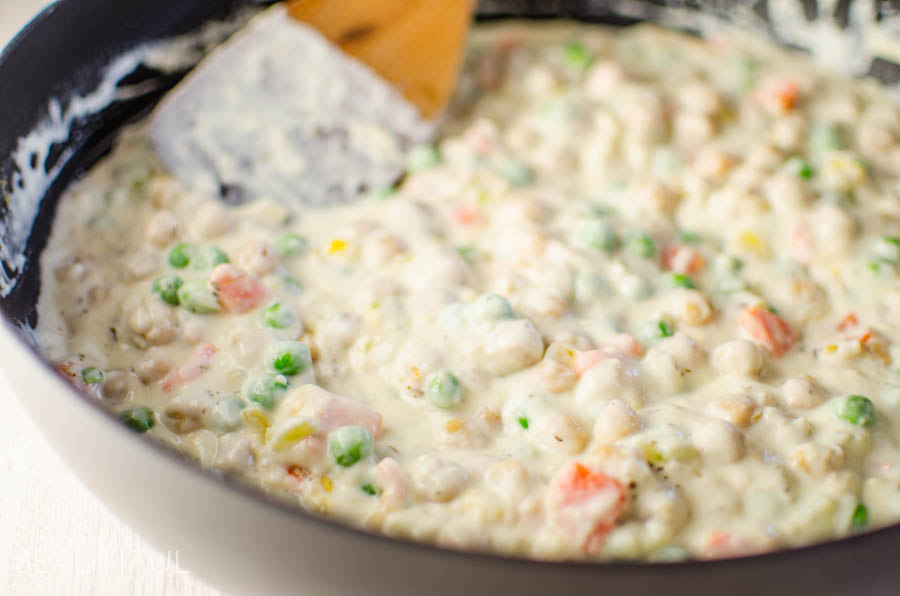 The list of ingredients makes the recipe look like it could be complicated, but it really isn't. In fact, it is very straight forward. You could make your own pie crusts if you'd like, but we opted to save some time since it was a weeknight dish and use pre-made crusts that you can find in the grocery store.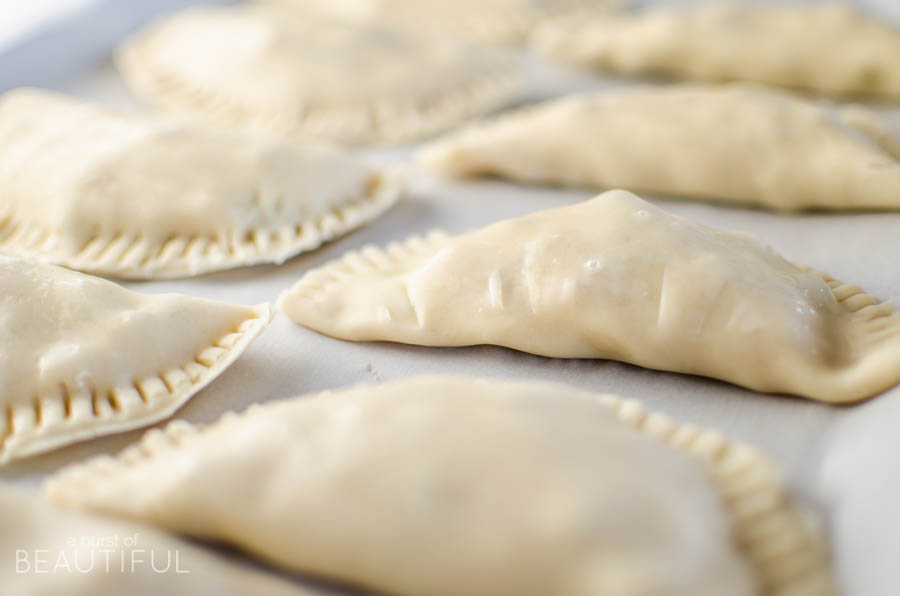 The other alternative is to use puff pastry which can be found in the frozen foods section of your grocery store.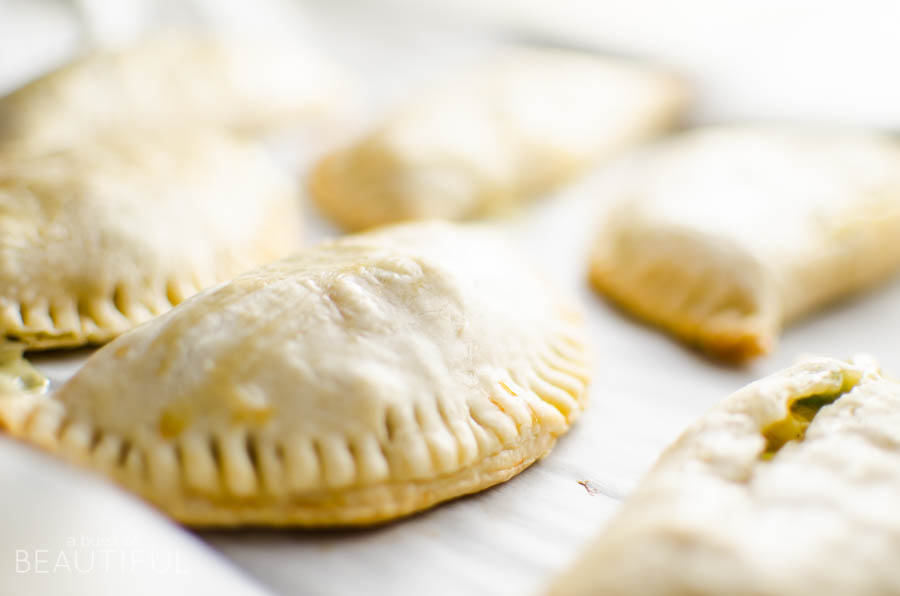 These would also make great make-ahead meals. You can make the pies and freeze them before cooking for a quick meal during the week. They'll hold for about three months in the freezer, just be sure to fully thaw them overnight before cooking.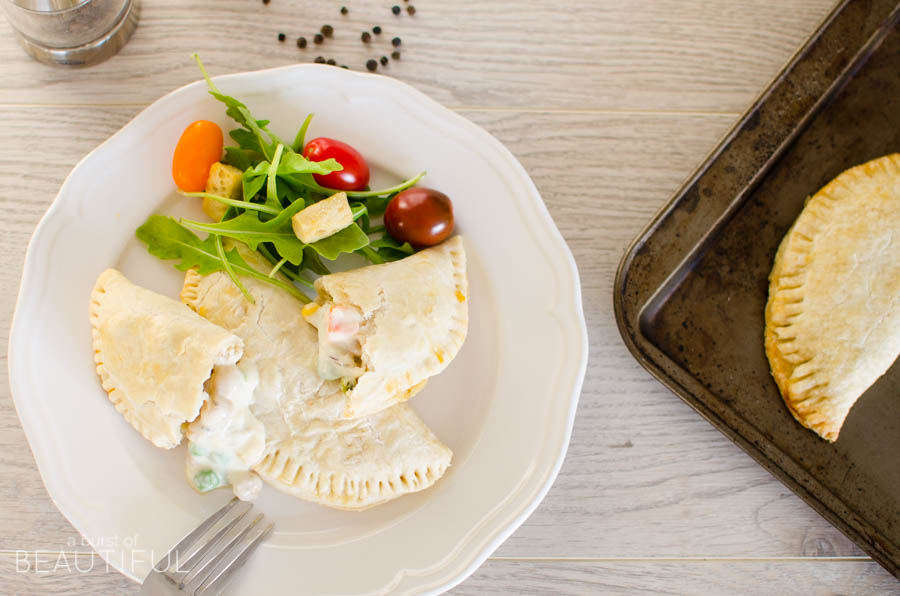 Give our recipe a try and let us know what you think!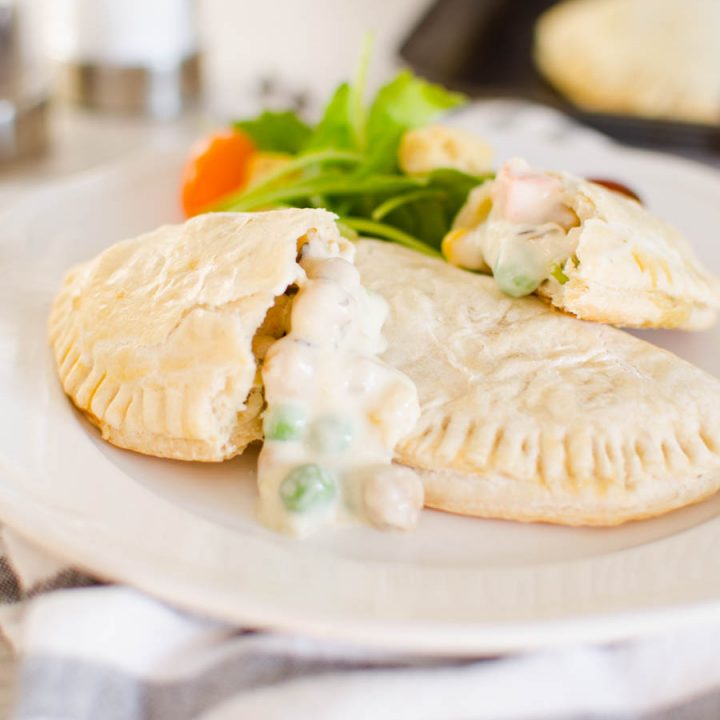 Vegetable Chickpea Pot Pie
Ingredients
1/3 cup butter
1 small yellow onion, chopped
2 stalks celery, chopped
1 carrot, peeled and chopped
1/3 cup all-purpose flour
3/4 cup vegetable broth (or chicken broth for extra flavor)
1/2 cup milk
1/2 cup heavy cream (35%)
2 heaping tbsp herb and garlic cream cheese
1 tsp salt
1/2 tsp ground pepper
1/2 tsp garlic powder
1/2 tsp dried thyme
1 can chickpeas, drained and rinsed
1/2 cup frozen peas
1/2 cup frozen corn
Instructions
Preheat the oven to 400°F.
Melt the butter over medium heat in a large skillet. Add the onions, carrots, and celery and cook until the onions are translucent, and carrots and celery have softened.
Add flour and cook for one minute while stirring constantly.
Add vegetable (or chicken) broth, milk and heavy cream slowly while stirring constantly.
Stir in garlic cream cheese and cook until it begins to bubble and thicken. Stir in salt, pepper, thyme, garlic powder, peas, corn, and chickpeas. Continue to cook until they are thoroughly heated.
Remove from heat and set aside.
Unroll the pie crusts on a smooth surface.
Using a rolling pin, roll the crusts a bit thinner. Using a 5-6" diameter bowl, cut 4 circles out of each crust. You'll likely get three and then have to knead the scraps together and roll it out for the 4th circle.
Place the crusts on a parchment-lined baking sheet. Place as much filling as you can into each crust so that you can still fold it over and seal it cleanly.
Whisk together egg white and milk in a small bowl and then using a pastry brush on the edges so that the pies will seal properly. Use a fork to crimp the edges.
Brush the egg wash onto the tops of each of the pies.
Bake for 15-16 minutes or until golden brown.
Nutrition Information:
Yield:

8
Serving Size:

1
Amount Per Serving:
Calories:

245
Total Fat:

16g
Saturated Fat:

9g
Trans Fat:

0g
Unsaturated Fat:

5g
Cholesterol:

42mg
Sodium:

608mg
Carbohydrates:

21g
Fiber:

4g
Sugar:

4g
Protein:

6g