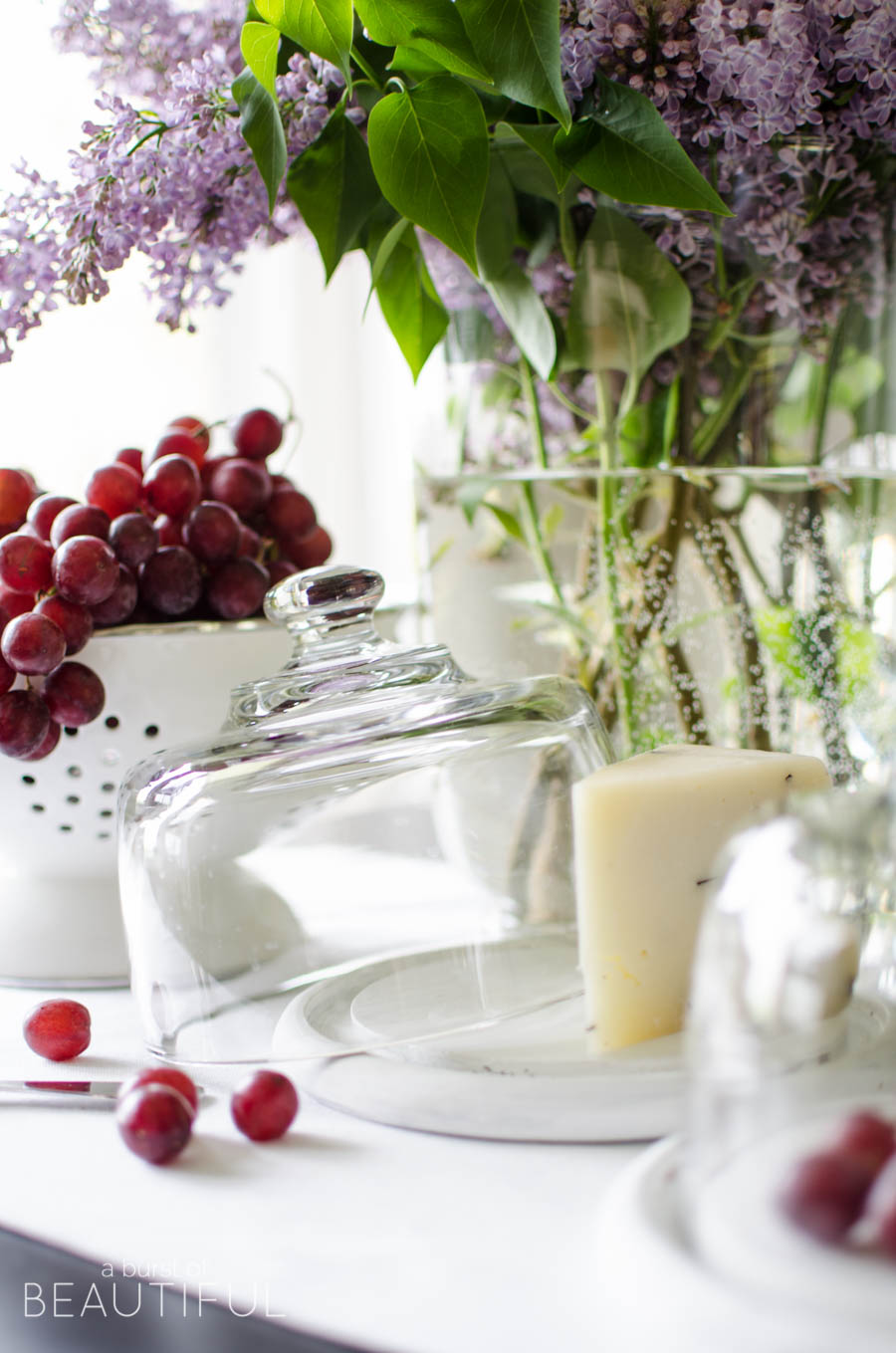 Picture this….it's a beautiful and warm summer day and you're strolling through an open air flea market with a refreshing iced coffee in hand. There is row upon row of vendor's selling one-of-a-kind vintage items – beautiful handmade quilts, well-loved heirloom furniture, white ironstone pitchers and sweet smelling bouquets of the prettiest flowers you've ever seen.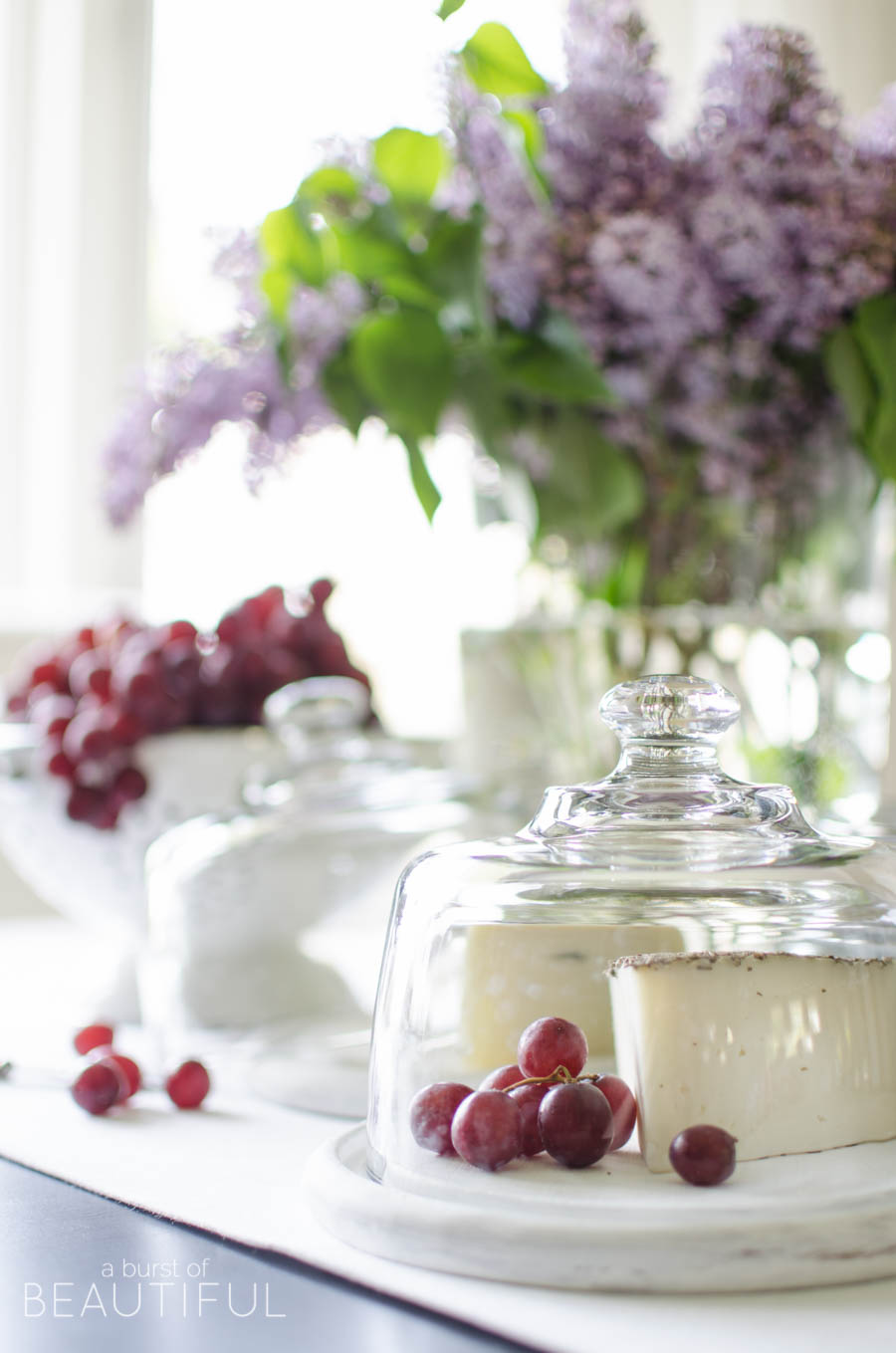 Sound perfect?
I think so too. In fact, it's probably up there with my all-time favorite pastimes.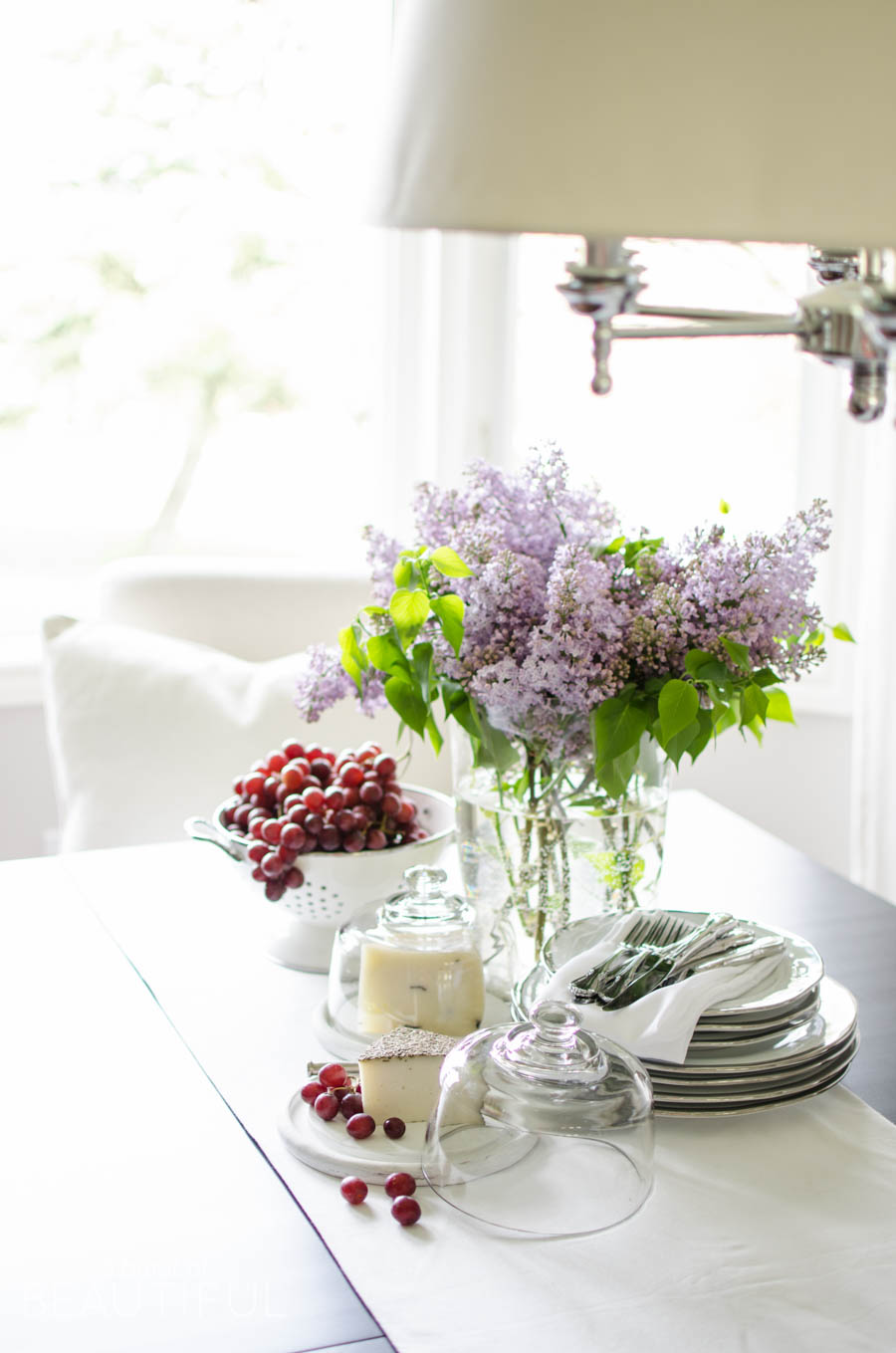 I love spending our days off scouring flea markets and yard sales for beautiful and unique items to decorate our home.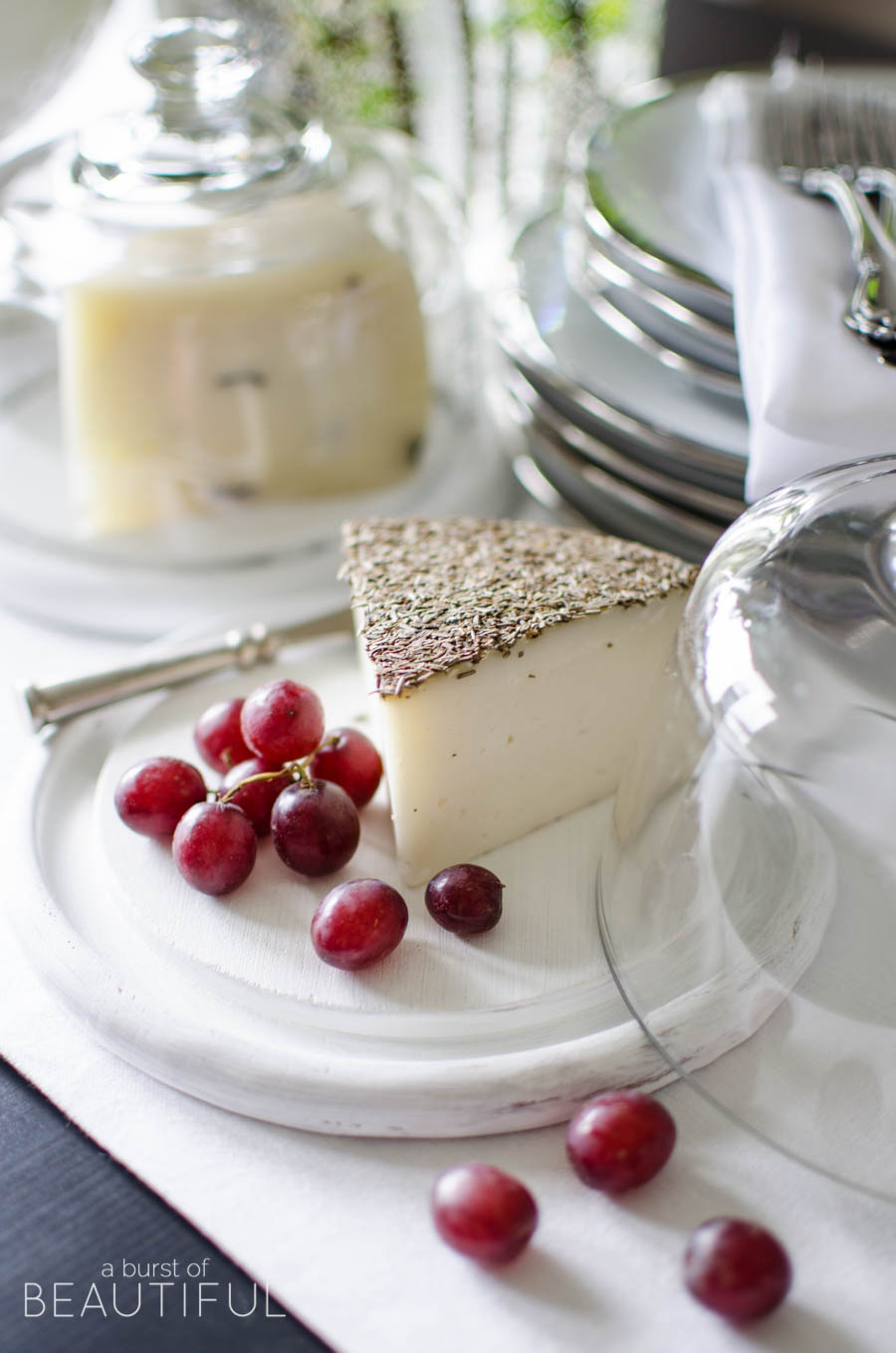 It's also one of my favorite budget-friendly decorating tips. I am always amazed at the beautiful items you can pick up for next to nothing if you know what you're looking for.
I found these covered cheese plates on two separate thrifting adventures. Aren't they cute?
They had seen better days, but I knew it was nothing a little paint couldn't fix.
I debated what to do with them. Initially I thought about painting them white (surprise, surprise!), but briefly considered painting them with black chalkboard paint. I thought it would be fun to jot the name of the cheese on the plate to let our guests know what they were trying. But in the end, my love of white won and they got a fresh coat of crisp white paint.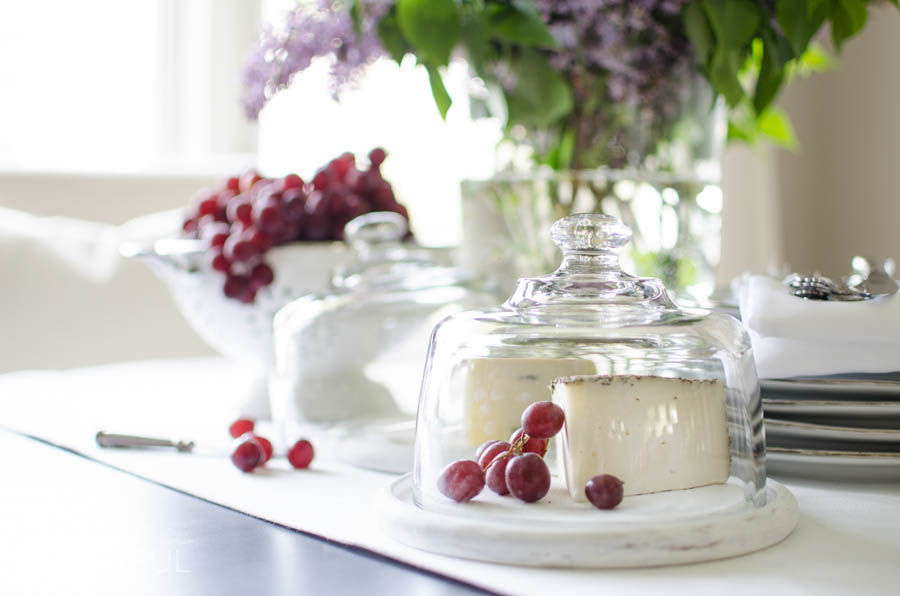 DIY Cheese Boards
Supplies
Thrift store covered cheese plates
White paint (I used this)
Paint brush
Instructions
Thoroughly clean and dry each cheese plate before painting (you can try out our all natural all purpose cleaner recipe here).
Paint a thin layer of paint onto the wooden cheese plate and let dry (I used a very thin layer as I wanted bits of the wood to show through to give it a worn look).
Let dry overnight.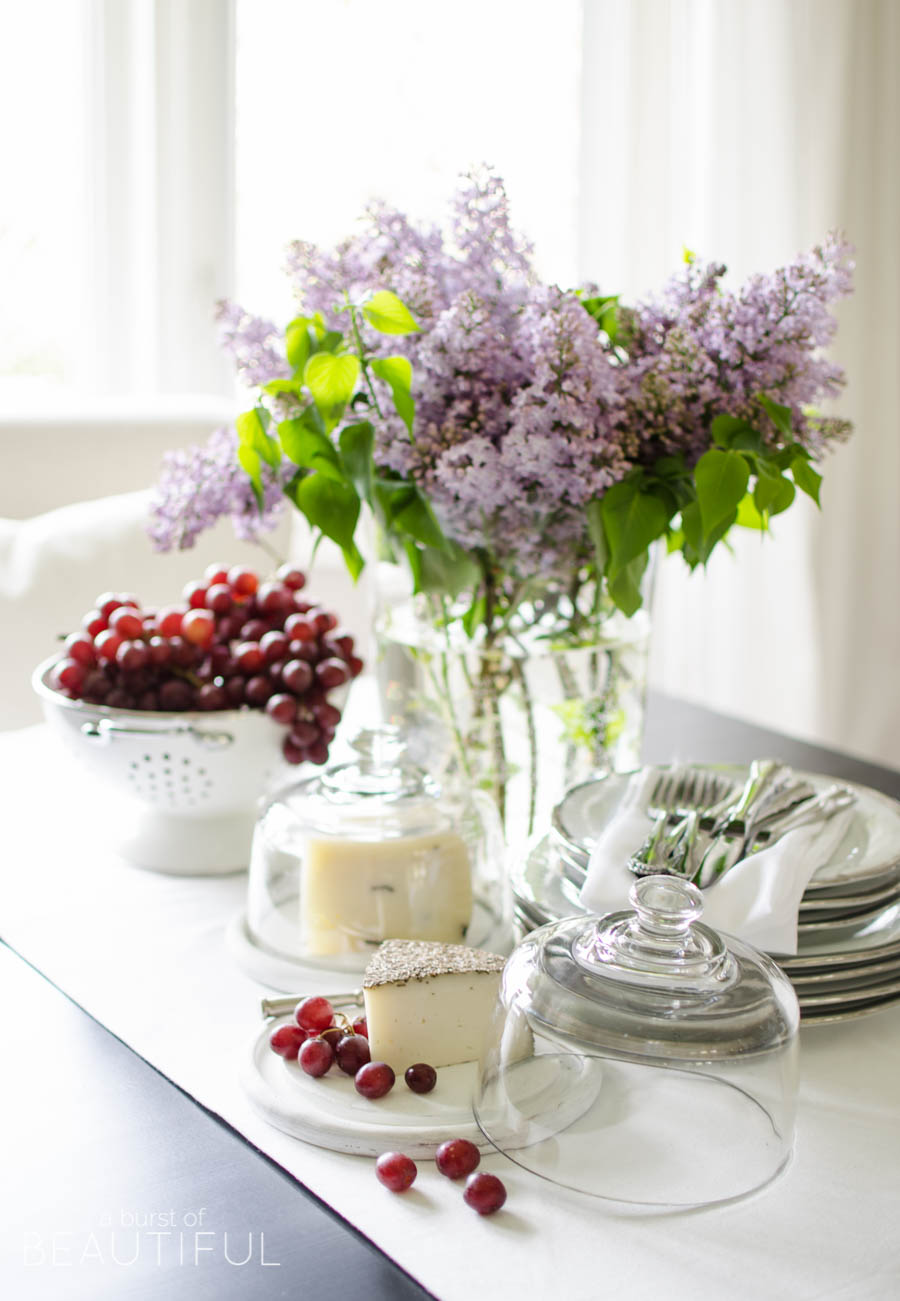 If you're planning on using the cheese plates other than for serving purposes you can seal them with a similar product as we used on this project.
Thanks for stopping by!
Alicia xo
SHOP THE POST
…or view our full source list and paint details here.

Please note this post may contain affiliate links, which allow us to make a small commission from your purchase, but your purchase price stays the same (see our full disclosure policy here). Thank you for helping support our blog!