We eat a lot of vegetables in our home, especially during the summer months when we grill them on the barbecue or incorporate them into salads. There's nothing better than the taste of fresh vegetables. However, we try to stay on the natural side of things and we know that most of what you buy in the grocery store has been treated with pesticides and chemicals. There's also debate as to how fresh they really are considering they travel long distances from the time they are harvested until they finally reach your kitchen.
We've always wanted to try our hand at growing our very own vegetables. We love the idea of knowing exactly how they are grown and that they would be at the peak freshness since they will be harvested from our garden just steps away from our kitchen.
So we decided that this season is our time to finally learn whatever we can about gardening and take a shot at it. Most people would probably start with something small and just a few plants their first year, but not us. We decided to go all out and build a full garden with as many varieties of veggies as we could fit in.
The first thing we realized is that there are a lot of different things that have to be taken into consideration when planning for a garden.
BEFORE YOU GET STARTED
Here are some of the questions you'll want to answer before you get started:
Where is the ideal level location in your yard that receives at least 6 hours of direct sun per day?
How much lawn space do you want to use?
Should you build a row garden or follow the square garden method to maximize space?
Should you dig down or build a raised garden?
What vegetables do you eat most during the summer season?
Will you grow plants from seeds or will you buy them?
Do you want to extend your season and cover it with a hoop-house?
OUR GARDEN CHOICE
If you're starting your garden from scratch, you'll want to decide on the type of garden once you've determined a location. We debated between a simple row garden or a square foot raised garden. We have ample space to do either option in our backyard, but we wanted something that would be easy to manage and yield a variety of fresh vegetables all summer long.
We chose to build a raised bed. Here are a few of the advantages we found after a lot of research:
In the spring, the soil will warm up faster which means you can plant earlier
Water will drain more easily
Looser soil makes the garden easier to seed, transplant into, and weed. It will also help the roots grow faster
You can pack raised beds full of plants and get more vegetables out of the smaller space
The smaller growing space also means less maintenance and time to care for your garden
They are easy to access from all sides without having to walk through soil
You can design them to be simple or unique depending on your skill and tastes
You can easily add elements to it like a hoop-house or fencing to limit access to larger pests
There is a great step-by-step book by Mel Bartholomew called Square Foot Gardening, Second Edition: The Revolutionary Way to Grow More In Less Space
that is considered the go-to resource filled with great information about starting and maintaining a square foot garden. He also explains how to make gardening fun for kids. Our little one is a little young to understand what we're creating, but she'll grow up with the understanding of what it takes to get food to the table!
Here are a few of the advantages of a square foot garden:
Less space and work involved in maintaining it
Produces a greater harvest in a small area
Plants are arranged in blocks, each containing a different vegetable, flower or herb
There are plenty of guides to help you plant the ideal amount of plants/seeds per square
Makes it easy to replant squares throughout the season
It's easy! (We'll see about that…)

DESIGN
We fell in love with the rustic feel of Joanna Gaines garden and Alicia hinted that she would love a similar design in our own backyard (albeit on a much smaller scale).
So we sketched out what we wanted our garden to look like, and it also gave us a way to calculate the amount of wood we would need to build it. We'll follow up with the plans and materials to build this next week.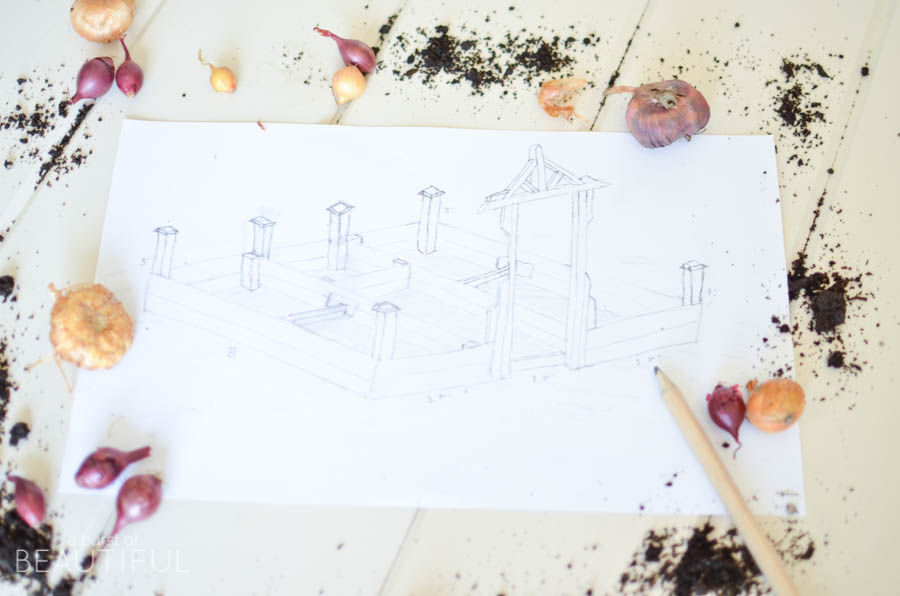 LAYOUT OF PLANTS
Planning the garden felt a bit like we were playing chess or battleship with vegetables. It's not as simple as picking out which vegetables you'd like to grow and sticking them in a square. You need to determine how many will fit in each square and place complimentary plants close by and avoid placing plants that are not complimentary beside each other.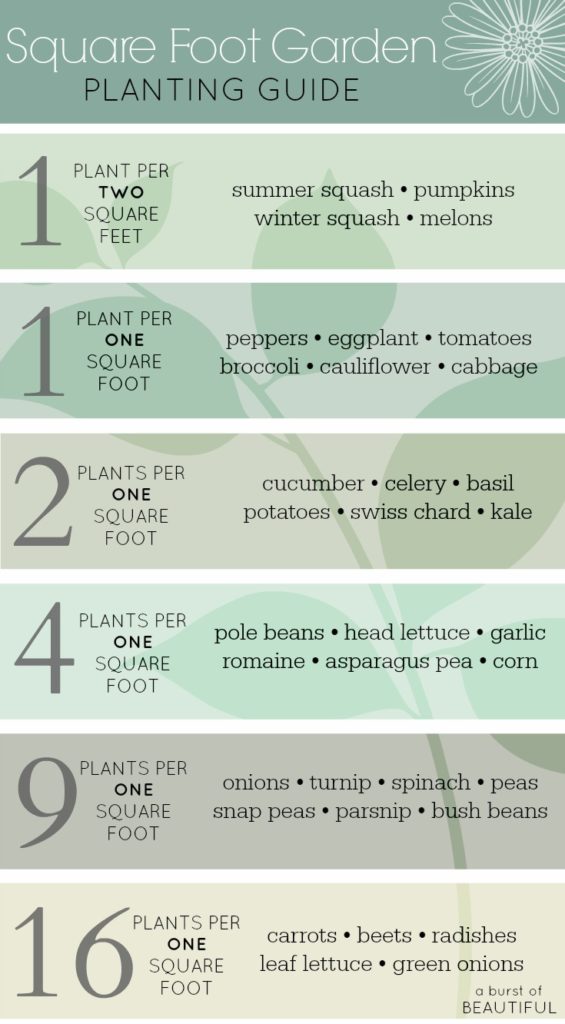 Rules for companion planting are available from many sources, however, we really like the one provided by Burpee. There you can find a list of companions, allies, and enemies of a large variety of vegetable plants.
Based on all of the information we could find (and believe me, there is a lot of information out there), we came up with a plan for our garden. We are going to build  a 'U' shaped garden and fill it with the following vegetables.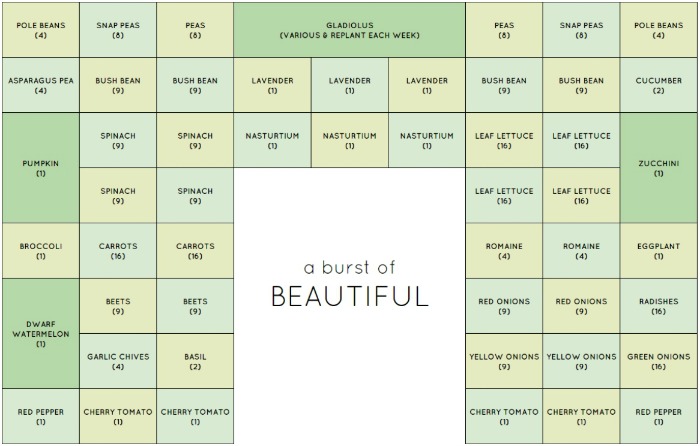 To help you get started, download our Square Foot Garden Planning Tool.
PLANTING SEEDLINGS or BUYING PLANTS
It is definitely more economical to grow your own seedlings rather than buy the plants at your local nursery. It is very inexpensive to buy a package of seeds and if they don't work out you can always buy a plant. It's a lot of fun to watch your seedlings start to grow and there is a sense of accomplishment when you see the first ones sprout.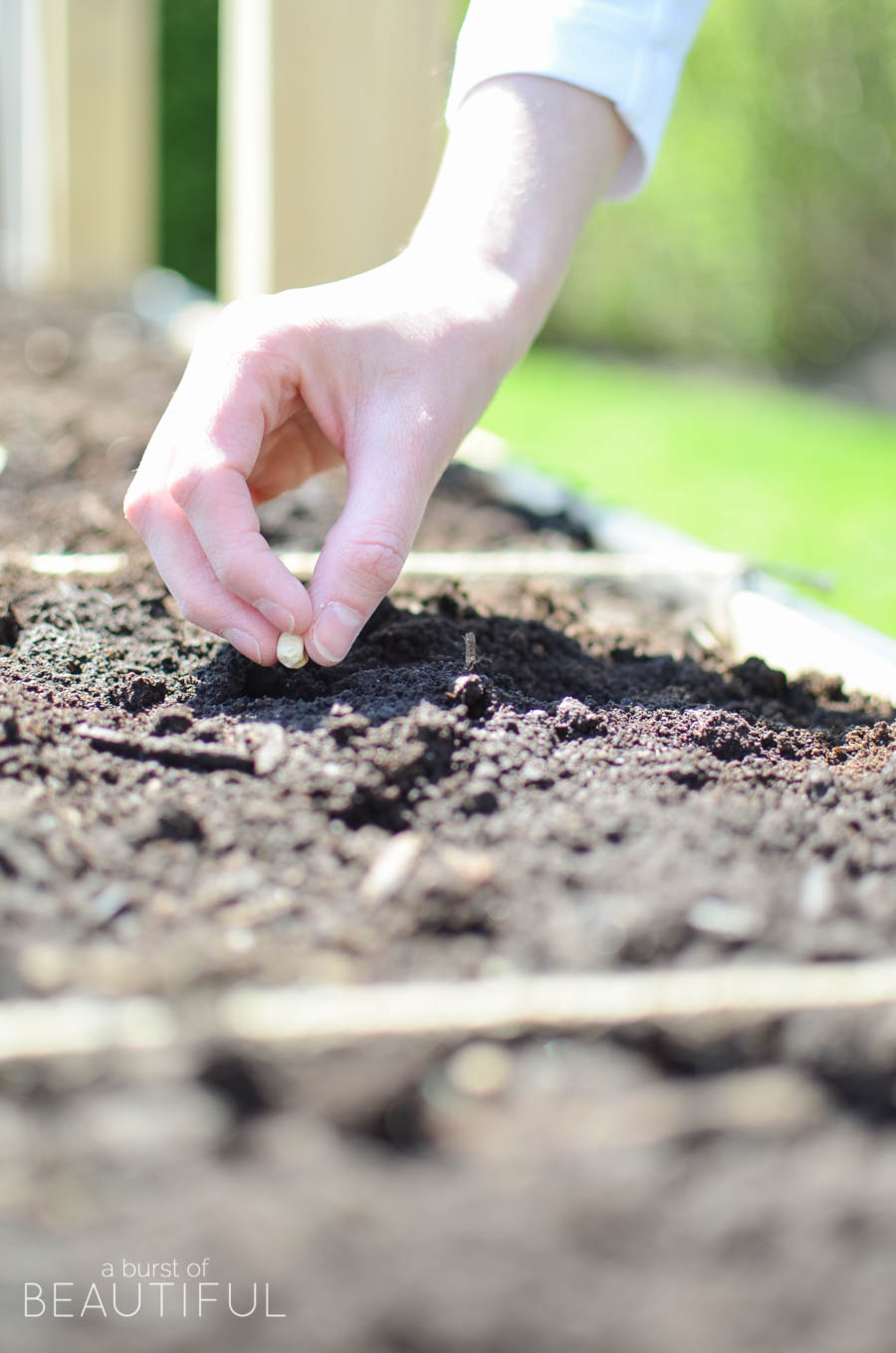 We got a lot of our seeds from our local library seed exchange program. We simply pick up seeds at the start of the season and try to save as many seeds as we can and give them back to the library. It's a great program and it's free! Check to see if your local library has a similar program before buying any of your seeds.
Depending on which hardiness zone you live in, you can plant directly in the ground or start the seedlings indoors if it is before the last frost in your area. We found this great set of planting guidelines on Veggie Harvest. If you've built a hoop house like we are planning to, then you can plant some of these in the ground earlier than if the garden was open to the elements.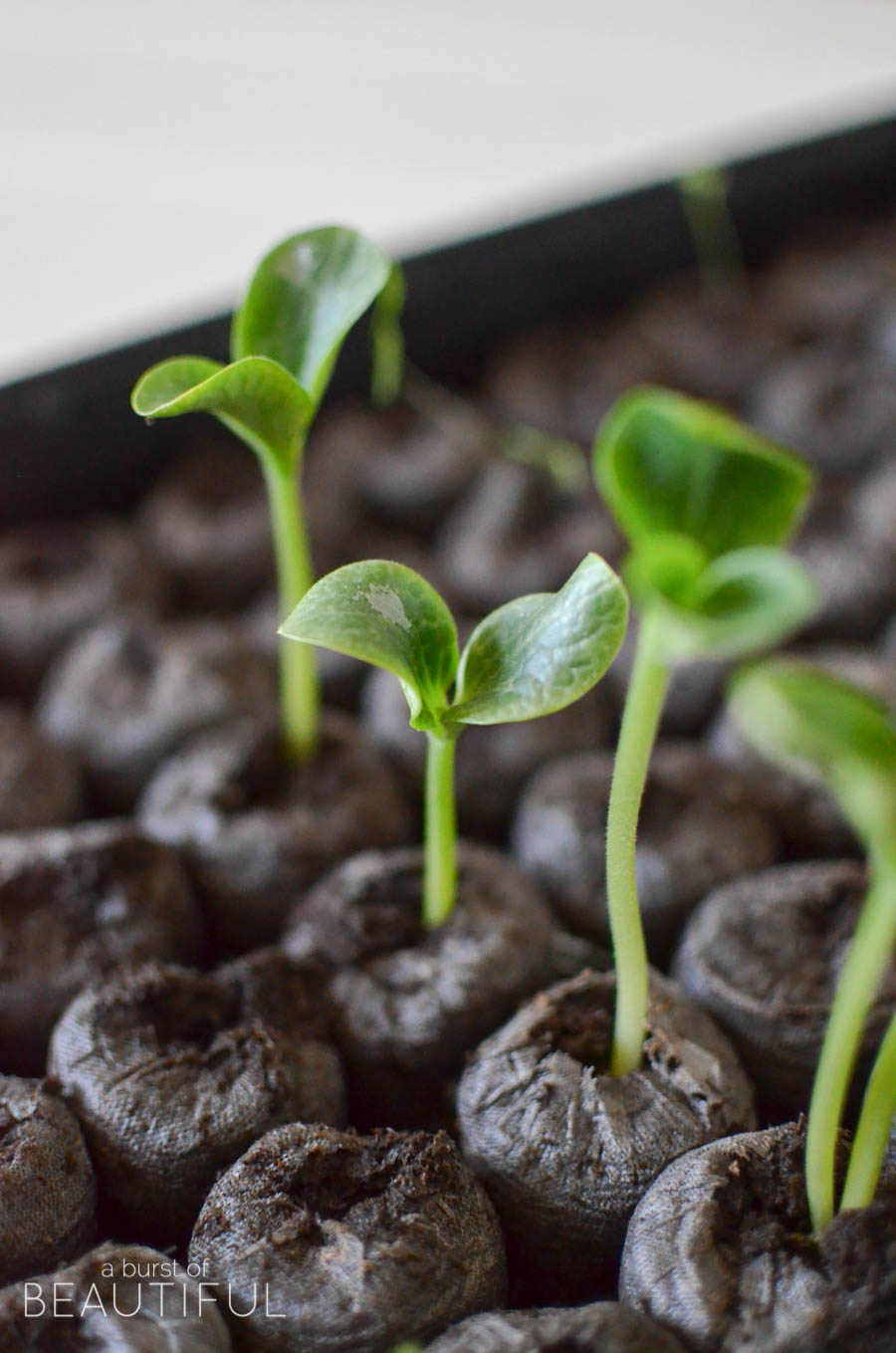 We found that the easiest way to plant our seedlings is to use these Jiffy trays from The Home Depot. They make the process so much easier. You simply add water to the trays and the pellets will expand. Then plant your seeds and cover. Leave them in a warm, bright area. When the seeds begin to sprout, prop the cover open. When all the seeds have sprouted, take the top off completely.
Our downloadable Square Foot Garden Planning Tool includes a planning sheet for these trays.
NATURAL PEST REPELLANTS
If you have some space around your garden, add some natural flowers and herbs that repel pests. You will spend a lot of time working on your garden so it's important that it is protected. Some of these will also protect you from mosquitoes and flies which will help make your time in the garden more enjoyable.
Here is a great list of insect deterrent plants for the vegetable garden from Harvest to Table.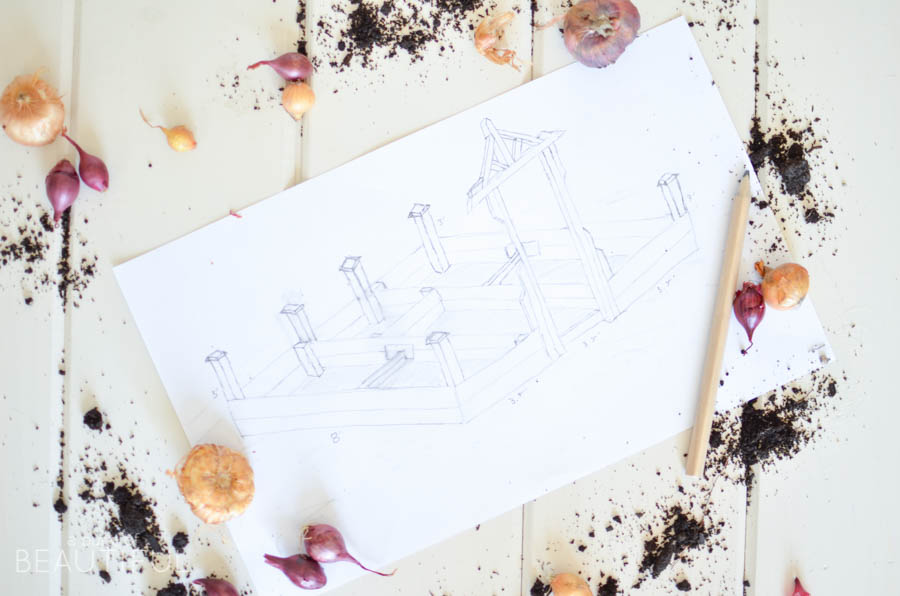 We are looking forward to seeing what grows well in our garden and what doesn't so that we can learn in our first year, and improve next year so that we can get the most value out of our garden.
Check out how we took our DIY Raised Square Foot Garden design from paper to reality
Nick