Breakfast is known as the most important meal of the day. Unfortunately, throughout the week they can be a little bland, not to mention, rushed, as you grab a granola bar, yogurt or bagel as you run out of the house. Saturday and Sunday mornings are reserved for something a little more tasty and satisfying. We definitely believe a good breakfast can set the tone for the rest of your day.
I often enjoy eggs, bacon and toast when we venture out to our local breakfast joints, but sometimes I'm looking for a something to satisfy my sweet tooth.
Bananas Foster is a great dessert. I enjoy the combination of warm sauteed bananas topping a creamy vanilla ice cream. Do I dare mess with that combination and try to take the recipe to the next level? Sure, why not!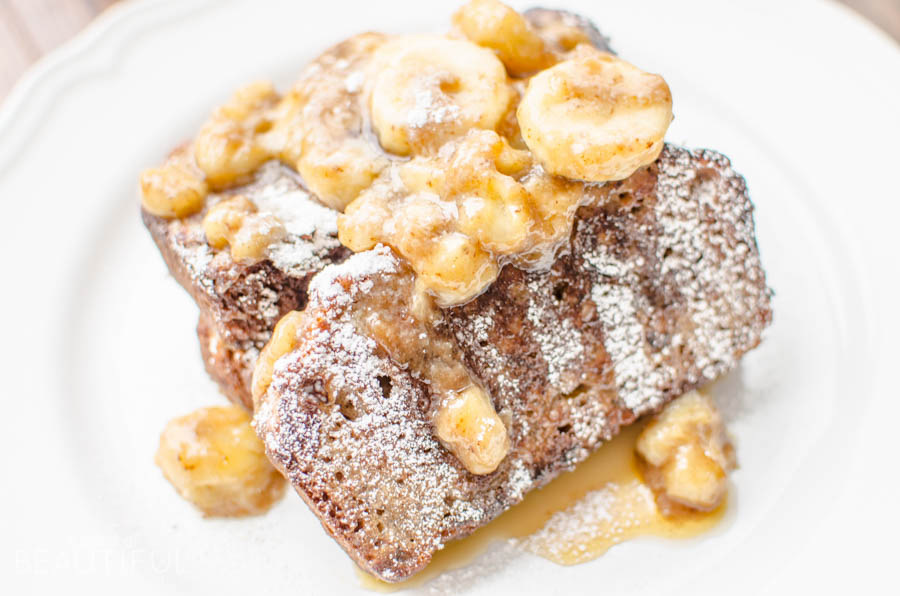 We've always enjoyed our Maple Banana Bread Recipe. This recipe does not contain any refined sugar (except if you crust the bottom with coarse sugar for a little hint of sweetness like I do) which makes it a perfect candidate to turn into french toast. I figured that the Bananas Foster would contain enough sweetness that it would pair nicely with this bread. And I was right!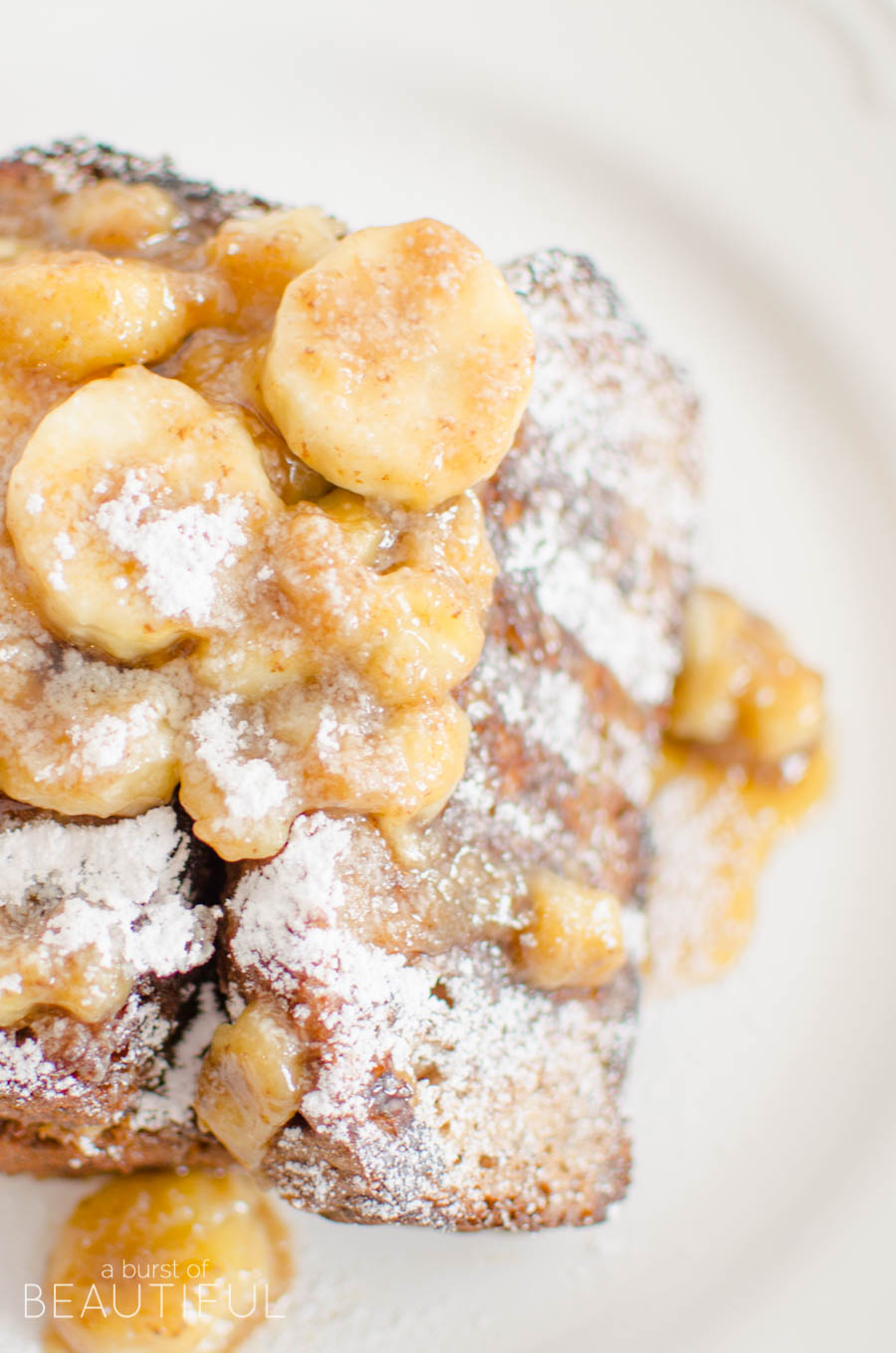 When you have all the ingredients in the pan to make the Bananas Foster portion of the recipe, your whole home will smell amazing. As the bananas caramelize with the butter, sugar, cinnamon and liquor your taste buds will begin to sense an impending treat!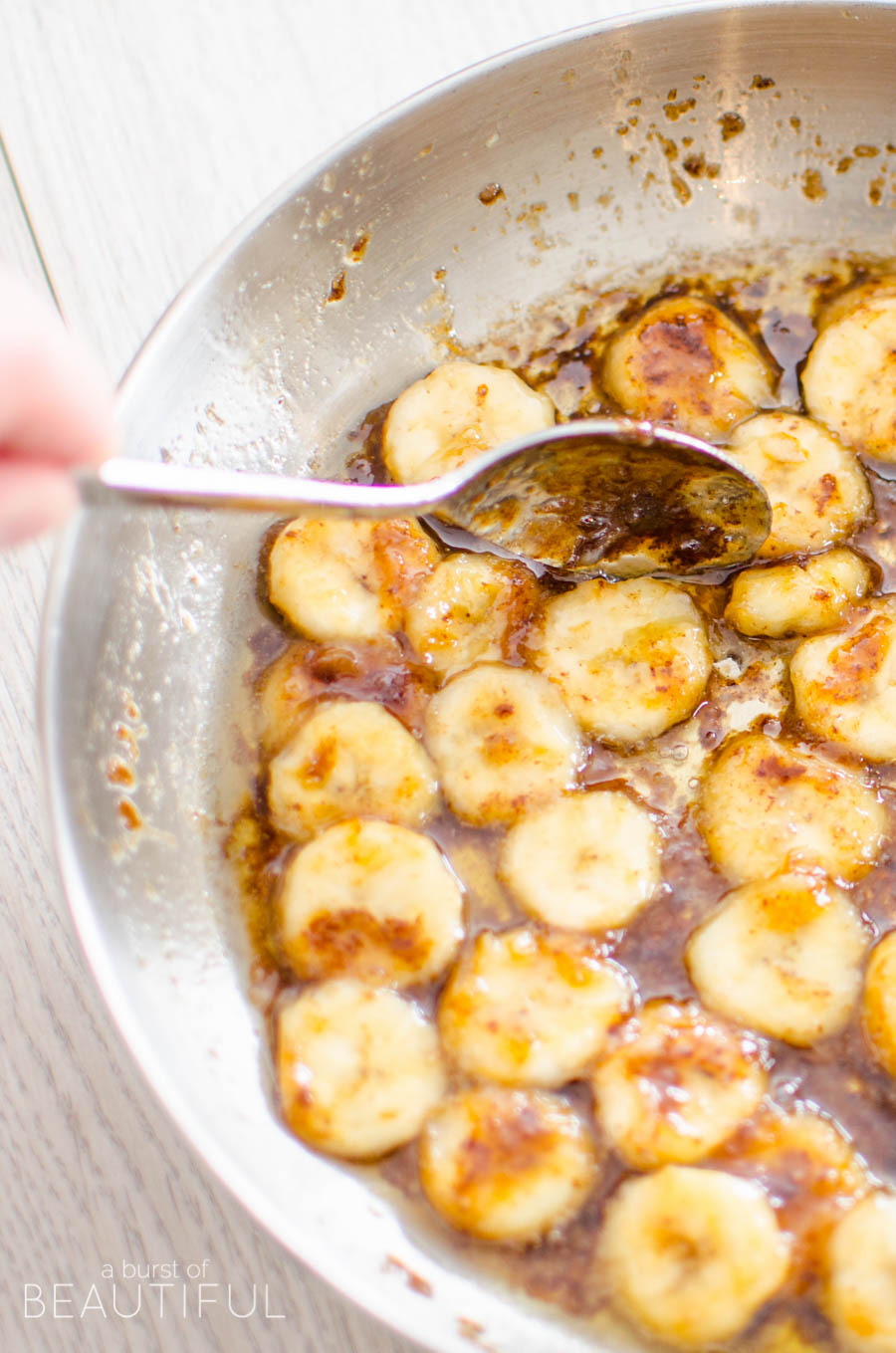 Our Maple Banana Bread really is a great option for those who are looking to cut down on their sugar intake. It's great on its own as well.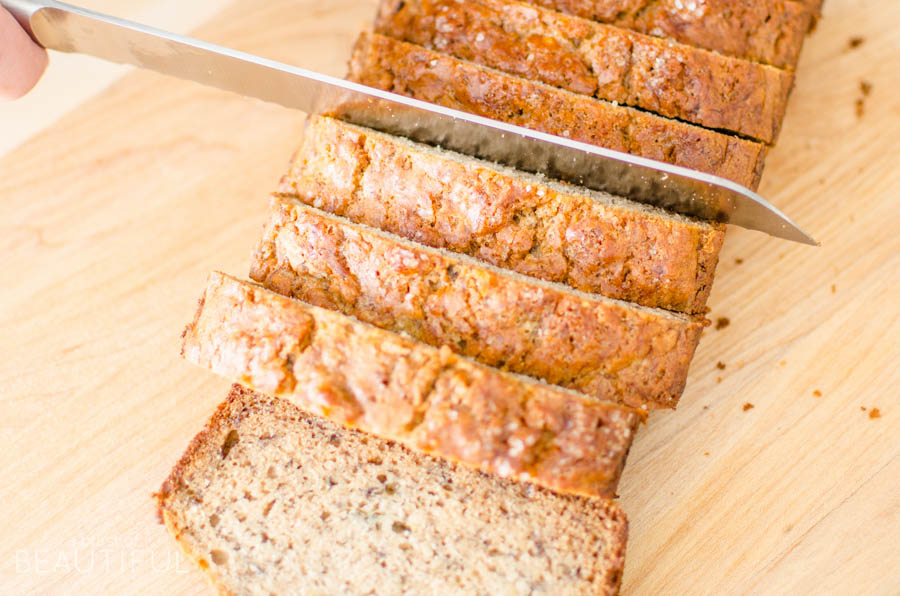 Cut the bread into approximately 3/4″ slices and dip into the french toast dredge.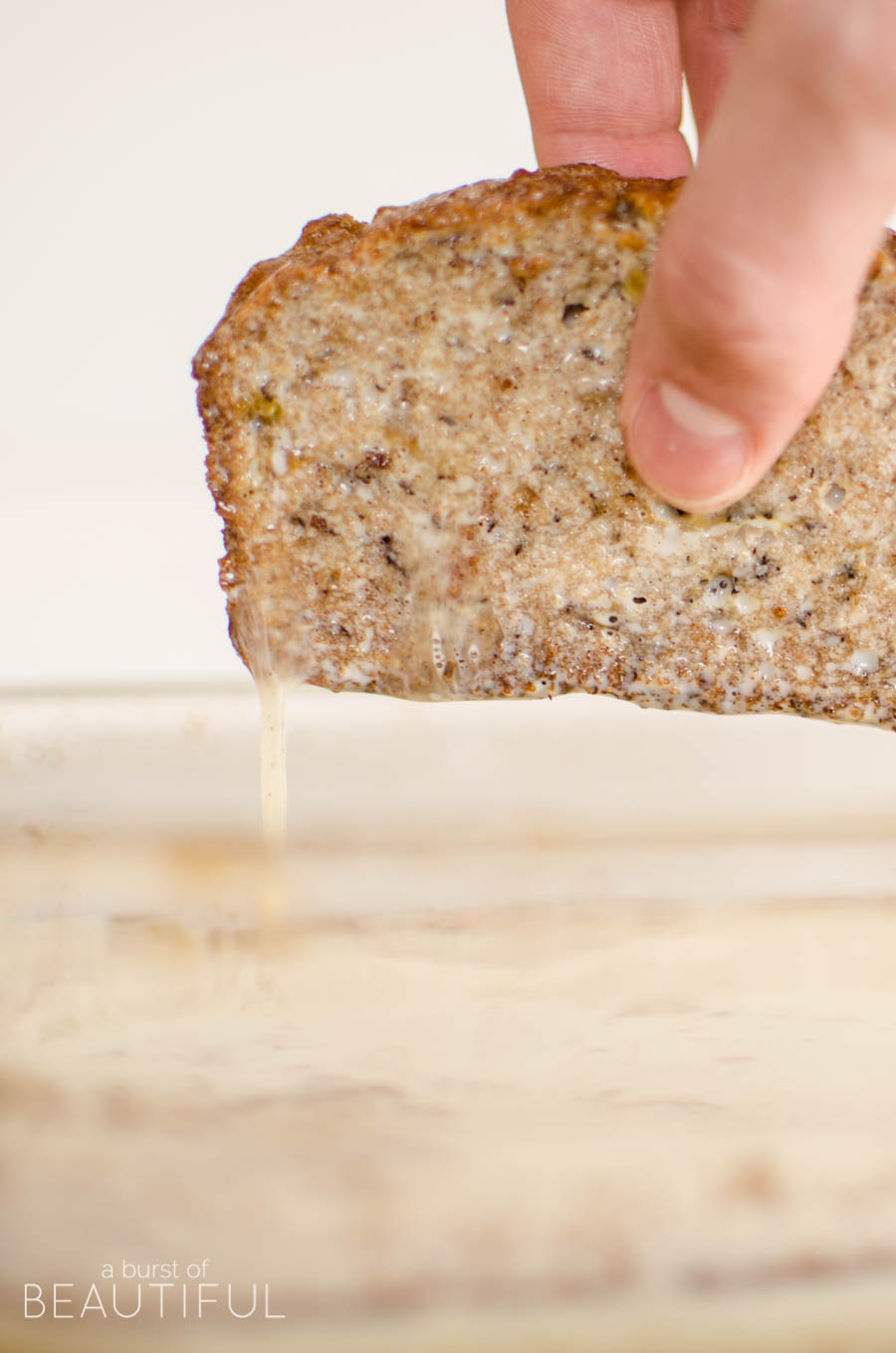 Melt real butter in the pan and fry until golden brown on each side.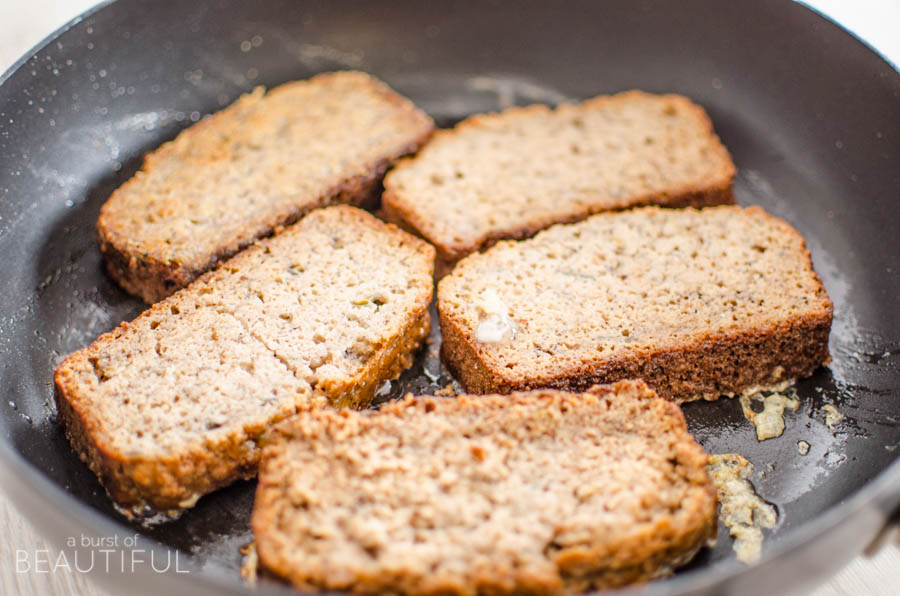 Top with the bananas and sift some icing sugar over top. I served these with three pieces of banana bread, but it was a bit too much for one person, it's very rich and much more dense than French Toast made with regular bread.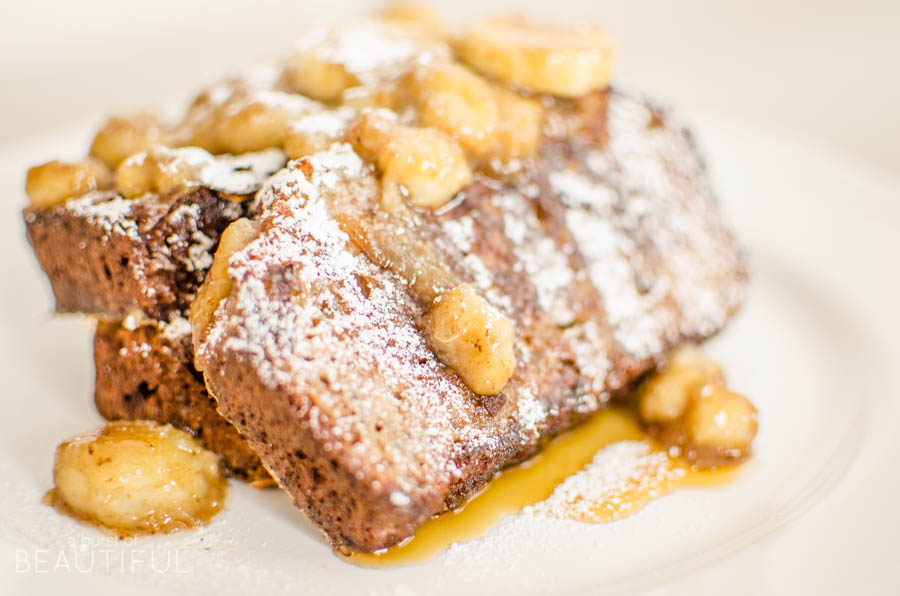 If you feel like you need it even sweeter, drizzle some pure maple syrup over the dish and enjoy!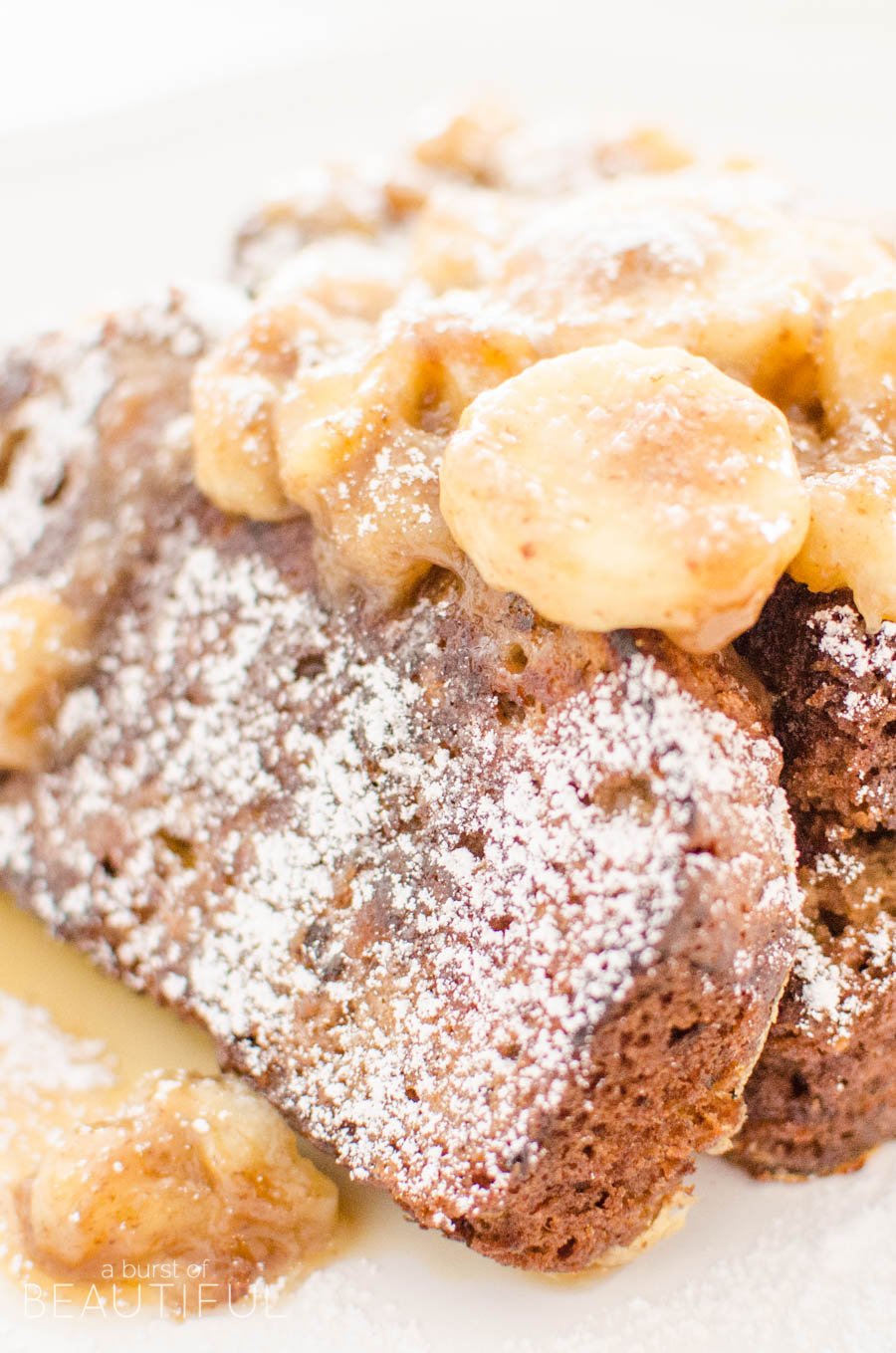 This recipe makes an impressive breakfast or brunch (in fact, it would be perfect to serve on Father's Day if you're planning to celebrate with a family-style breakfast like my wife did for me), but can also be served as dessert with vanilla ice cream. Give the recipe a try and let us know what you think!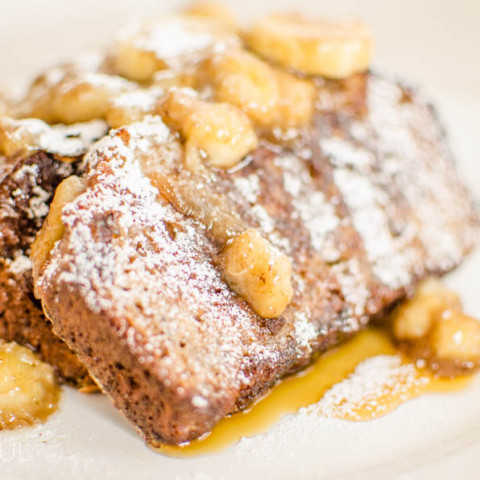 Bananas Foster French Toast
Ingredients
Banana Bread
Our Maple Banana Bread Recipe (Link in post above or search)
Bananas Foster
4 Bananas, sliced
1/4 cup salted butter
3 tbsp brown sugar
1/4 cup 35% cream
1/2 tsp dark or spiced rum (we had a toddler eating it so we went with brandy extract)
French Toast Dredge
2 cups whole milk
2 eggs, beaten
1 tbsp pumpkin spice
1 tsp vanilla
Instructions
Bananas Foster
Combine butter and brown sugar into a pan and sauté until sugar begins to melt and thicken.
Add rum and bananas and cook for 2 minutes.
Slowly stir in the cream. Once it starts to boil, continue to stir for 1 minute and set aside.
French Toast Dredge
Combine all ingredients in a bowl.
Soak each piece of bread for 30 seconds and then fry in a non-stick pan coated in melted butter until golden brown.
Top with Bananas Foster, maple syrup and some powdered sugar.