This post was generously sponsored by Jord. All opinions and thoughts are my own. We only ever share products that we love and trust.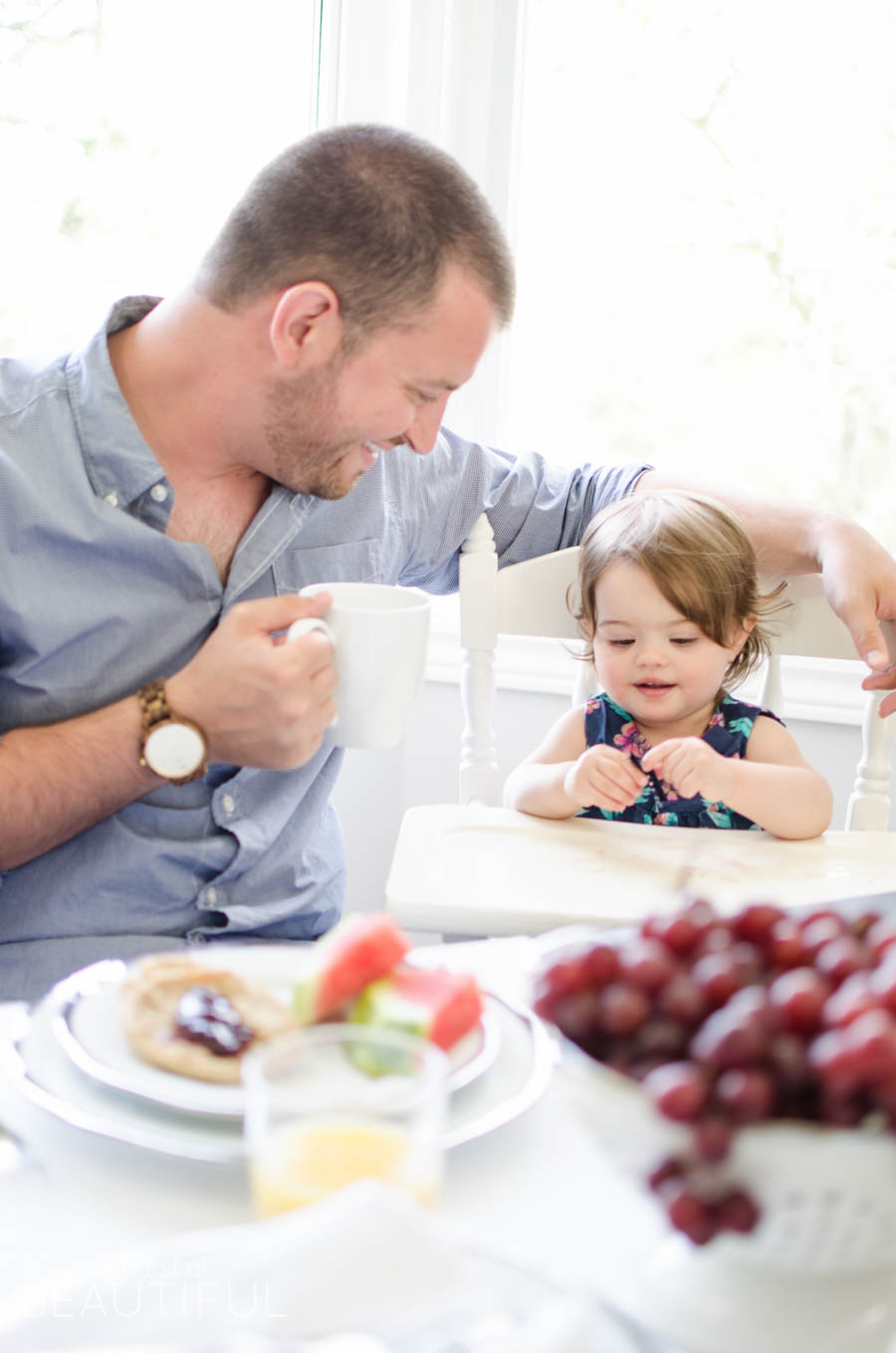 I knew from the moment I met Nick that he was going to be a wonderful husband and an incredible father. He is loving, compassionate, patient, giving, hard-working and has a playful sense of humor (this list could go on and on…).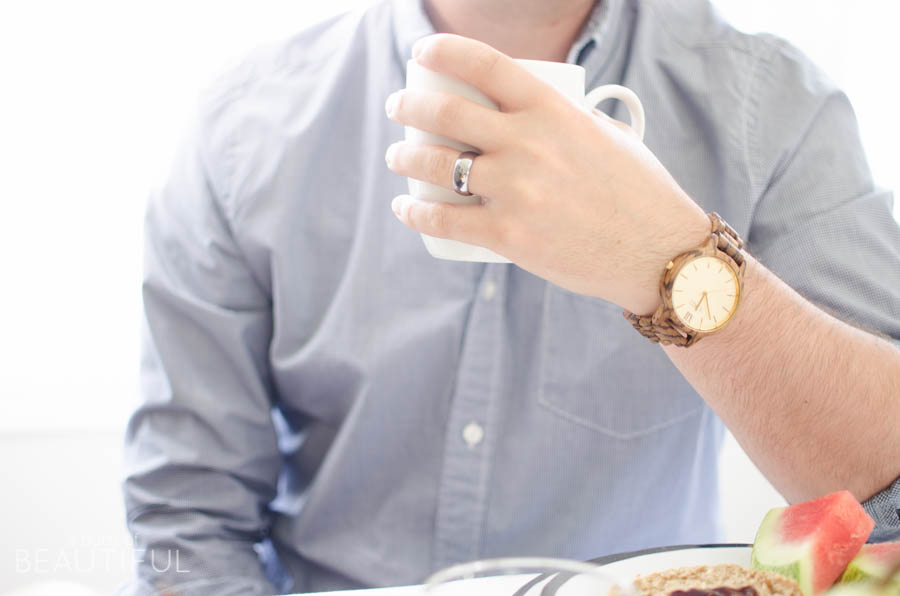 These are all traits that I am blessed to have in my own father, which in turn greatly encouraged me to find a husband that would live up to this standard.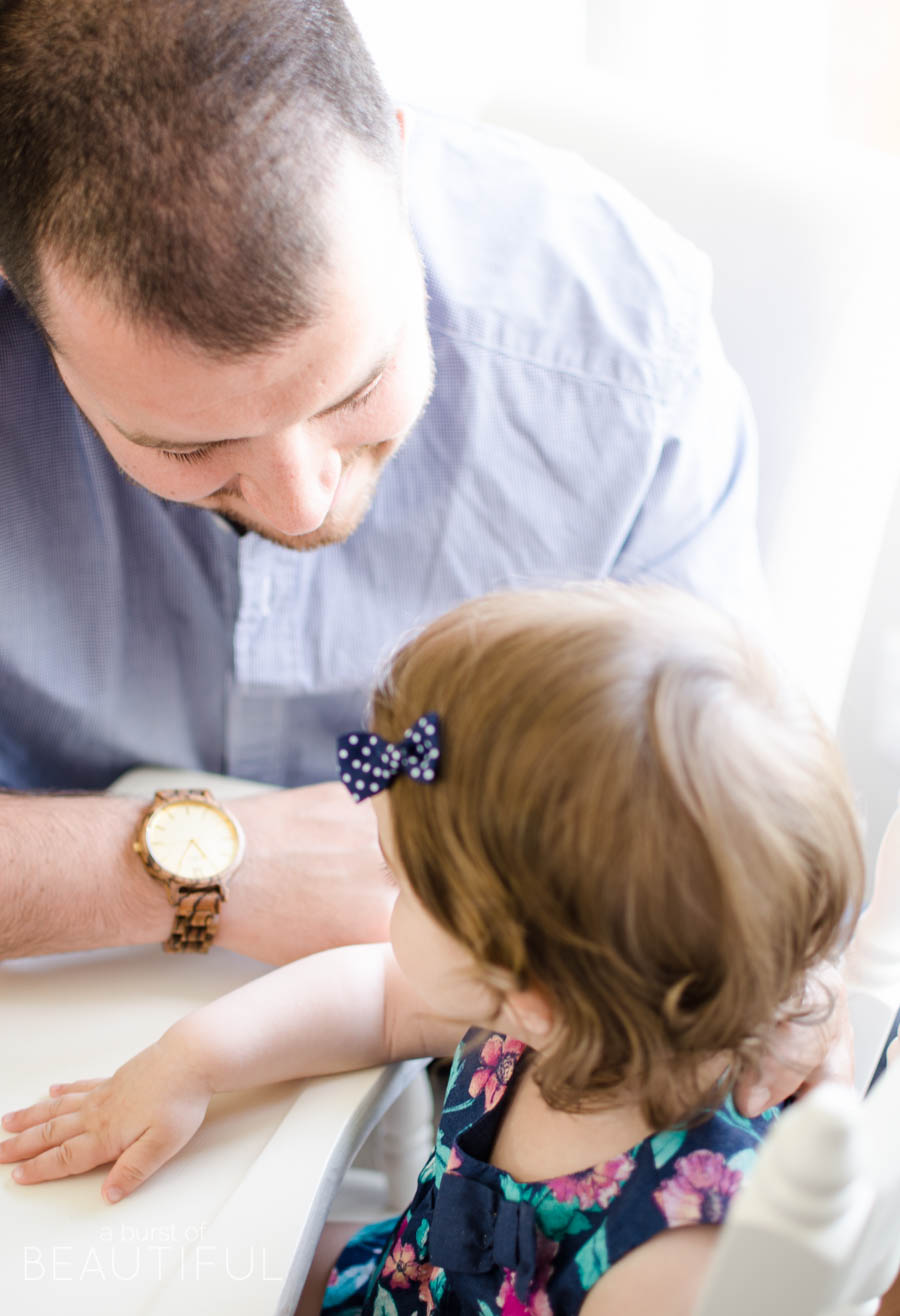 And I know it is not by chance that Nick encapsulates these features. From the very beginning, in those first few "meet the family encounters", I knew Nick's parents raised him to be the man he is today.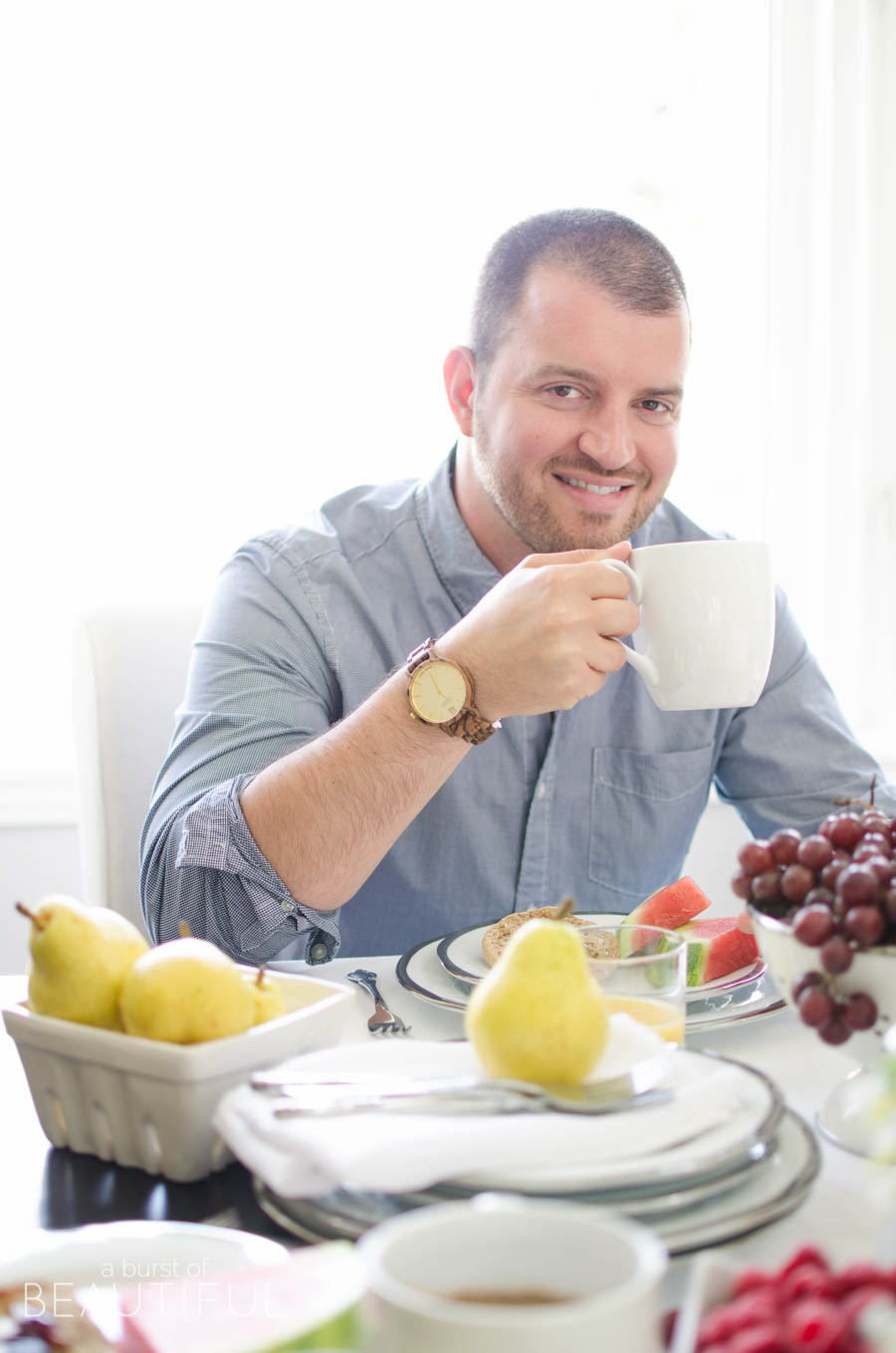 It has been such a tremendous joy watching the husband I love grow into the caring and doting father I see today. He is a natural. Right down to playing dress up and dollies to painting tiny toes in pink polish. It is a love that continues to grow each and every day. Nick wrote an incredible post about his first year as a dad, it still makes me teary eyed to read it (if you want to check it out you can read it here).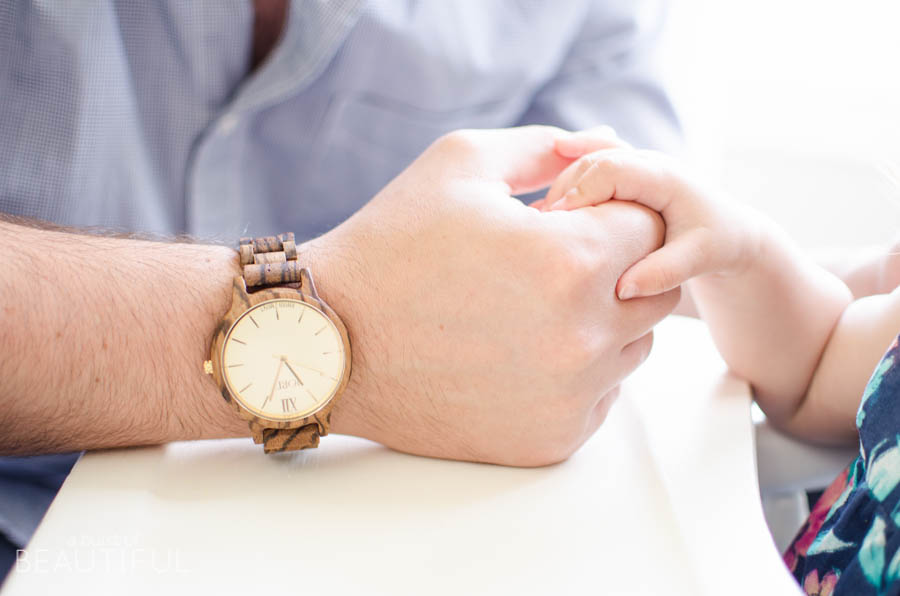 So, as another Father's Day draws near I find myself once again looking forward to a day dedicated to honoring all of the fathers in our lives.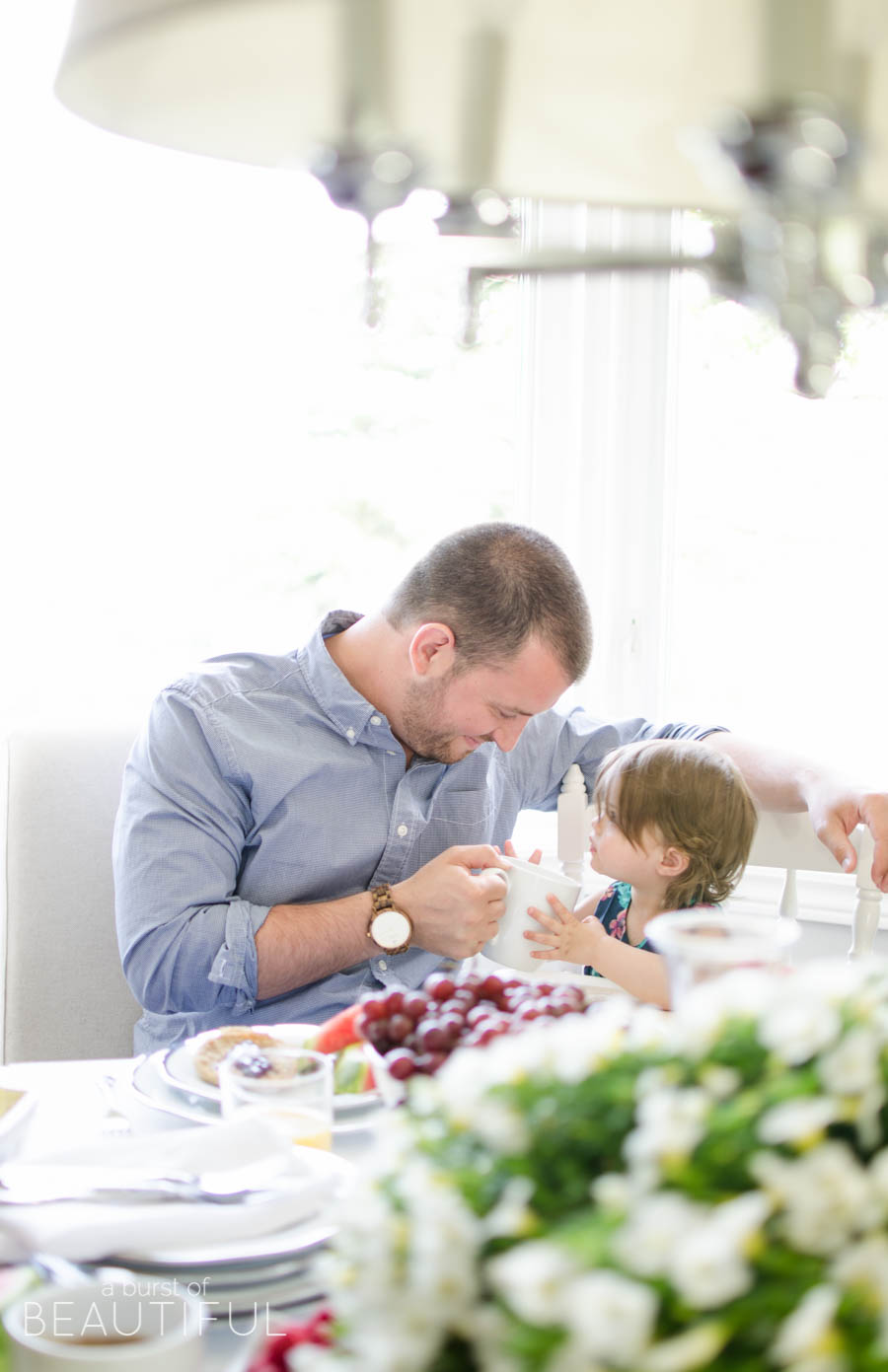 I wanted to do something special for Nick to show him how much we appreciate him and everything he does for our little family. But here's where it gets tricky….he is nearly impossible to buy for (I'm sure we all have a few people like that in our lives…). I'm usually so stumped trying to think of the perfect gift for him that I end up asking him what he would like, which turns into something he doesn't really want, but that we need. So I was thrilled when Jord reached out to gift us with one of their incredible wood watches.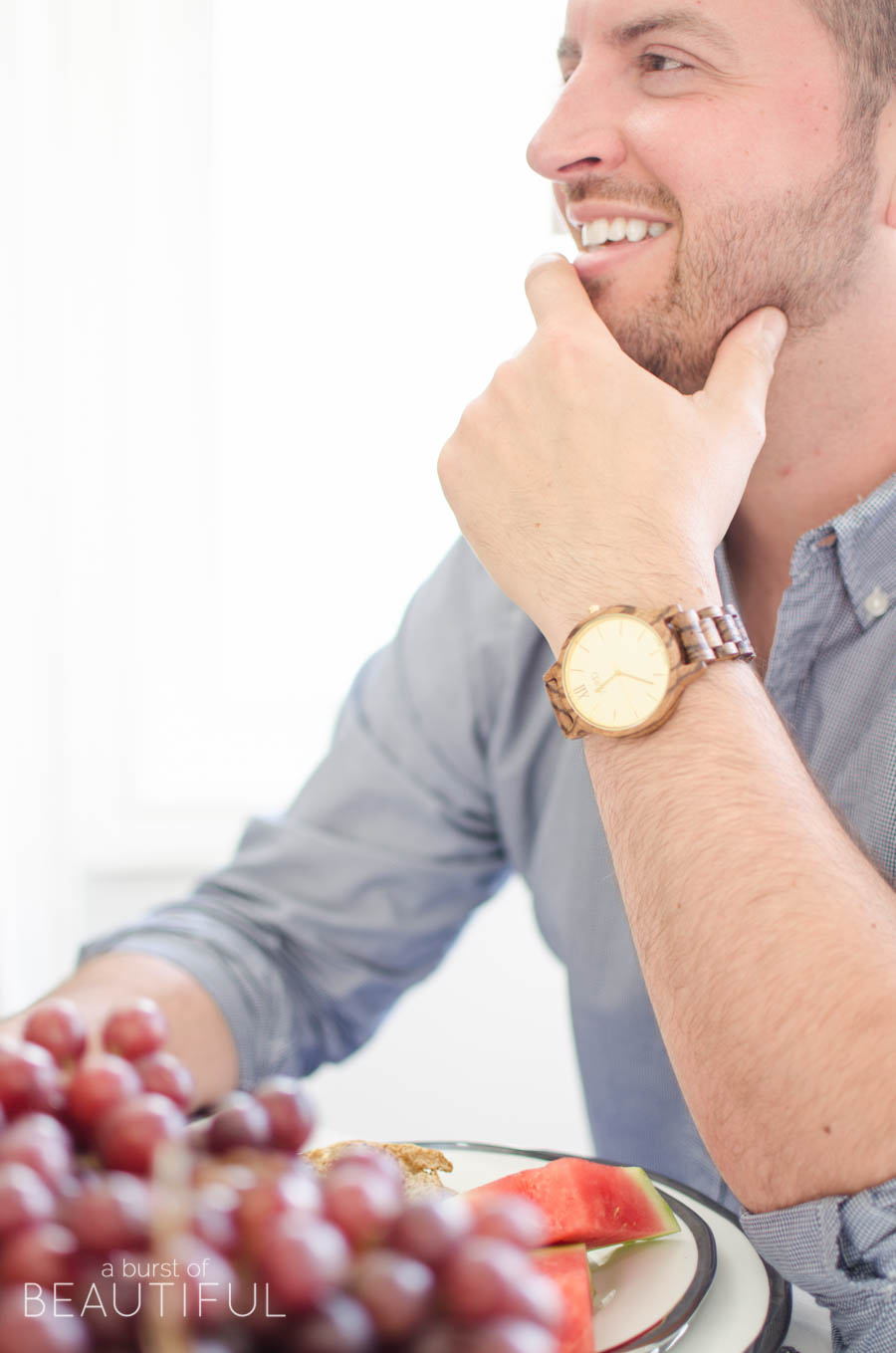 These are not your typical watches. One look at these incredible timepieces will tell you this is a company focused on creating not only beautiful and unique products, but that is centered around an inspiring philosophy…
The value of a watch is not in being able to tell how much time has passed, but in being aware of the need to make that time count. Moments are bigger than minutes and your watch should tell more than time.
This statement speaks right to our hearts. Every day we remind ourselves of the importance of slowing down, truly connecting with one another and taking the time to appreciate the little things.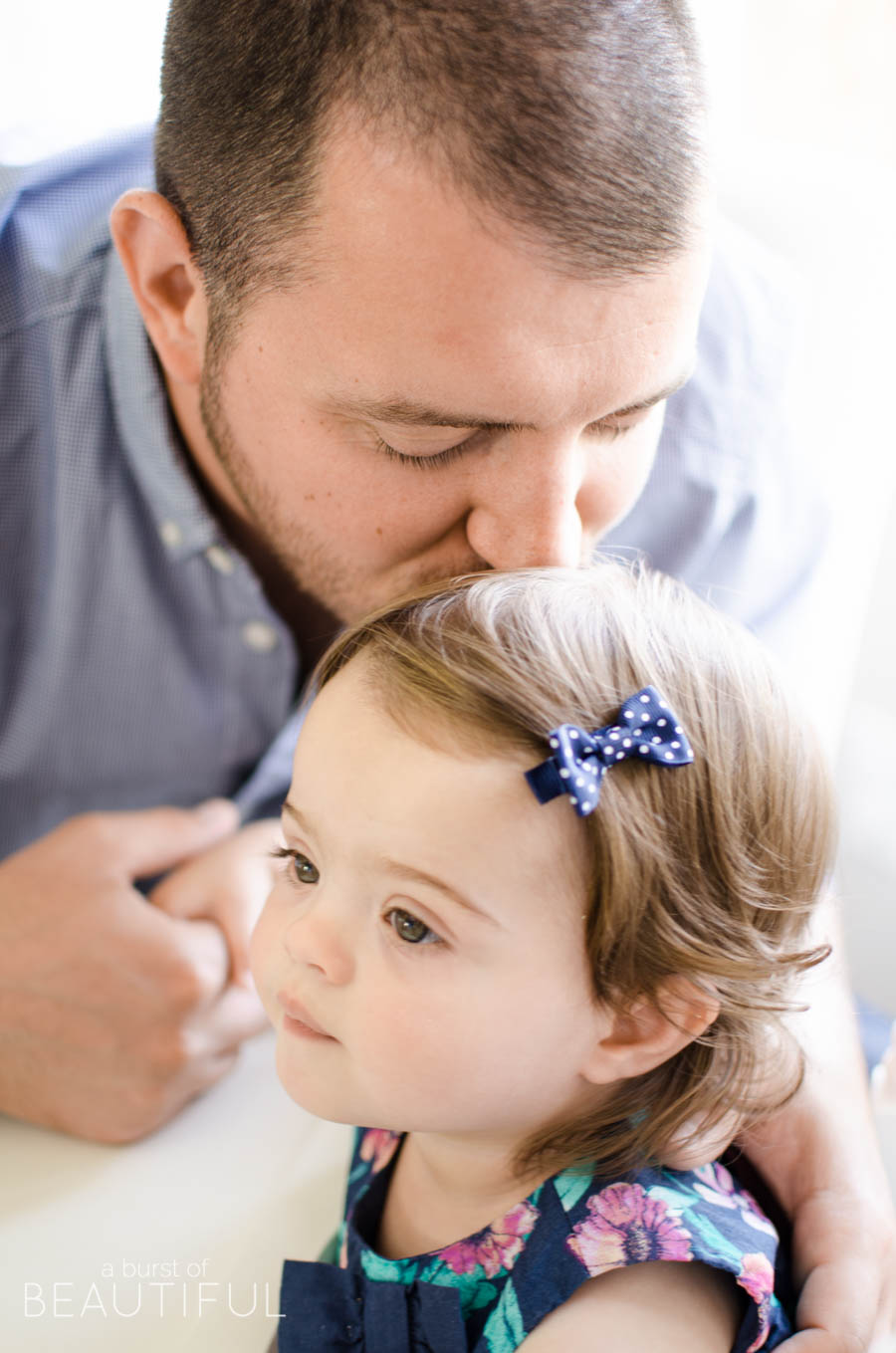 I browsed through Jord's collection of wood watches and fell hard for this one. Isn't is beautiful?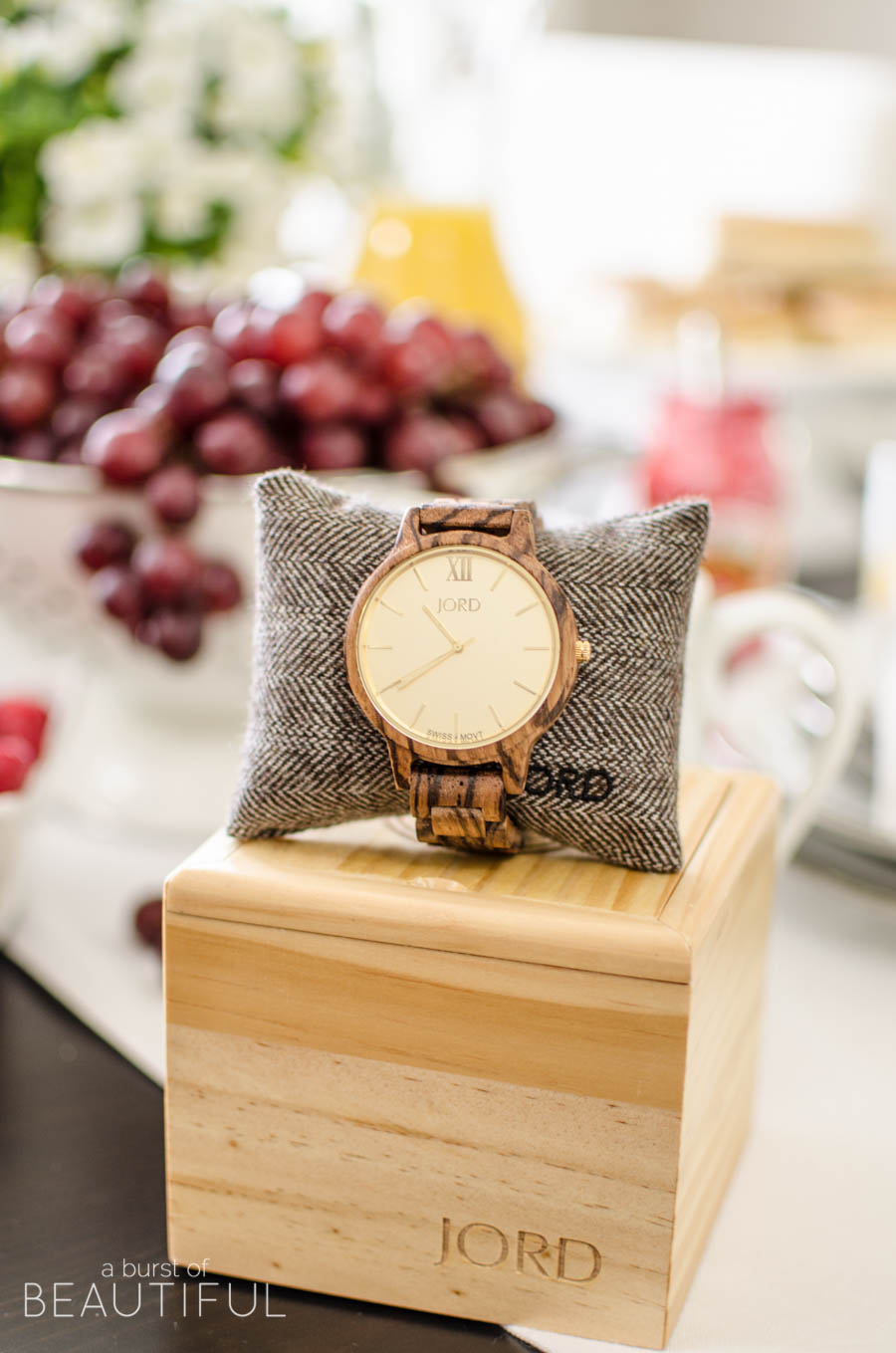 Nick has always harbored a love of watches so I knew this would make a thoughtful and much-appreciated gift.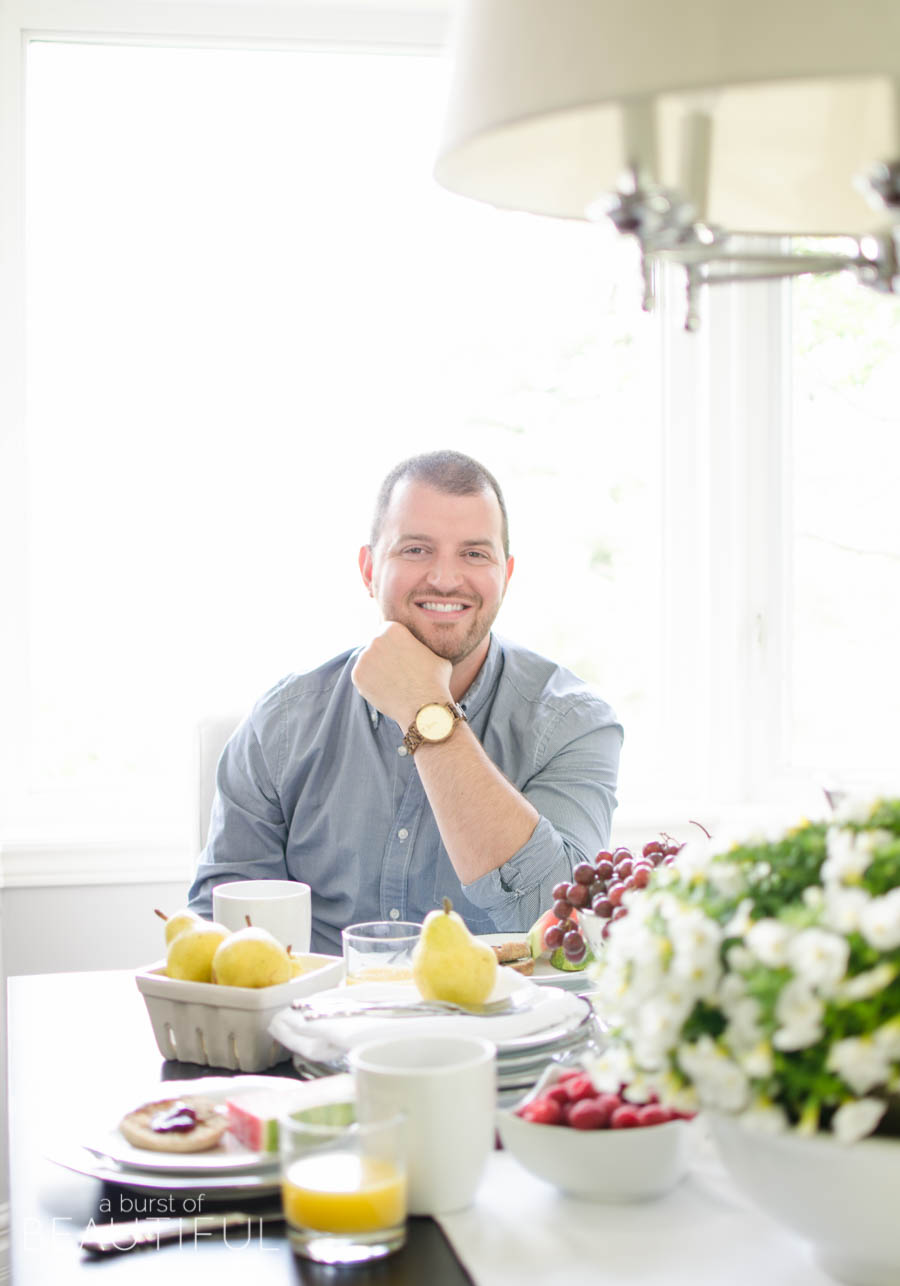 So it was with Jord's philosophy in mind that I planned a simple breakfast together to celebrate my husband and his journey through fatherhood. And it is where I captured these sweet moments between father and daughter. These two melt my heart…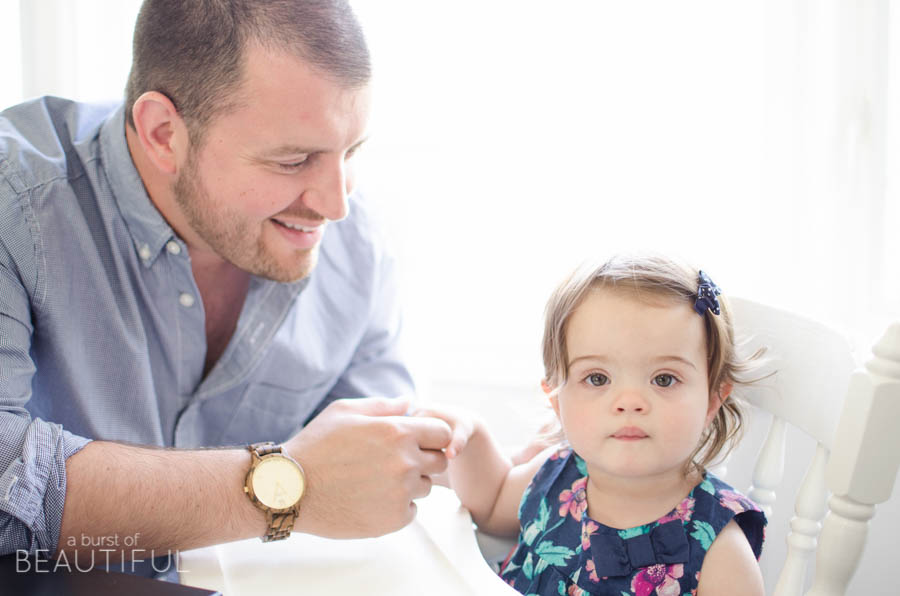 If you're still looking for that perfect Father's Day gift I encourage you to take a peek at these beautifully crafted watches. And remember the best gift you can give is to be truly present in the moment. Take some time to celebrate dad, whether it's just a few sweet moments, an afternoon together or a weekend away – but make that time count!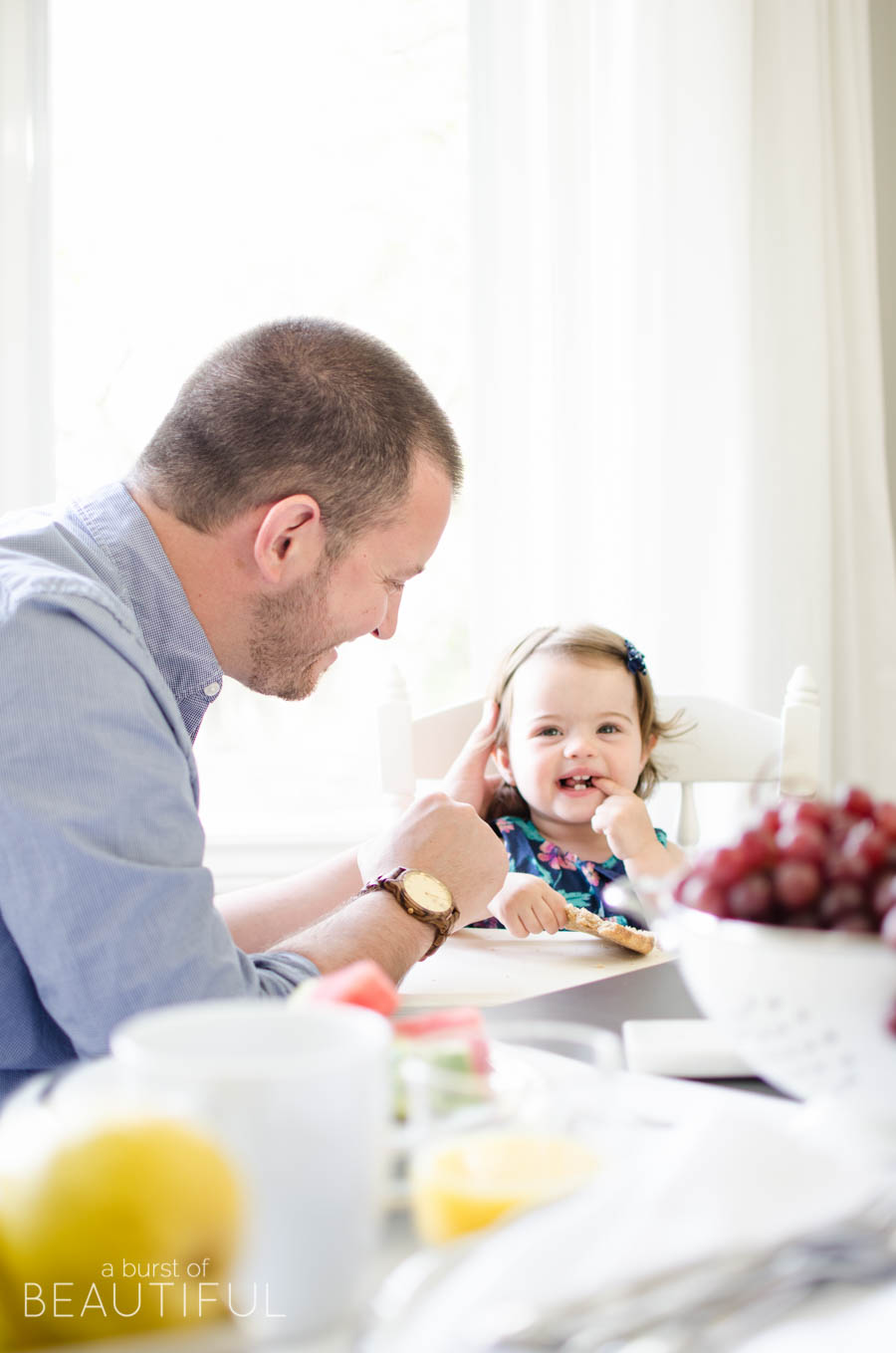 Jord has been so kind to offer one of my readers a $75 e-voucher to put towards their own beautiful watch, simply enter the contest using the link below. And the best part? Everyone that enters will receive a $20 e-gift card. I love it when everyone is a winner!
Good luck and have a happy day!
Alicia xo