This post was generously sponsored by The Signery. All opinions and thoughts are my own. We only ever share products that we love and trust.
Yesterday we kicked off the start of summer with our summer home tour as part of the Simply Summer Blogger Home Tours with 30 incredibly swoon-worthy homes. It was a terrific way to officially welcome summer, and we sure hope you had a chance to stop by to see how we are embracing simple and understated decor this season.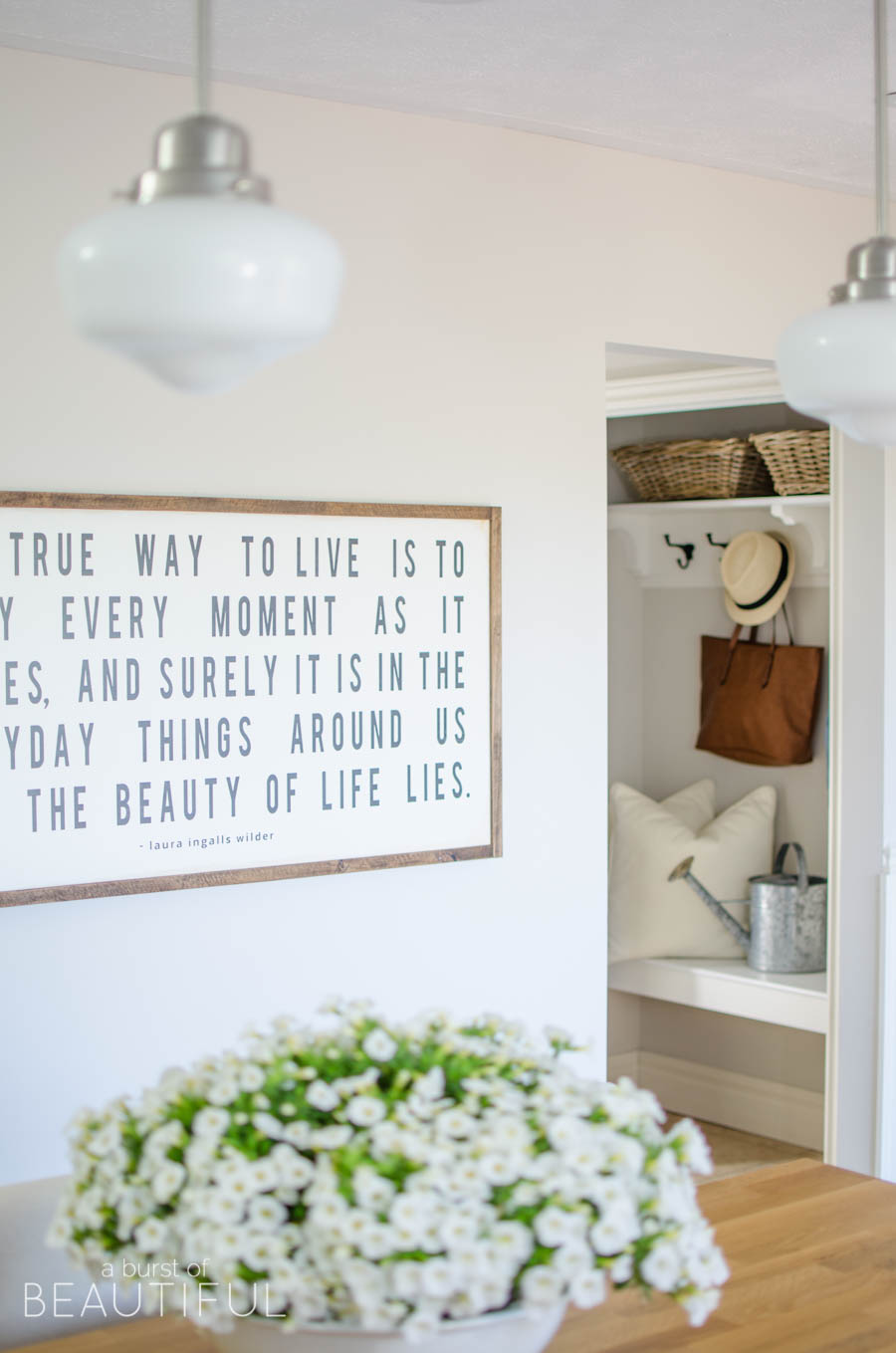 We shared a few of the changes we have made to our little kitchen over the past few weeks and hinted that we had one more change to show you today. So here it is…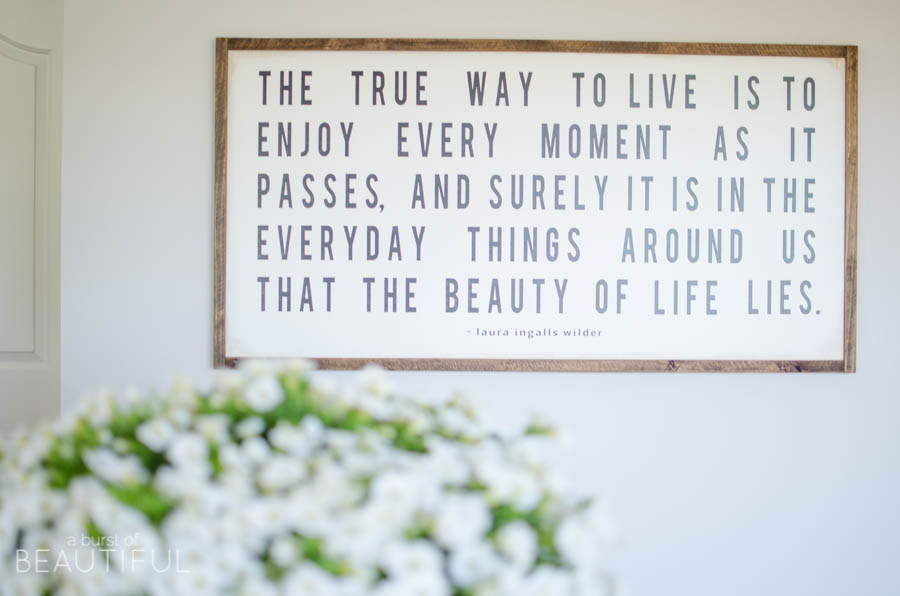 …this gorgeous custom wood sign. Isn't it beautiful?
I had the pleasure of working with Stacey from The Signery to create a meaningful and beautiful custom wood sign for our home. She was an absolute joy to work with – so sweet and completely genuine, I felt like I was catching up with an old friend.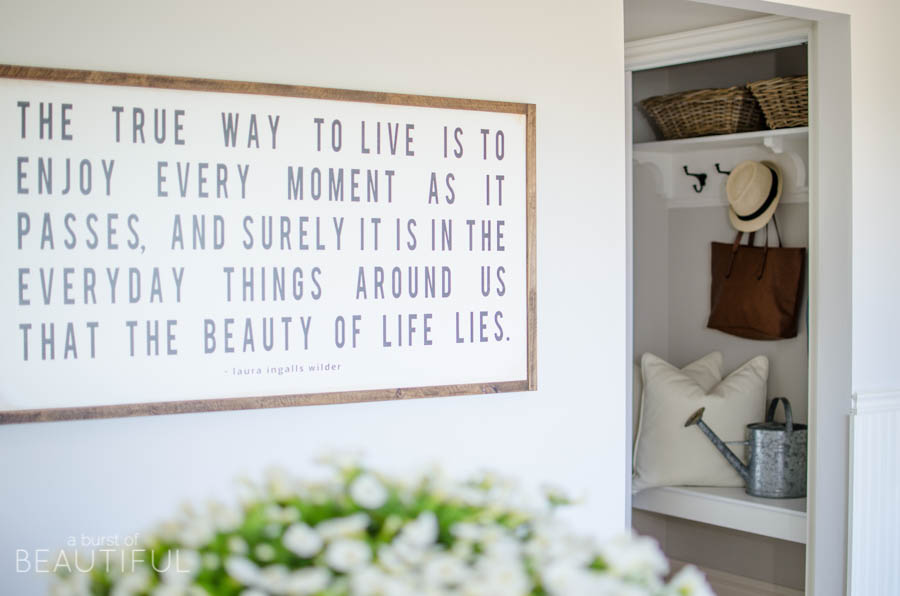 I fell in love with Stacey's work after spotting her (and her beautiful home) on Instagram. I could tell right away that her signs were made with love and she had impeccable attention to detail. And I wasn't wrong. After tearing into my eagerly anticipated package, I was completely in awe of her craftsmanship (and the best part – she ships worldwide!).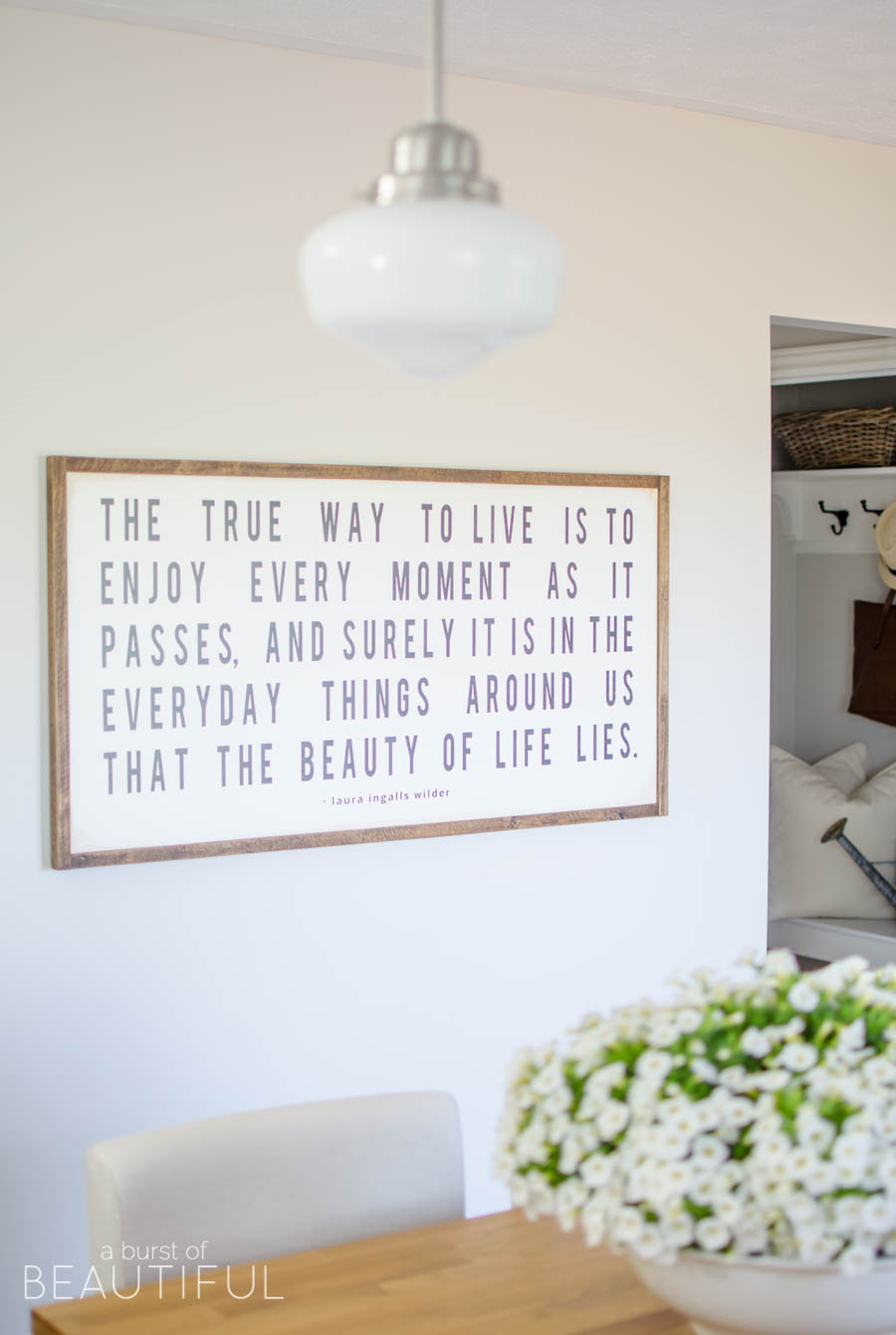 Stacey loves creating custom pieces and encourages her customers to pick verses, quotes and sayings that reflect their family, values and memories.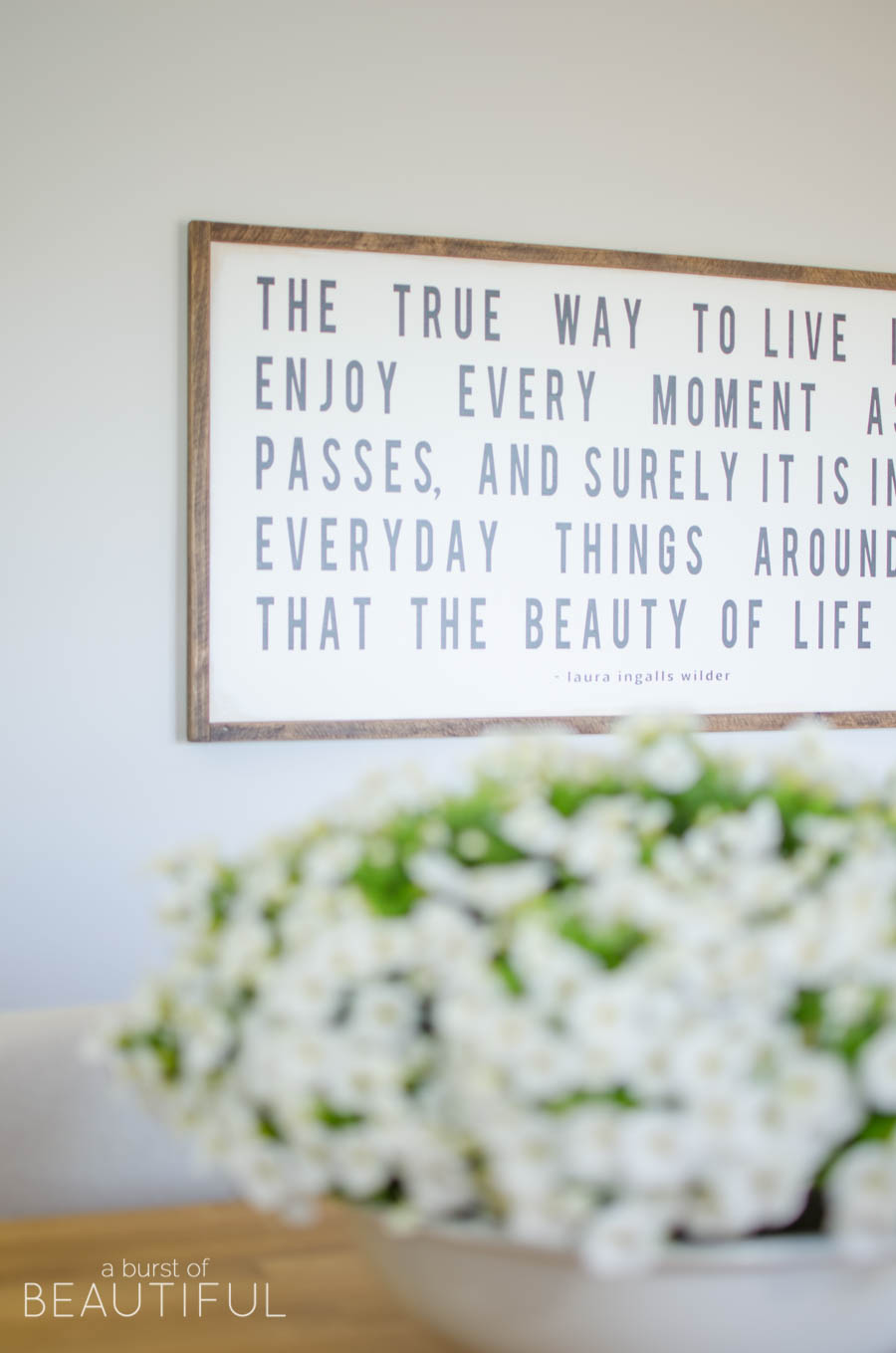 I chose a particular quote that is close to my heart and has special meaning to our family.
The true way to live is to enjoy every moment as it passes, and surely it is in the everyday things around us that the beauty of life lies. – Laura Ingalls Wilder
We try to live each day following this simple belief. We know just how fleeting life can be and the importance of embracing every moment to the fullest.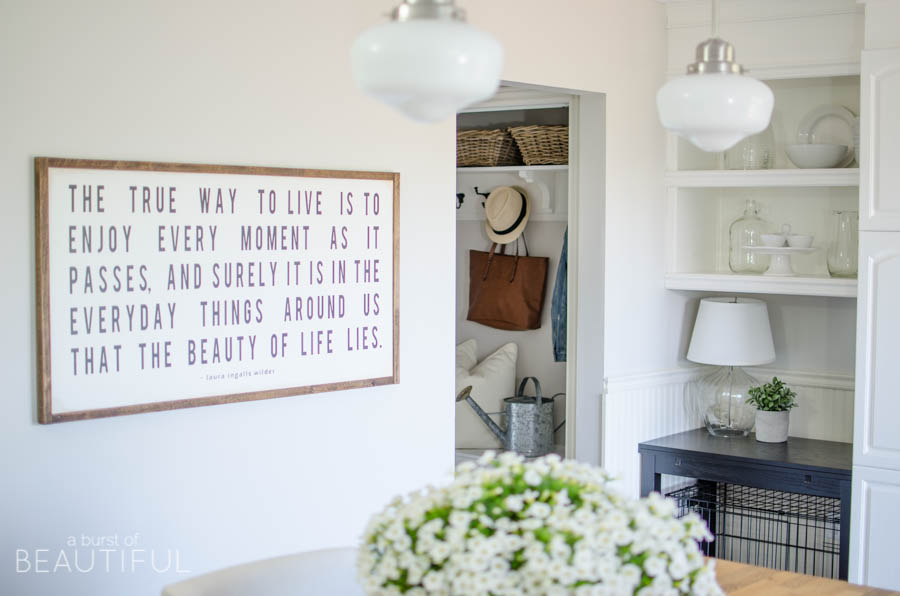 We always try to remember to slow down and appreciate what we have and to acknowledge the beauty in the everyday life that surrounds us – a quiet moment with our little one, a charming old farmhouse nestled into the countryside or a patch of sunshine in an otherwise gloomy day.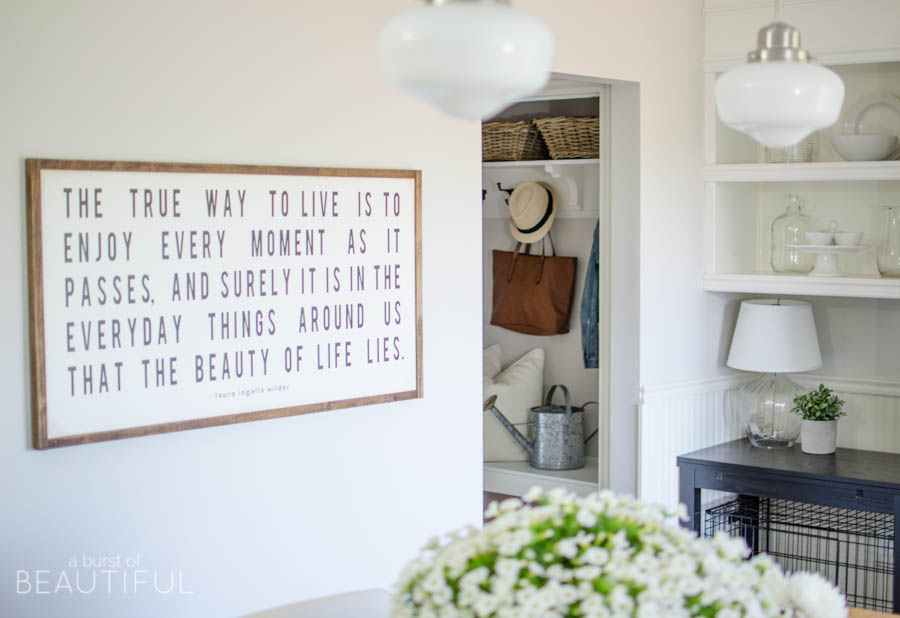 I wanted this Laura Ingalls Wilder quote front and center as a reminder to our family each and every day and I think it looks perfectly at home in our cozy little kitchen.
Have a happy day sweet friends!
Alicia xo