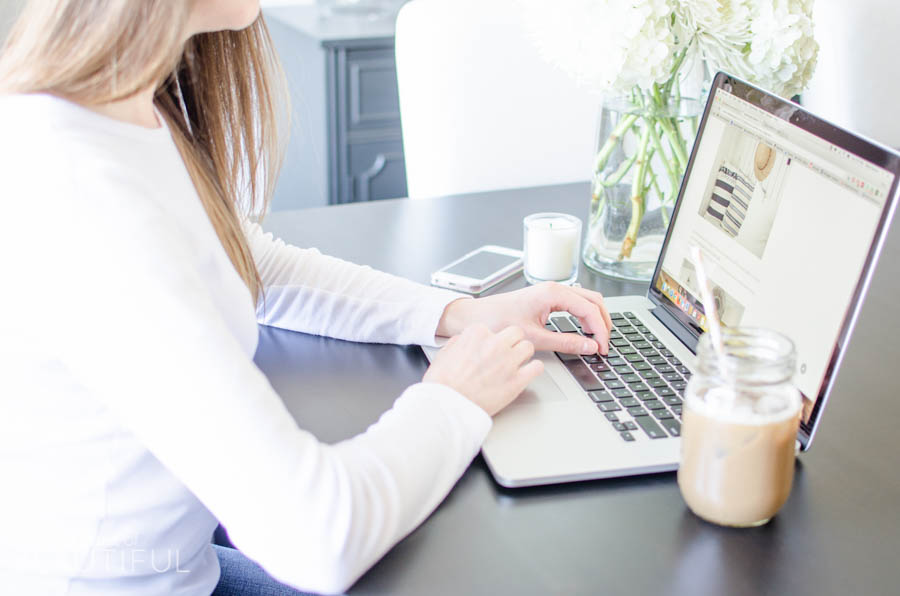 This post was sponsored by Monumetric. All opinions and thoughts are my own. We only ever share products and services that we love and trust.
Today is a special day for us…we've been blogging for exactly two years! But it feels like much longer than that, in a good way!
I want to take some time today to talk about how we started our blog and share some advice and resources with you that we have found to be helpful along the way just in case you were considering starting your own blog and looking for some advice on what steps to take first.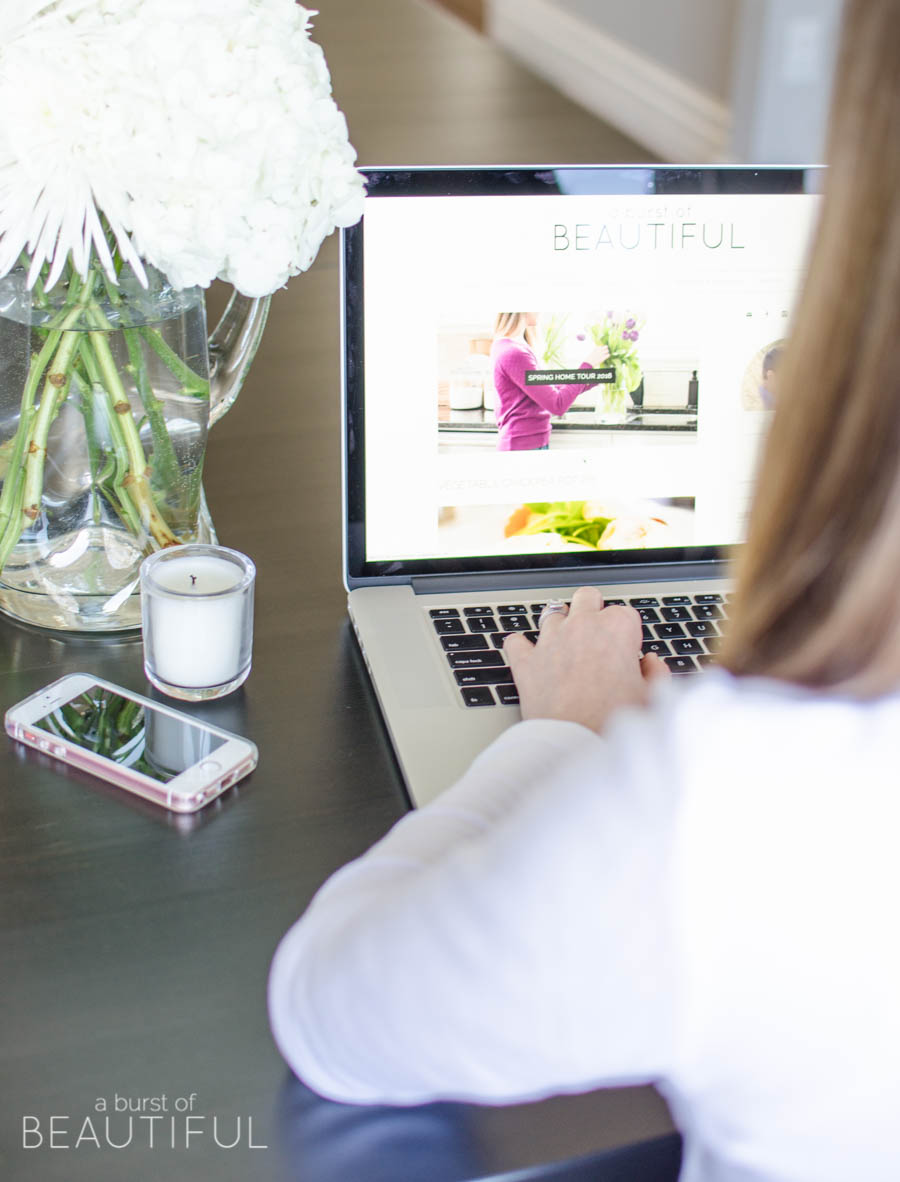 Blogging is such a diverse and personal medium, so there is no one size fits all formula for success. It's very difficult to say what worked for us will heed the same results for someone else, but I want to do my best to share what we have learned over the past two years and what has helped us to grow.
And I thought today would be the perfect day to do that.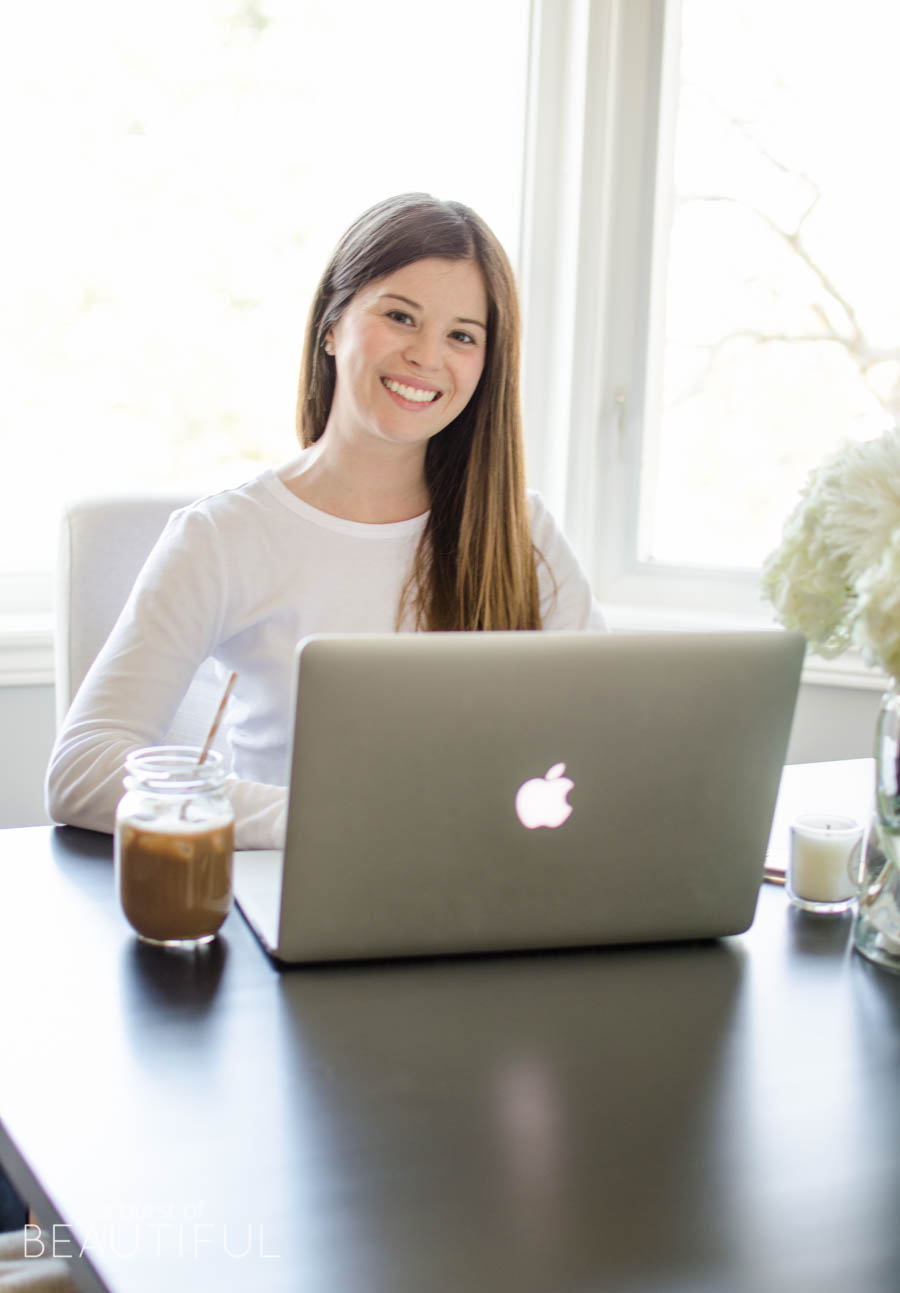 I'll start at the very beginning, the basics of setting up and establishing your blog.
Choose and Register a Domain Name
This might seem pretty straightforward, but it's one of the most important steps in successfully creating a brand you love and want to share with the world. If you are considering blogging, I bet you're excited and ready to jump in with both feet, but you should take your time choosing a name.
Your blog name will be with you for your entire blogging career (re-branding down the road can be tricky), so you want to make sure you choose a name that reflects you and your brand well. Your readers should be able to easily recognize exactly what your brand is about simply by your blog's name.
We chose the name A Burst of Beautiful because we love finding beauty in the ordinary, everyday things that surround us. We wanted our blog name to represent all of the beauty we hoped to share with you under the scope of a lifestyle blog – our home, family, recipes and a little bit of fashion.
Now it's time to make sure your name is available and purchase it! You can register your domain name through numerous different companies, one of our favorites is Bluehost.
Design a Logo
Once you have settled on and purchased a name, now is the time to create a logo. Depending on your skill level you may choose to create your own or hire a professional to design a logo for you.
Either way have some fun with this part and remember that you want your logo to reflect the overall look and feel of your brand. My best piece of advice – keep it simple. You want your logo to be able to grow with you and your blog.
Choose a Blogging Platform
There are two main blogging platforms to choose from, Google Blogger and WordPress.org. There are benefits and negatives to both, so choose wisely.
We started our blog with Google Blogger, simply because it was the free option. But we soon realized it didn't offer the flexibility and options of a WordPress.org site. Once we knew blogging was for us and it was something we wanted to pursue professionally, we made the switch to WordPress.org.
There is a cost involved, but it is minimal and the benefits greatly outweigh the cons.
Google Blogger is a great place to start if you're unsure if blogging is for you, or you don't have much of a budget to begin with. But keep in mind if you choose to migrate to WordPress.org once you are into your blogging journey, there is a certain degree of difficulty involved.
Choose a Hosting Company
It's important to do a little bit of research now, you want to choose a host that is both reliable and offers great support. Essentially, a hosting company is where your website is housed, so you want to consider speed, reliability and security as your top priorities when choosing a host.
You might find it convenient to purchase your domain name and your web host with the same company. This will keep all of your support and resources under one roof. After our own research and recommendations from fellow bloggers, we chose Bluehost to host our blog. We've found them to be very reliable and they've always offered terrific customer support.
Design Your Blog
This is the fun part! There are so many different designs you can choose from, whether you decide to hire a professional to design your blog or purchase a theme, this is the part that makes your blog beautiful, captivating and a reflection of your brand.
If you chose WordPress.org as your blogging platform, I recommend purchasing Genesis Framework and a child theme. Genesis Framework works much like the bones of your blog, it defines the structure and foundation of your website. A child theme is then needed to take it to the next level – and make it pretty.
We chose Foodie Pro by Shay Bocks as our child theme and I love it. It's simple, clean and easy to navigate and it perfectly fits the look and feel we had in mind for our brand.
There is no coding required for Genesis Framework and most child themes. They are very user-friendly and you'll be building your blog in no time. Once you become more familiar with widgets, plugins and coding you will also be able to further customize these themes to suit your needs.
Get Social
A huge part of blogging is social interaction, you'll want to make sure you set up accounts for your blog on Instagram, Facebook, Pinterest, Google +, YouTube and Twitter. Keep your brand consistent across all of your social media channels to make sure you are easily recognizable to your readers.
Now you're all set, it's time to start creating amazing content that will encourage loyal readers and inspire others.
Monetization
Once you have been blogging for a few months you may want to consider how to monetize your blog. This is probably the question we are asked the most – how do you make an income from your blog?
First and foremost, I want to stress that blogging must be about more than making money. If you're starting a blog only as a means of earning an income it will not succeed. You need to have a passion and a drive for what you are sharing. If you don't truly love what you're doing you will burn out quickly and your readers will know you're not being authentic. It takes a long time to build your content and following to the point that you can make a decent income, but those who don't give up too early can definitely succeed.
Blogging is a huge commitment, it takes hours and hours of time to create good content, including planning your posts, creating projects, etc., styling and photographing your projects, editing your photos, writing your posts and promoting those posts across social media. Not to mention the endless hours it takes to maintain a blog behind the scenes.
That being said, if you're serious about blogging, earning an income from something you love doing is a happy little bonus.
When considering your monetization options, I hope you'll look into Monumetric (formerly known as The Blogger Network). I can't stress enough how important they have been in our blog's growth and success.
They are a company built by bloggers for bloggers, so they understand the ins and outs of blogging, which allows them the ability to offer so many amazing services that set them apart from other ad networks. These are a few of my favorite…
Monetization – We are making 3x times more in display ad revenue with Monumetric than we were with previously with three ad networks that we had to manage ourselves.
Mobile – The majority of your readers will view your blog from a mobile device, and Monumetric offers a free mobile ad tool that will create a better experience for your readers and increase your ad revenue.
Site Audit – Monumetric will audit your site for free to ensure it is optimized for ad revenue.
Free Blogging & Publishing Resources – There are heaps of free resources available to help you stay on top of your game and ensure you're making the most of your blog.
Build Your Blog – From an annual conference to online courses, Monumetric has compiled advice and tips from some of the most successful bloggers out there and it's all at your fingertips.
Monumetric is perfect for those bloggers who are serious about turning their blog into a business. They offer this incredible program called, Propel. It's invaluable for those bloggers that are ready to take their blog to the next level. Once you sign up for this program you'll receive access to over 70 courses teaching you how to grow your blog, while Monumetric sets up, manages and optimizes all of your advertising, so you have time to focus on the important stuff. It's brilliant!
What are you waiting for? Pop on over to Monumetric today and sign up!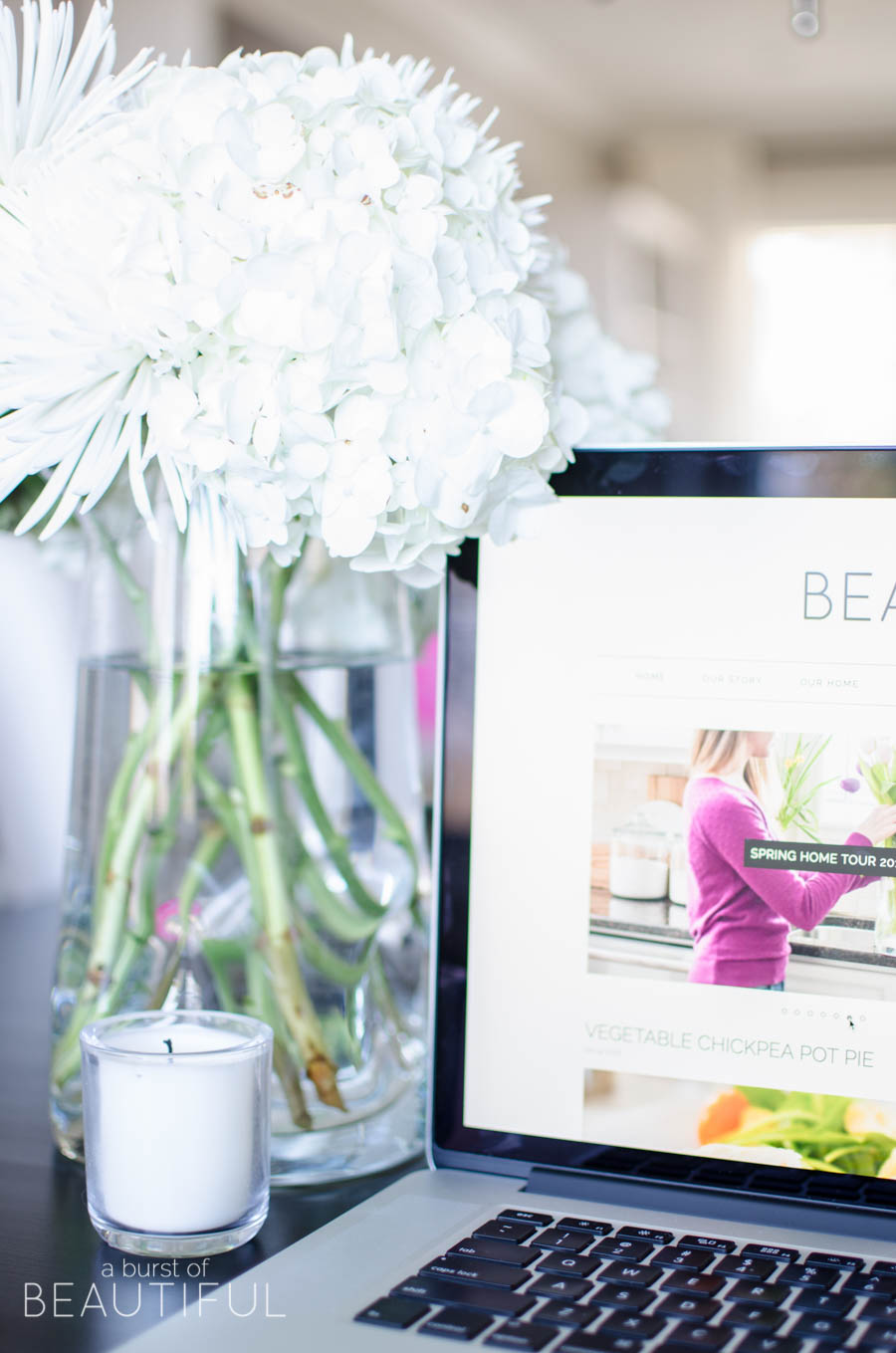 Well, there it is – in a nutshell. If you've ever considered blogging, I hope you have found this information to be helpful and inspiring. I can honestly tell you that blogging has changed my life. I have this incredible outlet to share my creativity, I have developed and nurtured relationships with some amazing women (who I now consider some of my closest friends), and I have the joy of doing something I love each and every day (and I get to do it from home with my sweet little one!).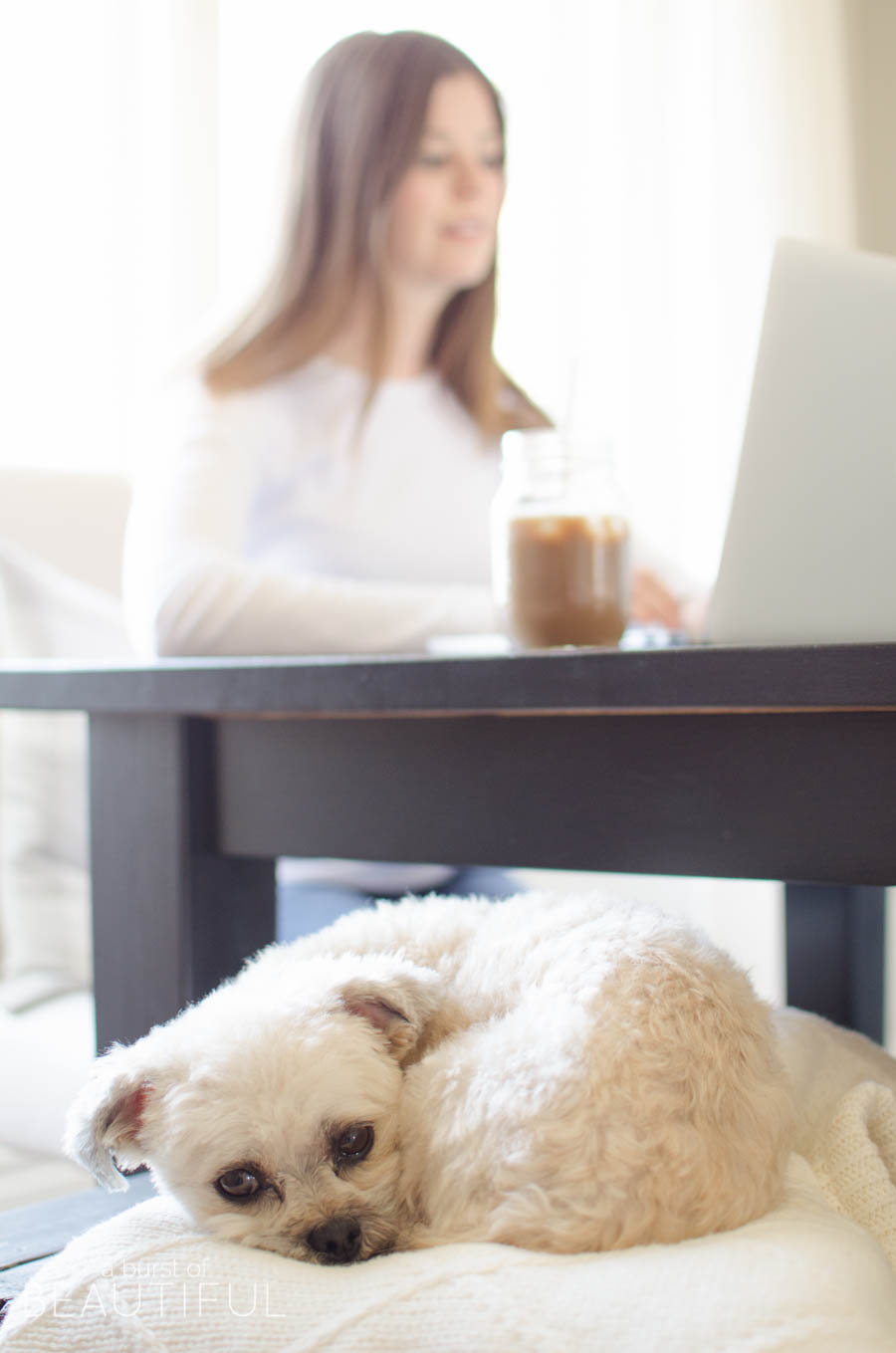 Please let us know if you have any questions that I did not answer or maybe you just need a little bit of advice or encouragement- we always love hearing from you!
Have a wonderful day!
Alicia xo
Please note this post may contain affiliate links, which allow us to make a small commission from your purchase, but your purchase price stays the same (see our full disclosure policy here). Thank you for helping support our blog.