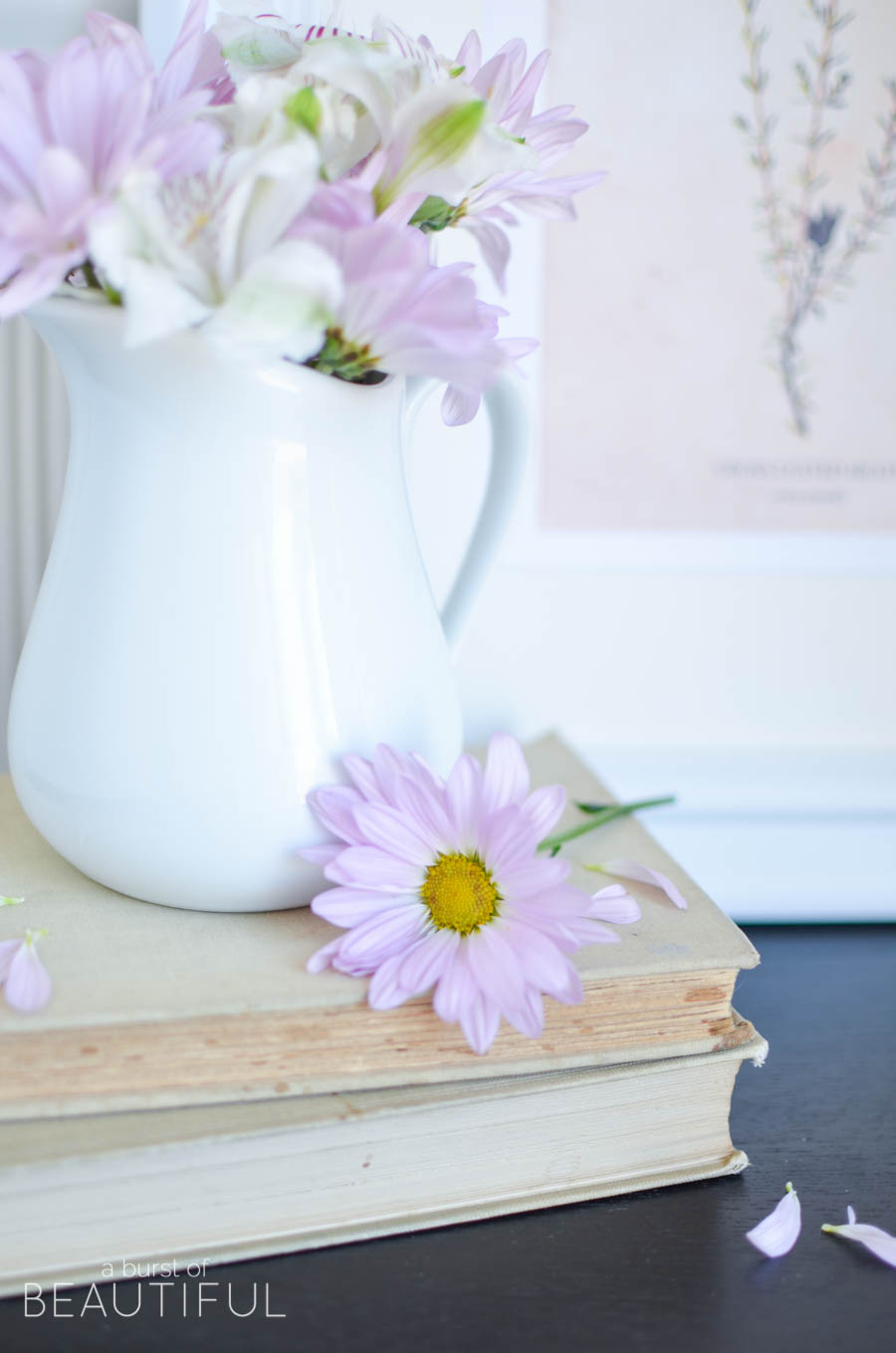 We live in a typical builder basic home (you can stop by for a visit and take our full house tour here) in the city but have big dreams of one day building our own little farmhouse nestled in the country. I absolutely love the simplicity and organic feel that accompanies country living and the thought of someday owning our very own farmhouse leaves me so happy. Until then we are always finding little ways to add simple farmhouse details and charm to this house we call home.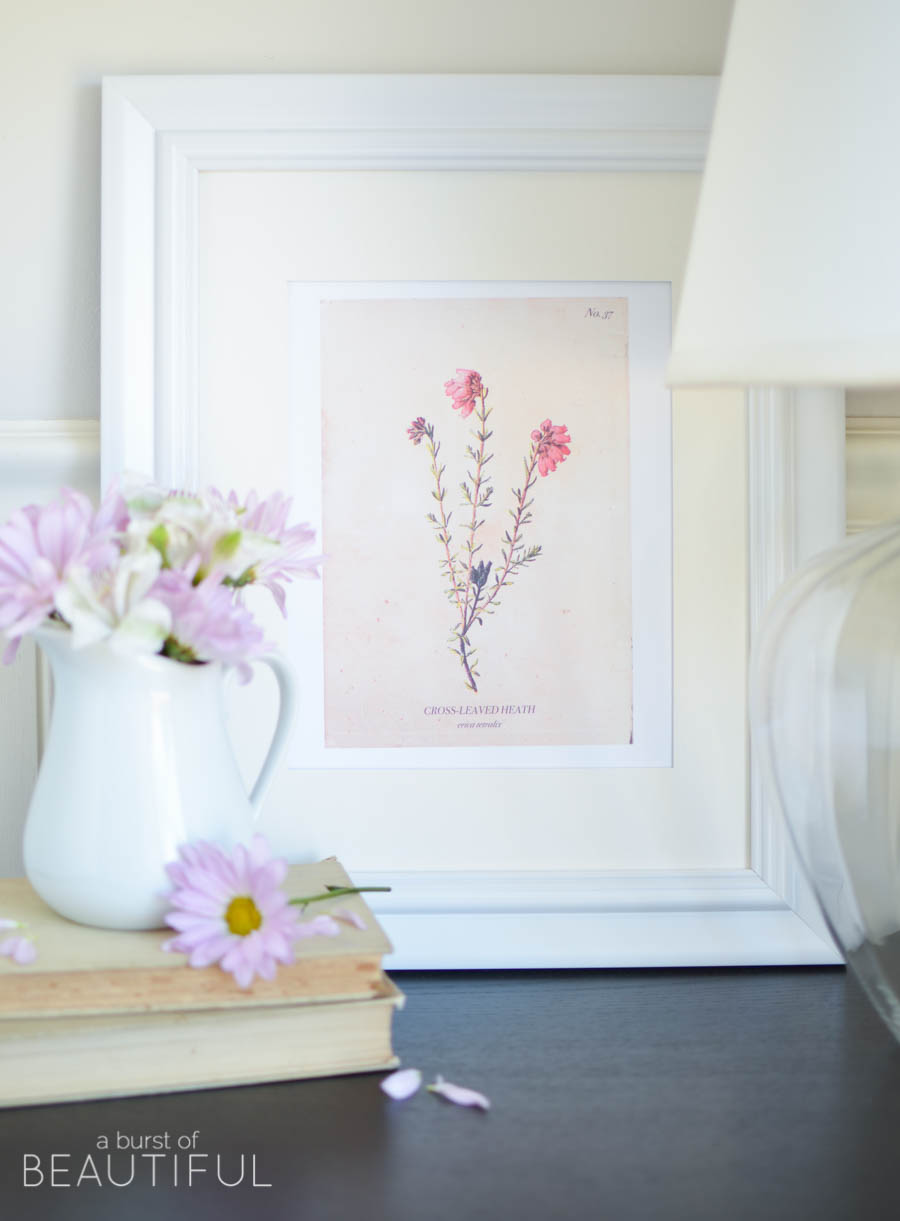 And while this home doesn't have the sprawling countryside views I dream of, our house is surrounded by beautifully flowering bushes and pretty little trees full of fresh buds. It does inspire me to bring some of that beautiful nature inside, often through cut blooms, but sometimes through art as well.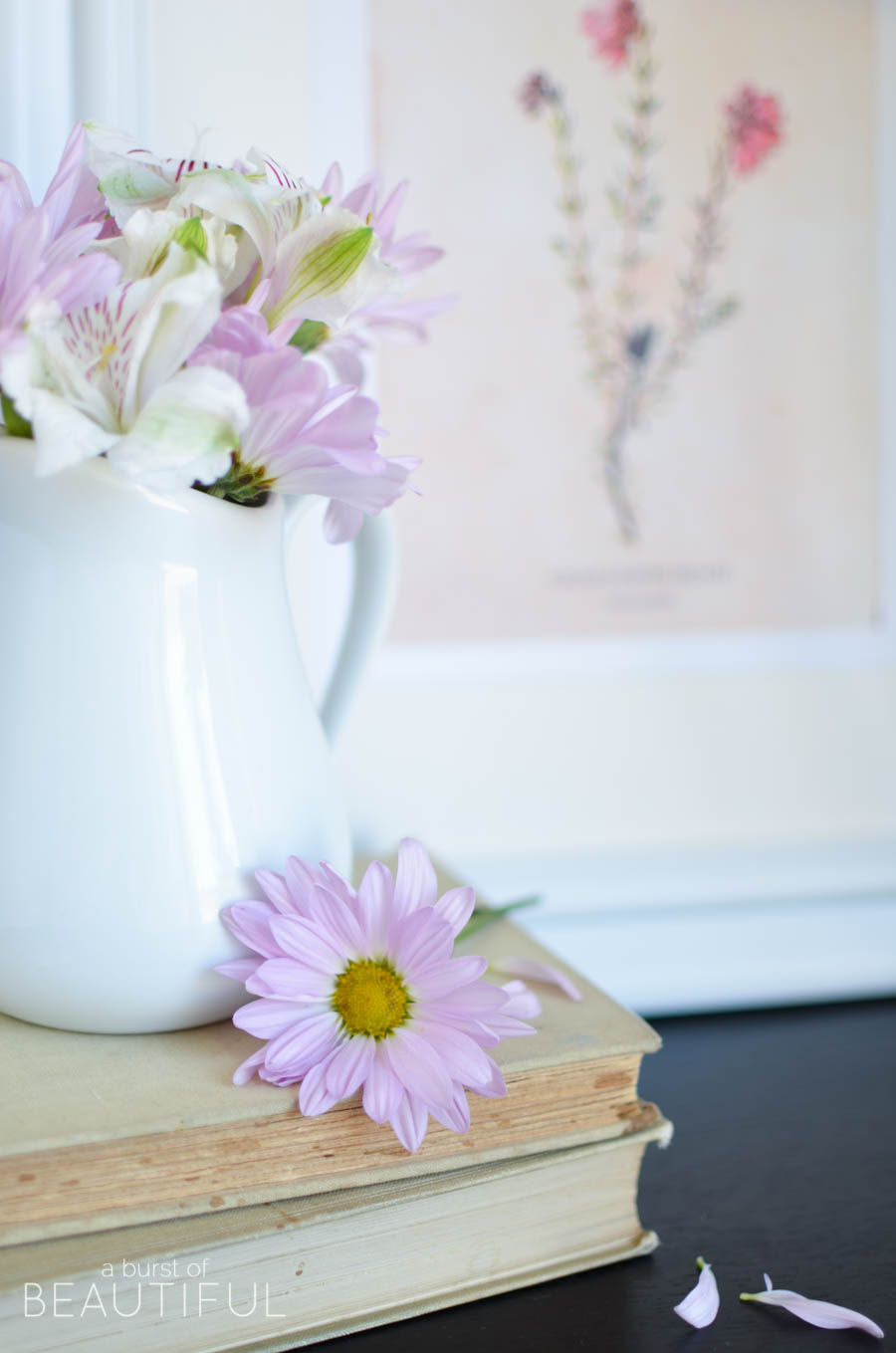 Lately, I have been so drawn to the beautiful detail of vintage botanical prints. The dainty floral illustrations and the pretty script get me every time. In fact, one of my favorite ways to add a bit of farmhouse detail to our home is to decorate with well-worn vintage pieces, a few of my favorite pieces are a chippy wooden toolbox, our daughter's highchair and distressed vintage windows. I love that these pieces come with a history and story all their own.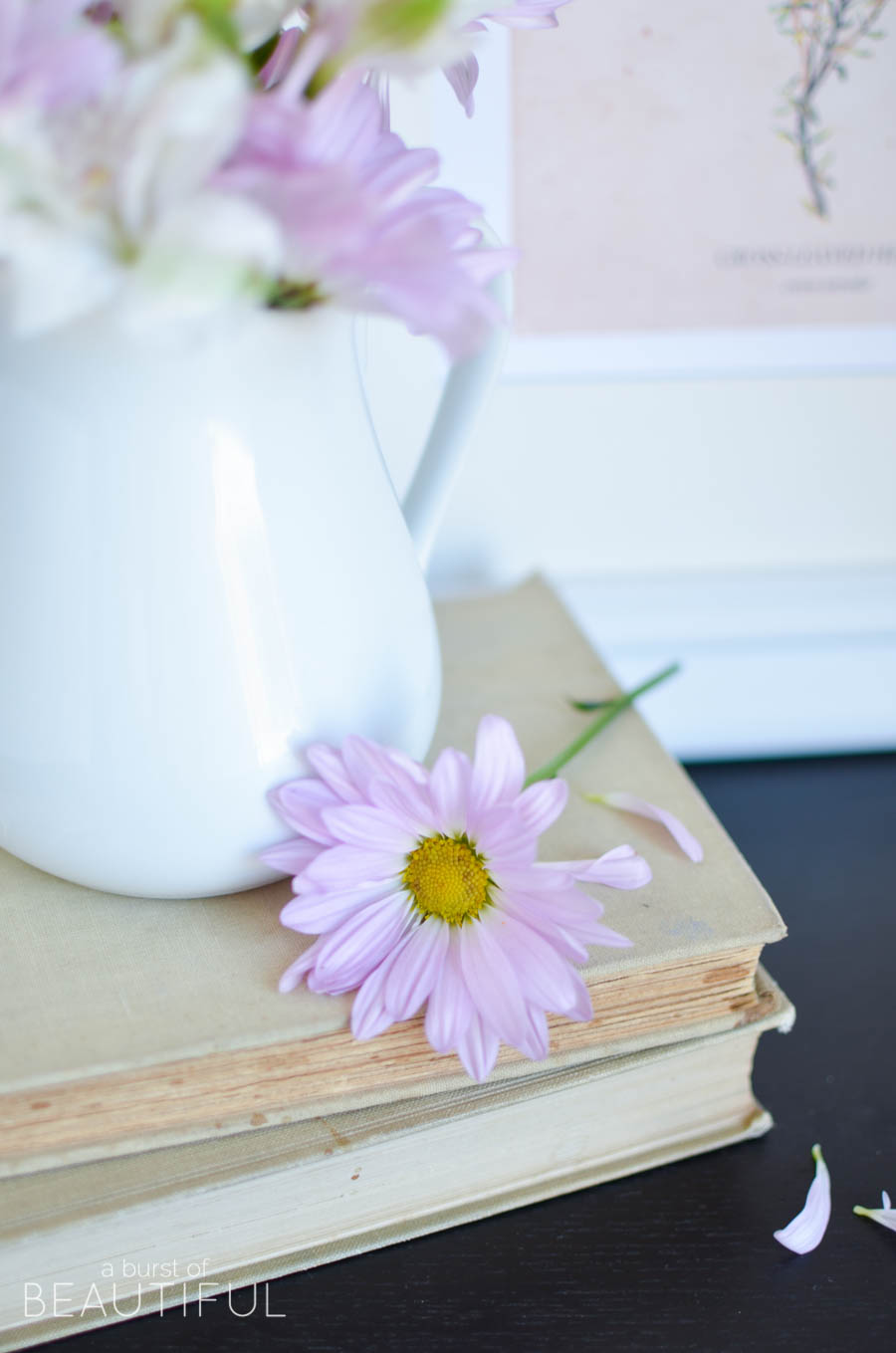 I haven't had much luck finding a set of original vintage botanical prints yet, so I decided to make a few Vintage Wild Flower Botanical prints and share them with you.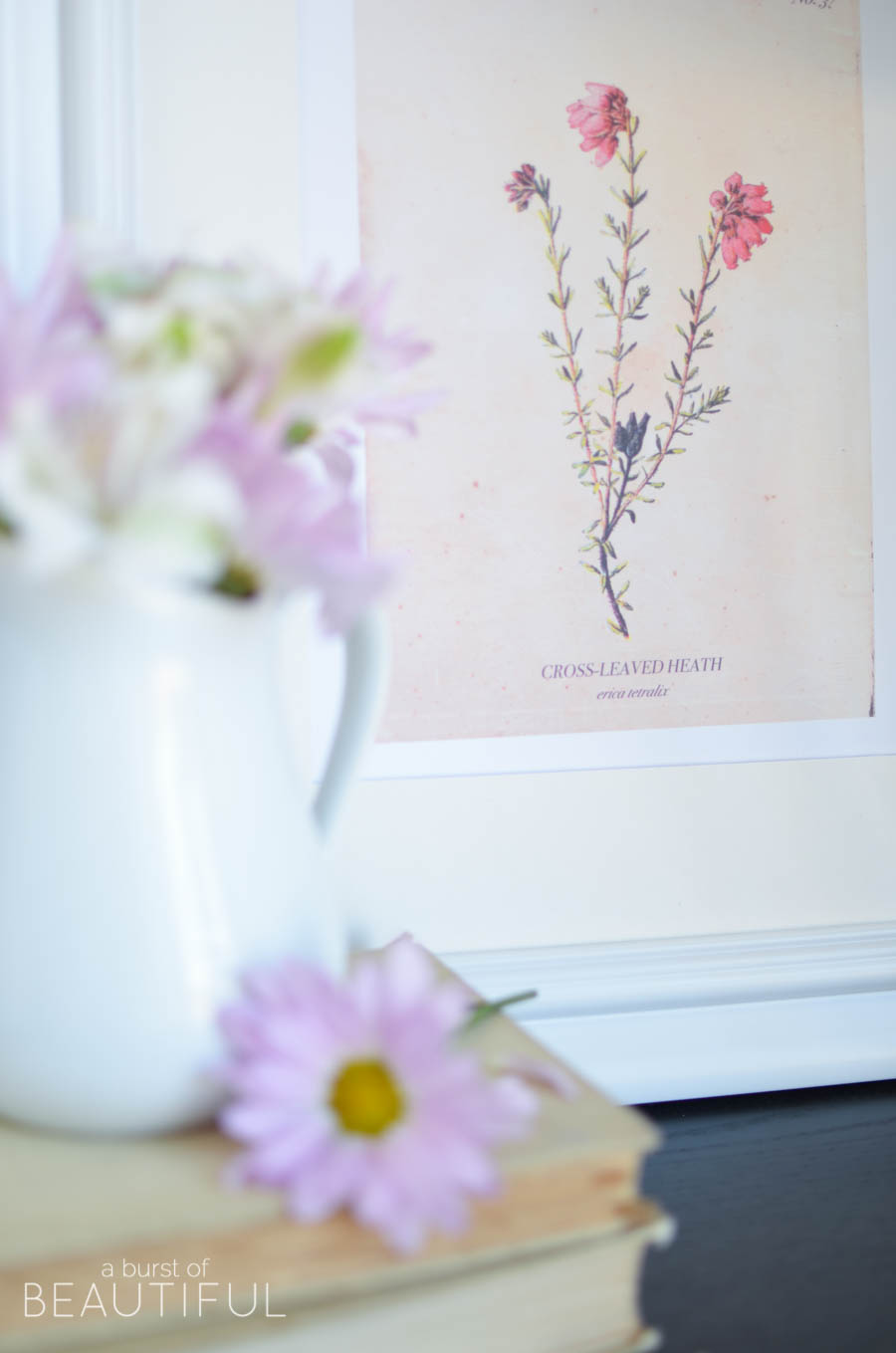 I made a set of four prints featuring delicate wildflowers, they instantly stir up the thought of warm summer days spent exploring the countryside (last year I made a similar set, you can download them here). And they bring in just the tiniest hint of color to our otherwise neutral home.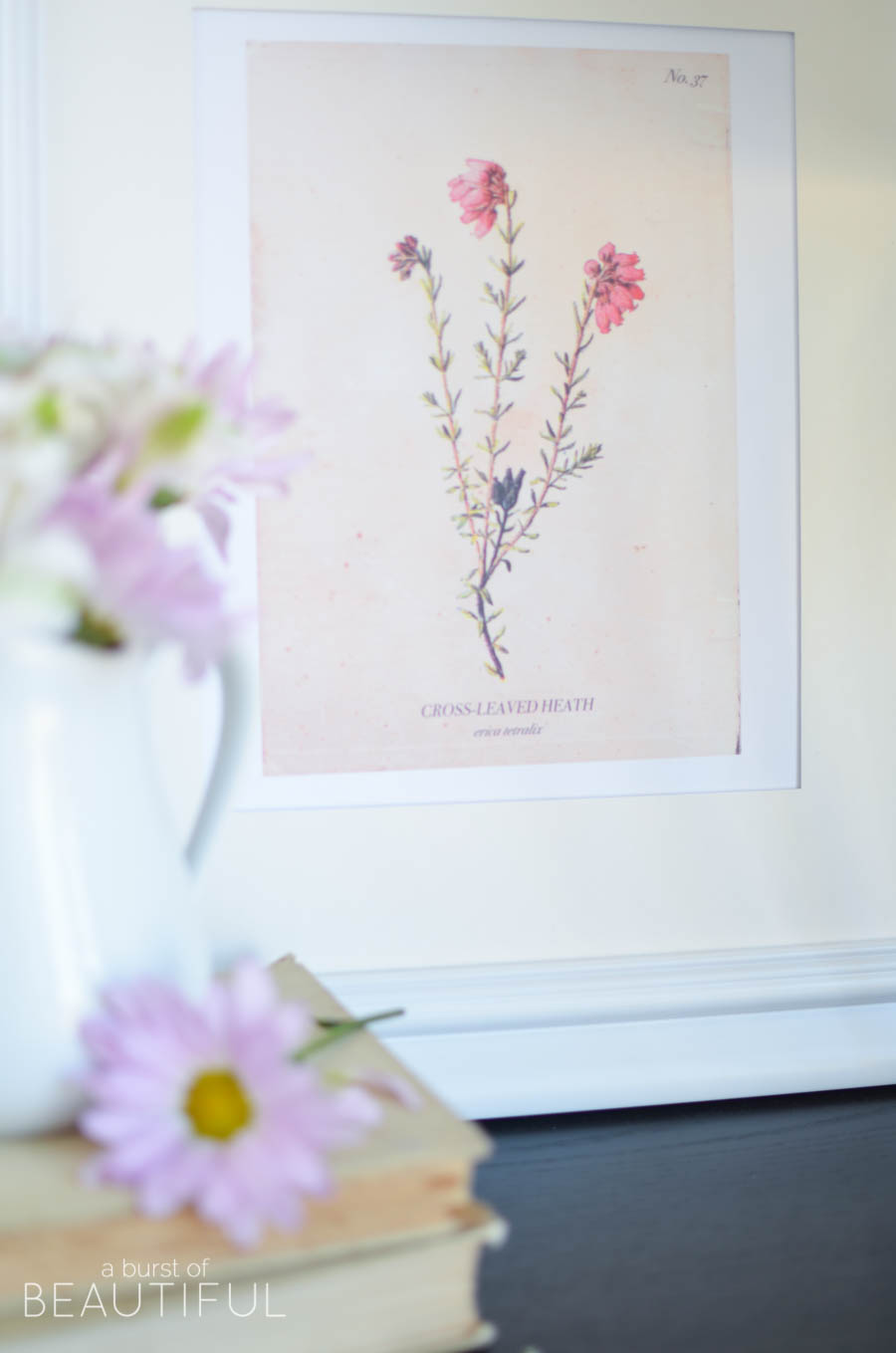 These prints look pretty on their own or arrange them together as a part of gallery wall for a simple and eye-catching piece of art.
I've included two sets, one with an antique paper background, and one set on a solid white background. I hope you enjoy these prints as much as I do! Please note these graphics were sourced from Antique Images.
Have a beautiful day,
Alicia xo
The post, Vintage Wild Flower Botanical Prints, first appeared on Craftberry Bush on March 19, 2016.