This recipe started on one of those nights that I felt creative in the kitchen but was pressed for time. You know when you get home from a long day at work and the last thing you want to do is spend two hours creating a gourmet meal? This was one of those days. So I took inventory of what we had on hand in the pantry and the refrigerator and thought, okay what can I make that's easy and delicious?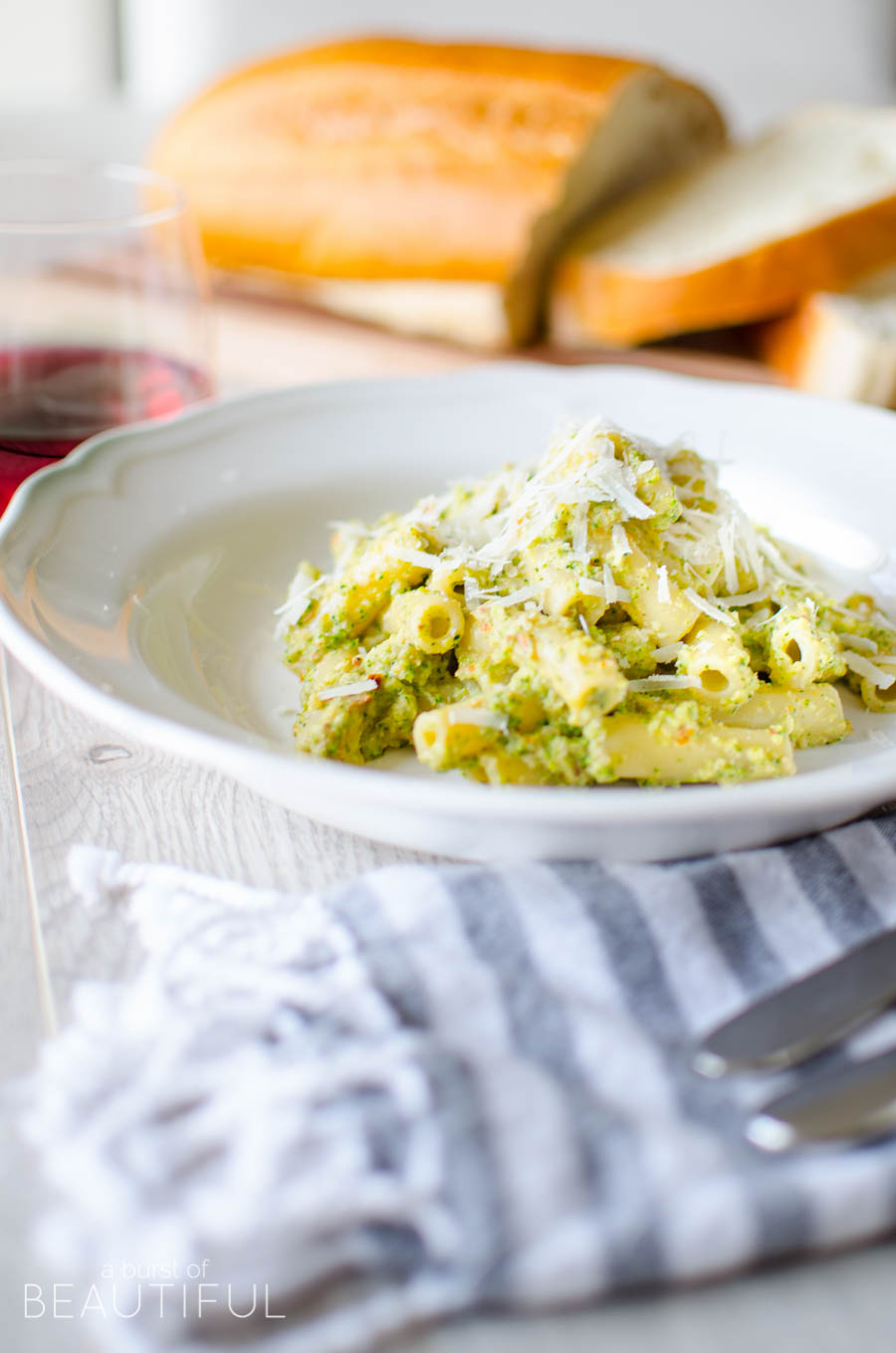 I like to have some staples on hand at all times that can be used to make a variety of dishes. Most people have all of these ingredients at home or something they could substitute. Dried pasta are a great thing to stock up on. I always buy a few different varieties when they go on sale.
We typically have onions and garlic on hand and I always try to have a pack of sundried tomatoes in the house because they can be so versatile when making any dish. Recently, I've added heavy cream to my list of staples in the house. It comes in handy when you're making sauces or desserts and has a great shelf life in the refrigerator.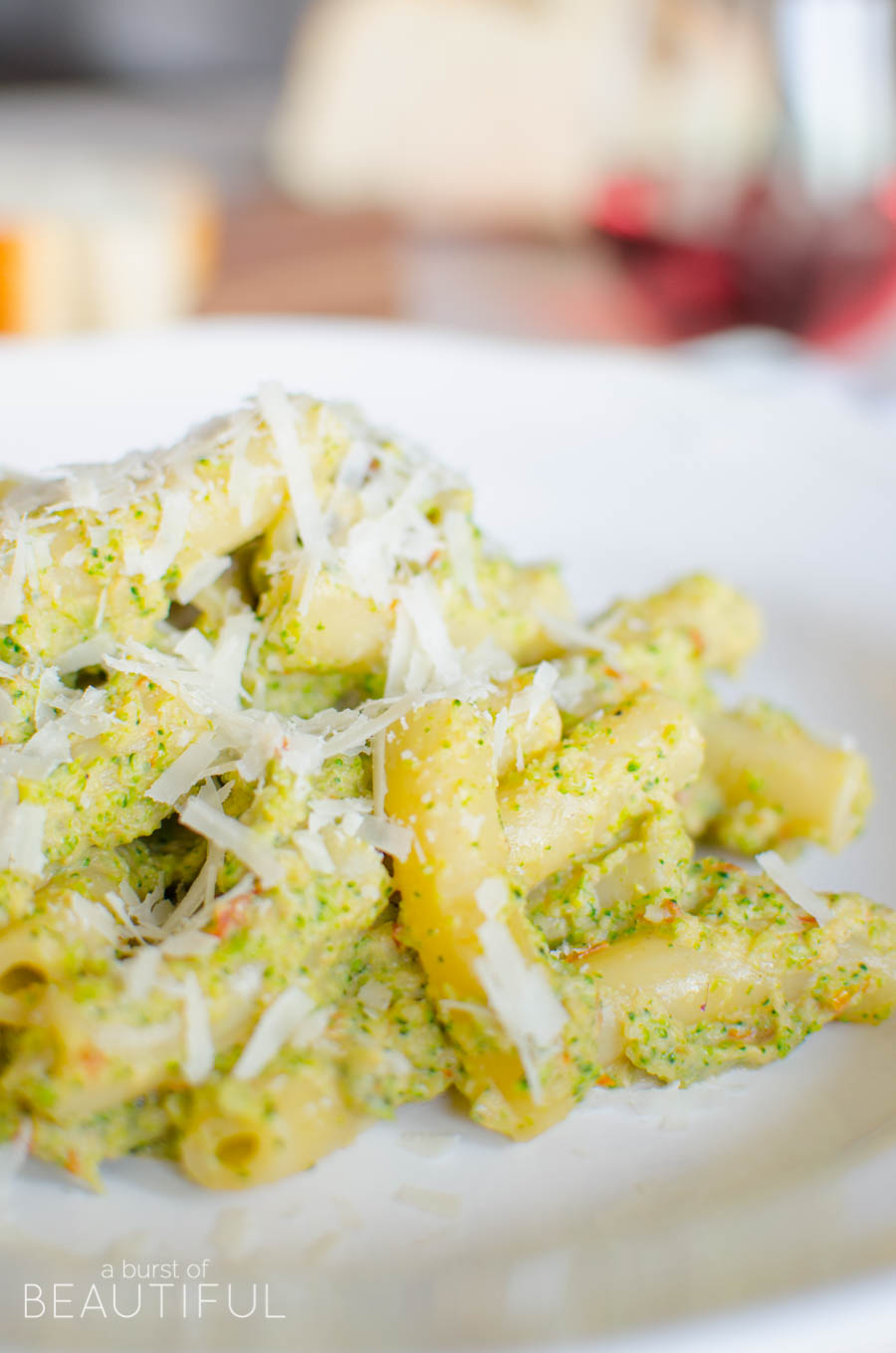 Different varieties of cheese can always be found in our deli drawer. Cheese is always a great snack food, but can also be used in so many ways. It's great for salads, pasta, pizza and garlic bread, and it's always helpful to have several types on hand.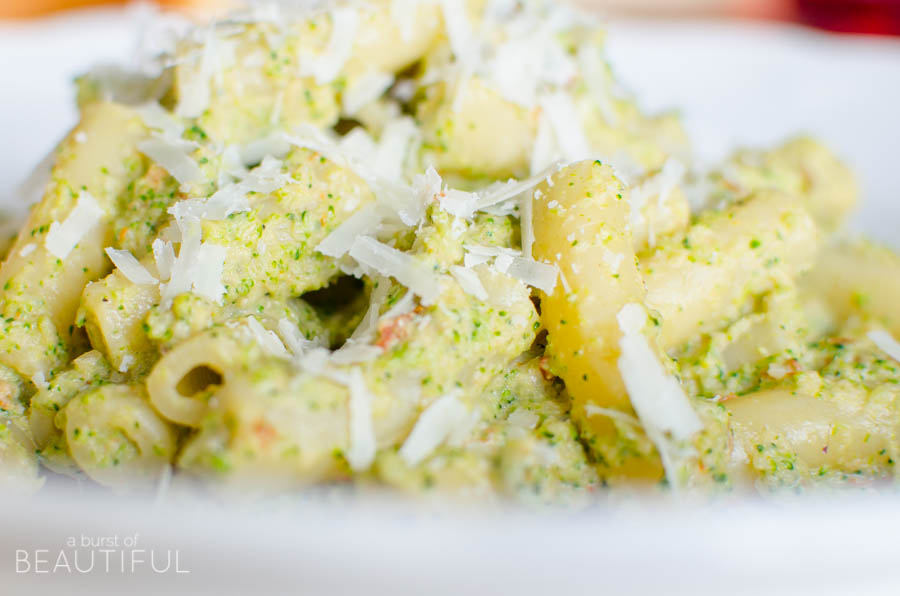 Our toddler loves broccoli so it is something we keep in the house, either fresh or frozen. For this recipe, I used fresh broccoli florets. I simply started by boiling them for 4 minutes until they are slightly tender (you can steam as well). I didn't strain the broccoli in a colander. I removed them from the boiling water with a slotted spoon and then used the same pot and water to cook the pasta until it was al dente.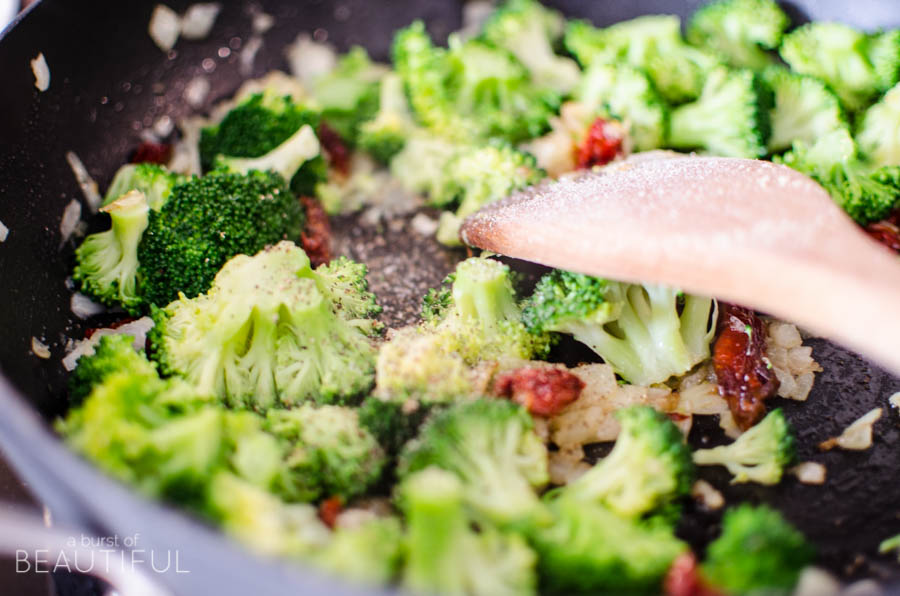 Then sauteed onion, garlic, and sundried tomatoes until the onions were soft and translucent. Then I added the broccoli, salt and pepper to taste and cooked for a few minutes longer.
I transferred it to a food processor and pulsed it until it was grainy, not pureed. Make sure you scrape down the sides so that everything gets chopped up. I added cream and pulsed it until it was fully mixed in to give it a creamy texture. It was still a little thicker consistency than I was planning on making, but I had some pasta water left over and decided to add about half a cup to the mixture to thin it out a little.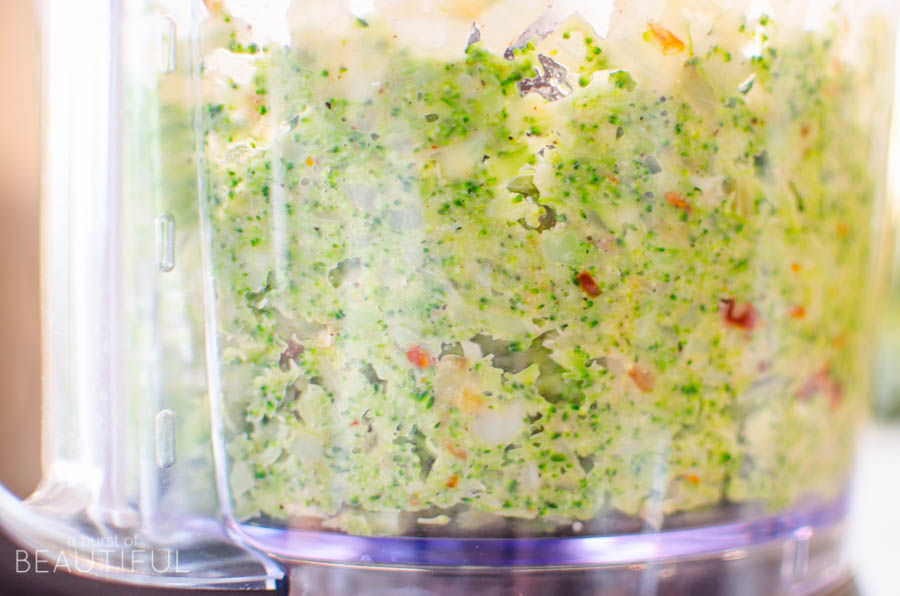 I mixed the pasta and sauce together and topped with shaved Grana Padano cheese and toasted garlic bread to go along with the dinner. A hearty caesar salad and garlic bread pairs nicely with this recipe.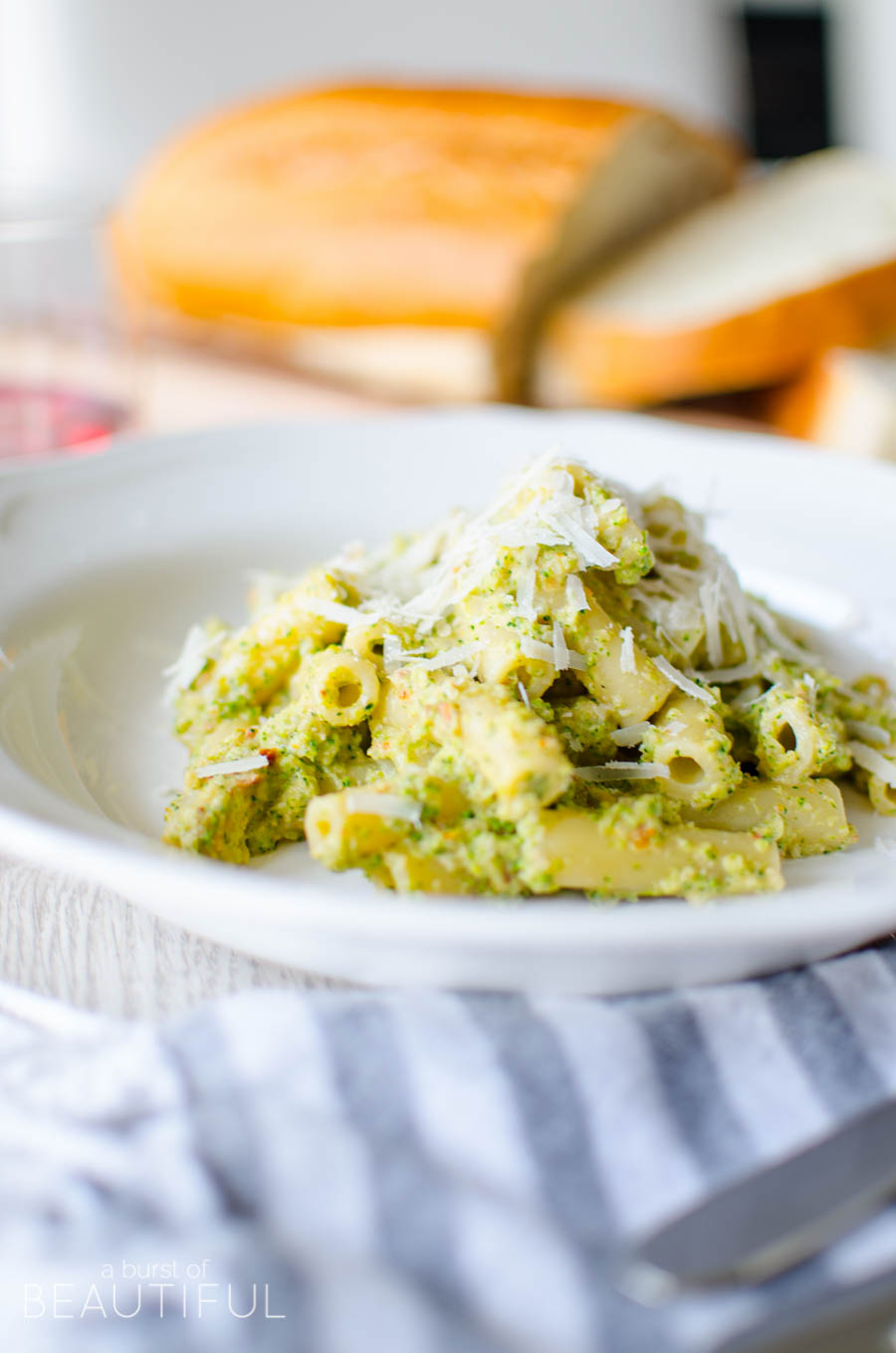 Give it a try and let us know what you think! Enjoy!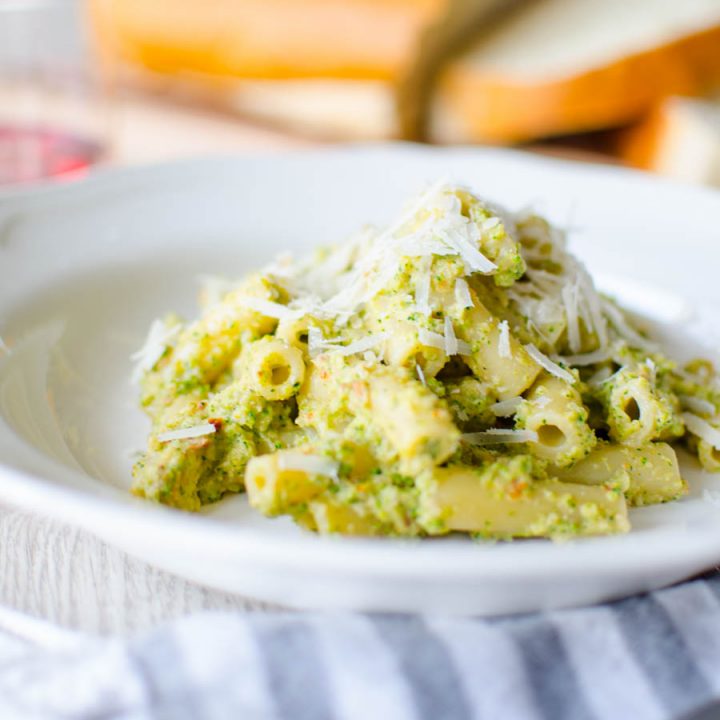 Creamy Broccoli Rigatoni
Ingredients
450g (1lb) Rigatoni Pasta
1 bunch broccoli (approximately 4 cups of florets)
1 small yellow onion, chopped
1 clove garlic, chopped
1/2 cup sundried tomatoes, chopped
1/2 cup heavy cream (35%)
Salt to taste
Pepper to taste
1/2 cup grated Parmesan, Pecorino Romano or Grana Padano cheese.
Instructions
In a large pot, bring water to a boil.
Chop broccoli down to florets, leaving a little bit of the stem. Cook in boiling water for 4 minutes or until you can easily pierce a stem with a knife.
Using a slotted spoon, remove broccoli and set aside.
Cook pasta in broccoli water until al dente as per package directions.
Save about 1/2 cup of the pasta water before draining pasta. Once drained, add the pasta back to the pot.
Meanwhile, in a large skillet, sauté onion, garlic and sundried tomatoes until onions are translucent. Add in broccoli, salt, pepper and continue to cook for 3 minutes.
Transfer mixture to a food processor and pulse until smooth. Slowly add cream and 1/2 cup of pasta water until you reach a slightly runny consistency.
Pour over pasta and mix well.
Serve topped with grated Parmesan, Pecorino Romano or Grana Padano cheese.
Nutrition Information:
Yield:

6
Serving Size:

1
Amount Per Serving:
Calories:

192
Total Fat:

13g
Saturated Fat:

8g
Trans Fat:

0g
Unsaturated Fat:

4g
Cholesterol:

39mg
Sodium:

359mg
Carbohydrates:

13g
Fiber:

1g
Sugar:

3g
Protein:

8g