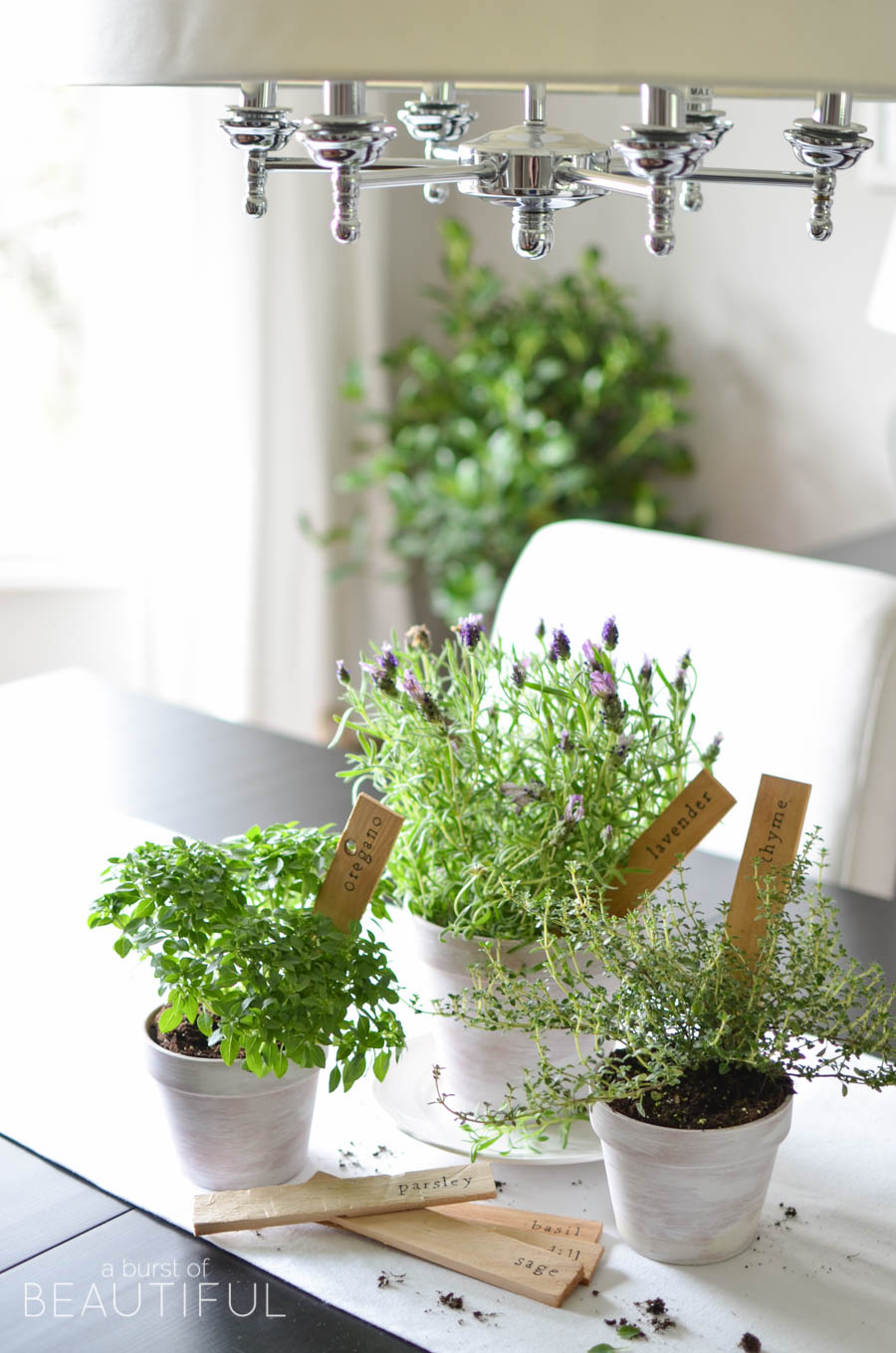 We love spending time in our kitchen cooking simple, homemade meals for our family. And it's one of the reasons we are always so happy to see summer roll around, it means we have our pick of fresh, local ingredients to incorporate into our recipes.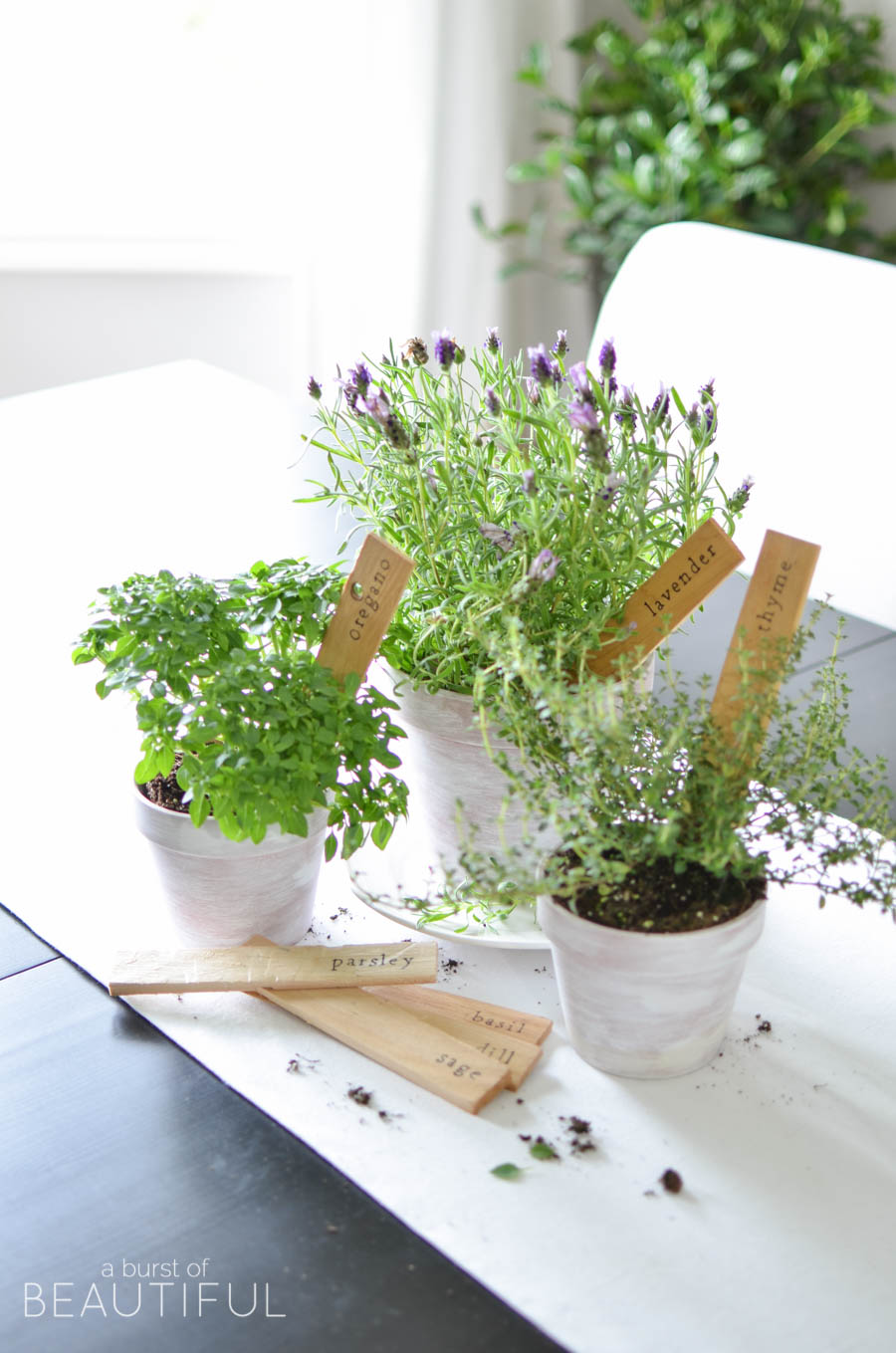 We did things a little differently this year, though. Instead of planning weekly trips to our local farmer's market we decided to plant our own vegetable garden and hoped for the best!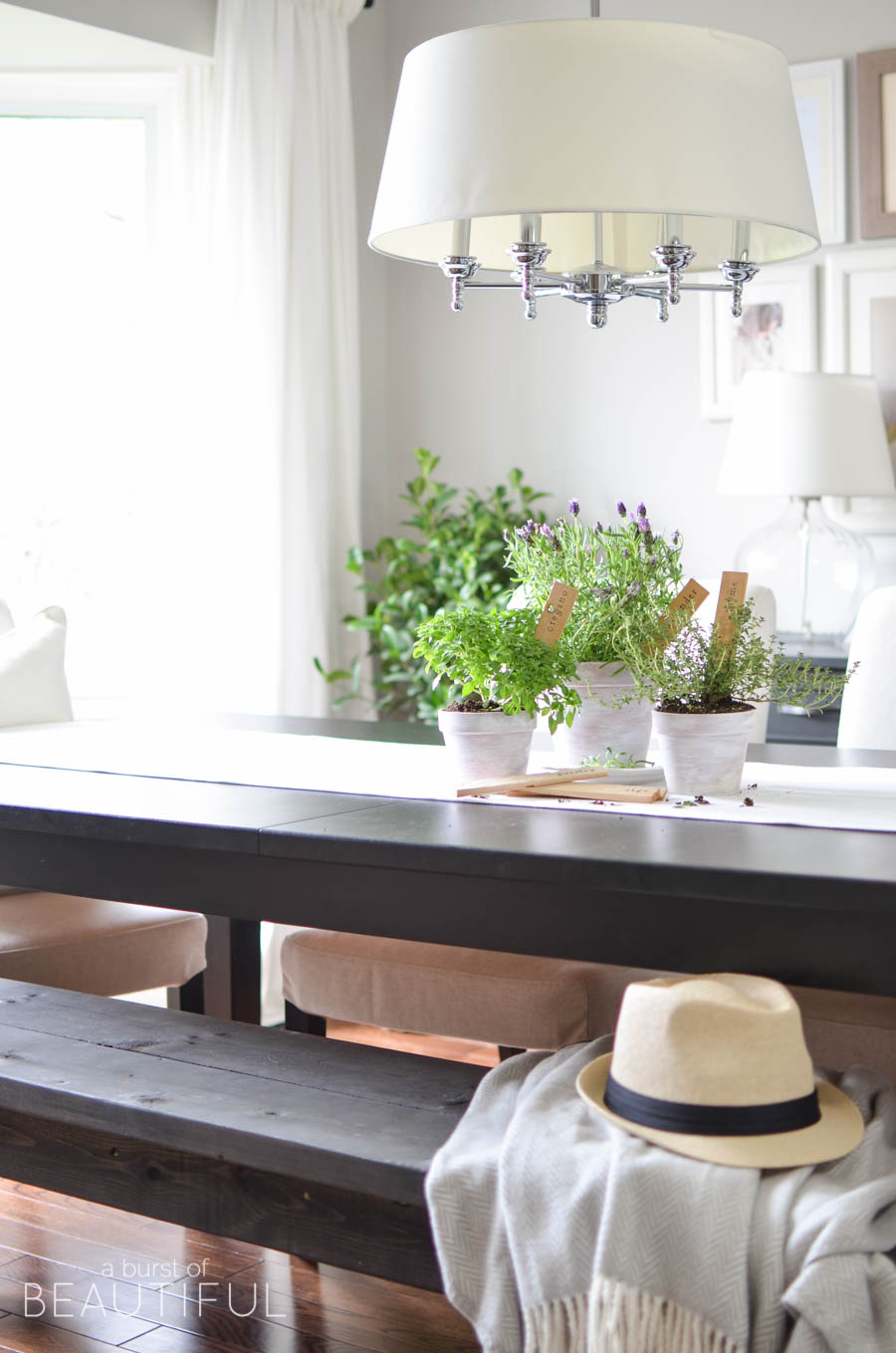 We had no idea if our little garden would grow, but it's thriving more than we could have ever imagined (see our latest update here). Just last night, Nick and I were talking about how satisfying it is to grow and harvest our own food.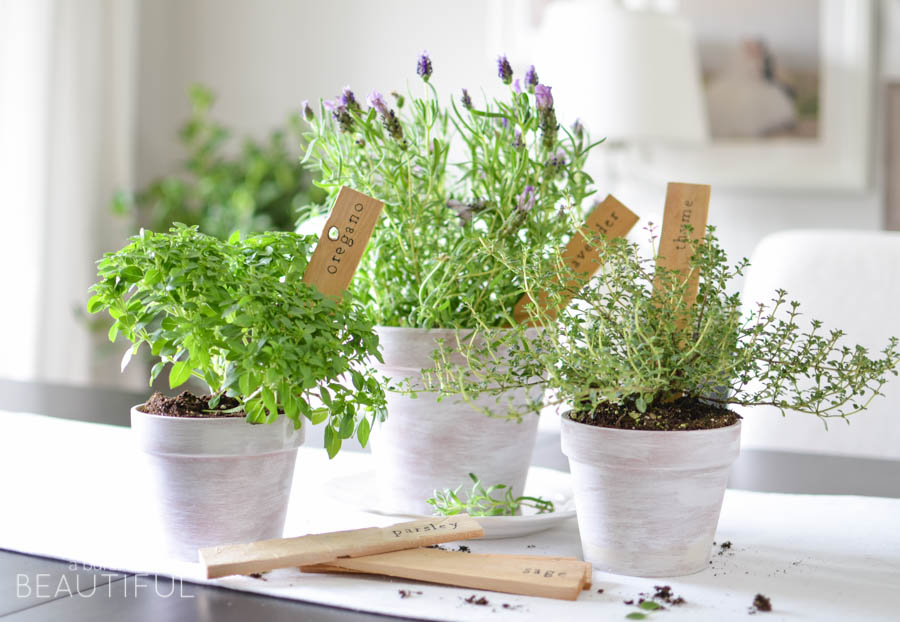 And even though we have a sweet little garden filled to the brim with veggies and herbs, we still love to keep potted herbs around our house, scattered throughout the dining room, kitchen and patio.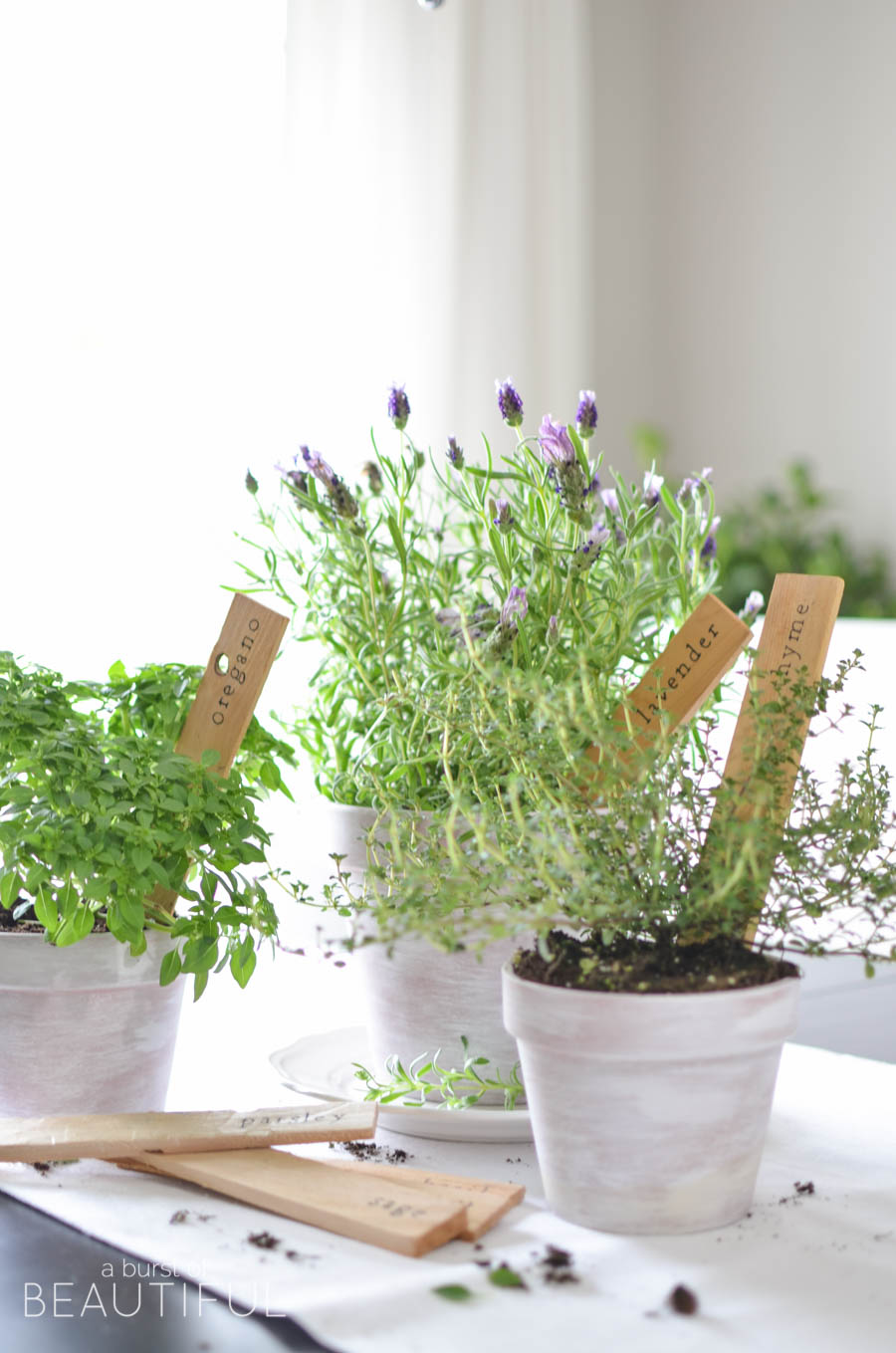 It's so convenient to step into our dining room to snip a few sprigs of oregano or thyme as we prepare dinner. Not to mention, a few potted herbs make the prettiest little centerpiece.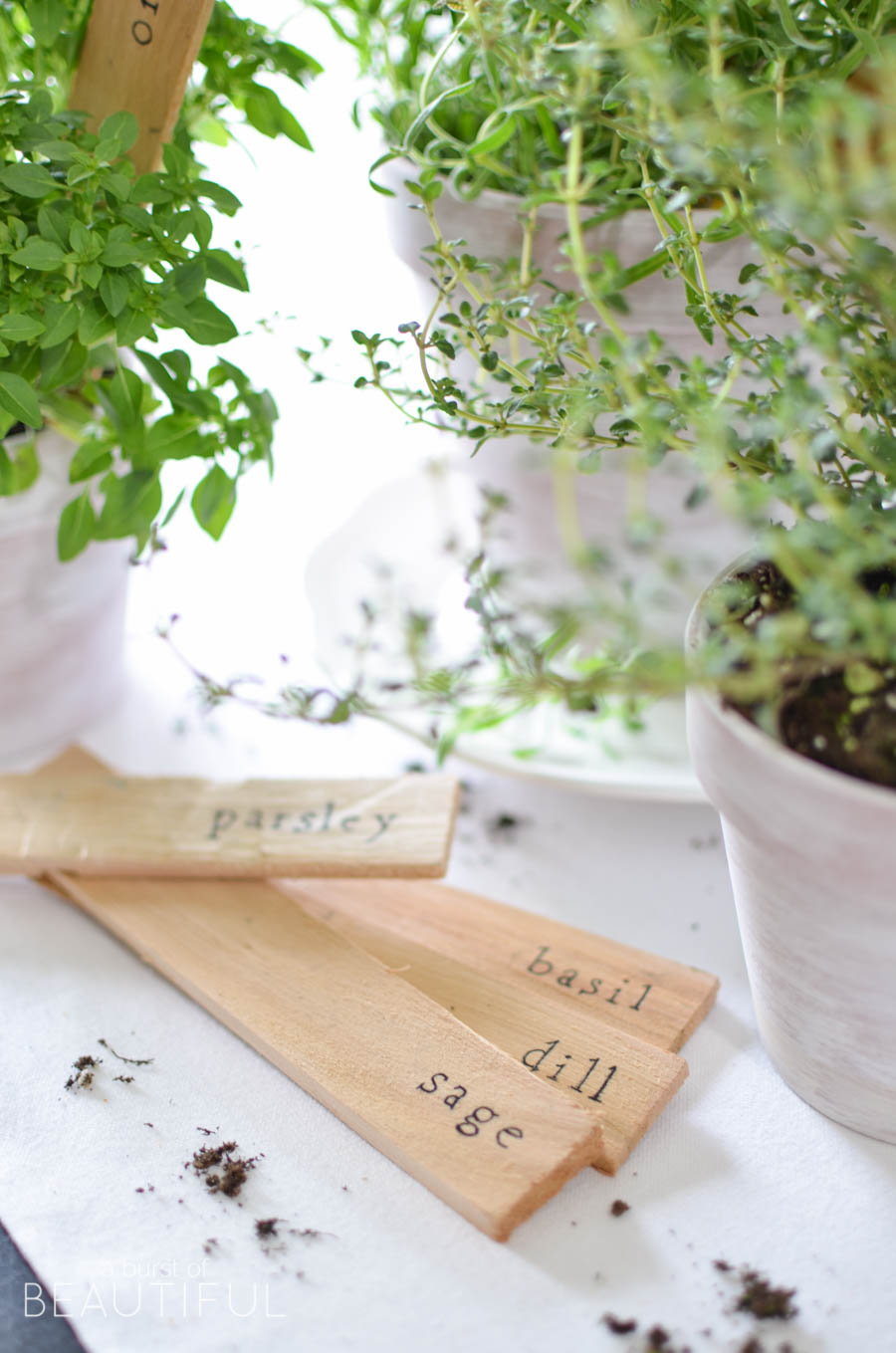 We love teaching our little one about growing and harvesting our own vegetables and herbs to use in our cooking. Every morning and evening we spend time in outside, watering the plants and talking about which veggies are growing the fastest and which ones we can't want to eat. It is now one of our favorite rituals.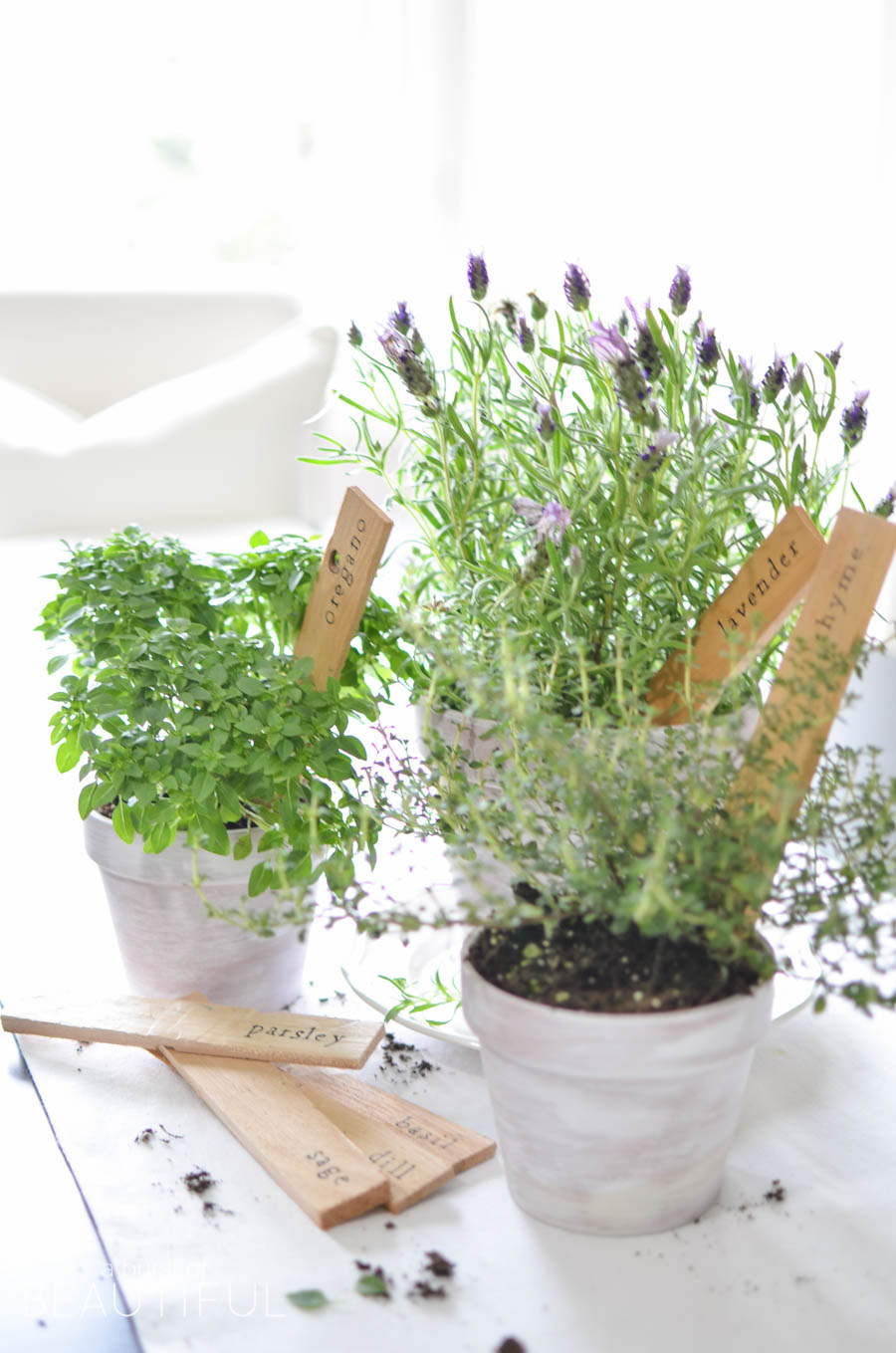 I understand that not everyone has the space or means to build their own vegetable garden, but that's why container gardening is so perfect.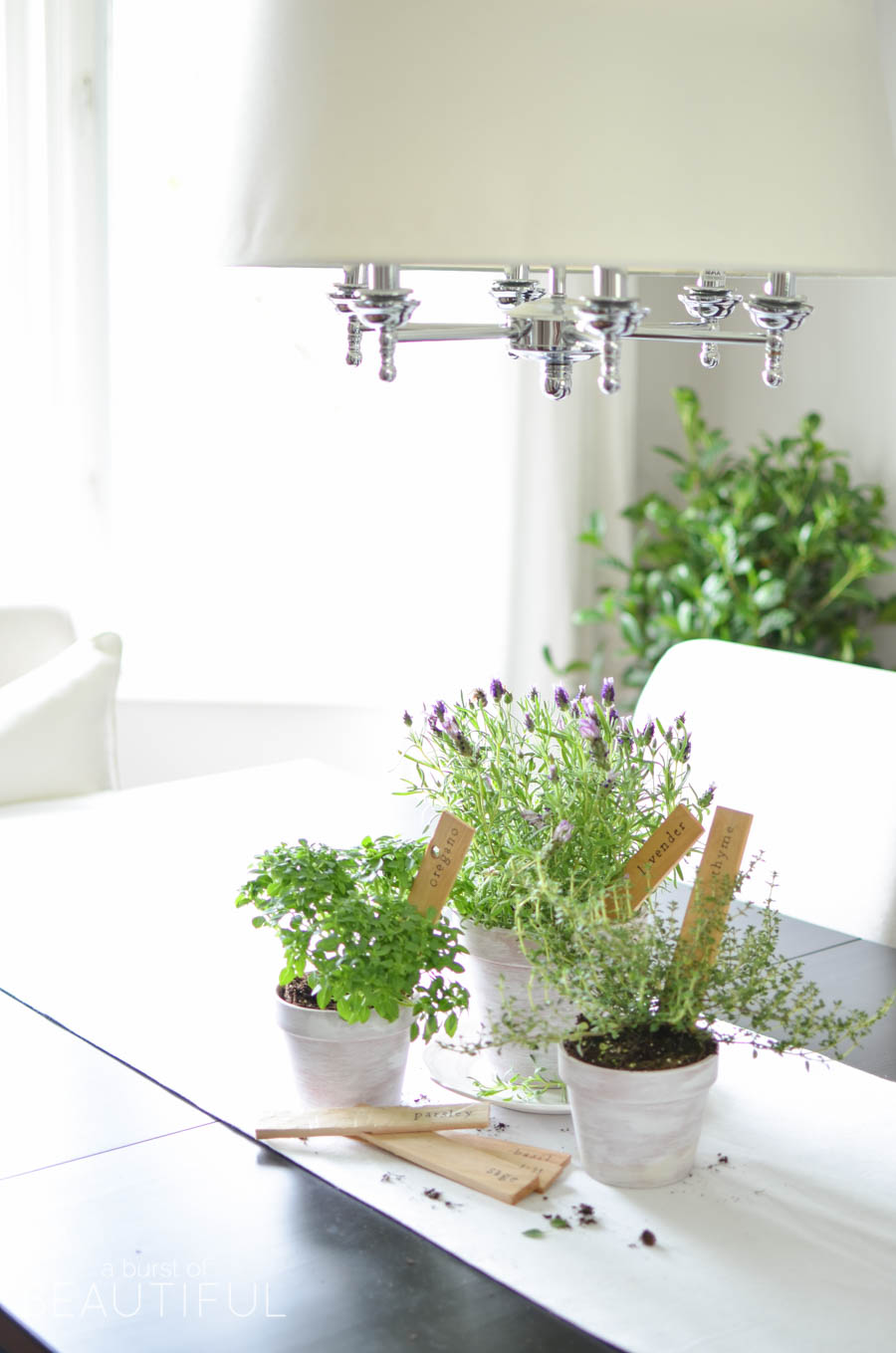 Simply plant a few of your favorite flowers, vegetables or herbs in pots around your patio and you can still enjoy beautiful, fragrant flowers and fresh produce all summer long.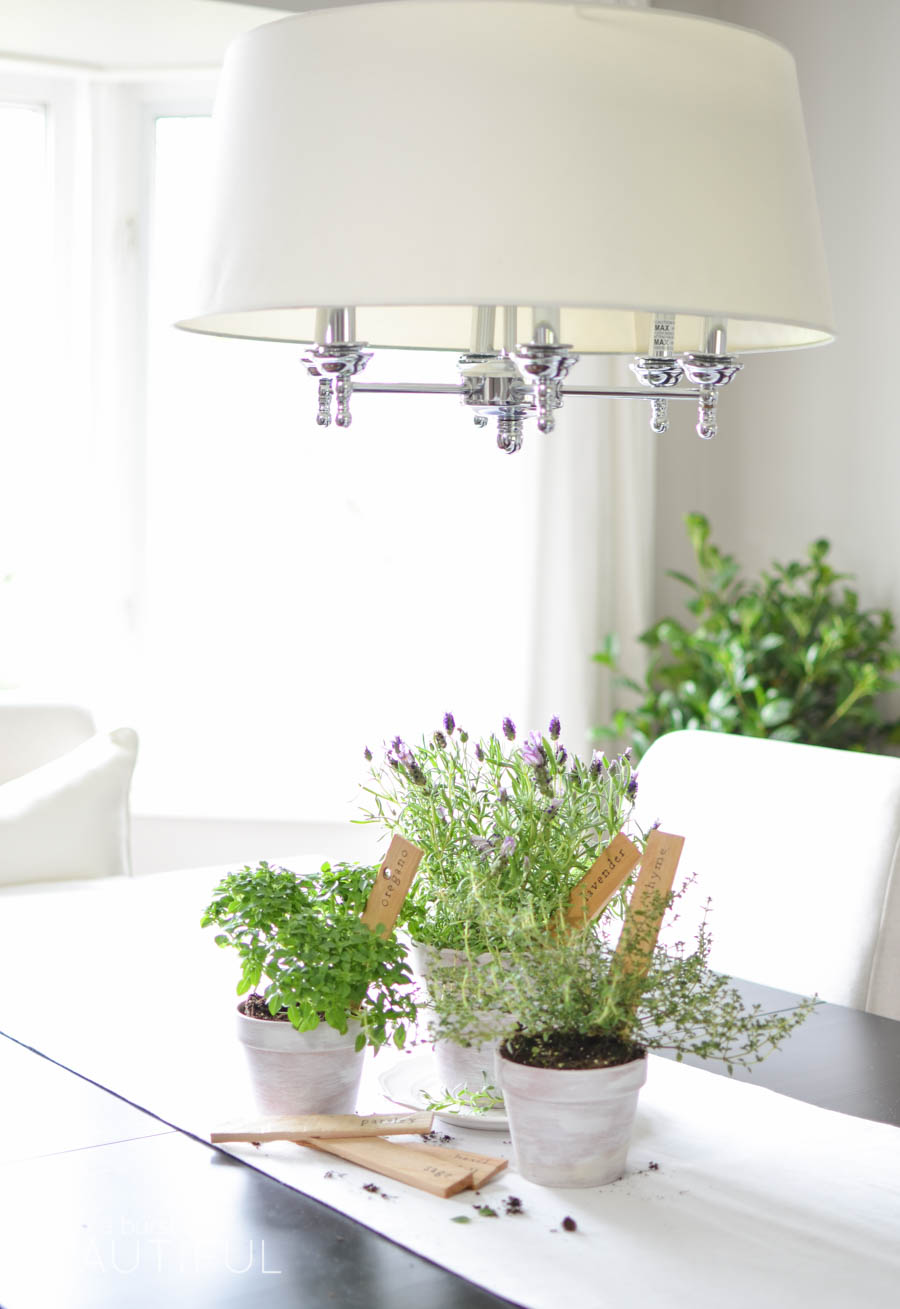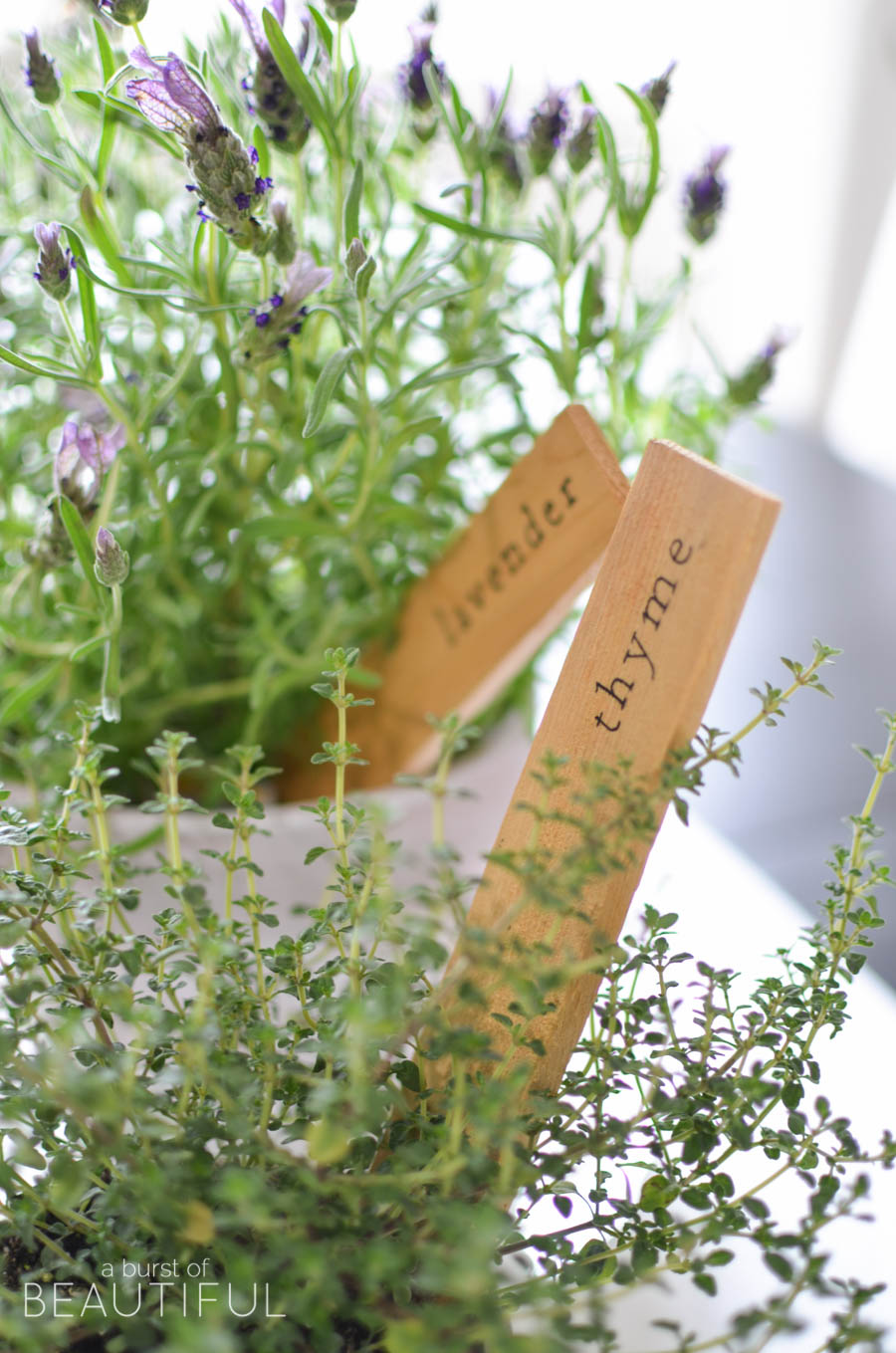 If you love keeping fresh herbs around your house, try these simple DIY Herb Markers. They were inexpensive and easy to create, and I think they add just a little something extra. Don't you?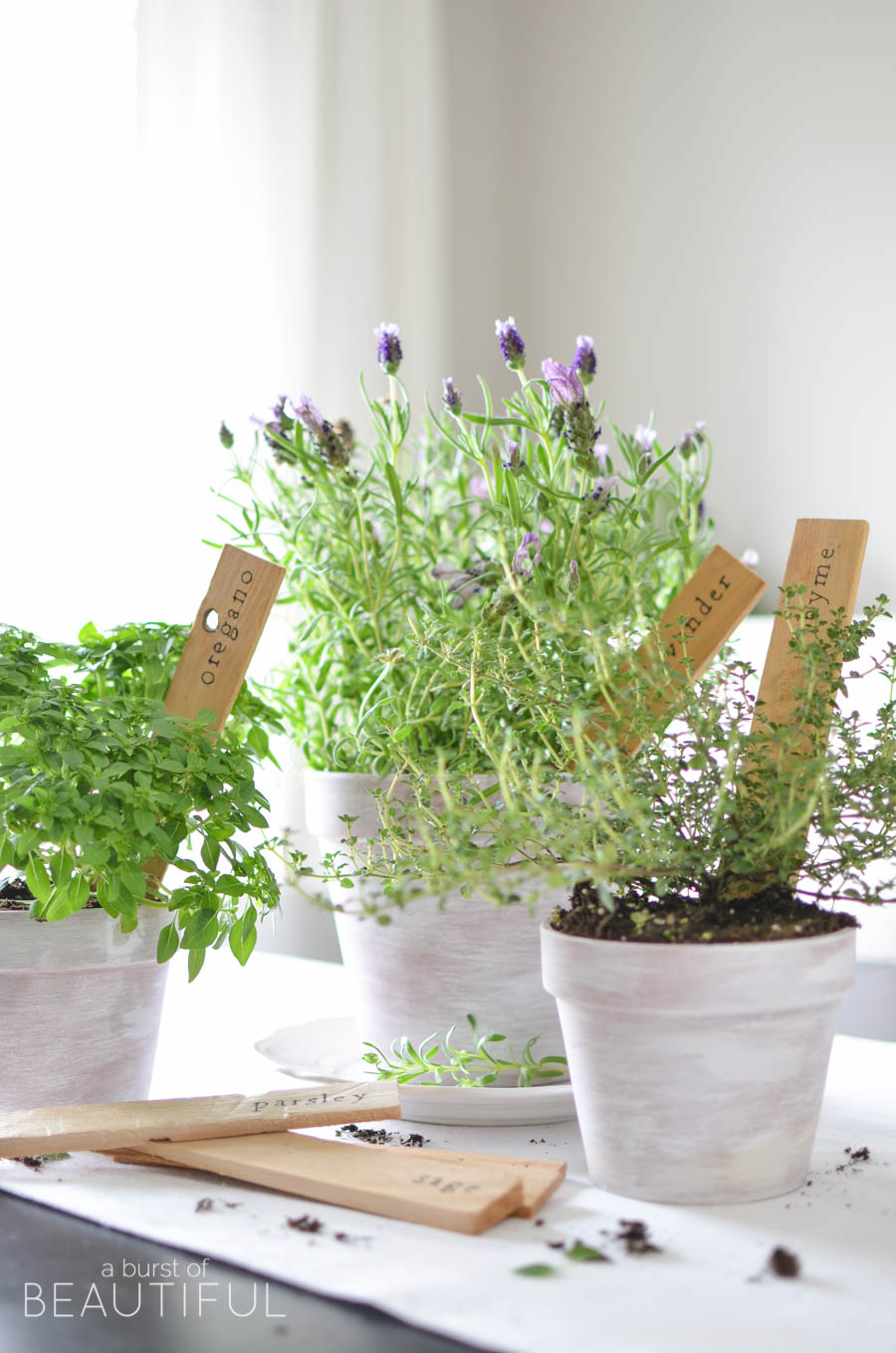 DIY Herb Markers
Supplies
Dry Cedar Shims (you can pick these up at your local hardware store)
Carbon paper
Ultra fine permanent marker
Instructions

I prepared an easy to use template to fit the cedar shims, but if you have a steady hand you can hand lettered the shims
Print the herb template and cut out each rectangle
Place the carbon paper and one template on top of the shim and trace the herb name with a marker
Remove the carbon paper and template and using a fine tip permanent marker carefully trace the letters on the shim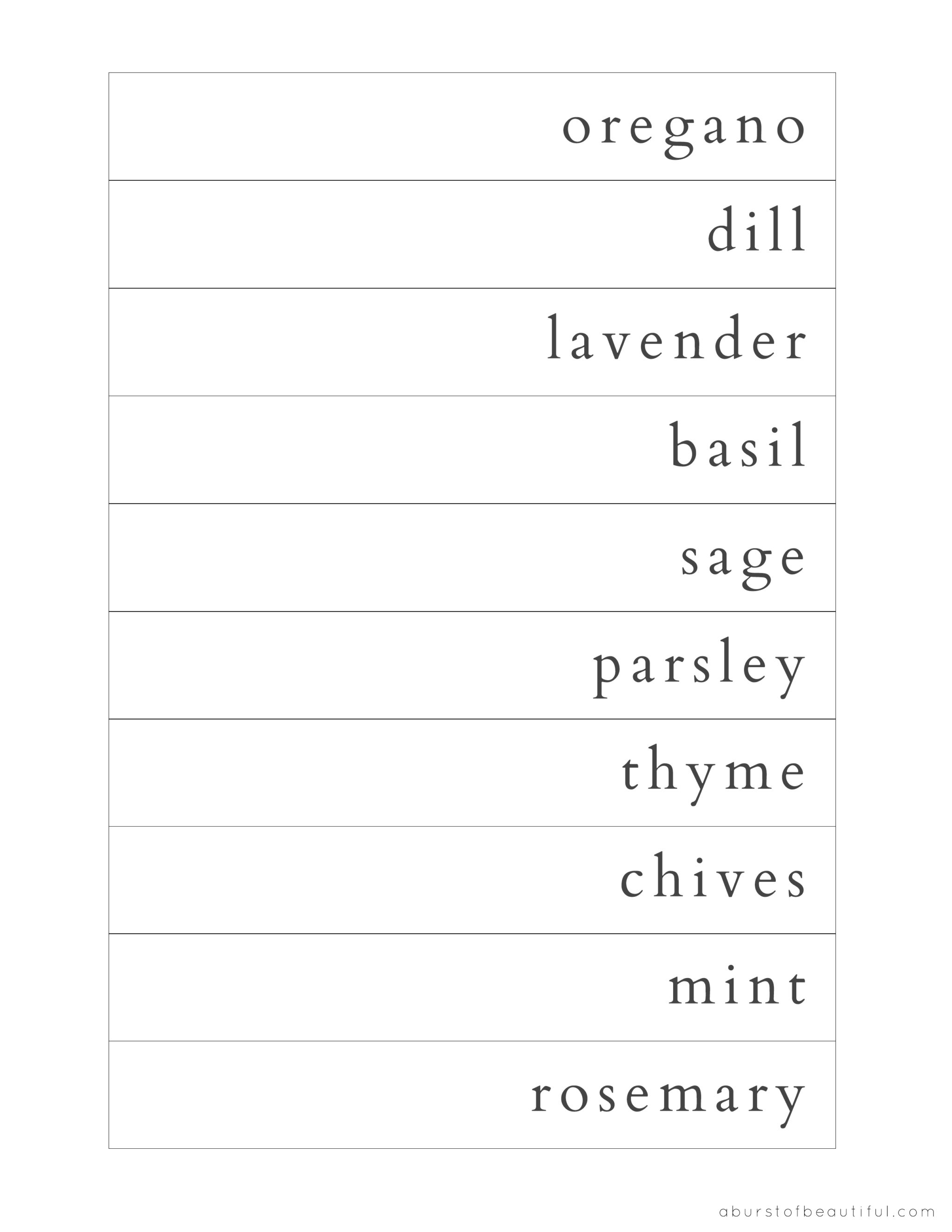 That's all there is to it! I hope you enjoy this simple gardening project and I hope it has inspired you to grow your own garden this summer, whether it's a big vegetable garden or a few potted plants or herbs.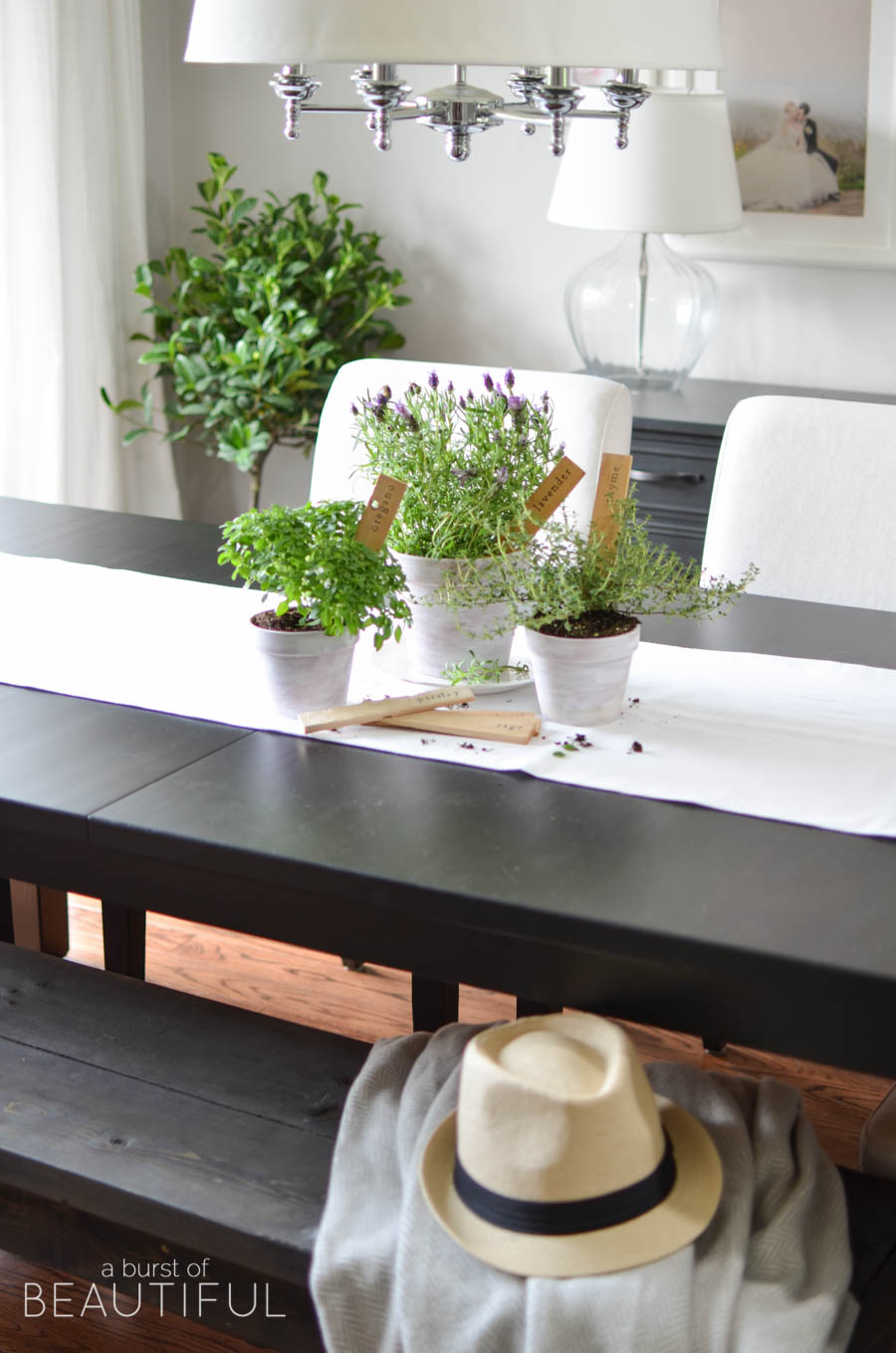 Have a beautiful day!
Alicia xo