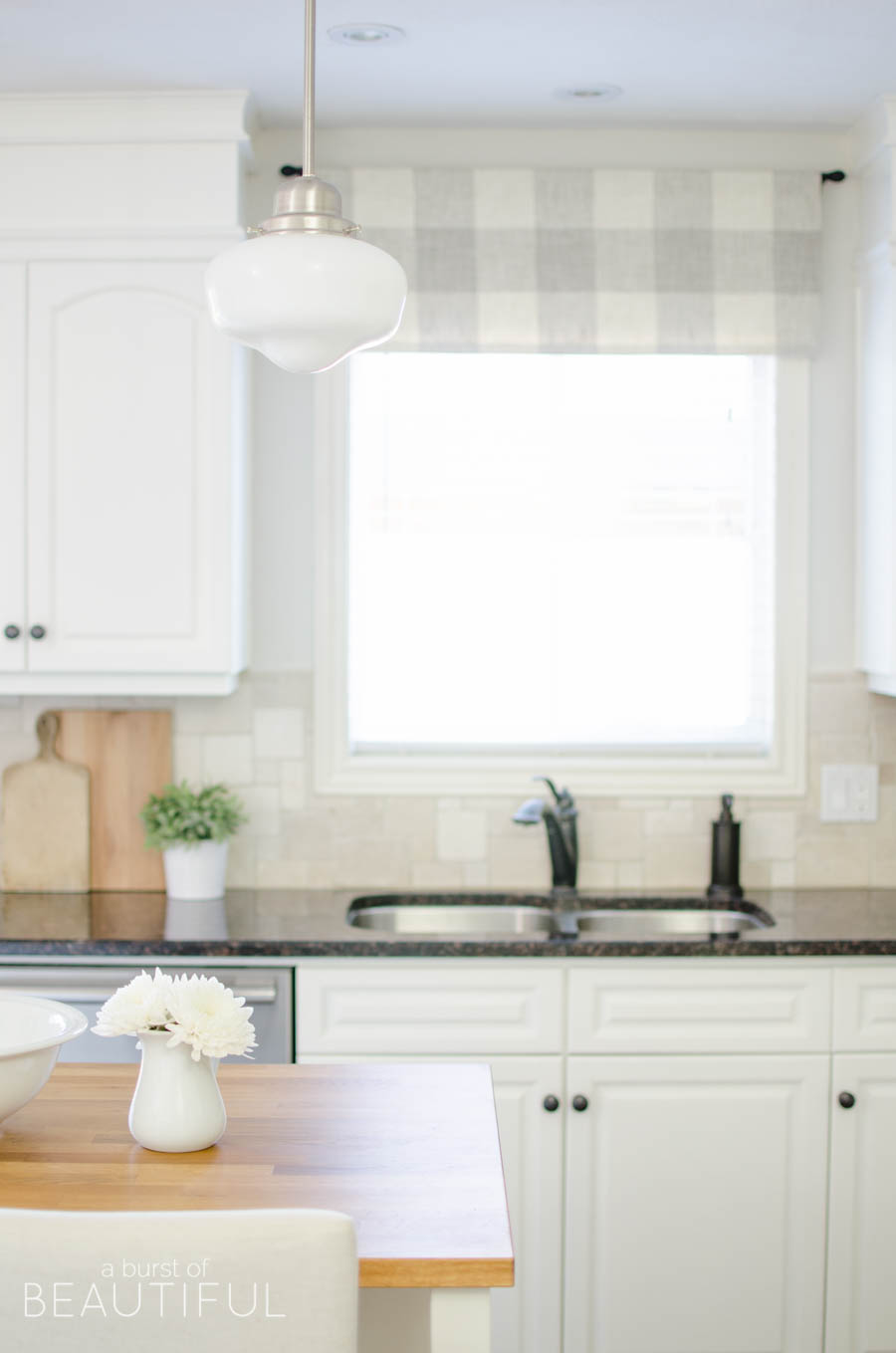 If you visited us a few weeks ago when we shared how we simplified our home for the summer season, then you already know we made a few subtle changes in our kitchen.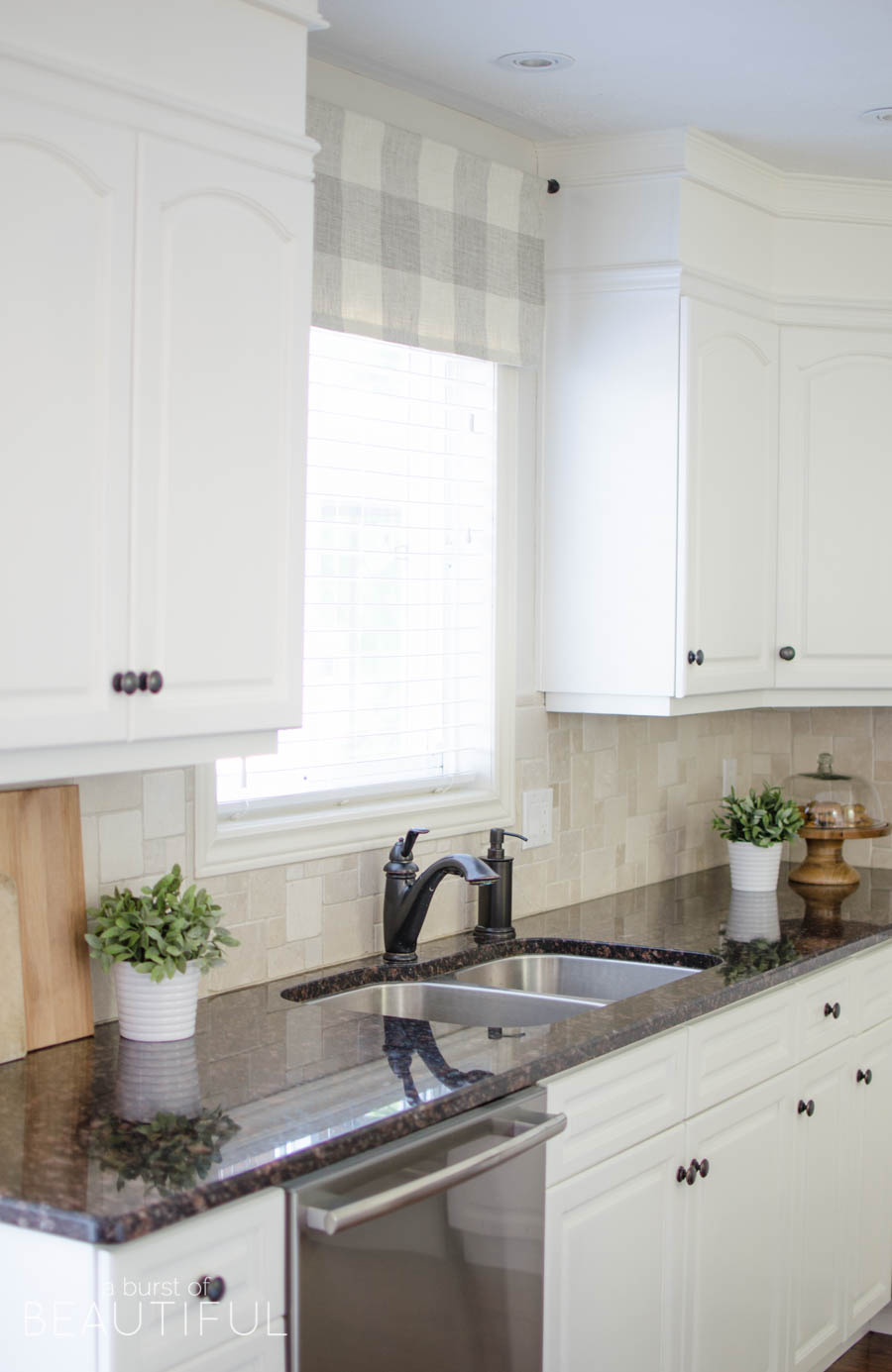 I talk a lot about the process of decorating your home and finding your style (especially on Instagram), it truly is a journey and it takes time to create a home that feels loved and curated.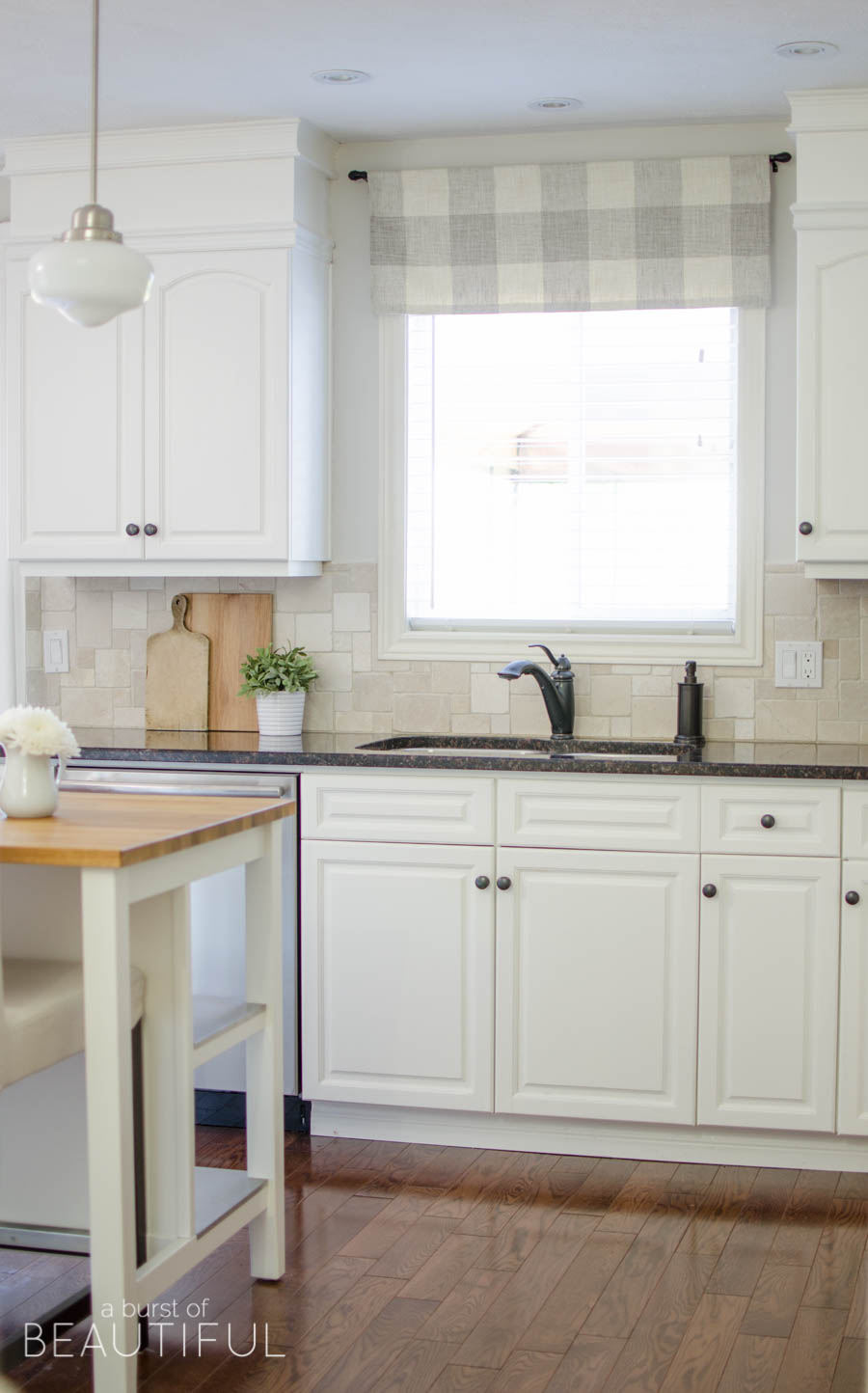 And our home is no different. We felt it was time for a change and wanted to create more of a farmhouse-inspired feeling in our happy little kitchen.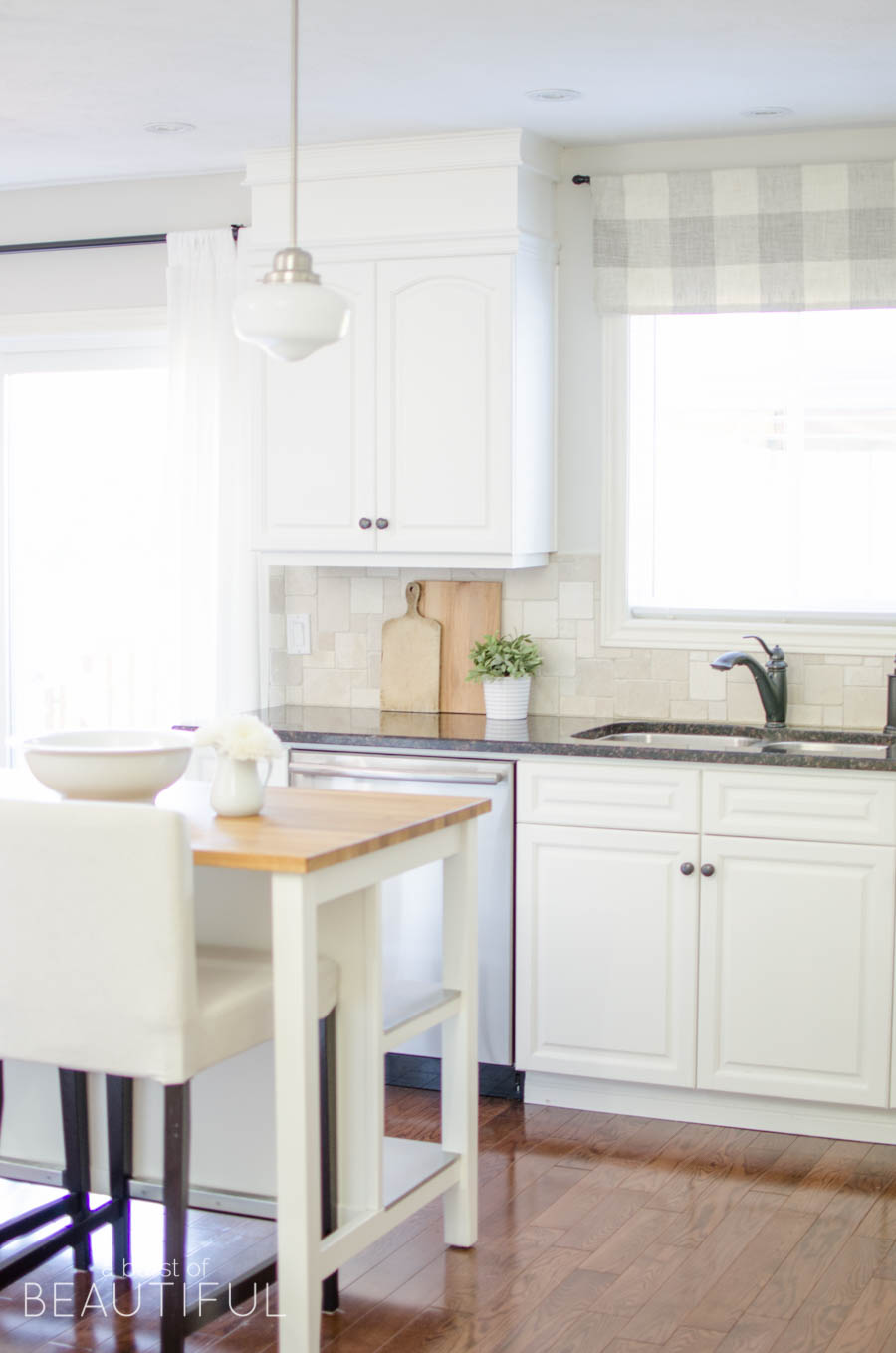 So out went the vibrant pops of blue and in came the soothing neutrals (I'll show you how you can decorate your home in neutrals while still keeping it interesting here) that we love so much. They were very subtle changes, but they made a big impact.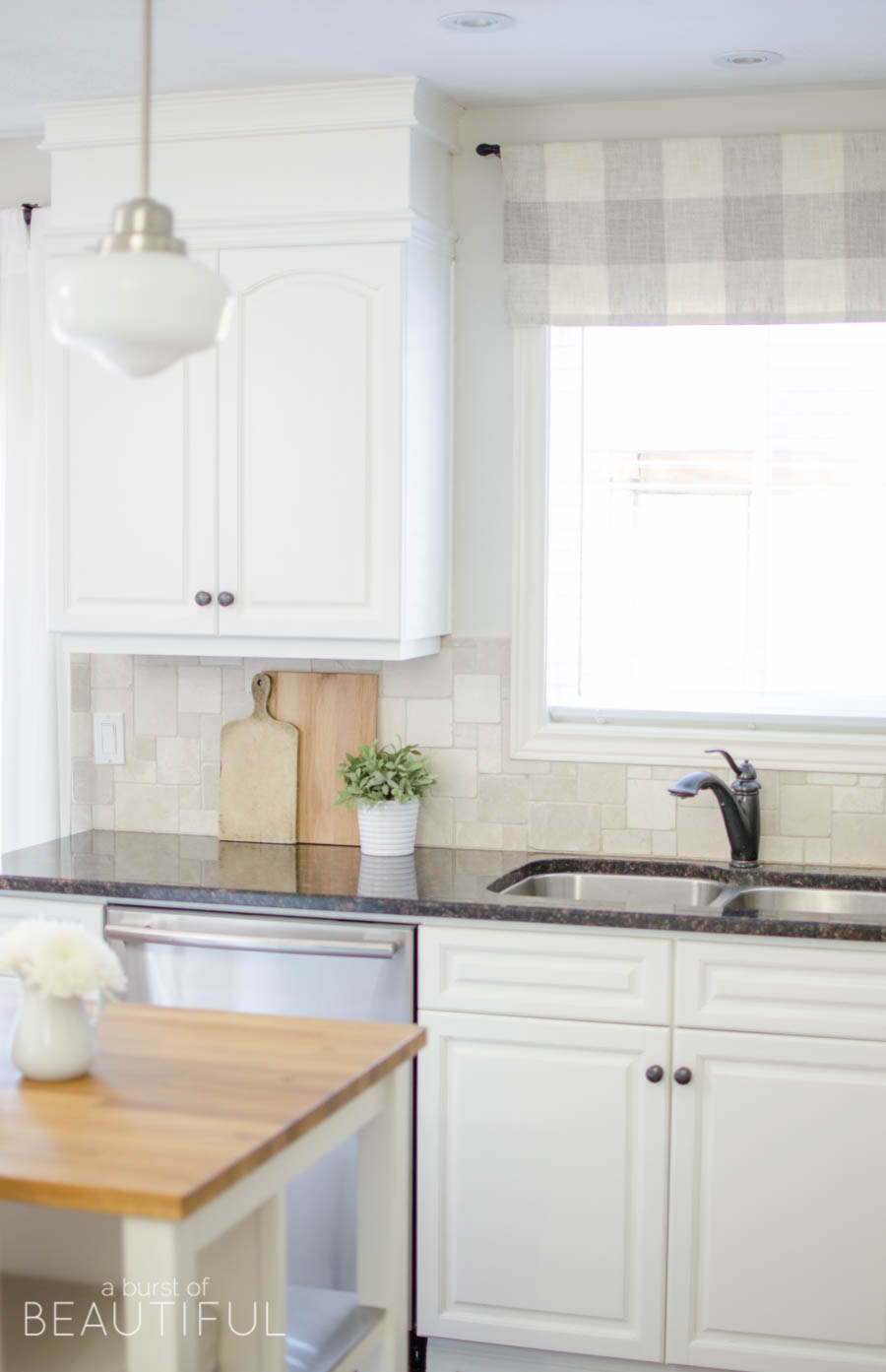 We started by layering in my favorite white dishes in our built in shelves, added a beautiful custom wood sign and finally, updated our window valance.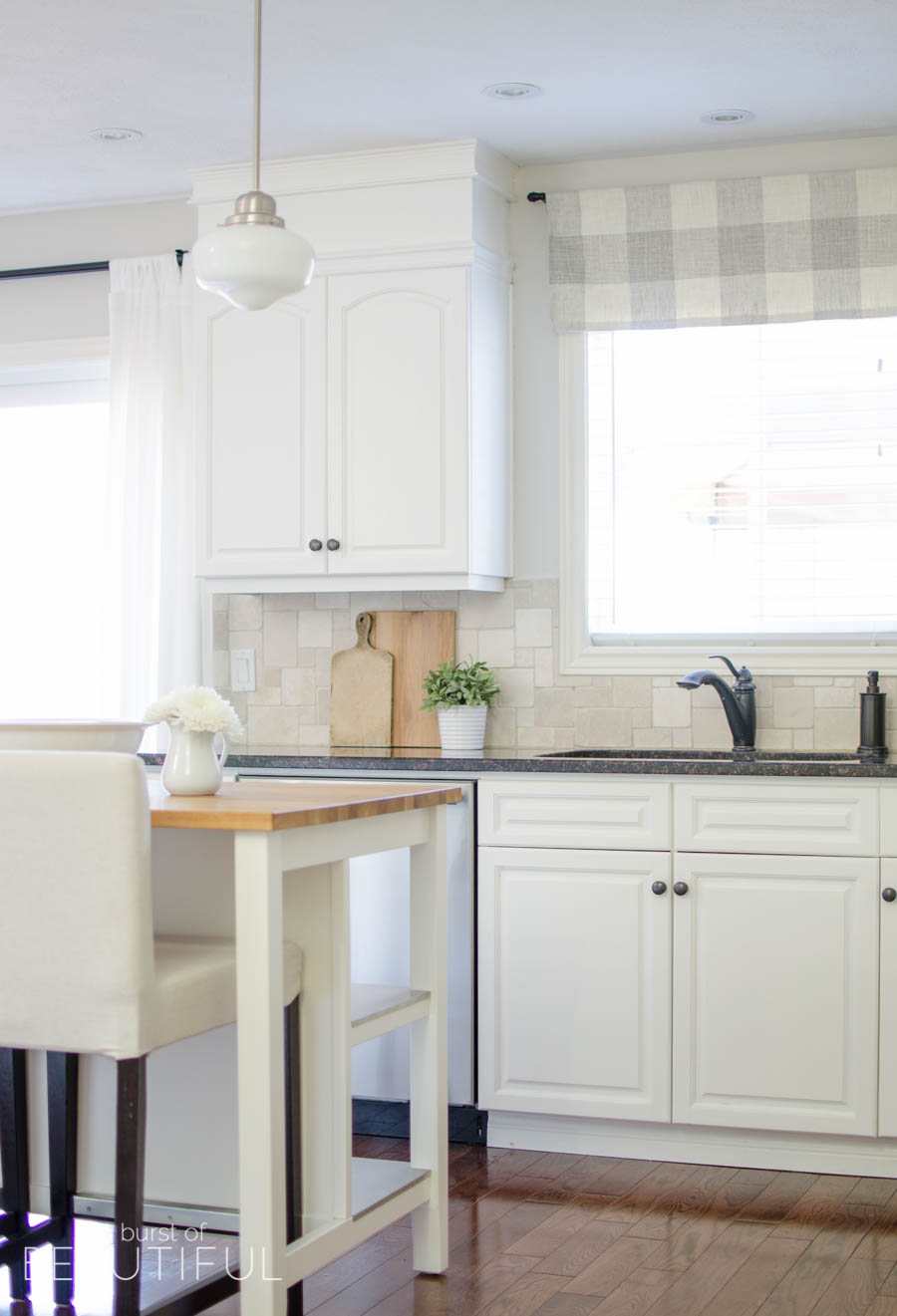 Do you recognize this beautiful fabric?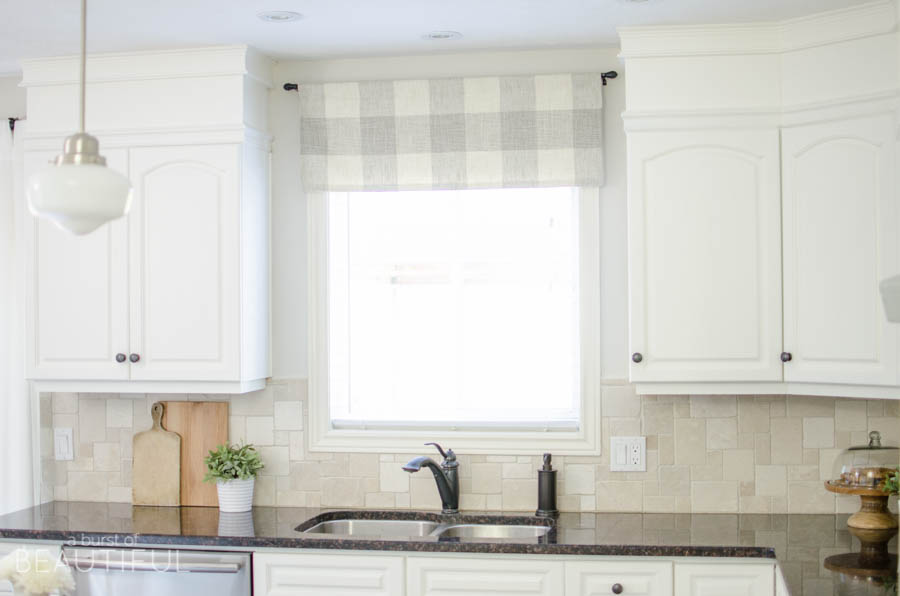 That's right, I used it when I made these new pillows for our living room. I am still head over heels in love with this neutral buffalo check print and I was so happy to have just enough left over to make this new farmhouse window valance. I think it fits perfectly with our home's laid back, farmhouse feel.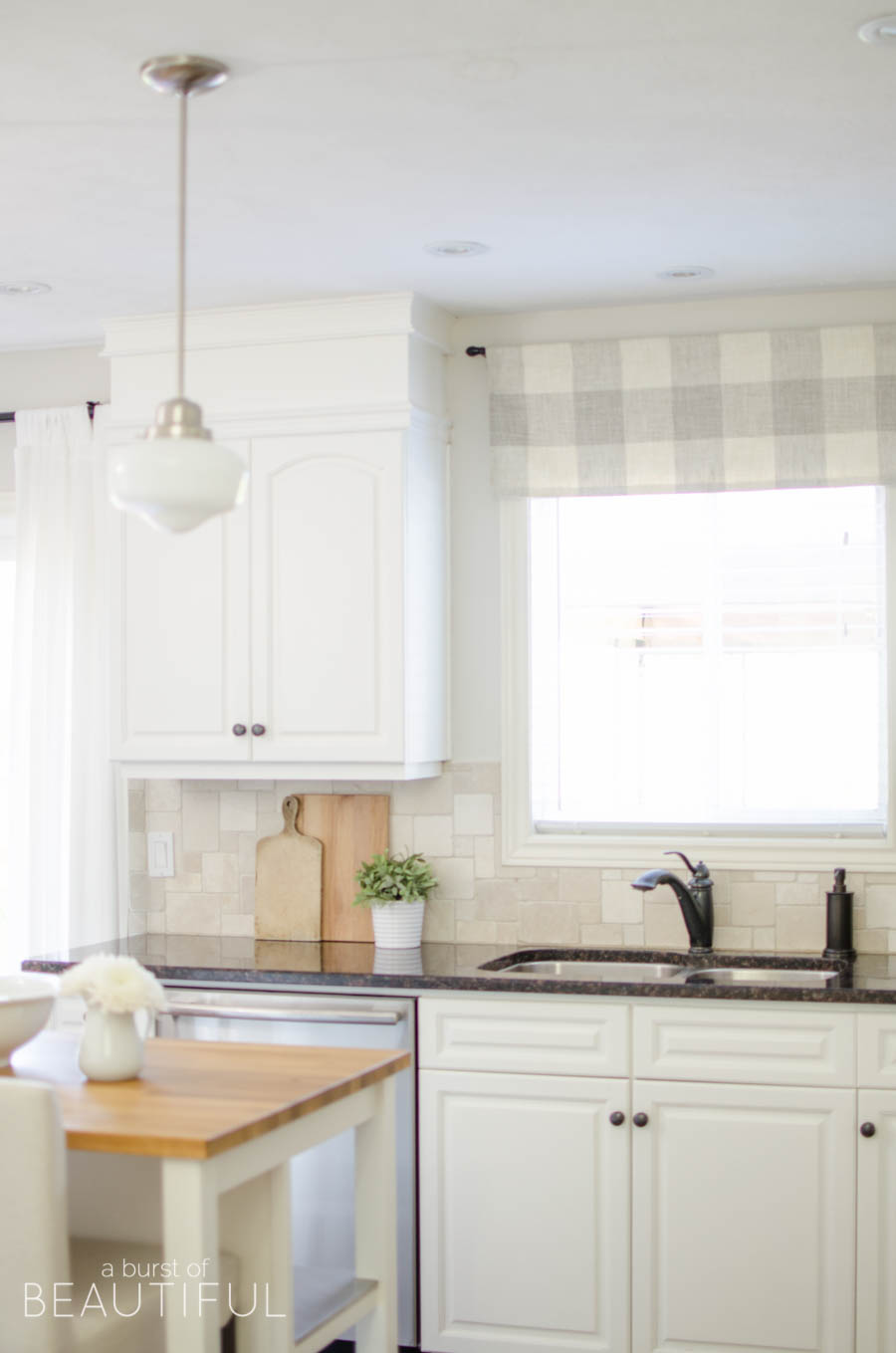 Farmhouse Kitchen Window Valance Tutorial
SUPPLIES:
Material
Sewing machine
Measuring tape
Push Pins
Thread
Scissors

INSTRUCTIONS:
Measure and cut the fabric based on your window dimensions, allowing for a 1-inch seam on all sides of the valance. NOTE: Make sure you leave enough room to insert the curtain rod through the top seam (this will depend on the width of the curtain rod, mine was very thin so 1 inch was enough).  
Create a 1-inch seam along both sides and the bottom of the fabric, pin in place, iron (to hold seam) and sew.
Now do the same for the top seam, making sure to leave the sides of the seam open as this will create the pocket for the curtain rod.
That's all there is to it, easy as pie! I'd love to hear what you think of our new valance, you can leave us a comment below.
Have a beautiful day!
Alicia xo