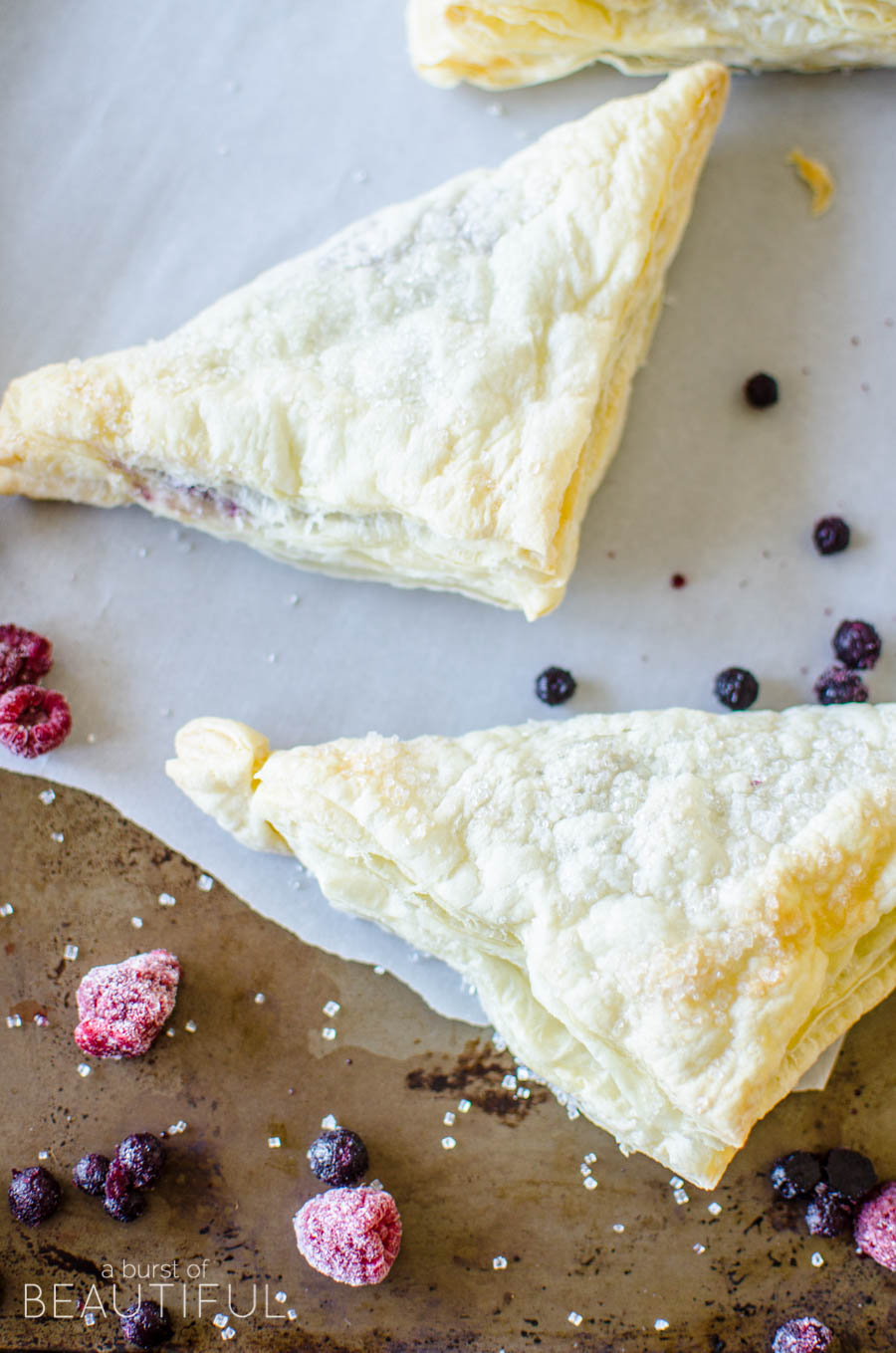 When I think of summer my thoughts always drift to fresh berries – strawberries, raspberries, blackberries and blueberries. For me, these sweet little fruits are the epitome of summertime living.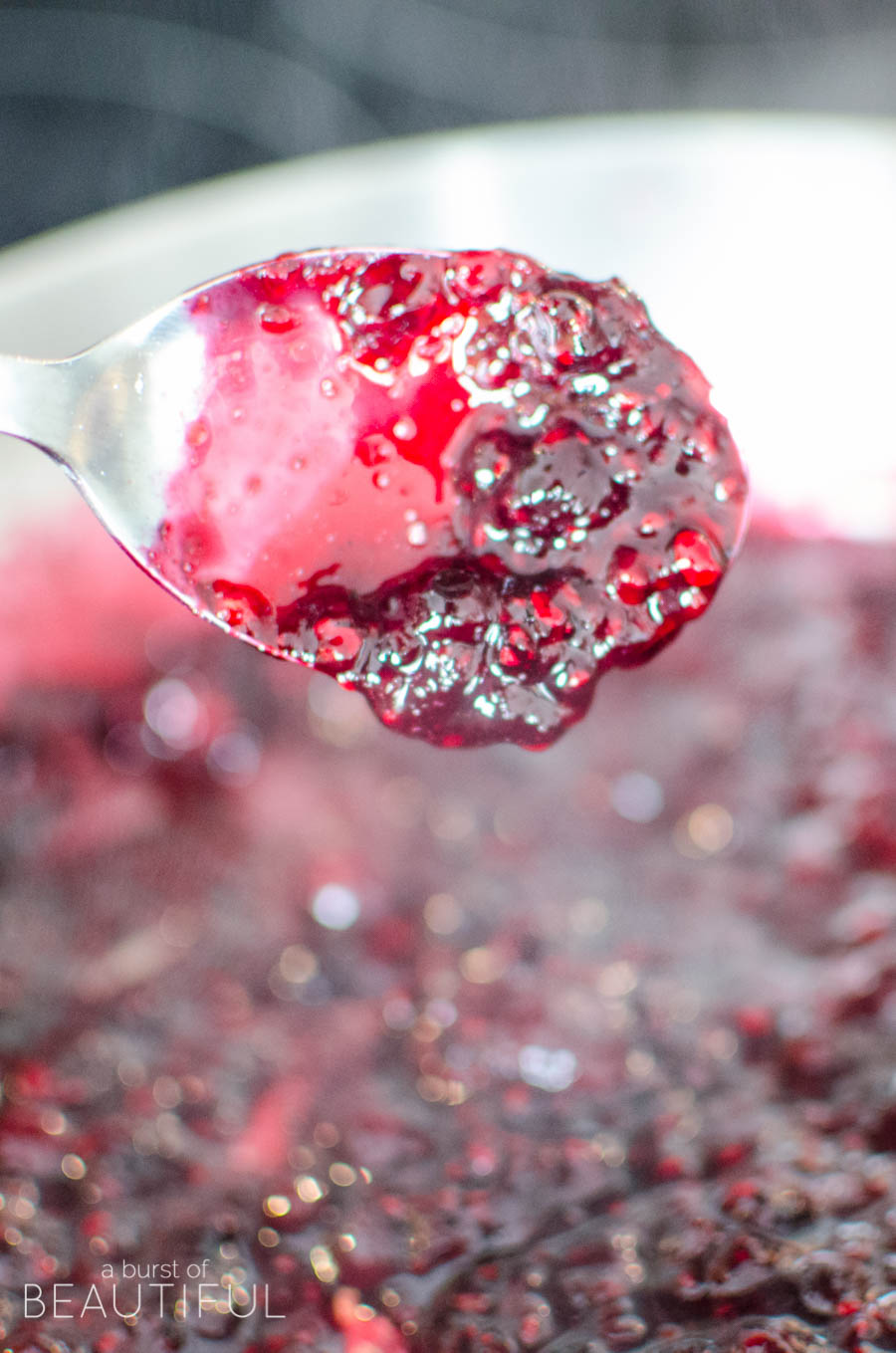 As a child, I remember spending hours at our local berry farm with my dad, mom and sister picking berries and usually filling our tummies more than our baskets. It was a summertime tradition for our family and one that I always looked forward to.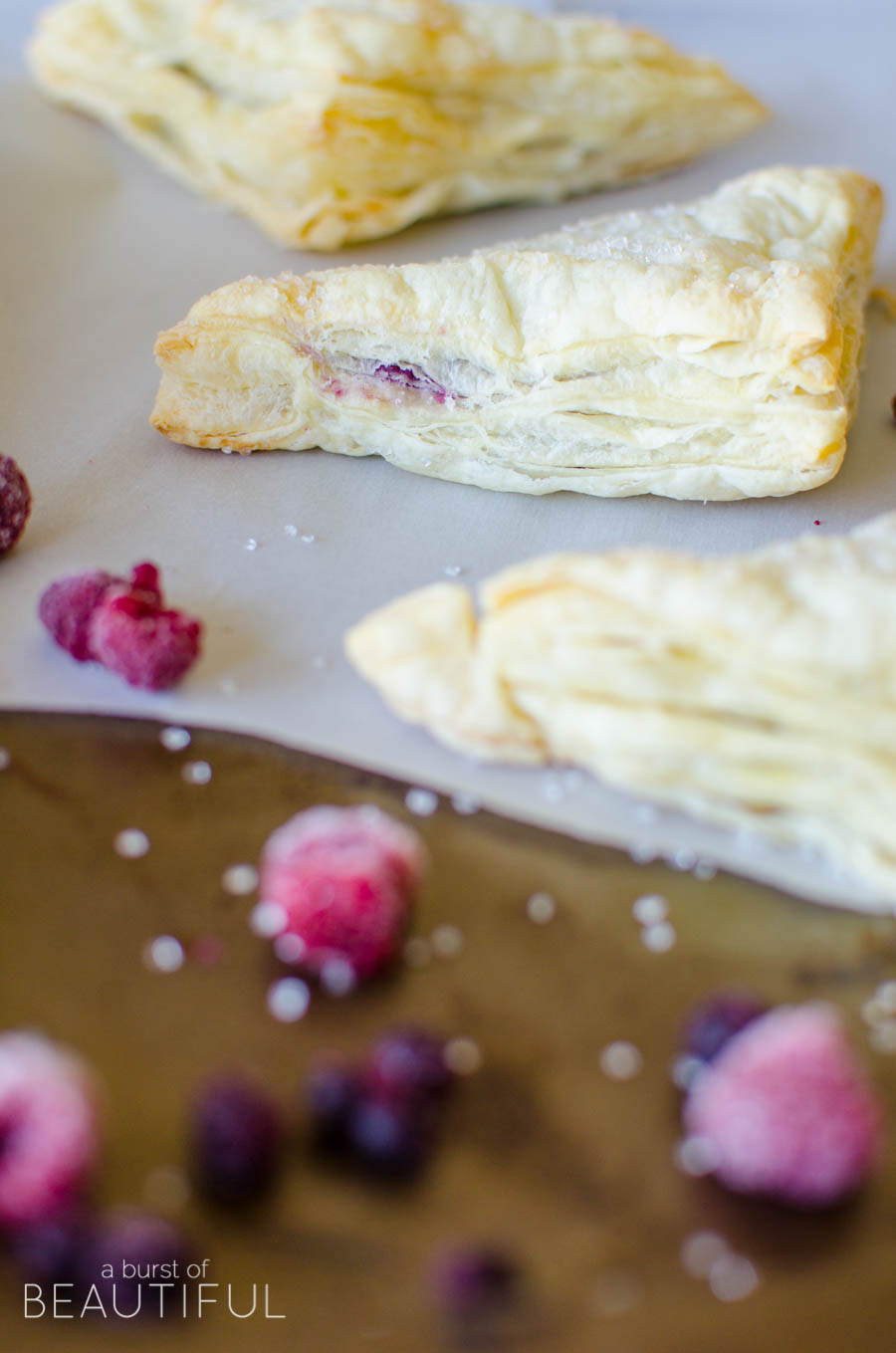 I haven't been berry picking in years. Every summer Nick and I make plans go back to that little berry farm along the highway, but the days always seem to get away from us, especially during the busy summer months. But I am looking forward to the day when our little one is big enough to join us and we can begin this family tradition again.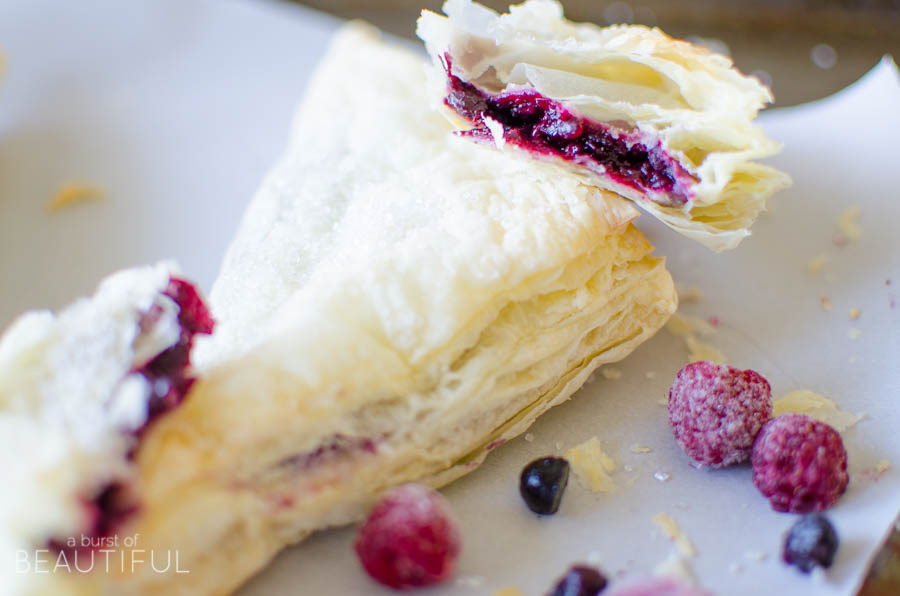 Berries are a family favorite around here because of their simplicity. They make the perfect snack on their own – delicious, easy and healthy. Or use them in your favorite family recipes, a few of our favorites are homemade pies, jams, muffins (like our blueberry and raspberry recipes) or turnovers.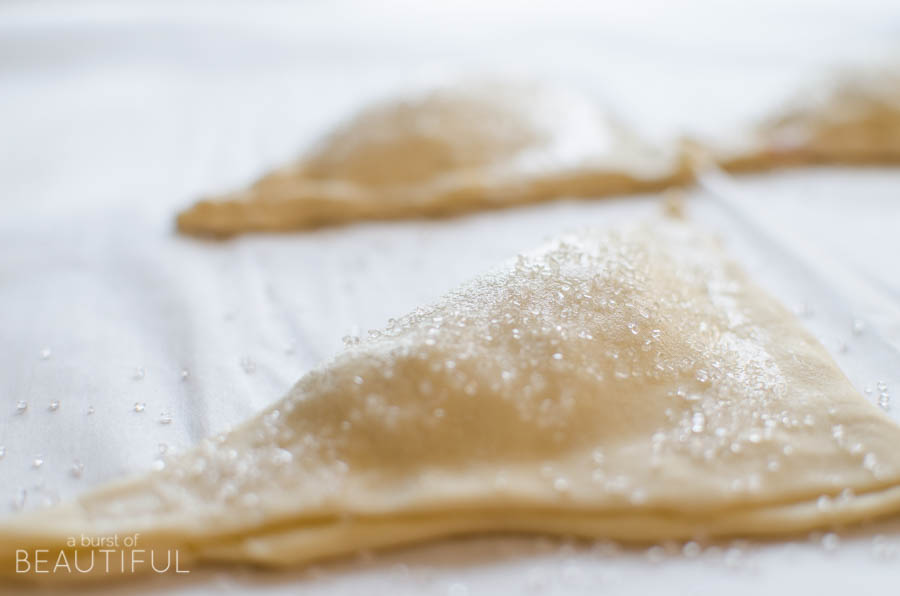 This simple turnover recipe is a perfect way to use up all of those fresh berries, but if you don't have fresh berries on hand, frozen taste just as delicious.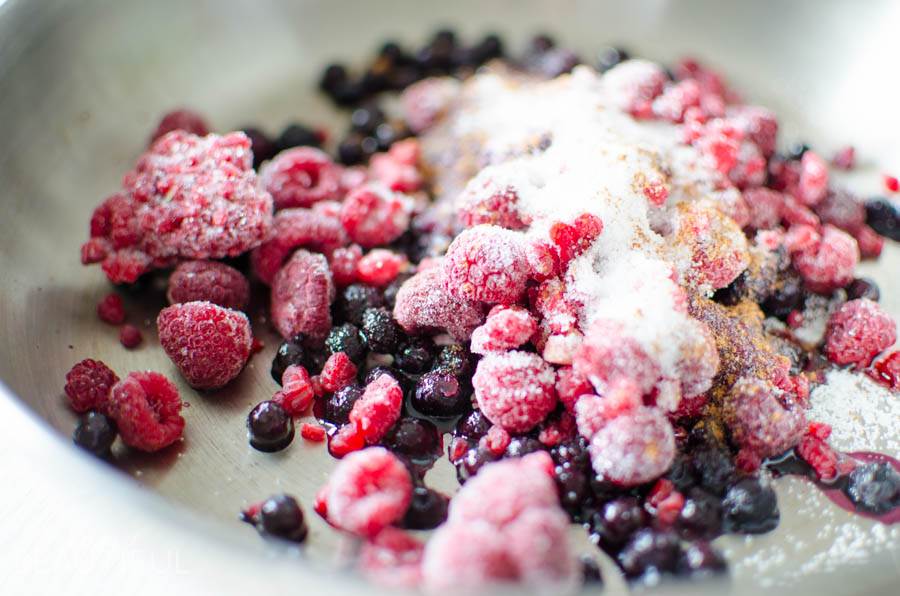 I hope you enjoy this family-favorite recipe of ours! It's the perfect treat to savor on a summer morning while sipping your coffee and enjoying the early morning sun on your patio.
Alicia xo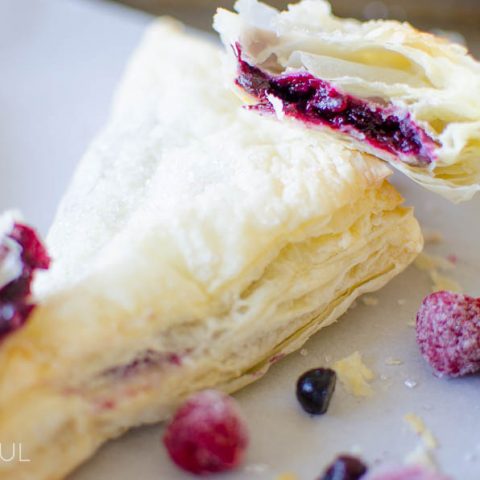 Easy Homemade Berry Turnovers
Ingredients
1 package frozen puff pastry, thawed
2 cups frozen blueberries
2 cups frozen raspberries
1/2 cup sugar
2 tsp ground cinnamon
6 tbsp water
4 tbsp cornstarch
Instructions
Preheat oven to 350°F.
Add blueberries, raspberries, sugar and cinnamon to skillet.
Once it has started sizzling add the water. Boil for 2 minutes.
Add cornstarch and continue to cook until thickened to the consistency of jam.
Roll out each puff pastry and cut into 4 squares each (8 total). Add approximately 1/3 cup of berry mixture to the center of each square.
Using your finger, apply water to the edges of the triangle so that they will stick together when cooking. Fold over, corner to corner, creating a triangle and press down wet edges.
Wet the top of each triangle and sprinkle coarse sugar.
Bake for 20 minutes or until beginning to turn golden brown.
Nutrition Information:
Yield:

8
Serving Size:

1
Amount Per Serving:
Calories:

130
Total Fat:

2g
Saturated Fat:

0g
Trans Fat:

0g
Unsaturated Fat:

1g
Cholesterol:

0mg
Sodium:

11mg
Carbohydrates:

29g
Fiber:

5g
Sugar:

18g
Protein:

1g