Please note this post contains affiliate links, which allow us to make a small commission from your purchase, but your purchase price stays the same (see our full disclosure policy
here
). Thank you for helping support our blog.
I want to talk a little bit about one of the hardest working rooms in our home – the kitchen. It is the central hub of our house and truly is the heart of our home. It is where we spend much of our time as a family and because of that it has to work hard to be both functional and beautiful.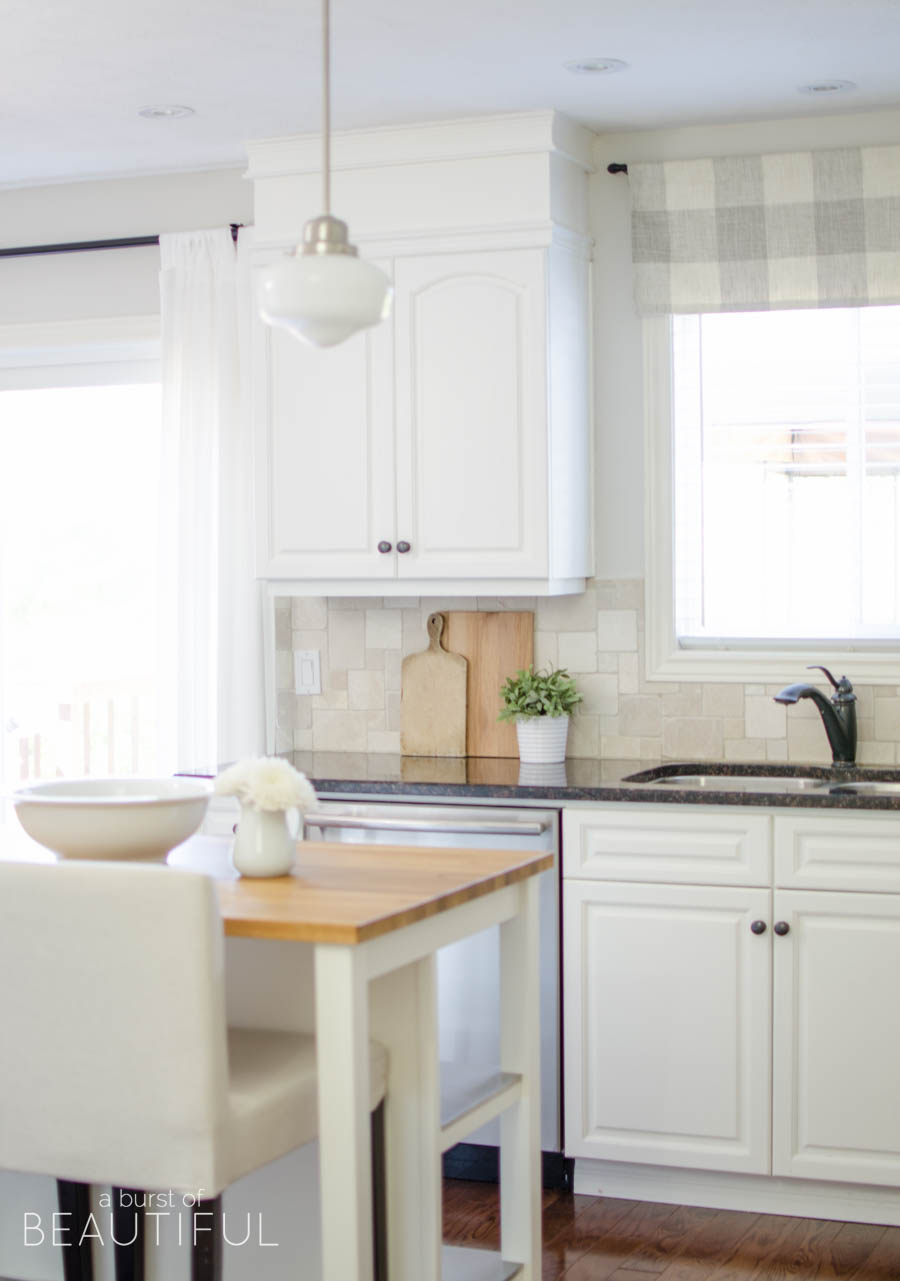 So, today, I thought I would share some kitchen organization tips to maintain a practical and beautiful kitchen.
Open & Closed Shelving
I believe a kitchen should have a mix of both open and closed shelving. Our kitchen has ample closed shelving and cabinetry, which is perfect for storing away all of those unsightly items, like small appliances, mismatched dishes and basically everything you don't want on display.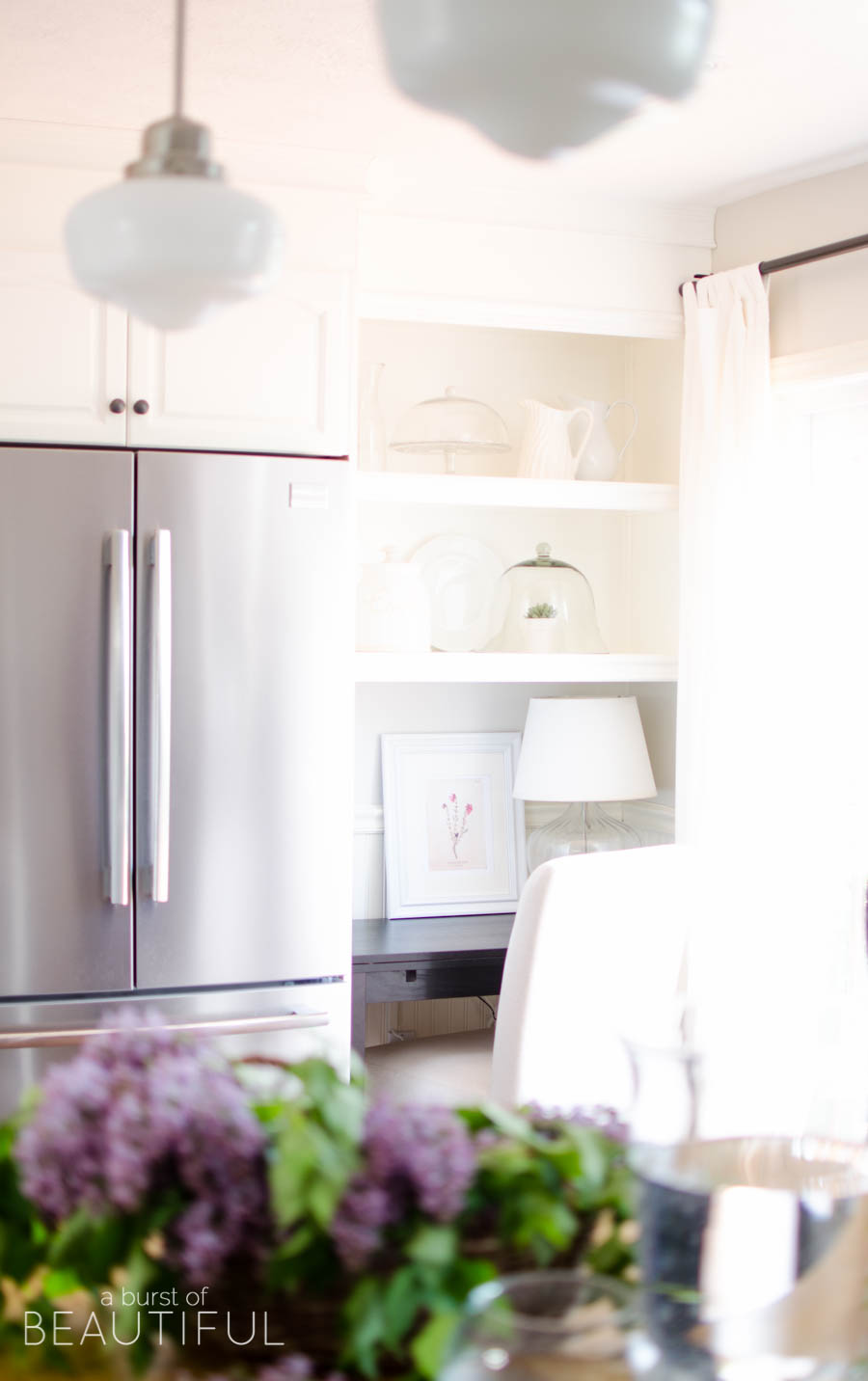 But open shelving is not only pretty, it can also be very useful. While we were working on our kitchen renovation, we created custom built-in shelving on both sides of our pantry. It gives me a place to display my collection of white dishware and serving items that are too pretty to put behind closed doors. And I love that it's all within easy reach when we need it. Plus I never forget about the pieces we own the way I might if they were tucked away out of sight.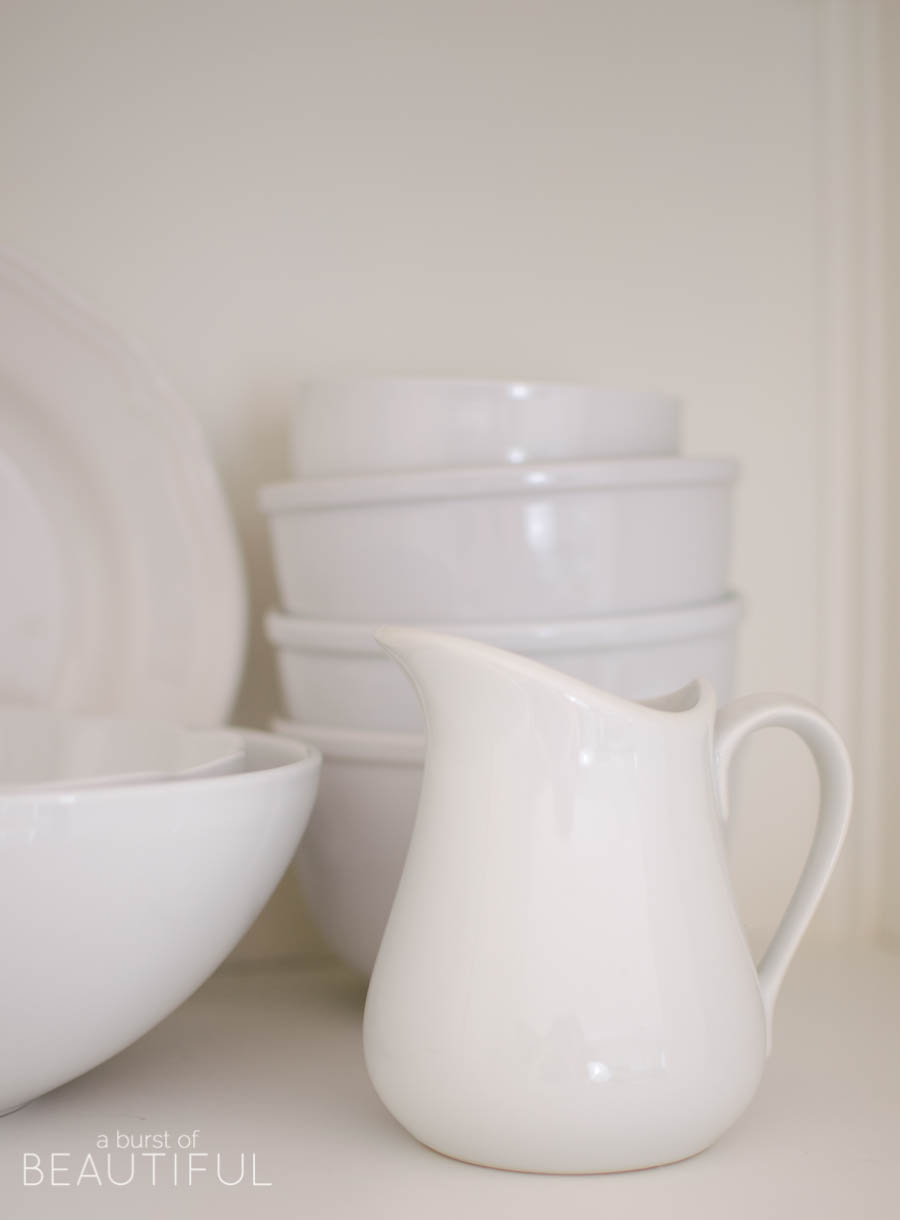 Glass Jars & Canisters
Glass canisters are a simple and attractive countertop storage solution for baking supplies and dry goods. I love keeping these two large glass jars on our counter filled with flour. I think they look so pretty and it makes baking a breeze, as we don't have to dig through our cupboards to find a bag of flour each time we decide to whip up a batch of cookies or muffins.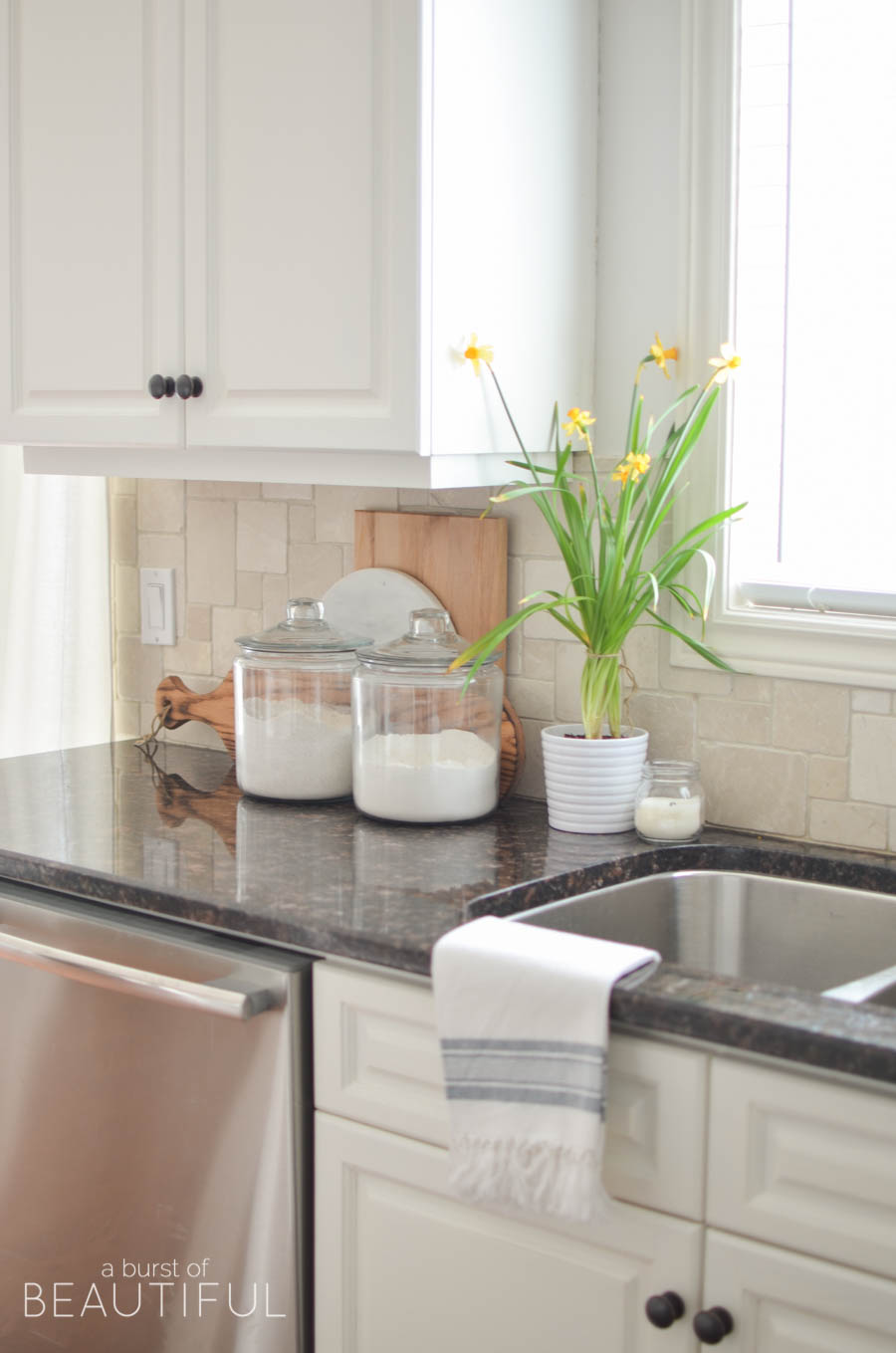 Use canisters or jars to store dried beans, pasta or flour, they even make perfect cookie jar!
Free Standing Island
We're lucky that our kitchen is pretty large and we knew we wanted to take advantage of that extra space, after all, we needed our kitchen to work hard for us! We decided to add this free standing island because it was the perfect size, inexpensive and we knew it would do double duty in one of the busiest rooms in our home!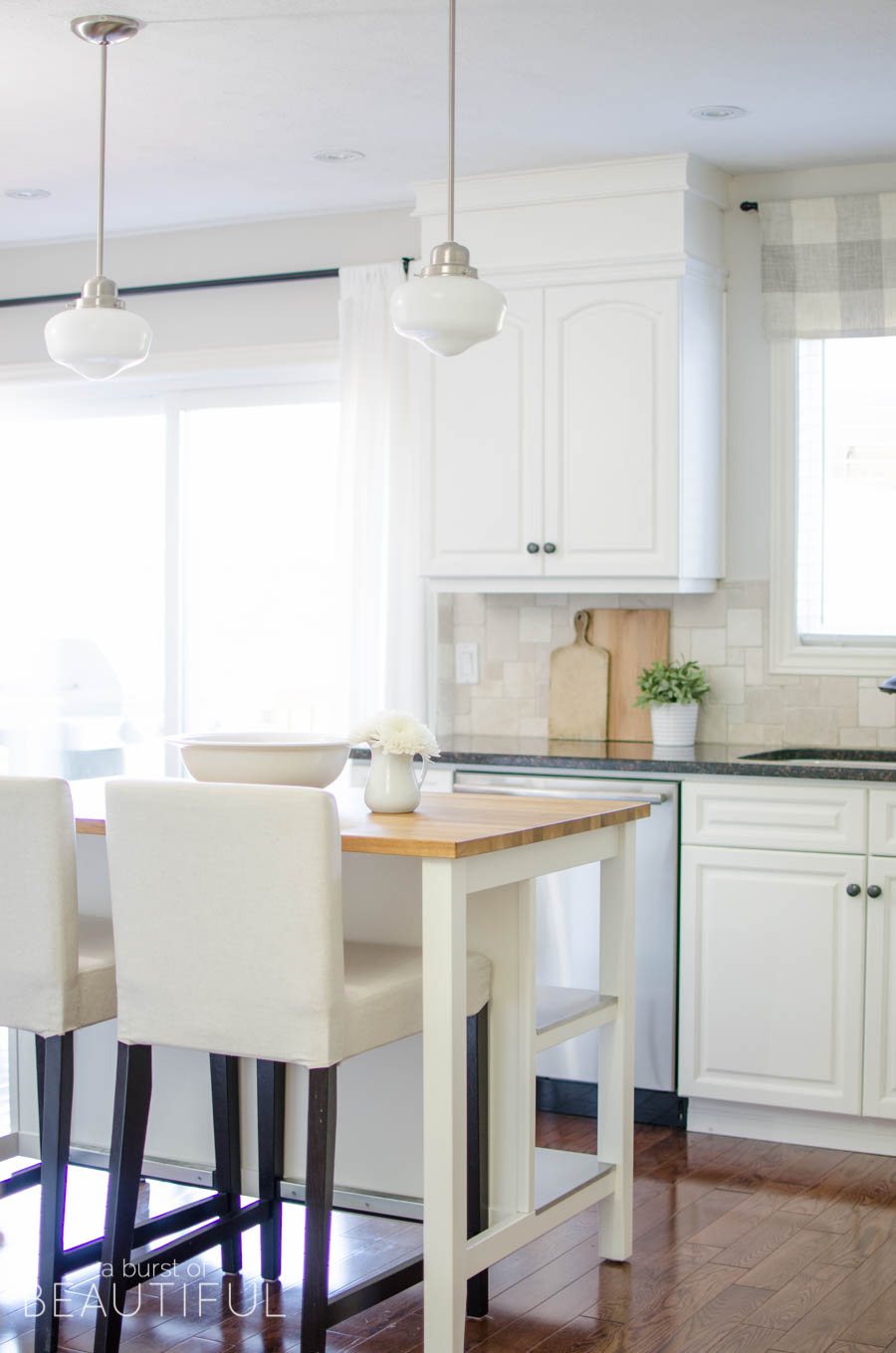 It acts as a secondary dining area for breakfast or quick meals on busy evenings. And it's also the perfect place for our little one to color, play with play-doh or read stories while we prepare dinner at night.
Large baskets placed in the open shelving provide lots of extra storage and make it perfect for storing and organizing items, like spare table linens.
Message Centre
We built this oversize chalkboard to hang on the wall leading into our kitchen, and it has become the perfect place to share inspiring quotes or jot down grocery lists and weekly reminders to help keep us organized.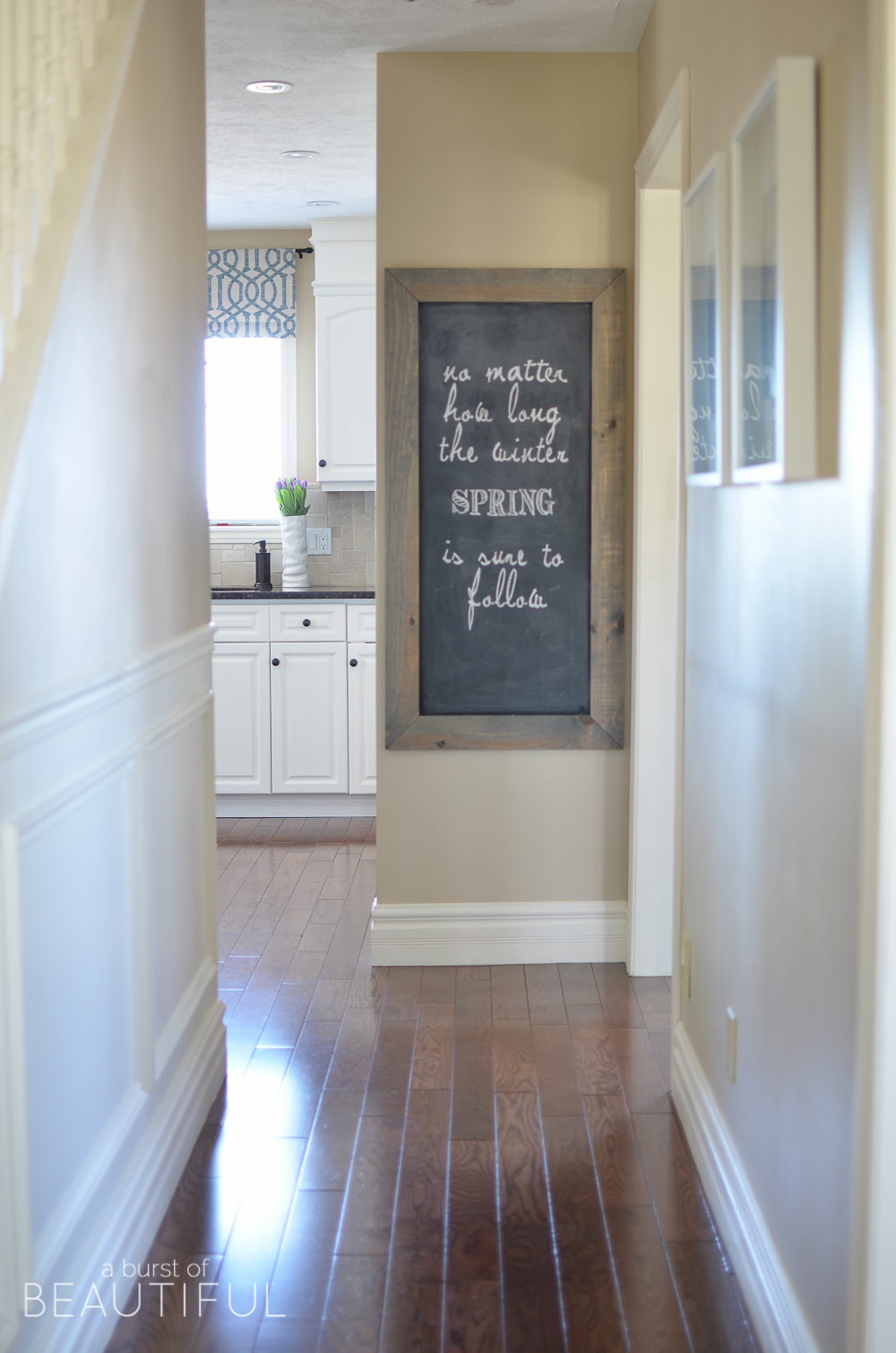 These are just a few of the ways we keep our kitchen organized and pretty. But I do hope you found them helpful and maybe you can even put a few of these tricks into practice in your own home. I'd love to hear your suggestions for keeping your kitchen organized and functional, leave us a comment below.
Alicia xo
SHOP THE POST