Please note this post contains affiliate links (see our full disclosure policy here).
If you follow us on Instagram, you might already know about a fun little project we are tackling over at our home. Last week began the start of our living room makeover – we completely emptied out the room in anticipation for a few special deliveries (you can see more about that here) and I can't wait to share more about them next month.
Before I get too ahead of myself I want to share our design plans with you, and let you in on our thoughts and hopes for this space.
It wasn't long ago that we completed this living room makeover, and while I loved the changes we had made to the space it was time to rethink this room again.
As our family grows, our needs and wants for our home also change. Our living room and dining room are one large open concept space and it is where we spend a lot of time as a family. I am lucky enough to be able to work from home, so Zoe and I spend much of our days in these two rooms. It's where we start our day with breakfast and cartoons, where we convene for lunch with dad and spend rainy days playing, reading, crafting and snuggling. It has become the hub of our home, and we want to make it work hard for our busy little family.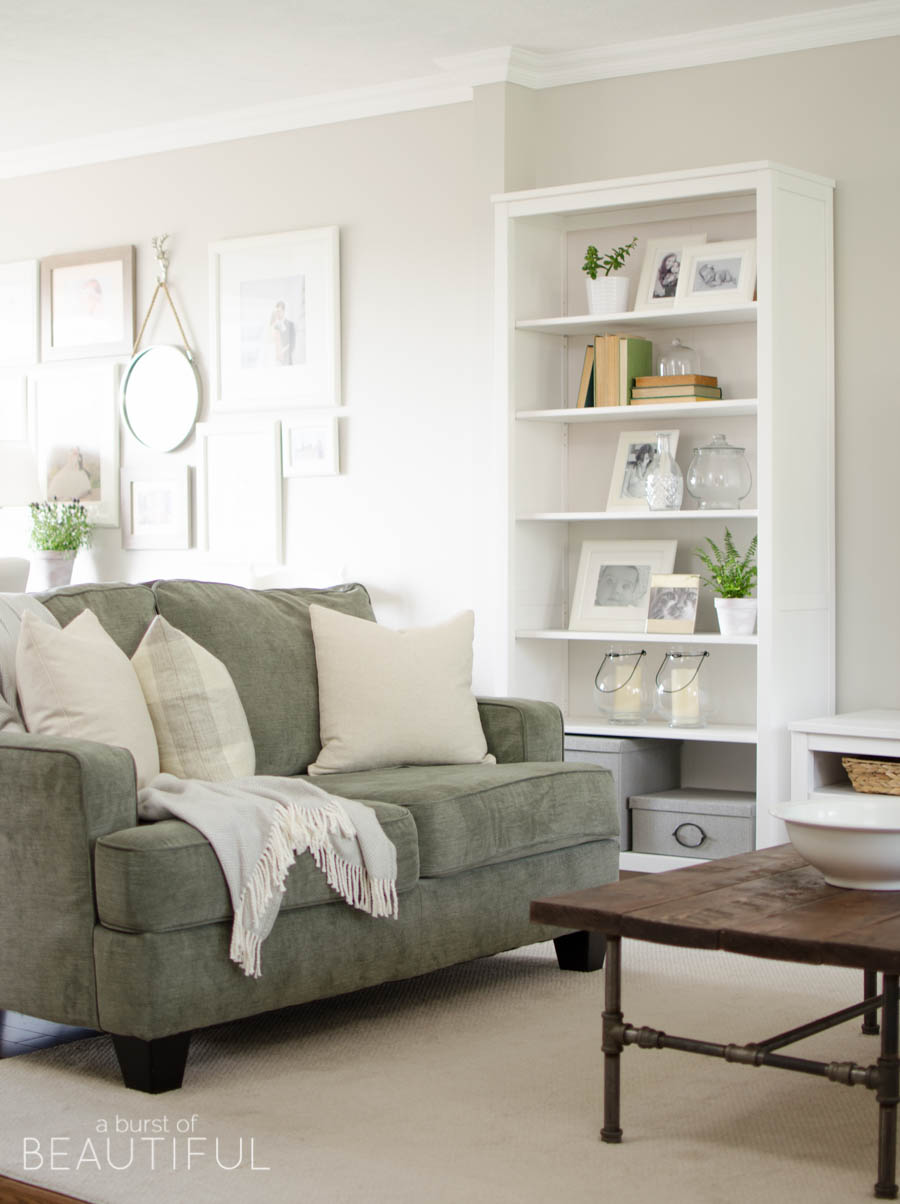 After four years of living in this home, we are gleaning a better idea of what works for our family and what doesn't – in terms of layout, design, and functionality. I believe these three elements are the cornerstone to any successful makeover or renovation, but I will talk more about those when we share our completed space.
Right now, I want to get to my inspiration for this new space…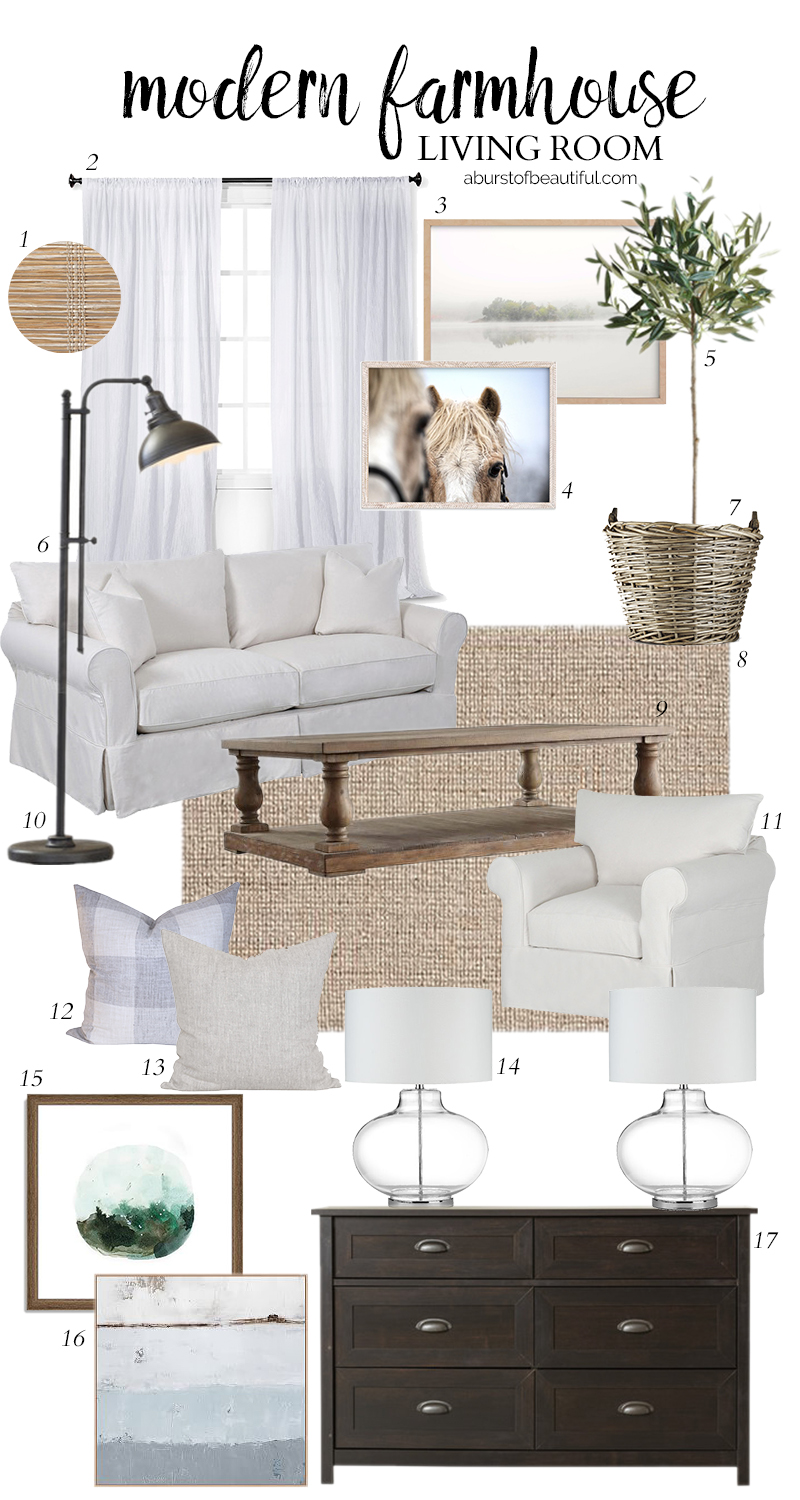 1 / 2 / 3 / 4 / 5 / 6 / 7 / 8 / 9 / 10 / 11 / 12 / 13 / 14 / 15 / 16 / 17
In keeping with our home's modern farmhouse style and my love of neutrals, I plan on incorporating a few classic pieces into this space. I love the softness that is added by white slipcovered furniture, especially when layered with cozy throws and pillows. It will really help brighten up this space and make it feel inviting and cozy.
To keep all of the whites from feeling too stark, I plan on creating a feeling of warmth by layering in a lot of natural materials like wood elements, a jute rug, bamboo shades and some greenery. These are the elements that bring life and interest into a room.
GET THE LOOK

As much as I love neutrals, it's always important to add a touch of color or pattern to keep the space interesting. I plan on doing this with a few beautifully curated art prints in soft indigo and navy shades of blue.
I am really looking forward to pulling this room together and creating a welcoming and useful space for our family to enjoy, and this is only the first step. There's even more to this project that I haven't shared with you yet! If you want to keep in touch make sure you are following us on Instagram and Facebook and you'll get a sneak peek at what we're working on next!
I'd love to hear what you think of our design plans…please leave us a comment below.
Alicia xo