This post is sponsored by our friends at Joss & Main.
Today I want to talk a little bit about our new Joss & Main living room furniture and why we chose a white slipcovered sofa and chair even though we have a toddler and three pets.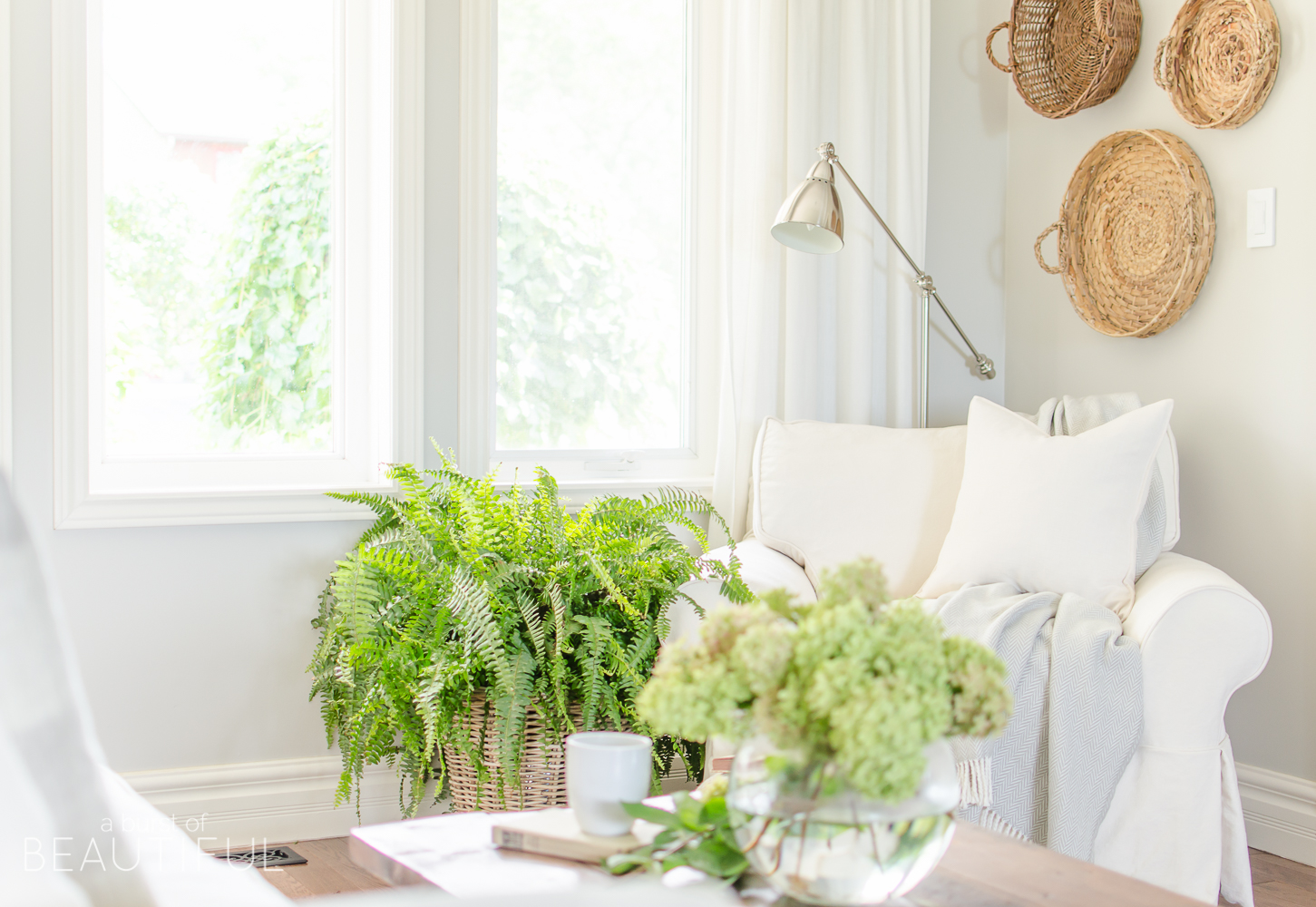 Let me take you back to the beginning…
Four years ago we moved into our current house, and it was a whirlwind. Nick and I are DIY'ers at heart, so when it came time to sell our homes we decided to do it on our own, we listed and sold both of our houses privately, while we negotiated the purchase of our existing home. We happily filled box after box until the entire contents of both of our homes were packed up and we moved into our new house ready to start our new adventure. Oh yeah, and we did it all within two weeks. That's right, we listed and sold two homes, bought a house, packed up two houses and moved into a new one all within 14 days. Talk about a whirlwind!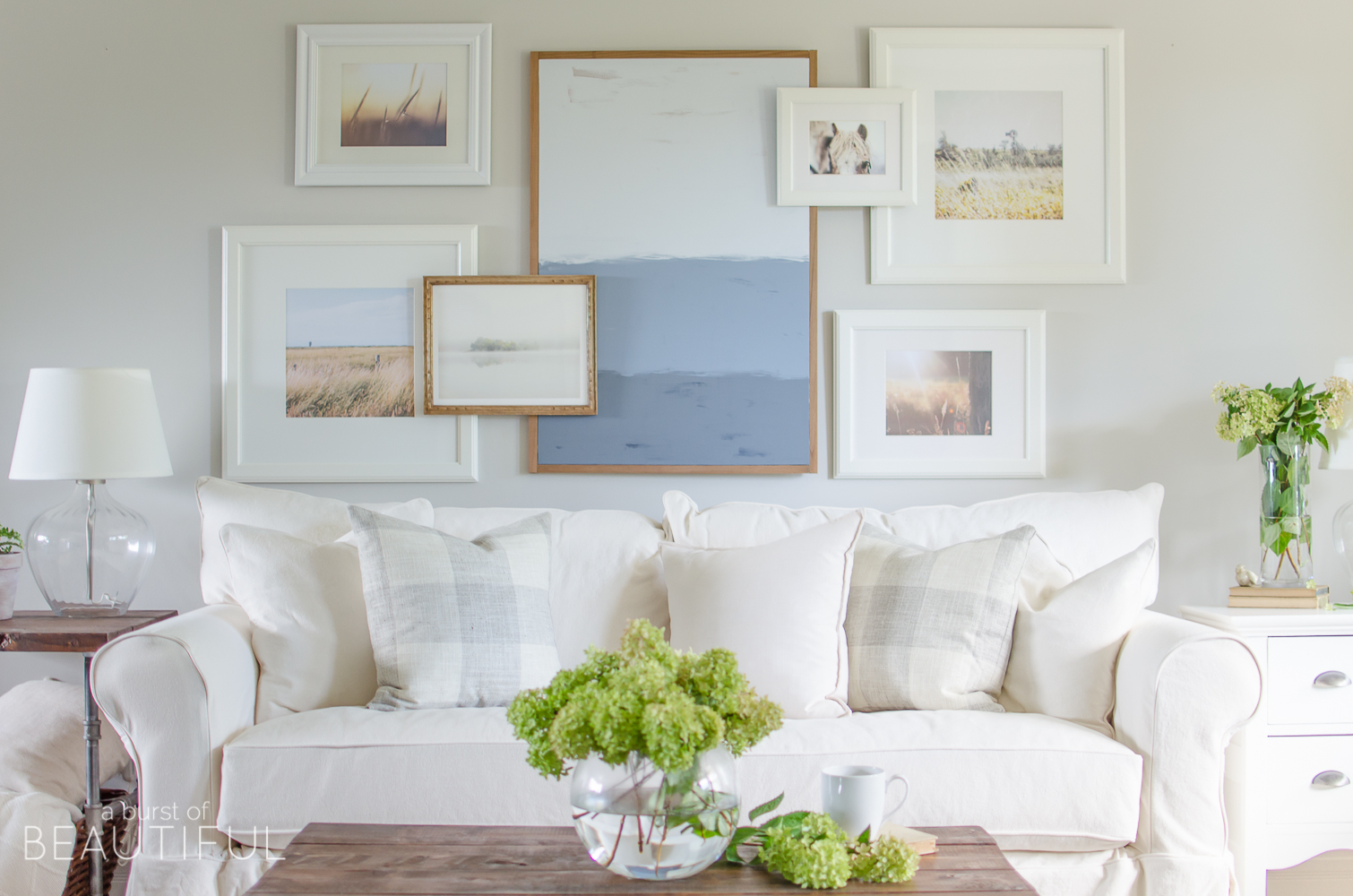 Needless to say, we were both ready for our lives to get back to normal and couldn't wait to spend time enjoying our new house together. But we were in a rush. We wanted to create a beautiful, cozy and inviting home to enjoy with our friends, family and each other and in that process, we made a lot of hasty design choices which we soon began to regret.
In the coming months, I am going to be sharing more about creating a home you love and enjoy spending time in. How to create a home that is inviting and warm and that makes your family and guests want to curl up and never leave. And today I will be touching on that a little bit – how we are finally turning our living room into the cozy little space I always hoped for, starting with a sofa.
I've always had my heart set on white slipcovered furniture. I love the relaxed and casual feel that a slipcover lends to a piece of furniture. It's a little bit wrinkled and slouchy, and perfectly imperfect. It's not fussy, and that's what I love most of all.
Now, you may be wondering why we chose a white sofa, after all, we have a very busy little girl and three pets running throughout our home on a daily basis, usually making some kind of a mess. A crisp white sofa couldn't possibly be a good idea, could it? That's what we kept telling ourselves too.
I'll take you back again to just a few weeks after we moved into our home, and we decided it was time to move Nick's oversized sectional to the basement and buy something that fit into the space a little better. The thought of a beautiful white slipcovered sofa kept coming to mind, but we talked ourselves out of it time and time again. We thought it wasn't practical for our stage of life and we worried about keeping it clean.
We ended up buying a gray sofa and loveseat (you can see it here). There was nothing wrong with it, it was actually very comfortable and pretty, but after four years of living in our home I began to realize more and more that it just didn't fit with our style. I also realized it really hindered the layout of our open concept living room and dining room (you can read more about that here). I knew it wasn't working for our family anymore and it was time to make a change.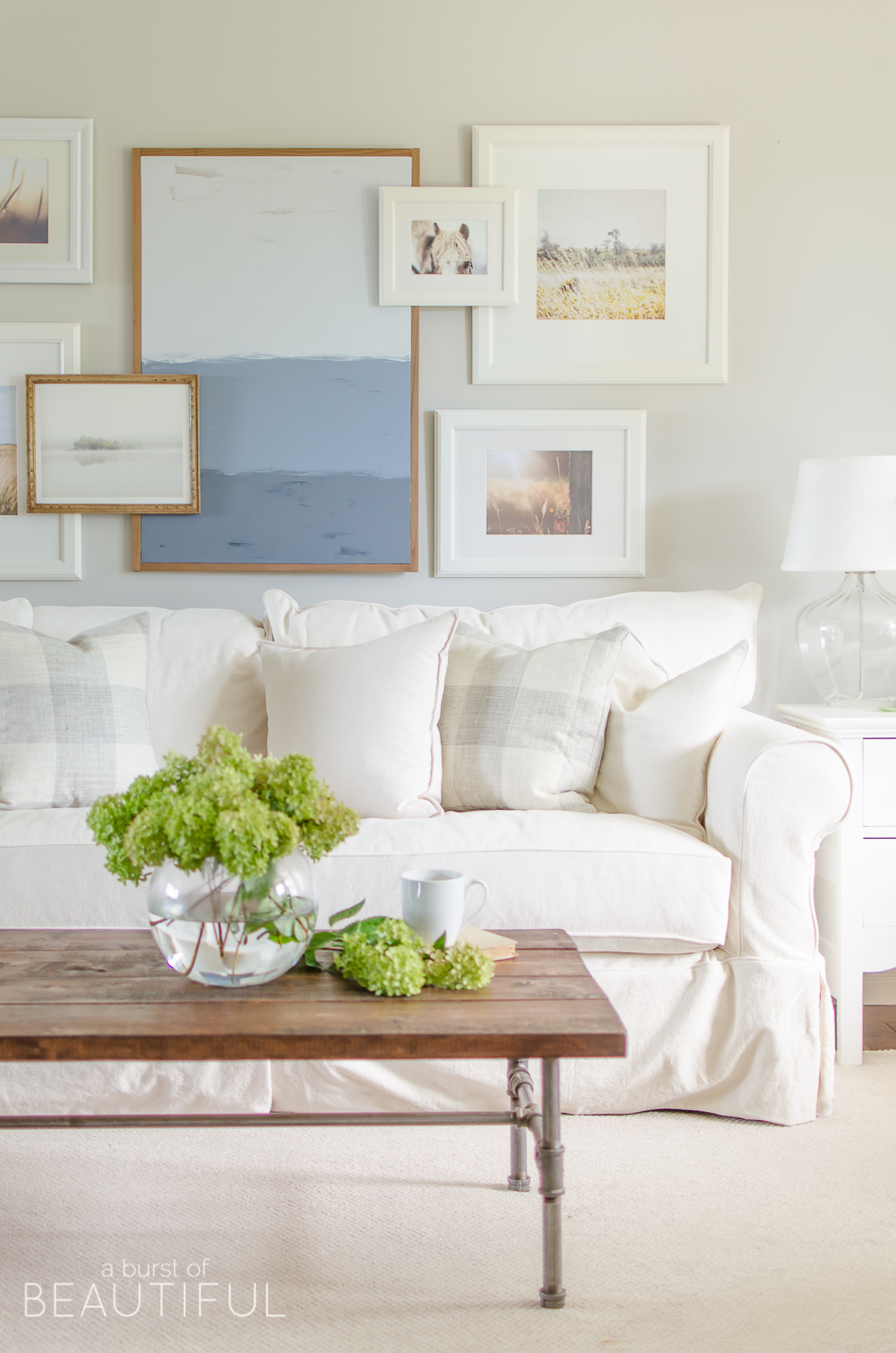 We needed furniture that would better fit the layout of our living room and so we settled on a sofa and armchair to create a better flow. But when it came time to settle on a style I kept coming back to the coveted white slipcovered pieces I've always wanted. And so after doing a bit of research and talking to friends who own similar pieces, I decided to follow my heart and choose what would make me happy (see the Joss & Main sofa we chose here).
Now, here comes the question we have been asked so often since sharing our new sofa and chair, and it's the same question I asked many of my friends, "how do you keep a white sofa clean, especially with children and pets?!".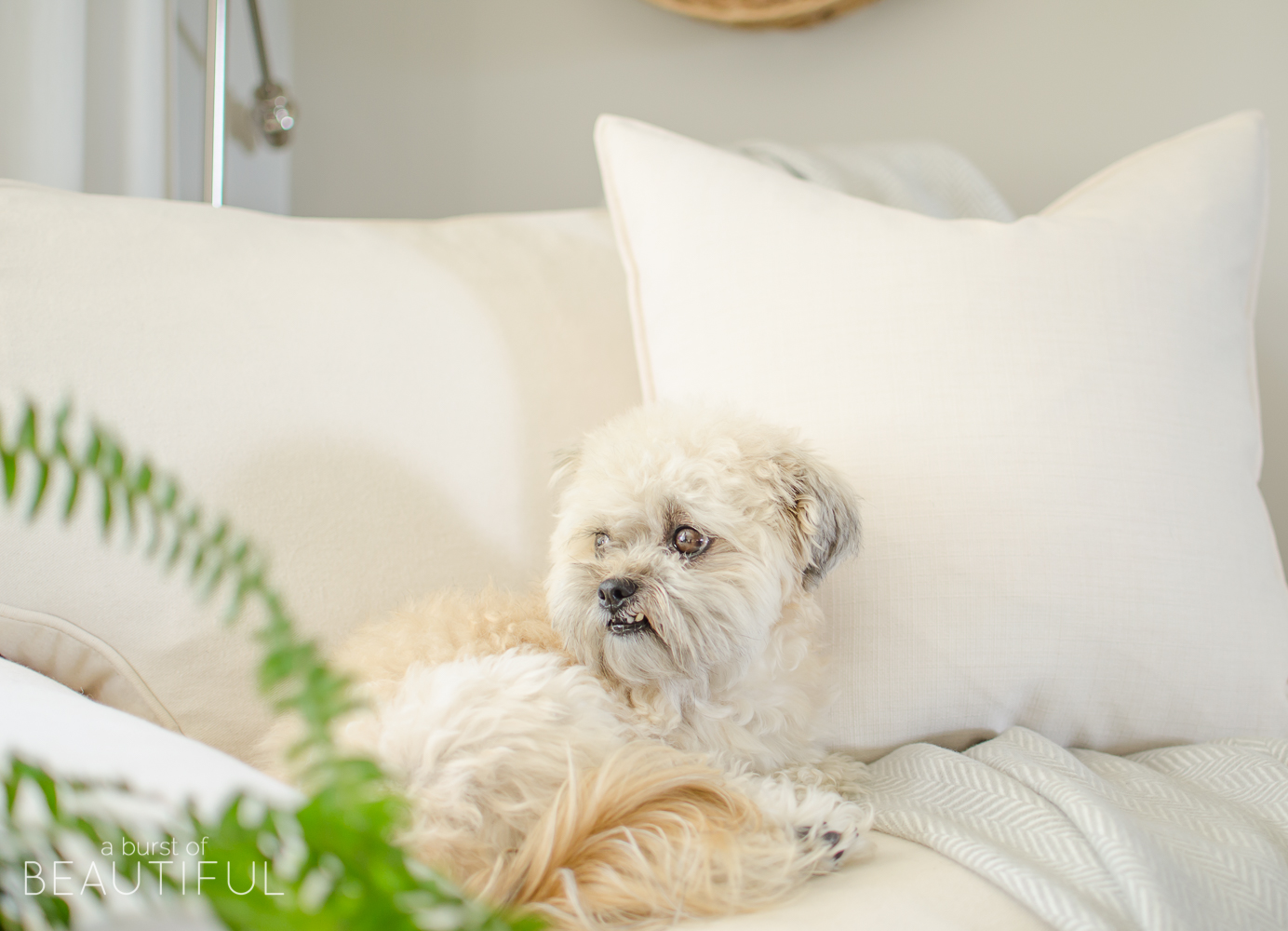 It's easy to shy away from white furniture because of the fear of dirt and stains (remember, I was one of them!), but the secret is in the slipcover. 😉
Slipcovers are removable – that's the big secret! Well, it's not really a secret, but that is what makes them perfect for homes with pets and children.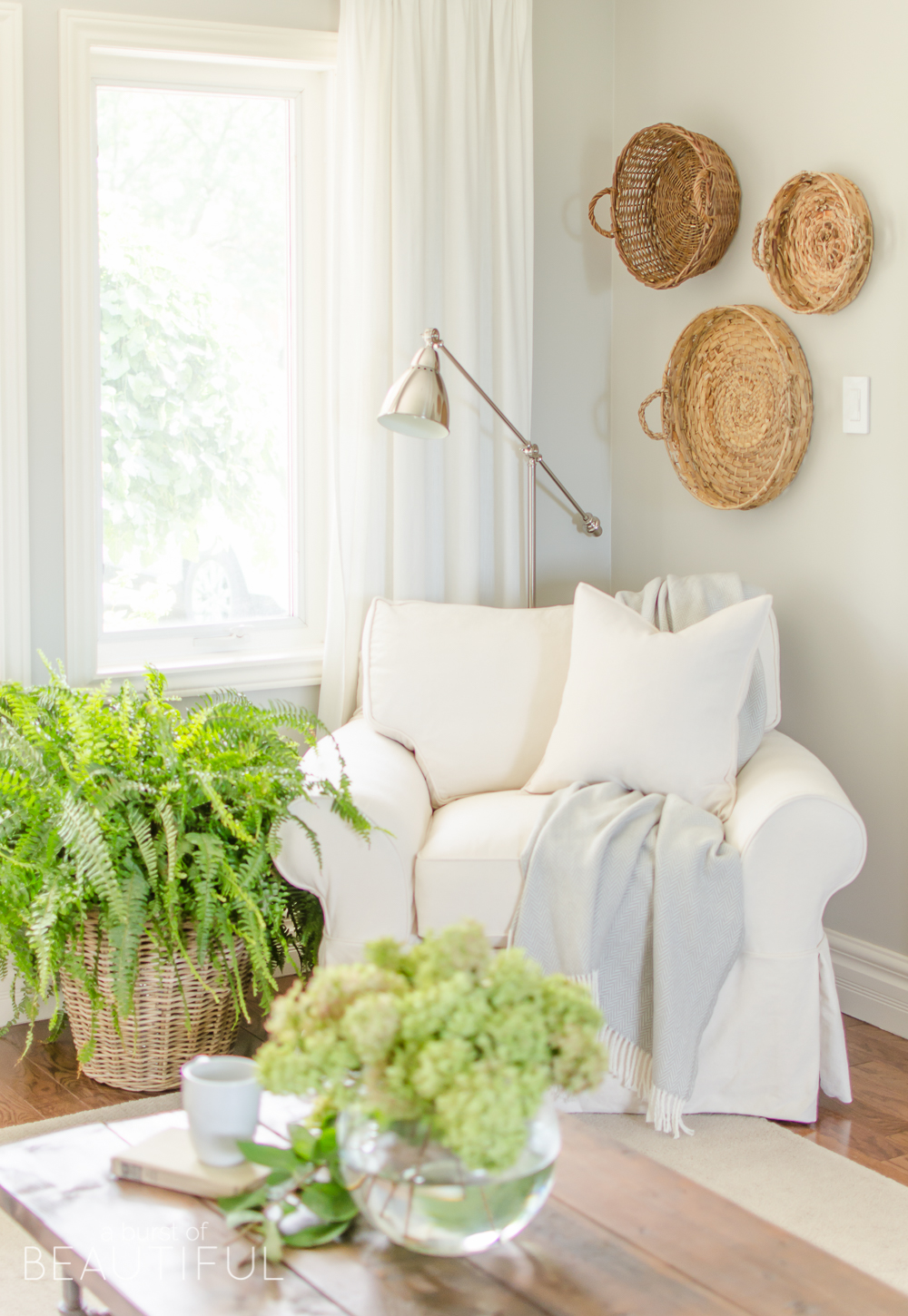 Of course, we still have rules! We don't eat messy food in the living room and arts and crafts are done at the dining room table. But if sticky fingers happen to find their way onto the sofa or muddy paw prints show up after a cozy afternoon nap on the armchair it's not a big deal. Simply remove the slipcovers and clean them. It's that easy! Keep in mind some slipcovers can be washed at home while others are dry clean only, so be sure you're choosing a sofa with cleaning requirements that work for you.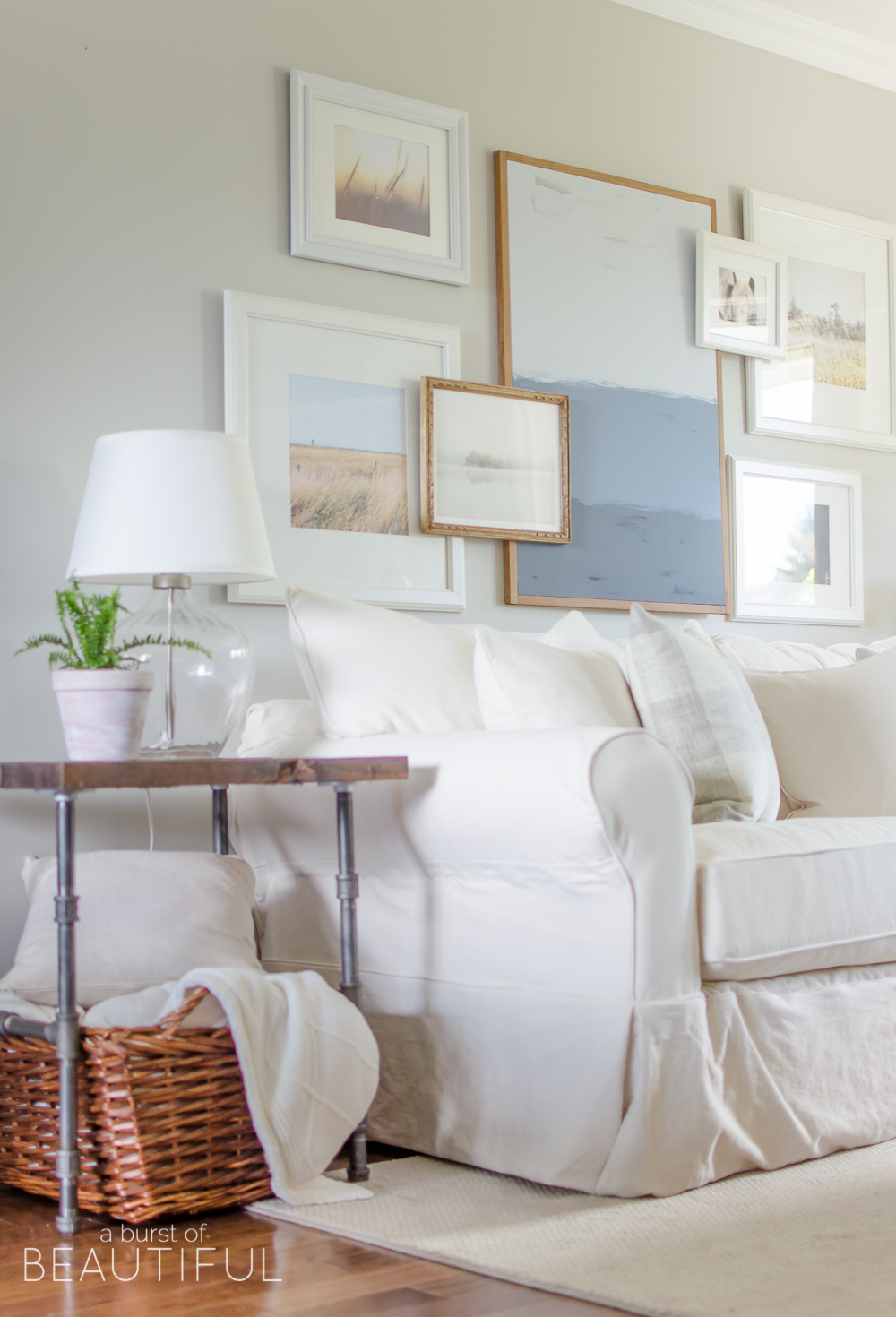 Even if you manage to go months without a mess, you may still want to have those slipcovers cleaned. We often overlook just how grimy our furniture can get. Just think about it, you wouldn't go months without washing your bedding, so the same should apply to your living room furniture, shouldn't it? Keep a regular cleaning routine to get rid of all of that dirt you can't see. It just makes sense!
So, the moral of my story is to follow your heart. If your heart is set on a white slipcovered sofa, don't let the fear of messes hold you back. Fill your home with the things you love and that make you happy, and your family and guests will feel that too. It's the first step in creating that perfectly cozy and welcoming home everyone hopes to have.
Alicia xo