Today is an exciting day! I've teamed up with 13 of my wonderfully talented blogging friends to join the Fall into Home series, hosted by my very sweet friend, Rachel of Maison de Pax. Take a minute to brew up your favorite cold weather drink and get comfortable, because you are going to want to take in every last detail of these amazing homes all dressed up for the season!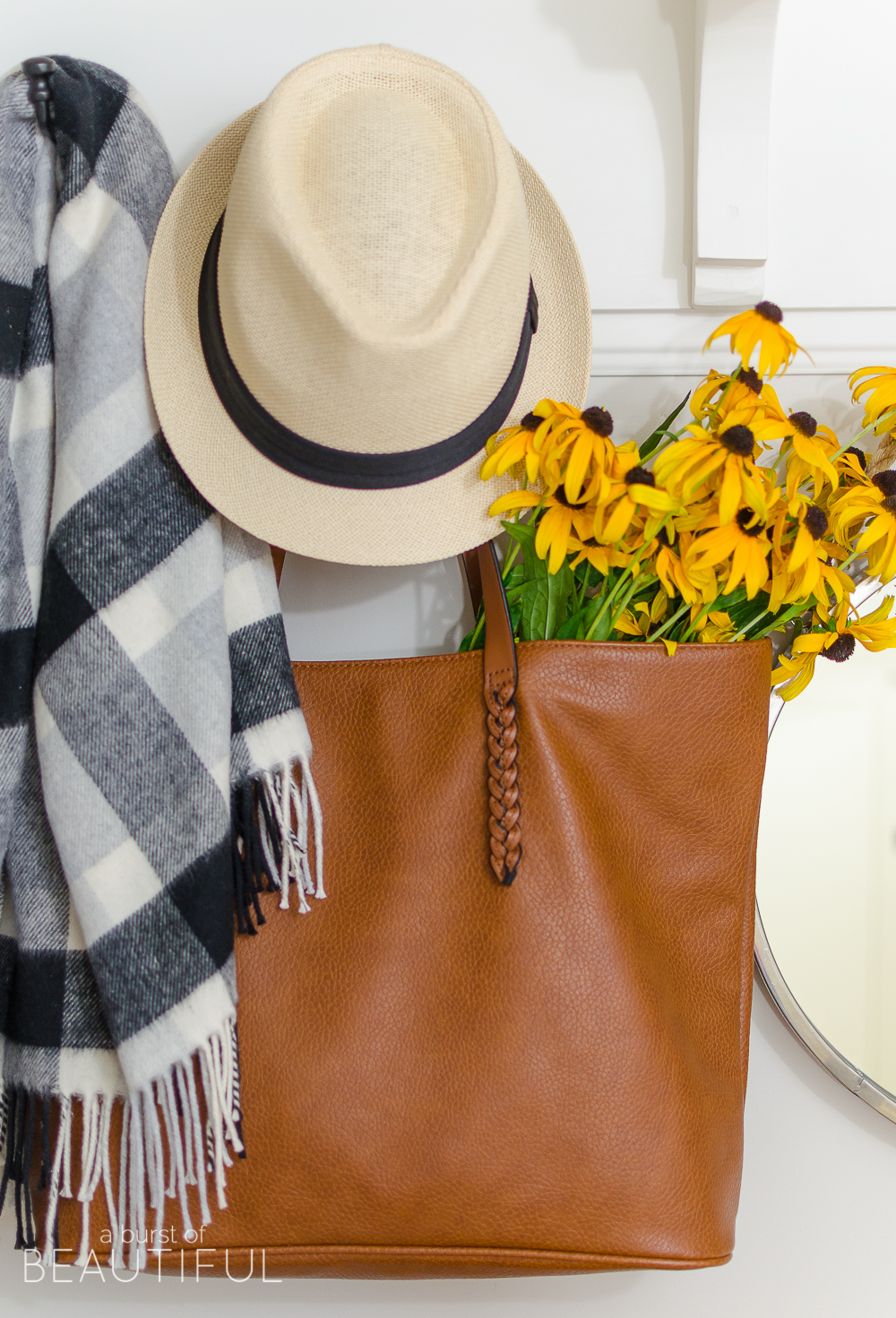 To be honest, I am actually feeling a little bit inadequate today…
I absolutely love participating in these incredible blog tours, I love opening up our home and sharing our thoughts and ideas for creating a cozy and welcoming home for each season of the year. And I love seeing little glimpses into the homes of my wonderful friends, it's a way to help us feel connected to each other even though we live so far from one another.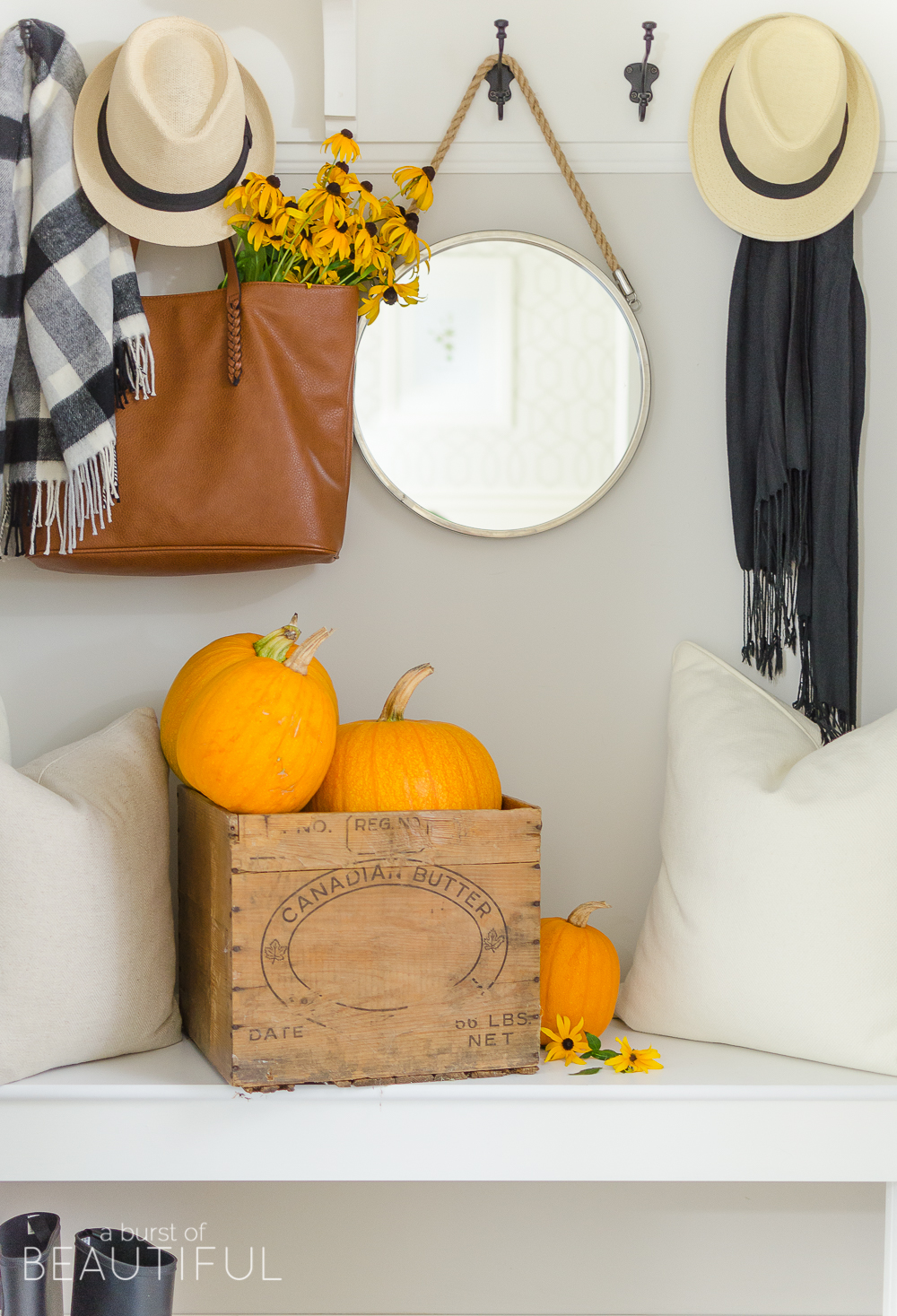 But our little home has been bustling with activity lately. We've just made some big changes in our living room and we're now knee-deep in the middle of our dining room makeover. I am so happy with the way these changes are coming along and the difference it has made in both the look and functionality of our home, but it hasn't left me with much time for decorating for the season.
I've been bringing in little touches of fall here and there, trying to warm up our home for autumn's approach.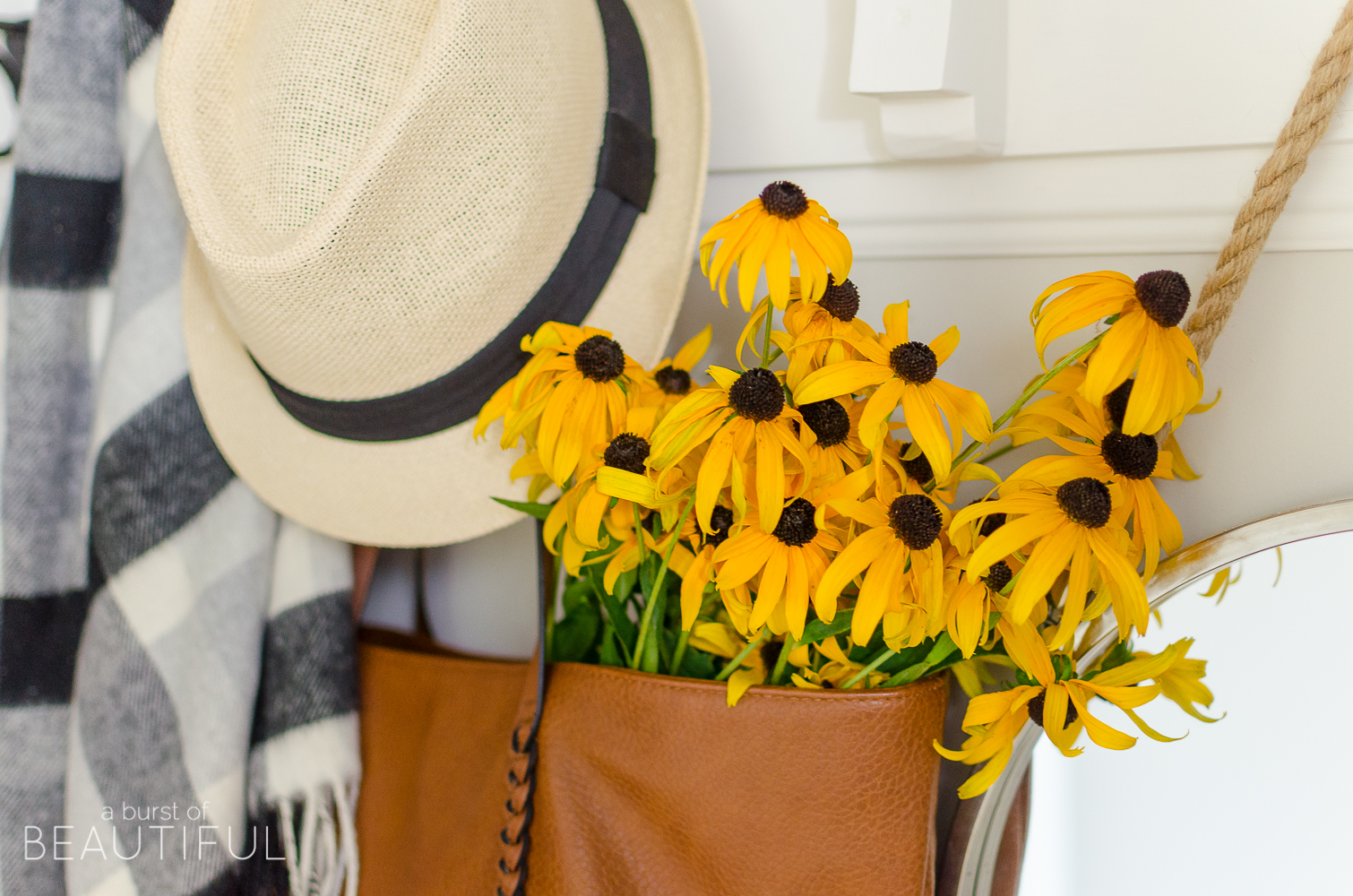 We recently converted our tiny little coat closet into a much more functional mudroom for our family and I have to say, it is quickly becoming my favorite little space to decorate (see it pared-down for summer here…).
As the days turn shorter and the air turns cooler, I've made sure we are ready for those crisp fall days by keeping a couple of warm, oversized wraps on hand. We are still spending a lot of time outdoors, so these wraps are perfect for throwing over our shoulders to keep us toasty when we head out for a walk or spreading out on the grass for afteroon stories in the sunshine.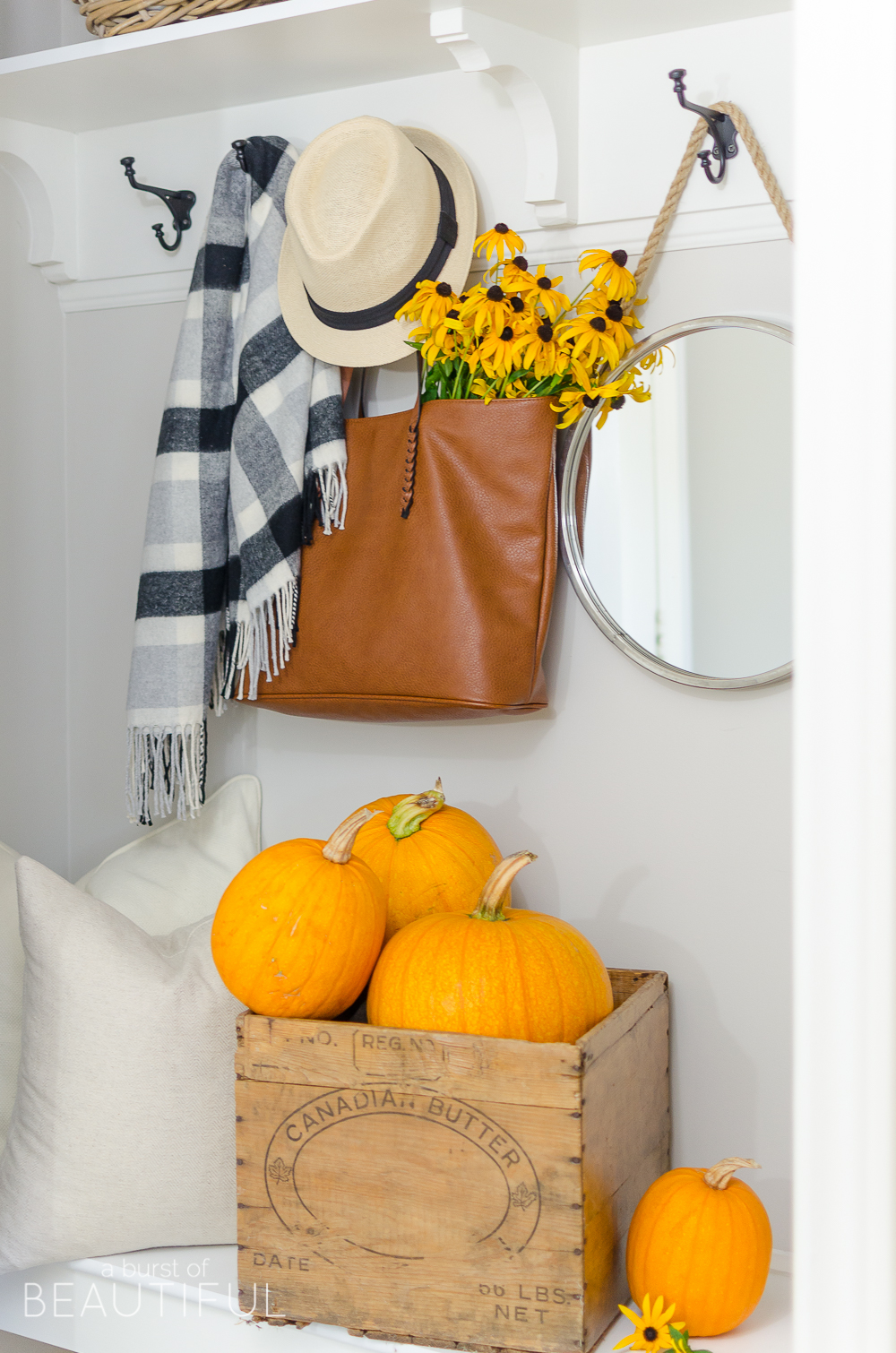 I absolutely love how this coastal-inspired mirror adds a little extra texture and dimension to the space, and hanging it here was actually a happy accident!  I was in the process of clearing out our dining room when I hung it from these hooks so that I could take it into the garage once I was finished, but I liked it so much I decided to keep it here. It's perfect for catching a quick glimpse of yourself before heading out the door!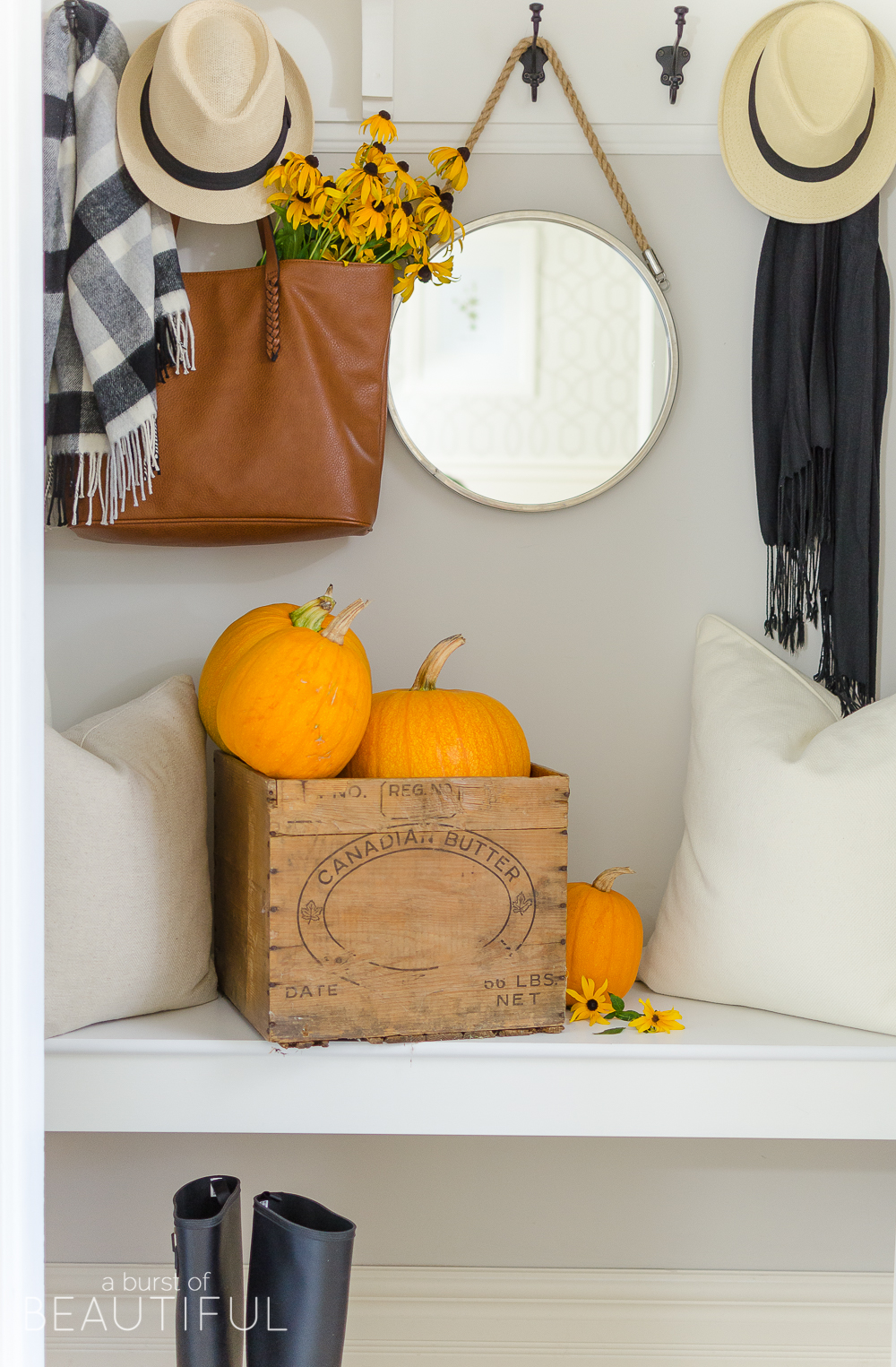 And see those cute little pumpkins nestled in that vintage crate? I gathered those straight out of our garden! This summer we tried our hand at gardening…Nick built a beautiful raised sqaure foot garden and we grew all kinds of delicious vegetables, flowers and herbs. It was such a fun experience, and I am so proud of Nick's green thumb. We are already planning what we will be planting next year.
Through the mudroom and into our kitchen you'll find just a few subtle hints of fall.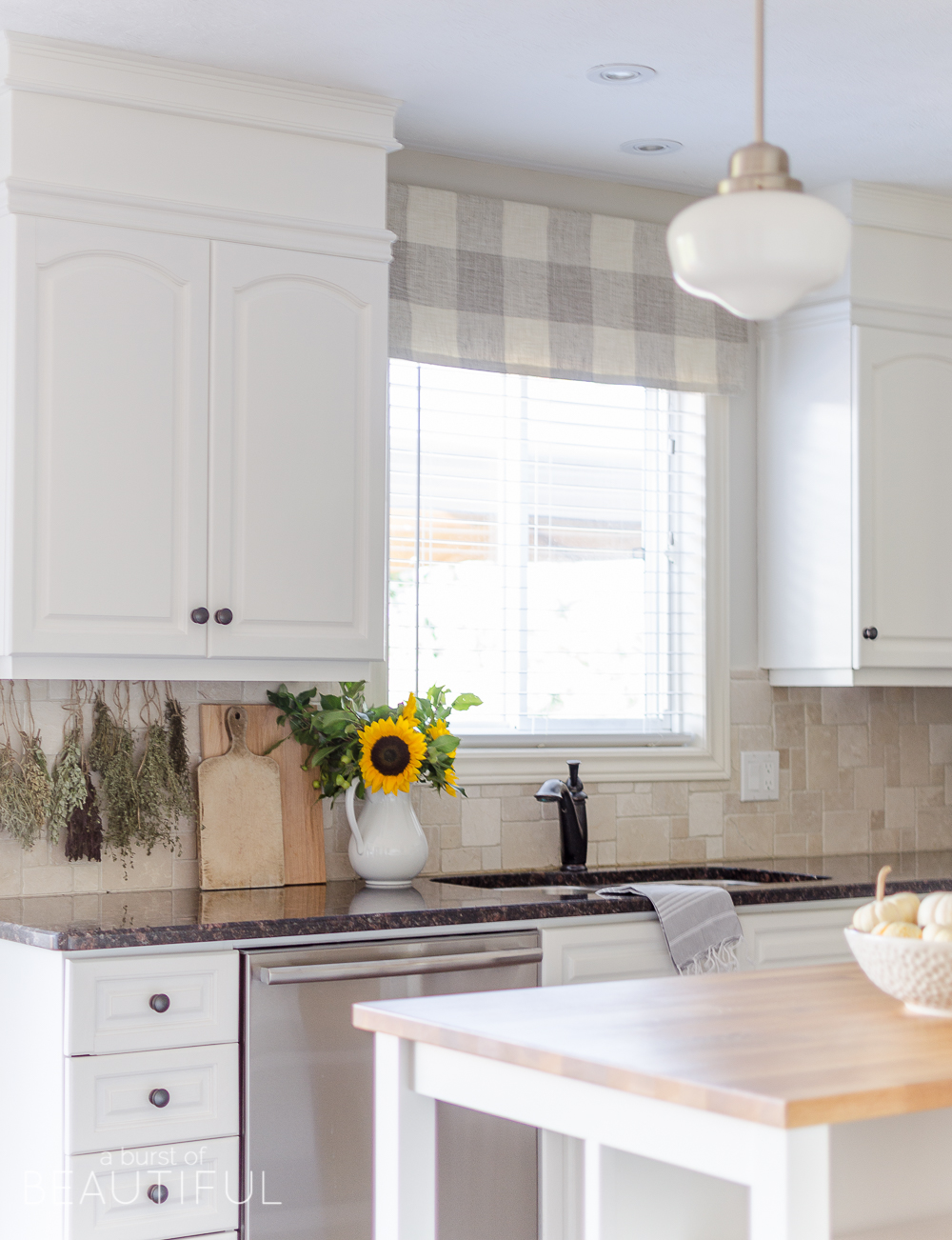 I placed a few cheery sunflowers and berry branches in a white pitcher by the sink, it adds just the perfect little pop of color to our neutral space. Flowers and greenery are probably my favorite way to decorate for the different times of the year. I love that they add just a subtle reminder of the transitioning seasons, they are inexpensive (or free if you can clip a few bunches from your own garden!) and so welcoming.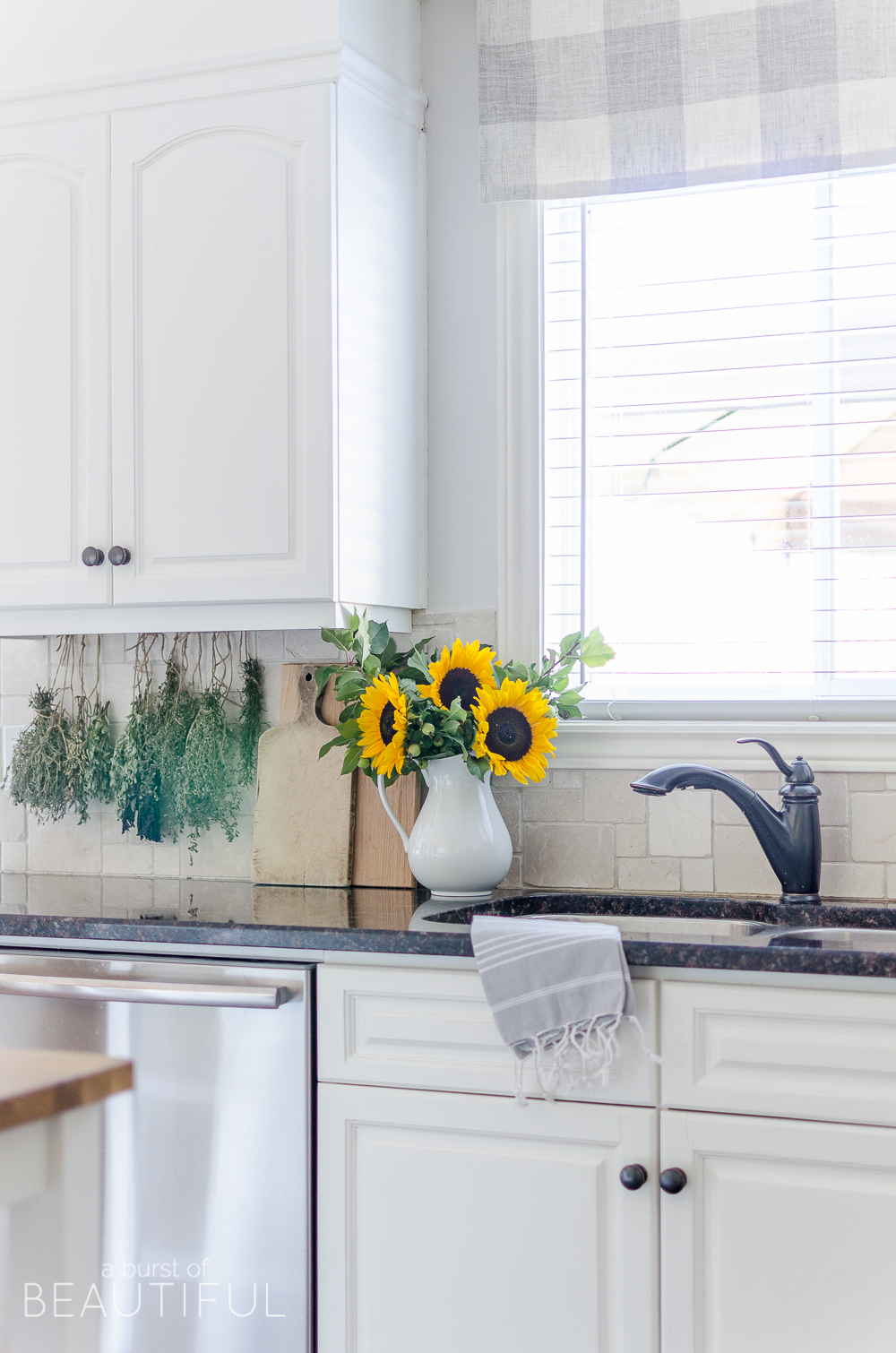 Next to the sunflowers, you'll see fresh herbs hanging to dry. We really wanted to make the most of the herbs we harvested from our garden this summer so we snipped the remaining plants and hung them to dry in our kitchen. We do a lot of cooking, and as the temperatures start to dip we love creating hearty meals like soups, stews and casseroles to warm us. It's so convenient to have these freshly dried herbs on hand for weeknight dinner prep, not to mention I love the rustic feel they add to the space.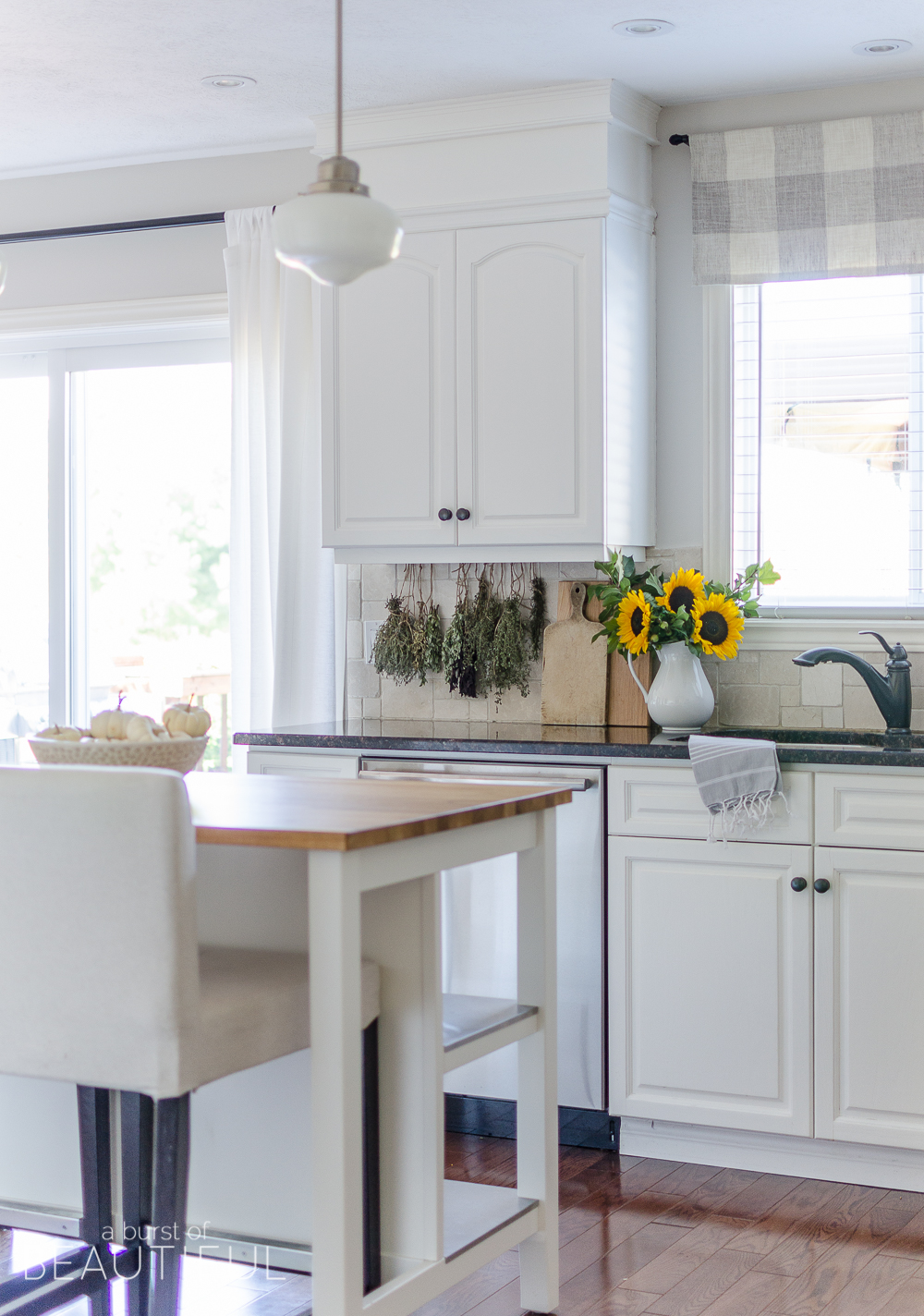 If we're not in the kitchen baking up a yummy pumpkin spice treat, you'll find us relaxing in our cozy new living room. You can take a full tour of our fall living room here, and see how we created a cozy and inviting space to spend time with family and friends.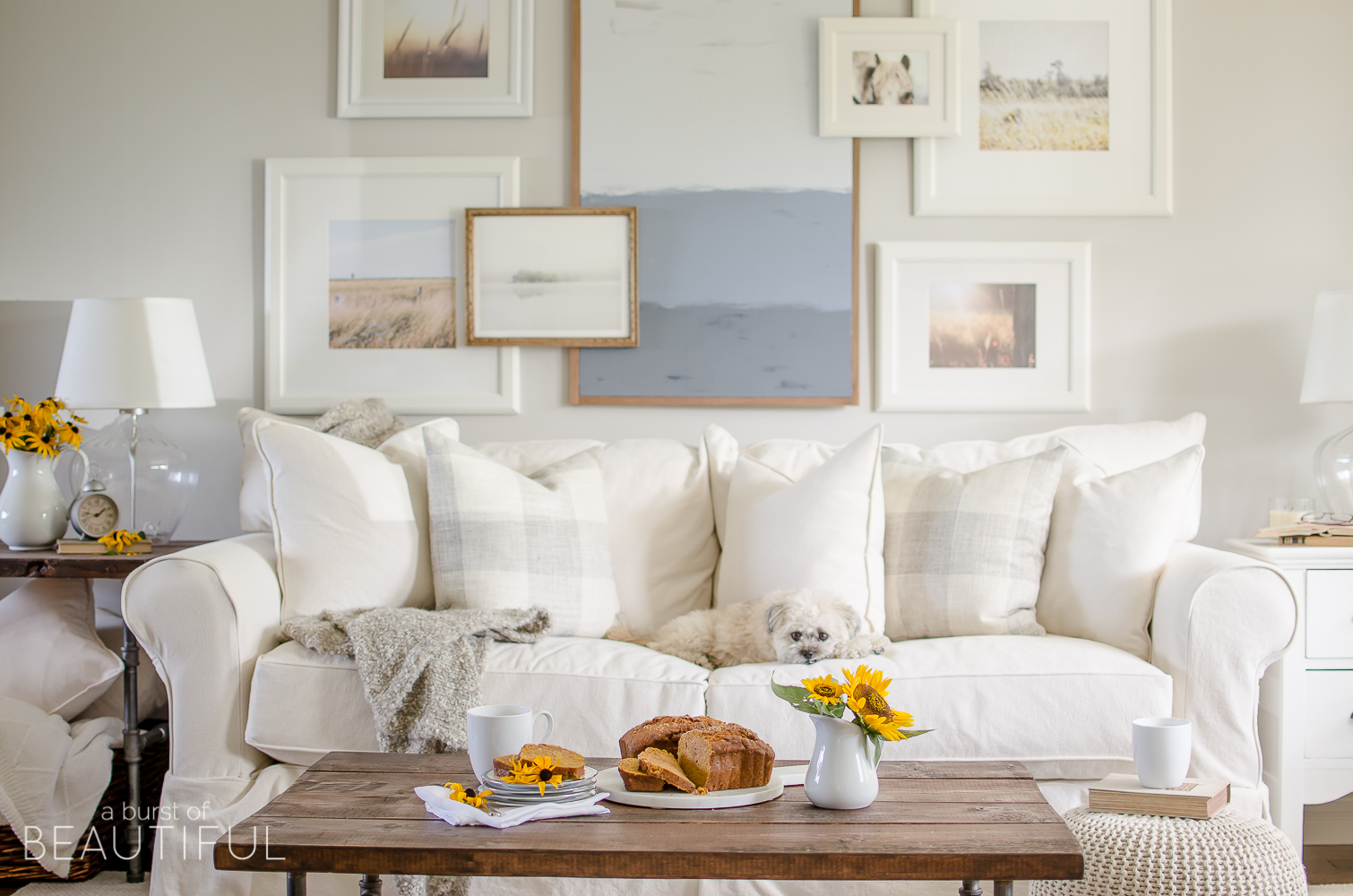 I hope you enjoyed this little tour of ours! I absolutely cannot wait to share the remaining updates in our living room and our brand new dining room with you. I am already dreaming of the possibilities for holiday decor, you know, Christmas really isn't that far off!
Enjoy the rest of these amazing tours, I know you will leave feeling inspired and ready to embrace the fall season!
Alicia xo
Monday


Maison de Pax | Nina Hendrick Design | Shades of Blue Interiors | Finding Silver Pennies | ZevyJoy
Tuesday


Bless'er House | A Burst of Beautiful | The Wicker House | So Much Better with Age
Wednesday


Cherished Bliss | Tidbits | Love Grows Wild | Craftberry Bush | Liz Marie Blog