This post was generously sponsored by our friends at Joss & Main.
I have really struggled with creating a cozy and functional space for our family in our open concept living room and dining room from the day we moved into our home. It is a space and a project I just haven't been able to get right, until recently.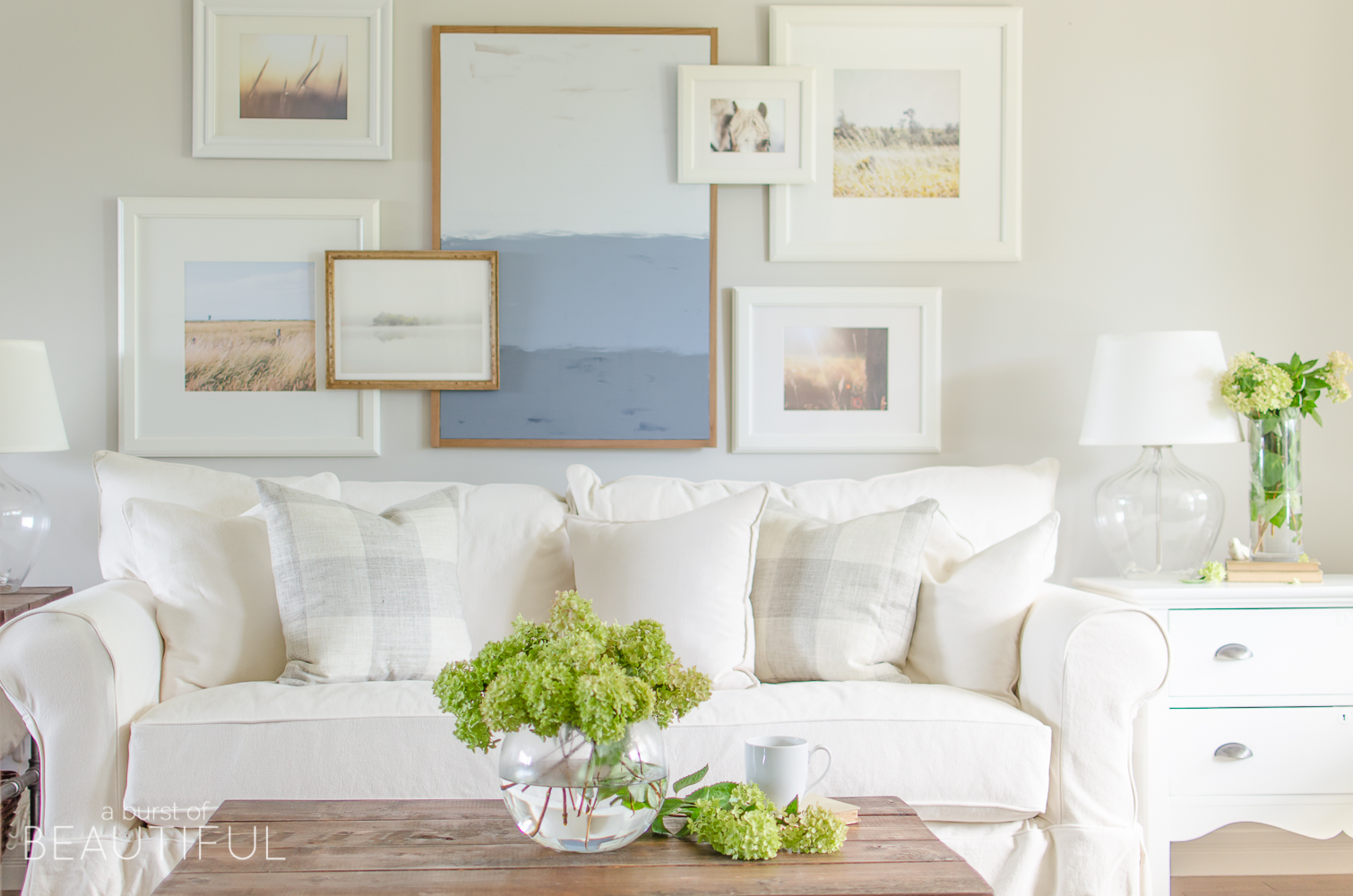 I am just like anybody else, I wish I could snap my fingers and have the house of my dreams appear in front of me. A home that feels cohesive and inviting, layered with textures and decorated with well thought-out and meaningful pieces. A home that tells a story and that is filled with beautiful memories.
But I know creating a home that encompasses all of those things is not built overnight. It takes time – even years – to create that feeling. It's a piece of advice I've given out time and time again!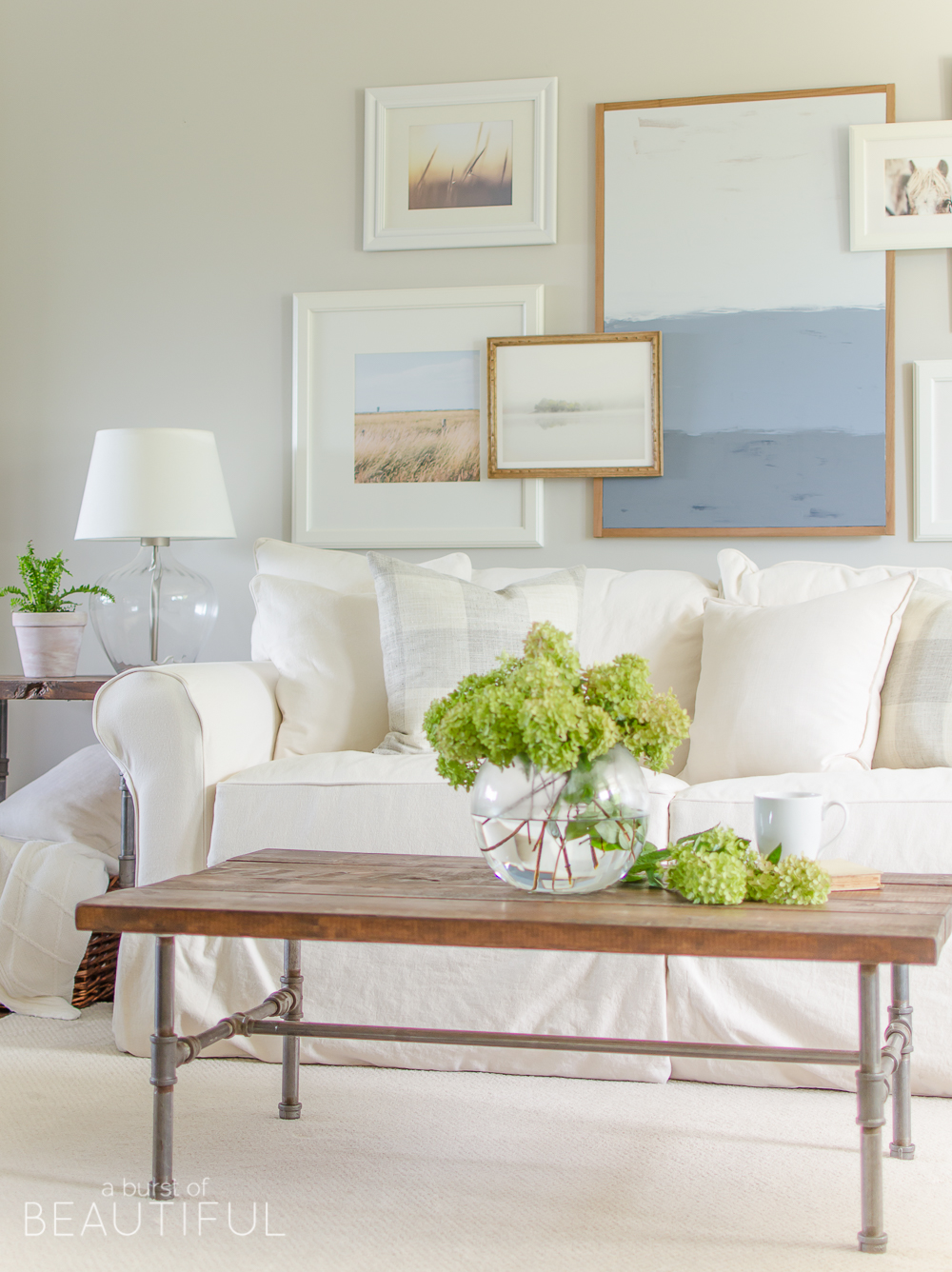 So I am trying to heed my own advice and take my time choosing pieces that reflect our style and that work hard for our busy family. It's a struggle though! I am constantly fighting the urge to just scoop up what I can to "complete" the space, but I know making hasty design decisions is a mistake and in the end I will probably regret most of them.
So consider today's post Part 1 in an ongoing journey!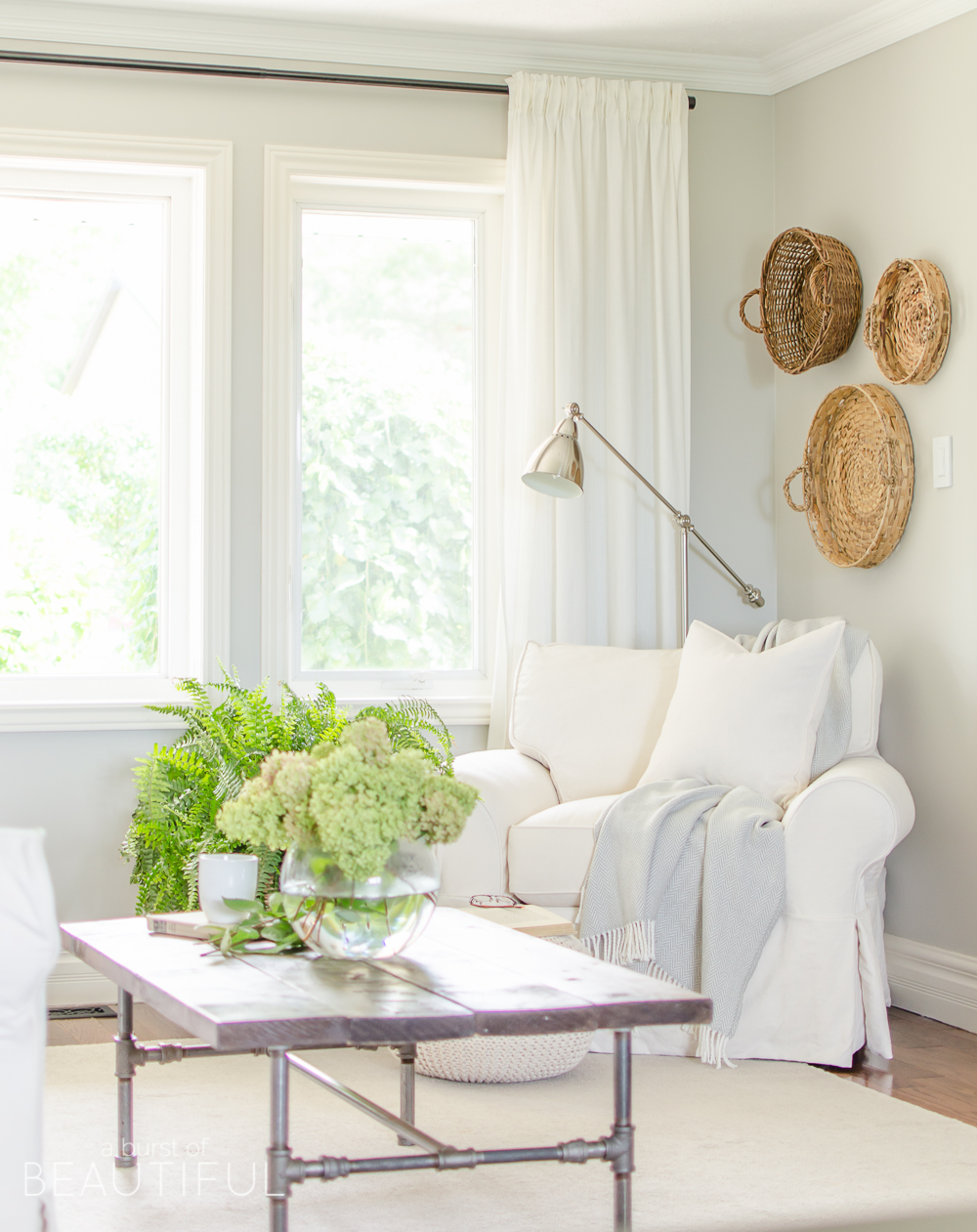 The need for change came this summer, with our little one growing and becoming more active each passing day we knew it was time to reconfigure our main living space.
Our living room and dining room is one long narrow room, and this has proved to be the biggest hurdle for me when it comes to decorating our home. My original thought was to divide the room into two distinct areas – one for living and one for dining. We did this by purchasing a sofa and love seat and positioned them facing each other so that the love seat divided the living room from the dining room (you can see what I mean here).
This layout worked for us for a while, but we soon began to realize it really disrupted the flow of our home. It made maneuvering from the living room into the dining room and through to the kitchen difficult, especially once our little one started walking (and then running!). Plus, the living room is our only family space on the main floor, so it didn't leave much room for Zoe to stretch out and play.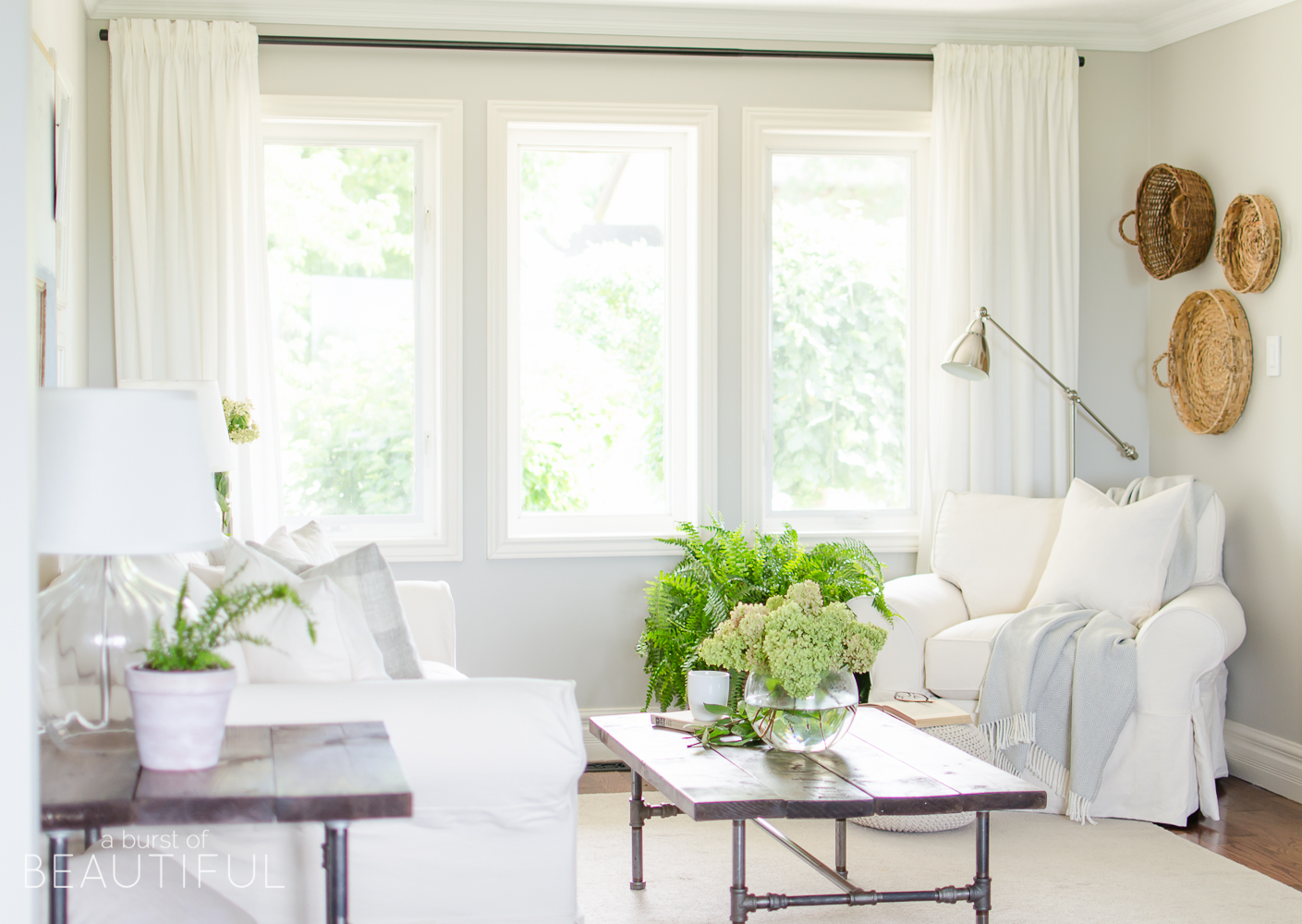 Our living room is tiny, so we knew right away that our sofa and love seat wouldn't work with any other configuration. It was time for new furniture! We began planning what we would need to create a space we loved, fit with our farmhouse style and function well for our family.
A few weeks ago I shared these plans with you, if you missed them you can catch up here. I also shared a sneak peek of a special delivery we received to kick start this makeover. Did you guess what it was?
Well, here it is…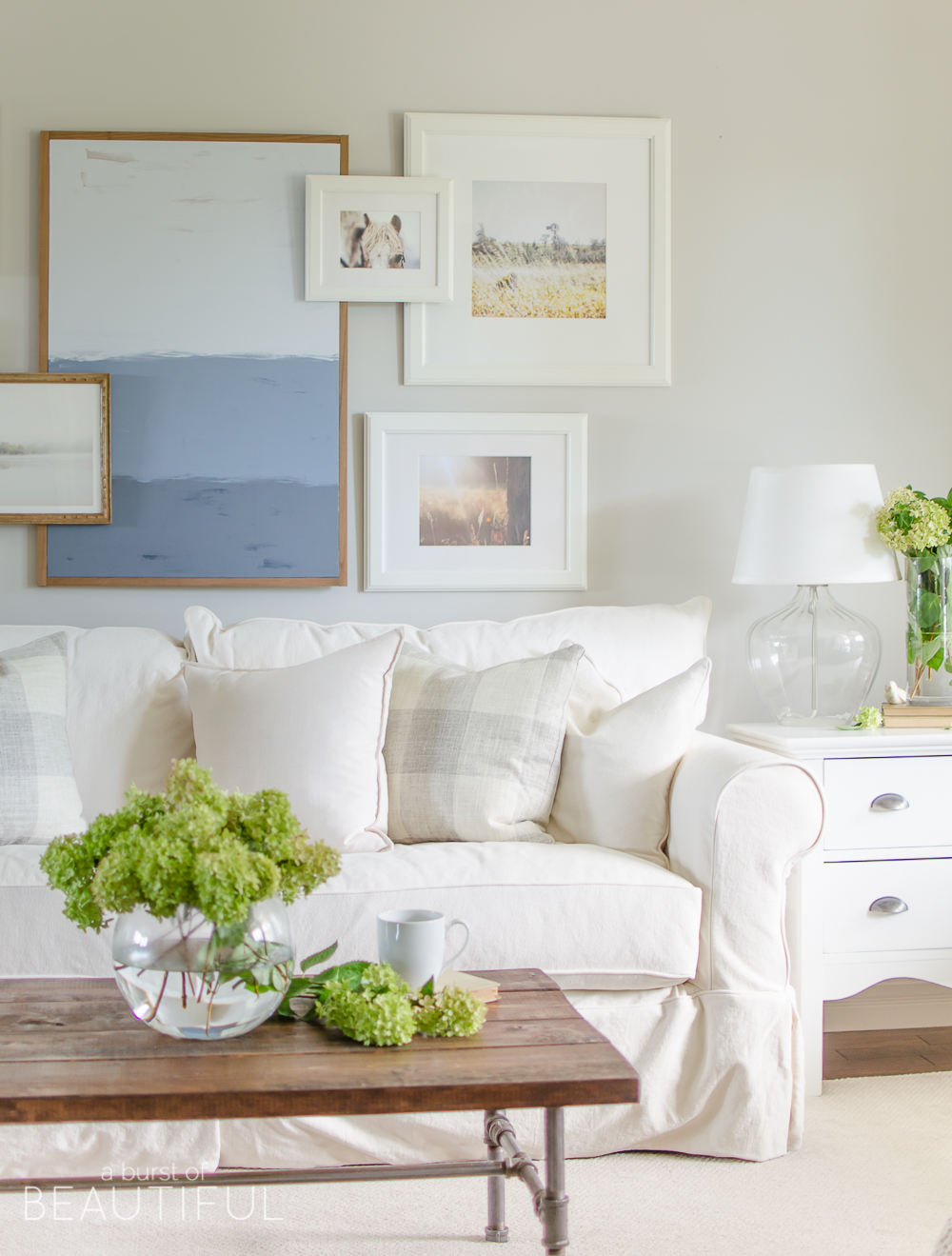 A beautiful slipcovered sofa and arm chair from one of our favorite shops, Joss & Main.
I have always dreamed of owning white slipcovered sofas, and I can't believe I waited this long to make that dream a reality. I know what you're probably thinking, "how do you plan to keep white furniture clean with a toddler and three pets?". It is possible, and I'll be sharing more about that later this week, as well as why it's important to follow your heart when it comes to decorating your home.
But for now, I just want to take a minute to admire these beauties!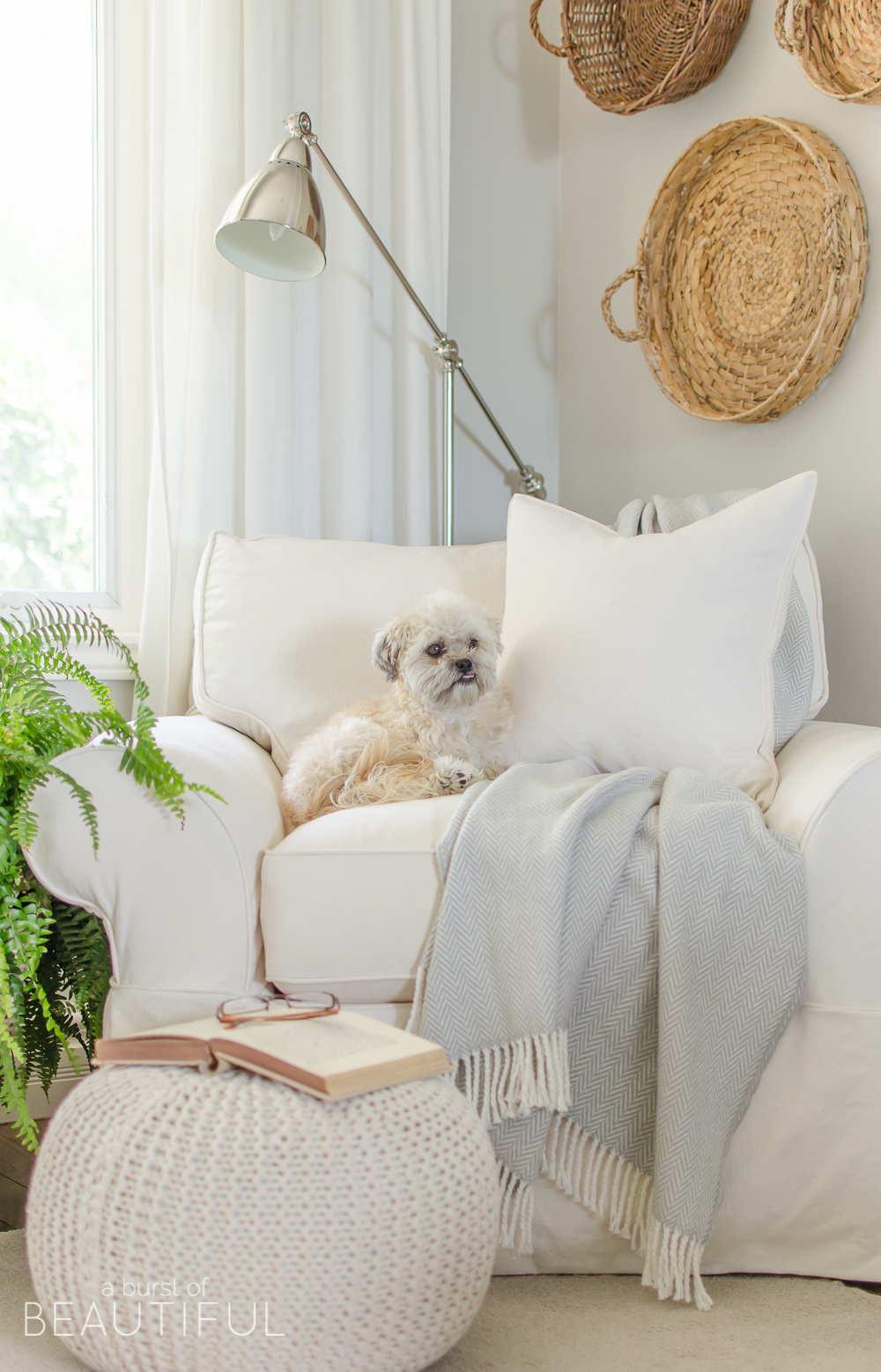 As I mentioned earlier, this space is still a work in progress, and I am not going to rush the process. We are still working towards updating a few key pieces, like our window treatments, rug and accessories. So I hope you'll be back as we continue to create a cozy and welcoming living room. Plus, you won't want to miss what's happening in our dining room!
Stay tuned!
Alicia xo