As the subtle signs of fall begin to emerge I am always anxious to embrace my favorite season wholeheartedly. I love absolutely everything about autumn, from the beautiful rich colors of the changing leaves to bundling up in cozy sweaters and boots and enjoying pumpkin flavored everything!
That's why this Pumpkin Loaf recipe is one of my all-time favorites.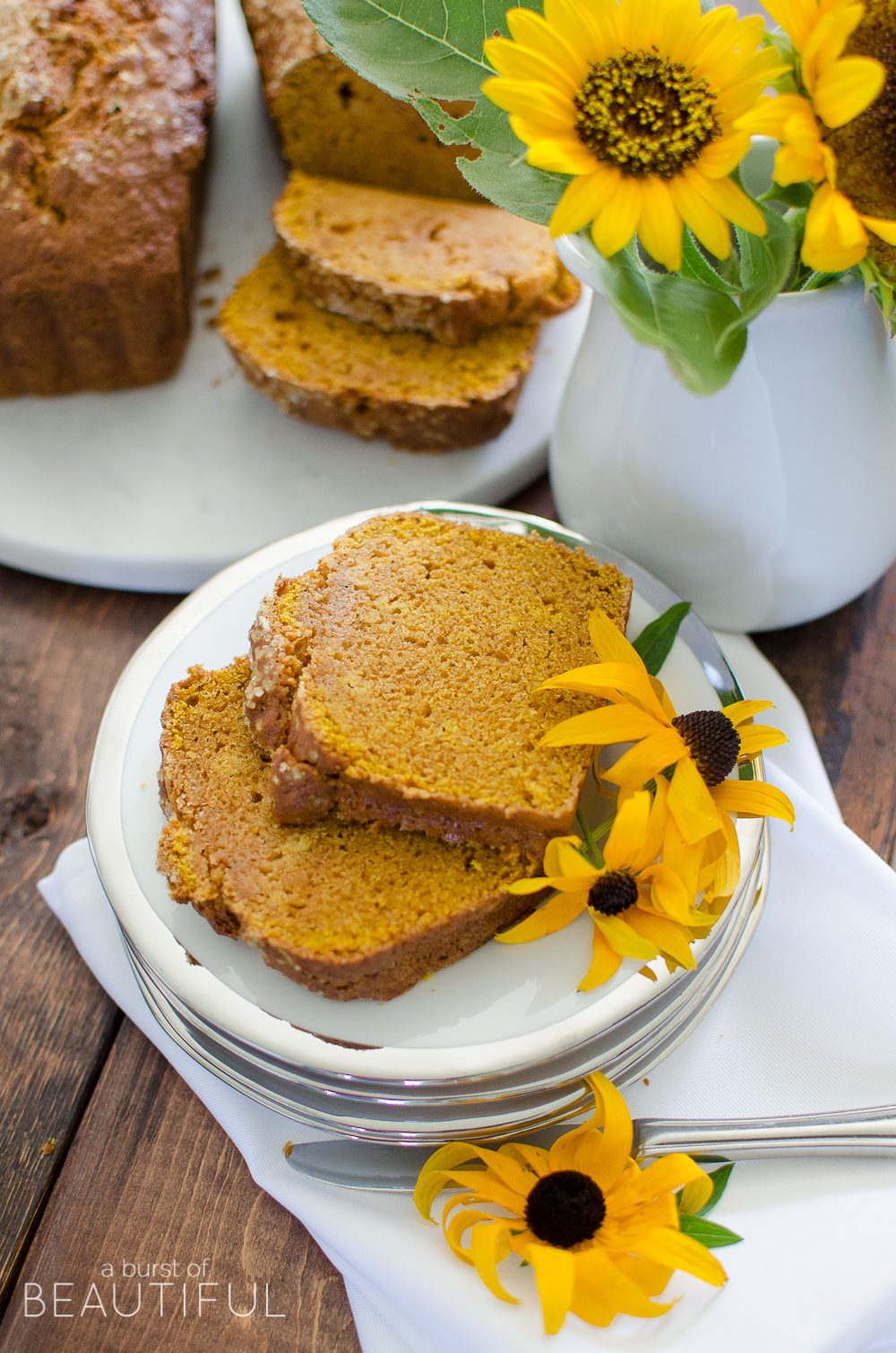 For as long as I can remember I have been enjoying this yummy fall treat as soon as the weather turns crisp and cool. I actually brought this recipe home from nursery school – the simple recipe typed inside of a drawing of a pumpkin which was scribbled over in orange crayon – and it is still the recipe my mom refers to today when she bakes it.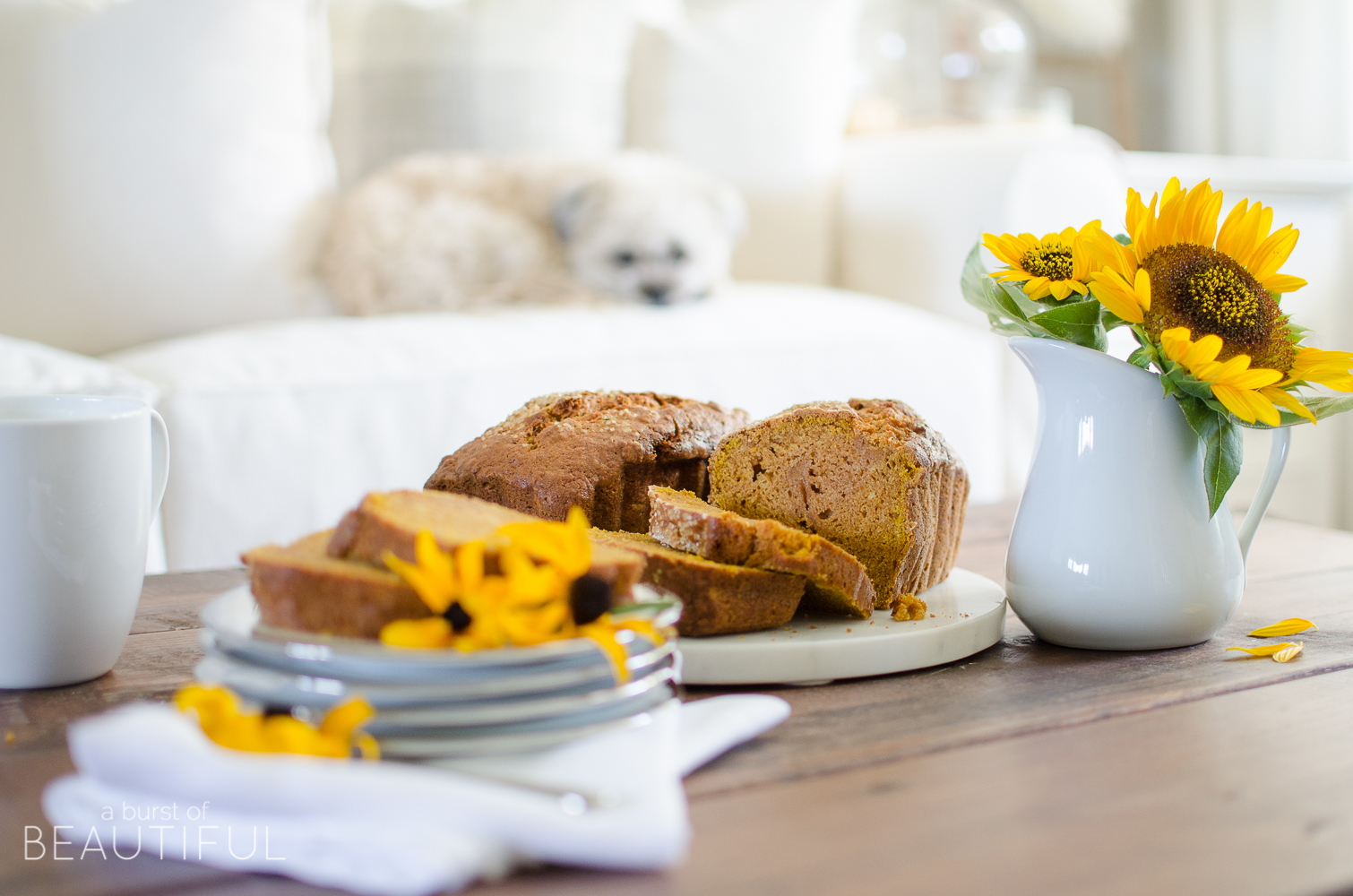 I've long since made my own copy and pull it out every September. It has easily become a household favorite, but that's no surprise! My husband loves anything pumpkin flavored – have you tried his Pumpkin Pie Baklava? It's amazing!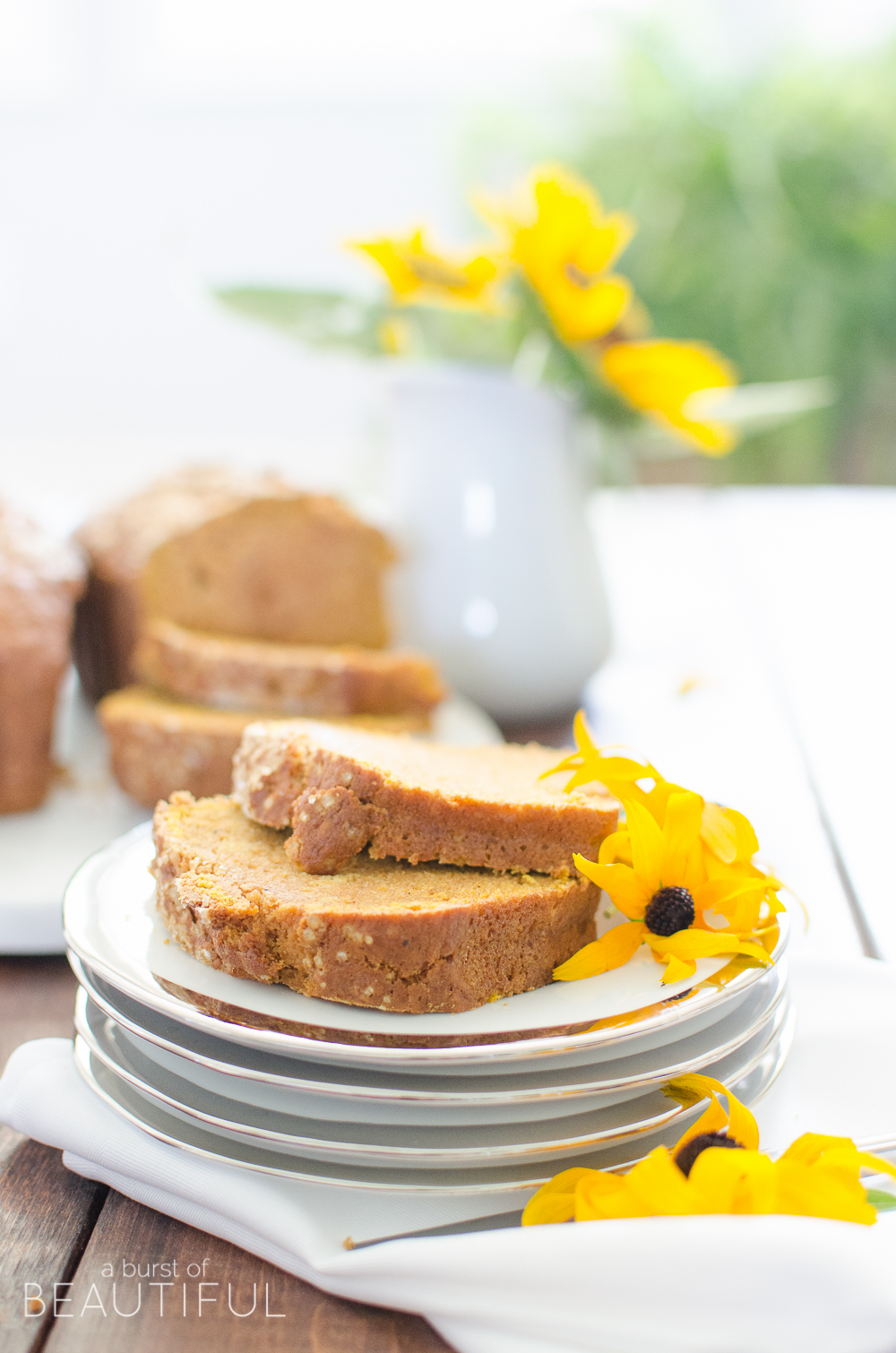 I hope you'll give our recipe a try and let us know what you think! I promise you won't be disappointed.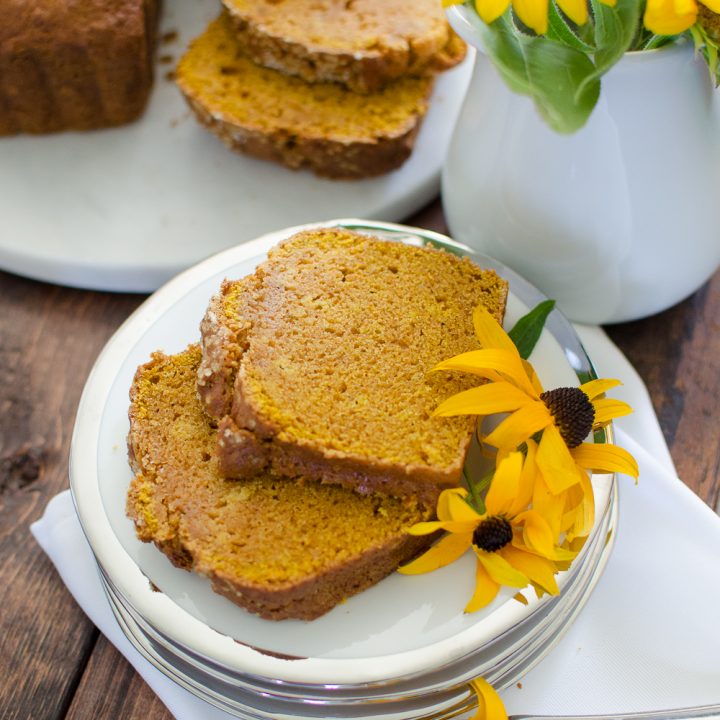 Pumpkin Loaf
Total Time:
1 hour
10 minutes
Ingredients
1 1/2 cups sugar
1 teaspoon baking soda
1/4 teaspoon baking powder
3/4 teaspoon salt
1/2 teaspoon nutmeg
1/2 teaspoon cinnamon
1 2/3 cup all-purpose flour
2 eggs
1/2 cup melted butter
1 cup pumpkin puree
Chopped Walnuts or pecans (optional)
Instructions
Preheat oven to 350 degrees F.
Mix all ingredients together and pour into a well-greased loaf pan.
Top with optional walnuts or pecans.
Bake for 1 hour, or until a toothpick comes out clean.