This post is sponsored by our friends at Wayfair Canada.

While the days of late afternoon picnics and beachside barbecues are over, time spent celebrating and enjoying hearty meals with family and friends is only just beginning.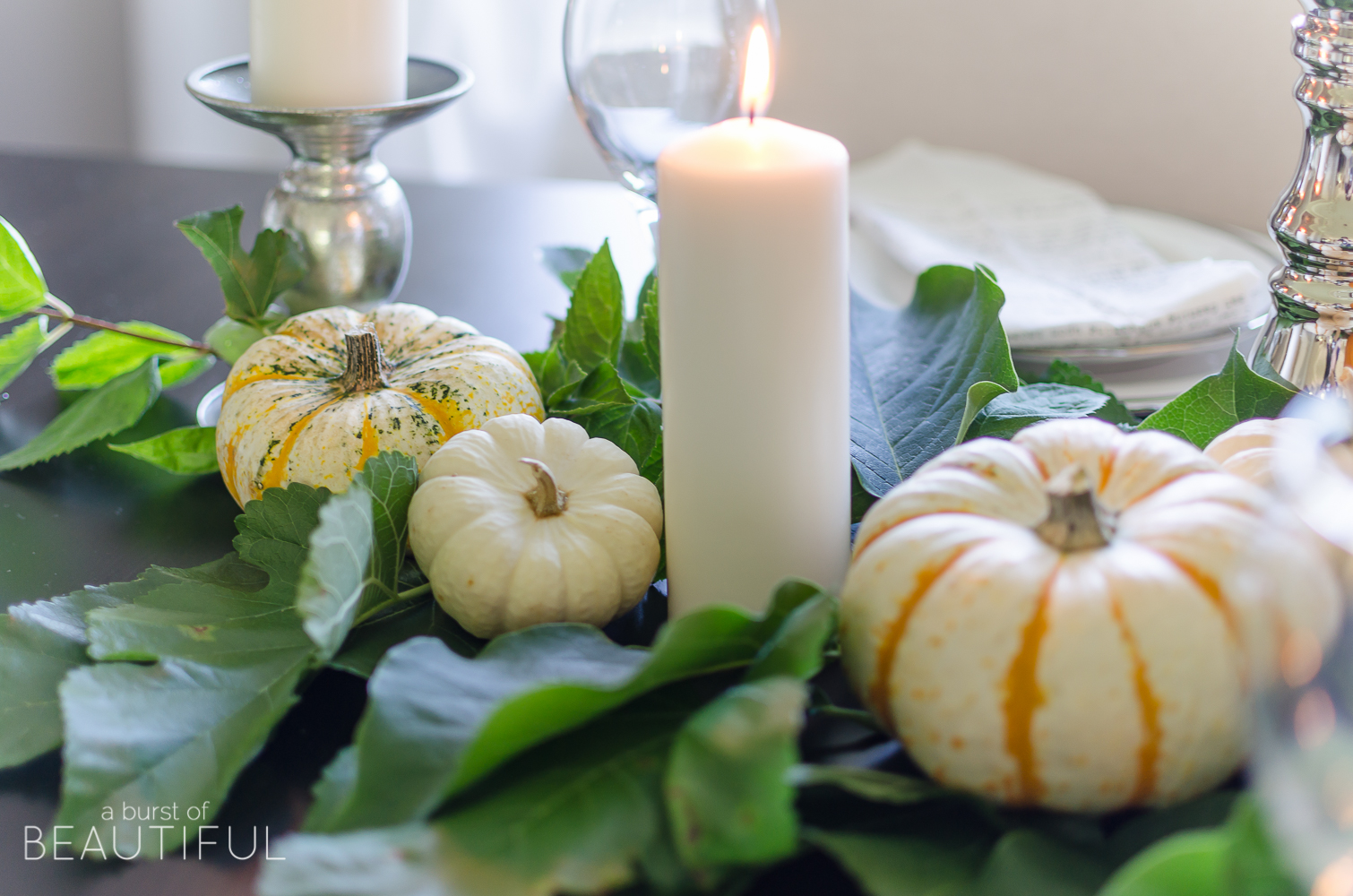 As the fall weather approaches and we anticipate the arrival of Thanksgiving and Christmas, we turn to the comfort and warmth of our homes to create welcoming havens from the cold, wet weather outside. Time is most often spent around the dining room table enjoying the comfort foods of the season. It's funny how a pot of simmering soup or a baked macaroni and cheese casserole can have such a reassuring effect, isn't it?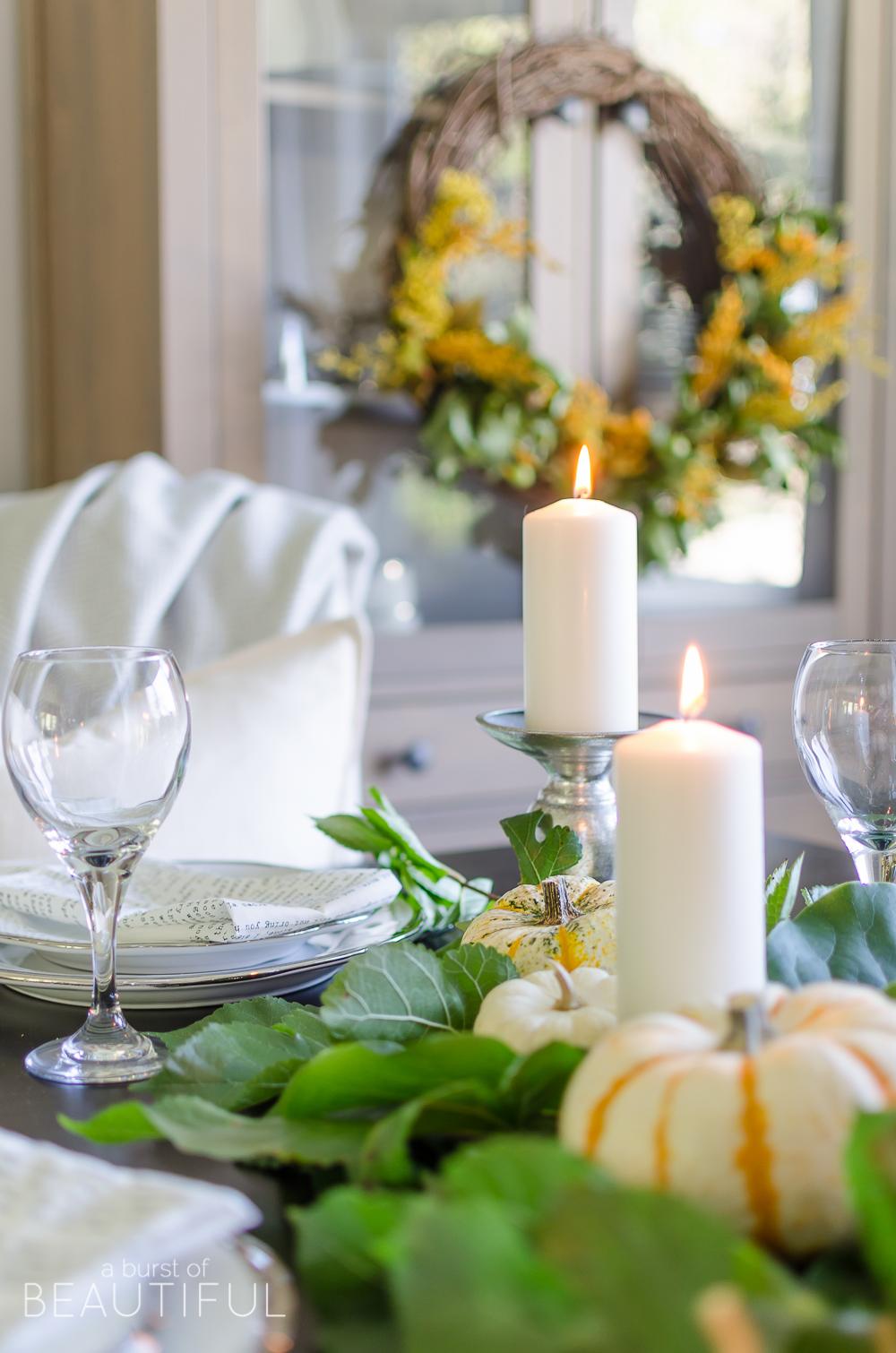 So as we begin to prepare for the fall and winter ahead I always look forward to entertaining our family and friends, whether it's a cozy meal for two or an elaborate spread for our extended family, I always take the time to create a beautiful and thoughtful experience.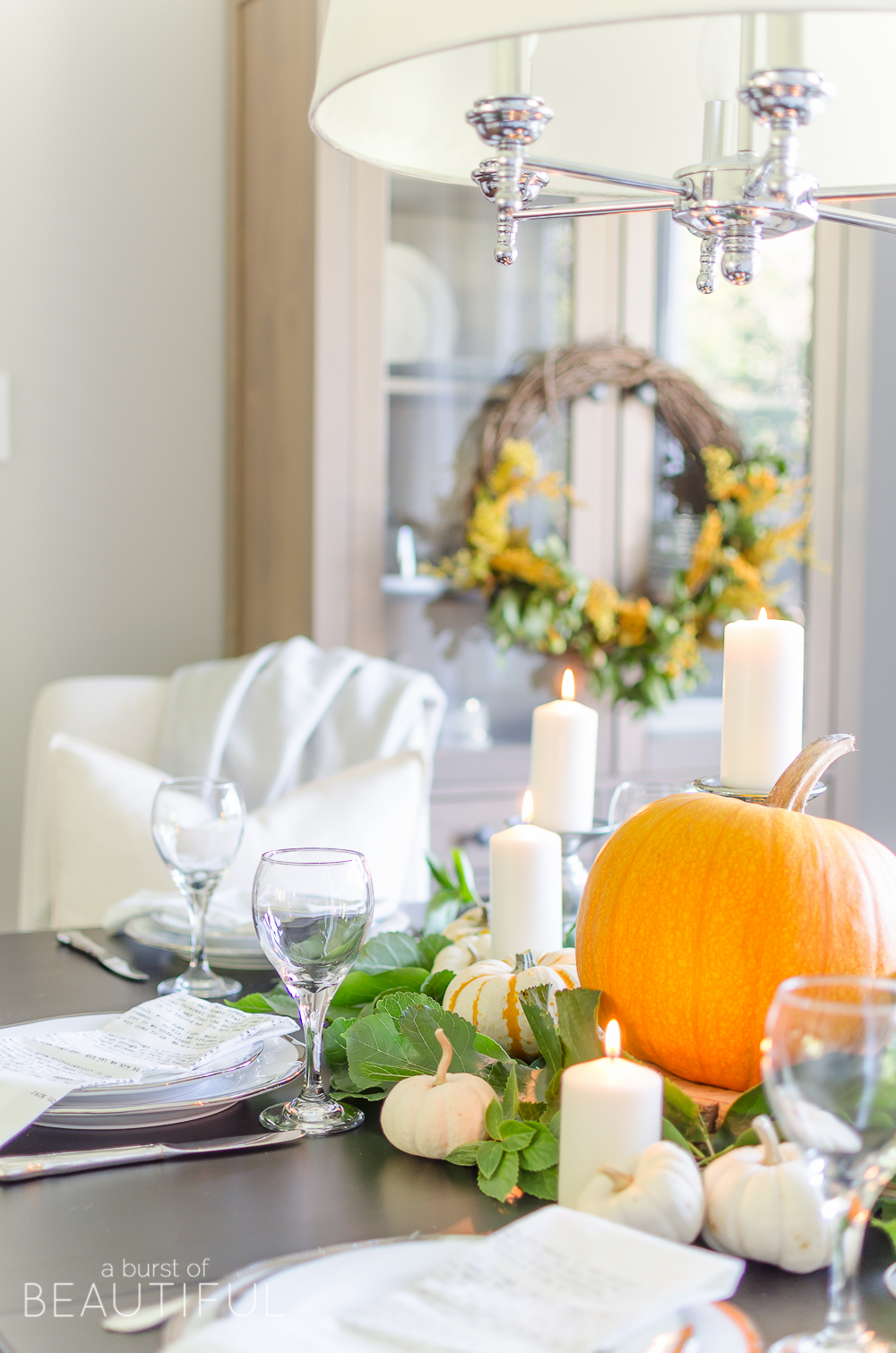 I want our guests to feel welcome and taken care of and that is why I always put so much time into thinking about the little details. Whether it's handwritten place cards or thoughtful favors, it's always nice to go that extra mile. And while you're spending extra time, you don't need to spend a lot of extra money. One of my favorite tips (just like decorating our home) is to draw from nature. Natural elements go a long way when it comes to adding personality, interest and charm.
After setting our table with my favorite white dishware and linens (you can find some beautiful options here), I perched a medium-sized pumpkin (picked from our very own garden) in the center of our table on a wood slice to give it some extra height. Then, I scattered a mix of small white pumpkins along the length of the table and intertwined fresh branch clippings from a few of the trees in our backyard. It adds a fresh pop of color and gives life to an otherwise unimaginative tabletop.
Finally, I finished it off with a few white pillar candles to add ambiance and warmth. I love the glow of flickering candles in the evening, don't you?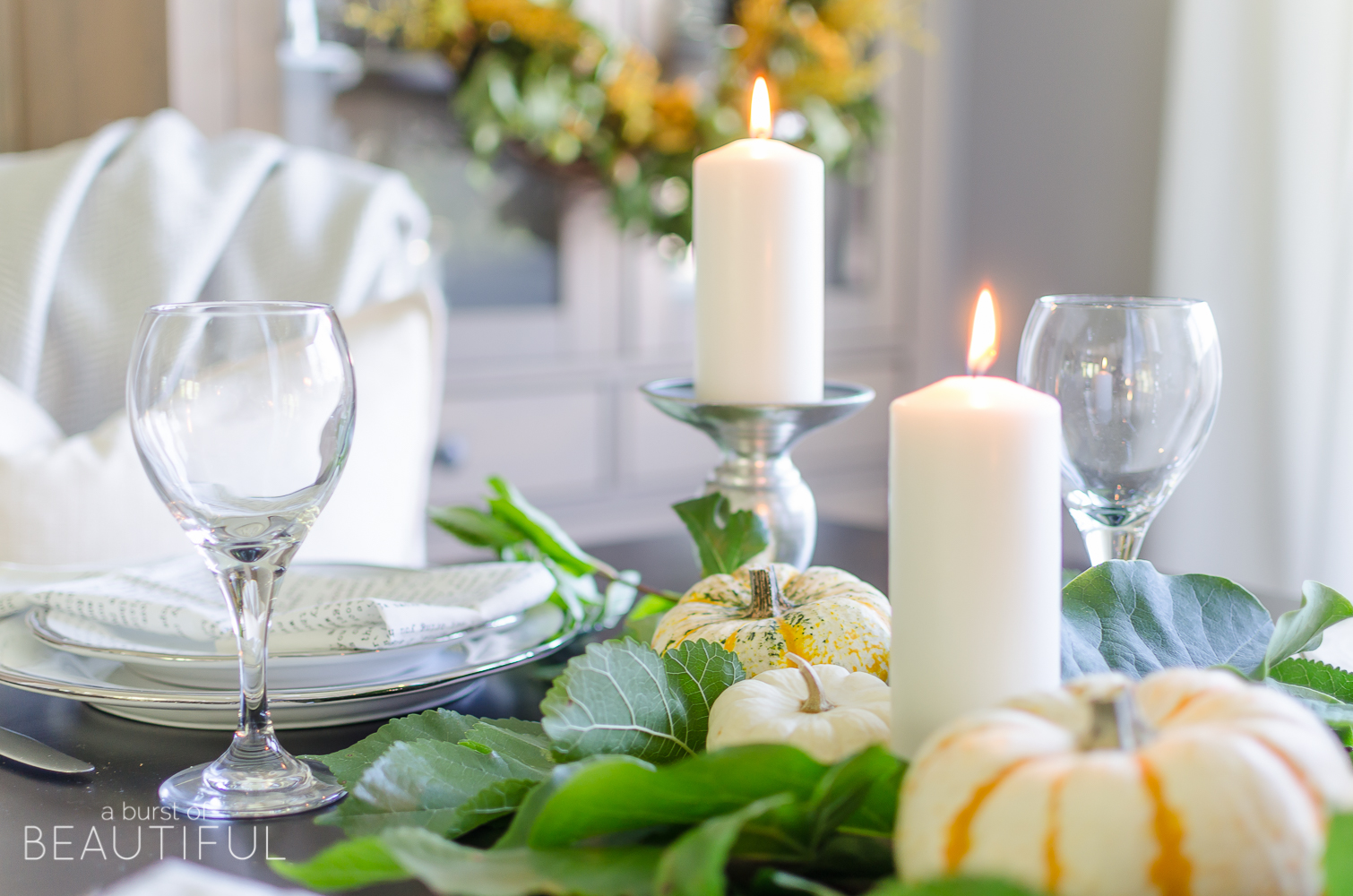 I had a lot of fun putting together this fall tablescape, but the next time you see this dining room it will look a lot different. We are currently putting the finishing touches on our living room makeover and are diving head first into our dining room makeover. As it all comes together I am getting more and more excited to decorate for the upcoming holidays, and share all the changes with you!
But until then, have fun enjoying our fall living room tour and see how I decorated our mudroom and kitchen for the season!
Alicia xo