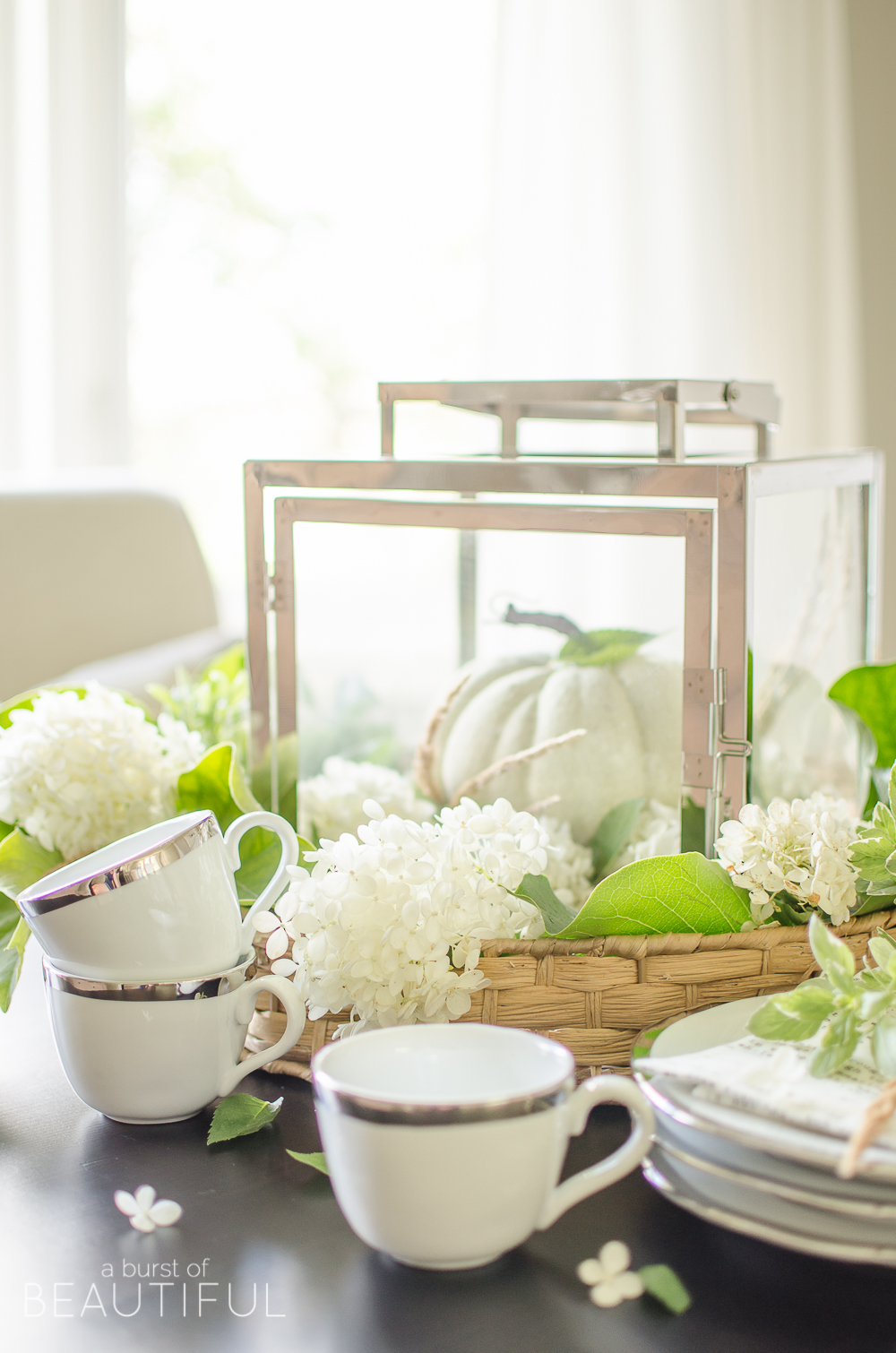 Fall brings with it cozy and comforting thoughts of spending chilly days in the warmth of our homes surrounded by those we love. It's one of the reasons I love this season so much.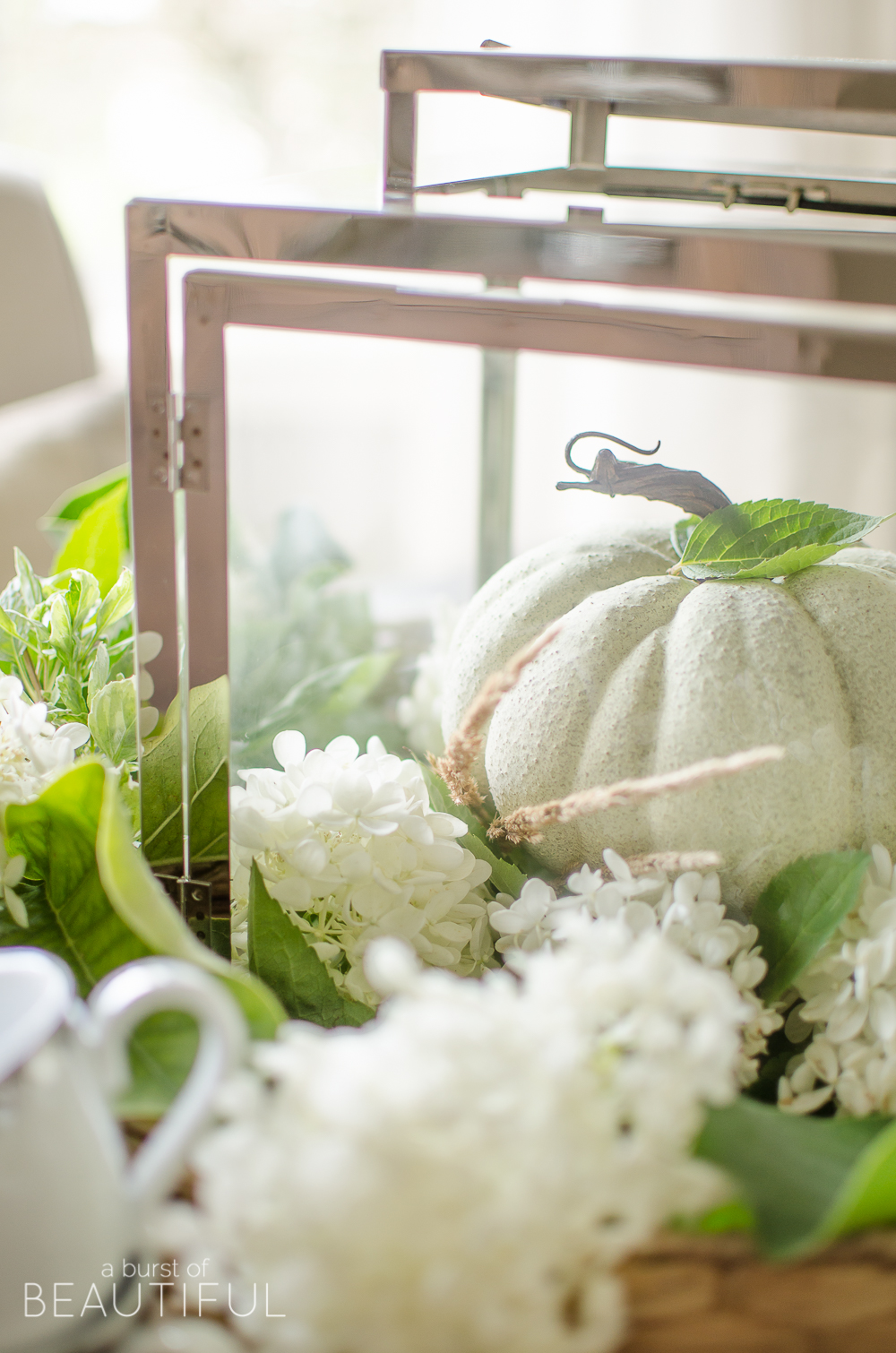 As the Thanksgiving holiday approaches, we anticipate time spent with family and friends. Whether we spend it celebrating at cheerful and lively gatherings or reminiscing during quiet evenings at home, it's a time to be thankful for the special people in our lives.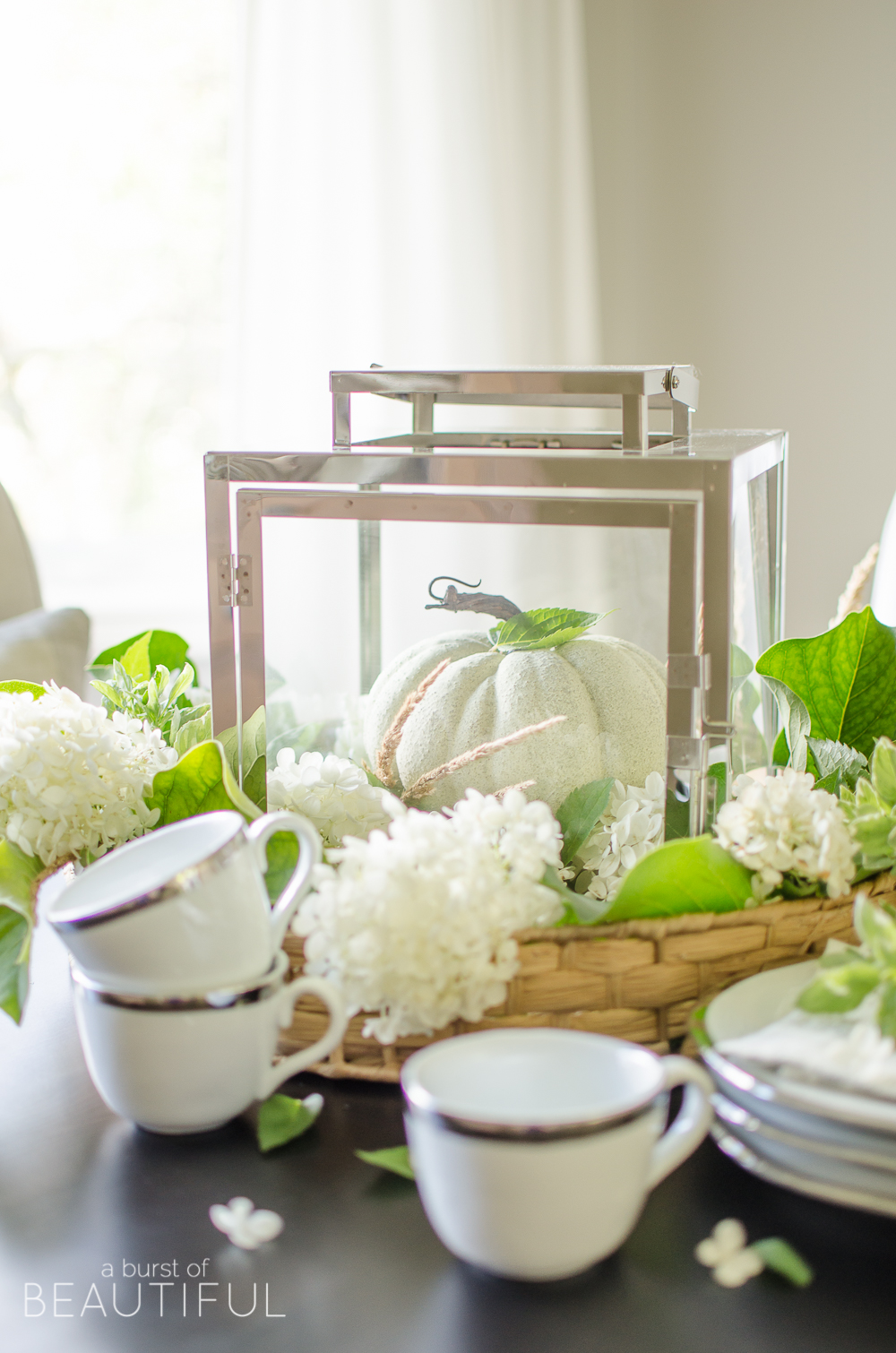 When we host family and friends in our home, one of my favorite ways to make our guests feel special is by creating a beautiful and unique tablescape or centerpiece. It shows we put thought into their visit, and it's always fun to make a one-of-a-kind creation!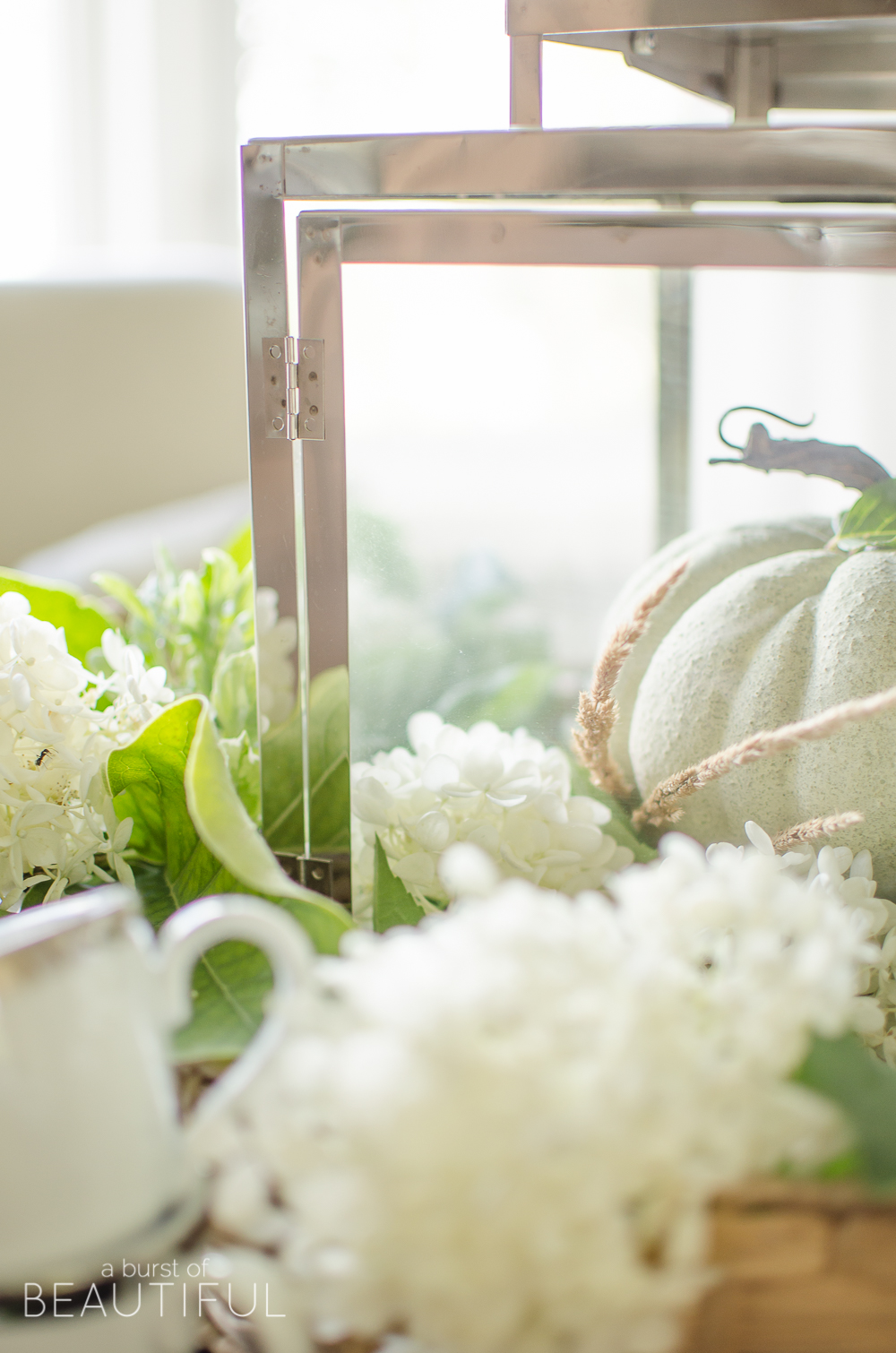 The morning I created this easy fall centerpiece, I wandered around our yard clipping full hydrangea blooms, grasses and magnolia branches from our trees with the thought of arranging a simple fall centerpiece for our dining room table.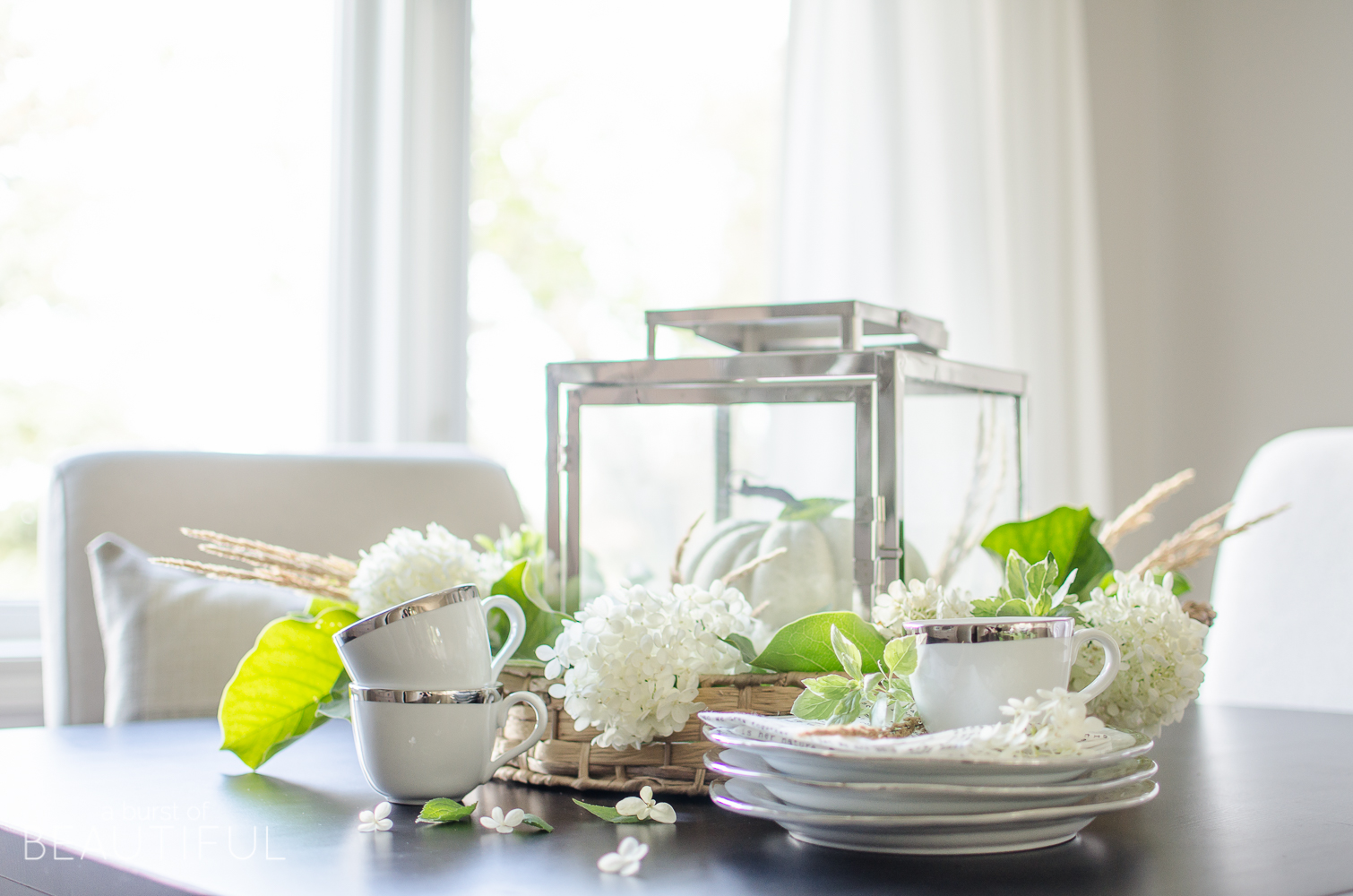 I pulled this oversized lantern out of storage, along with a simple round woven tray and knew they would be the perfect starting point for my centerpiece. I wanted to create something simple, yet beautiful, using only what I found in our own backyard.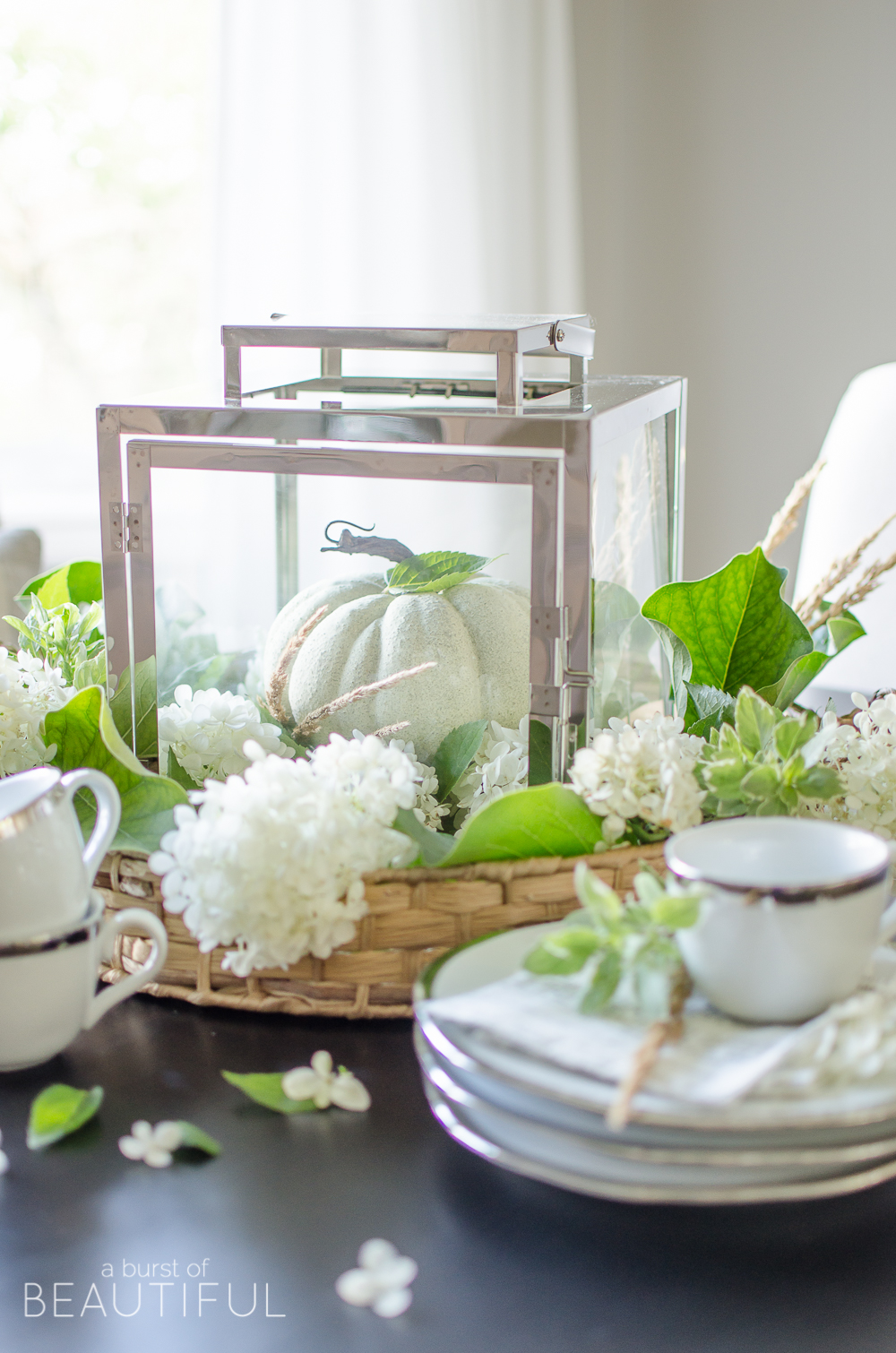 I created a circle of hydrangeas around the inside of the lantern and nestled a white pumpkin in the center. I placed a few extra sprigs of leafy branches and grasses to add dimension, and I did the same thing inside of the tray around the lantern.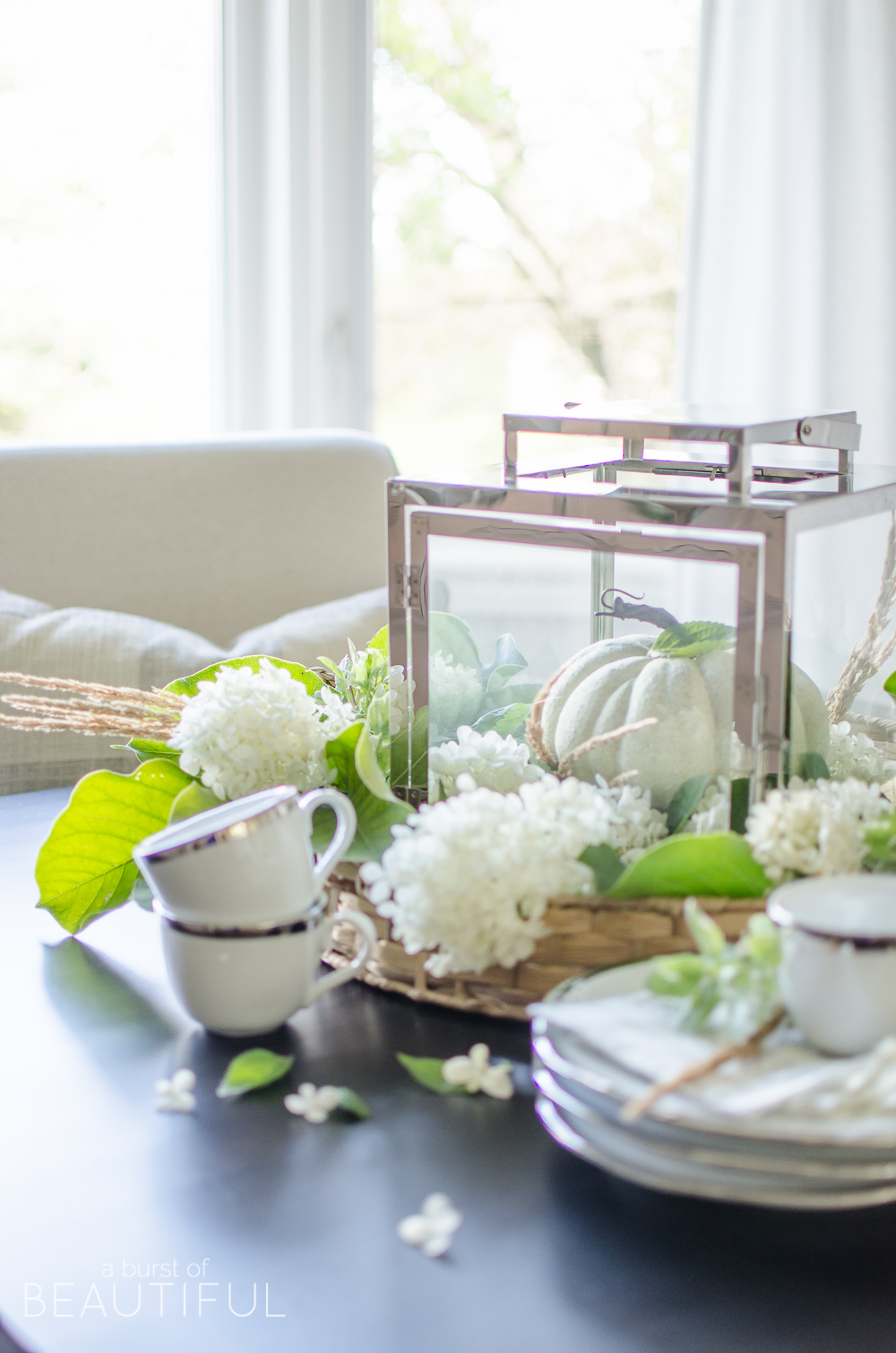 At the last minute, I added a few sprigs of fresh sage cut from our garden, which gives off the most beautiful scent.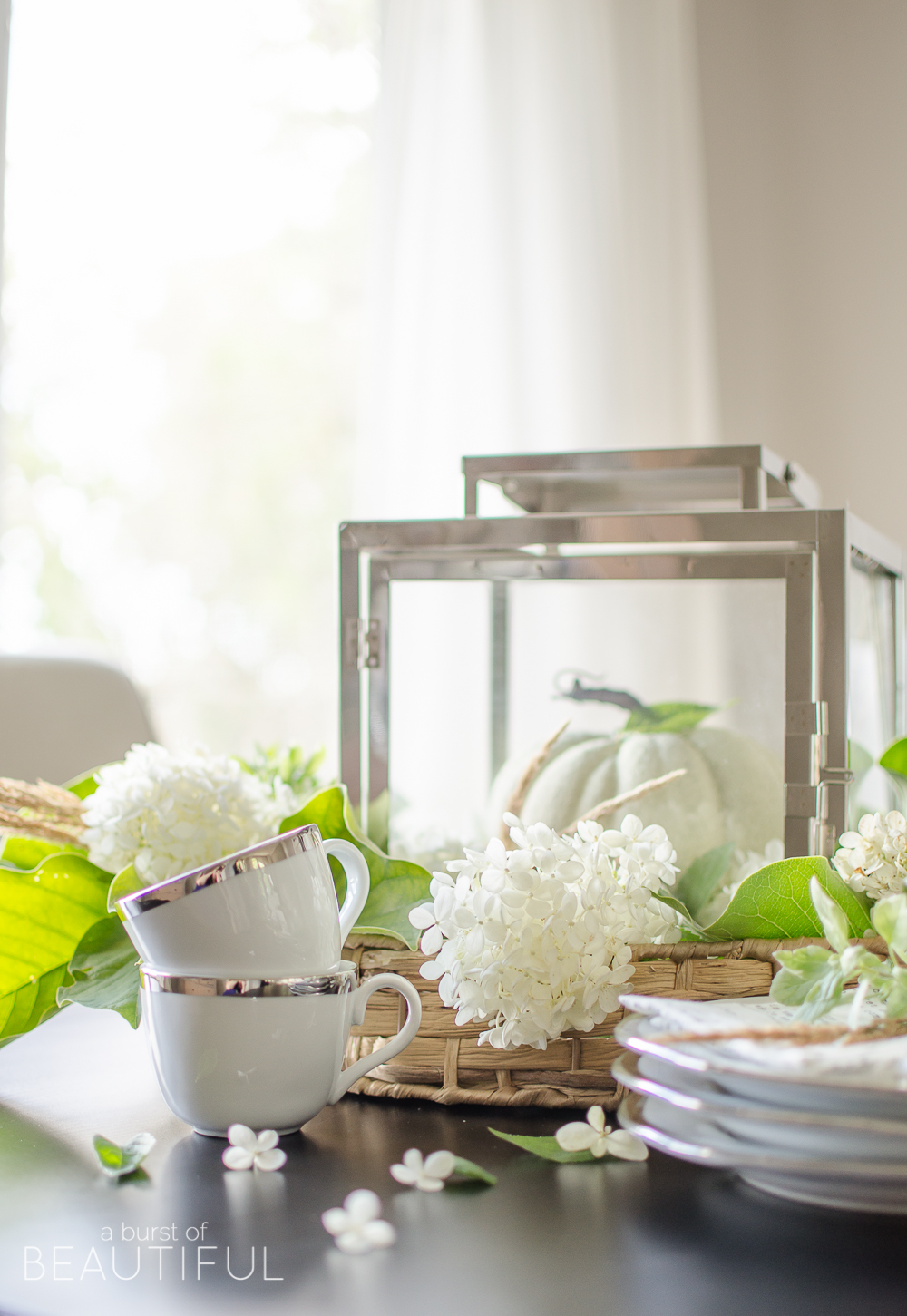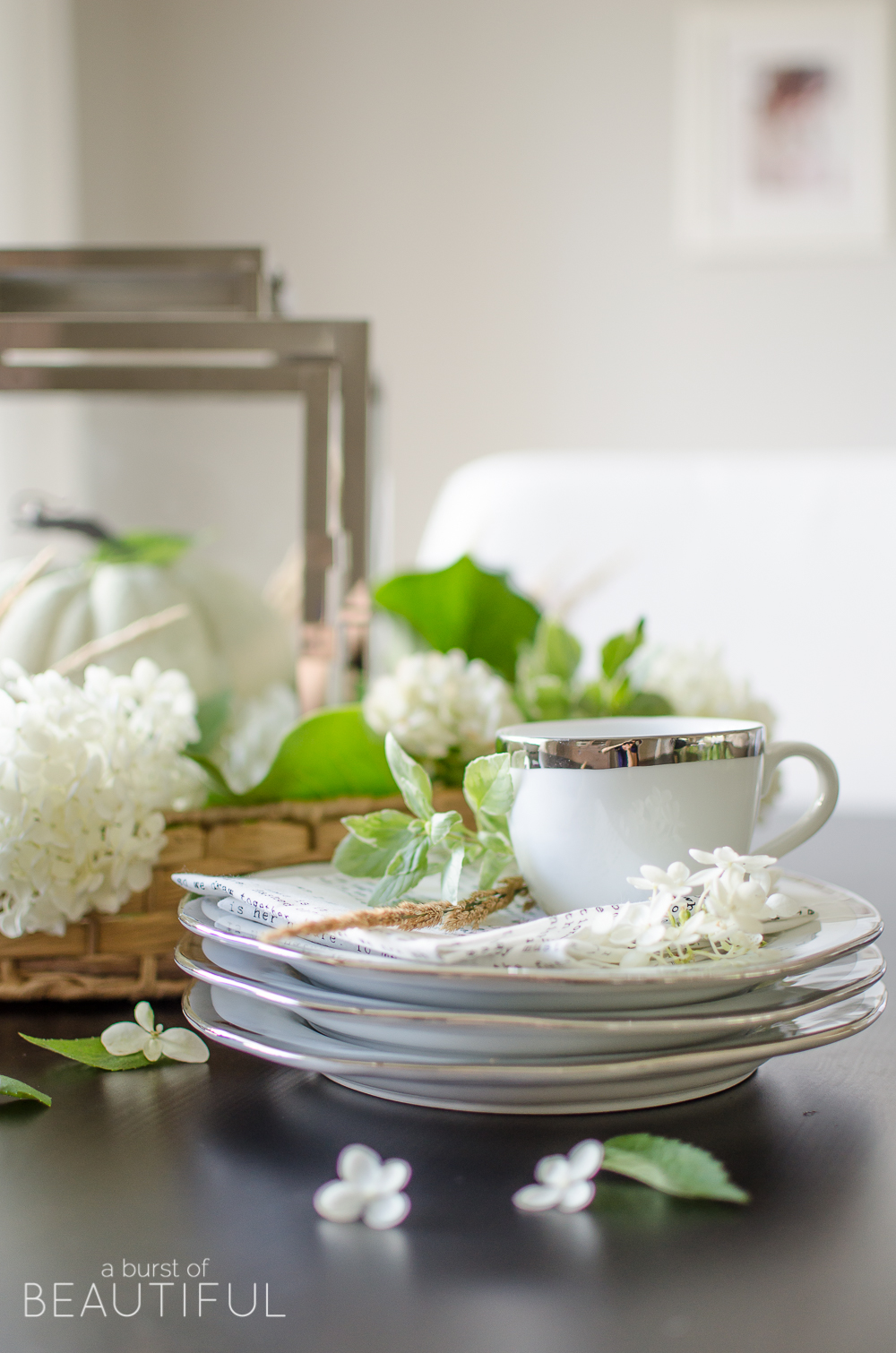 Pretty centerpieces and tablescapes don't have to be expensive, let nature inspire you and choose what's plentiful depending on the season.
I hope you have a lovely day!
Alicia xo