This post was generously sponsored by Blindsgalore. See our full disclosure policy

here

.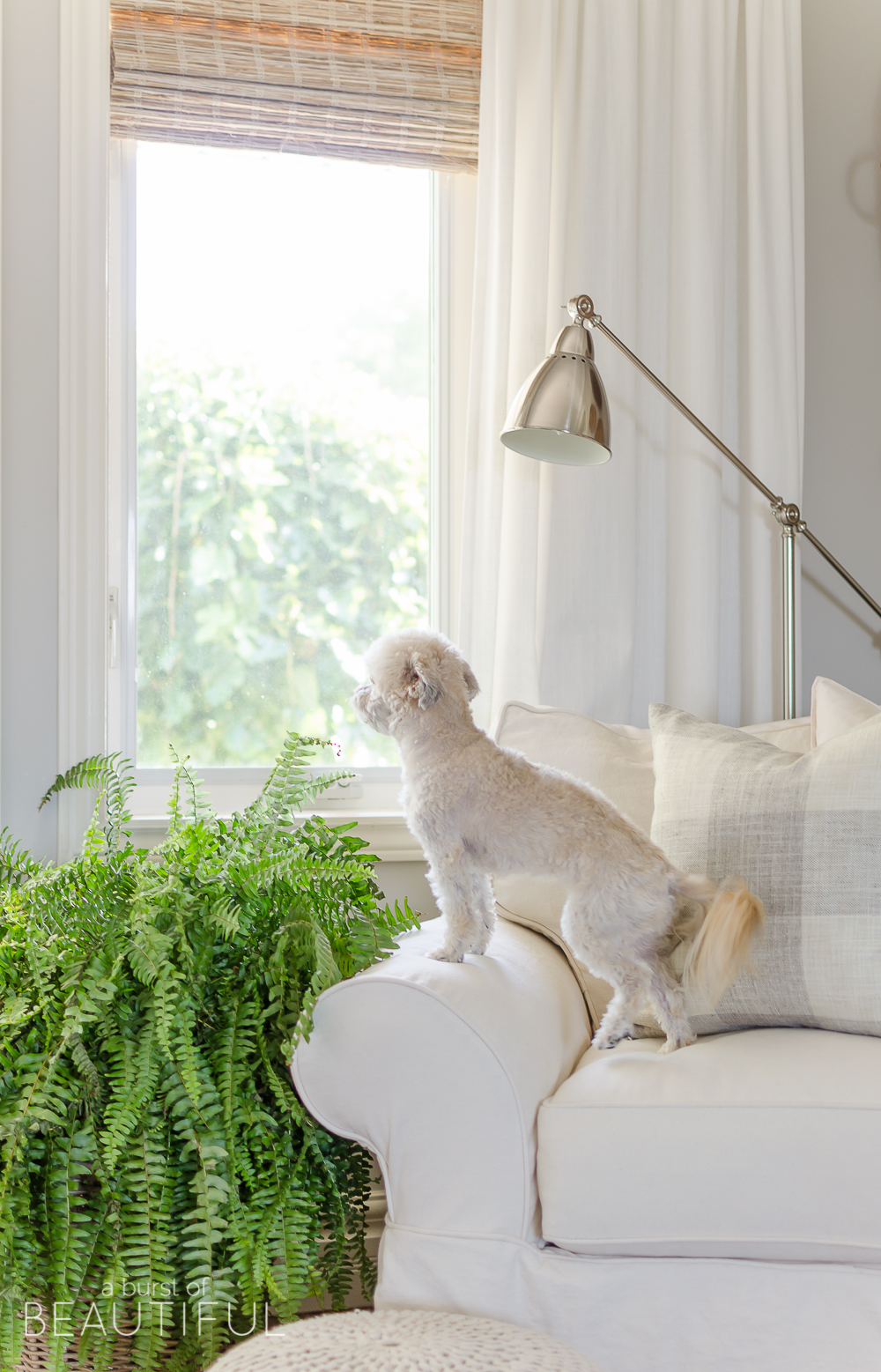 I've always been a very detail-oriented person…details matter to me and I always sweat the little things. Depending on how you look at it, it can be considered a hindrance or an advantage. I like to think of it as an advantage. 🙂
I pour my heart and soul into everything I do and I want that to shine through in every detail, including our home.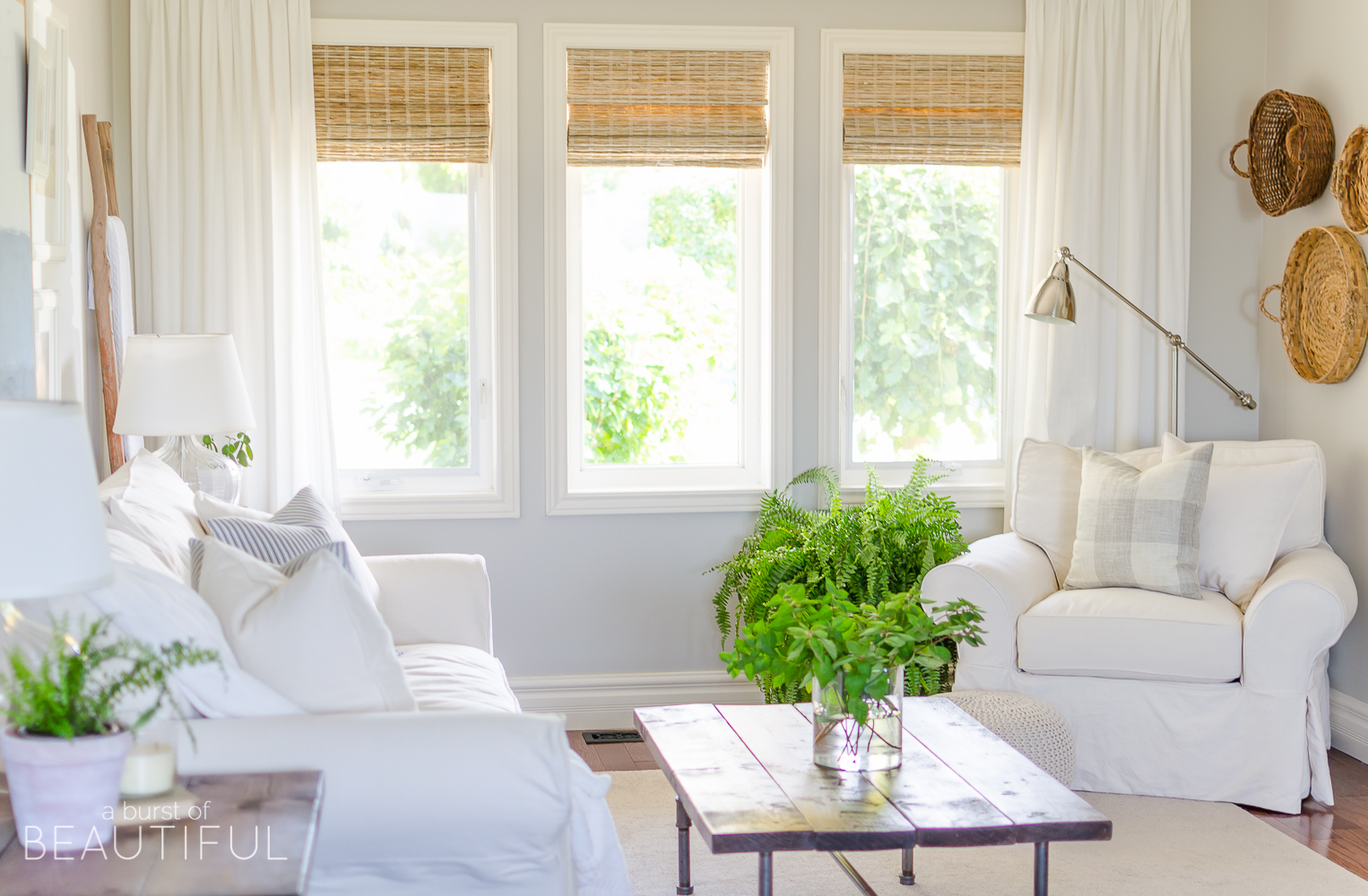 Creating a beautiful and welcoming home is important to me. I want our family to have a space they are proud of, a place they feel protected and sheltered in, and most importantly, a home they love spending time in.
I know I sound like a broken record, so please forgive me, but creating a home that feels loved and lived in takes time. It can be easy to fill up a room with new furniture and accessories, but most likely, in the end, you will still be left with a space that feels more like a showroom than a family home.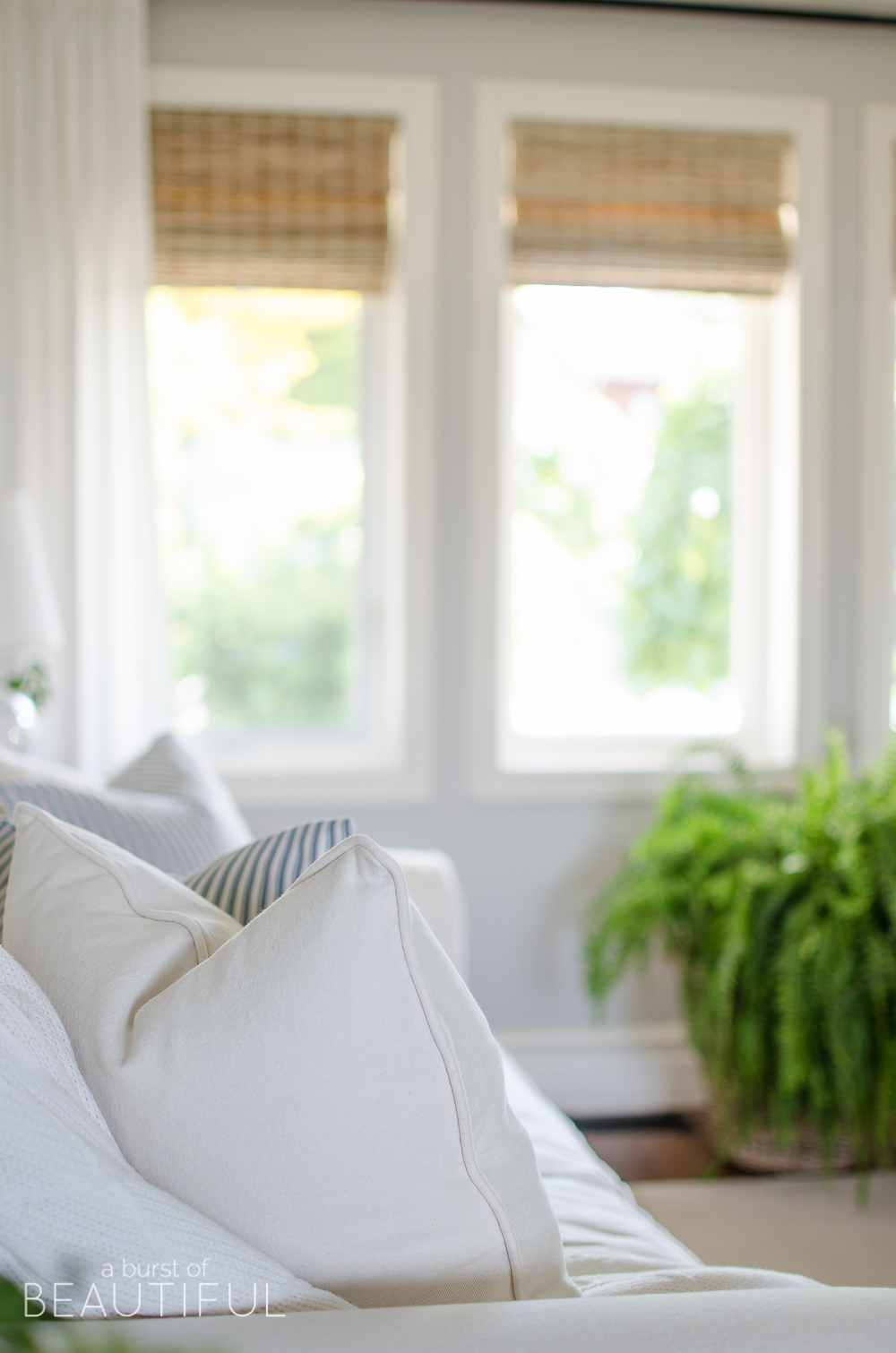 And this is where the details come in! To create a home that truly feels collected, layered and inviting you must focus on the little things – a soft rug underfoot, meaningful art hung on the walls, a basket full of cozy pillows and throws for afternoon catnaps are just a few of the details that can make a house feel like a well-loved home.
Focusing on the details in our home is something I am dedicating more of my time to in the new year. For the past few months, we have been working tirelessly to update our home's main living space to better suit our family's busy lifestyle and our love of modern farmhouse style. Some of our projects include our new mudroom and our updated living room and dining room. I finally feel like we have all of the big pieces of the puzzle in place, but now it's time to focus on those little details. It's time to add layers and personality, which is usually the most fun! 😉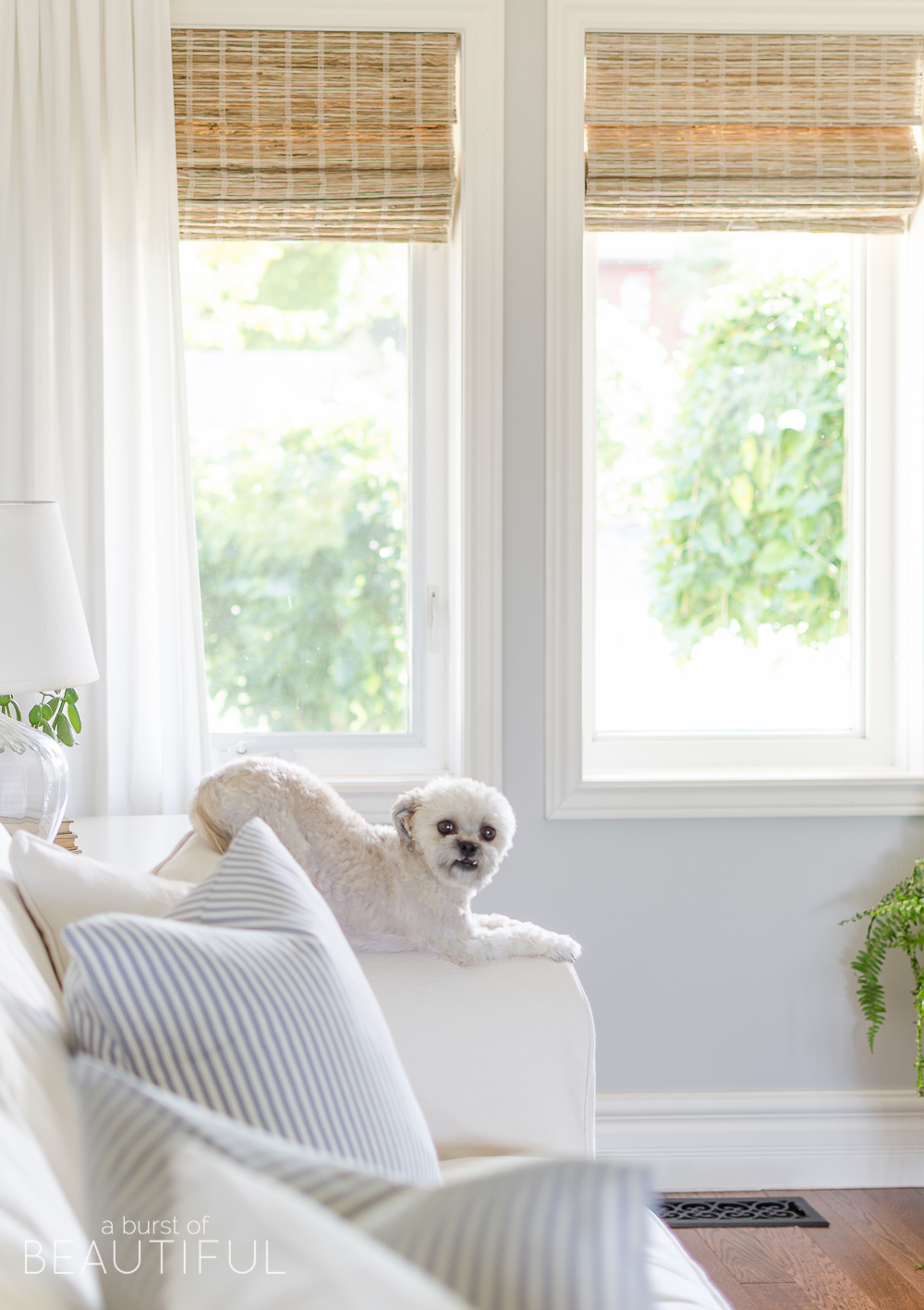 And today I am starting in our living room with a new addition I am truly so so so excited to share with you! Did you notice anything new?
As we planned our living room makeover, I knew from the beginning that I wanted to include woven wood shades. I love the simplicity of their classic design, and of course, the warmth and texture of the natural material instantly adds an extra cozy layer to any space.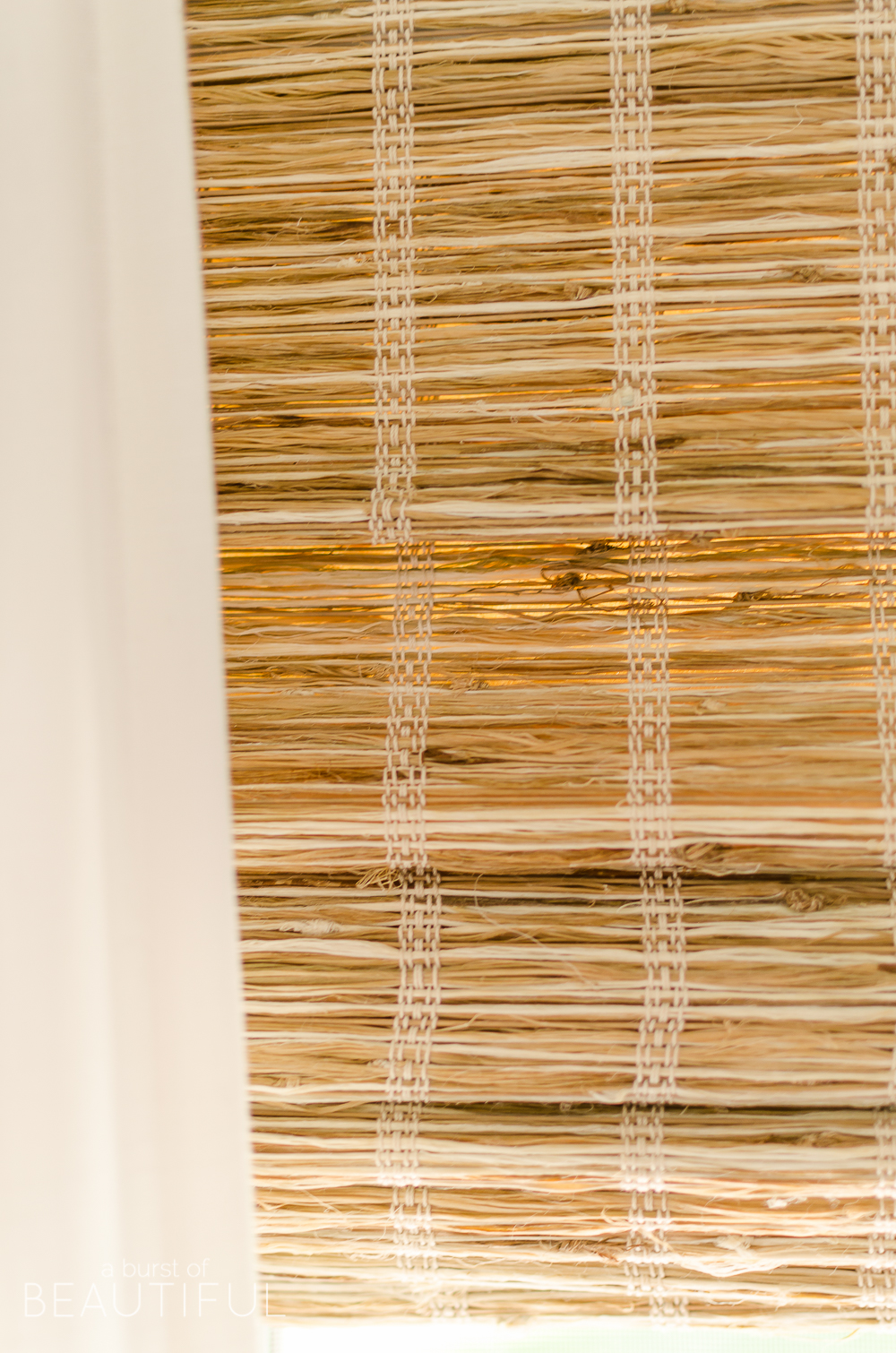 We chose these beautiful Bali Natural Shades in Beaches Sands from Blindsgalore and I couldn't be happier! They have an amazing team of design experts to work with you through the entire process, from choosing the style of shade that will work best in your home to narrowing down the shade material, color and options (like liners and lift options). I sifted through a mass of different samples and spoke to my design expert countless times before I was ready to make a decision, and he was always ready to help in any way he could. I was amazed at the level of service we received, and I can truly say I won't hesitate to order from Blindsgalore again.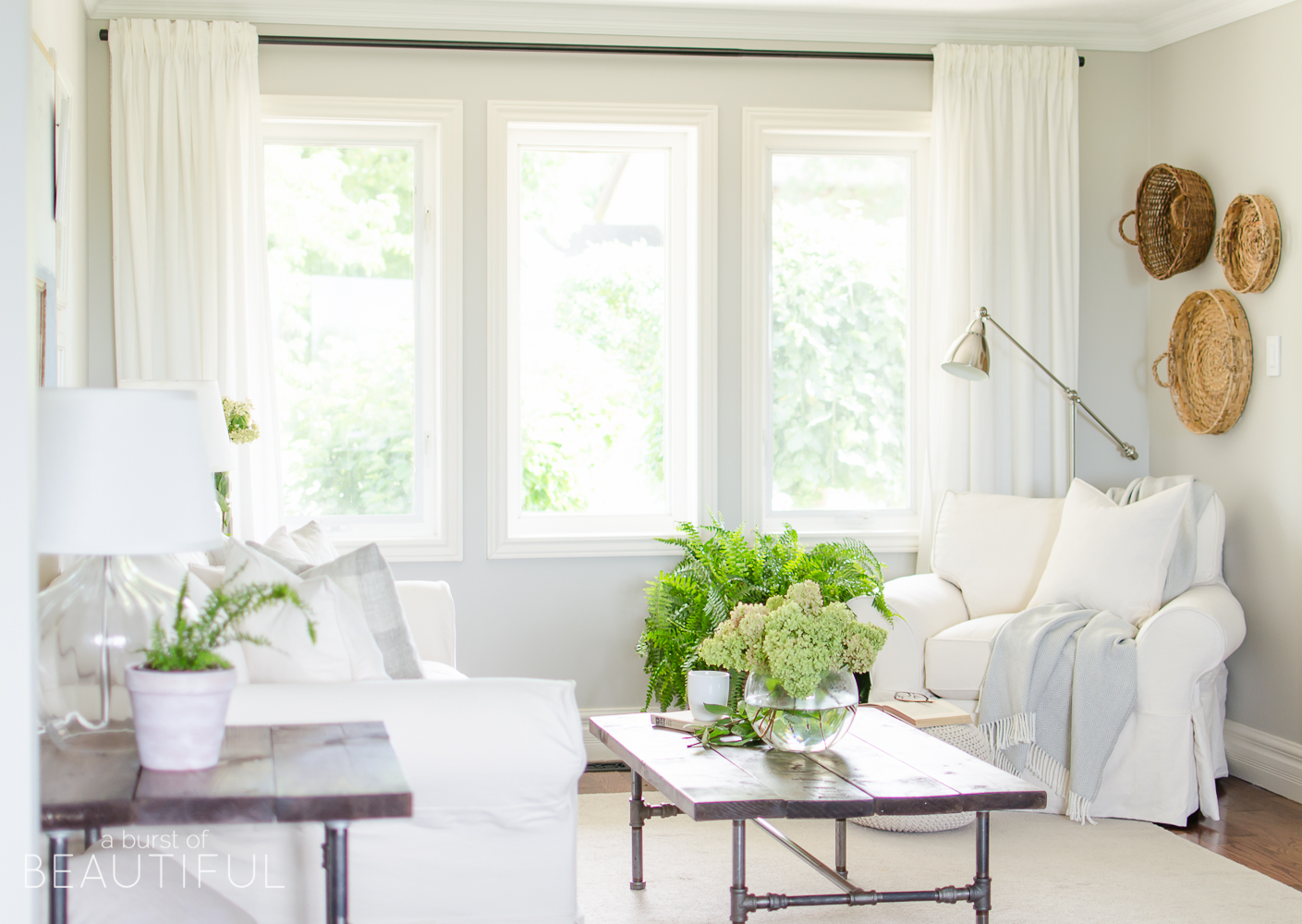 This is how our living room looked before our new woven wood shades…
It was pretty, but it was missing something.
The woven wood shades add an extra element to our space. In a literal sense, they add privacy, with a quick downward pull we can instantly shut the world out and create a peaceful little haven (we opted for the privacy liner for just that reason). But more than that, the natural and organic texture of the woven wood material adds color and warmth to our living room's otherwise white color palette.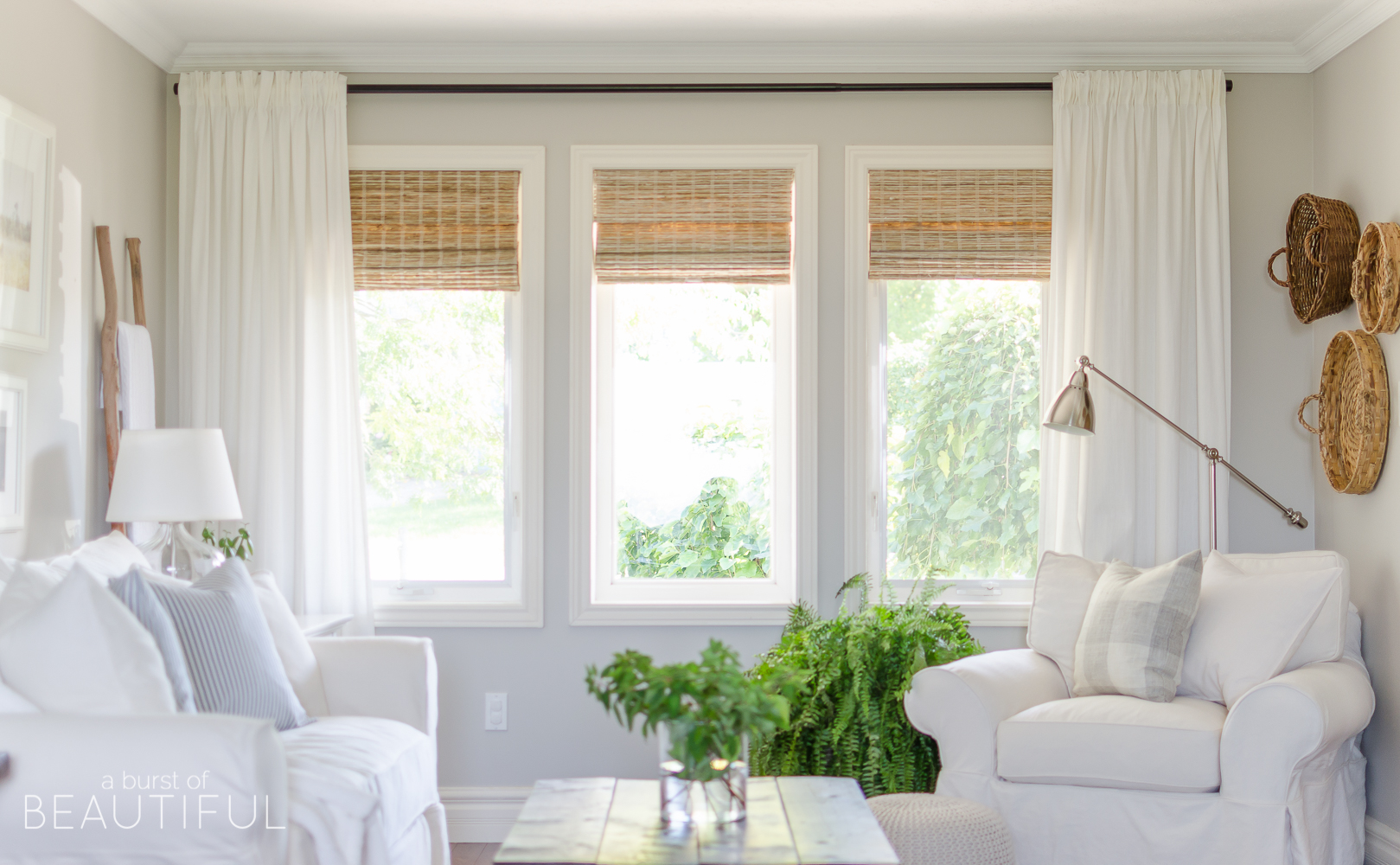 In fact, I think they are such an easy and beautiful way to warm up a home that I hope to one day be able to add them to our newly renovated dining room, and our kitchen too!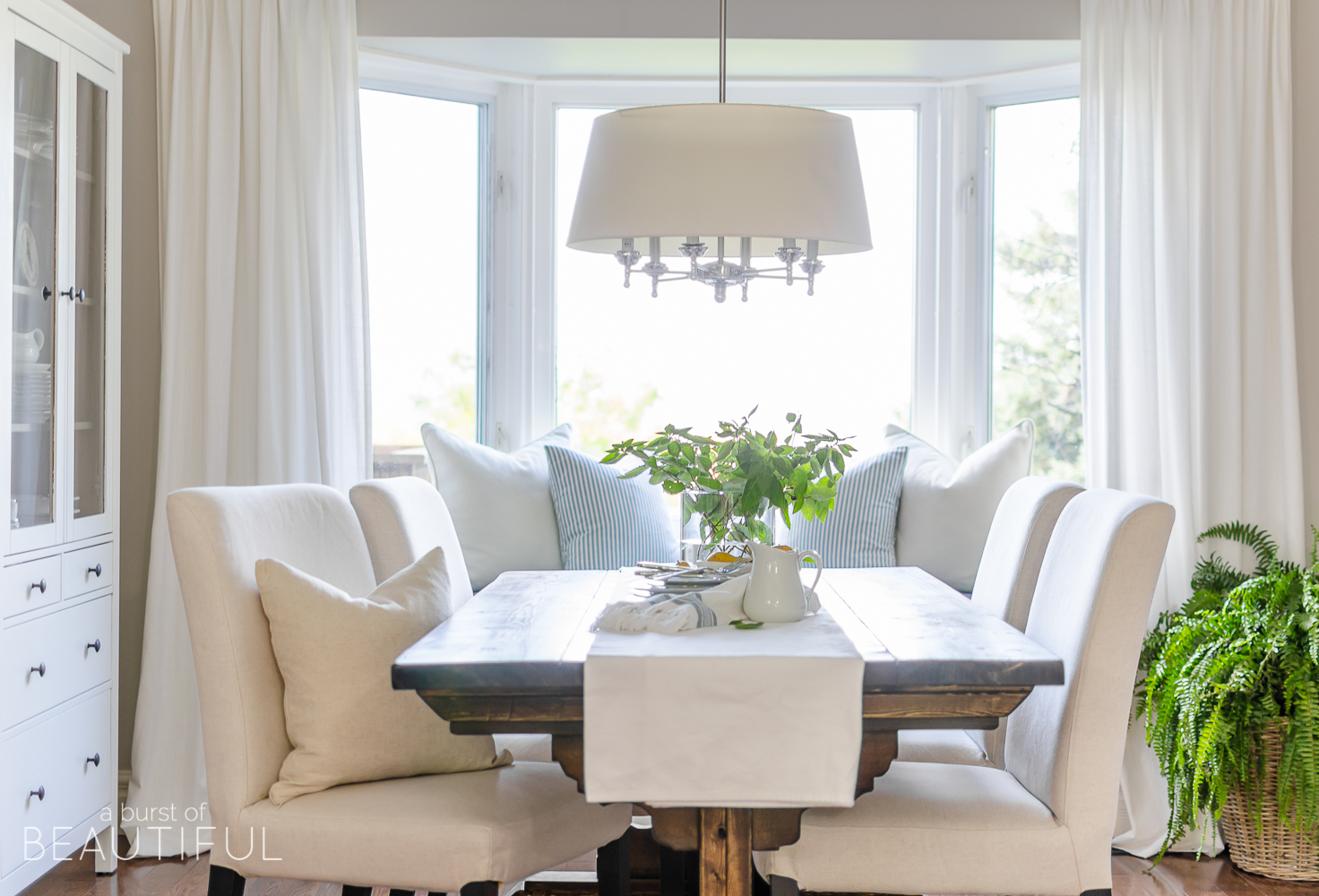 I could go on and on about all of the reasons why I love these new shades, but I am going to stop myself and save that for another day…we are even planning a video so that we can share just how beautiful and practical these shades are.
So this is our first step to adding in a few of those details that help complete a space. Never underestimate the importance of the little things, they really do pull a room together and make it that much more special. I can't wait to hear what you think of our new shades, and please let us know if you have any questions about adding woven wood shades to your own home!
Alicia
xo
This post contains affiliate links, see our full disclosure policy

here

.
Thank you for helping support our blog.
---
Get the Look
---

---
living room sources
---
Wall color – Collingwood by Benjamin Moore
Sofa – Joss and Main
Arm chair – Joss and Main
Navy & cream ticking stripe pillows – Studio Pillows
Cream pillows – HomeSense/ HomeGoods (similar)
Industrial pipe side table – Tutorial
Glass lamps – Ikea (similar)
White frames – Ikea
Island print & frame – Minted
Horse print – Minted
Abstract painting – Tutorial (coming soon)
Blanket ladder – Barebirch (similar)
White dresser – Vintage
Books – Vintage
Coffee table – Tutorial
Floor lamp – Ikea
Gray & cream throw – Birch Lane
Baskets on wall – Vintage / Michaels (similar)
Cream pouf – Walmart
Curtains – Ikea
Woven wood shades (beaches sands) – Blindsgalore
(NOTE: The material of our shades has been discontinued, however, Blindsgalore has let us know two products and colors that closely match our shades – Faroe Twine and Loas Sand)