This post was generously sponsored by Blindsgalore and Annie Selke's Pine Cone Hill. All opinions and thoughts are my own, see our full disclosure policy

here

.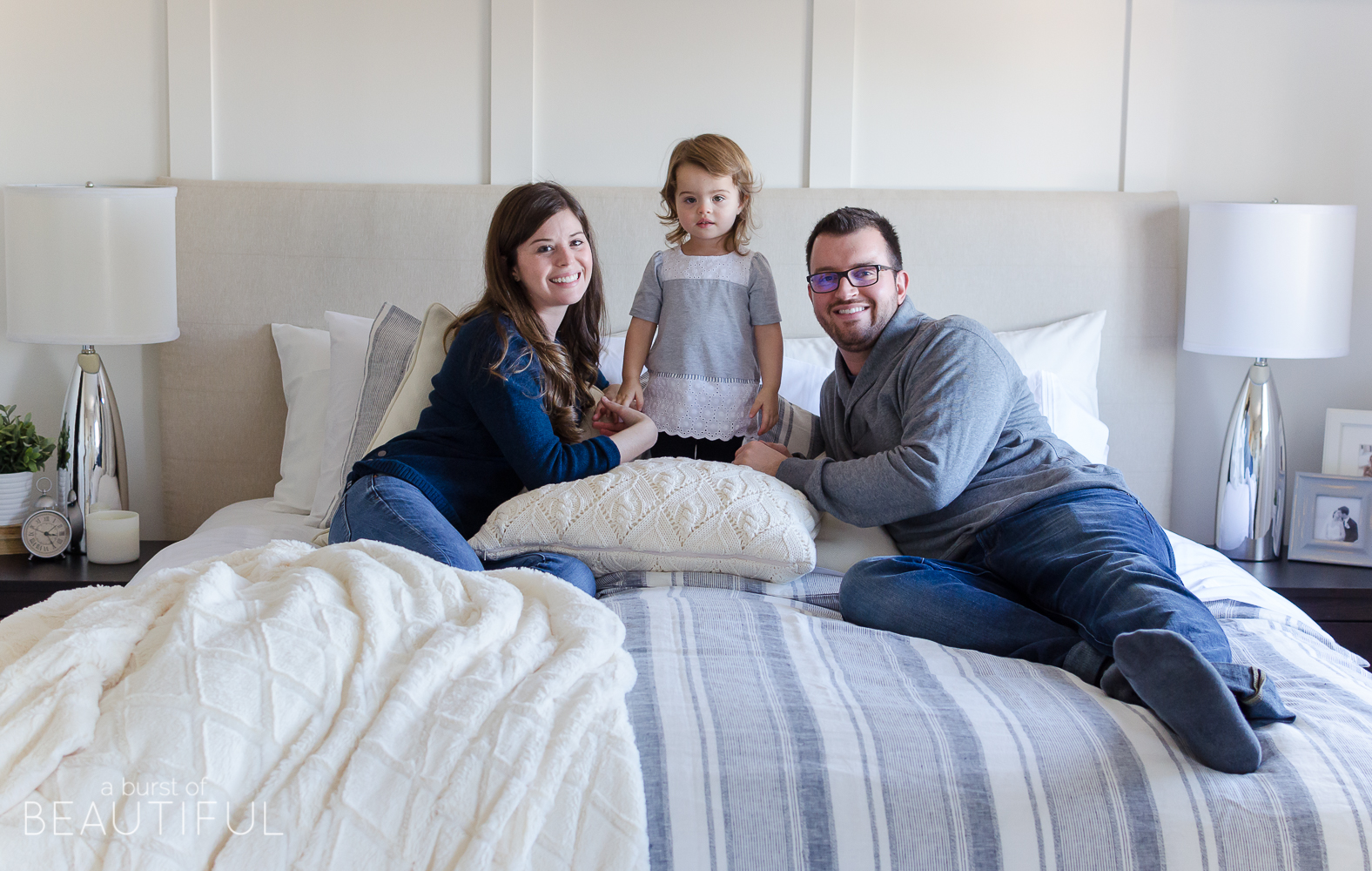 I'm so excited to share today's post with you – revealing our Cozy Farmhouse Master Bedroom!
It wasn't that long ago that we were knee-deep in our first bedroom makeover creating a romantic farmhouse-inspired retreat. We took our builder basic master bedroom and added some much-needed character and charm, mostly with the addition of a DIY paneled wall. You can take a peek at the entire transformation here.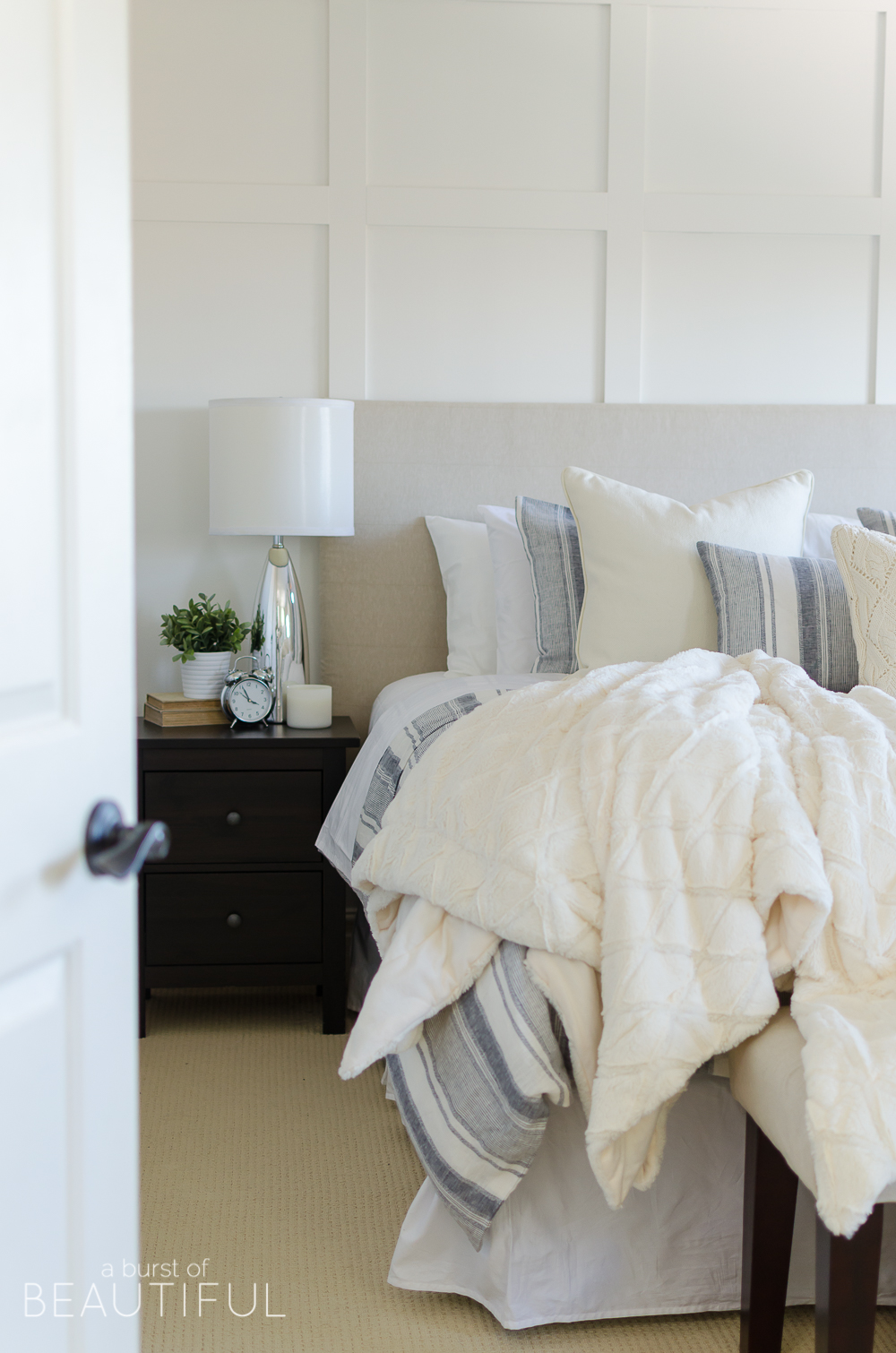 Thinking back I can hardly believe we tackled such a big endeavor as sleep-deprived, first-time parents. But we did it, and we loved the difference it made to our home. It gave us a quiet place to unwind and recharge at the end of each day.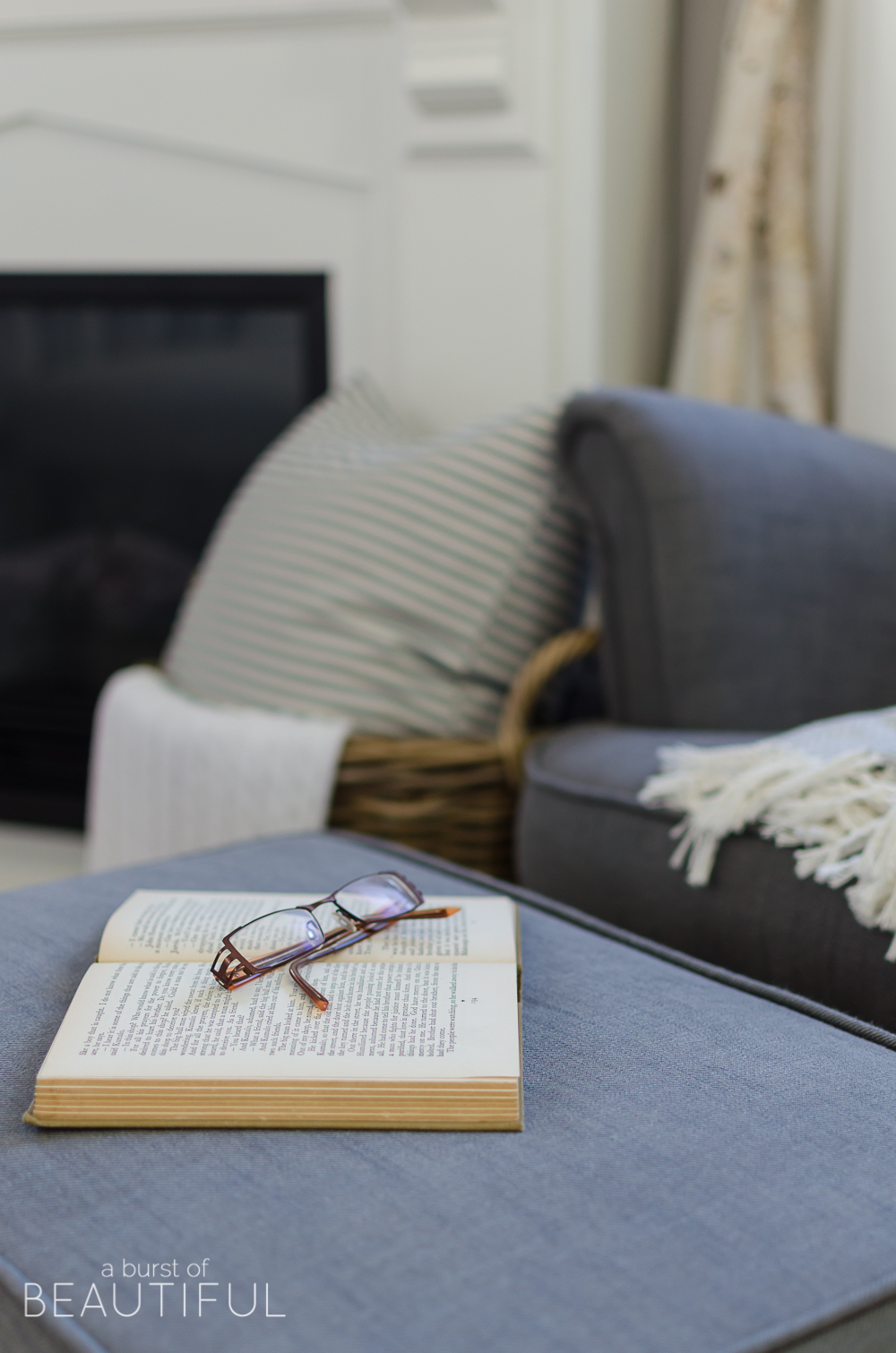 And while we loved the space, I knew we could make it even better. As I always say, creating a well-curated home is a process. It takes time to add layers and personality and define the space as truly your own.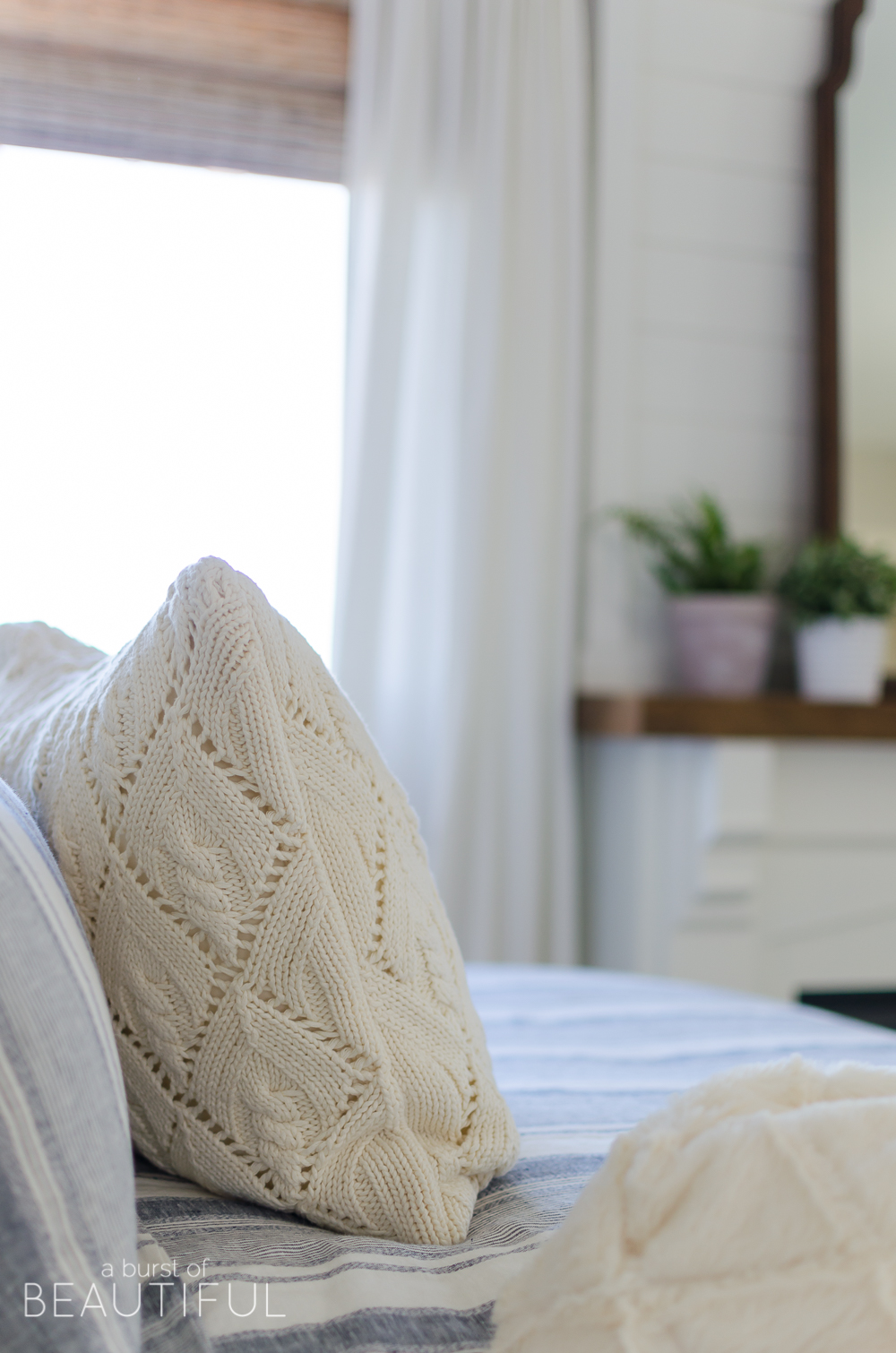 Once we decided to revamp our bedroom I dove right into the planning phase. I was in a good place for this as we were wrapping up our living room and dining room makeovers, and I was feeling creative and inspired.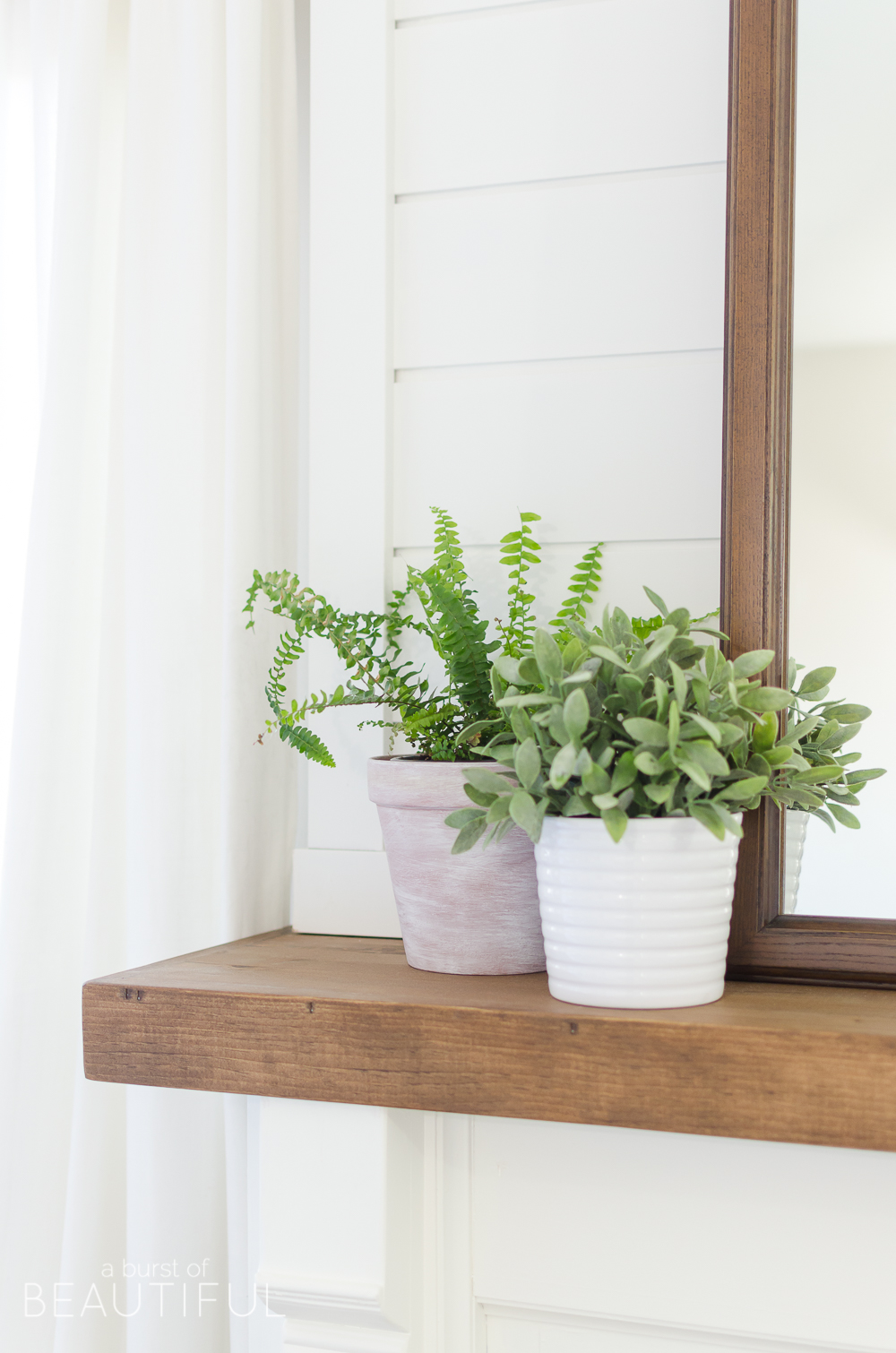 And although I loved the farmhouse feel of our existing bedroom, I wanted to inject a more modern sense to the space so that it created a feeling of cohesiveness with the rest of our home. I think it's important to have the design and colors of our home flow well from room to room.
We also wanted to add an extra layer of coziness to the space. Our bedroom is big, and like designing any large space, it's not always easy to create that feeling of warmth. And if any room in your home should feel snug and inviting, it's definitely your bedroom.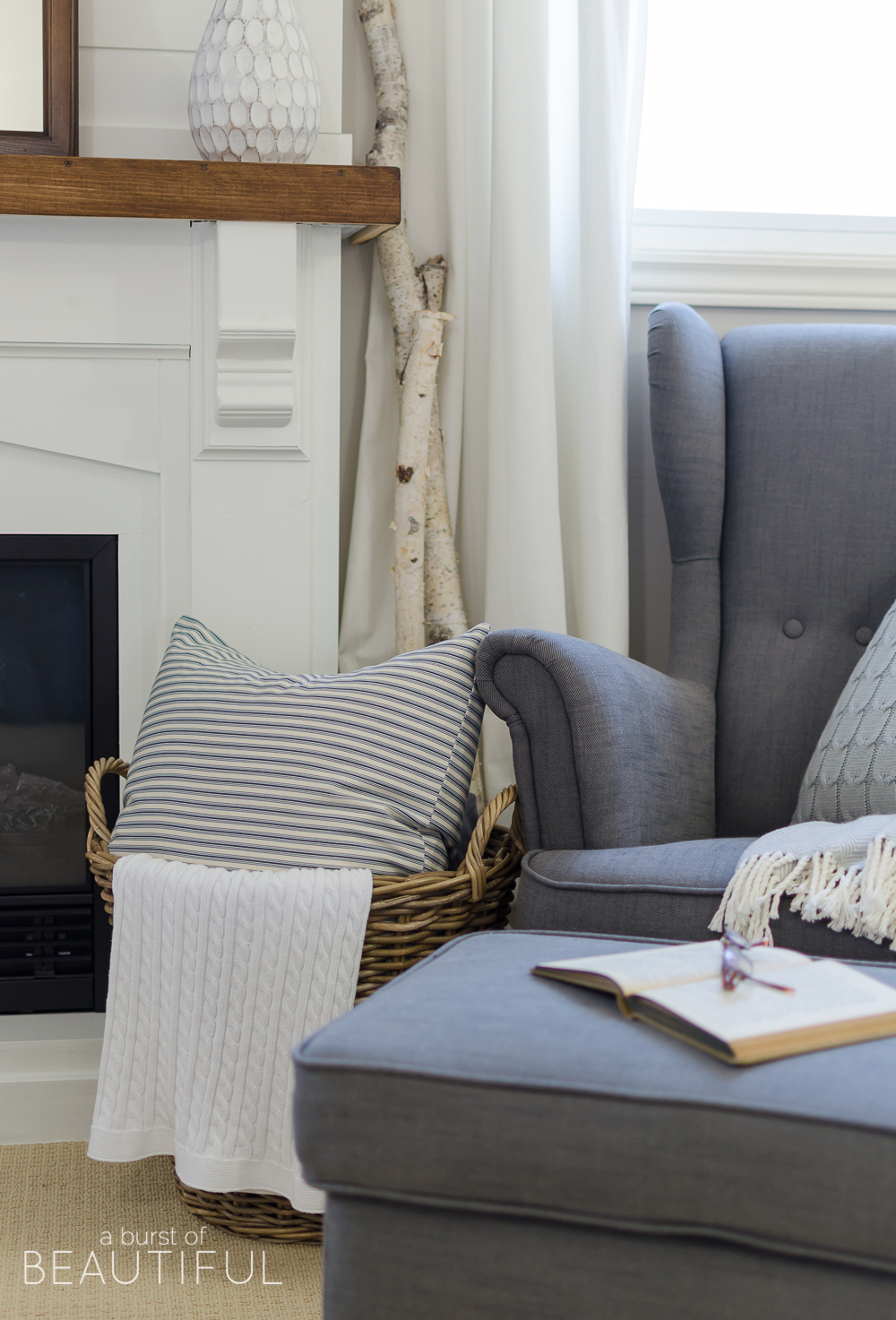 So after many discussions and a lot of planning we jumped right in!
The first thing to go was our white faux wood blinds. I knew if we wanted to create that cozy feeling adding woven wood shades was a great place to start.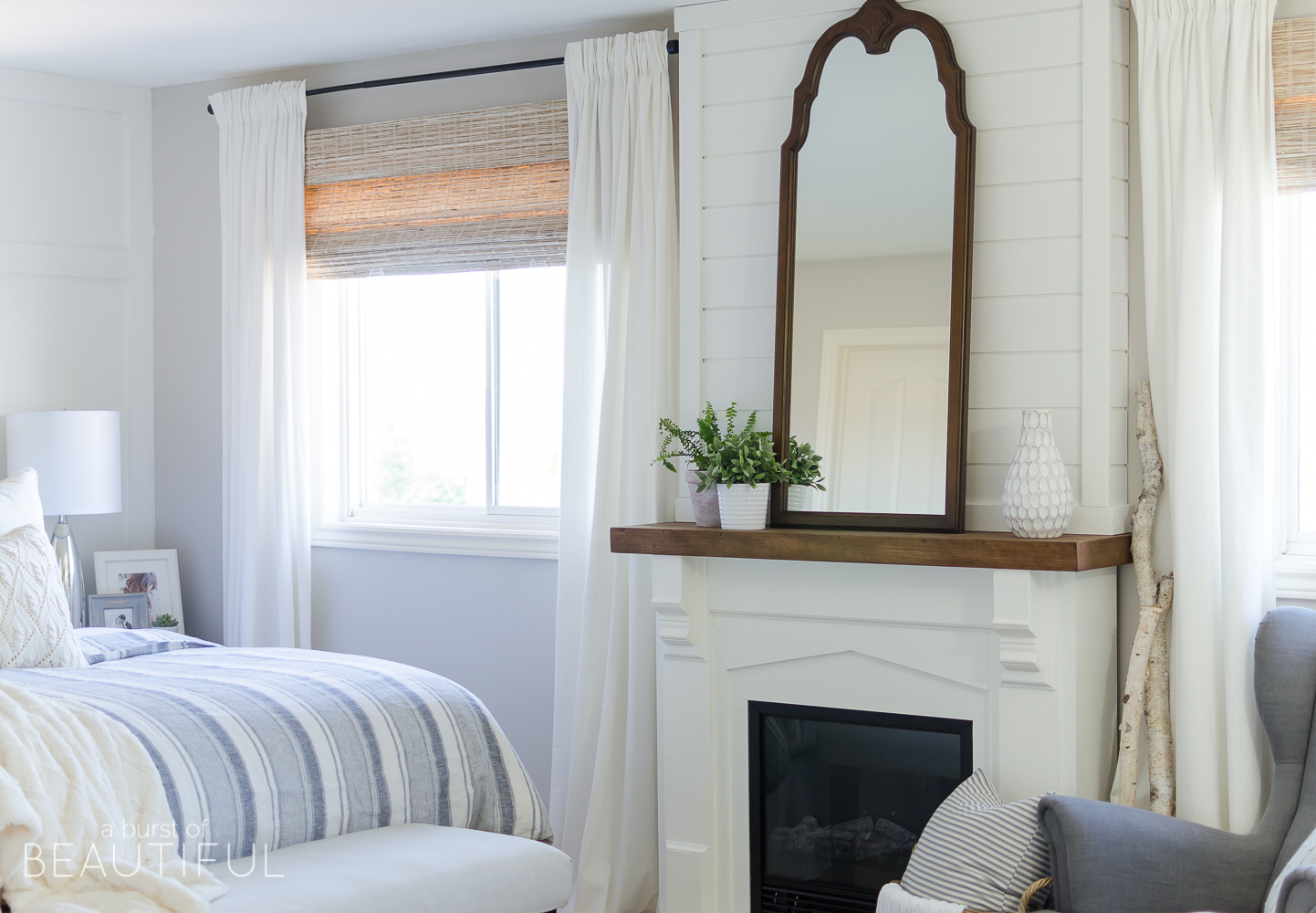 We recently added woven wood shades to our living room and we loved them so much we decided they would look just as amazing in our master bedroom too. We chose these gorgeous Bali Woven Wood Shades – Beaches / Sands from Blindsgalore, and I couldn't be happier with them.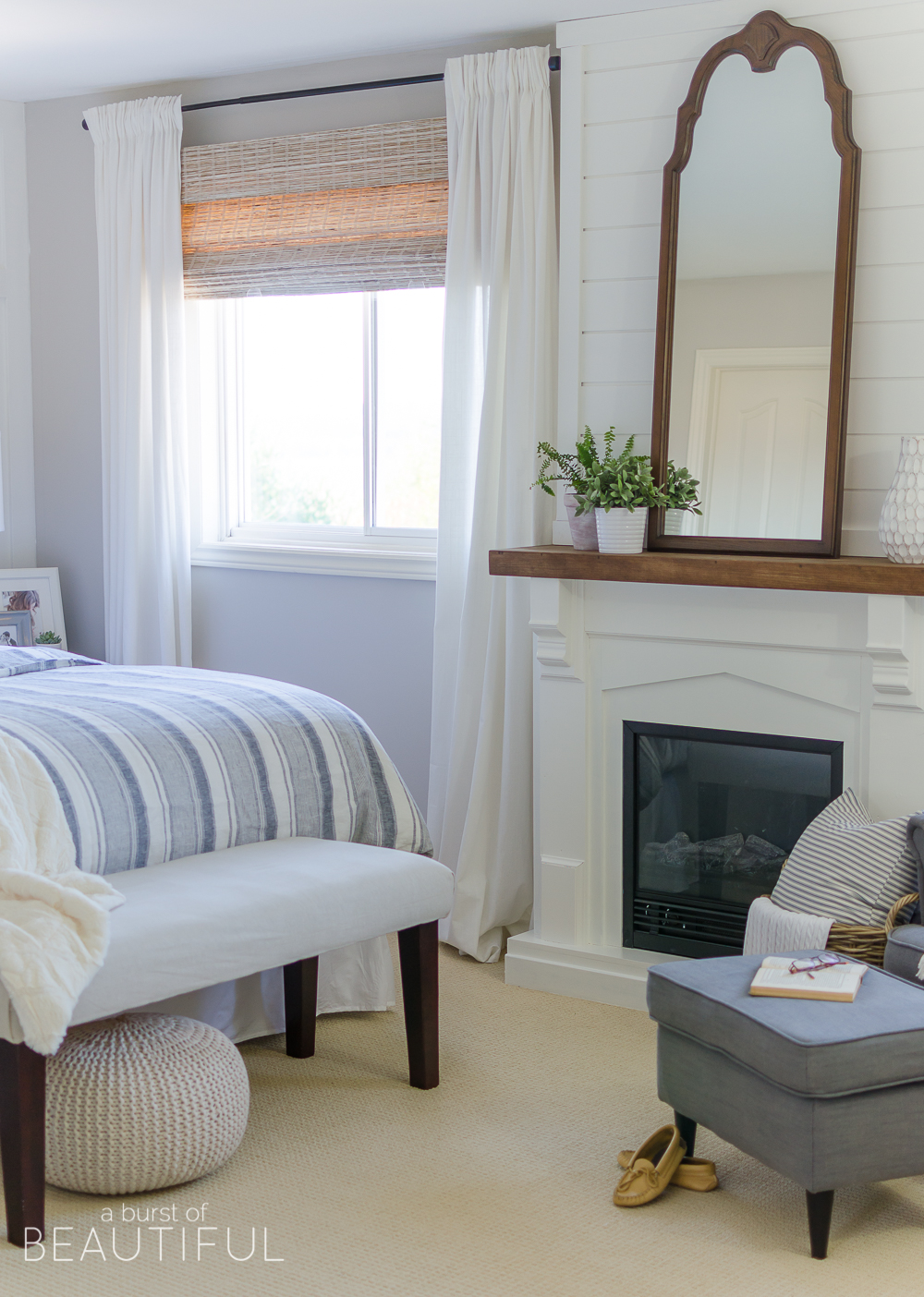 Woven wood shades are a beautiful choice for window treatments because they add so much texture and warmth to a space. The subtle wheat color of our shades instantly adds warmth to our bedroom's neutral color palette, and the natural material adds texture and dimension. I think they are such a pretty contrast against our cream curtains.
Aren't they beautiful? I simply cannot believe we lived with blinds for so long.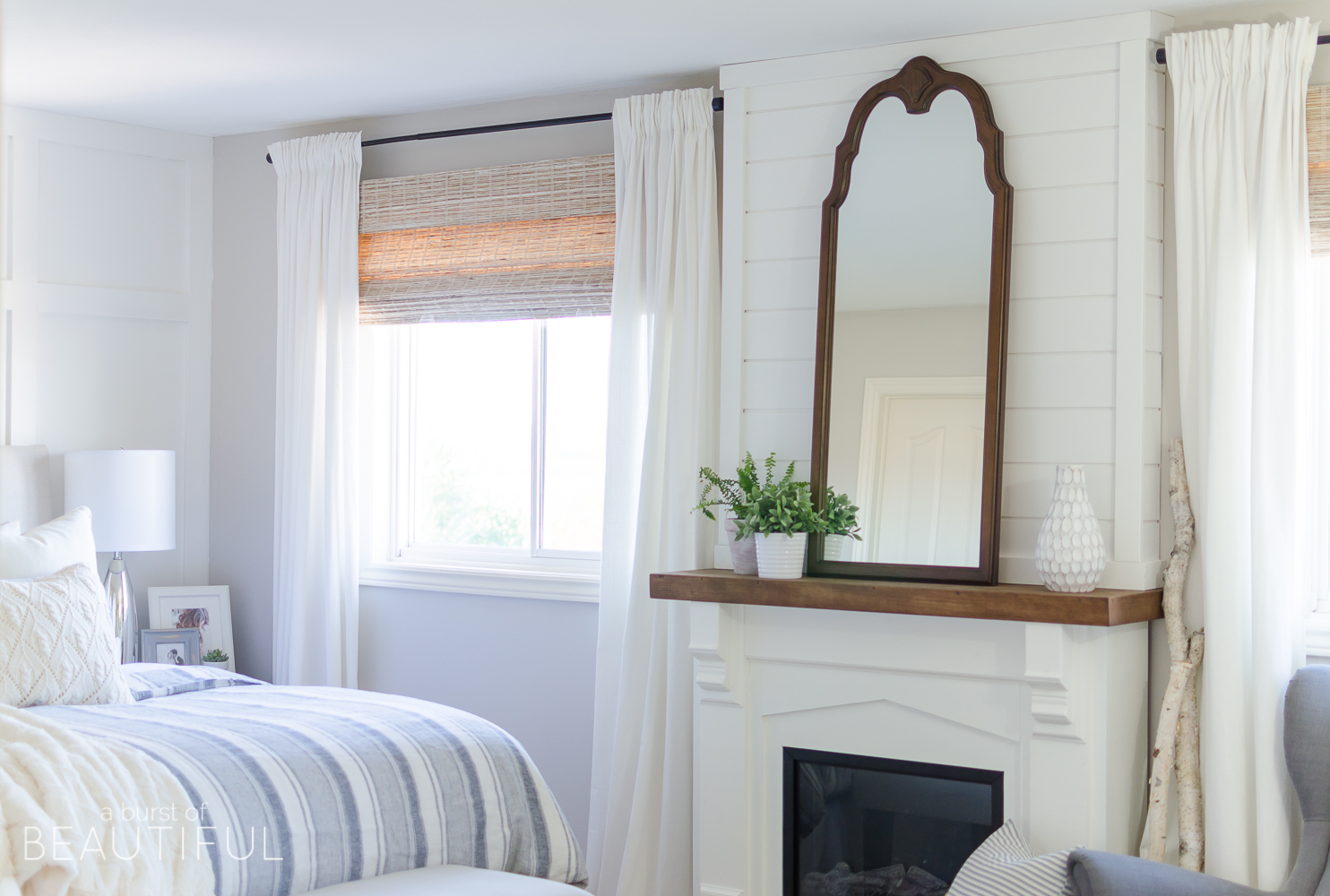 The next step in creating a cozy haven was updating our bedding. Our mostly white duvet cover and pillows were crisp, bright and neutral, which I love (just take one look around our home!), but they didn't do much for creating that cozy feeling we were after.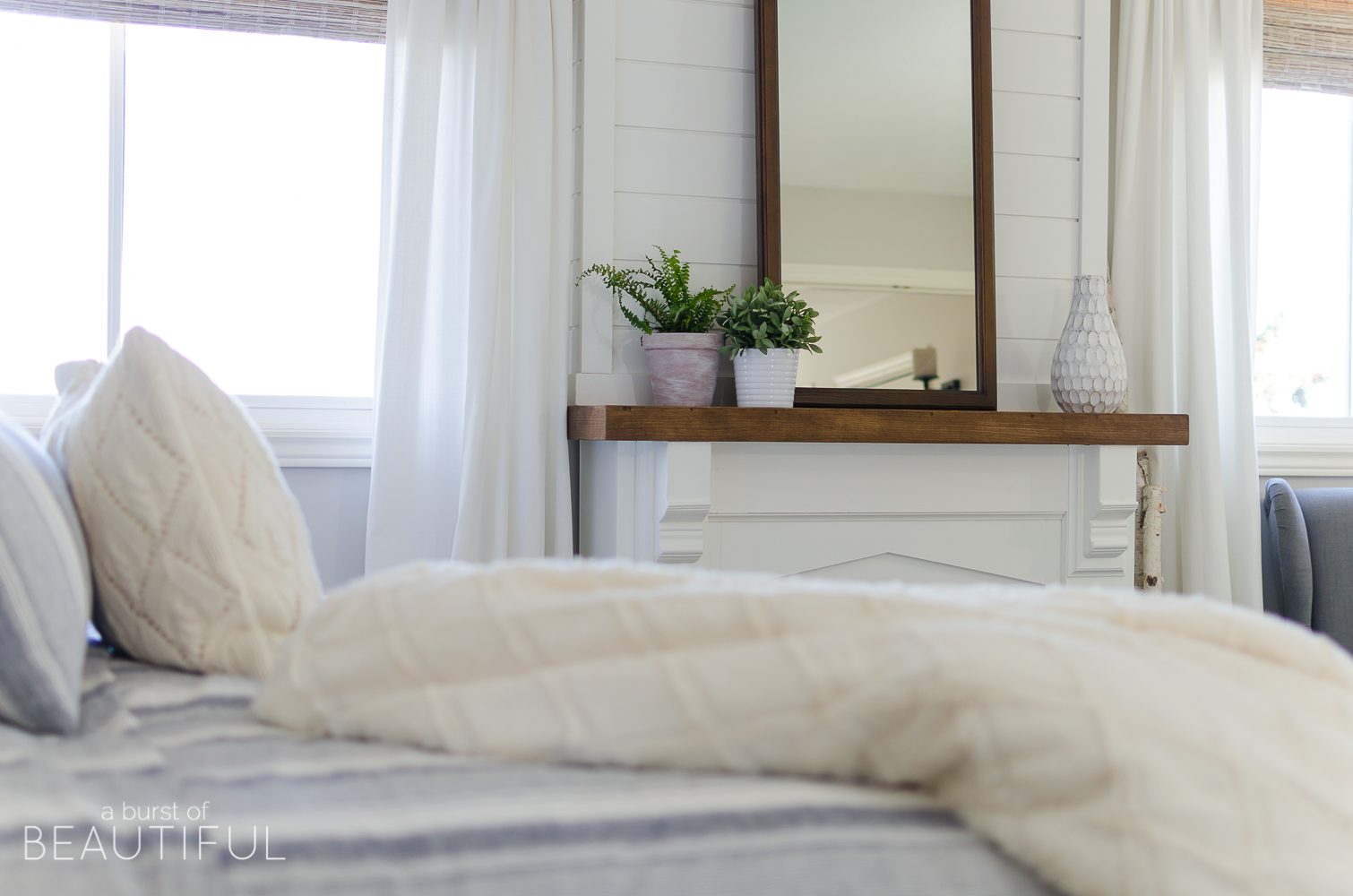 I knew I wanted something with a little bit of color and pattern and instantly feel in love with this Annie Selke's Pine Cone Hill bedding. The Hampton Ticking Linen Indigo Duvet Cover was my favorite shade of blue, and that ticking stripe is just so classic, it was a match made in heaven.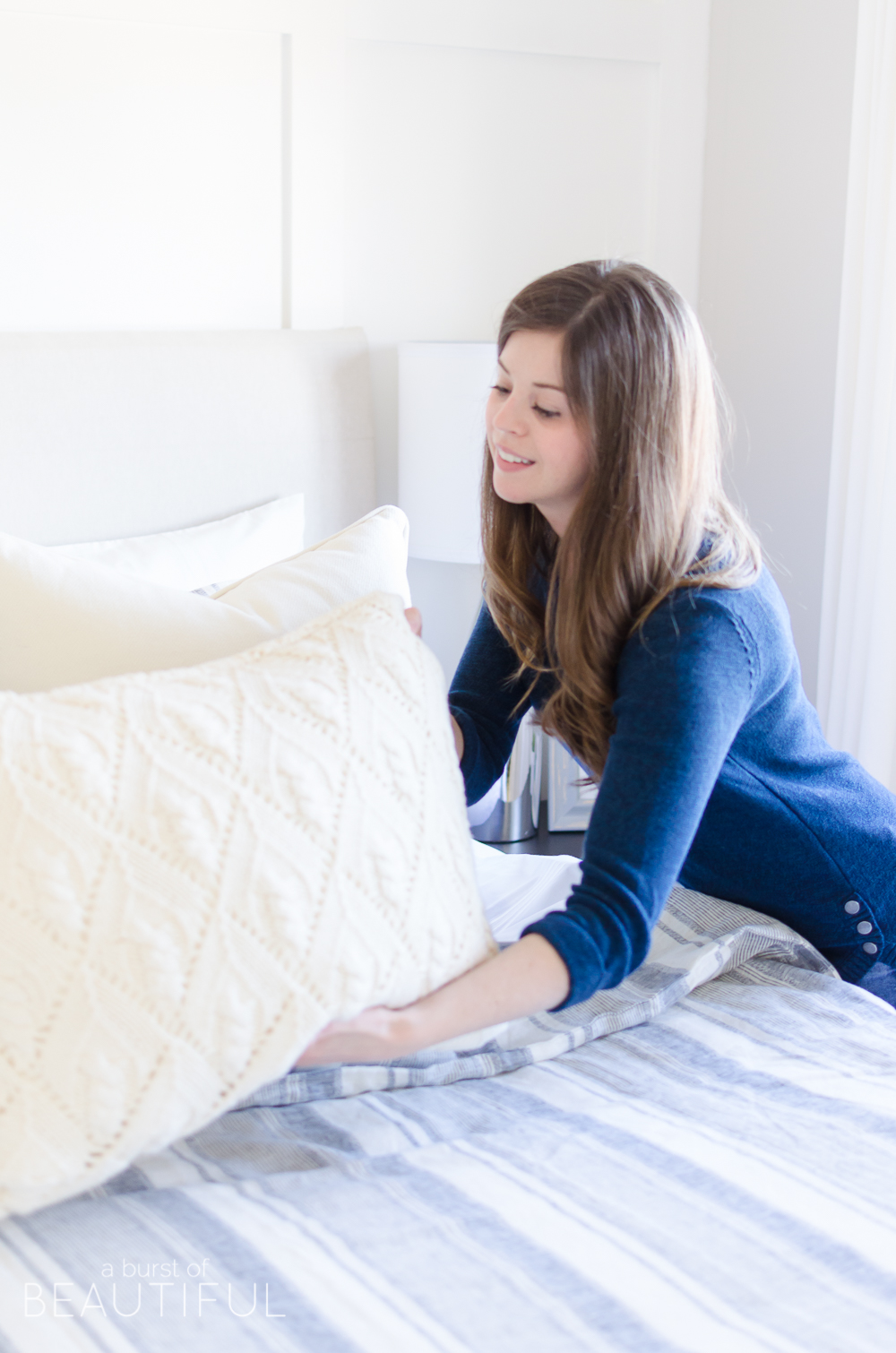 I think this beautiful new bedding gives our bedroom a fresh new look and I love that something as simple as switching out a duvet cover and a few pillows can completely change the look and feel of your space. In fact, I think creating a beautiful and comfortable bed is so important that I'll be sharing a dedicated post on just that in a few weeks, along with some tips from Annie Selke herself!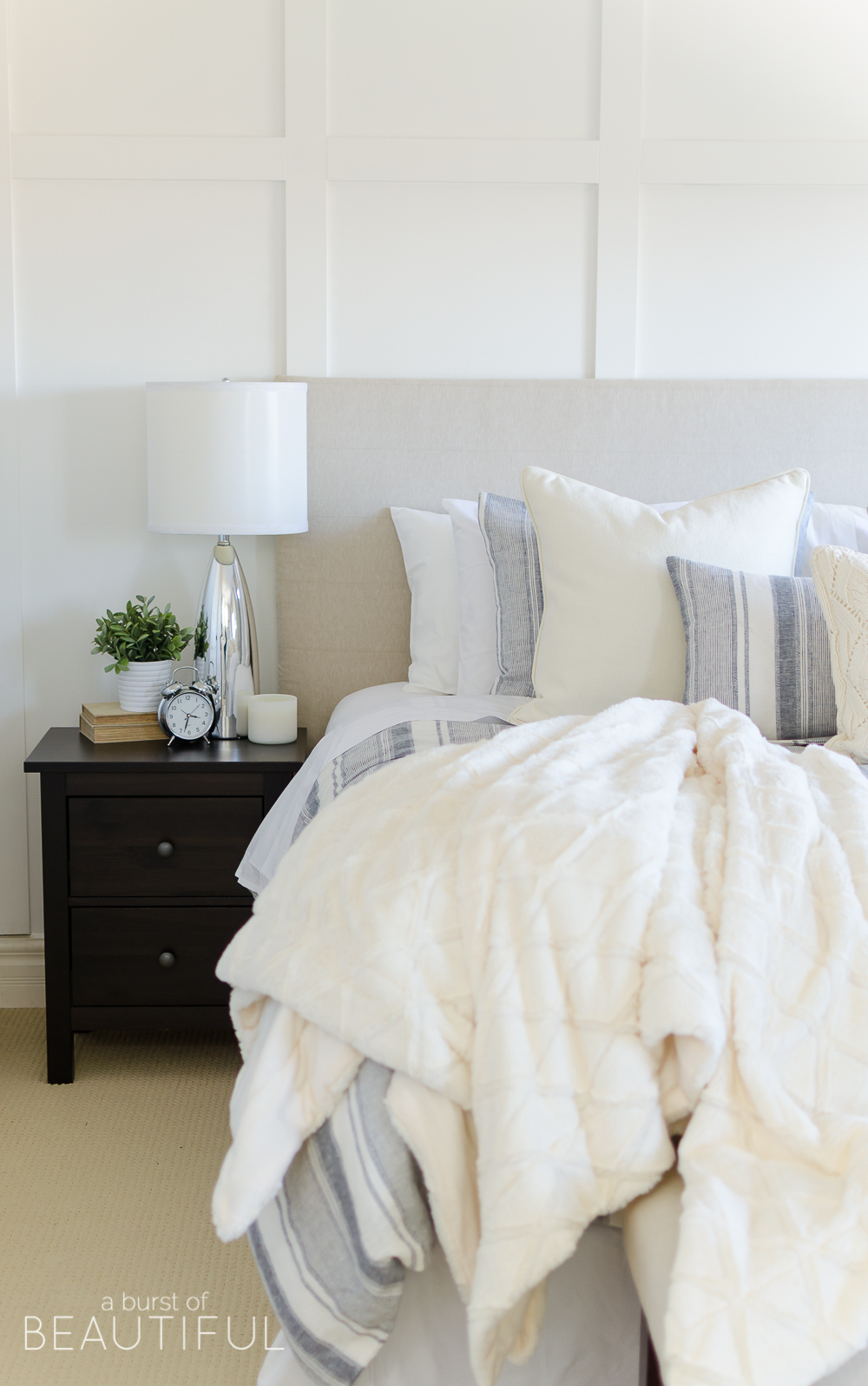 By now you've probably already noticed that beautiful new fireplace standing proud and tall as our bedroom's focal point.
Can you guess who built this beauty for me? That's right, my talented and hardworking hubby! Isn't he amazing?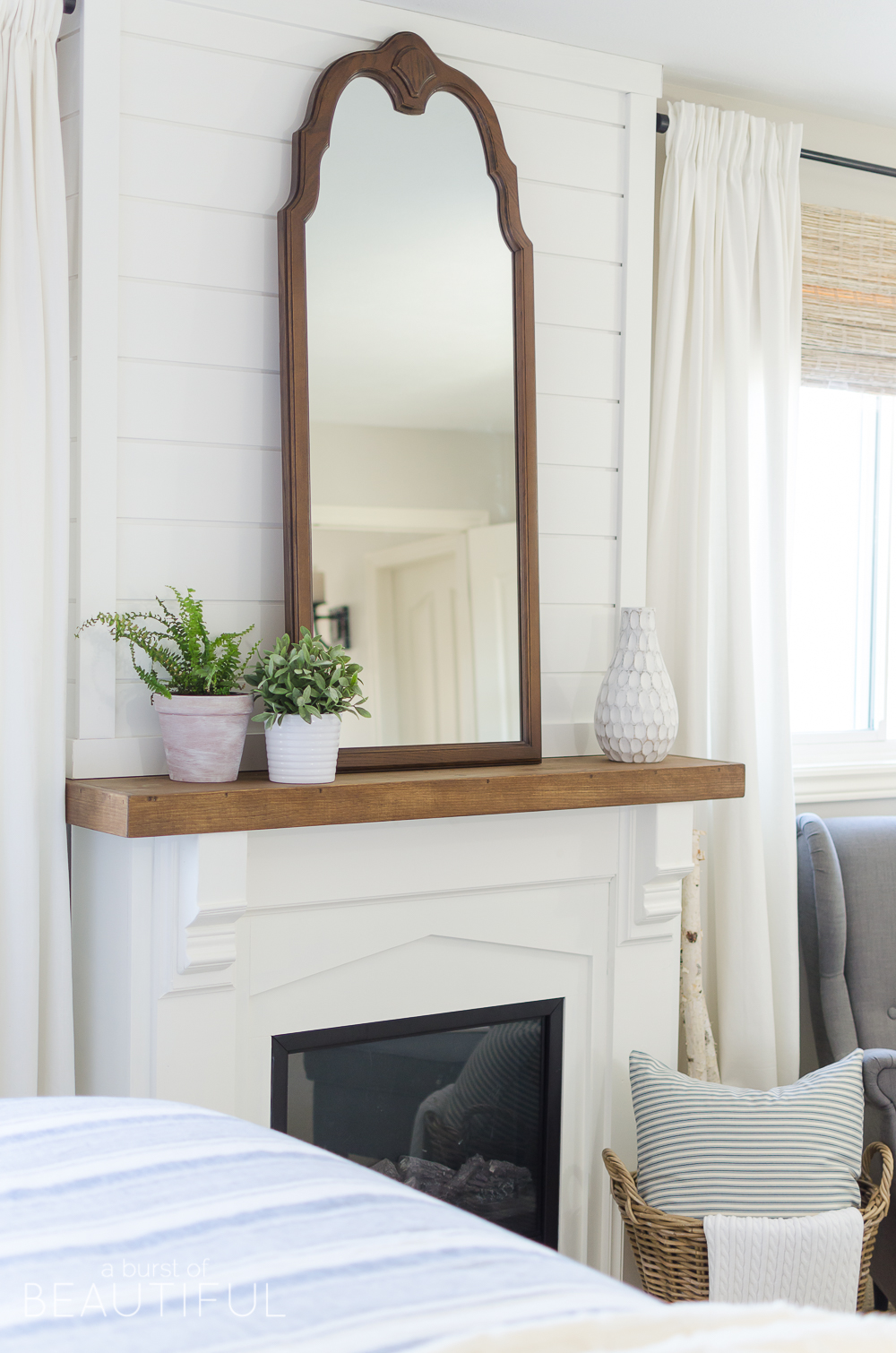 If you take a peek at our bedroom before this makeover, you'll see we had a simple electric fireplace placed against the wall between the two windows. It helped to fill in the blank space, but it looked like we just kind of stuck it there. It didn't look like it belonged.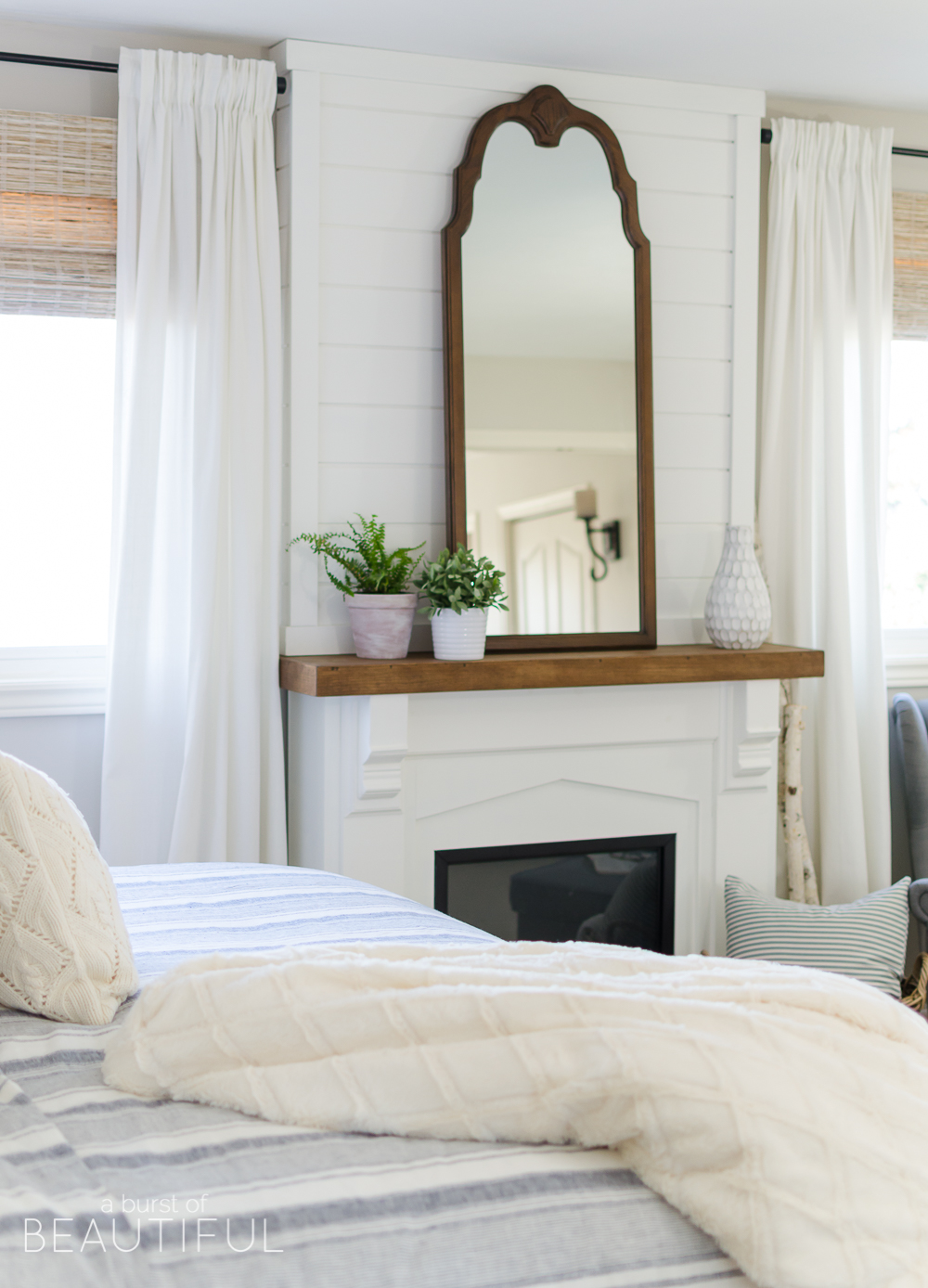 We wanted to create a beautiful piece that looked like it was meant to be there all along. We reused the original fireplace and Nick worked his magic and completely refaced it with new moldings and handmade corbels. He also built an overmantle made from shiplap, and added a rustic-inspired wood mantle. I love the contrast between the white fireplace and natural wood mantle.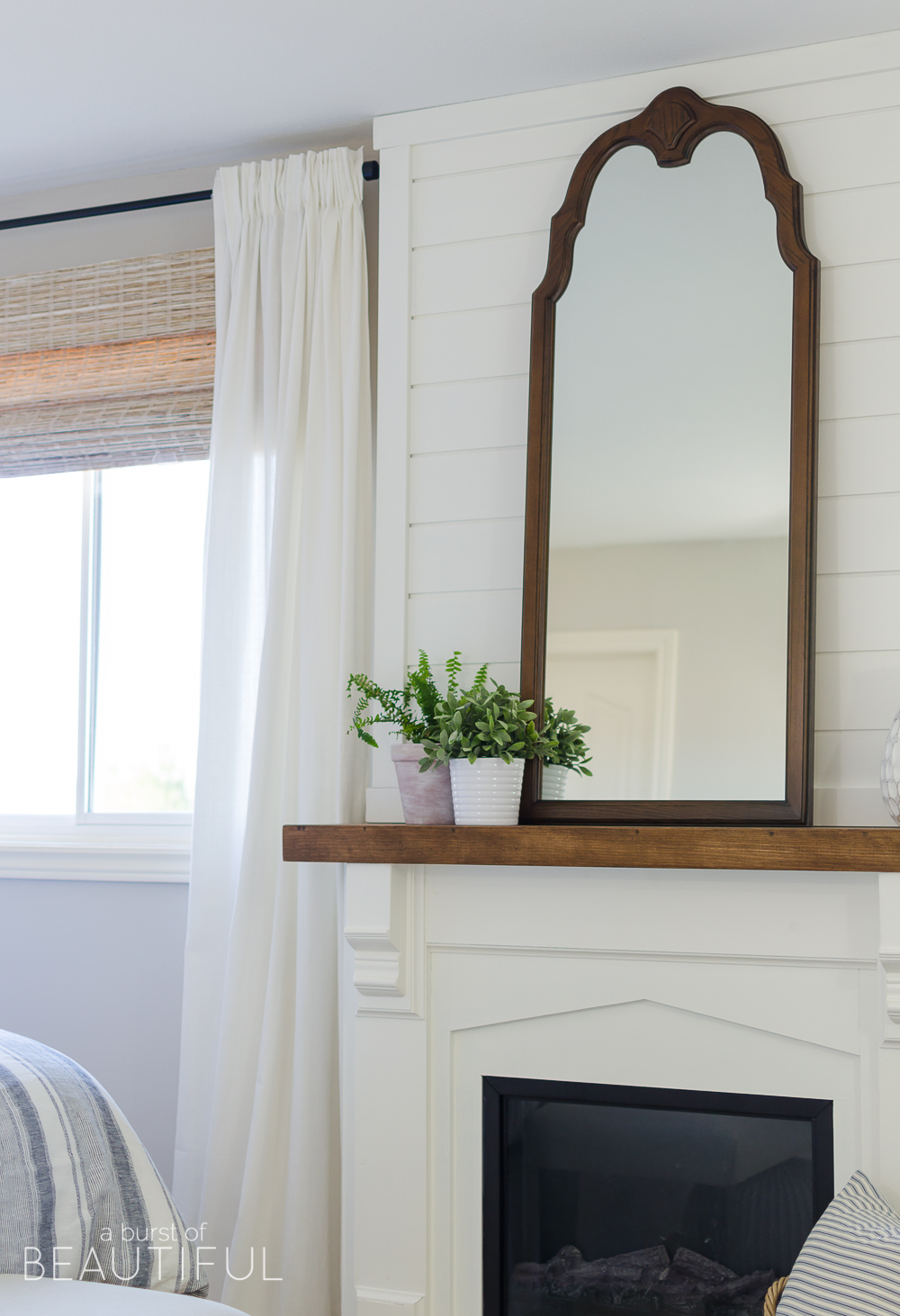 And that beautiful mirror perched up there, that was a lucky thrift store find. It's just the perfect height and helps to draw your eye up.
As always, there are still a few pieces I'd like to add over the next few months, but I am taking my time choosing just the right items. I love walking up the stairs to this view every day and I am so happy with the way this room has evolved and grown with our family, it's the perfect end-of-day retreat.
Alicia xo
---
master bedroom sources
---