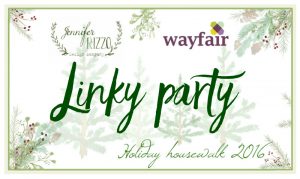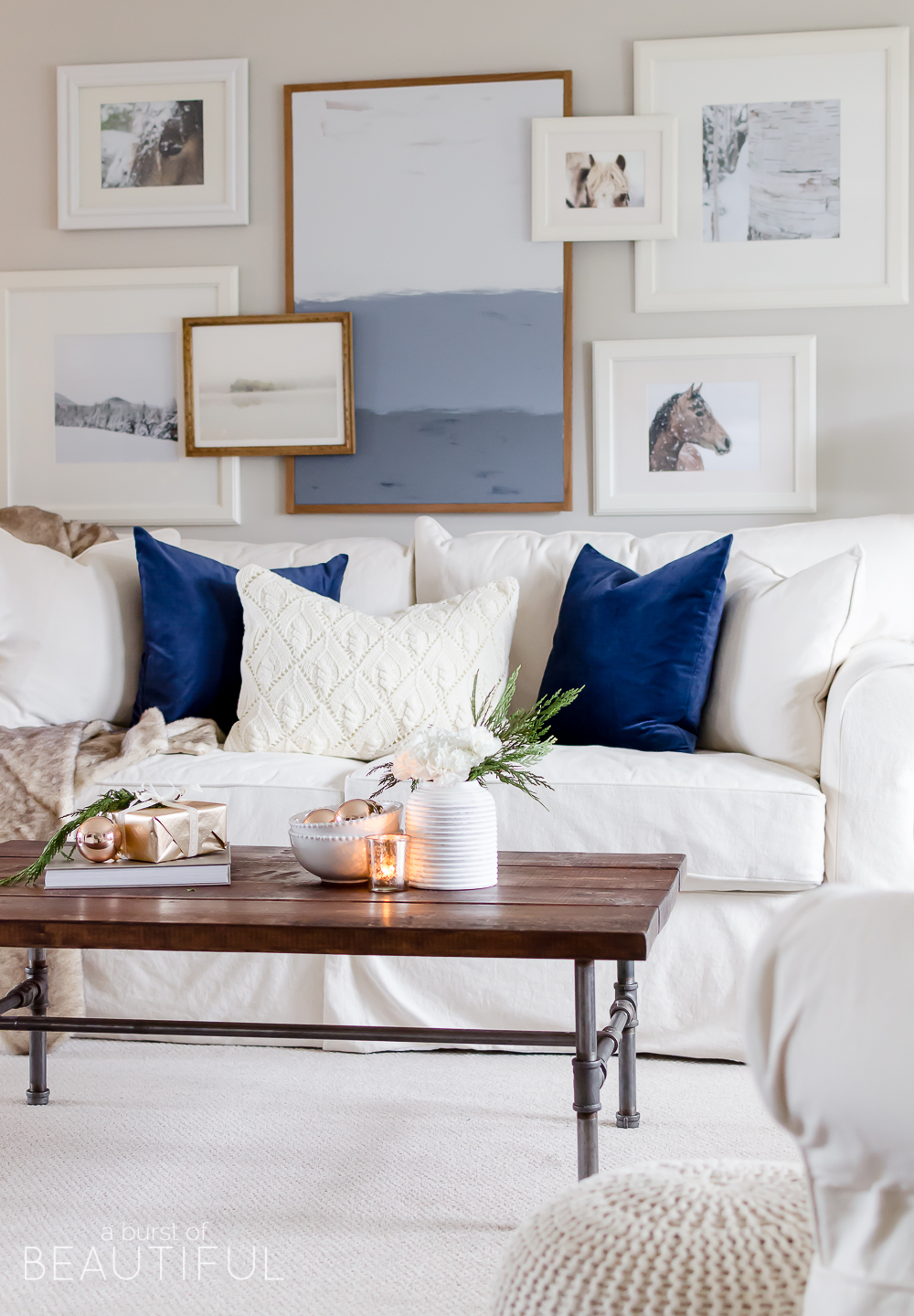 Welcome to the third week of the Cherished Christmas Home Tour, if you're coming from Cherished Bliss, welcome!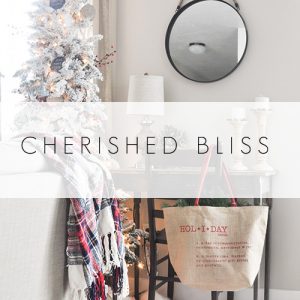 Every evening, after our little one has gone down for the night and our home is quiet and peaceful, I dedicate a few hours to work. I sit at our beautiful new farmhouse dining table with a cup of tea and one of our three lovable pets snuggled on my lap and work away on this blog of ours. Some nights are harried as I race to complete projects and meet deadlines, while others are undemanding and easy as I spend some quiet time simply catching up on emails or learning how to improve our business.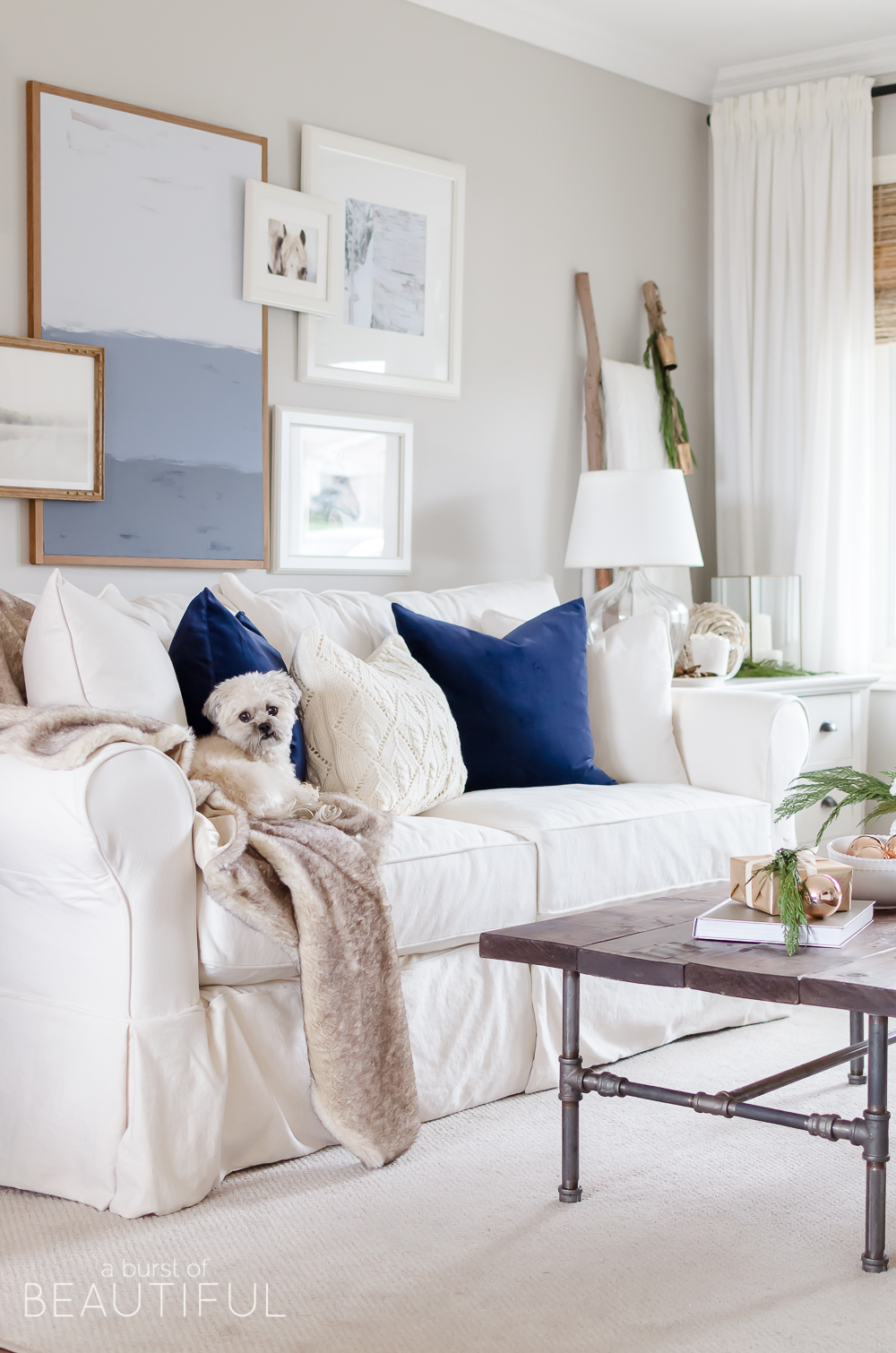 Tonight, as I sit here, I look around our cozy little home decorated for the holidays and feel such quiet contentment. I am proud of the love we have poured into this home of ours, everywhere I look I am reminded of the time and hard work we have dedicated to making this a cozy and inviting space for our family and friends. I think I am reminded of this even more so during the holidays.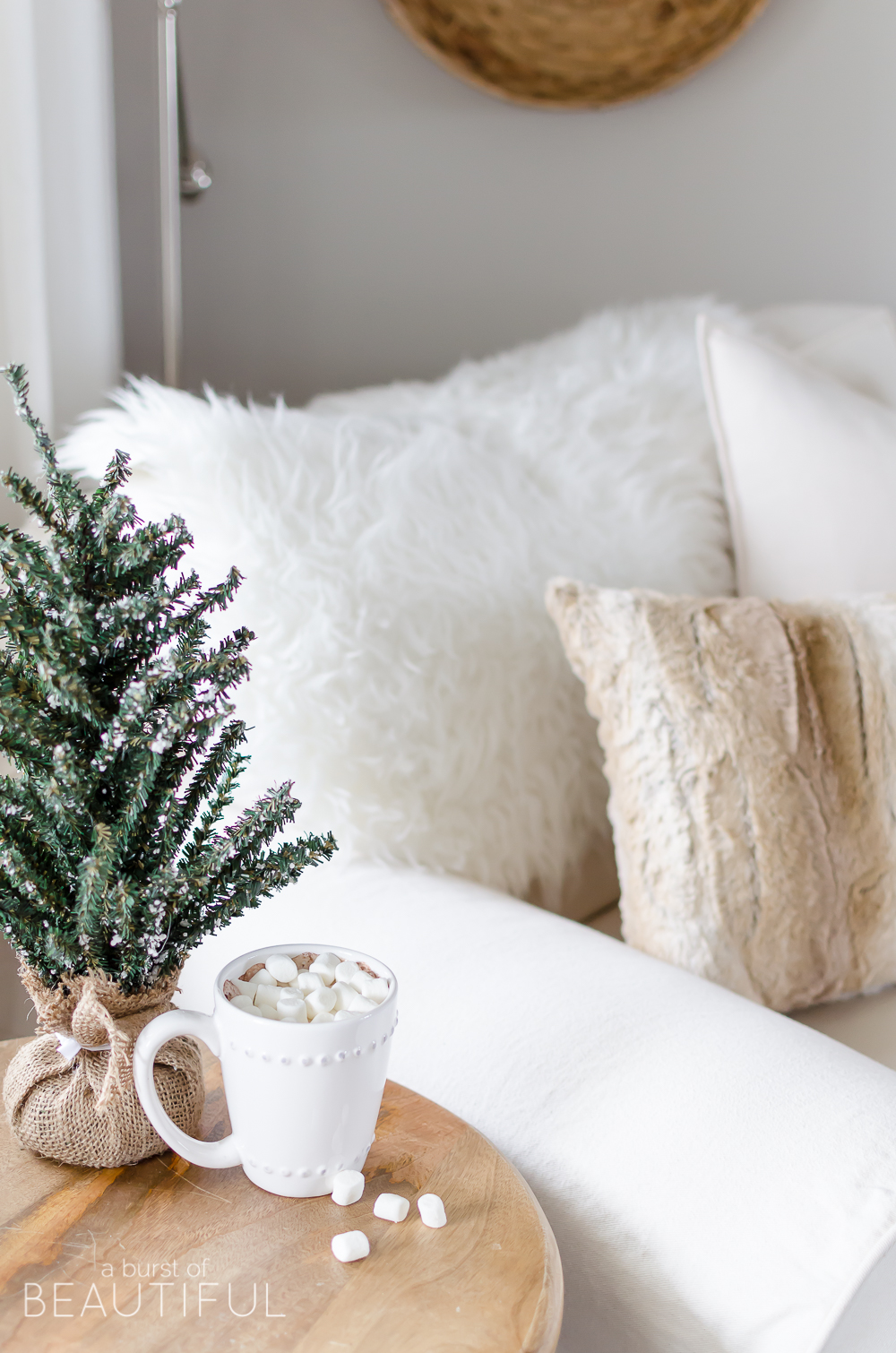 And it was with this thought of hosting our loved ones during the holiday season that I set out to create a cozy Christmas living room.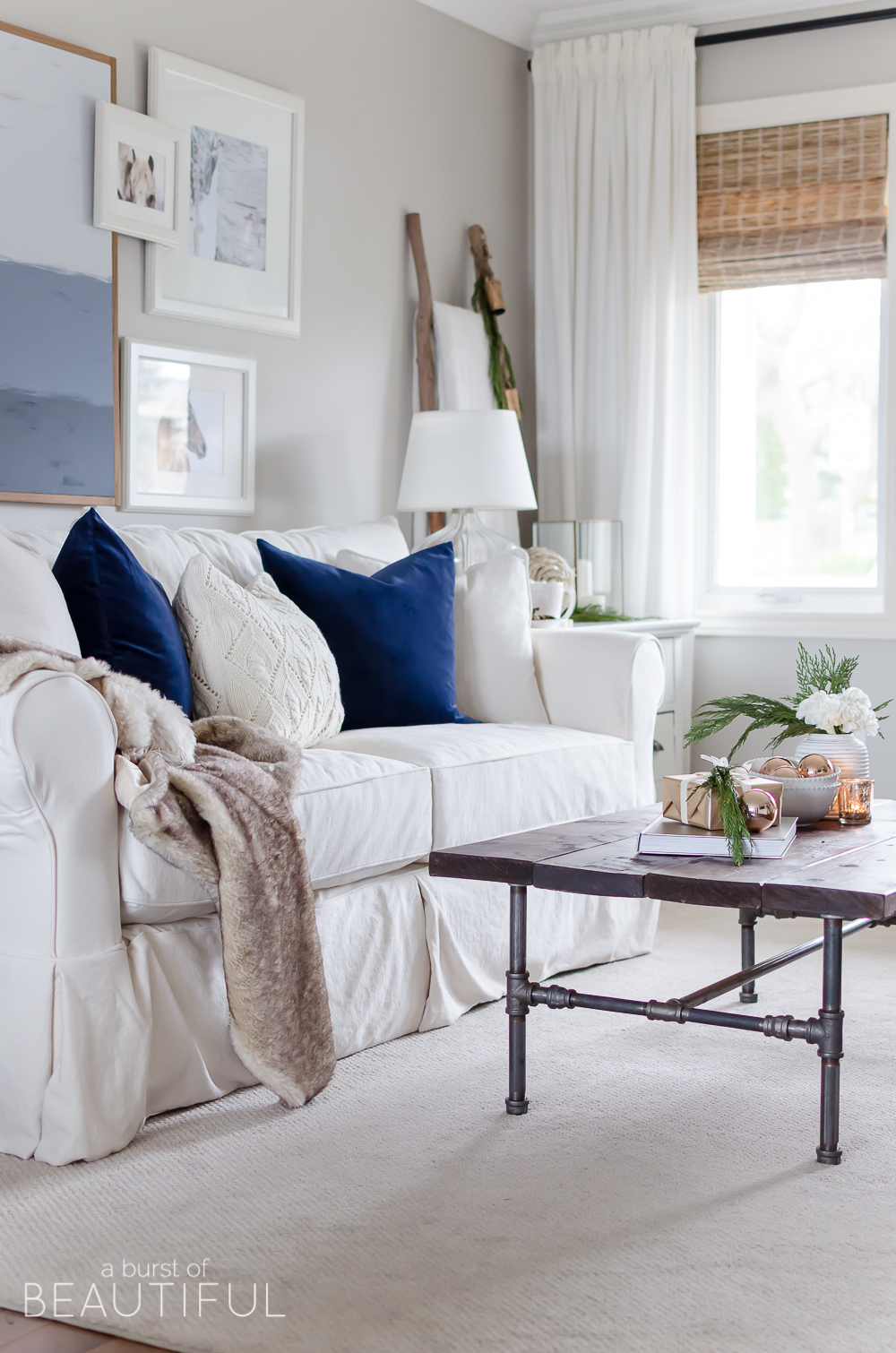 I worked hard to keep this space simple this year.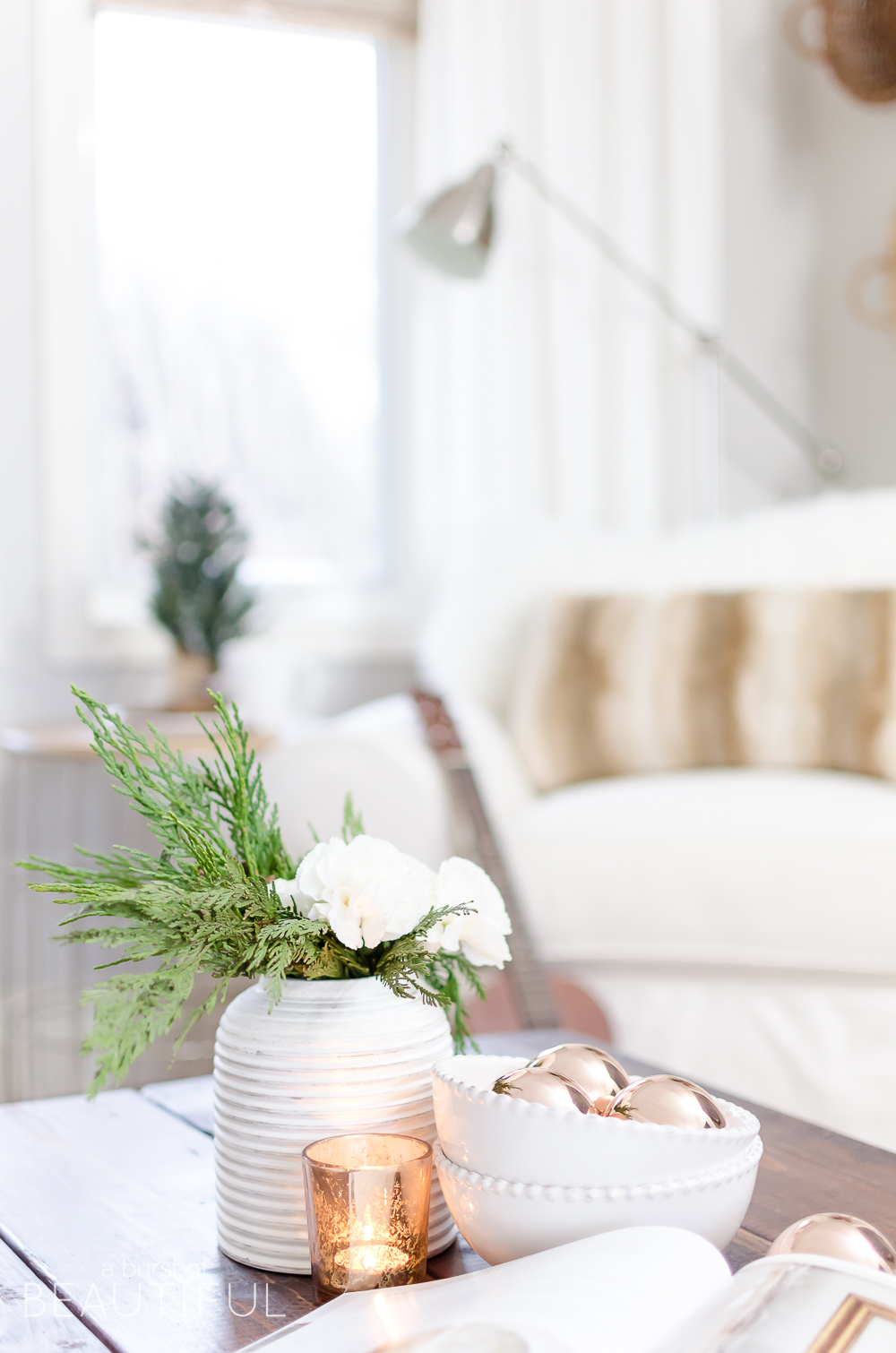 The holidays are a busy time, and we often place undue stress on ourselves. Whether it's completing an important project at work, hosting holiday parties, preparing a mouthwatering feast or picking out the perfect holiday gifts, we regularly aim for perfection which can leave us exhausted and worn out.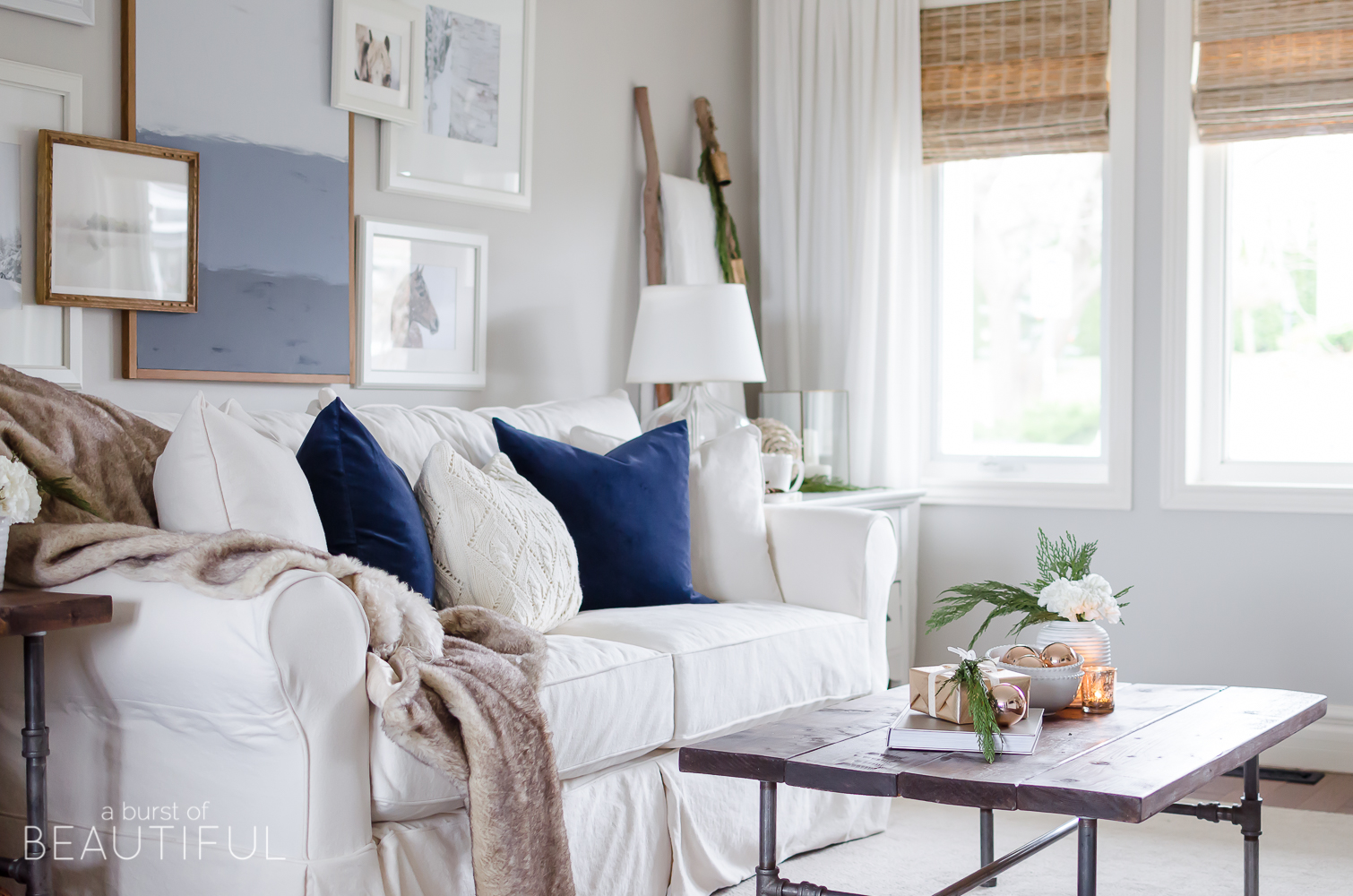 So, with all of the holiday commitments we've already taken on, I wanted to give myself some grace this year when it came to decorating our home. I still wanted to create a warm and welcoming space for our family this season, but I wanted it to feel relaxed and not too fussy.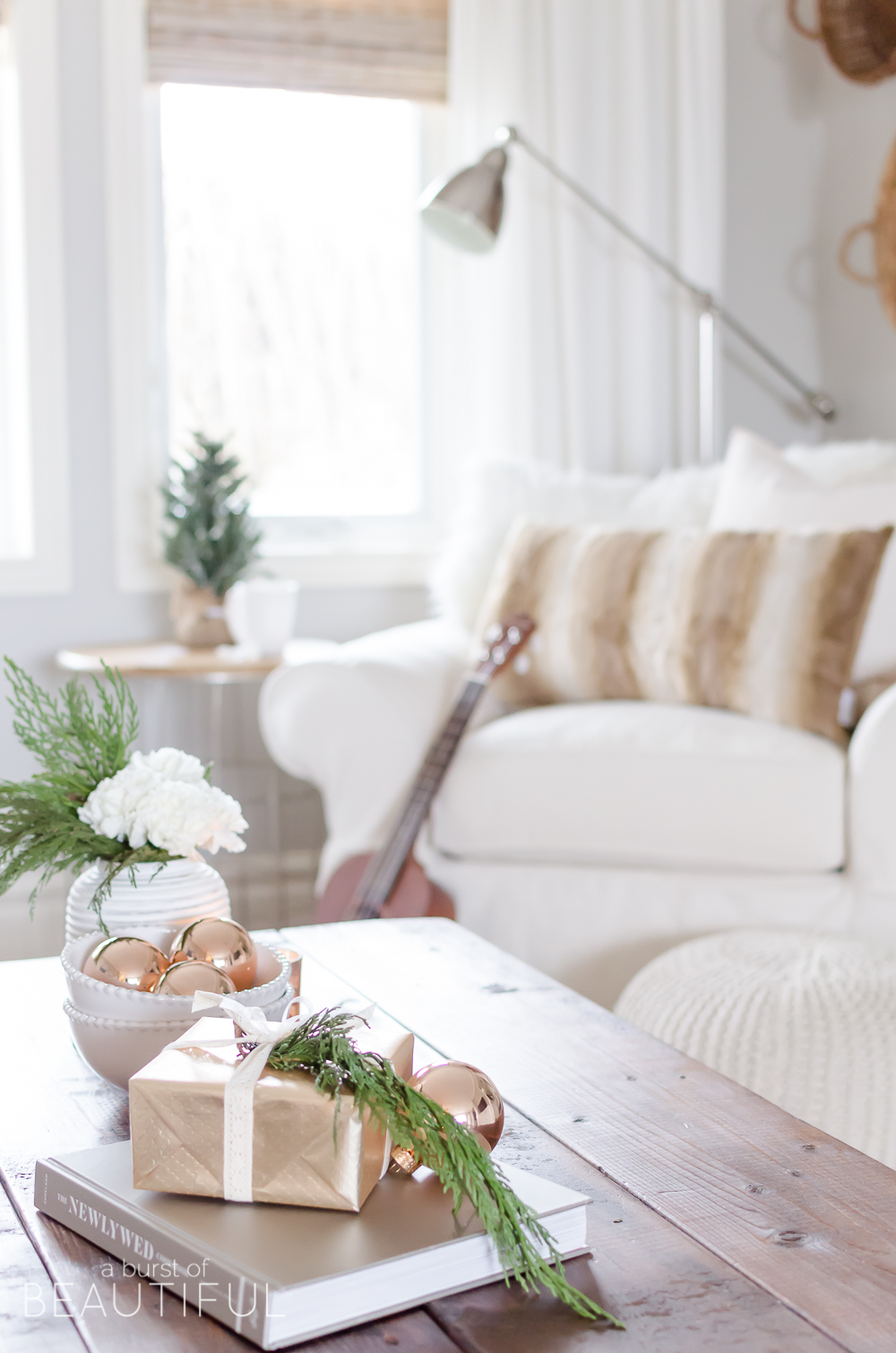 It was also important to make sure each room in our home transitions well into the winter season once Christmas has passed. This year it was all about a few subtle changes…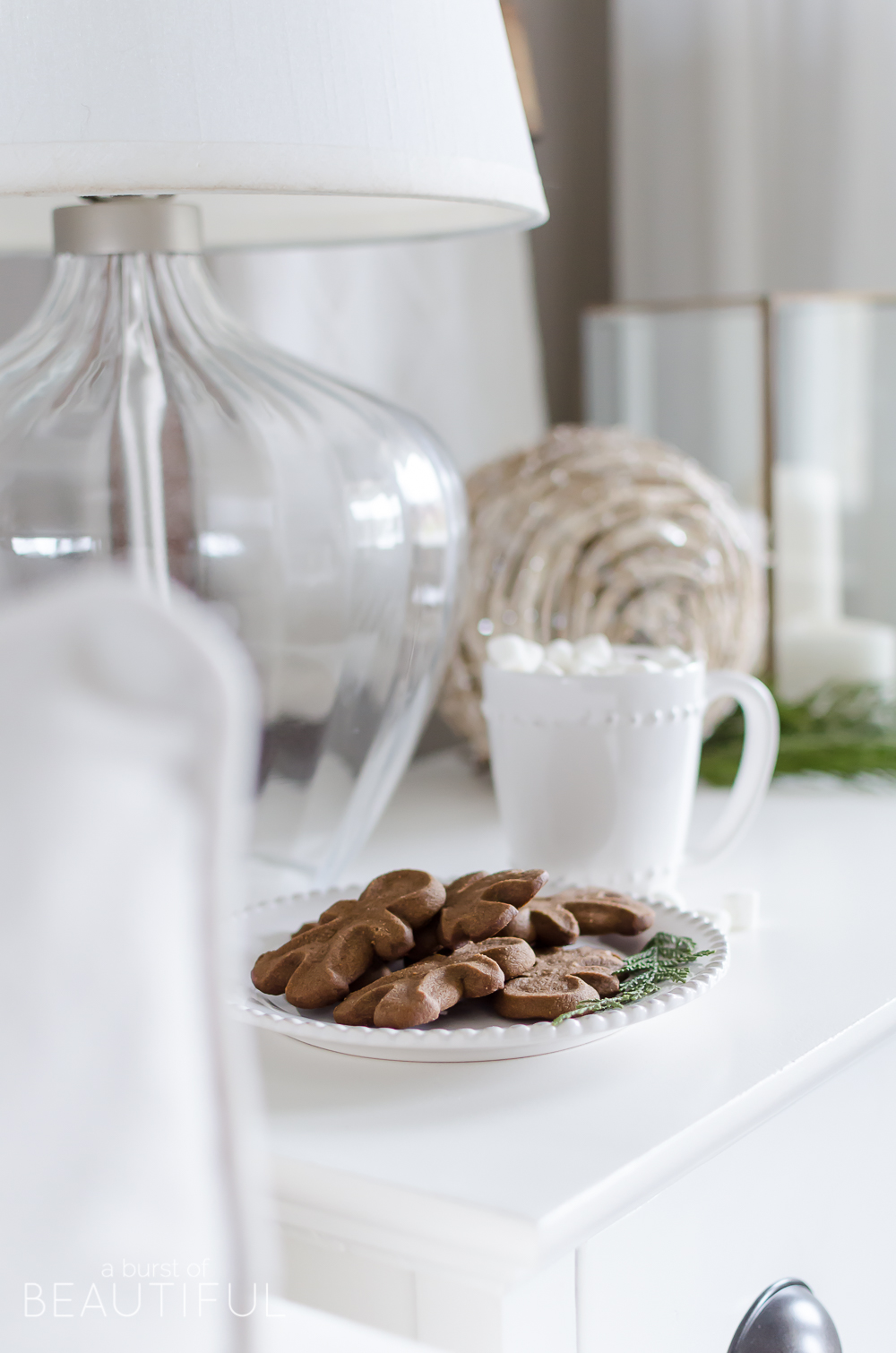 One of my favorite ways to simply change the look of a room is with pillows and blankets. I added a faux fur throw and pillow in creamy caramel and brown shades to bring in an extra layer of warmth and texture to our neutral sofa and chair. And these soft velvet pillows in navy carry the blue throughout the room. I absolutely love the pop of color and lux feeling they add to the space, don't you?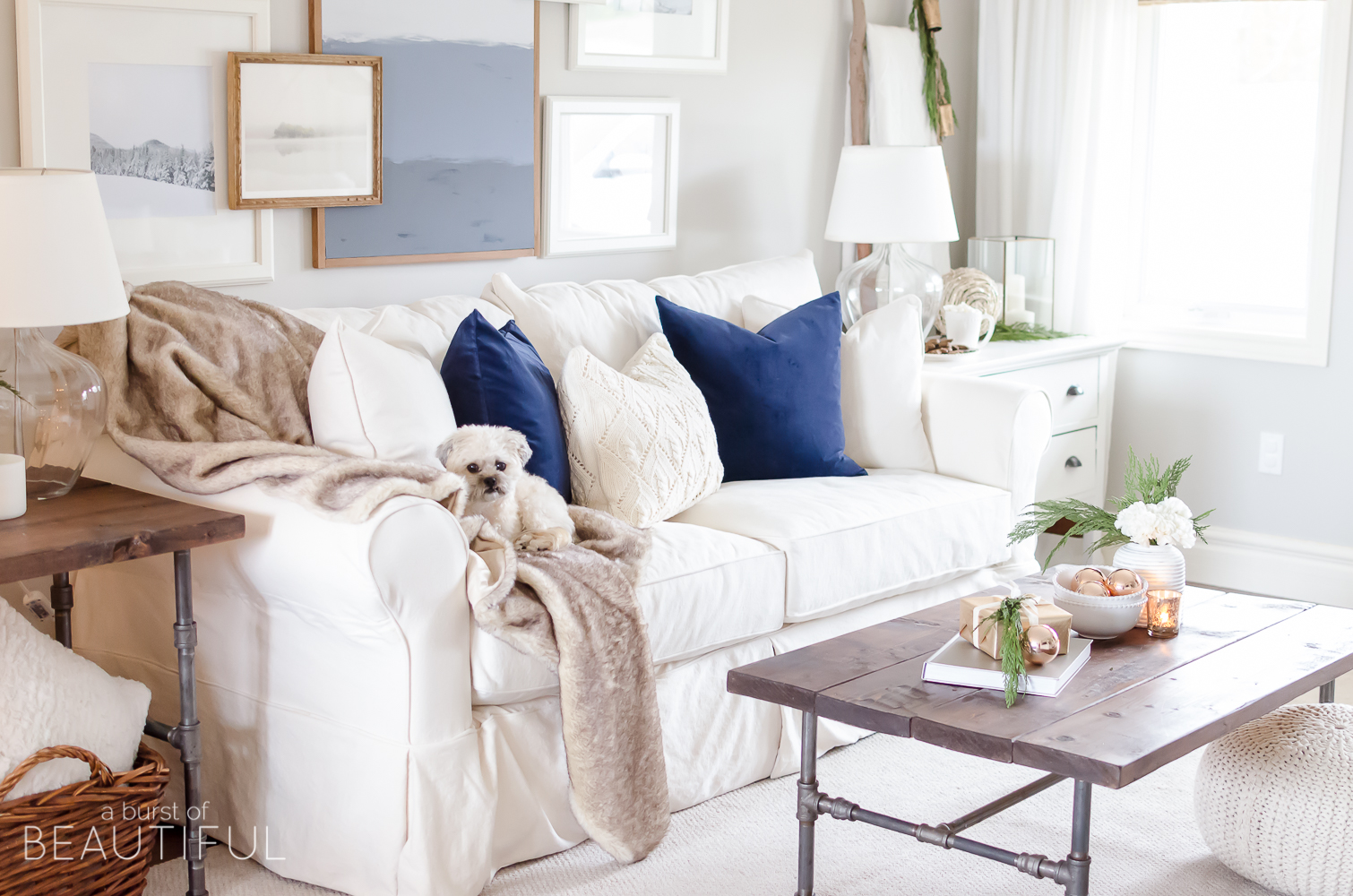 Above our sofa, you'll notice I switched a few of our prints for photos depicting winter scenes.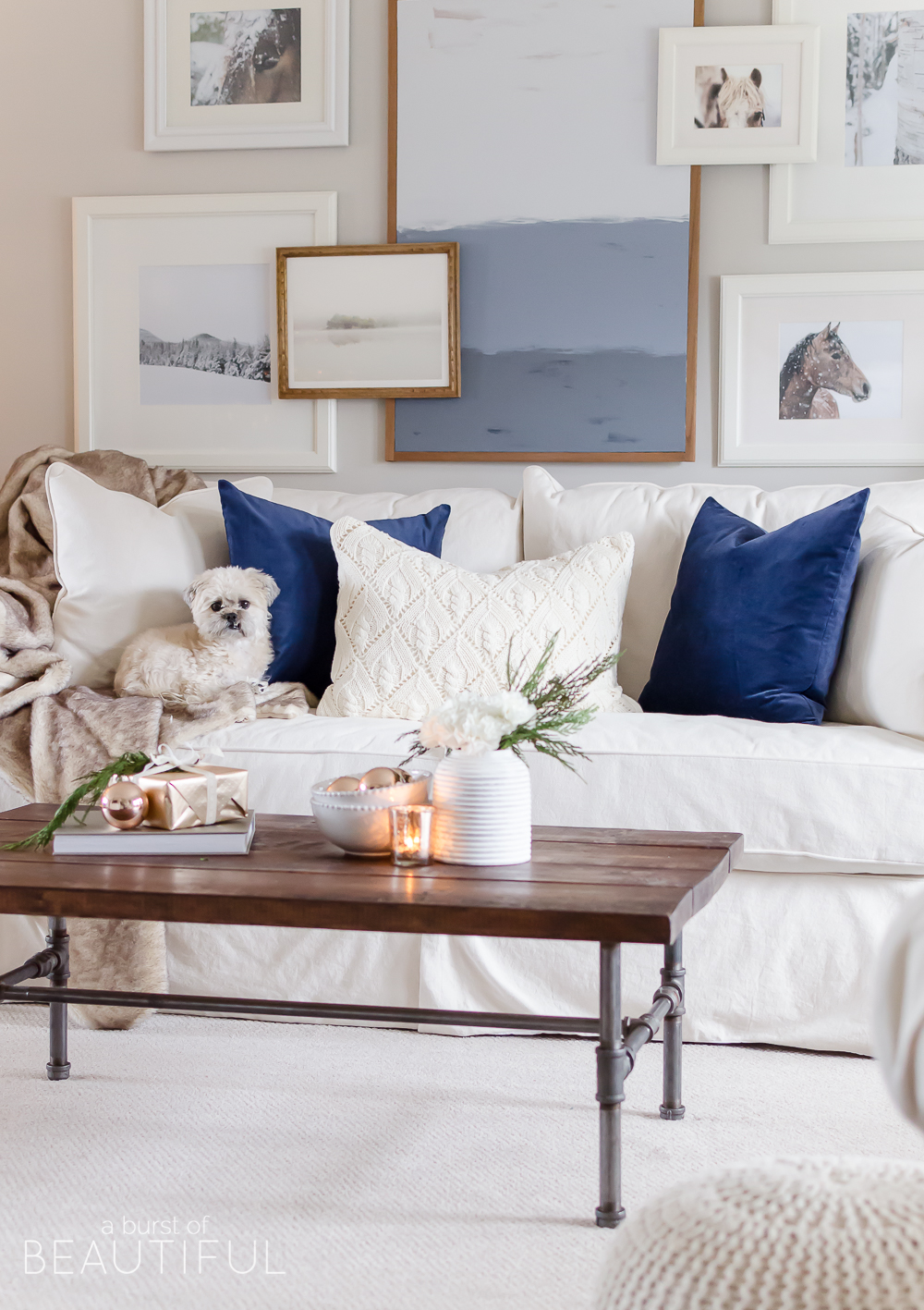 I carried the warm wood tones throughout the space with the help of these beautiful copper ornaments. I think they look so pretty nestled in a simple white bowl.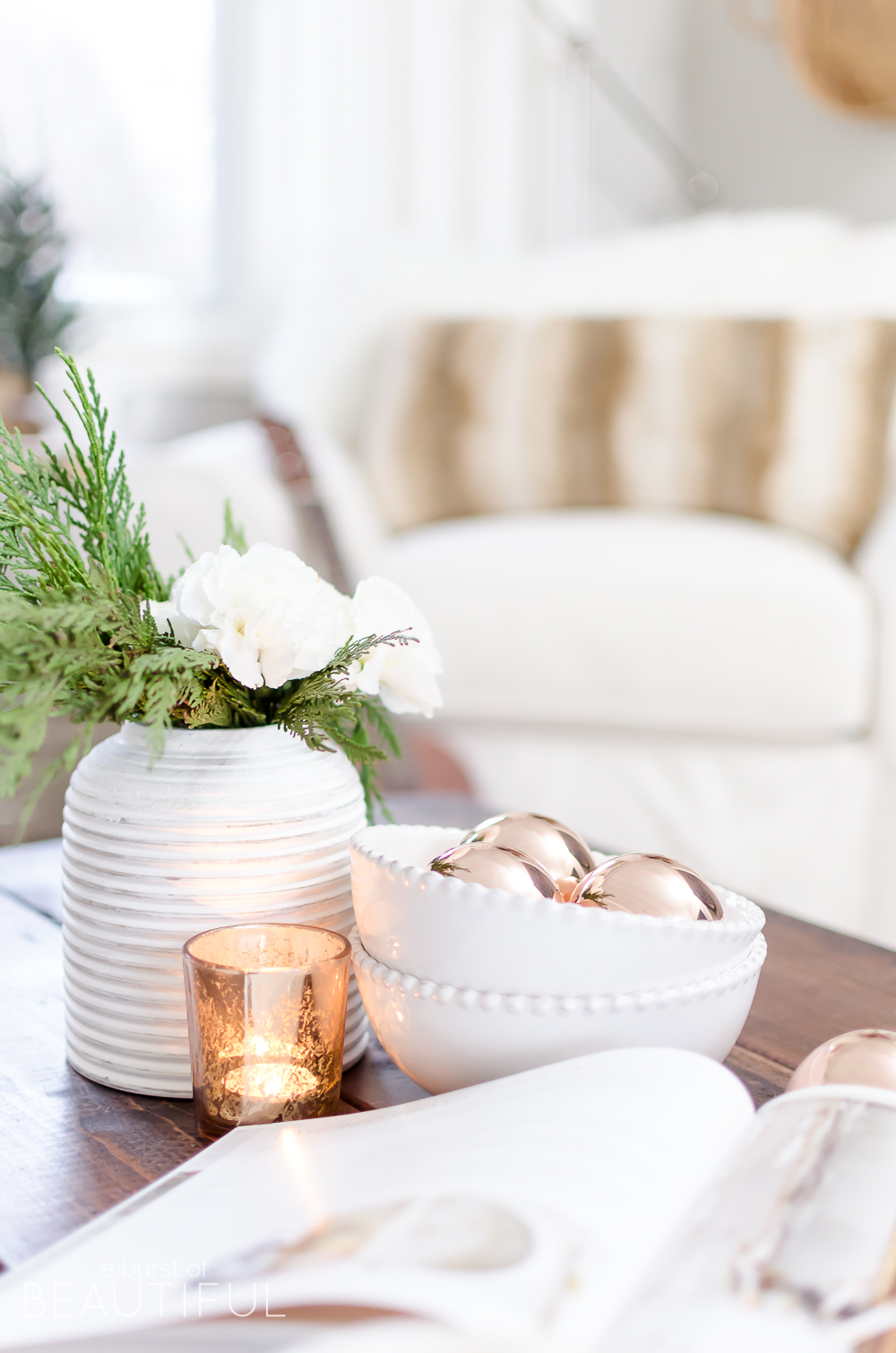 Floral arrangements of white carnations and fresh cedar clippings from our yard add a softness to the space. They are simple, inexpensive and add just a touch of green – something every room needs.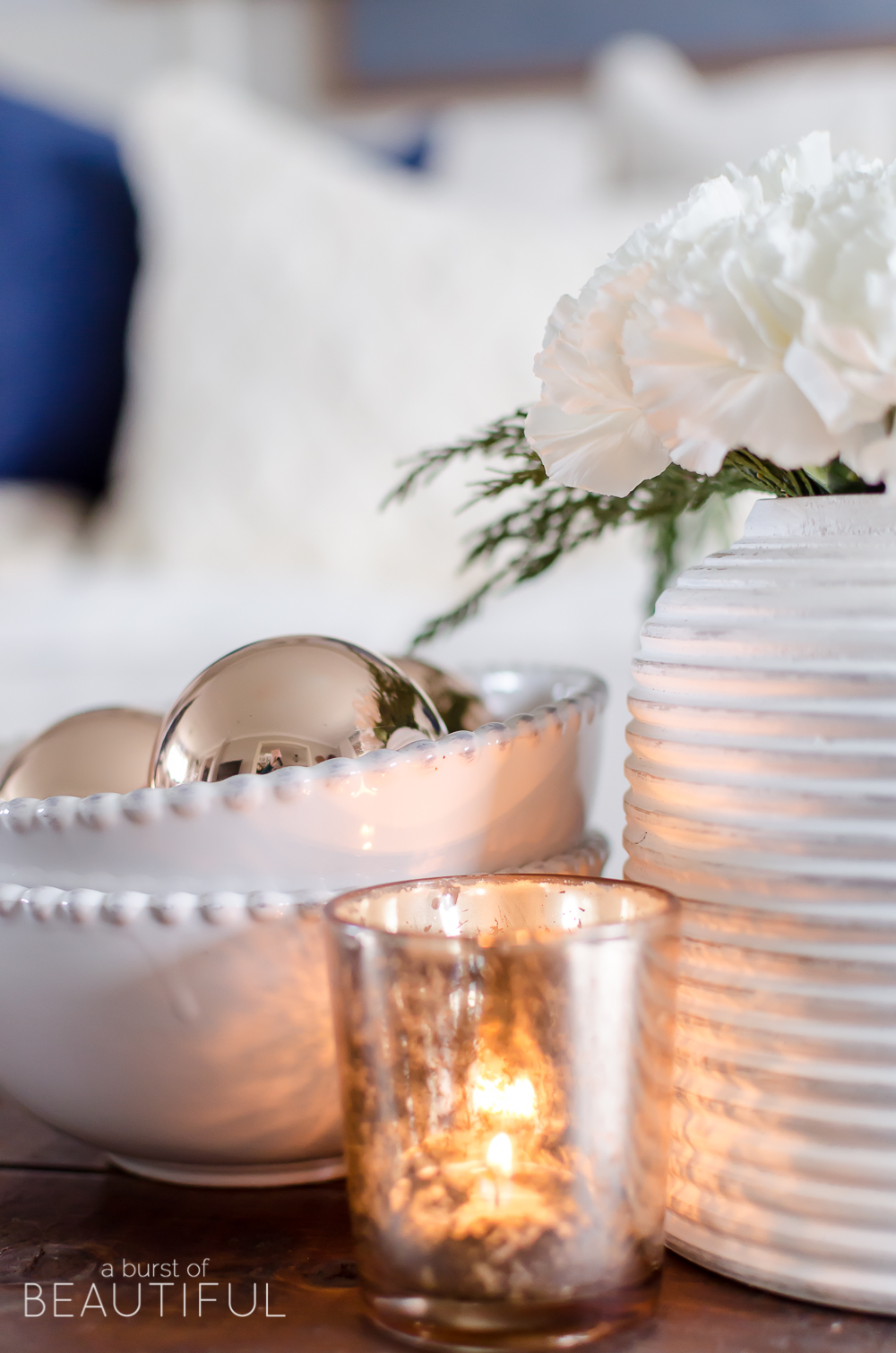 These are the few changes I made to our living room to create a cozy and festive space. I love that it's not completely Christmas-centered, but features cozy touches to help create that magical holiday feeling.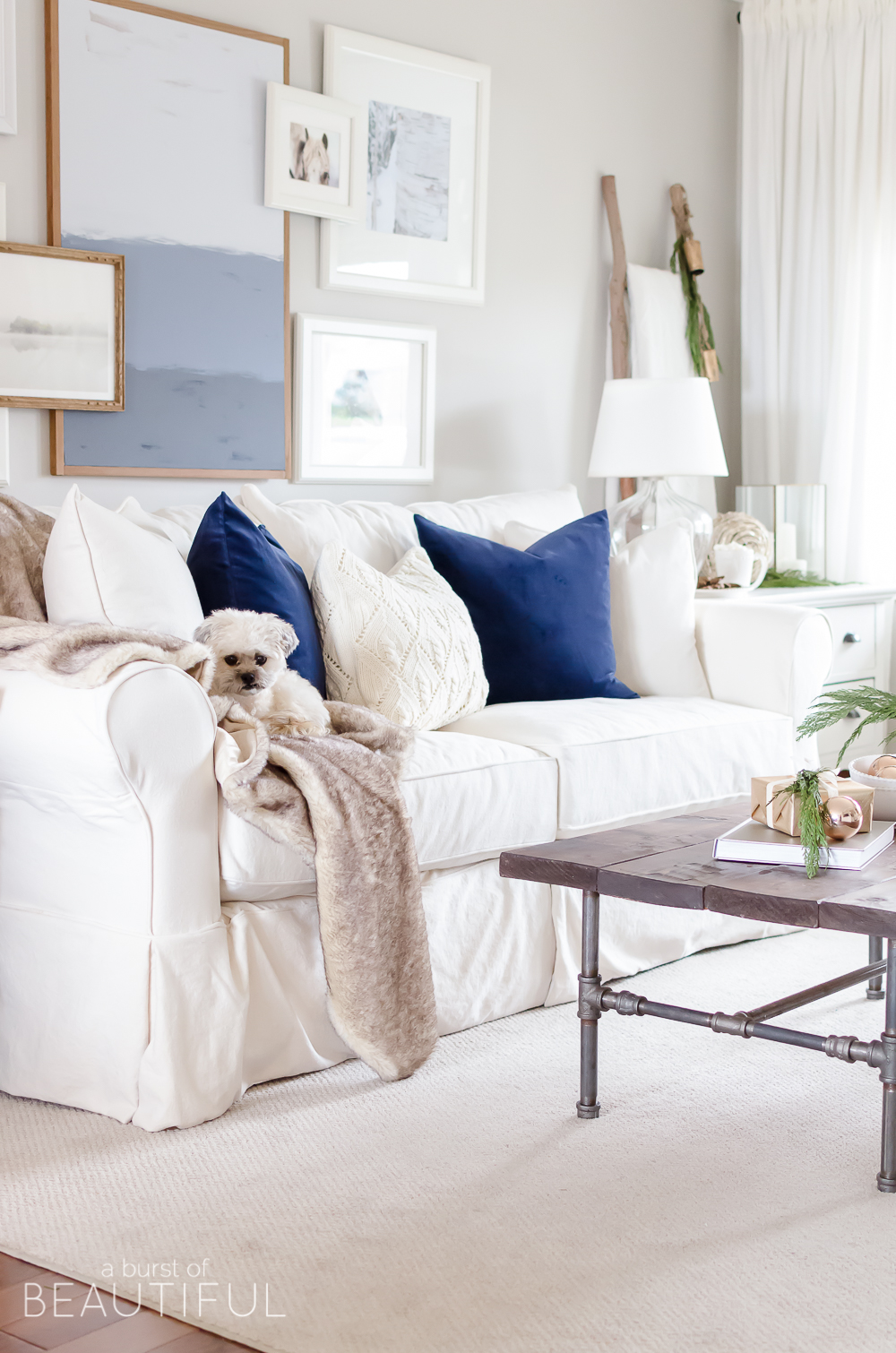 Next week we will be sharing our dining rooms, and I can't wait to let you in on a few of the changes we've made to this space since revealing our makeover. I might share a little sneak peek on Instagram in the meantime, so make sure you're following us if you're interested in seeing what we've been up to.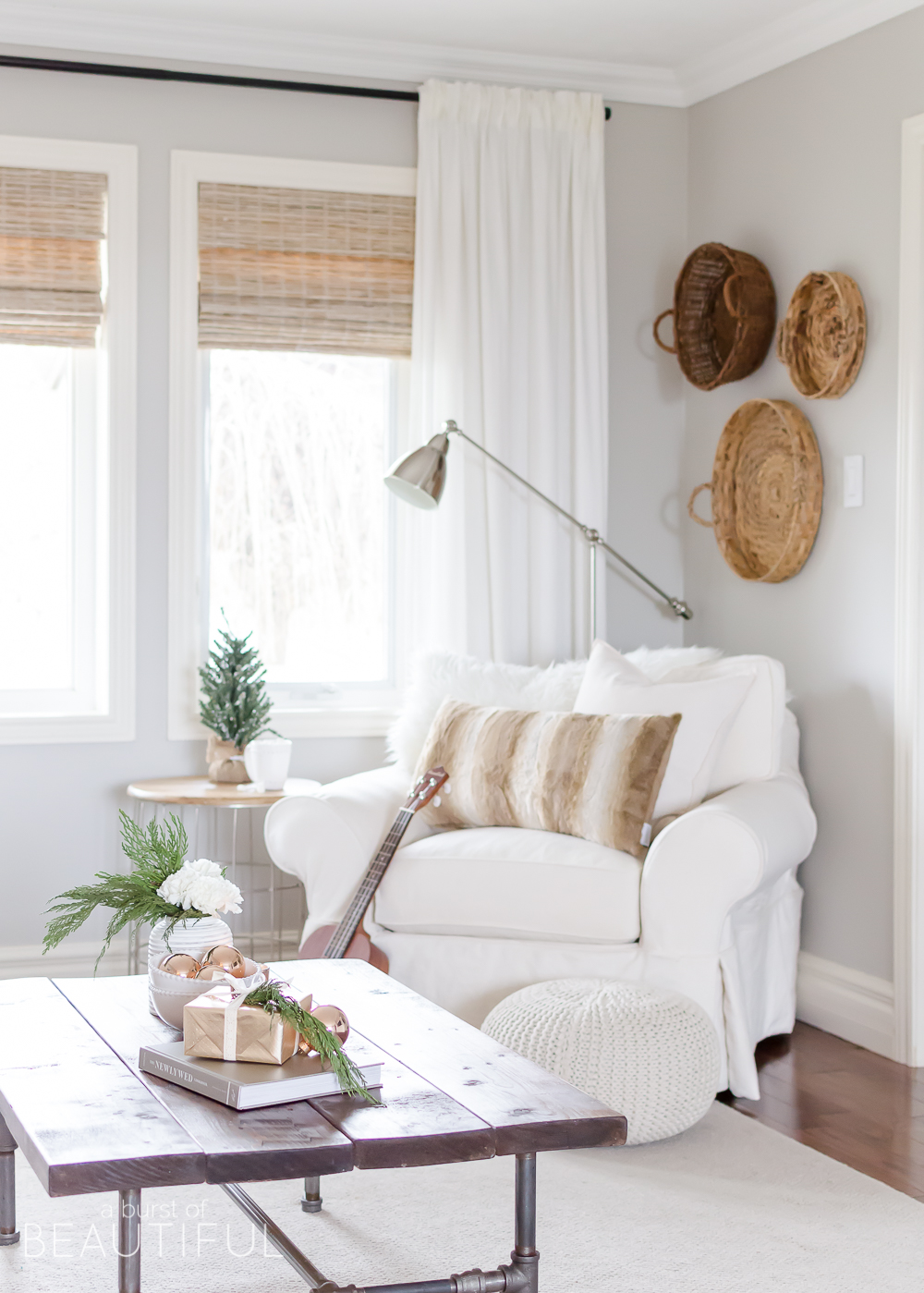 And make sure you skip along to the next home on our tour, Love Laugh Rowe, to see her beautiful and festive living room!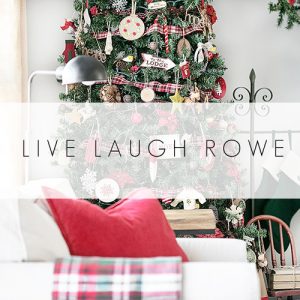 And don't forget to take a peek at the rest of our Christmas home tour for even more holiday inspiration!
Alicia xo
Don't miss out of the rest of our holiday home!
Take a tour of our home room by room!

Simple Christmas Entry | Simple Christmas Kitchen | Navy & Gold Christmas Tree

Inviting Holiday Dining Room | Cozy Christmas Living Room | Cozy Neutral Christmas Bedroom
This post contains affiliate links, see our full disclosure policy

here

.
Thank you for helping support our blog.
Get The Look