This post contains affiliate links, see our full disclosure policy
here
.

Thank you for helping support our blog.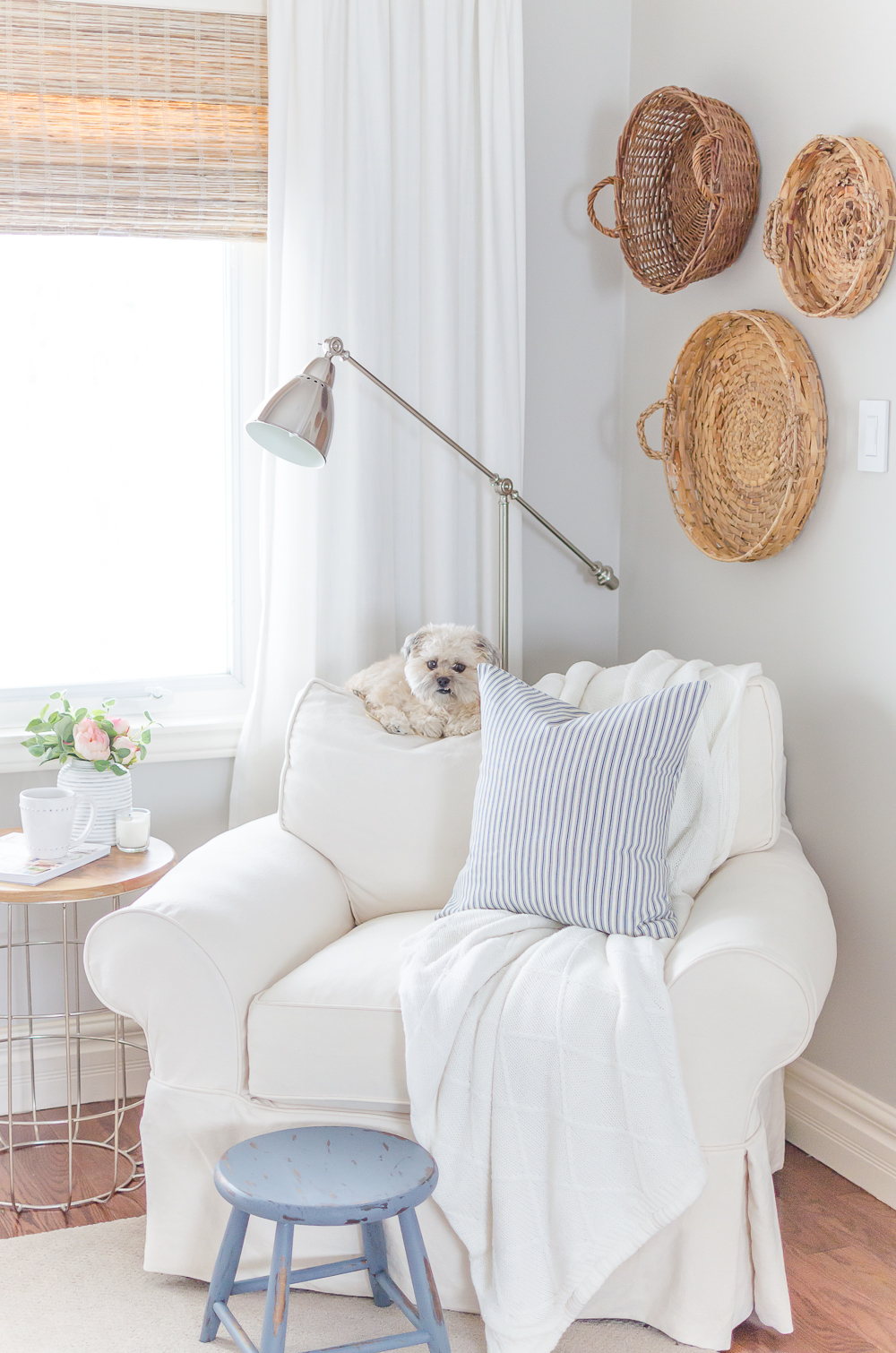 I want to share a little something with you today…a beautifully crafted and inspiring book by my sweet friend, Liz.
Liz blogs at Love Grows Wild, I'm sure you've all heard of her, she is talented beyond words. I simply cannot get enough of her charming old farmhouse, creative projects and sweet family, all of which you'll see if you head on over to her blog.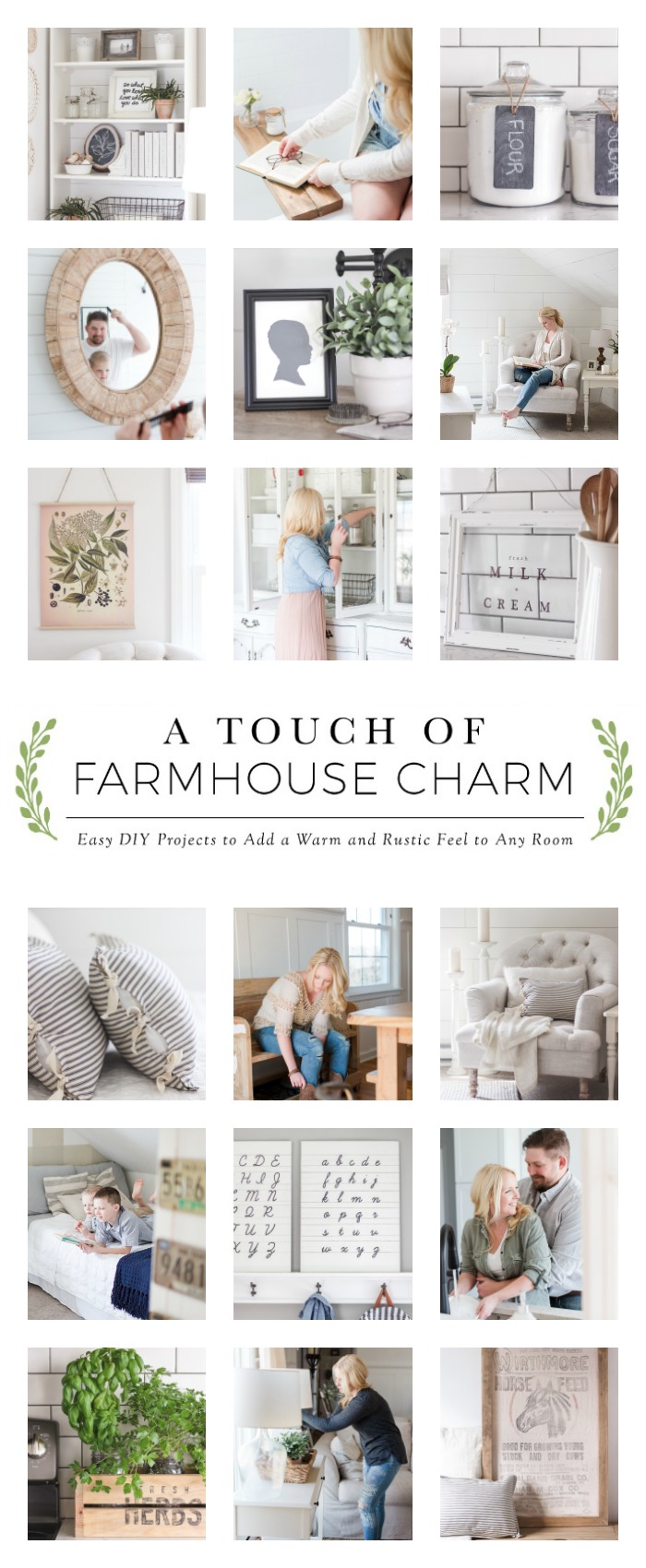 Well, recently Liz published her very first book, A Touch of Farmhouse Charm. I couldn't wait to get my hands on it, and when I did it was even better than I could have imagined. You can tell Liz poured her heart and soul into creating this book, and I am so proud of her for this huge accomplishment!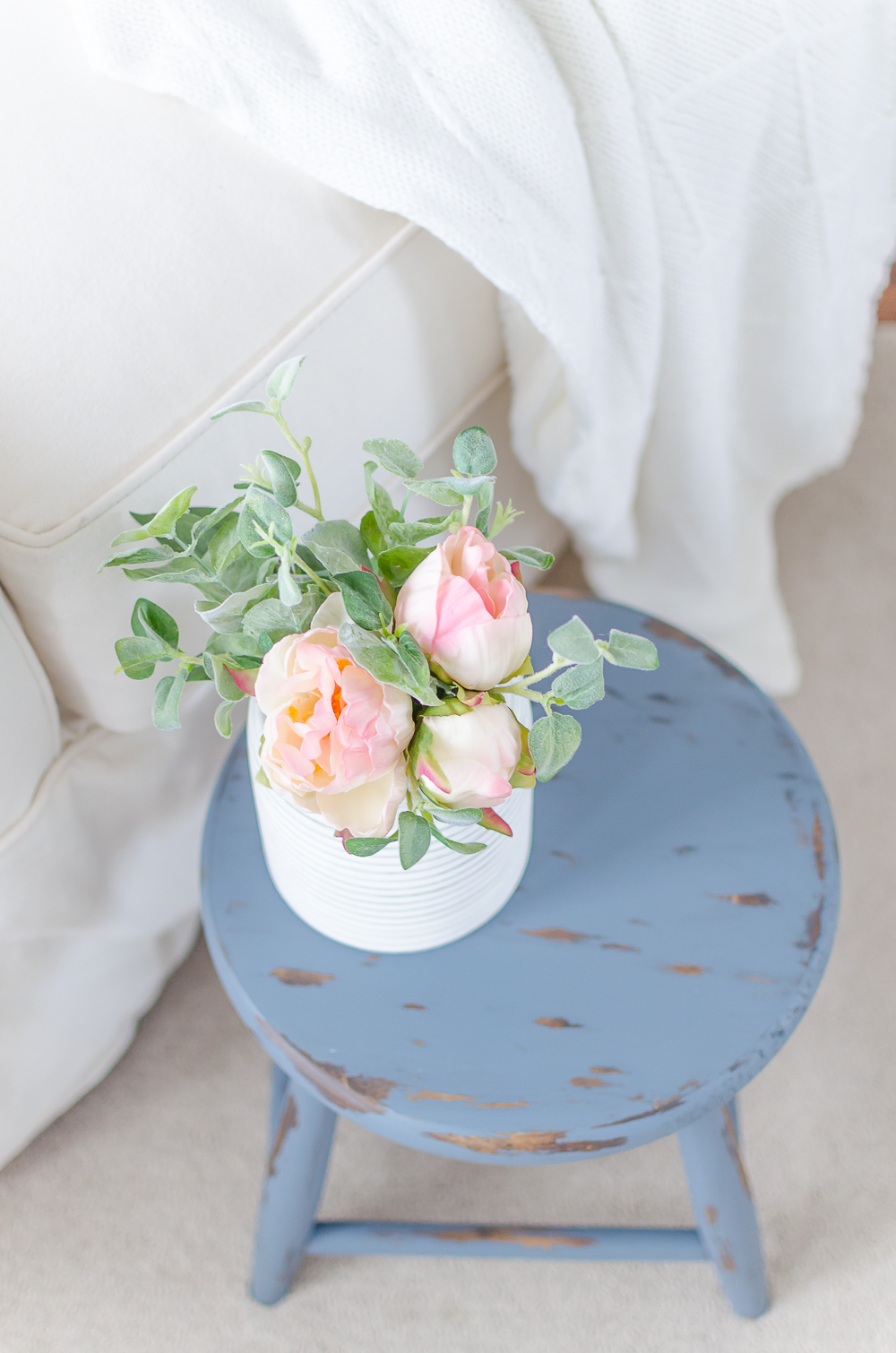 A Touch of Farmhouse Charm features more than 70 projects, all with helpful step-by-step photos, and organized by room. Plus you'll see a few never-before-seen photos of Liz's cozy home, and learn how to implement her warm and rustic farmhouse style into your own home.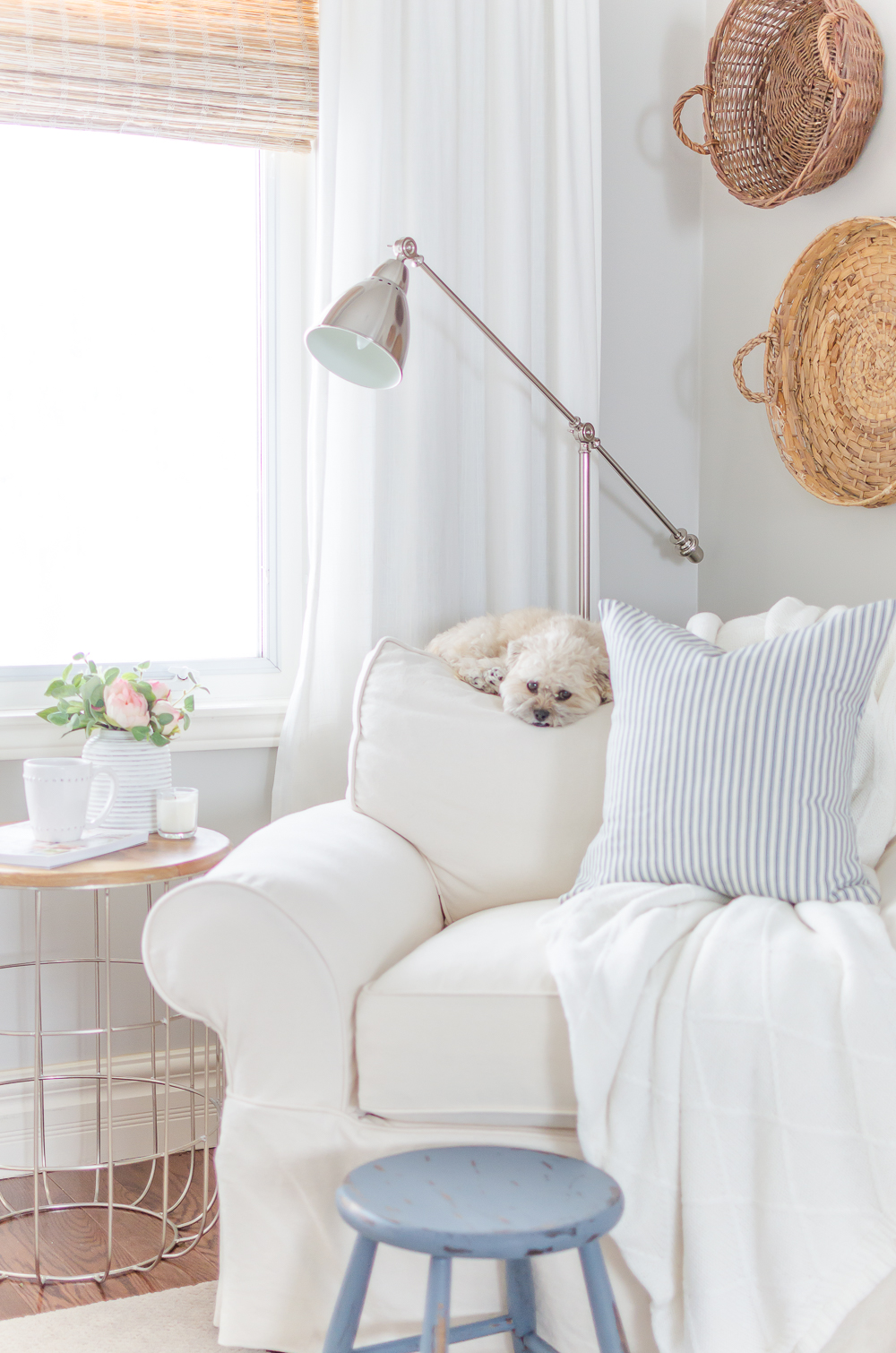 As soon as I received my copy, I curled up on the sofa with a cup of tea and poured through every page, taking in the beautiful photography and inspiring projects. There were so many I wanted to try, including this easy distressed paint method and I knew just the piece I wanted to try it on.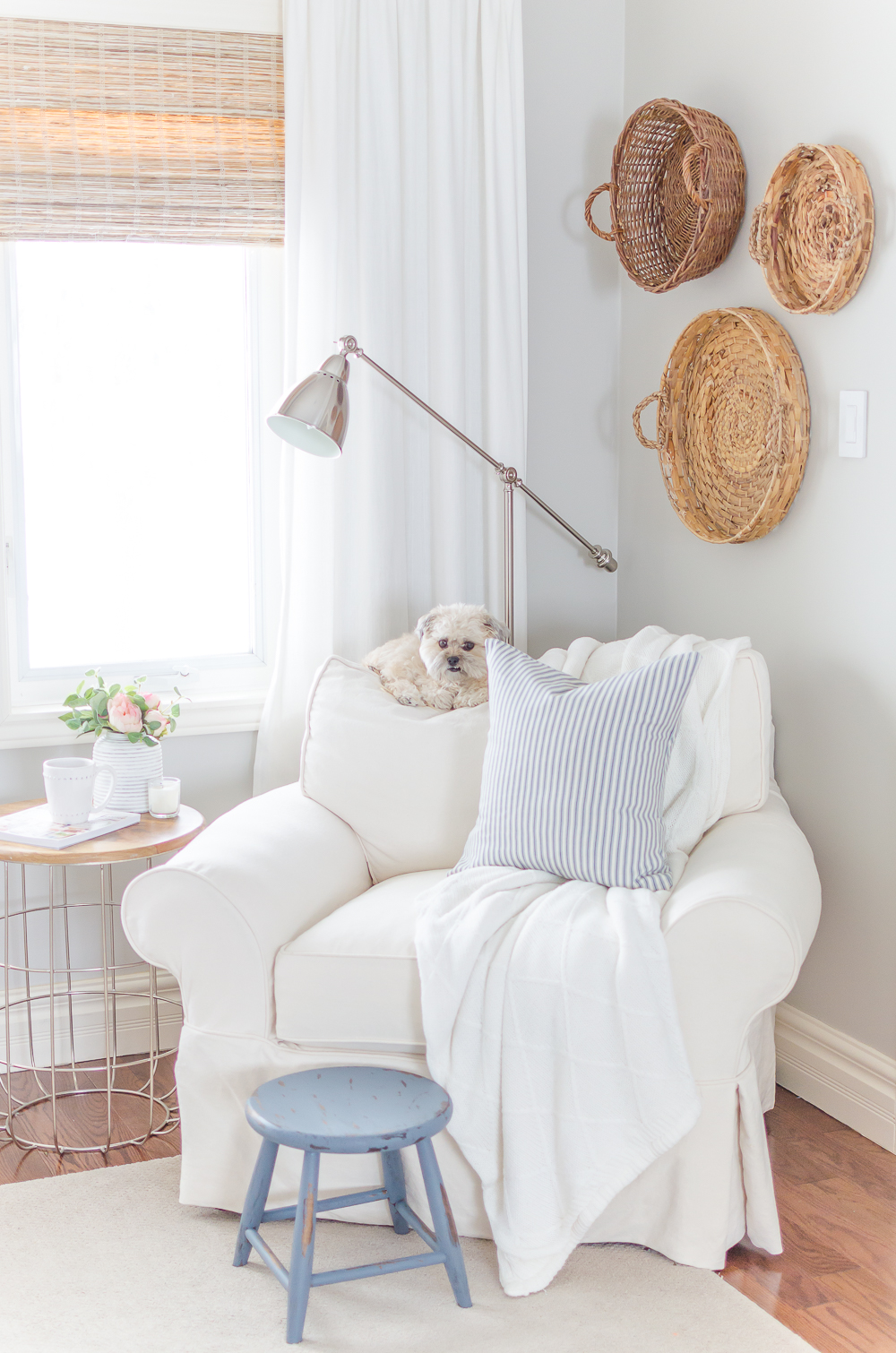 I recently picked up this little step-stool at a market near our home and wanted to give it a worn, lived-in feel so I turned to Liz's easy distressing method and I can't believe how simple it was. It took only a matter of minutes and now our little stool looks as if it's been around for ages, don't you think?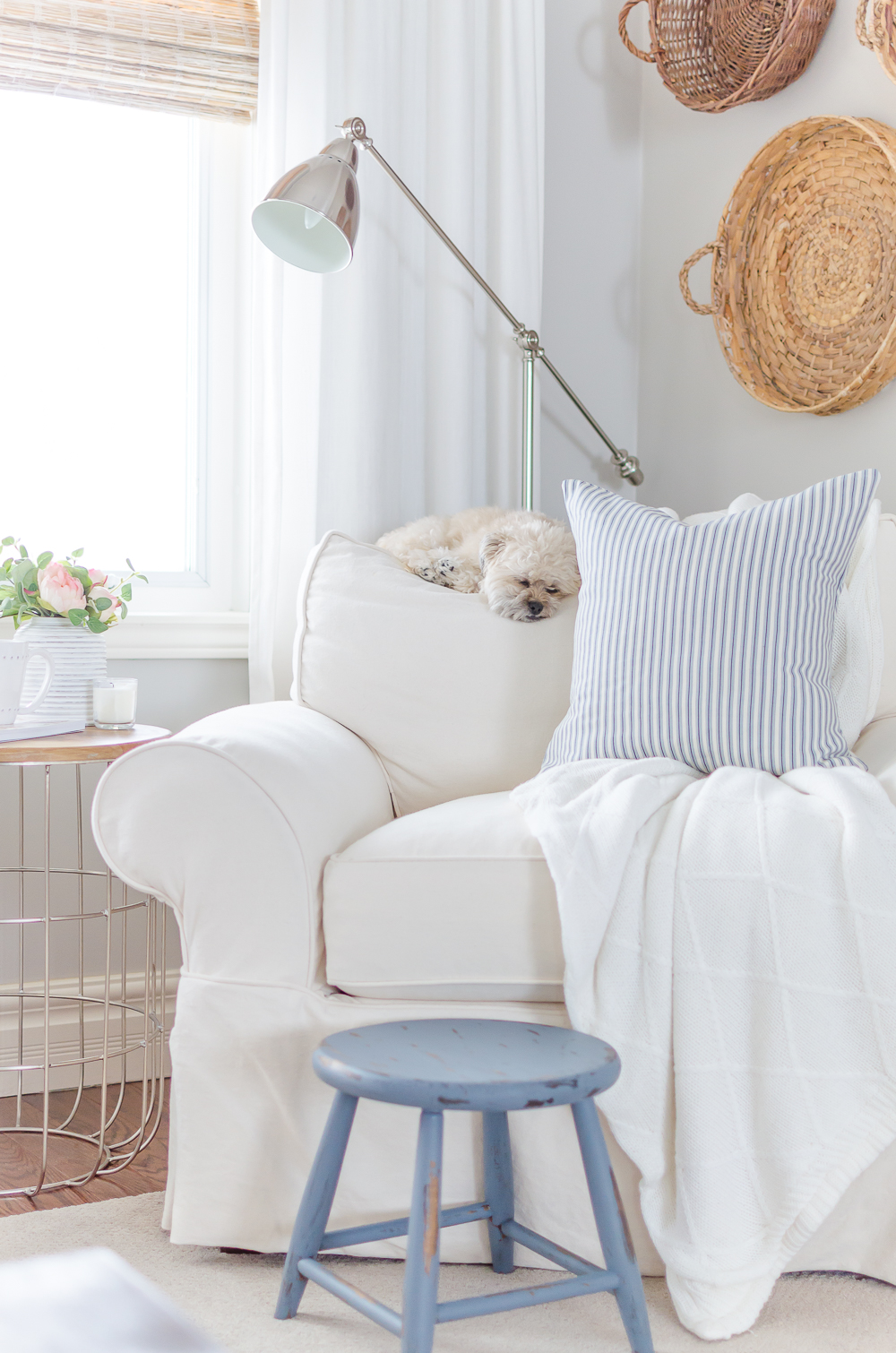 The new year is the perfect time to embrace your creativity and create a feeling of warmth and coziness in your home, and A Touch of Farmhouse Charm is just what you'll want to help inspire you! You can order a copy of Liz's book here, I know you'll love just as much as I do.
Way to go Liz – I'm so proud of you! 
Alicia xo