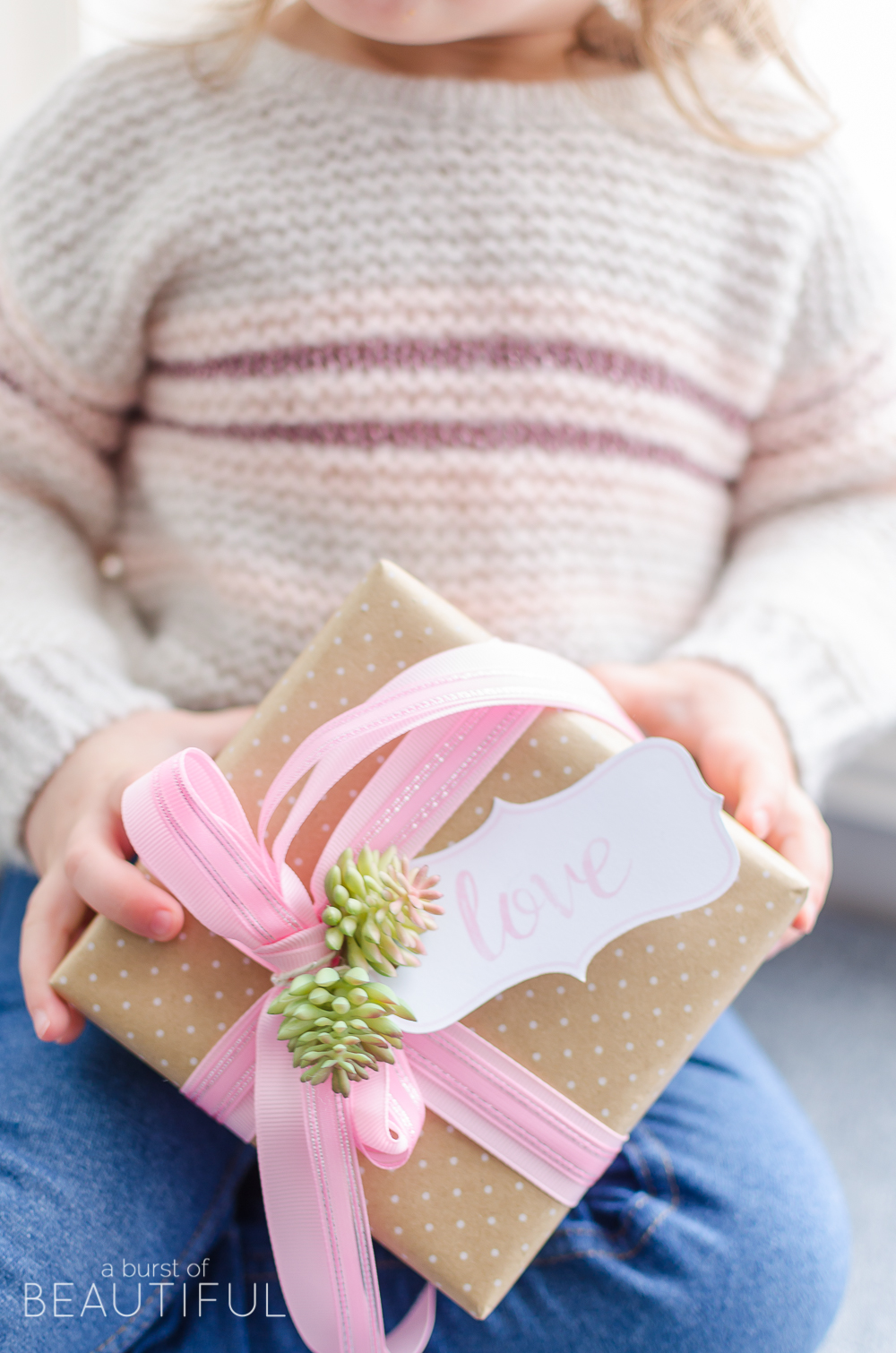 Valentine's Day is such a sweet holiday. A day filled with kisses, bouquets of delicate flowers and time spent celebrating the greatest thing of all – love!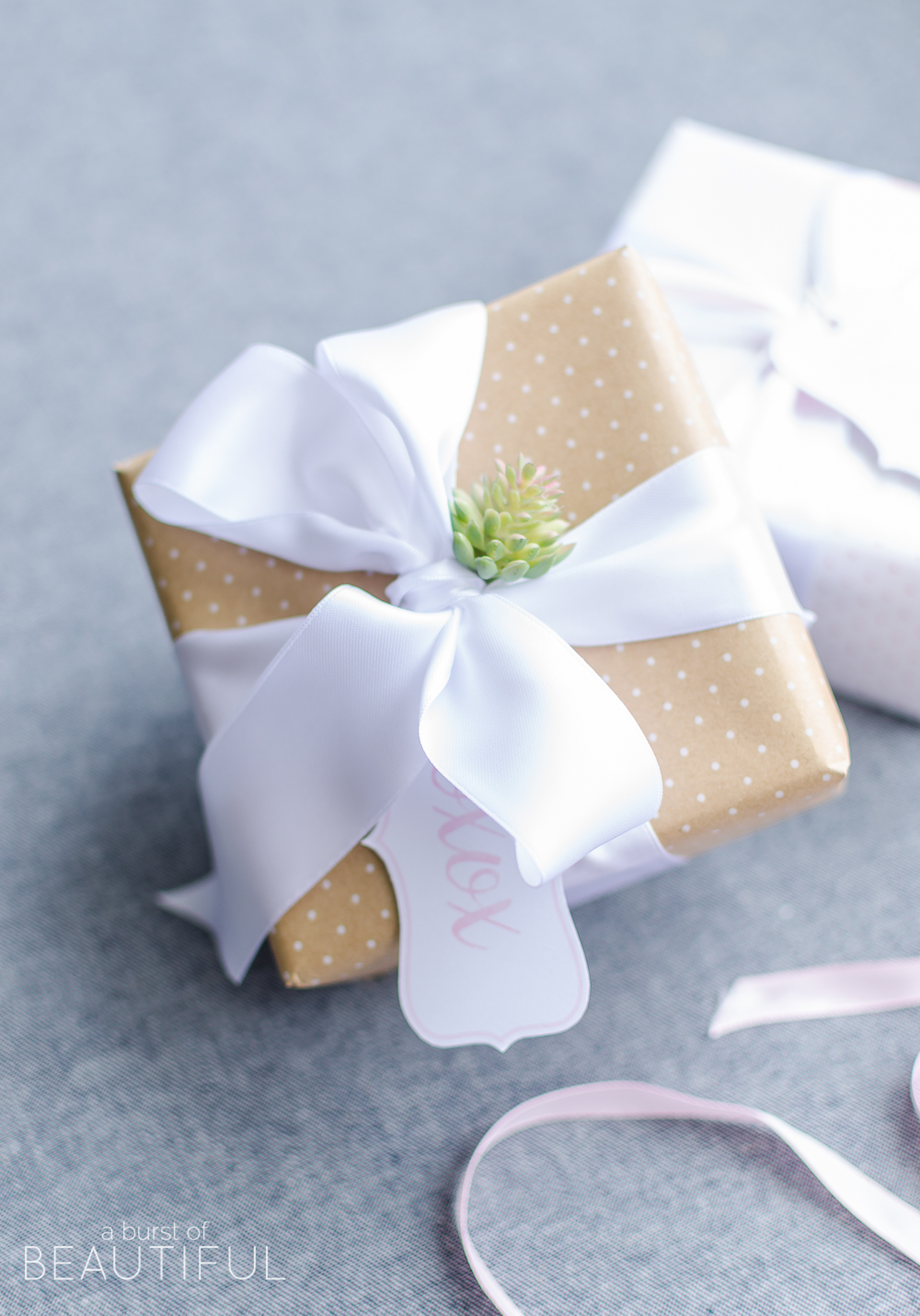 And although you shouldn't require a special day to declare your love for those notable people in your life, it is nice to know there is a day dedicated to just that – making your loved ones feel extra special.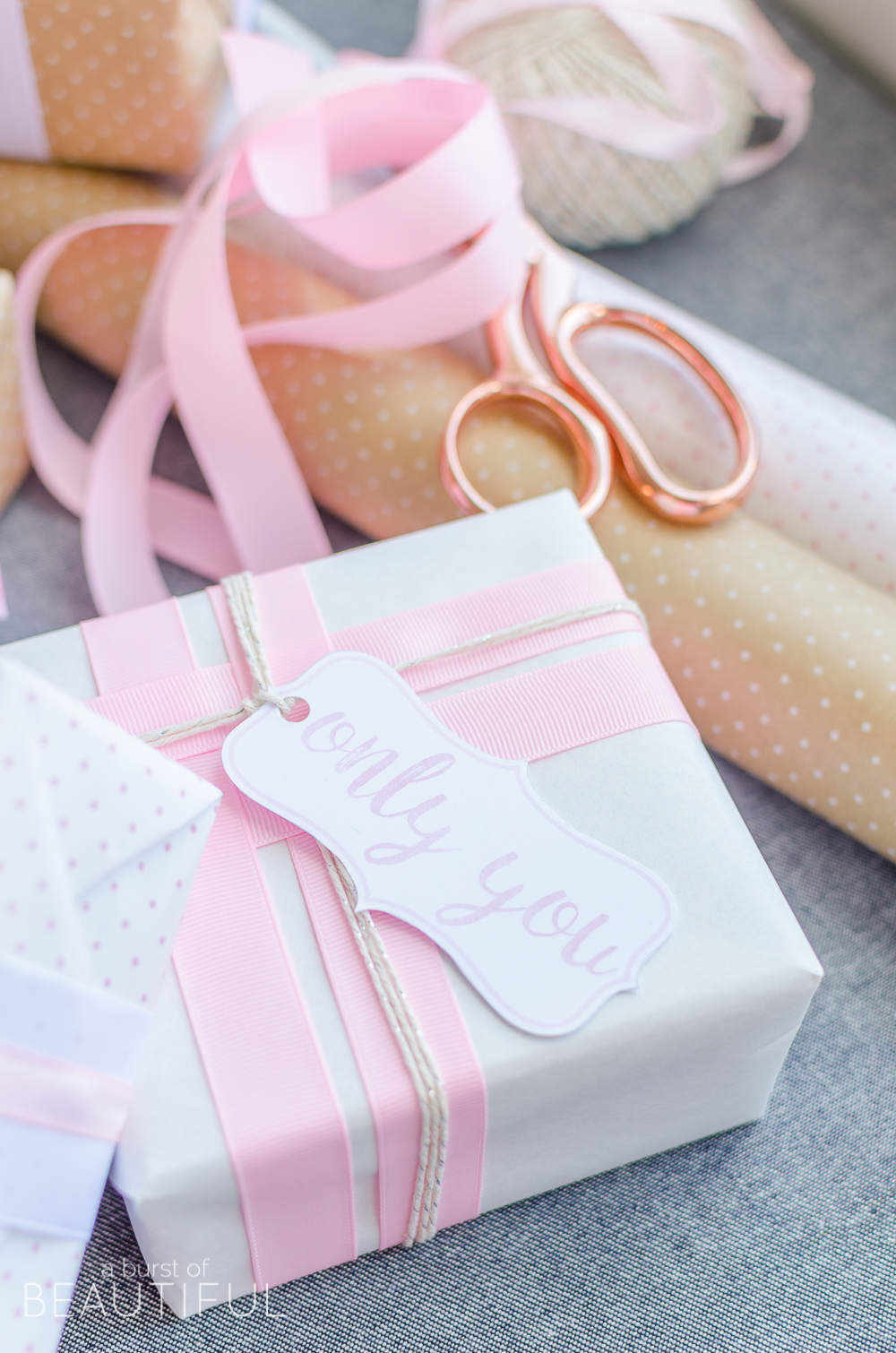 In our home, we don't give extravagant or lavish gifts to one another on this particular holiday. Instead, Nick and I will slip out for a quiet date night, lingering over dinner at our favorite restaurant and ending our night with a movie. It's simple, peaceful and has become our Valentine's Day tradition.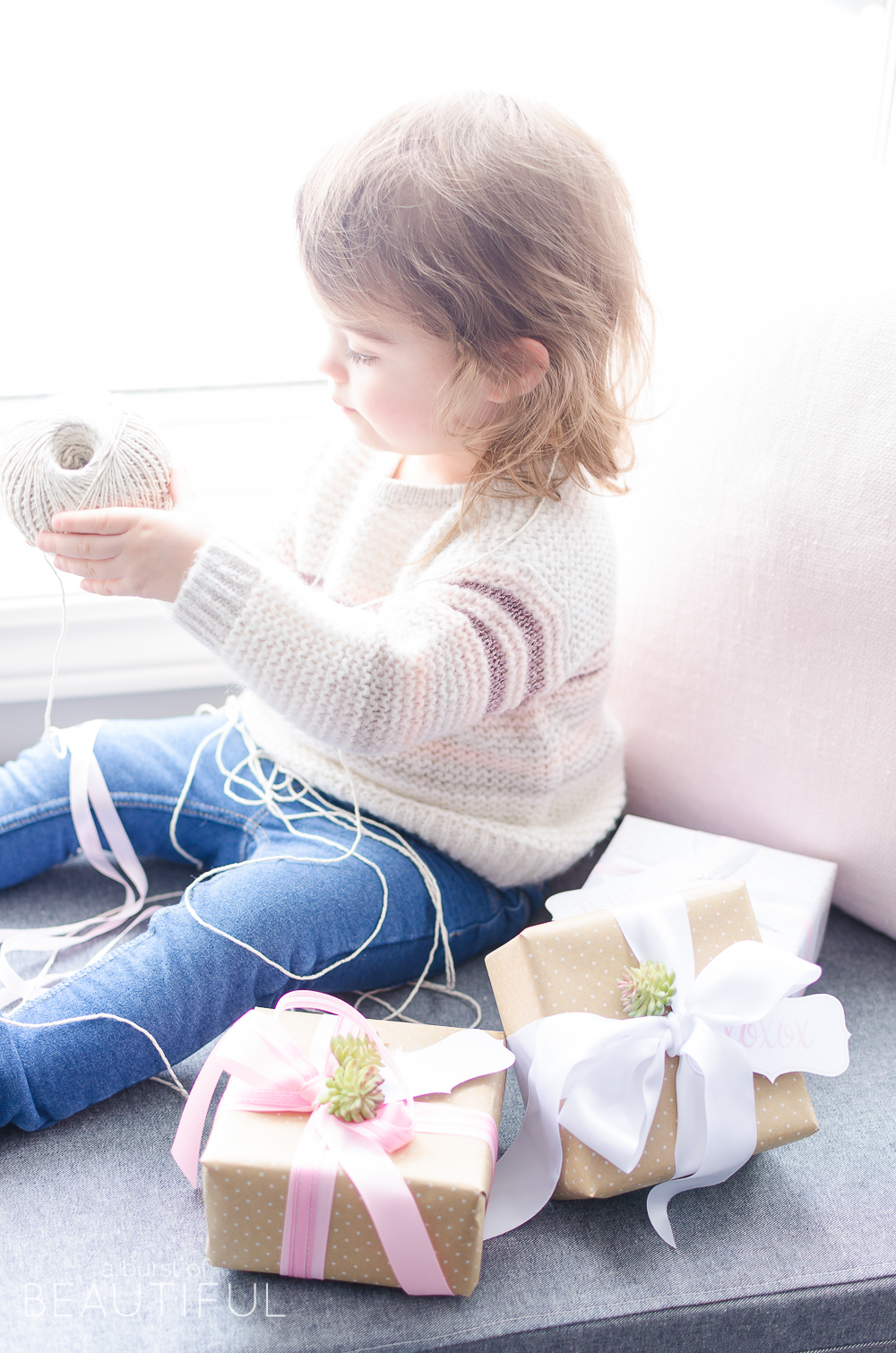 Of course, on this particular day, we do shower our little one with sweet gifts and reminders of just how much we love her. She'll open tiny boxes full of sweet treats, new storybooks, and maybe a much coveted new toy. It's so fun to share the love of this special day with her.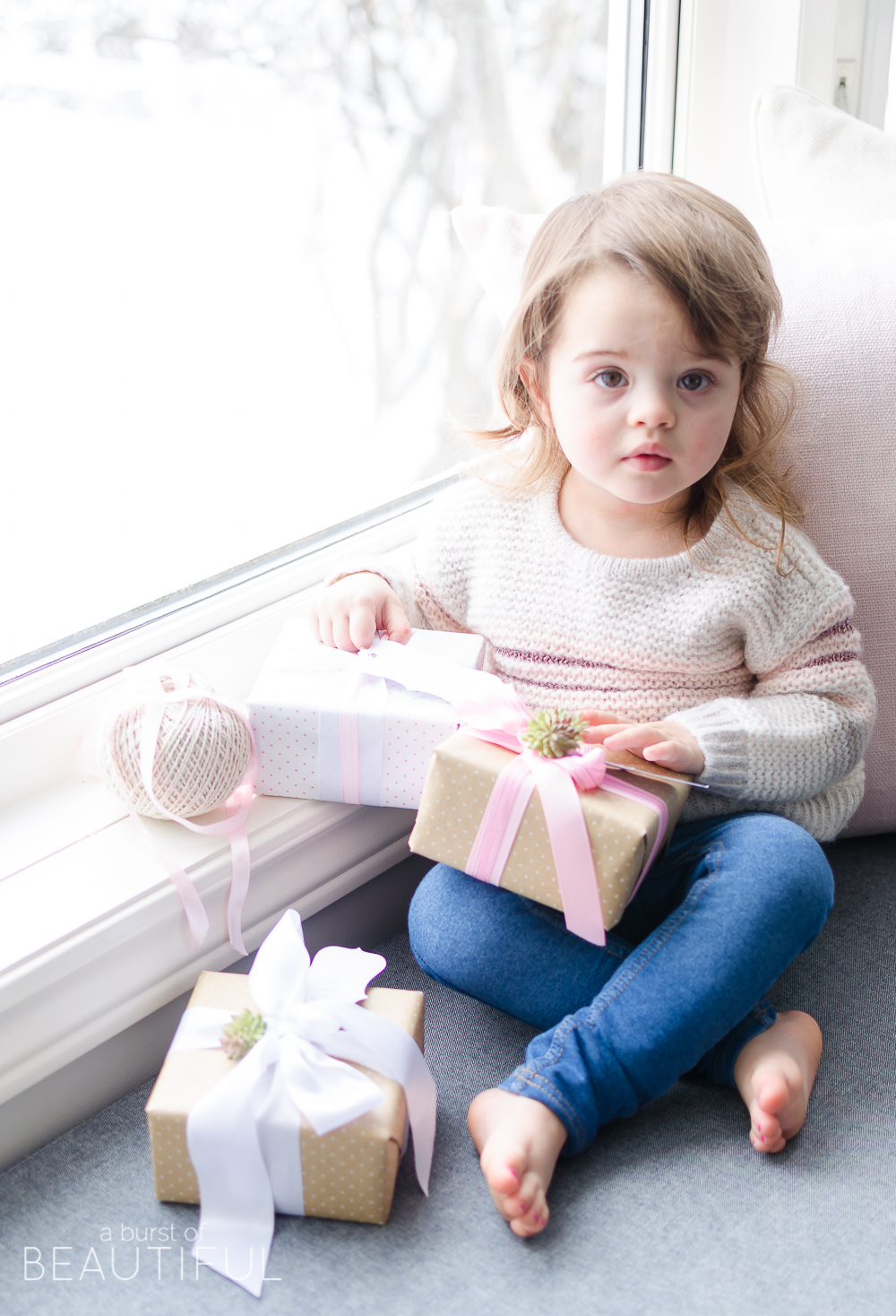 When it comes to Valentine's Day, we don't decorate our home for the holiday, but I do have a lot of fun embracing the beauty of it all with pretty little gifts and sometimes, a tablescape or two.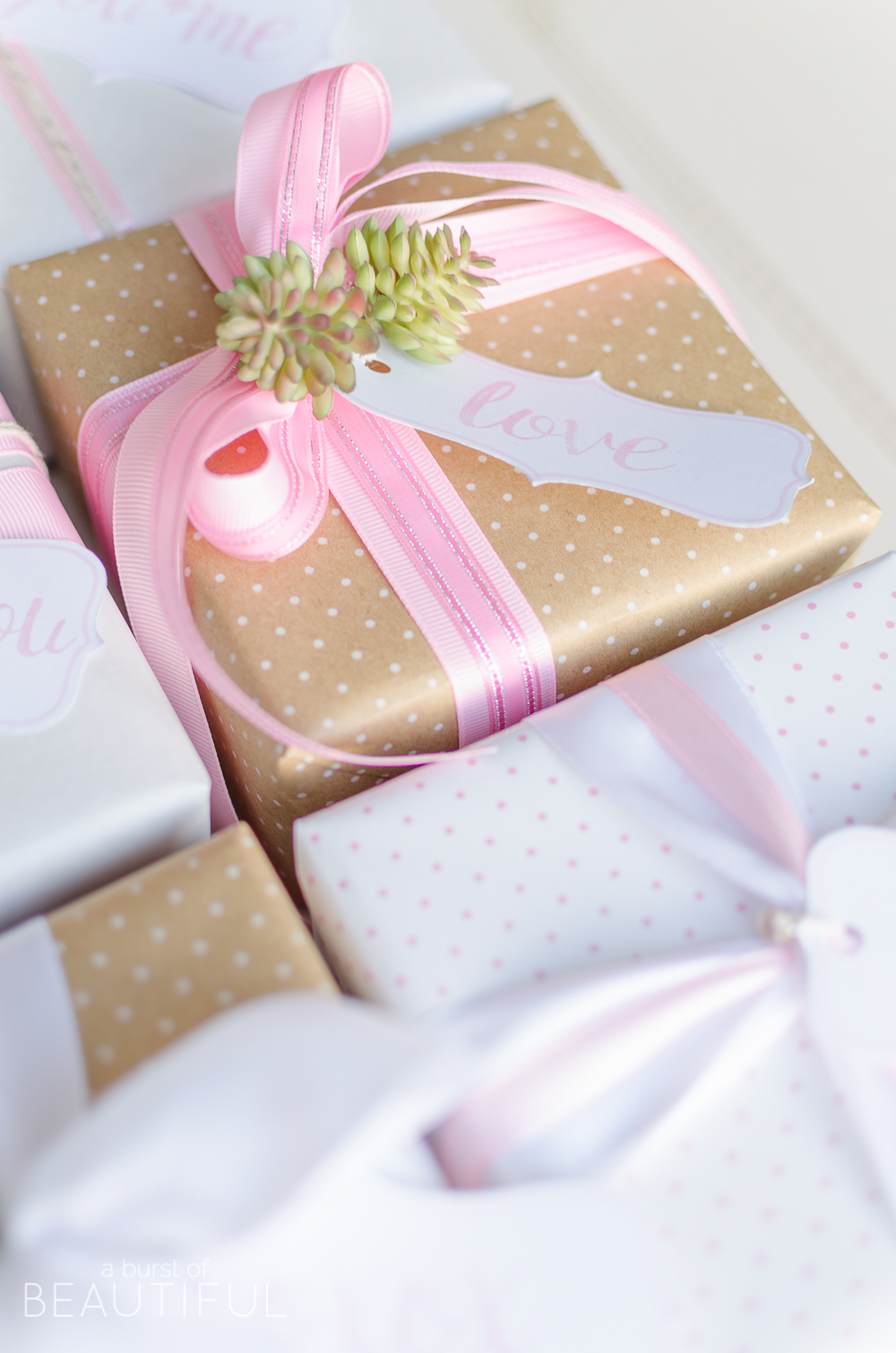 Just like these sweet little gifts I wrapped to accompany these Valentine's Day gift tags I made. Aren't they cute?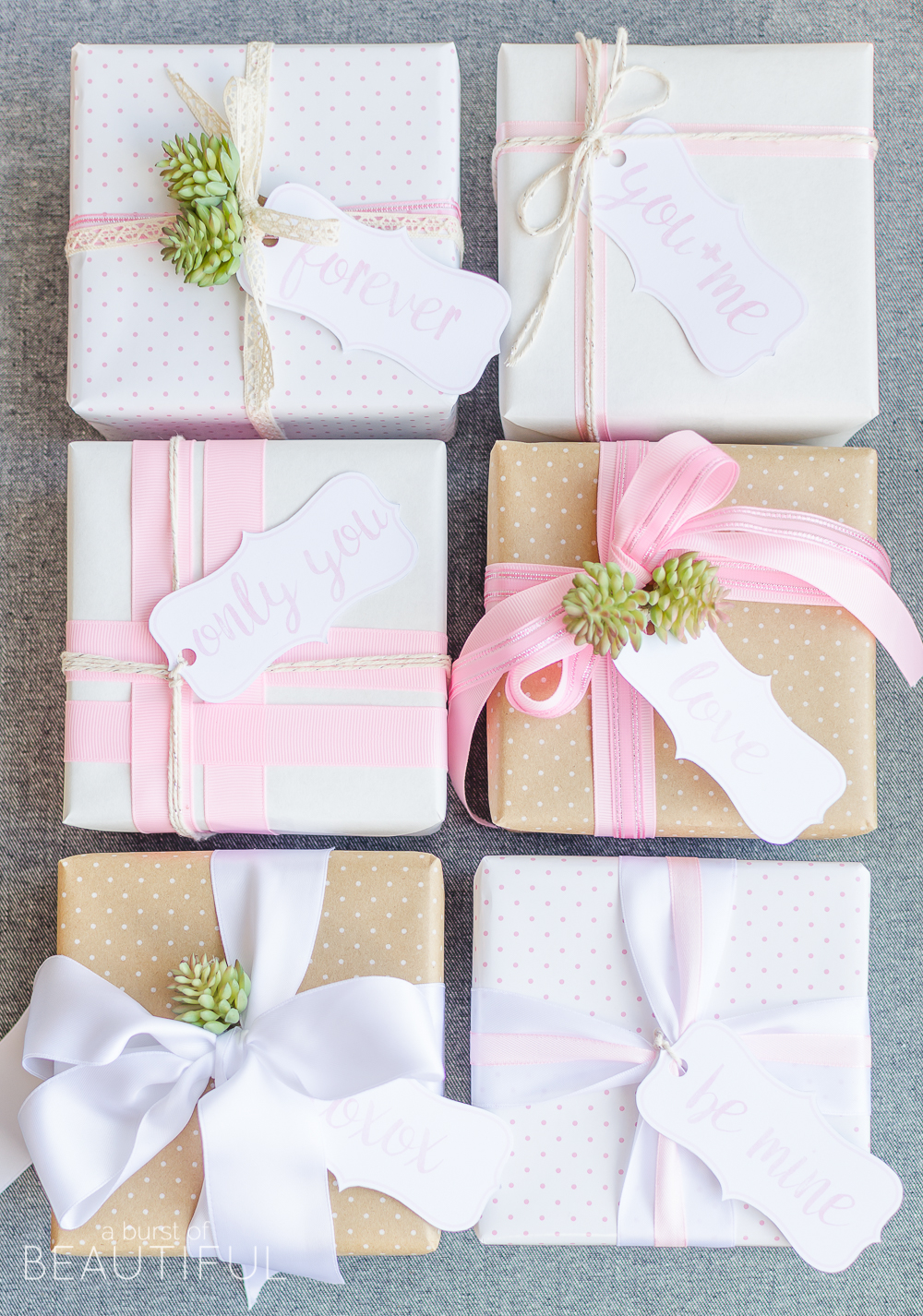 I designed the tags to be soft, sweet and feminine, and even though they are simple, I think the font and colors completely relay that delicate nature.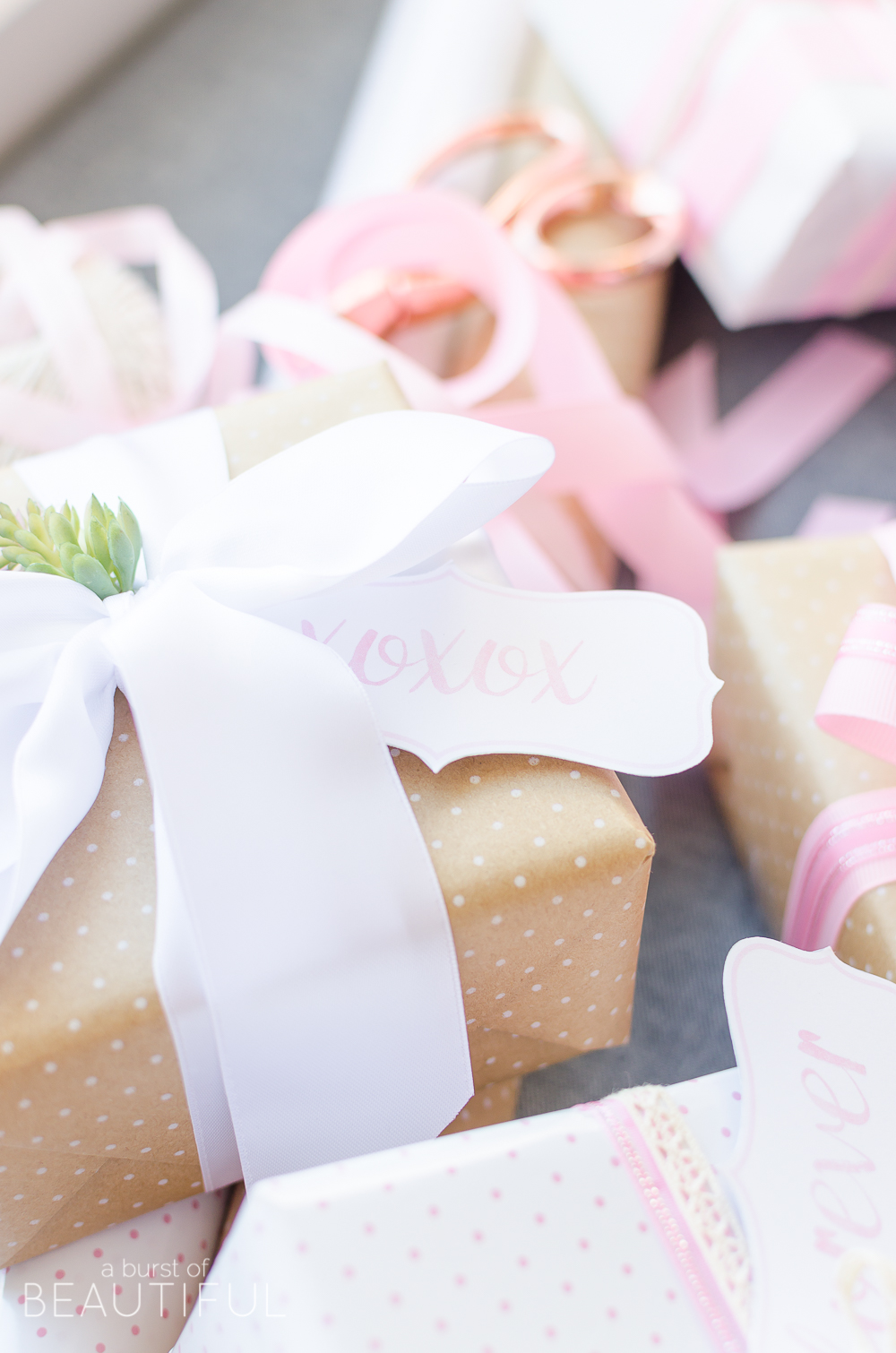 Each box is wrapped in coordinating paper, using kraft paper in both white and natural with pink and white polka dots. It's playful and simple, and I love that it's not limited to Valentine's Day, it can be used for so many other occasions.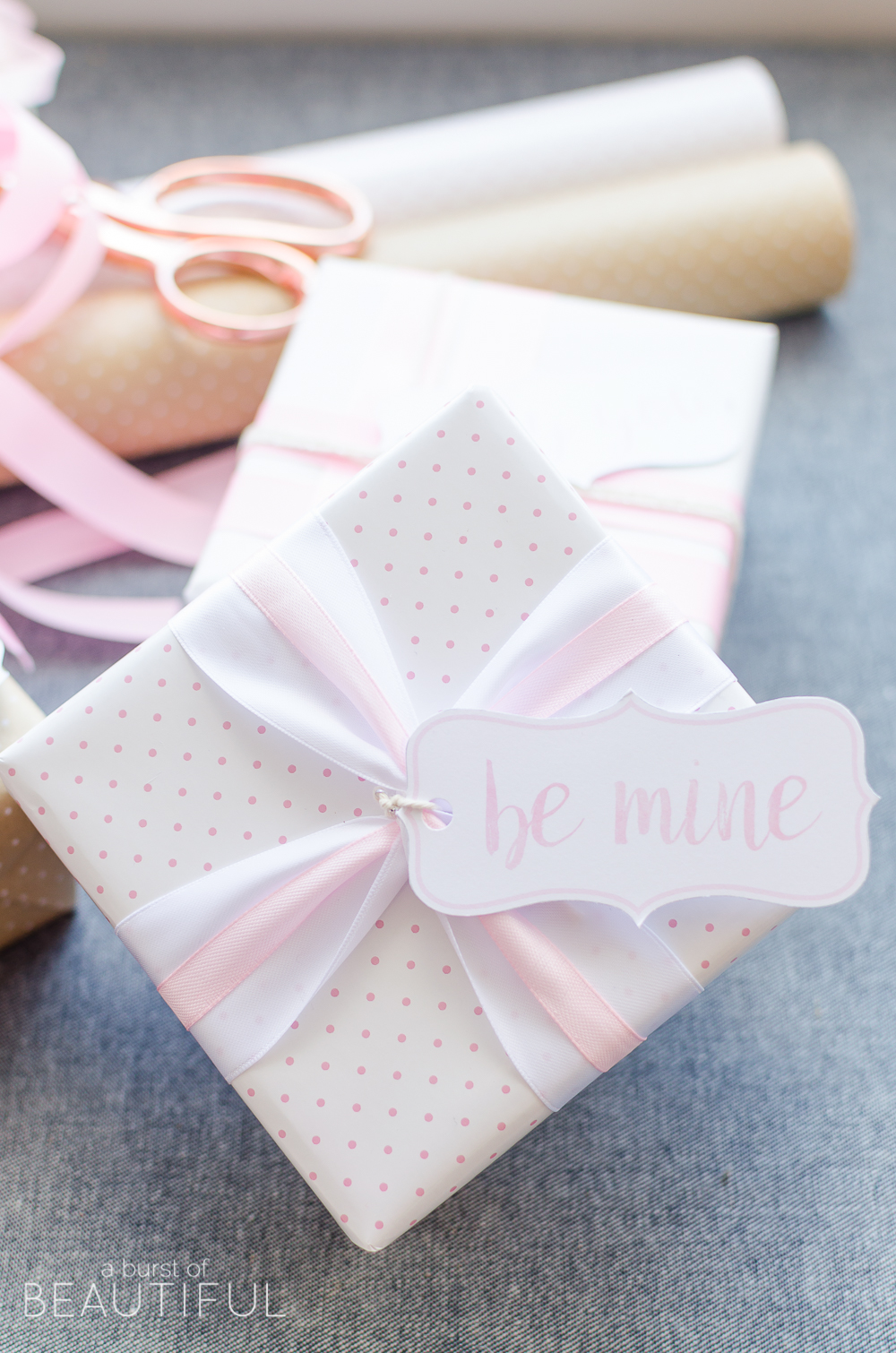 I took my time tying each gift with a selection of pretty pink and white ribbon and twine. It's a fun way to add extra detail to your packages, and a little bit of whimsy too. Last year I shared this simple DIY watercolor ribbon tutorial, which would be perfect for wrapping up special Valentine's Day gifts as well.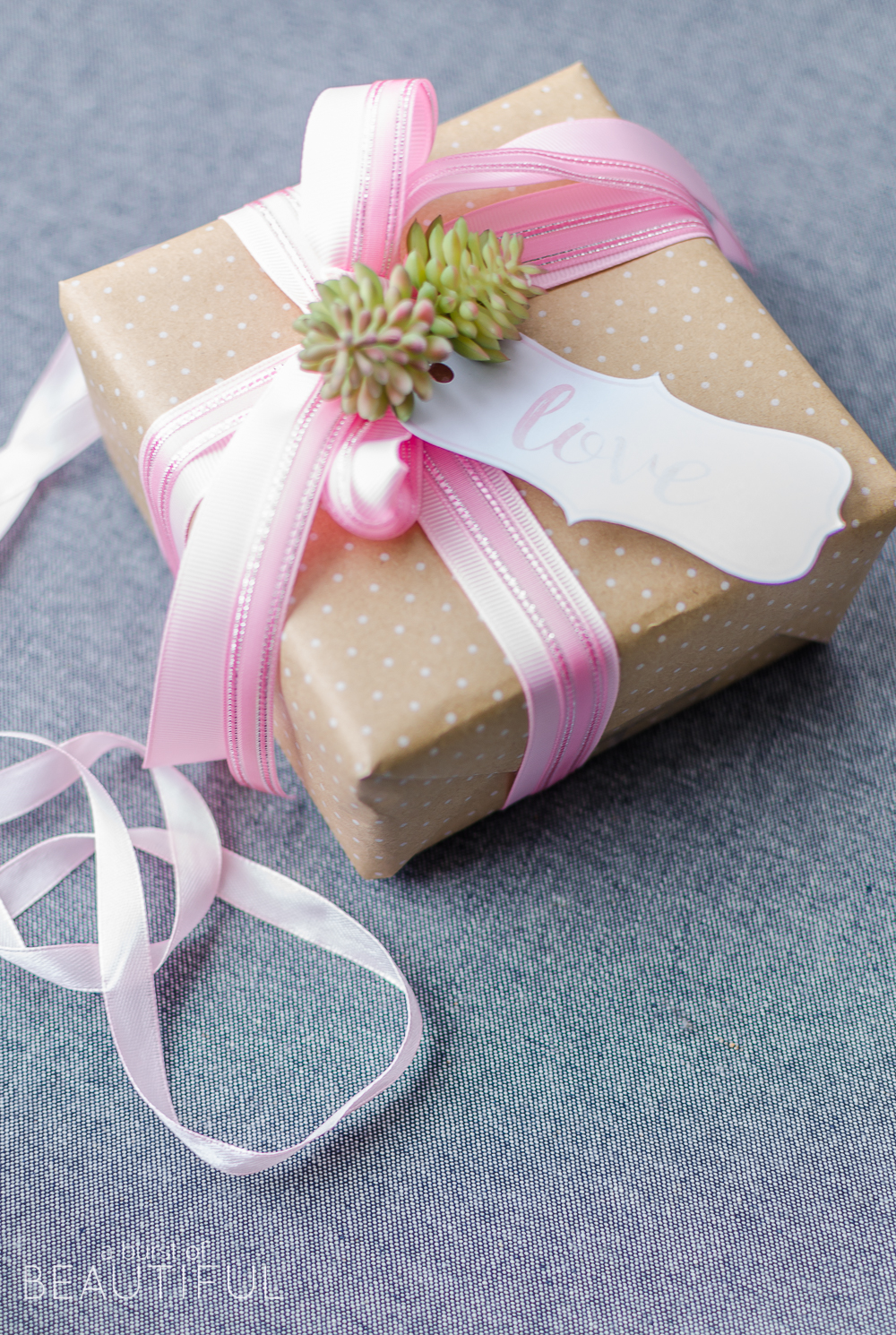 Finally, I adorned a few of the boxes with mini faux succulents. I simply tucked the stems under the ribbon and adhered with a dab of hot glue to hold in place. Attaching fresh or faux greenery or flowers to gifts is one of my favorite ways to add a little something special to the gifts I give. It adds just a touch of color and life, and flowers or greenery have a way of making everything look prettier.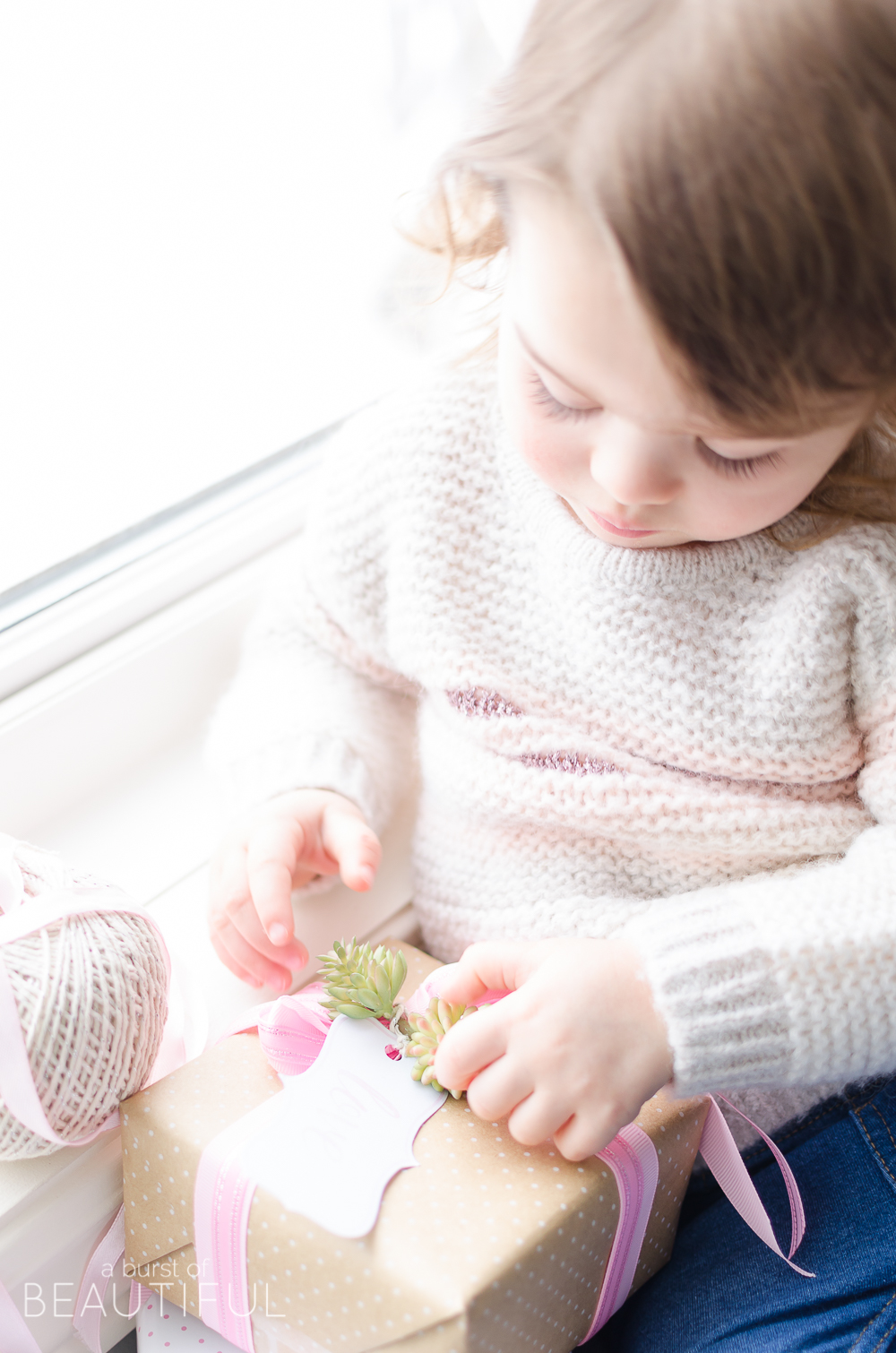 Even though this was a simple project, I had so much fun shooting this post. I always love including our family in our photography and our blog and sharing a little glimpse into our lives with each of you. And I know I'm biased, but I think our little one look's pretty sweet and adorable in these photos. 🙂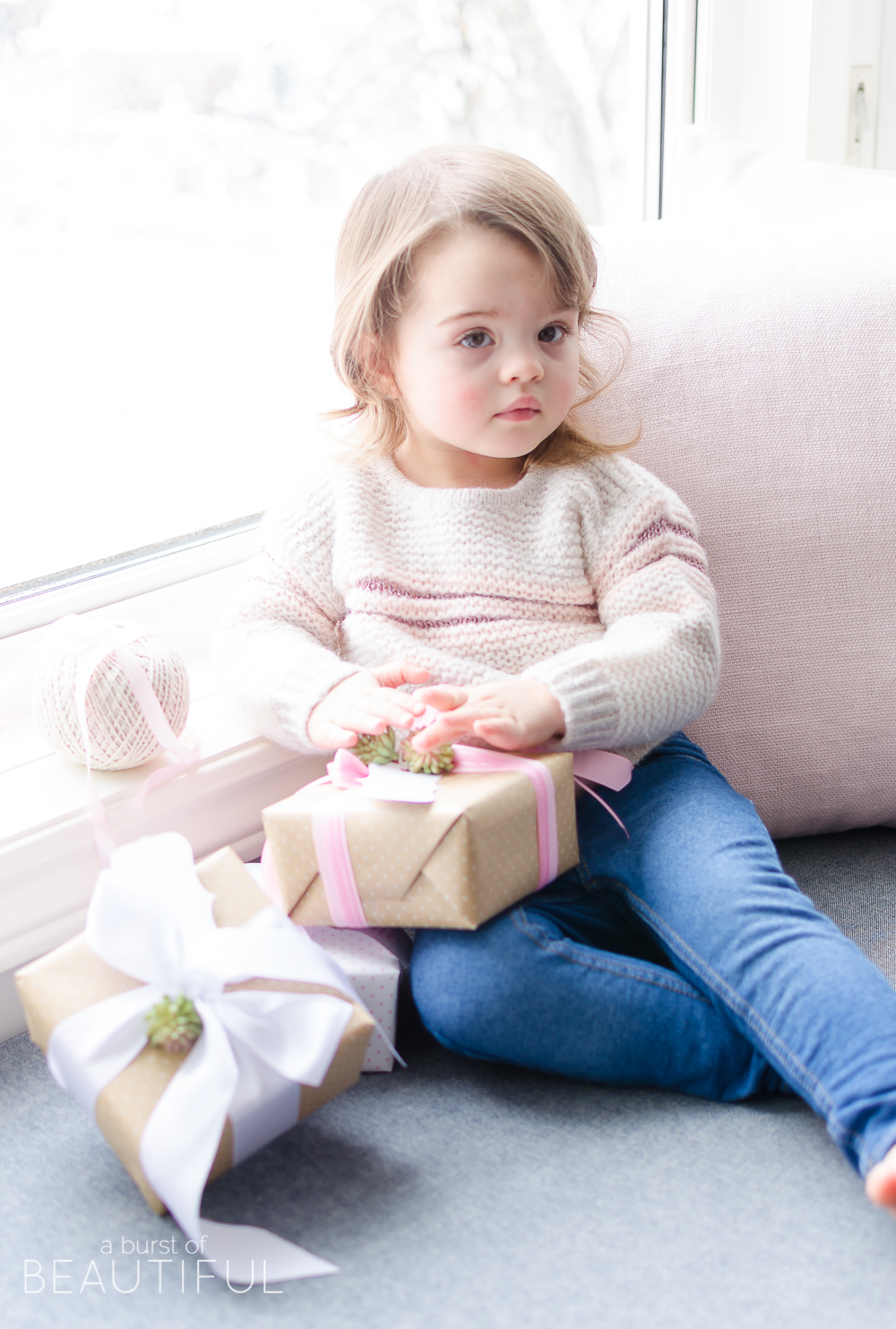 I hope you enjoy these free Valentine's Day gift tags, and I hope they help make your loved one's day extra sweet!
Alicia xo
Valentine's Day Gift Tags | Free Printable
To download, right-click on image and choose Save As