Vintage-inspired area rugs in a neutral colour palette are a great way to add comfort, interest, and warmth to any space at a fraction of the cost of authentically vintage wares.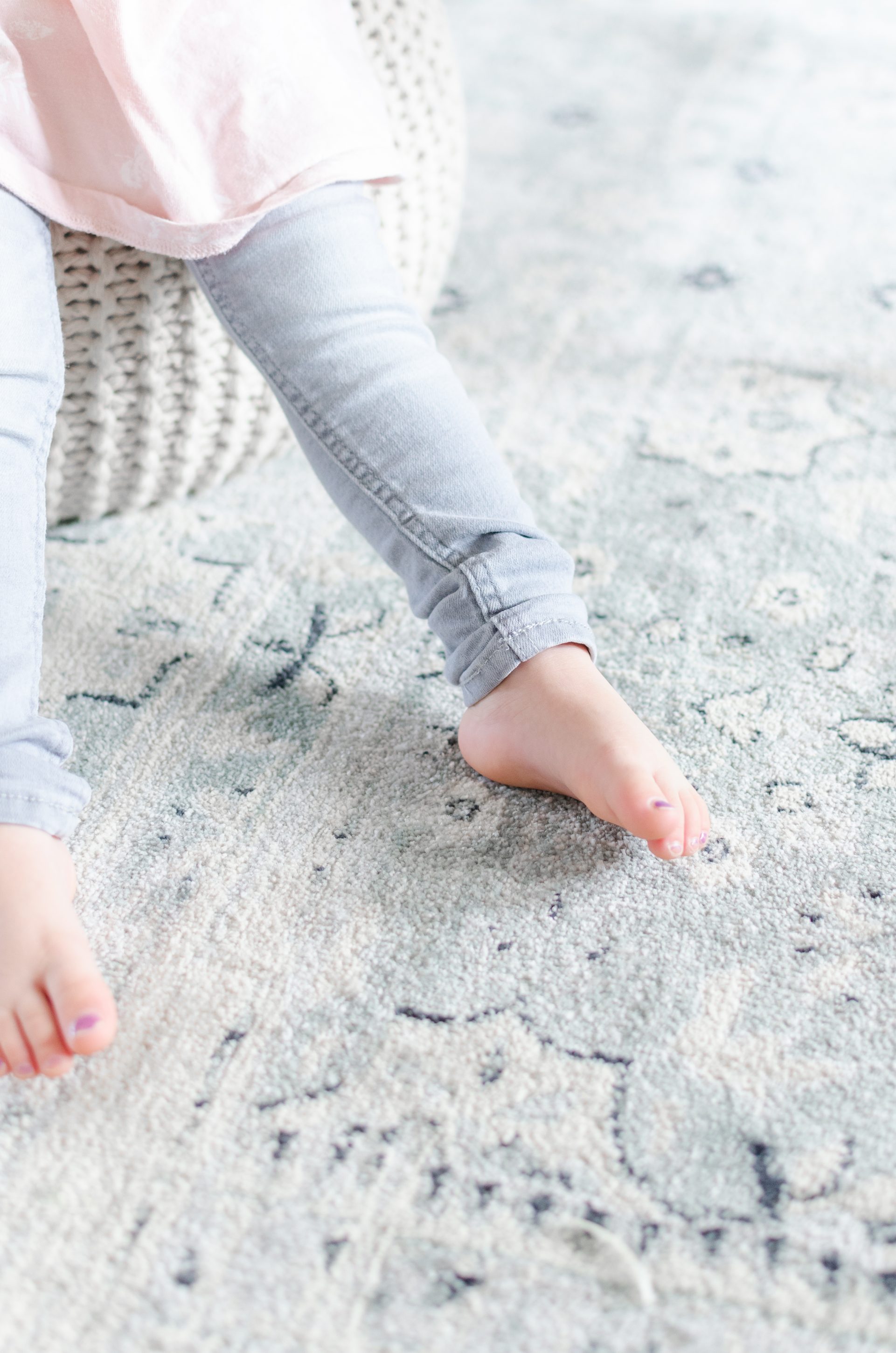 Is there anything better than an amazingly worn-in vintage rug? With a sense of history to each one, they are a great way to add character and interest to any space in your home. But because vintage rugs are so unique and sought after they usually come with a very high price tag, and purchasing one of these gorgeous but costly rugs might not be feasible for everyone.
Don't fret though, you can still get the look of a beautifully distressed vintage rug without spending a fortune.
Big brand names are honing in on the popularity of vintage rugs and creating their own rugs that mirror the look of vintage goods. And these rugs have a much more affordable price tag. Of course, we're drawn to soft neutrals in grey, cream and blue tones, like the rug we chose for our living room or the girls' playroom. But we can also appreciate a little bit of colour, like the showstopper we added to Ella's nursery.
Whether you prefer neutrals or tend to favour saturated colours we're sure you'll be able to find a vintage-inspired rug that's perfect for your home. And even though these rugs aren't truly vintage, you'll still get that cozy worn-in look mixed with a big dose of character.
We've rounded up a few of our favourite vintage-inspired rugs to help inspire you.

This post contains affiliate links, see our full disclosure policy here. Thank you for helping support our blog.