Have you ever wanted to make your own furniture? Nick developed the plans and built this Modern Shaker Sideboard, and it's easy enough that even the novice woodworker can do it!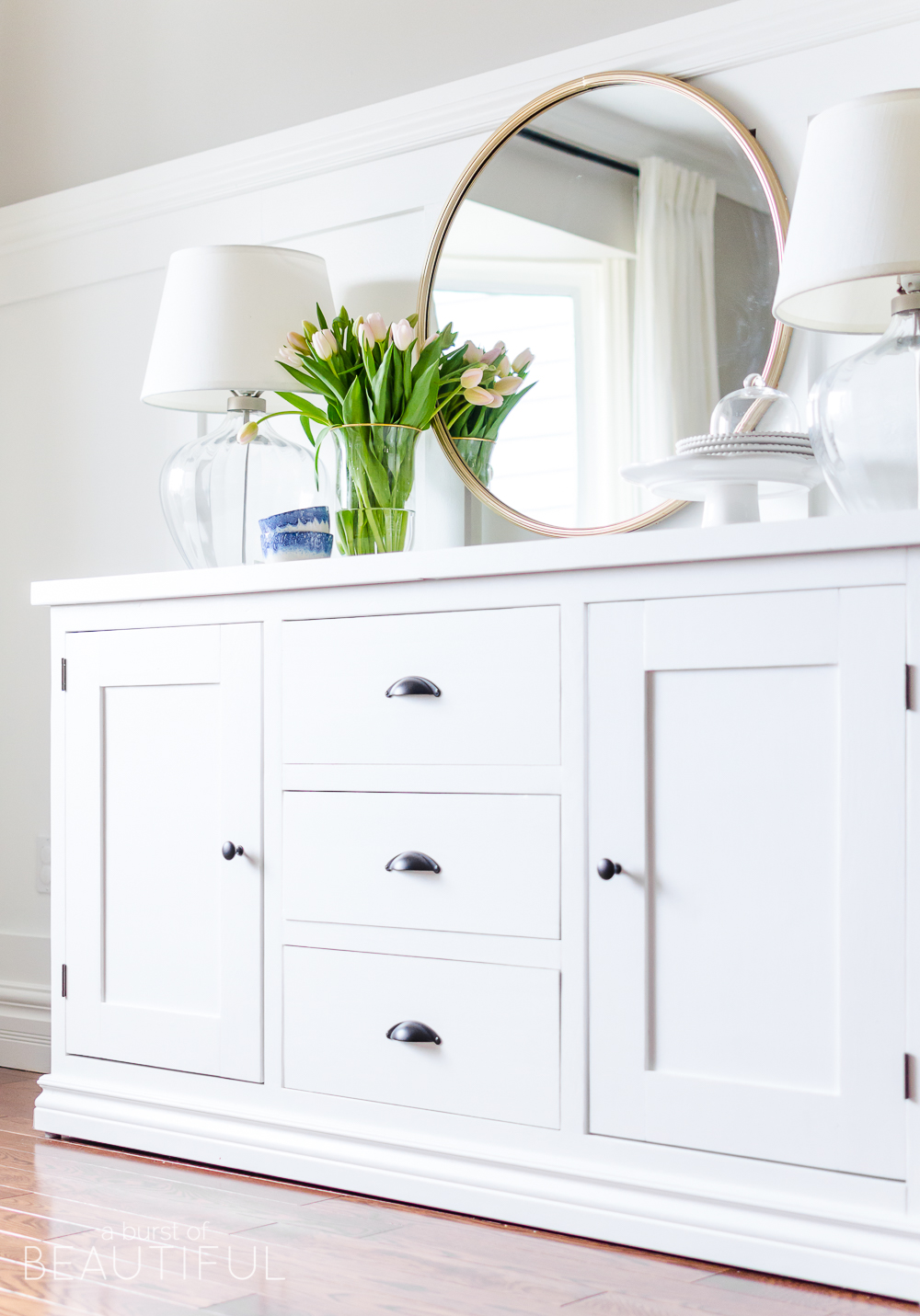 Over the past few months, we have been working towards creating a dining room that fits within our home's modern farmhouse style. The first change in this most recent makeover came in the form of a beautiful new DIY farmhouse dining table and window bench with storage. Next came the addition of board and batten wainscoting, which added so much detail and character to our walls. But the space was still missing something. In most of these posts, you'll notice that I excluded photos of the far wall. I simply hadn't found the perfect piece of furniture for it yet.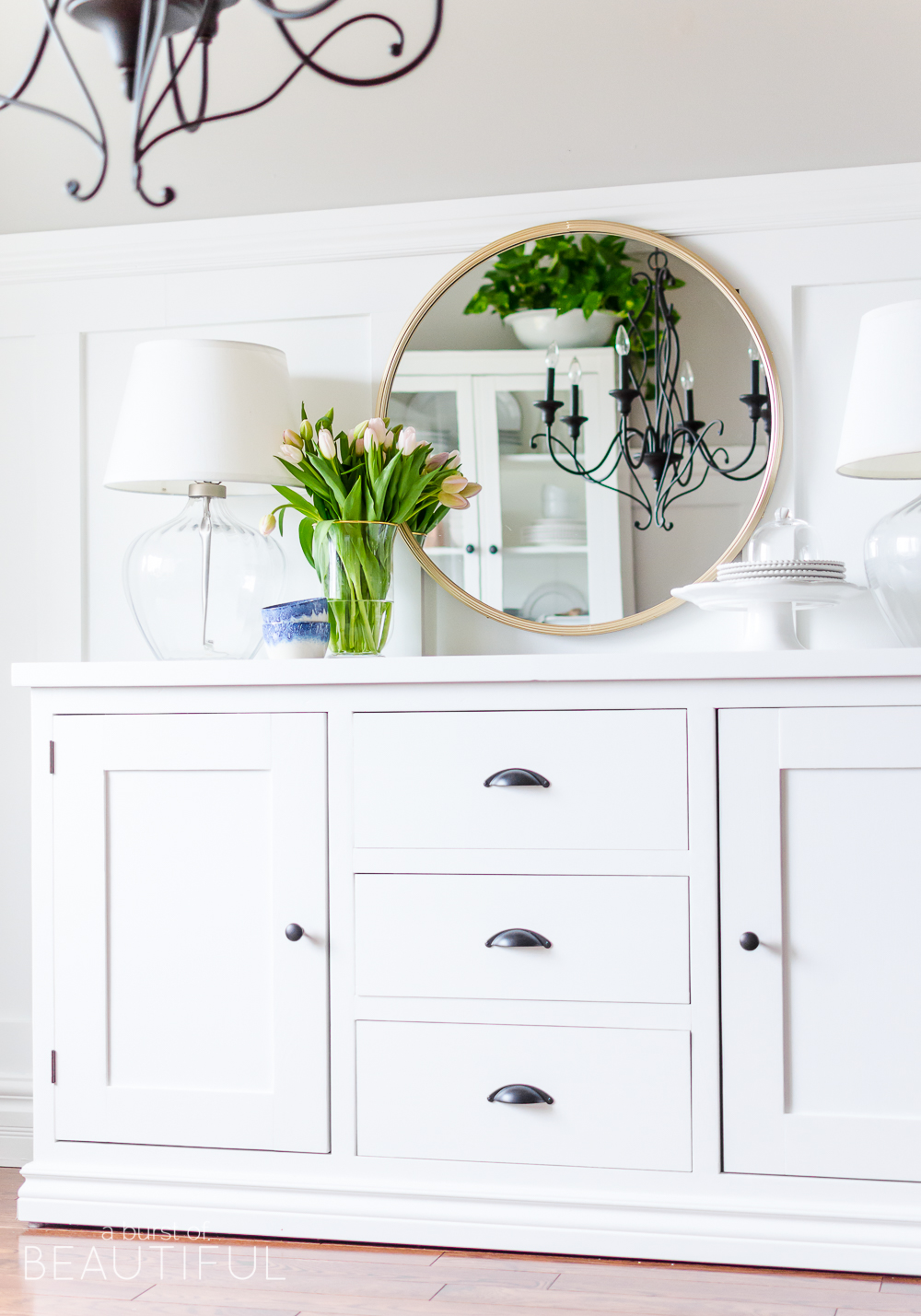 Get the Look

Because that particular wall in our dining room is a blank canvas – it has nothing to distinguish it or create a visual break from the rest of the space – I knew I wanted a large piece. Something that would help fill in that emptiness. I also knew I wanted a piece of furniture that provided additional storage – we are always for maximizing storage space in our home!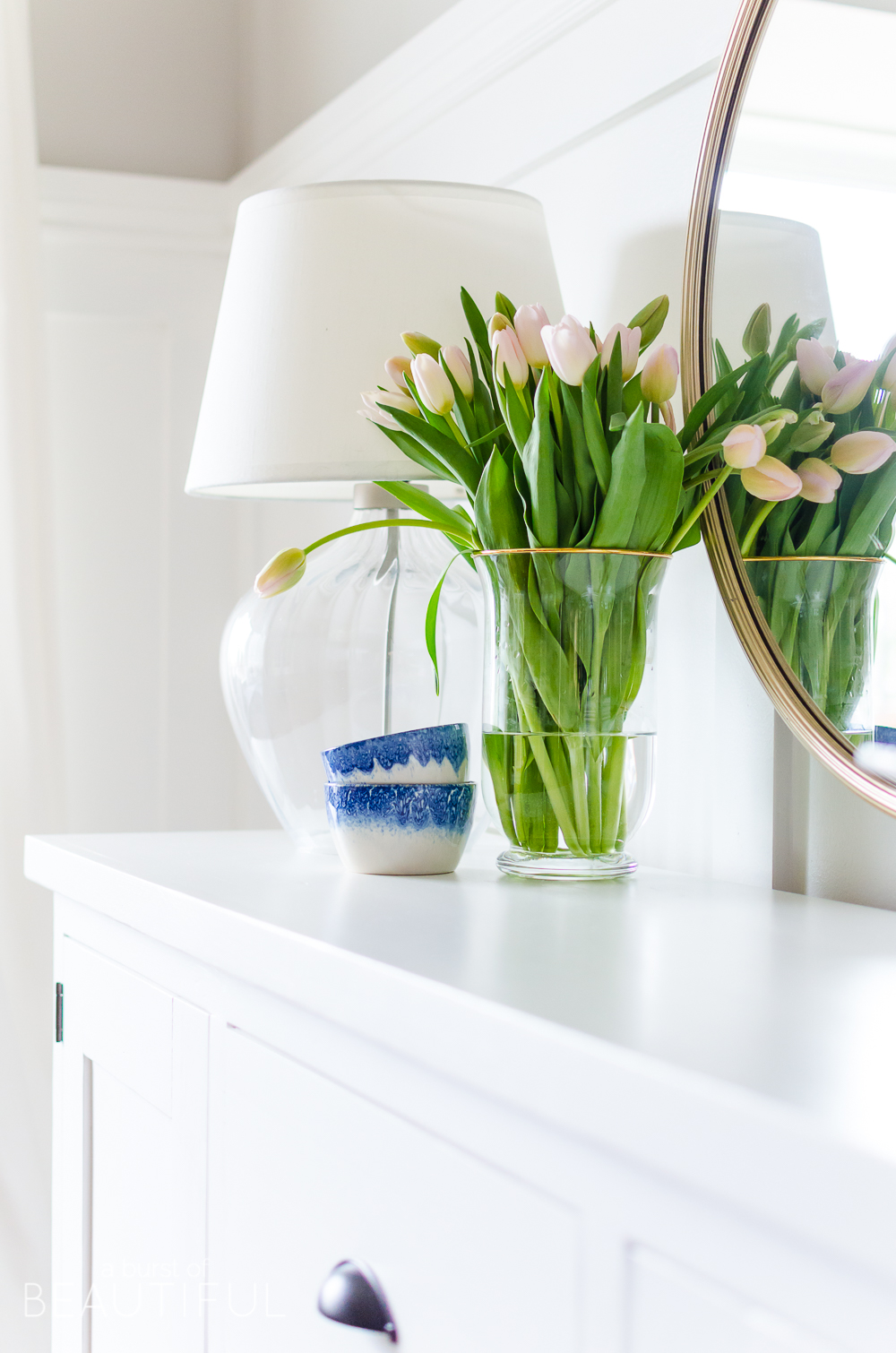 So I started searching high and low for just the right piece. I looked at thrift stores and online classified sites. I browsed my favorite shops, both online and local. But anything that caught my eye was much too expensive and out of our price range, and none of them seemed to fit exactly what we had in mind!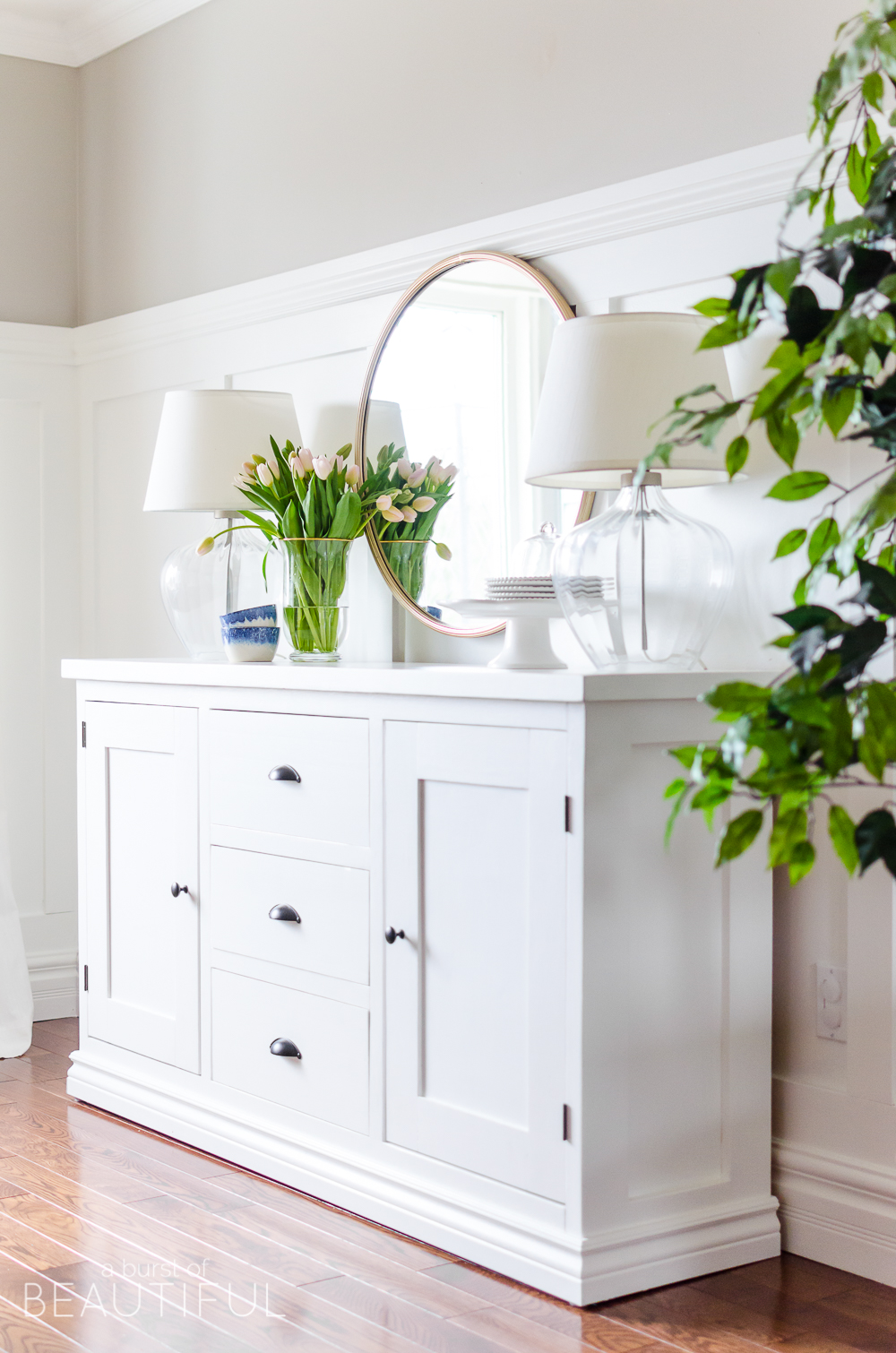 That's when Nick jumped in with the offer to build just what I was hoping for. He was a little hesitant at first, as he's still honing his carpentry skills, but I was more than happy to take him up on his offer. I knew whatever he built would be beautiful.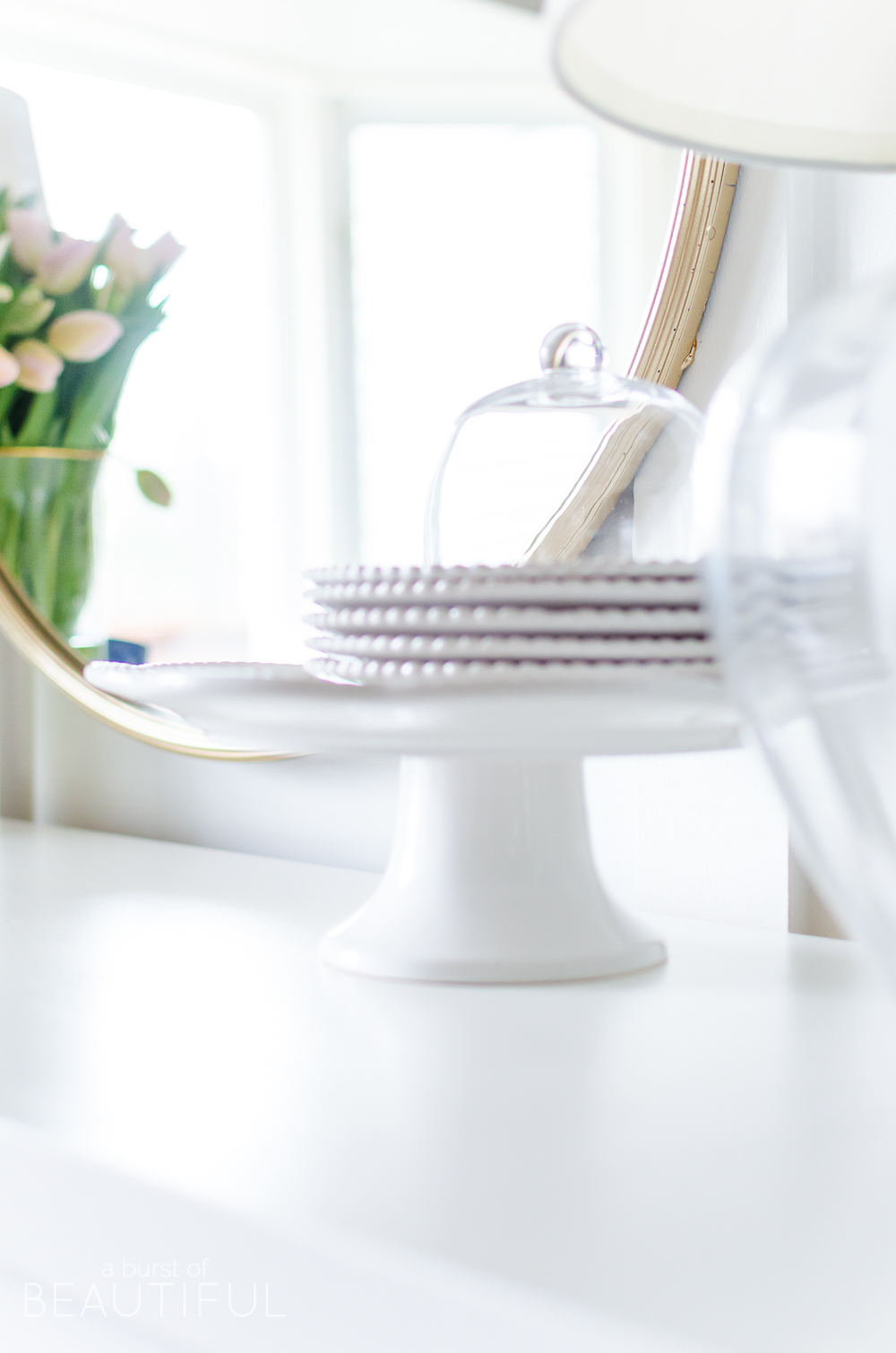 He began sketching out plans to meet my needs – both aesthetically and practically – and once we had a design we were happy with, he set to work. The end result is this absolutely gorgeous modern farmhouse sideboard buffet.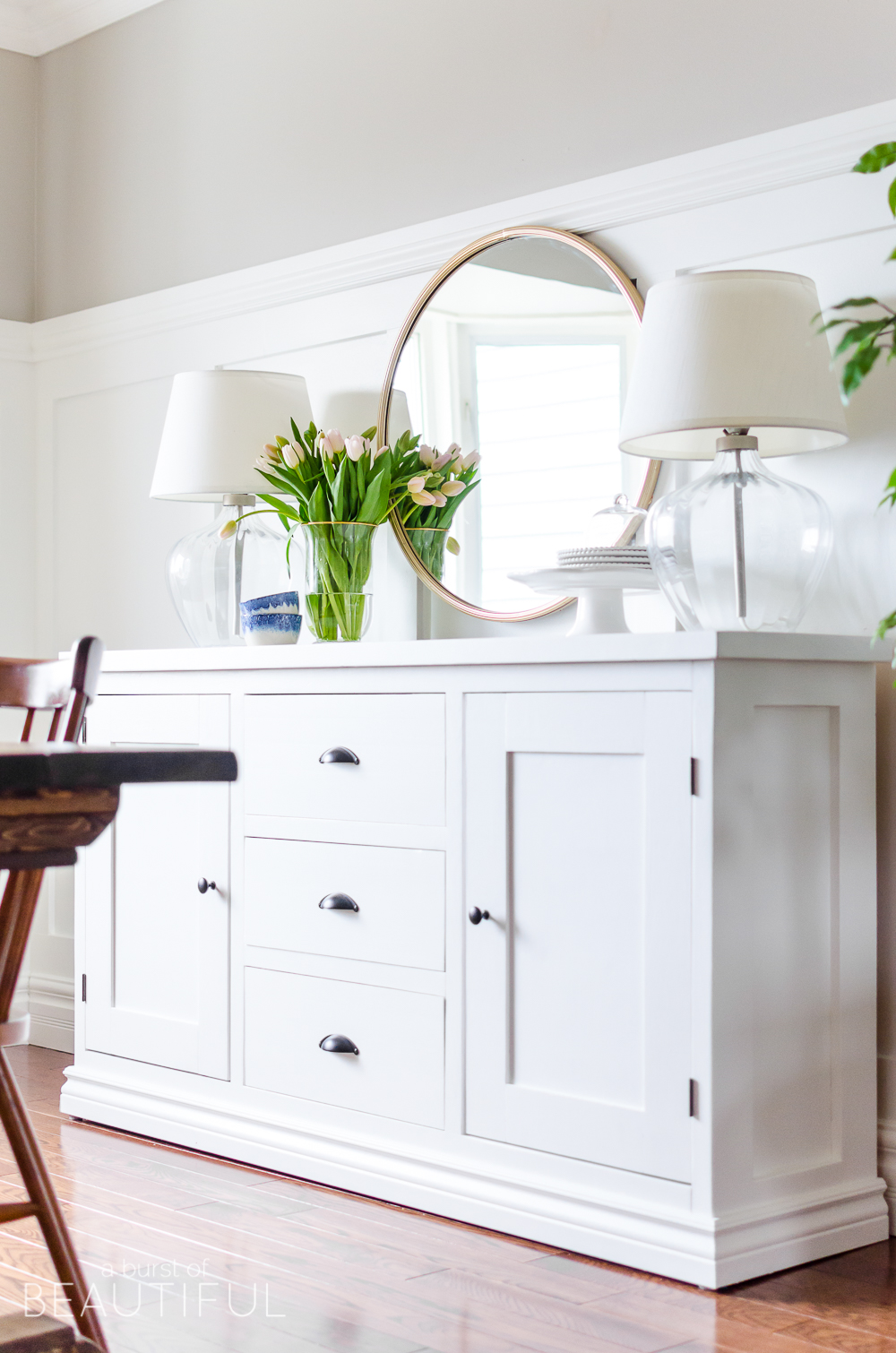 Even though I had complete faith in Nick's ability to build us a beautiful piece of furniture (he has after all done a lot of DIY projects around our home), I was still awestruck by how amazing the sideboard turned out. He had never built a large piece of furniture like this before complete with shaker doors. We chose to paint it white and add simple matte black hardware, so it has a crisp clean look.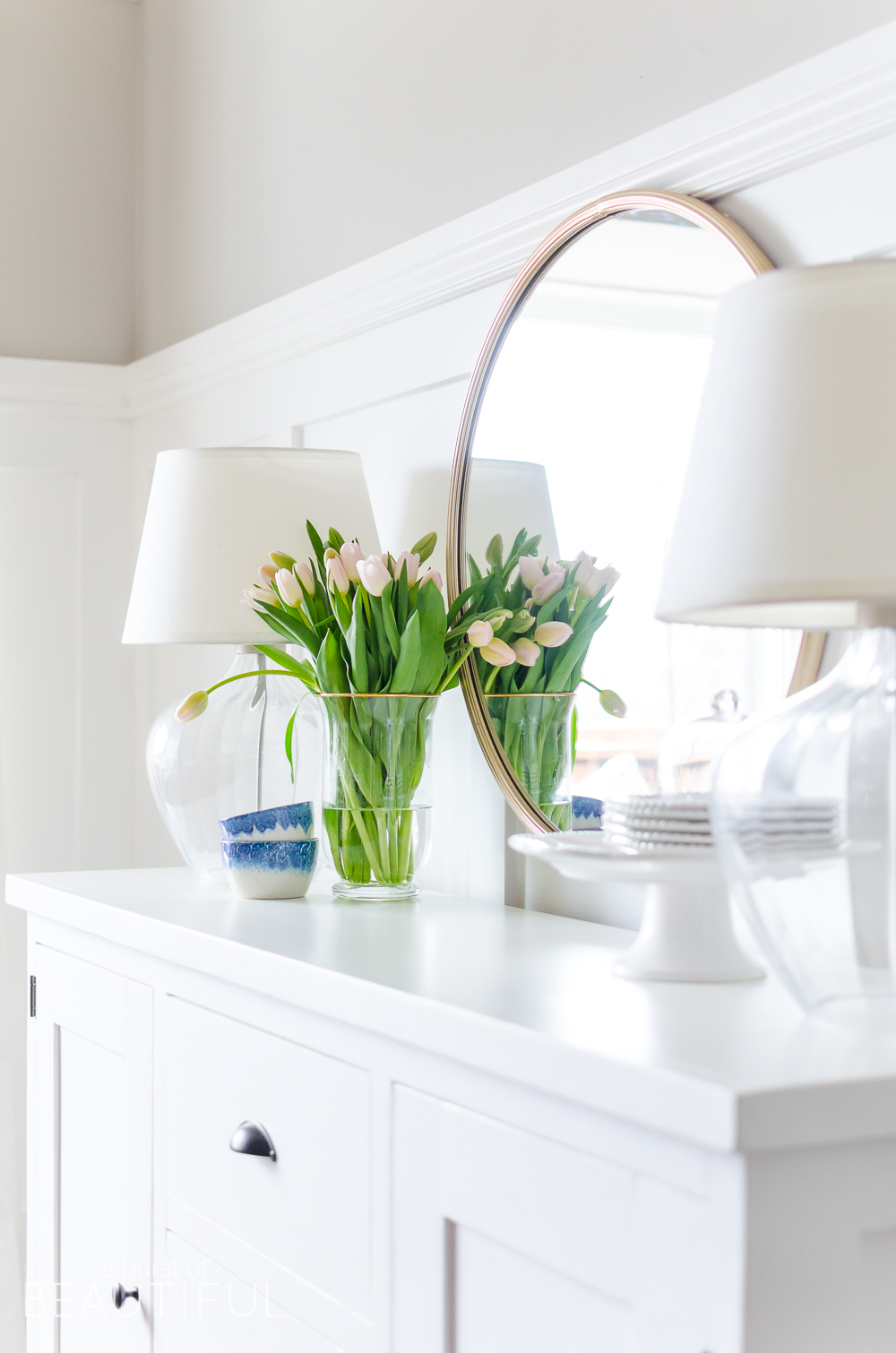 Now I have even more storage for extra dinnerware and our little one's craft supplies. I find that storage space has become more and more important to us since having kids. It just makes it so much easier to hide things away and keep them out of little hands!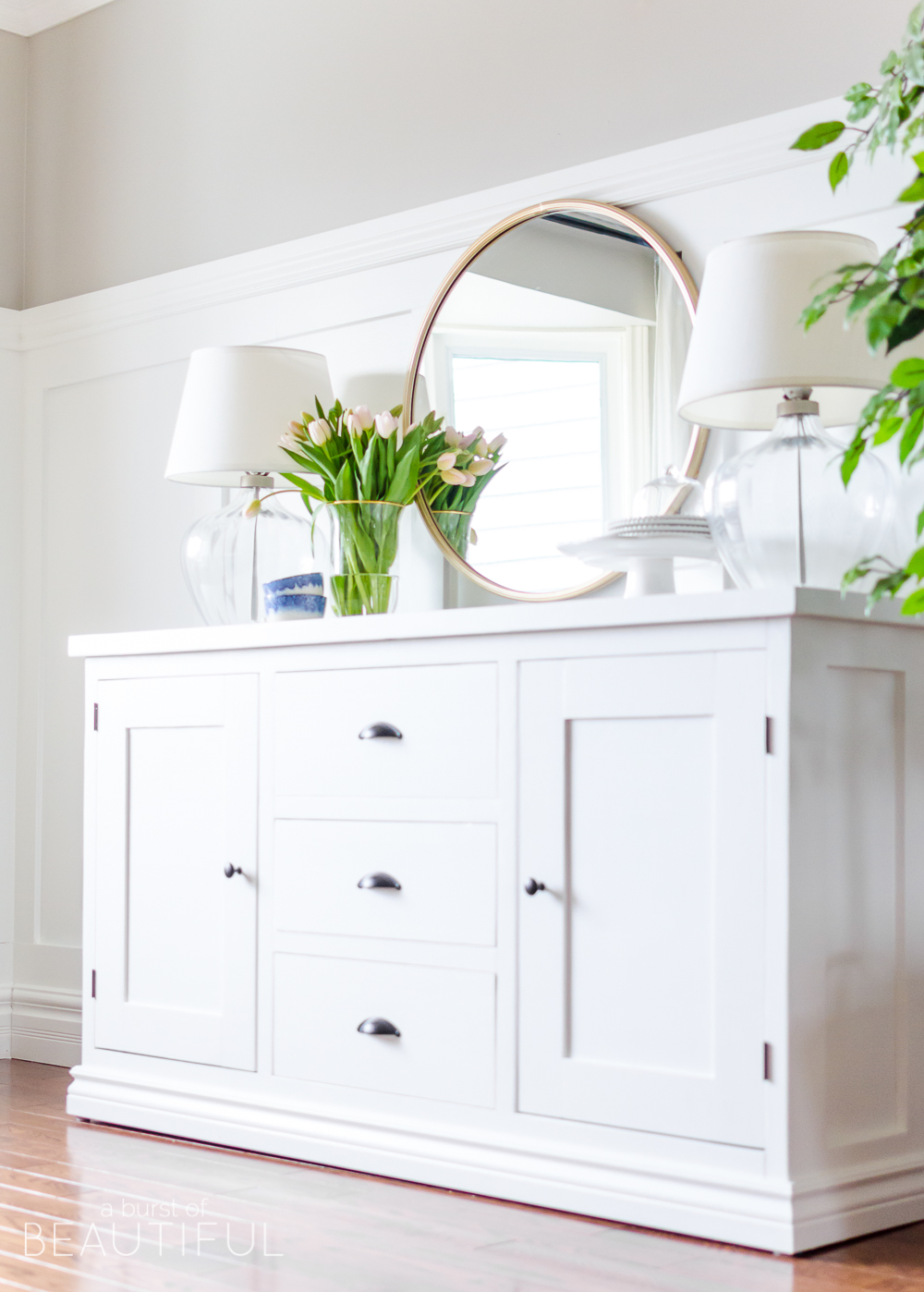 CLICK BELOW TO DOWNLOAD THE PLANS FOR OUR MODERN SHAKER SIDEBOARD

And if you don't feel up to building your own, here are a few of our favorites…
Get the Look

We've had a lot of questions about this piece in our dining room, so we are glad to finally be able to share the plans with all of you. We hope you enjoyed it, and if you try these plans out for yourself, we would love to hear about it!
Alicia xo