This post was sponsored by Etsy via Reward Style and contains affiliate links.
All opinions and thoughts are my own, see our full disclosure policy 

here

.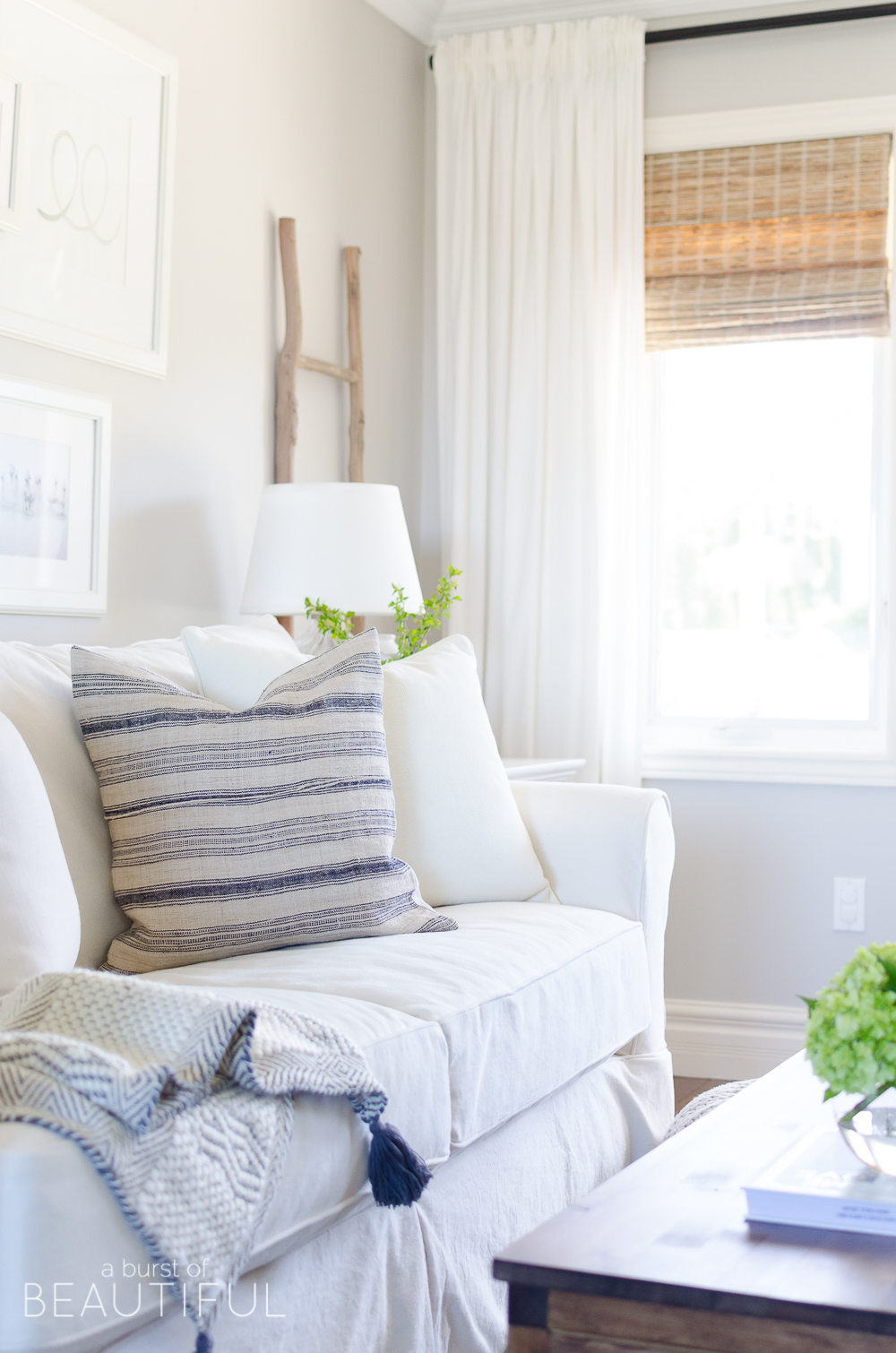 Around our home, things are always changing. It's not unusual for me to spend an afternoon moving around furniture, adding new accessories or choosing a new paint color. In fact, Nick often jokes that things change so much around here he's never sure if he's coming home to the right house. 🙂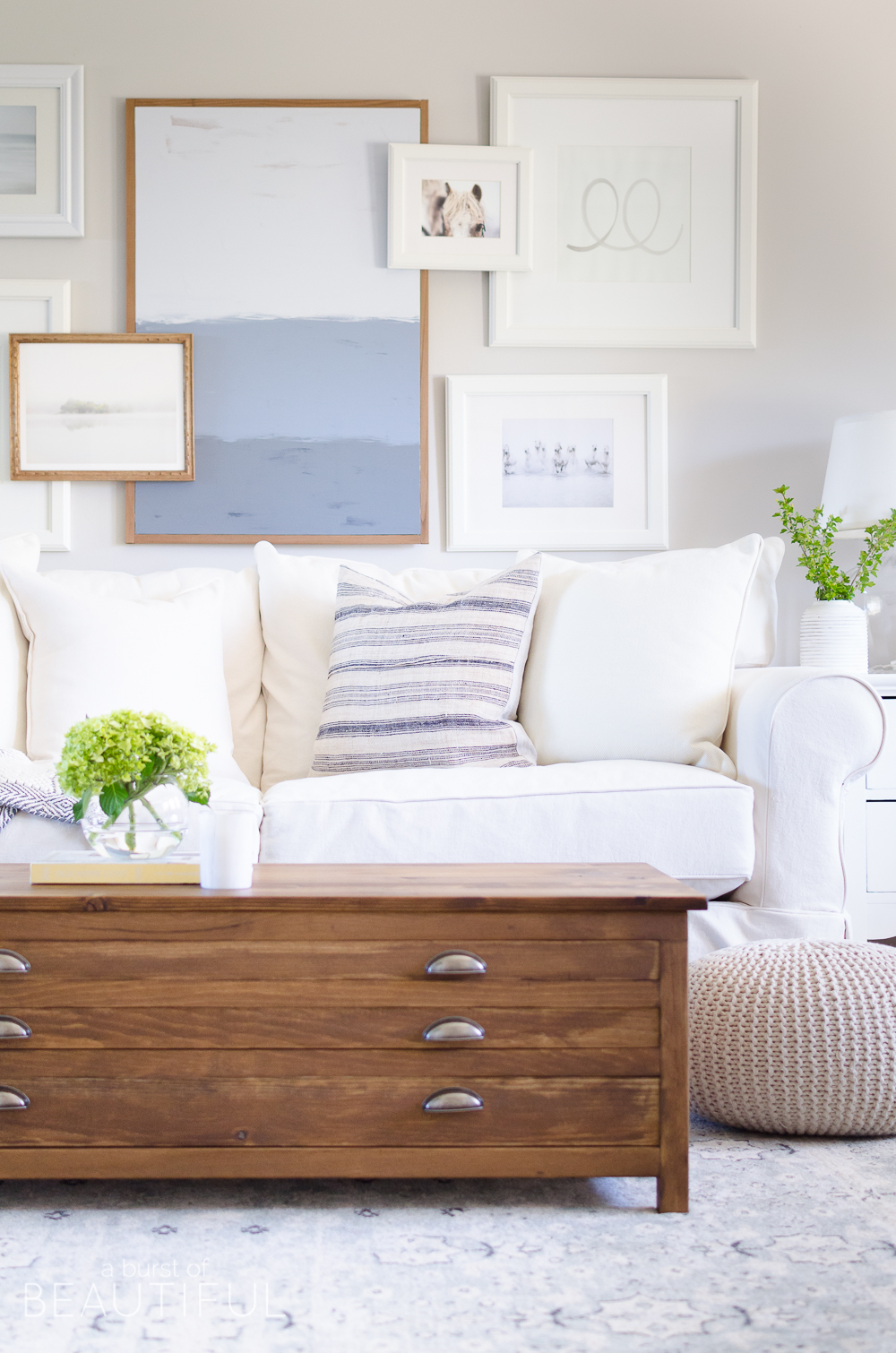 As much as I love routine and consistency and the comfort and stability it brings, I also think change is a good thing. Especially when it comes to your home.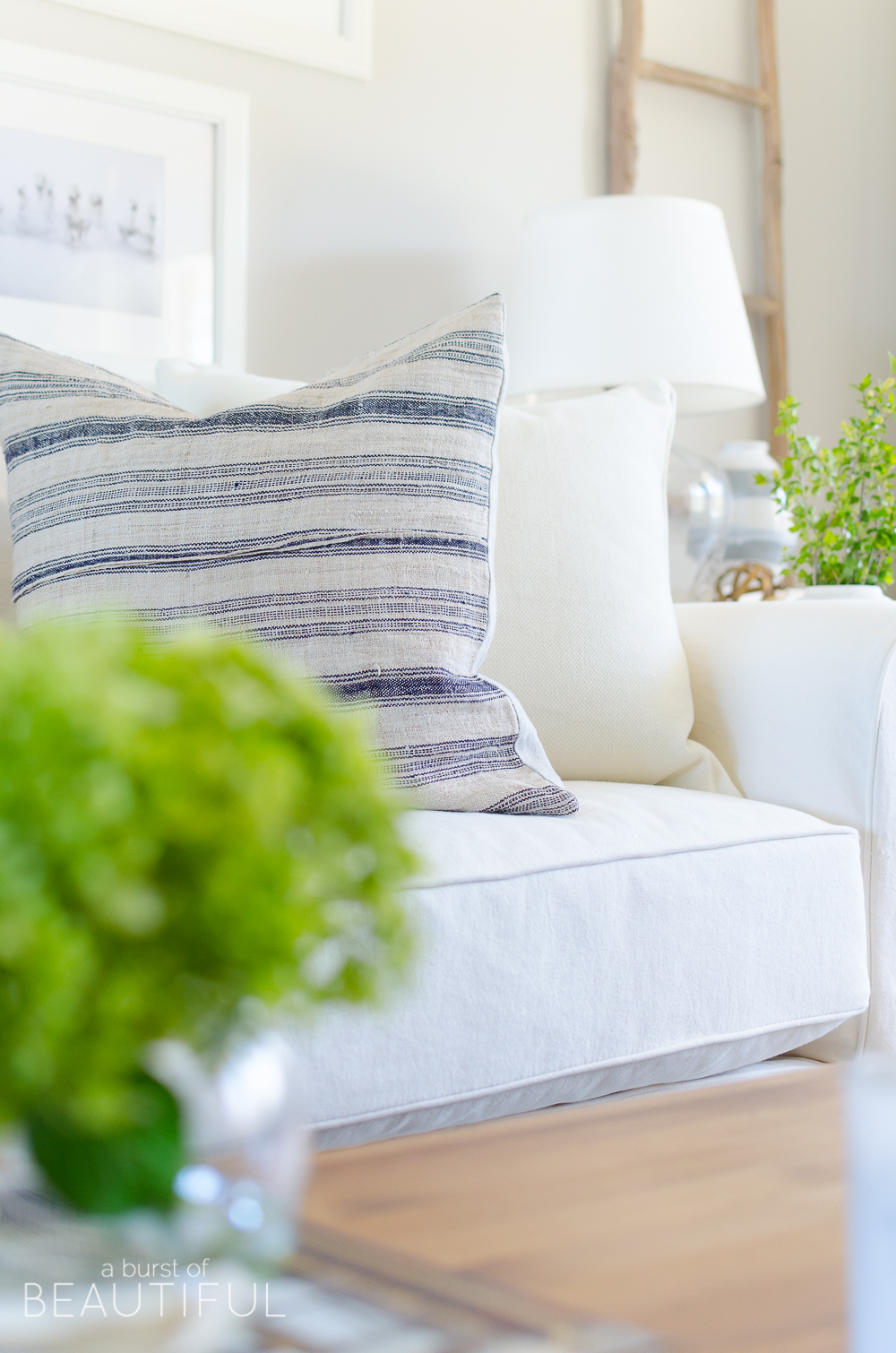 Creating a beautiful space that feels inviting and comforting requires change…as your family's needs change, as the season's change and as your style changes. It's important for your home to grow with you.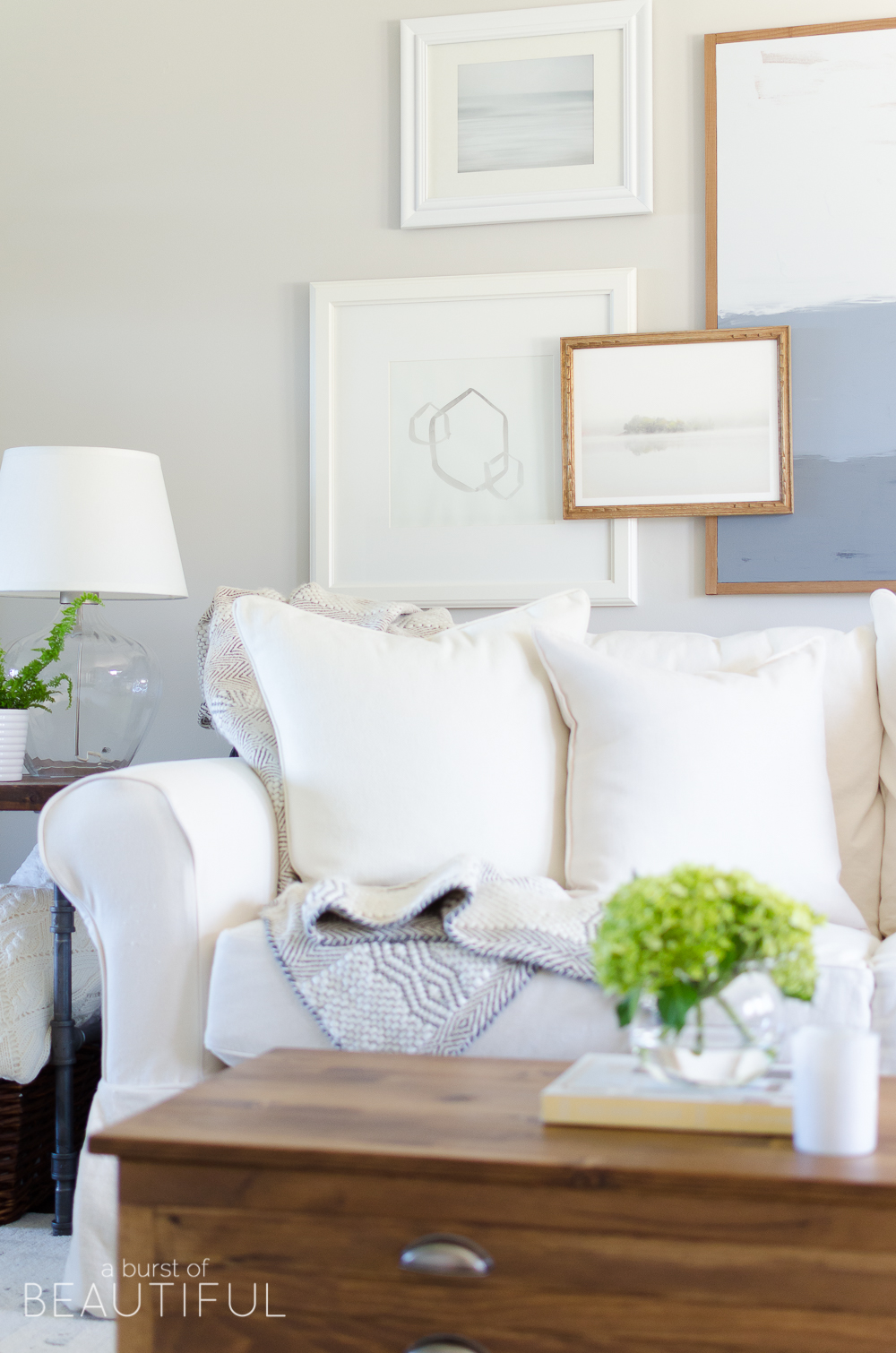 Our home has undergone so many changes since we moved in. Some of the changes were necessary to create a more functional and practical space for our family, like adding as much storage as we could to help with the growing number of toys, books and craft supplies we now have. While other's were merely aesthetic to better fit our changing style, like adding our gallery wall to our living room or building floating desks in our kitchen.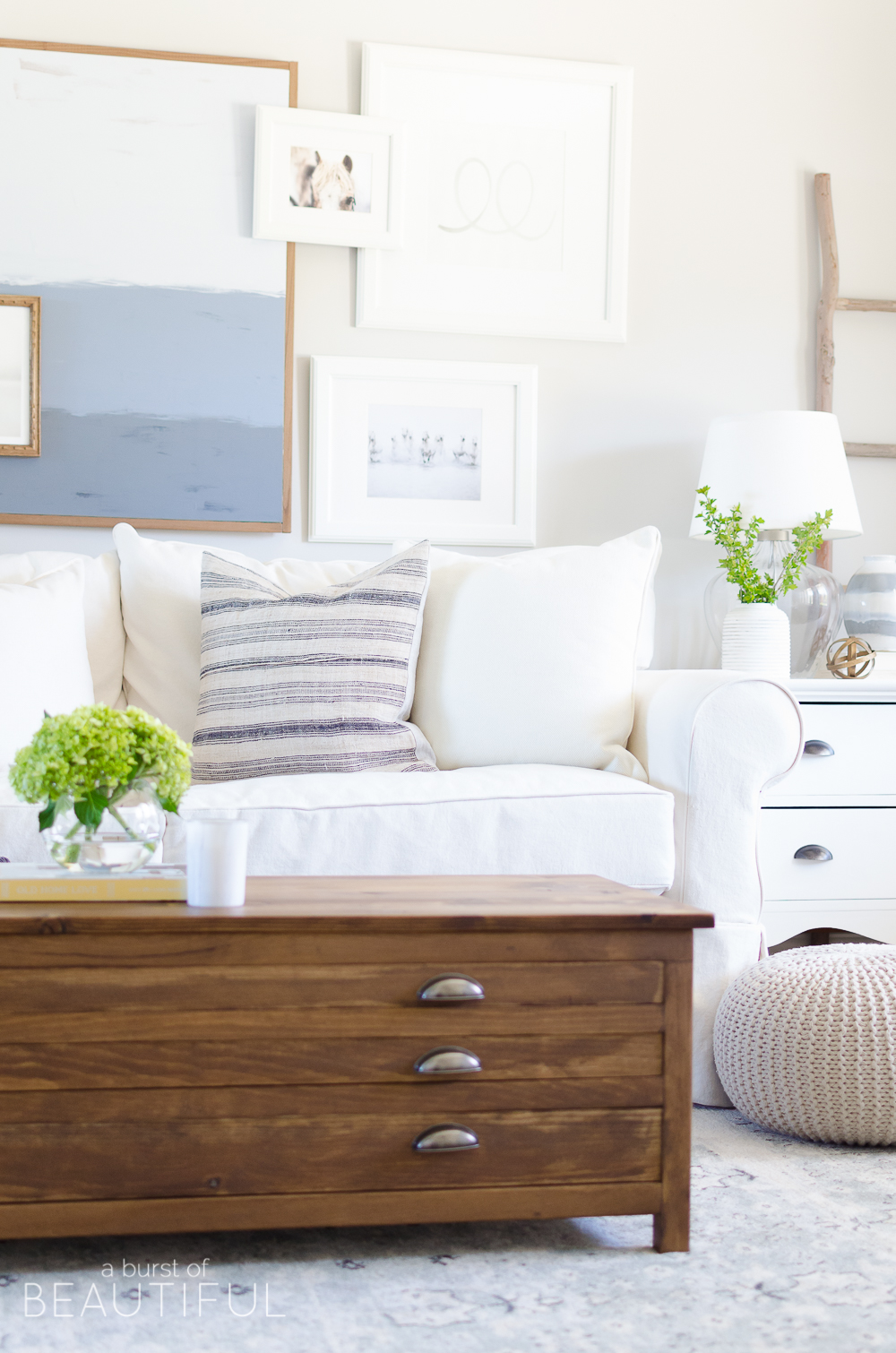 Now, these were fairly substantial changes, and I'm not suggesting or encouraging you to spend a small fortune changing the look of your home every week, or even every month. I rely on simple, inexpensive ways to freshen up the look of our home and keep things from feeling stale or boring.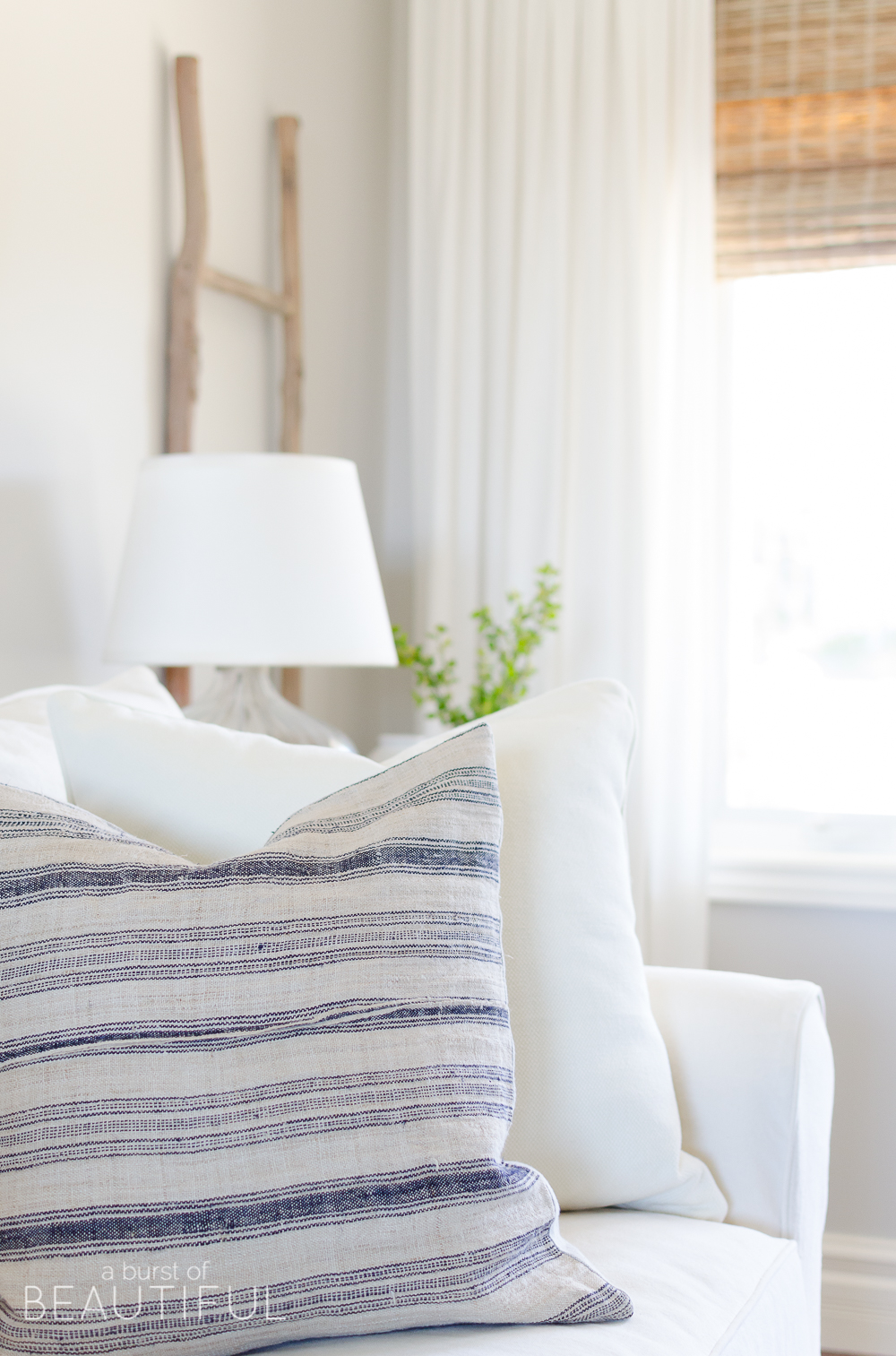 It can be as easy as adding a new pillow to your sofa or art to your walls.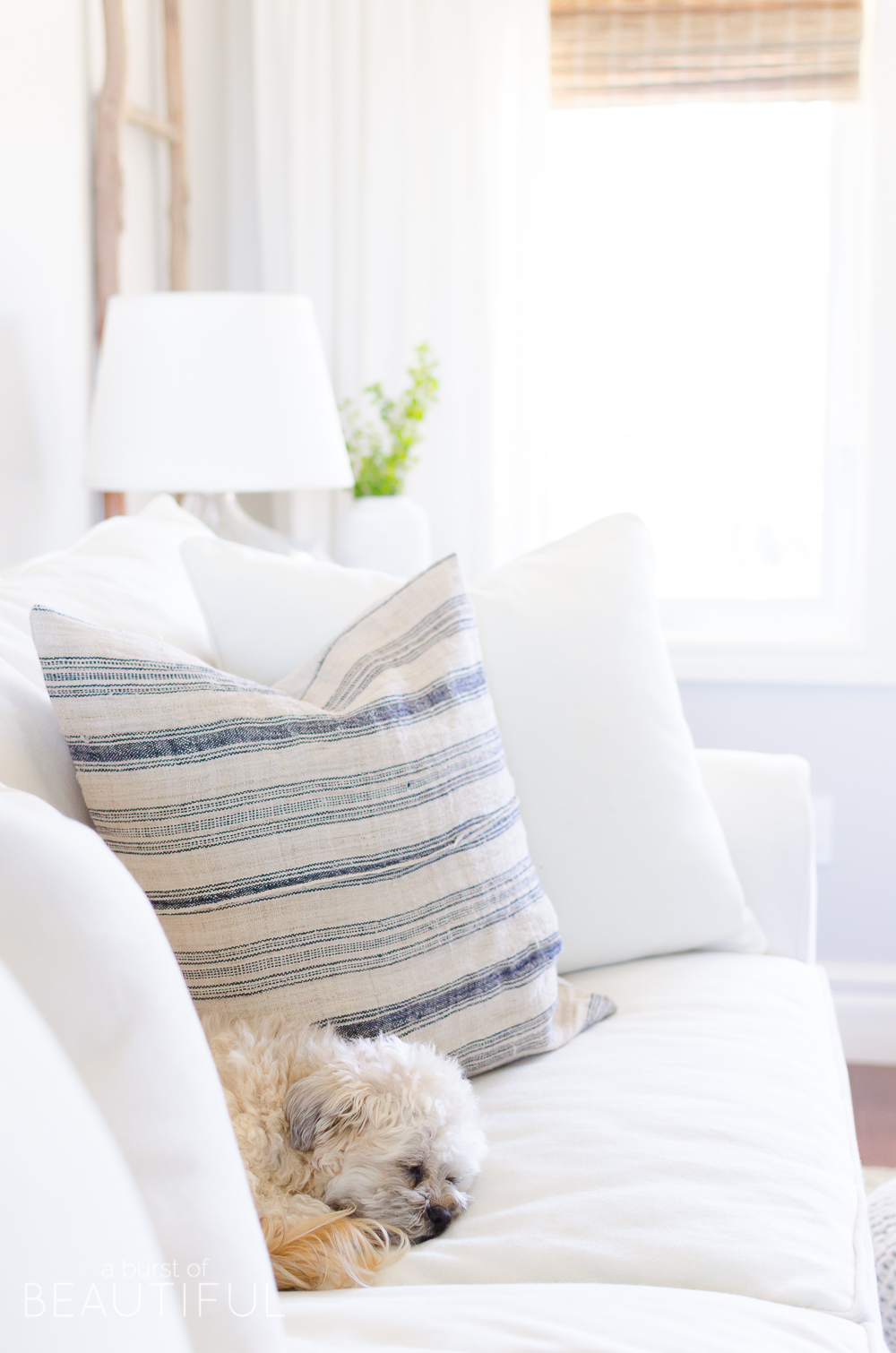 These are actually two of my favorite tricks I fall back on when freshening up our space, and something I tend to do with each passing season. And one of my favorite places to find beautiful textiles and art is Etsy. There are so many incredible and unique items just waiting to be found, and the artists are all so kind. I always love chatting with them and sharing photos of their products in our home once we have received them.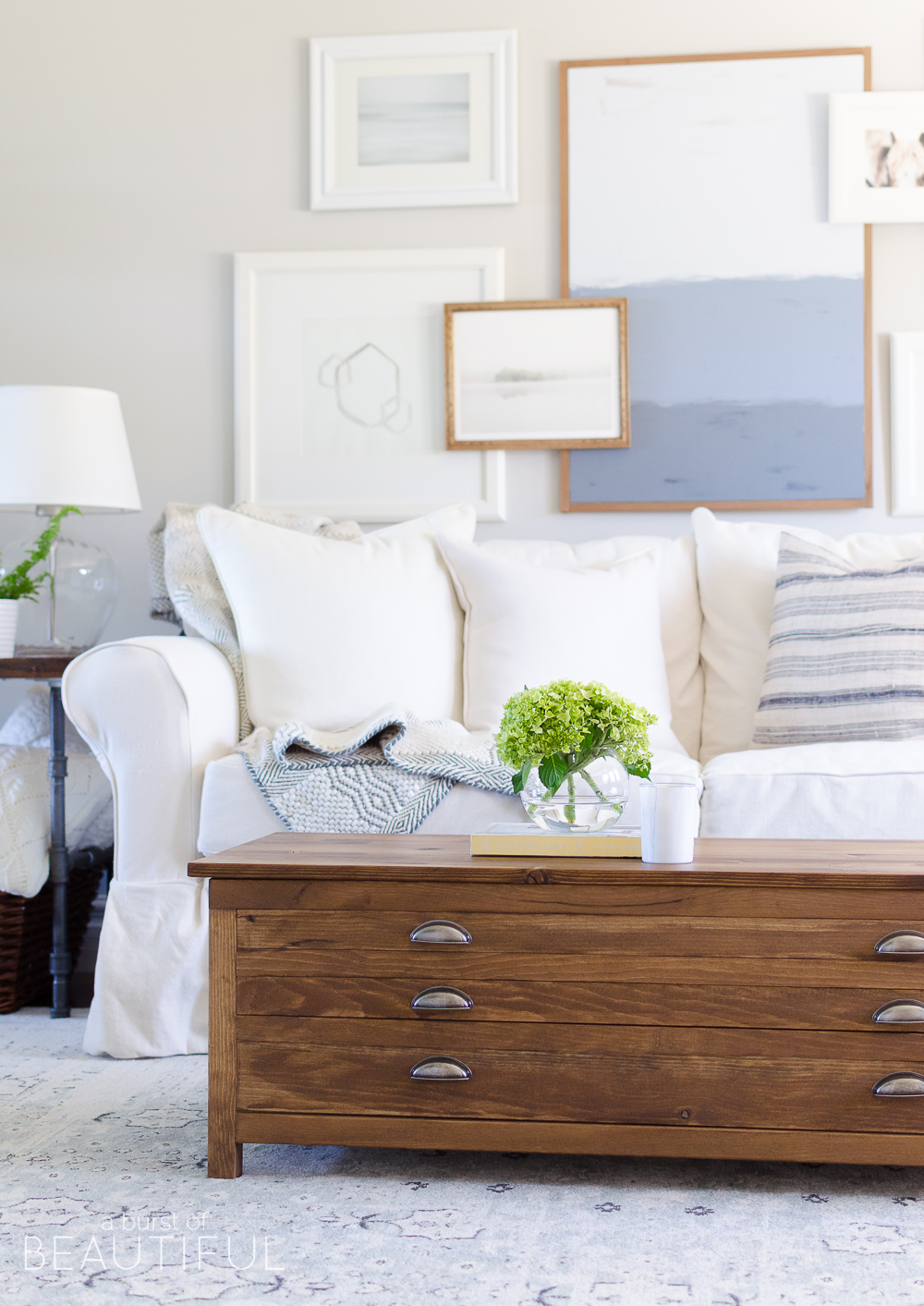 So let's start with pillows….we have a lot of them. But they all get used, usually rotating among seasons and holidays. I add them to our sofa, window bench, mudroom, beds, accent chairs, you name it. They add a feeling of comfort, inviting you to curl up and stay a while.
Get the Look

Plus the many different textures, colors and patterns pillows come in are an easy way to add interest to any room or space. Take, for example, this gorgeous Chinese vintage hemp pillow. As soon as I saw it I fell in love. The rich indigo color of the stripes plays so well with the varying cream and blue hues in our living room and the aged fabric adds such a beautiful element to the piece. I just love that it fits in so well in any room in our home.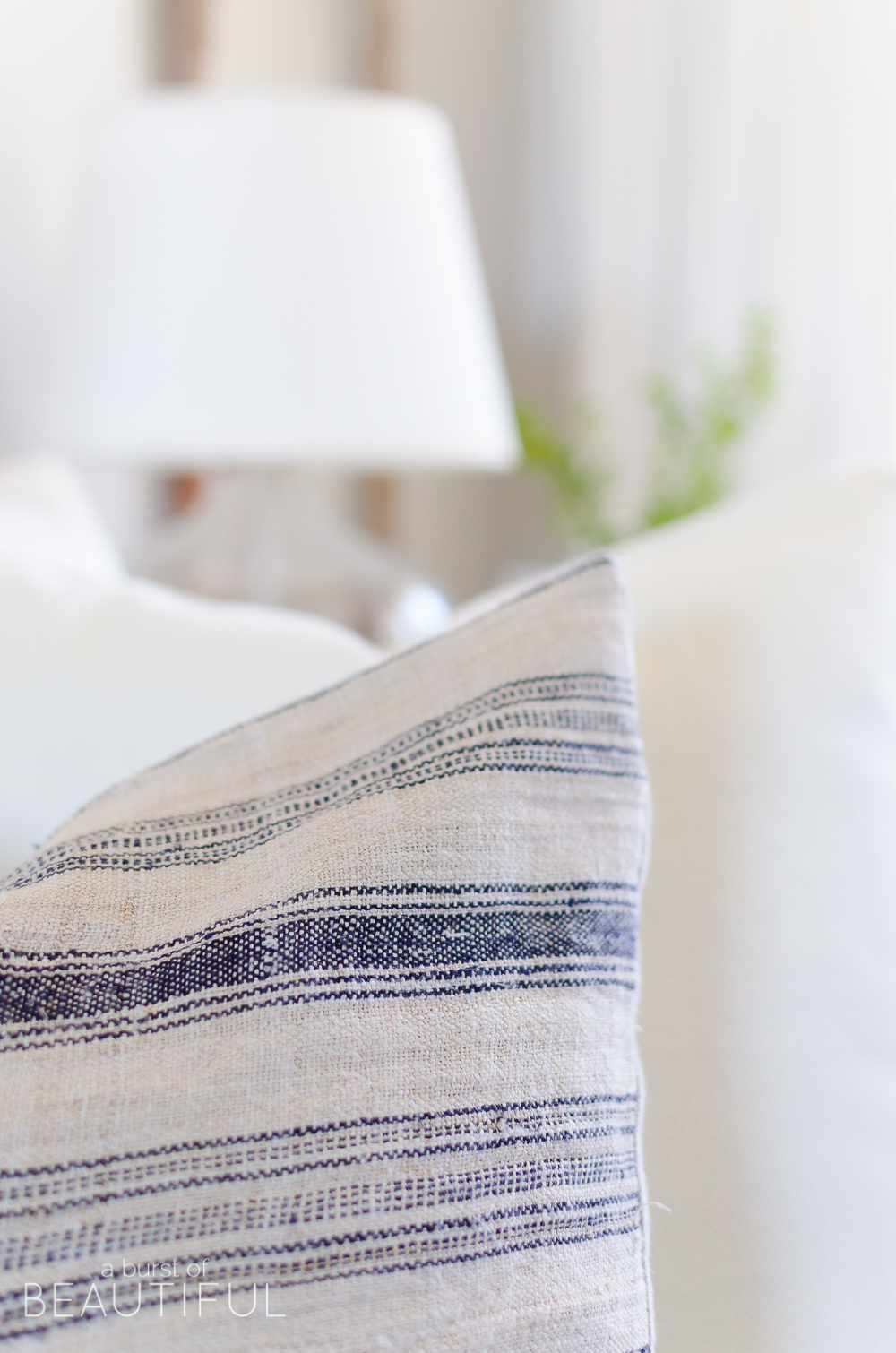 It's beauty and rich history makes it a completely unique item. And although these vintage pillows are rising in popularity, they aren't something you see every day. You can't simply pick one up from your favorite big box store, these are handcrafted and made from vintage textiles sourced around the world. That's why they have a higher price point, but I promise the quality and beauty of these items are well worth it.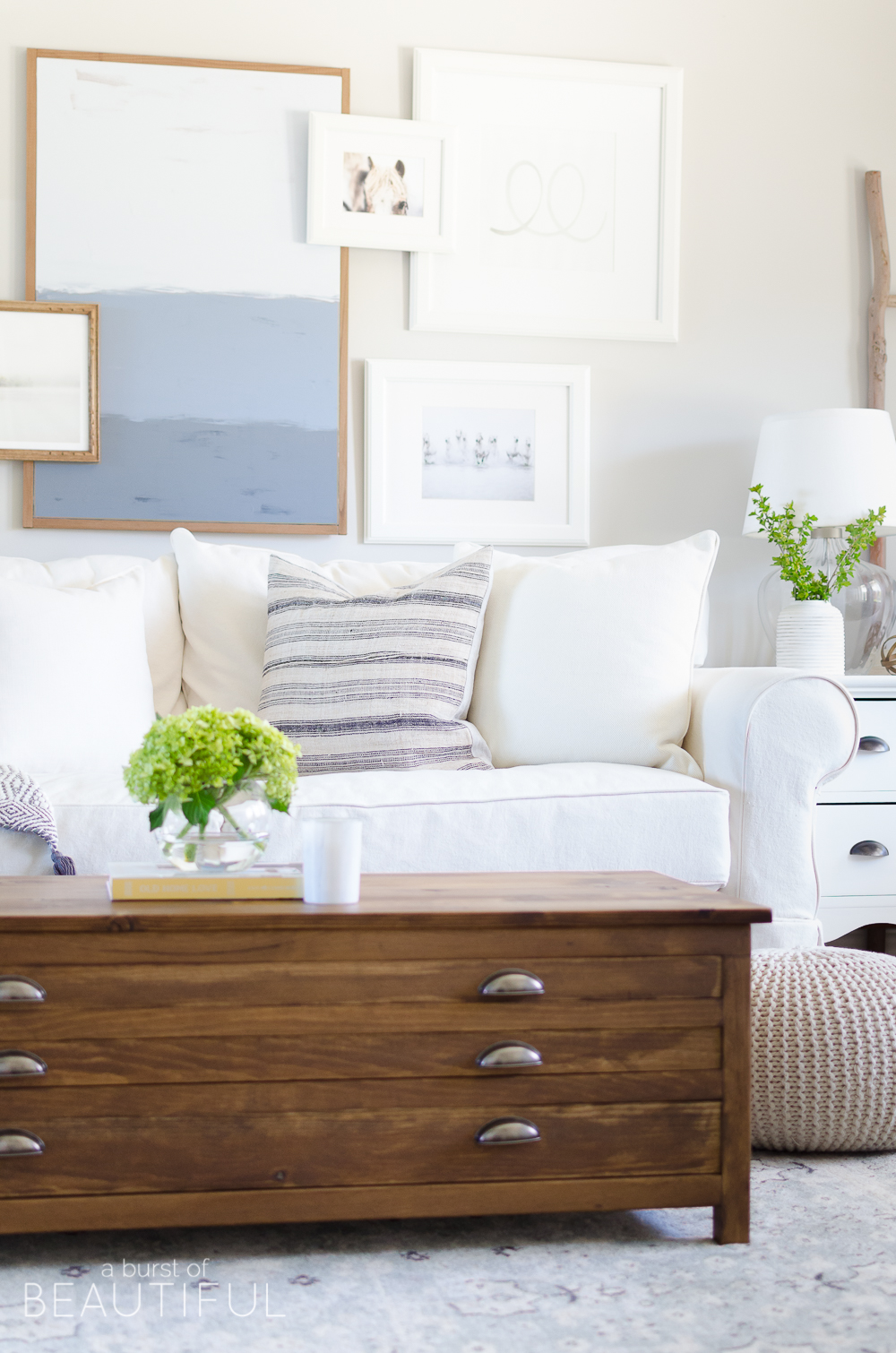 And even though a Chinese vintage hemp pillow may not be what first comes to mind when you think modern farmhouse, it's the simplicity of the pattern and color – indigo stripes – that give it that undoubtedly farmhouse feel, so it's right at home in our living room.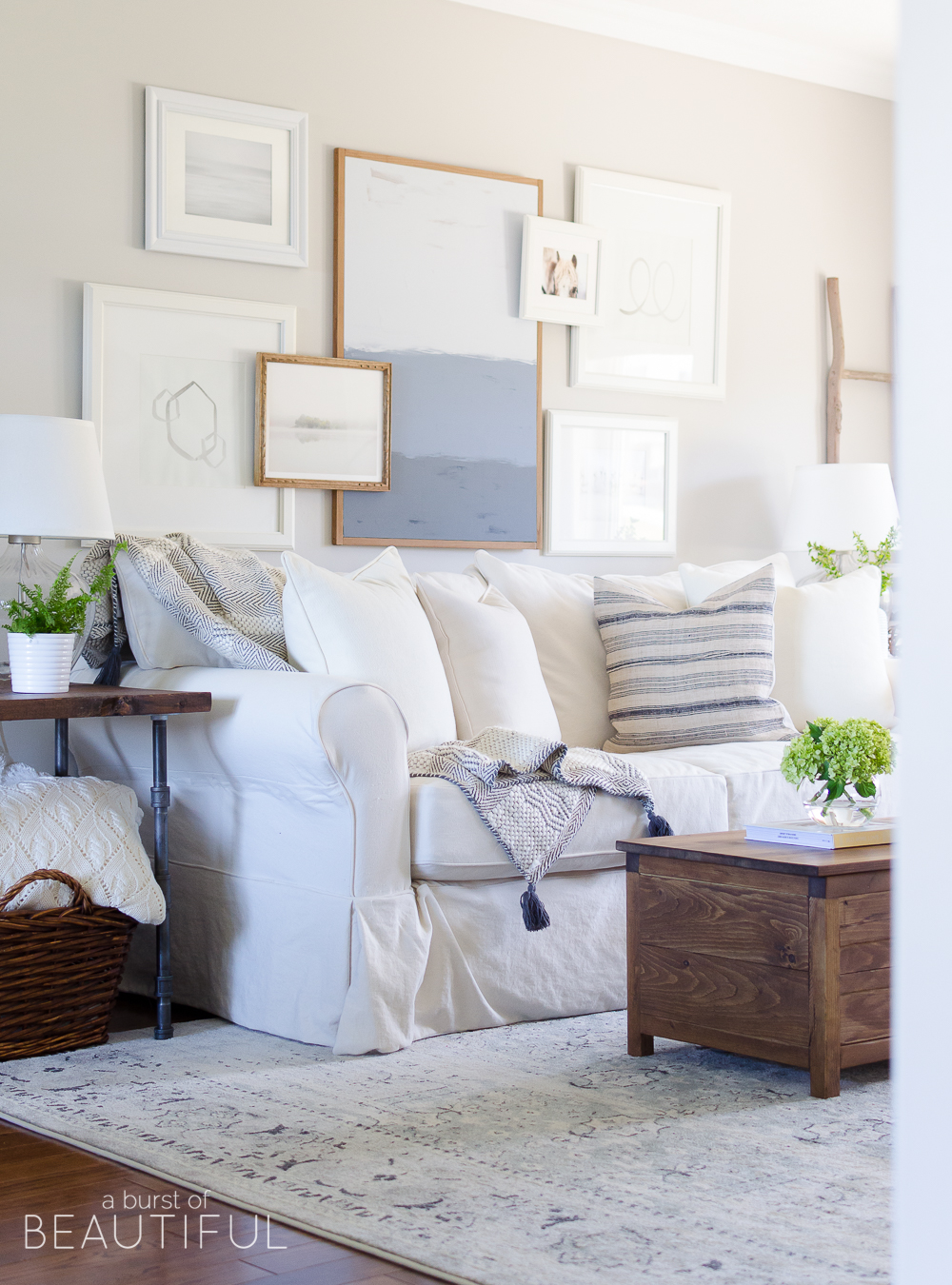 Another simple way to update the look of your space is with new art. We added this gallery wall to our living room last spring and I never imagined the impact that it would have. It's definitely our most asked about project…we always have people inquiring about the layout, sizes of the frames and the prints we used.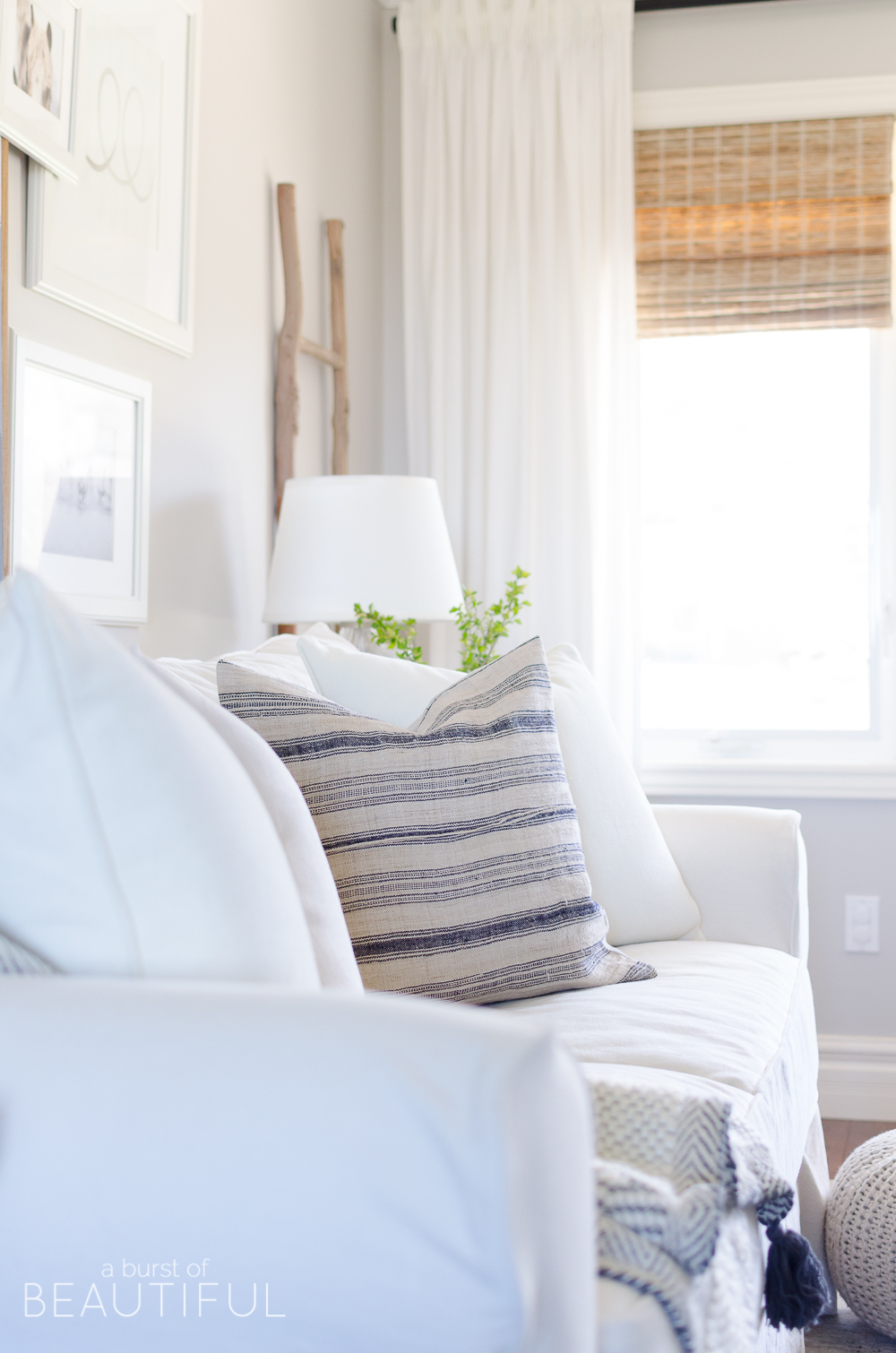 Again, I like to update the prints with each passing season, always staying in line with the muted tones of our home and playing off of the natural scenes the images depict.
Get the Look

We recently updated our gallery wall to include a few new prints and paintings. I always love to include beach or lake scenes, as I find them really soothing and for the simple reason that they feature the most beautiful shades of blue. I chose this abstract-like beach scene and this stunning shot of white horses galloping through the water. I think both pieces have a very ethereal feel, don't you?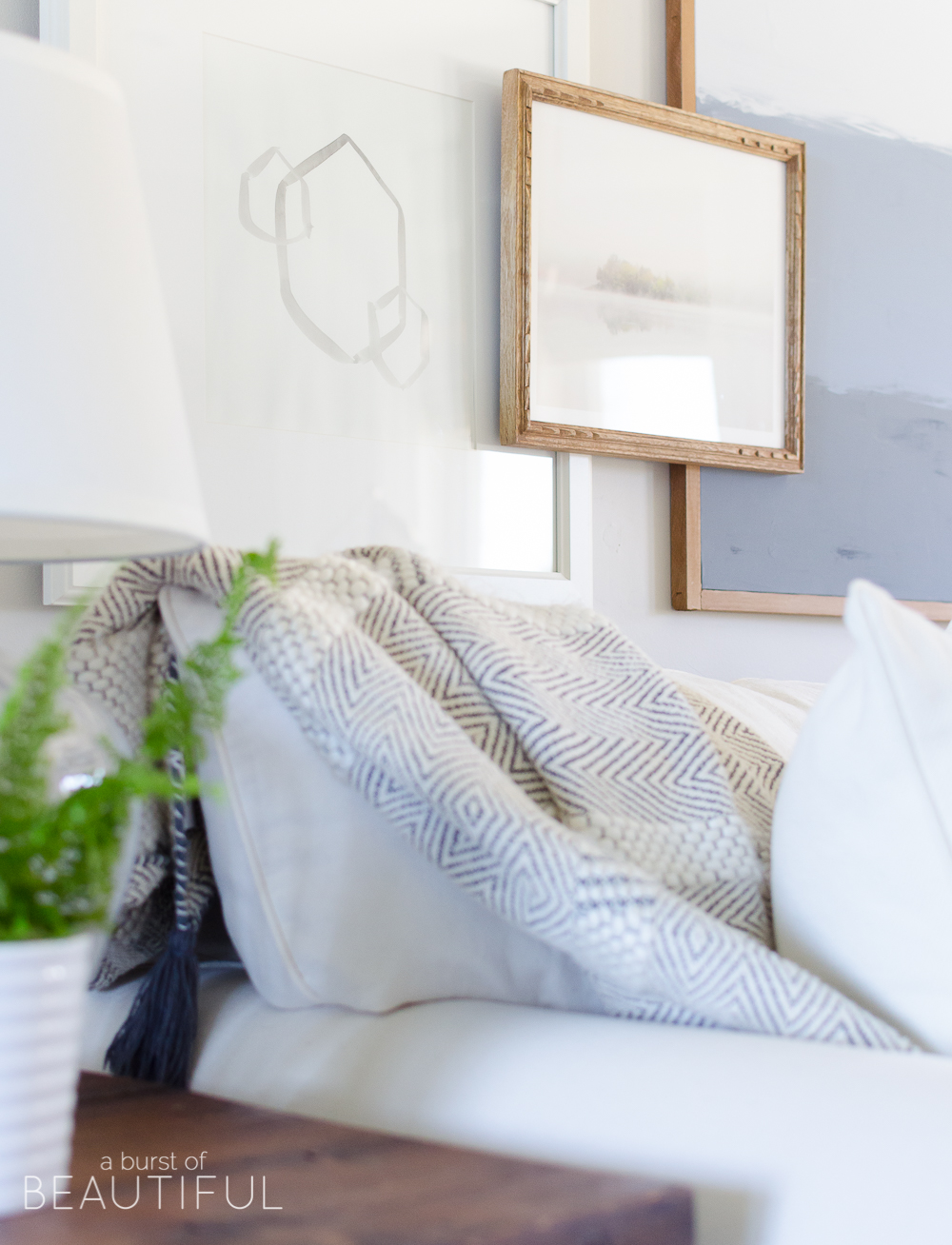 To create more of an eclectic look, this time we decided to include a few paintings too. We chose these simple hand painted watercolors (here and here) in gray and I just love the graphic element they add to our gallery wall.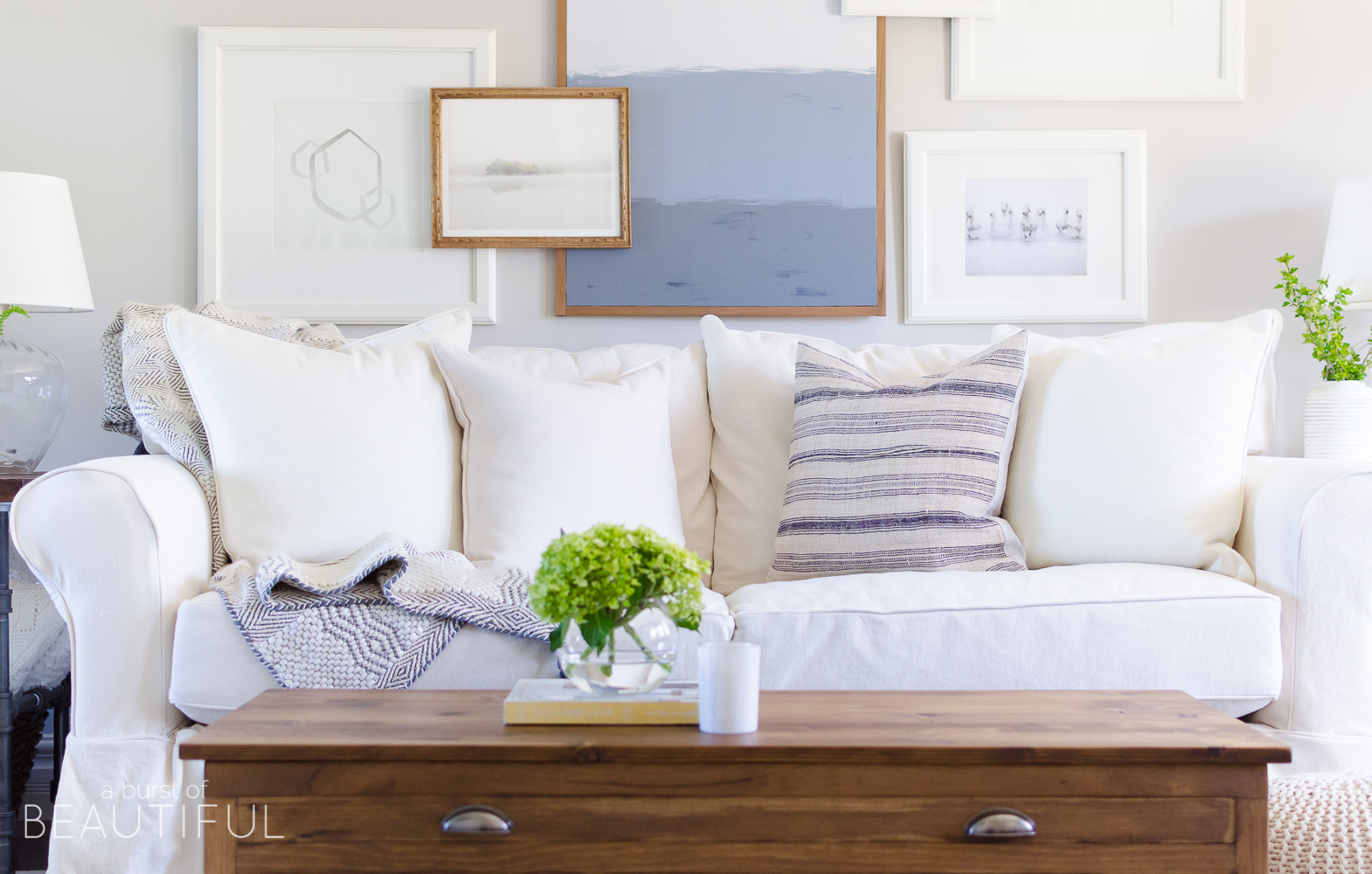 Etsy is full of talented artists sharing their art in every imaginable medium. I was so torn trying to decide what pieces to include in our living room, there are just so many beautiful options out there.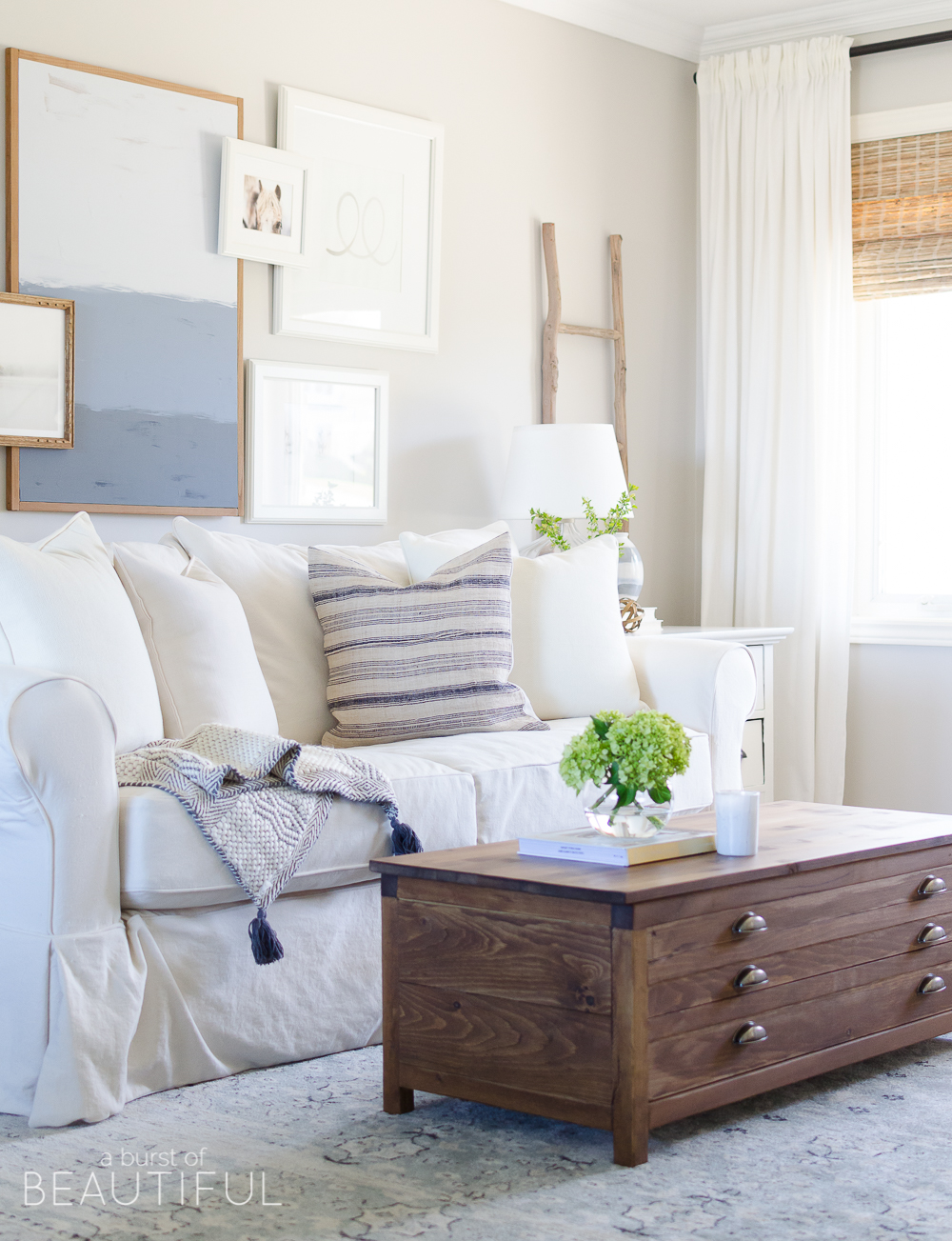 These are two of my favorite ways to update your space and create a fresh new look – easy and inexpensive! Do you have any go-to tips for refreshing your home? We would love to hear them, leave a comment below.
Alicia xo