This post was sponsored by The Home Depot Canada | American Standard Canada.
All opinions and thoughts are my own, see our full disclosure policy

here

.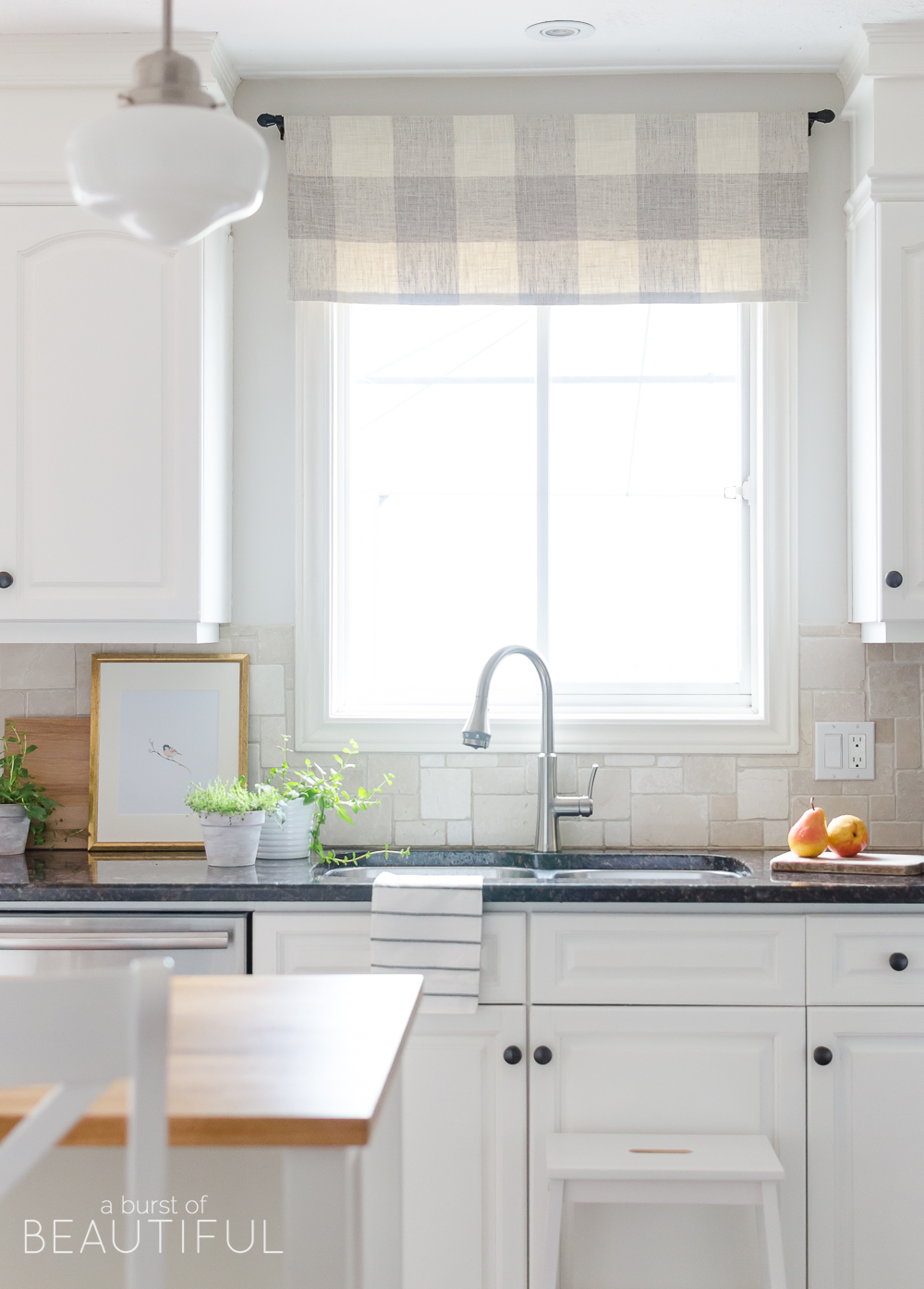 We recently made a little update to our kitchen…
Can you spot it?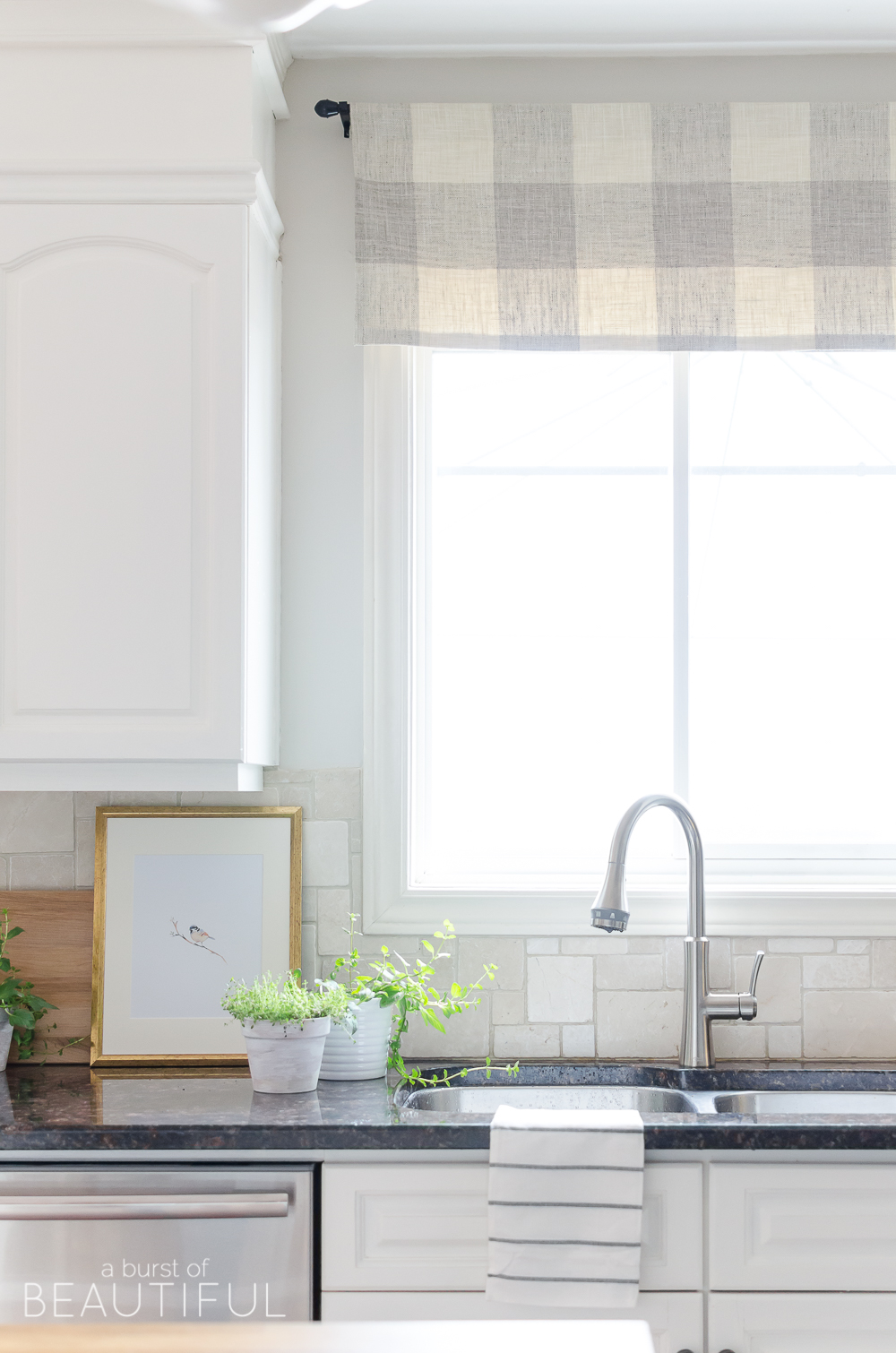 That's right, a beautiful new stainless steel pull-down faucet from American Standard.
Updating our kitchen faucet is something I have wanted to do for some time now, but we kept putting it off. Because even though I wanted a new faucet, we didn't need one. Our existing faucet was fine, but that was it…it looked too small for our kitchen sink and it lacked any real features (you can see it here)…but it worked just fine. And that is why we kept moving it to the end of our priority list.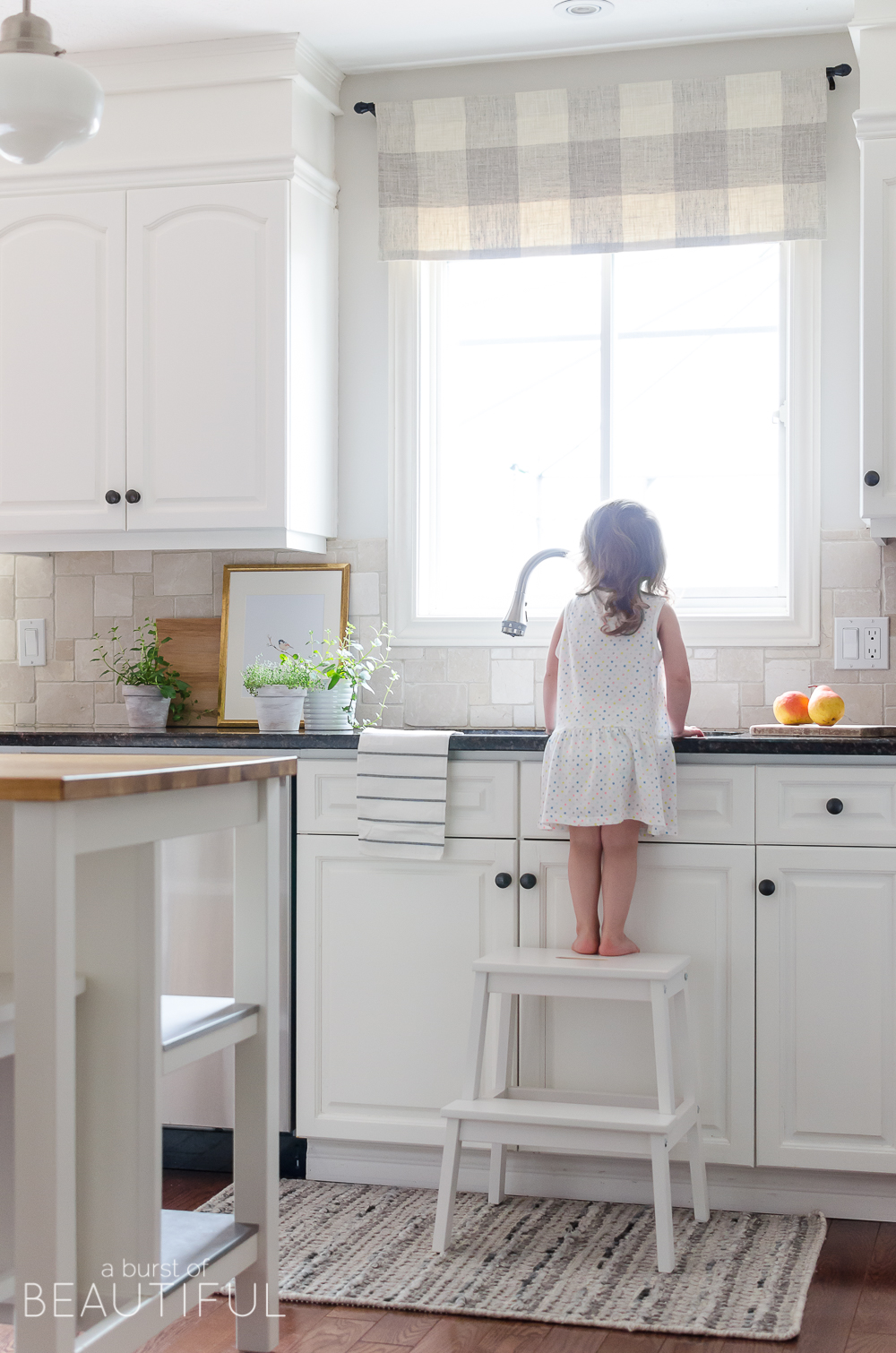 So when the opportunity arose with our friends at The Home Depot Canada and American Standard to update our kitchen faucet we were thrilled.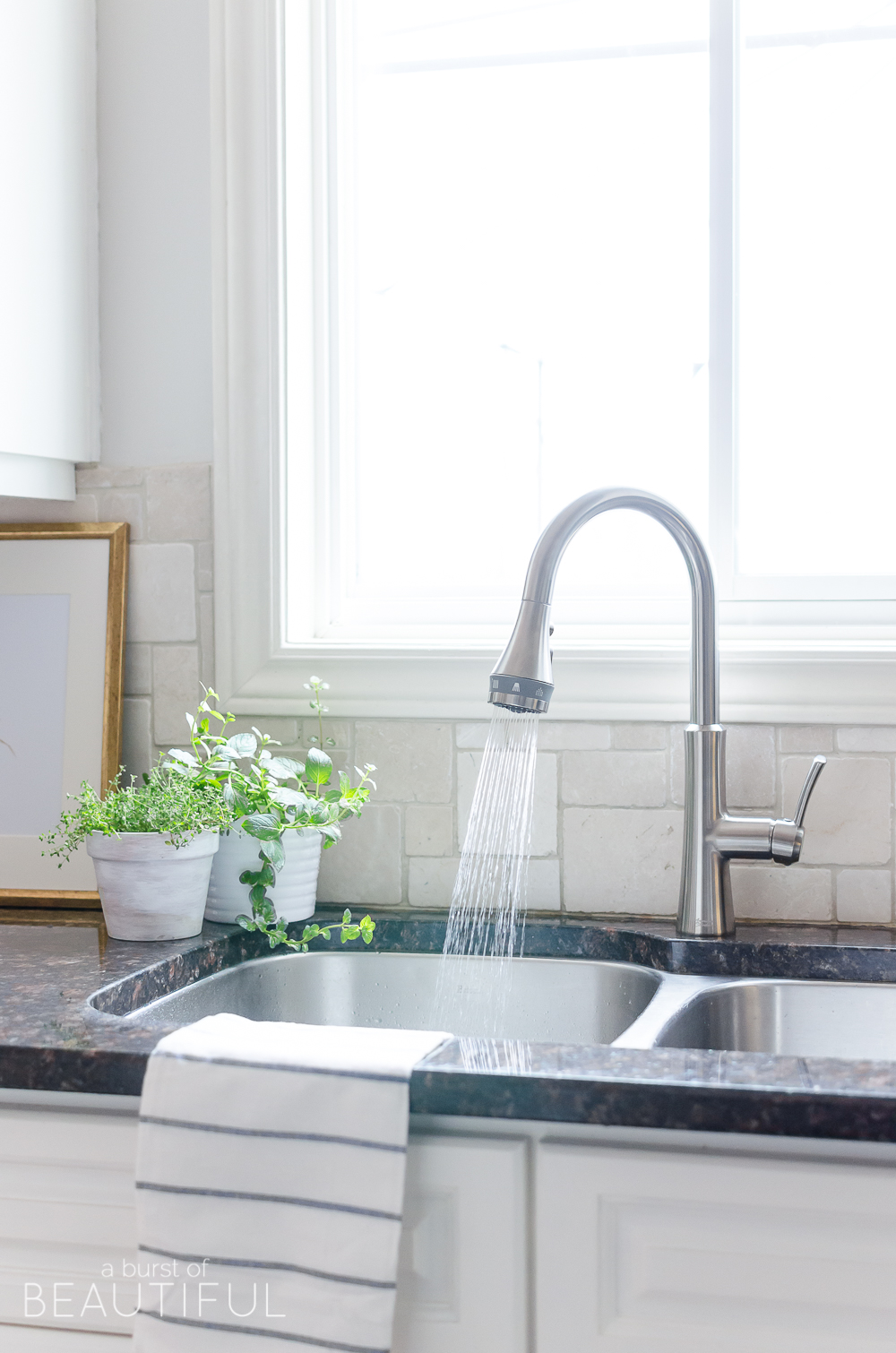 As soon as our new faucet arrived, Nick got to work installing it (which he said was the easiest job he has ever had!). I happened to be out of the house when it was delivered, but when I returned home and saw it for the first time I did a little happy dance. It completely updated the look of our kitchen.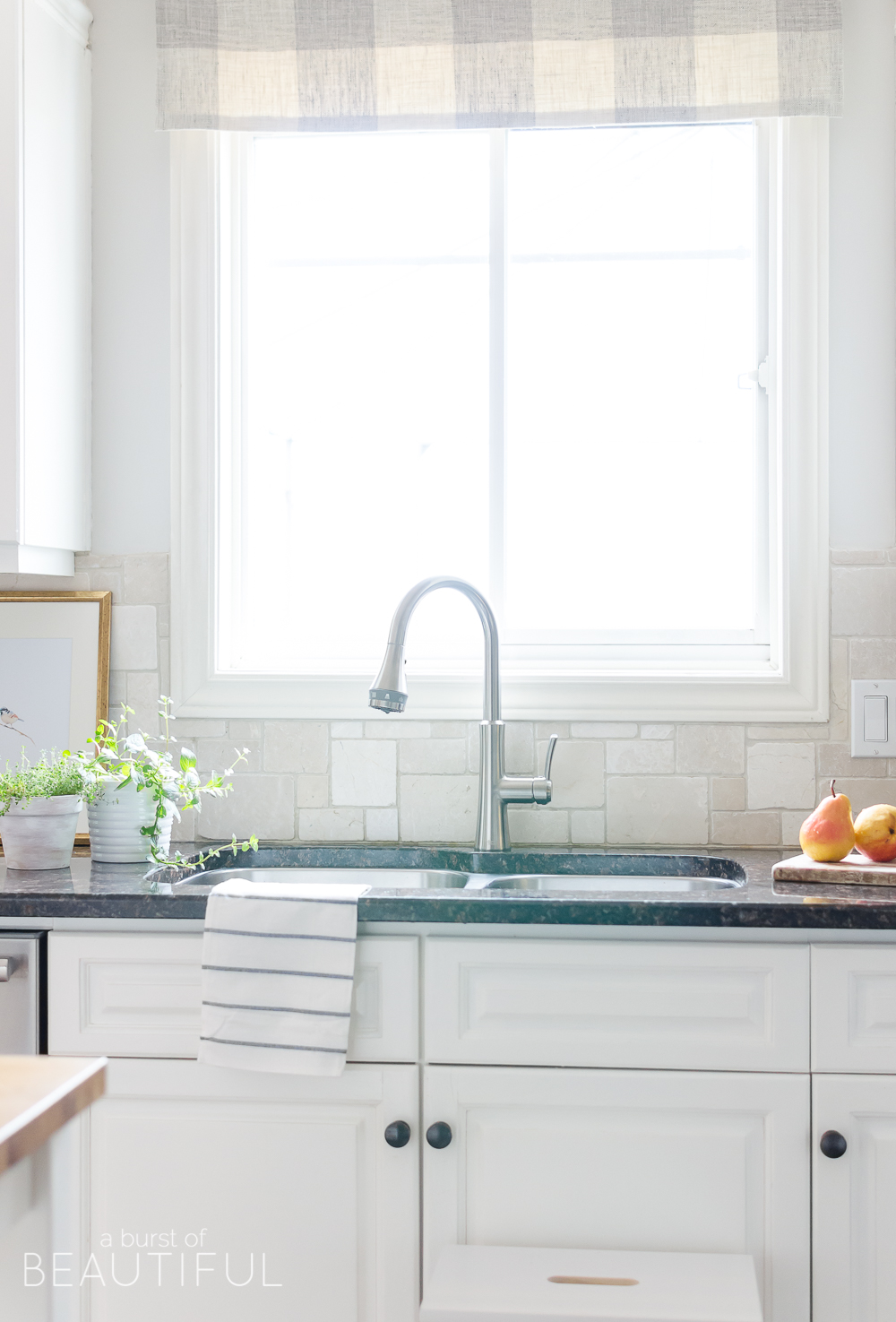 I know what you're probably thinking…I can get pretty excited over something as simple as a new kitchen faucet.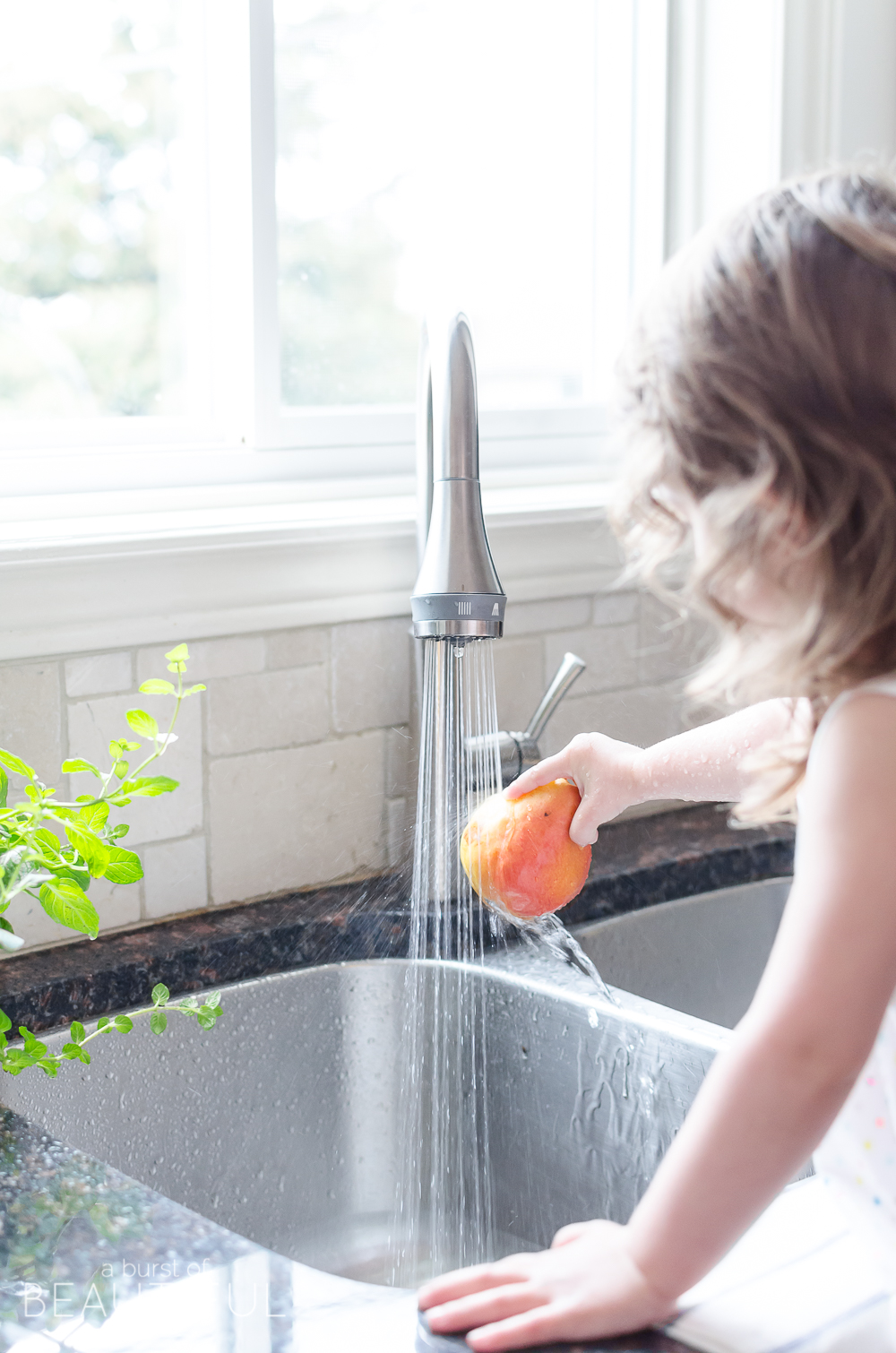 And you're right, I do! But I find such joy in creating a beautiful and welcoming home for our family to enjoy, and when something as easy as updating our kitchen faucet creates such a fun new look it adds a little bounce to my step. 🙂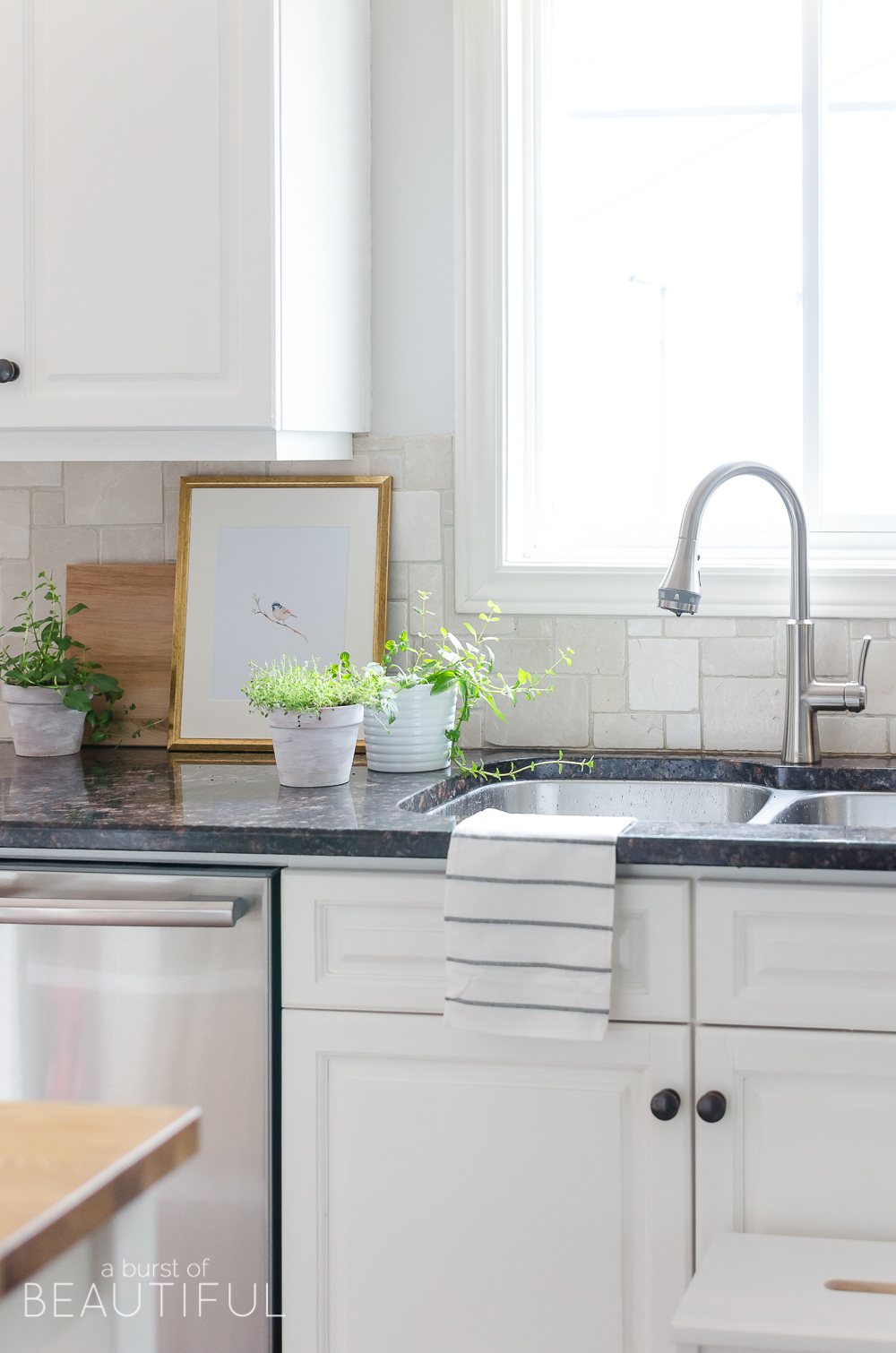 And besides, it's the little things, right? (P.S. You can find the free printable for this sweet bird print from my friend here)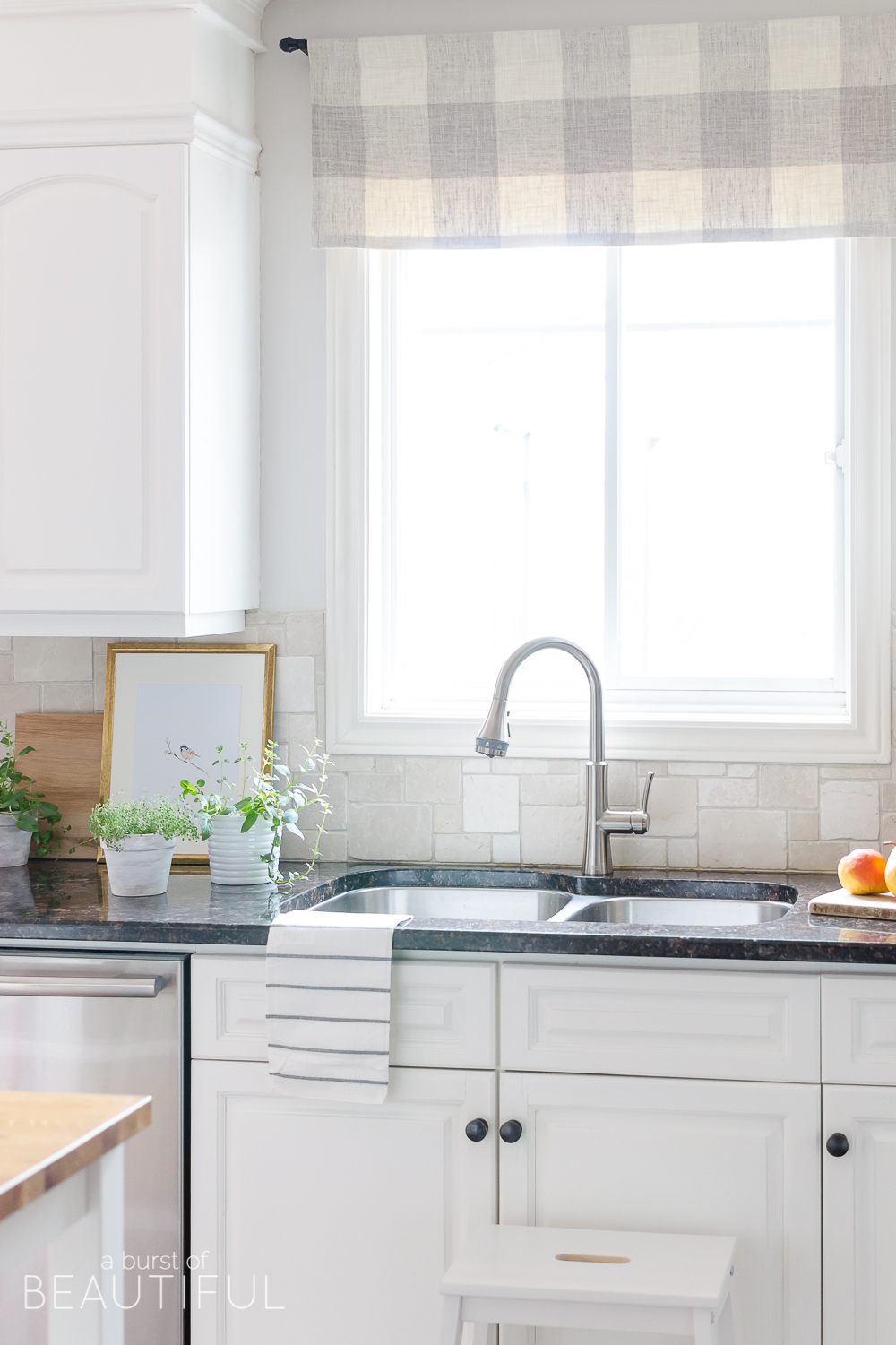 I think it's the clean lines that I love so much. It pairs so well with our kitchen, playing on both the traditional farmhouse feel of our home with a touch of modern simplicity. I also love how the height of it fills in the space below the window, it feels like we have a real kitchen faucet now.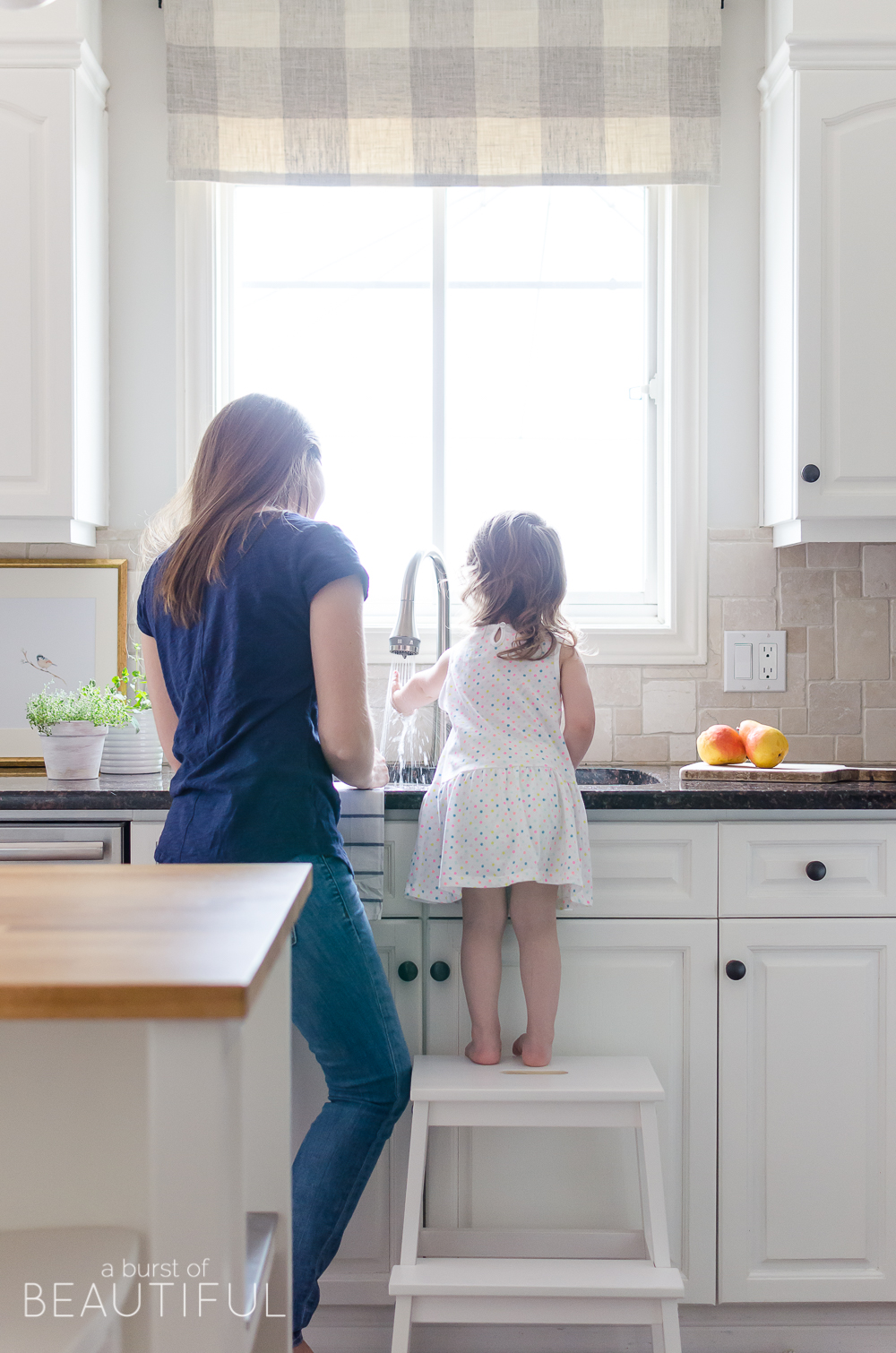 Can you guess what our daughter's favorite feature is?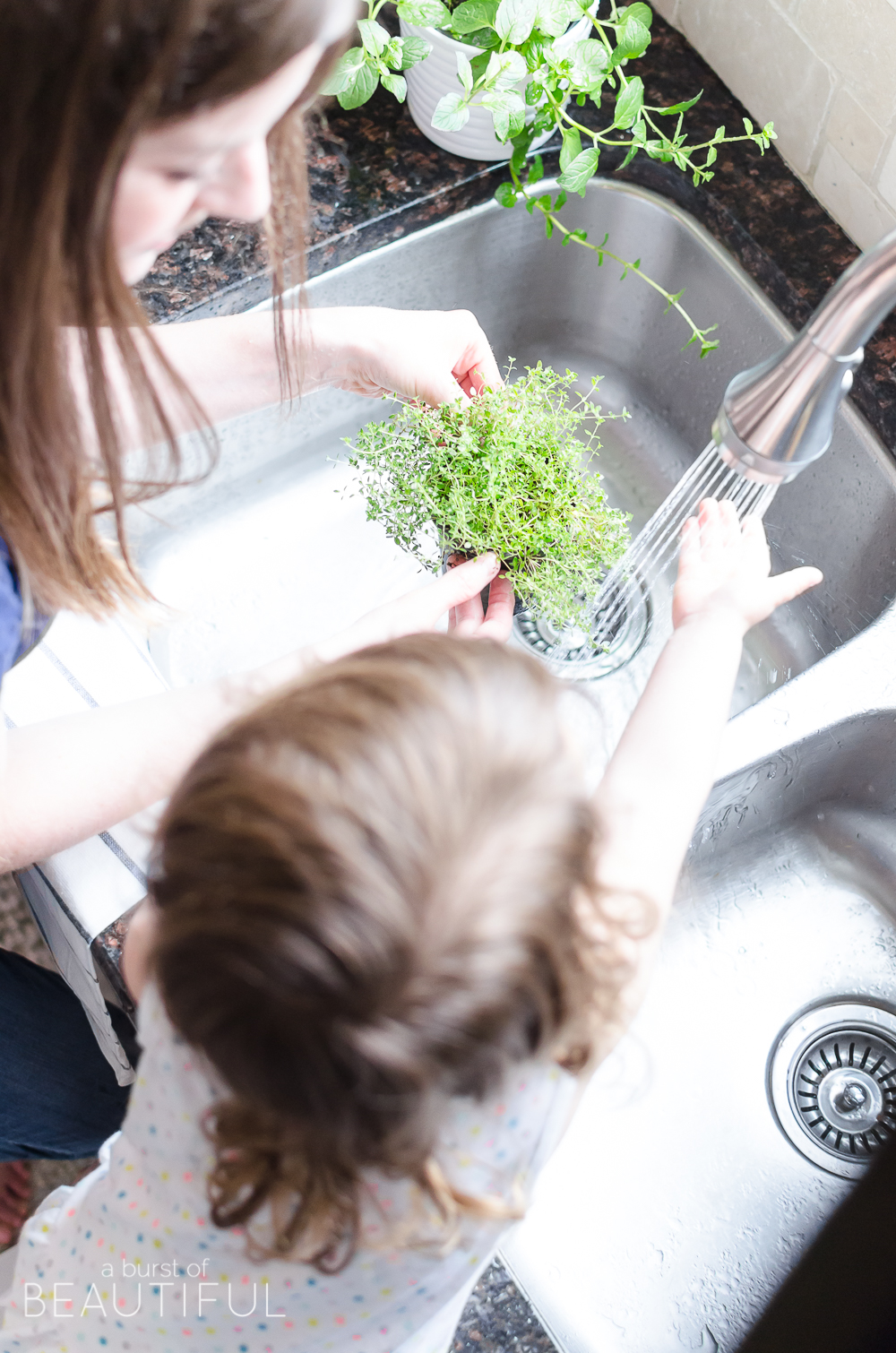 You got it…the four different spray functions. It makes everything from washing the dishes to watering our plants fun. And I have to say, I don't mind my new little helper one bit!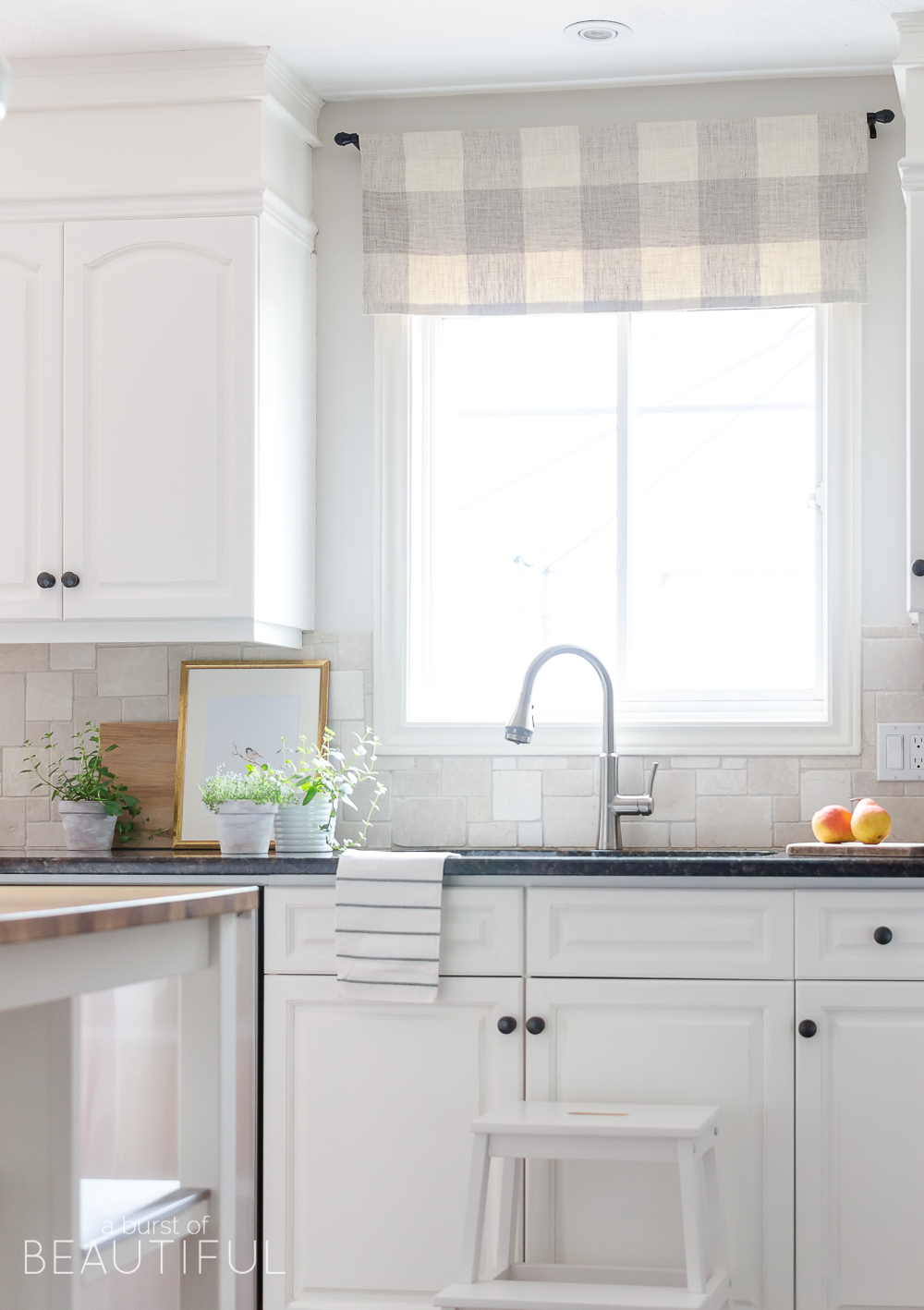 So if you feel like your kitchen needs a little pick-me-up, something as simple as updating your kitchen faucet will probably do the trick. It's an inexpensive and quick upgrade that anyone can do, and it might just leave you doing a little happy dance too. 😉
Alicia xo