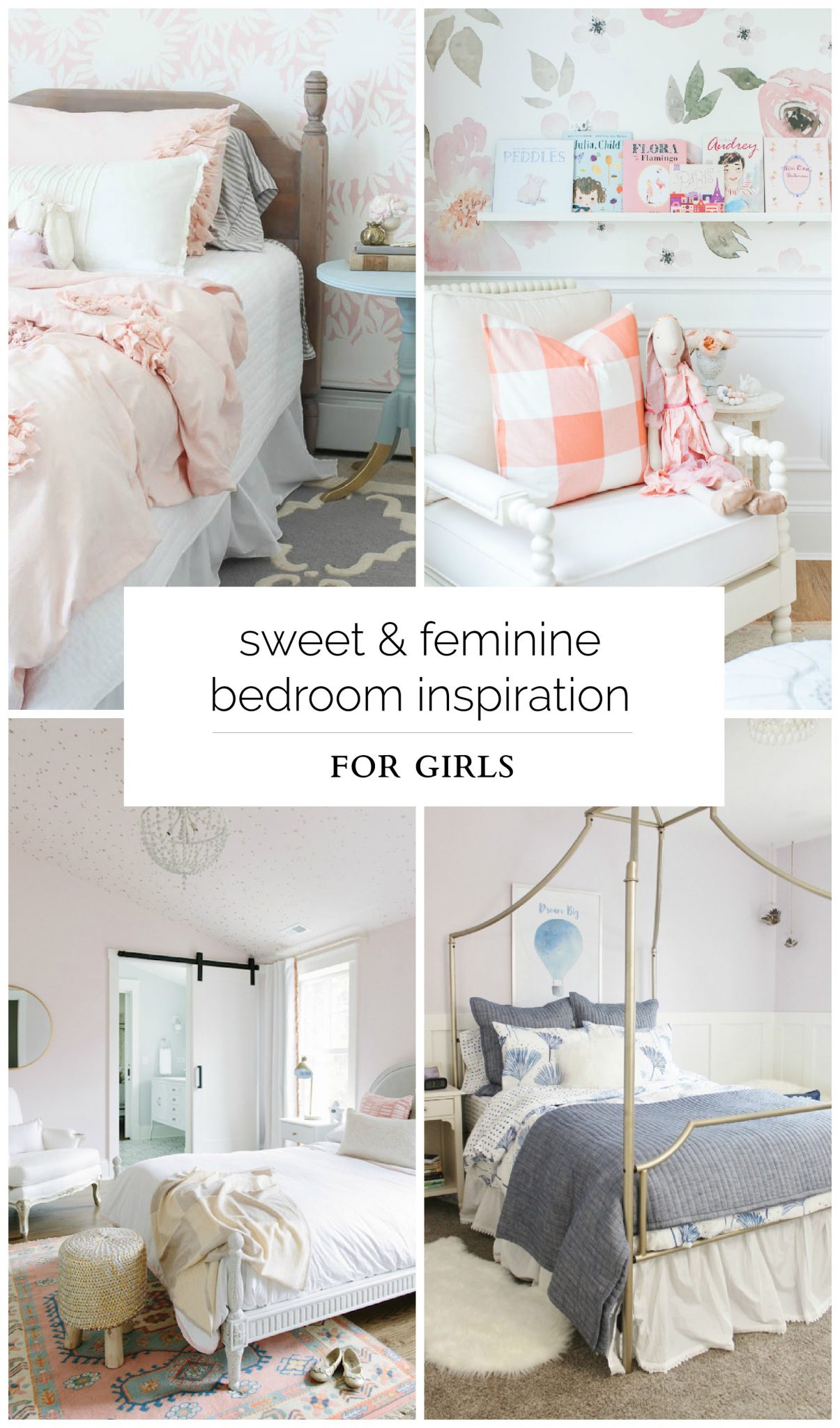 I recently shared the design plans we created for our little one's "big girl" bedroom. We put a lot of love and thought into planning a space that is not only soothing but also sparks her creativity and imagination. We have begun putting these plans into action and I can't wait to get this beautiful little space complete and see our daughter's eyes light up when she see's it for the first time. And of course, we can't wait to share it with all of you.
In the meantime, I thought it would be fun to share some of the beautiful images that inspired our plans and share some of the same design elements – soft pale pink palettes, touches of gold, whimsical and feminine details and inspiring patterns.
My favorite sweet and feminine bedroom inspiration for girls …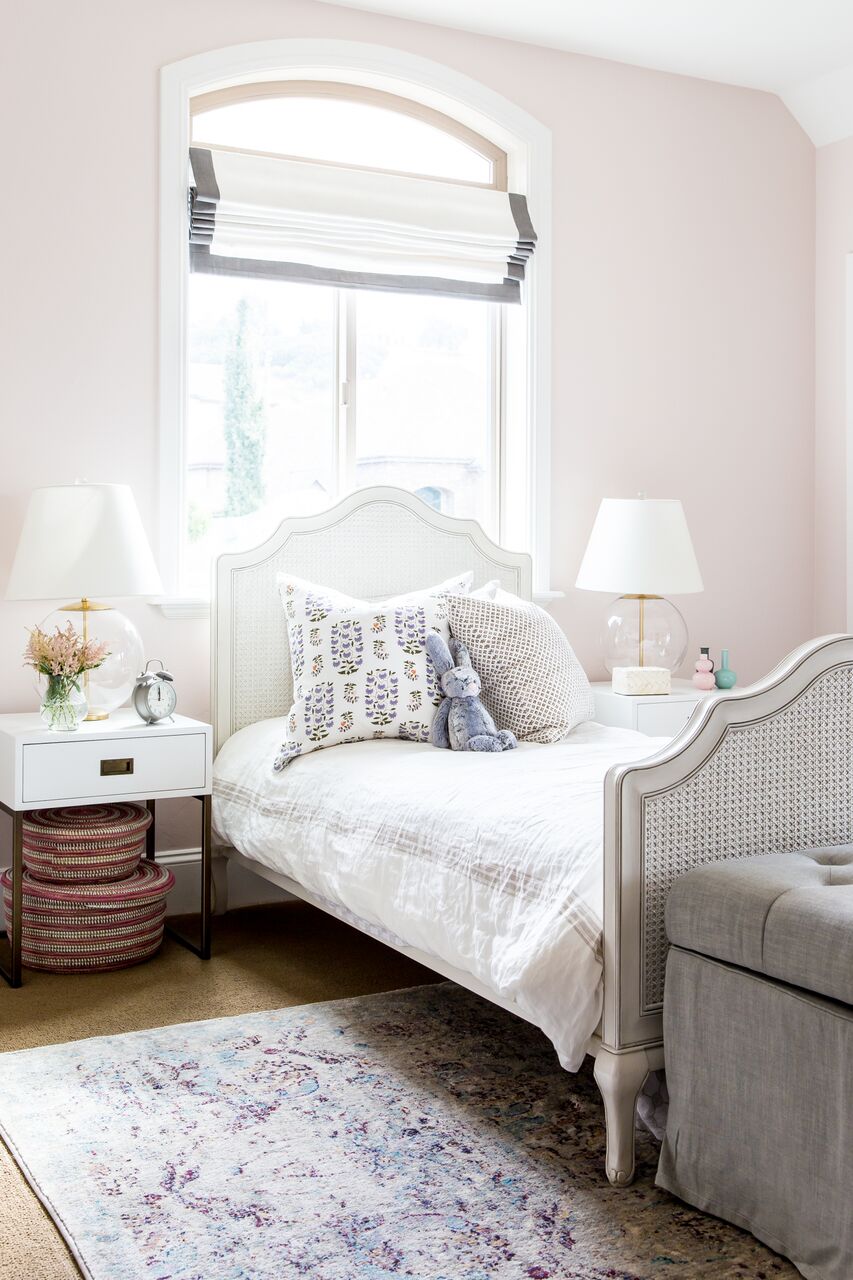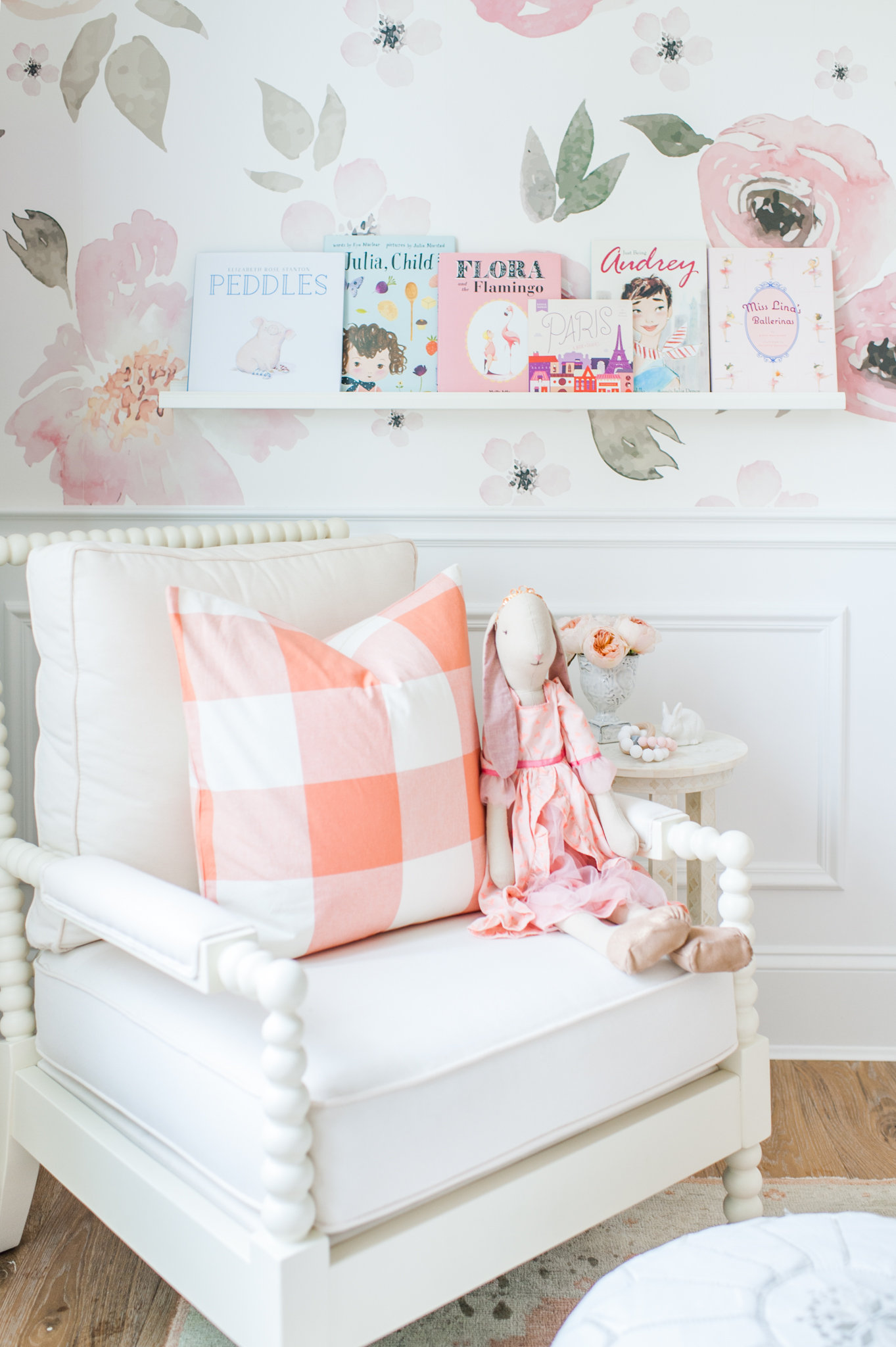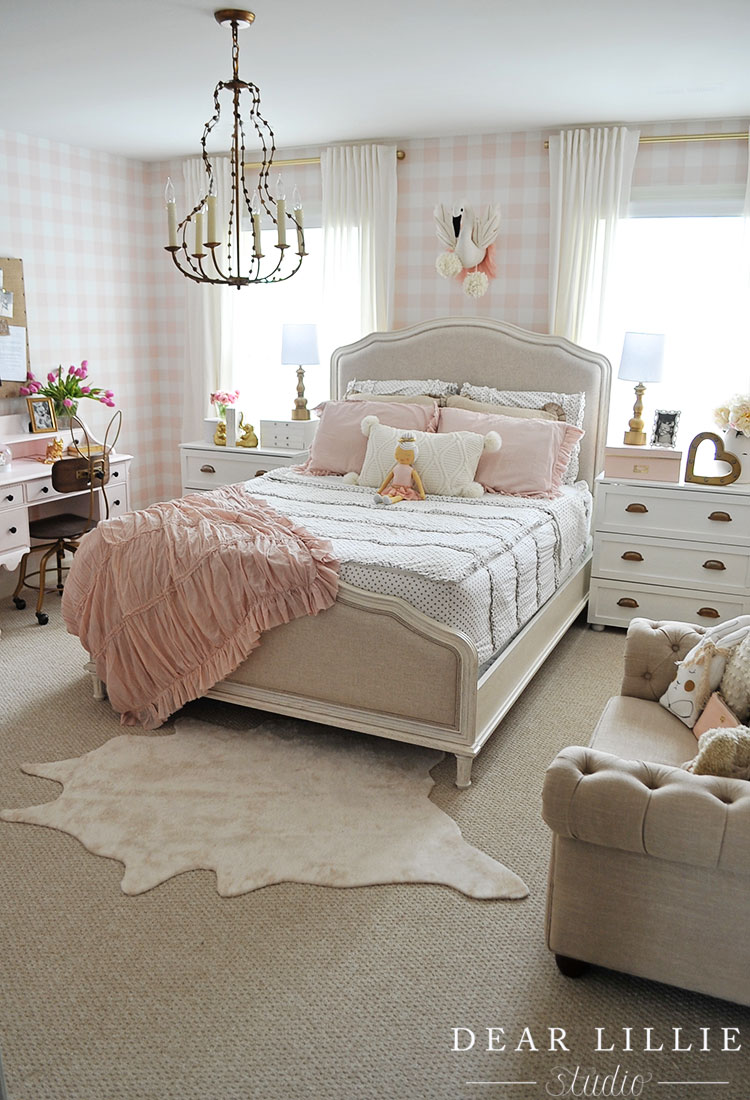 Jennifer Holmes of Dear Lillie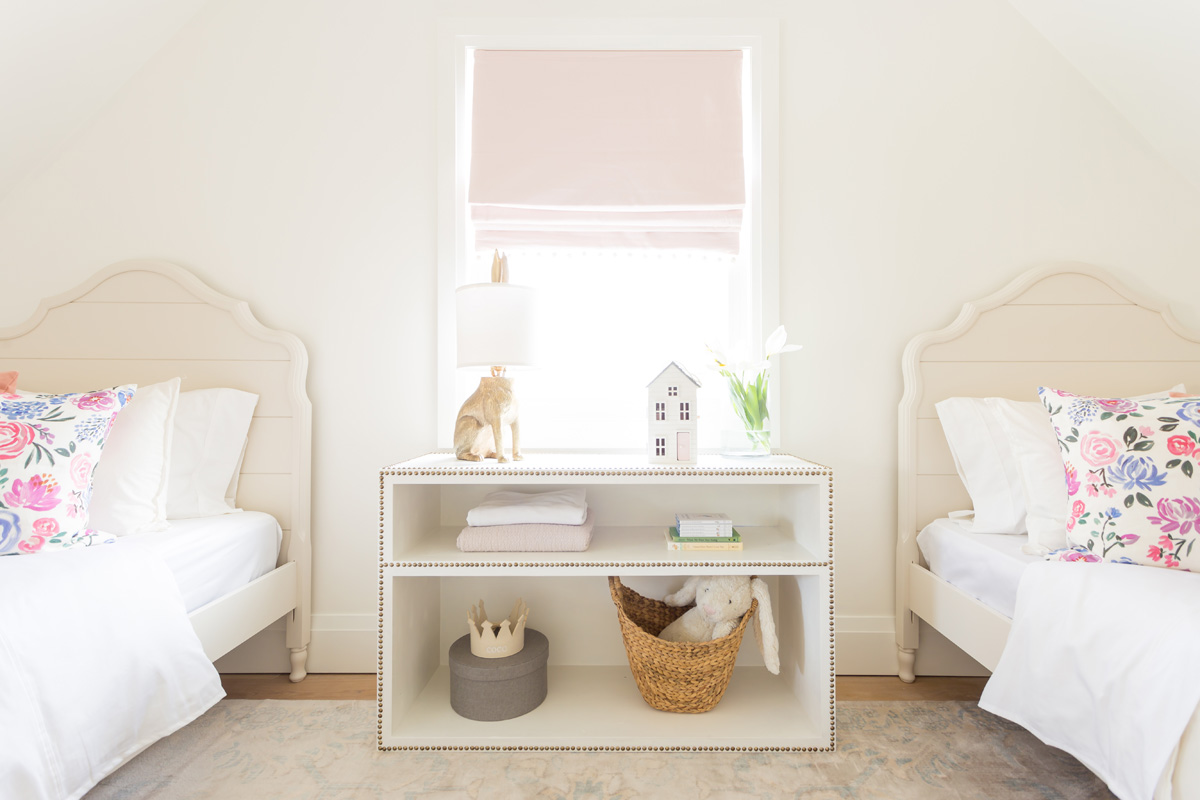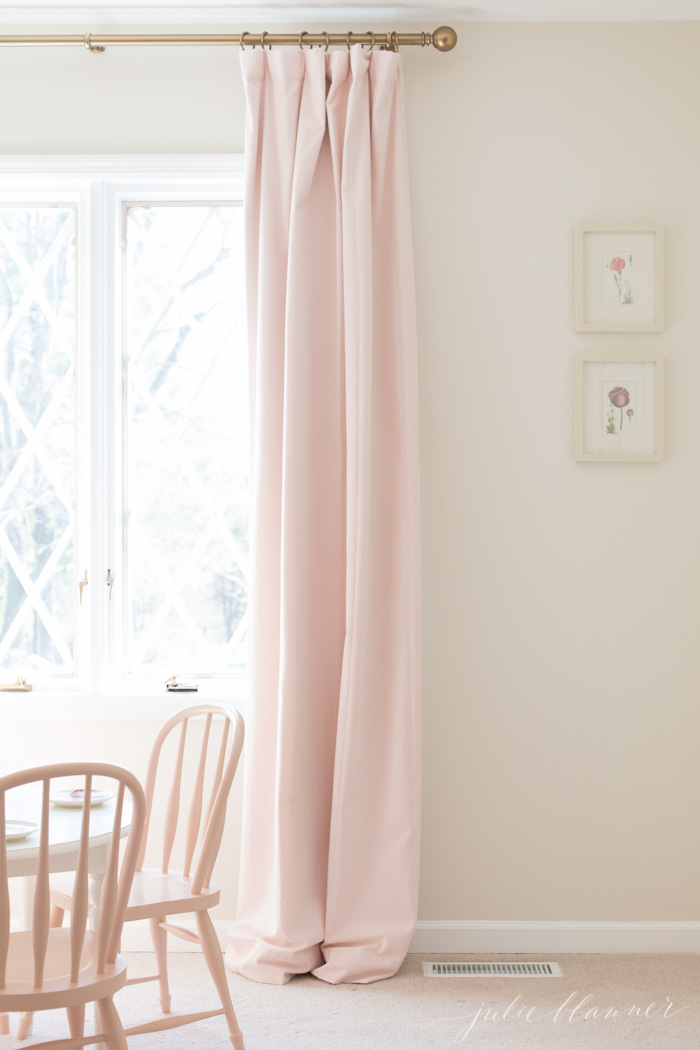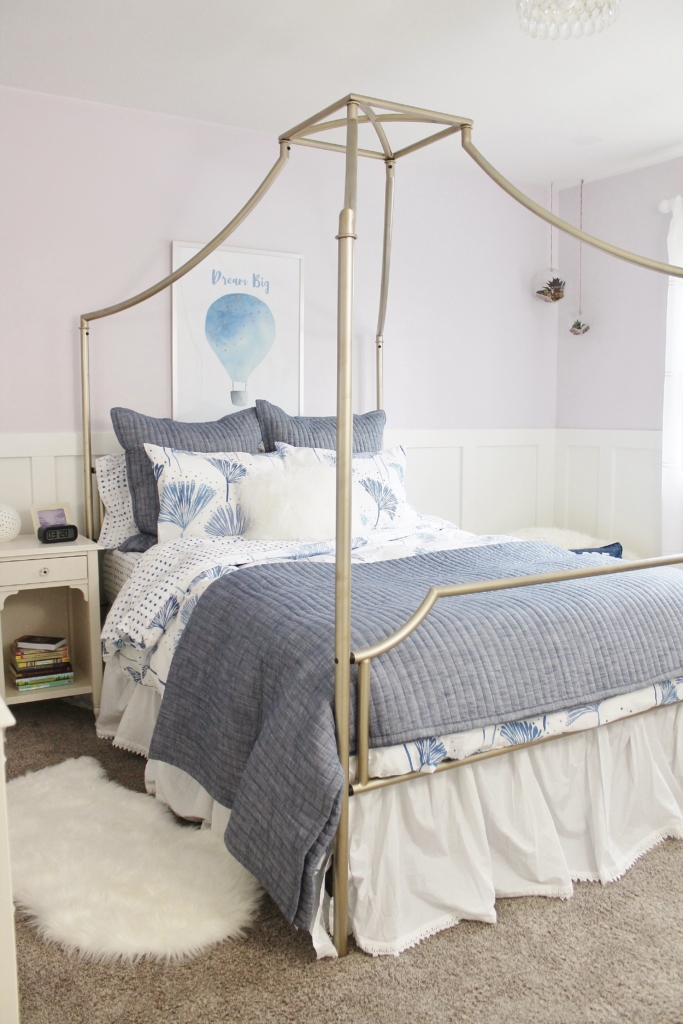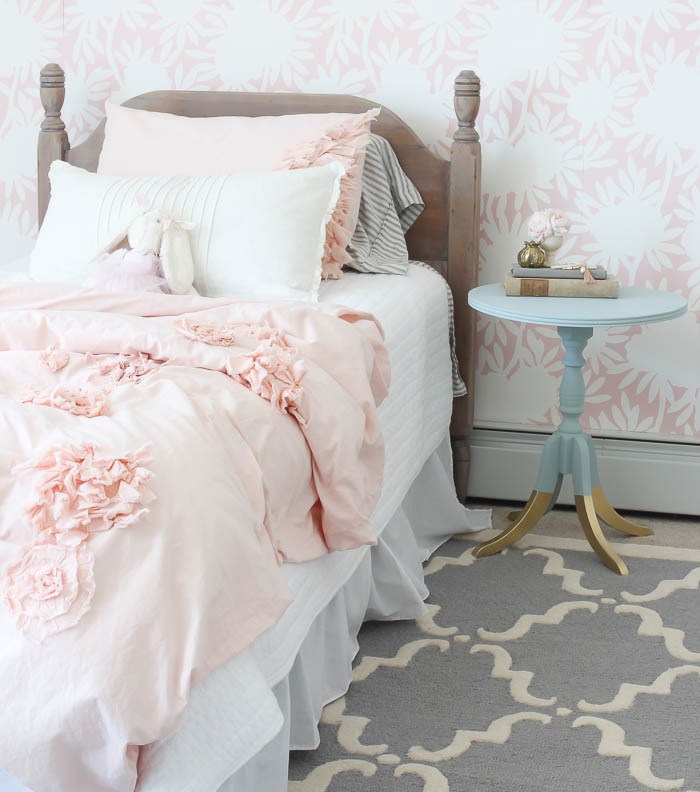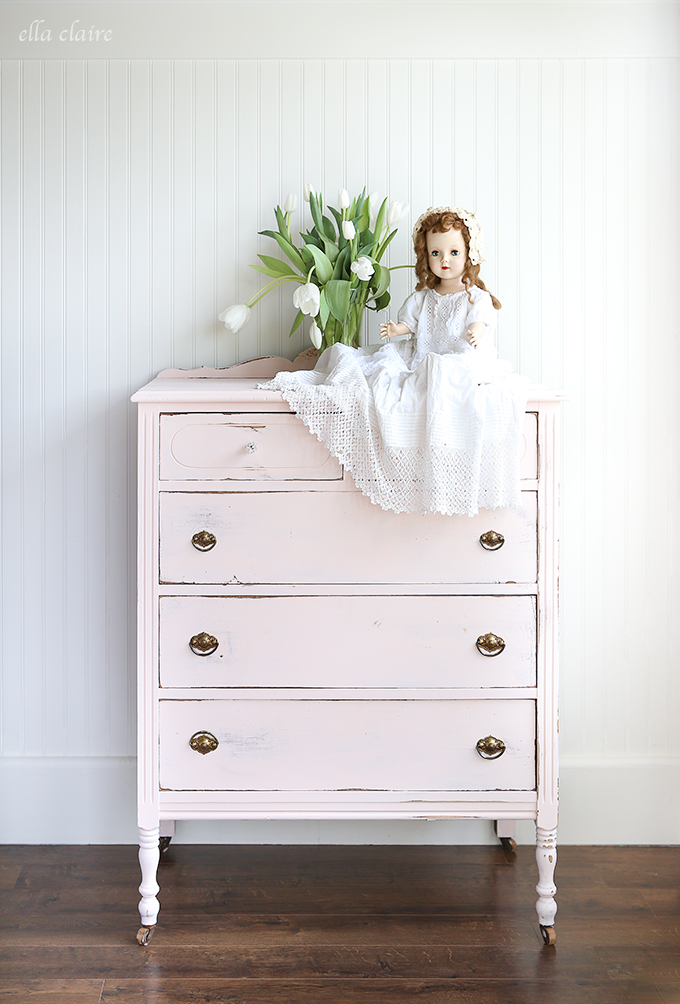 Each one of these beautiful bedrooms is both magical and peaceful, they are spaces that any little girl would love to call her own.
If you want to keep current on the progress of our little one's bedroom, be sure to follow us on Instagram where we will be sharing sneak peeks and little glimpses at the space as we work on completing it.
Alicia xo