This beautiful Restoration Hardware inspired printmaker's coffee table is a project you can build in a weekend at a fraction of the price with our free plans!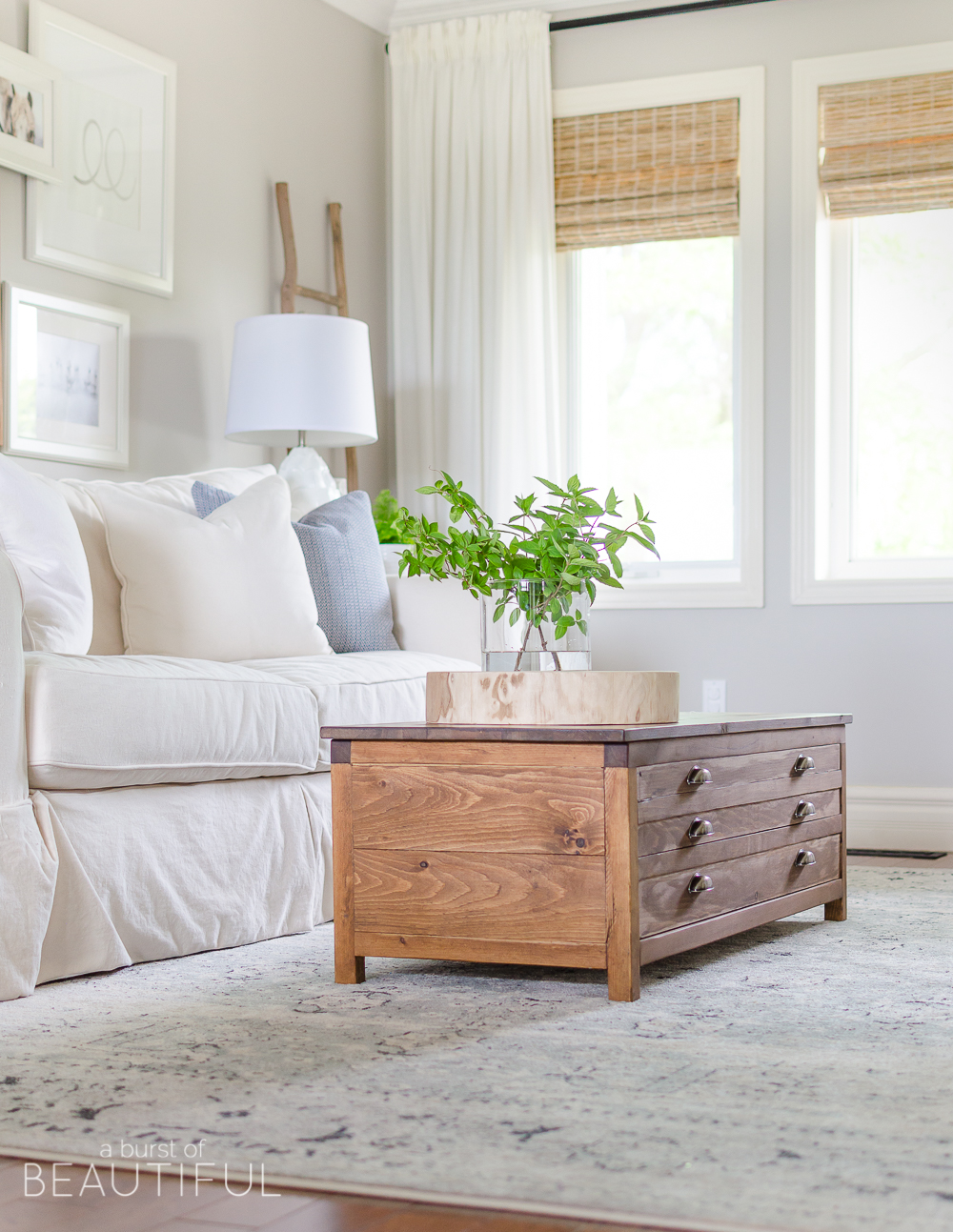 If you've been following us for some time now you probably know that I love to decorate and Nick loves to build. It's an amazing combination and often results in us changing the look of our home fairly often. I absolutely love that I can rely on Nick to bring our visions to life giving me beautiful new pieces to decorate our home with.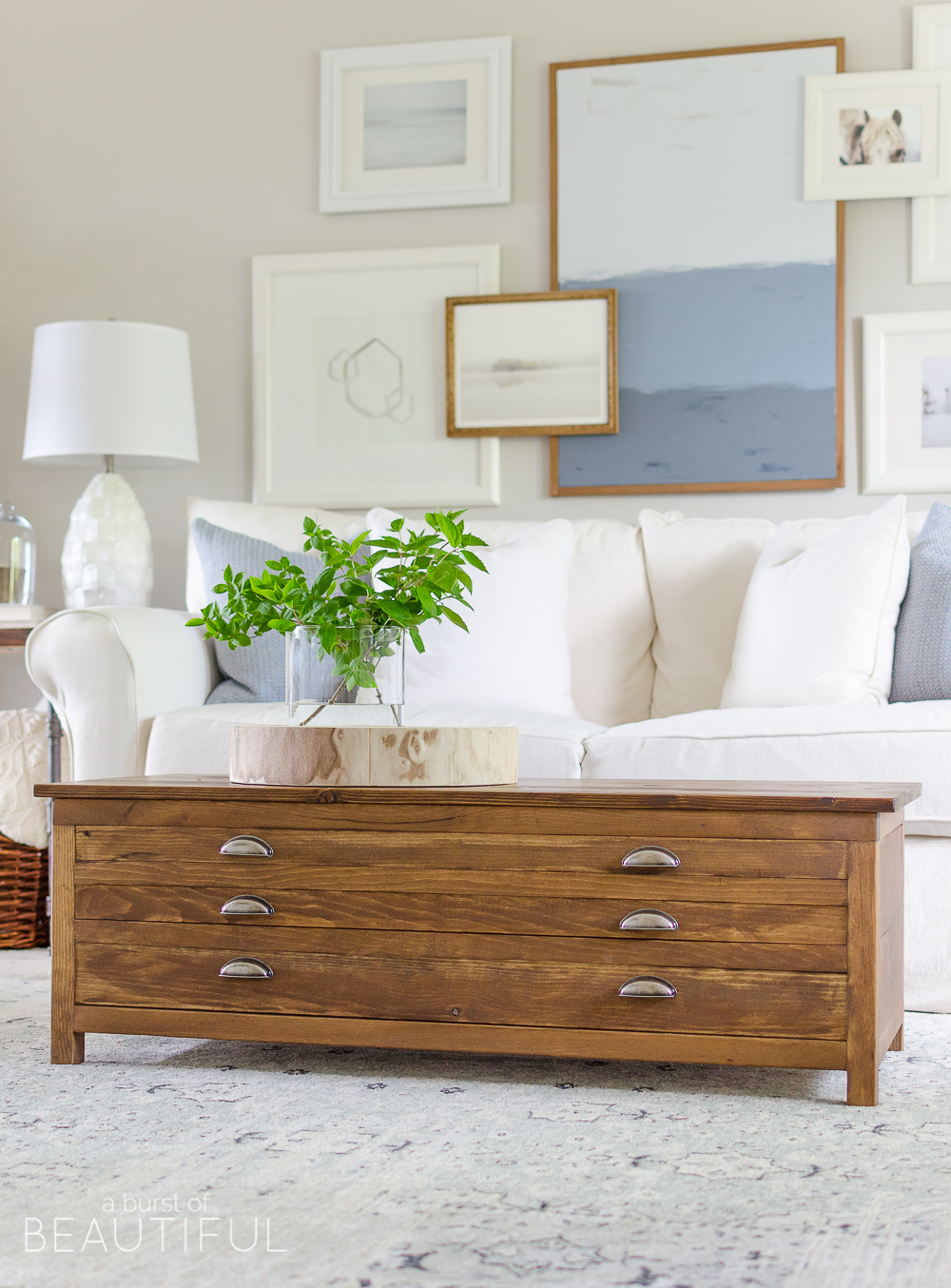 In fact, I think it might have started with our original coffee table (you can see it here), this is one of the first pieces I can remember him building for us. It is a wonderful piece (and don't worry…it's heading to a loving new home!), but we decided it was time to replace it with something that had a bit more storage.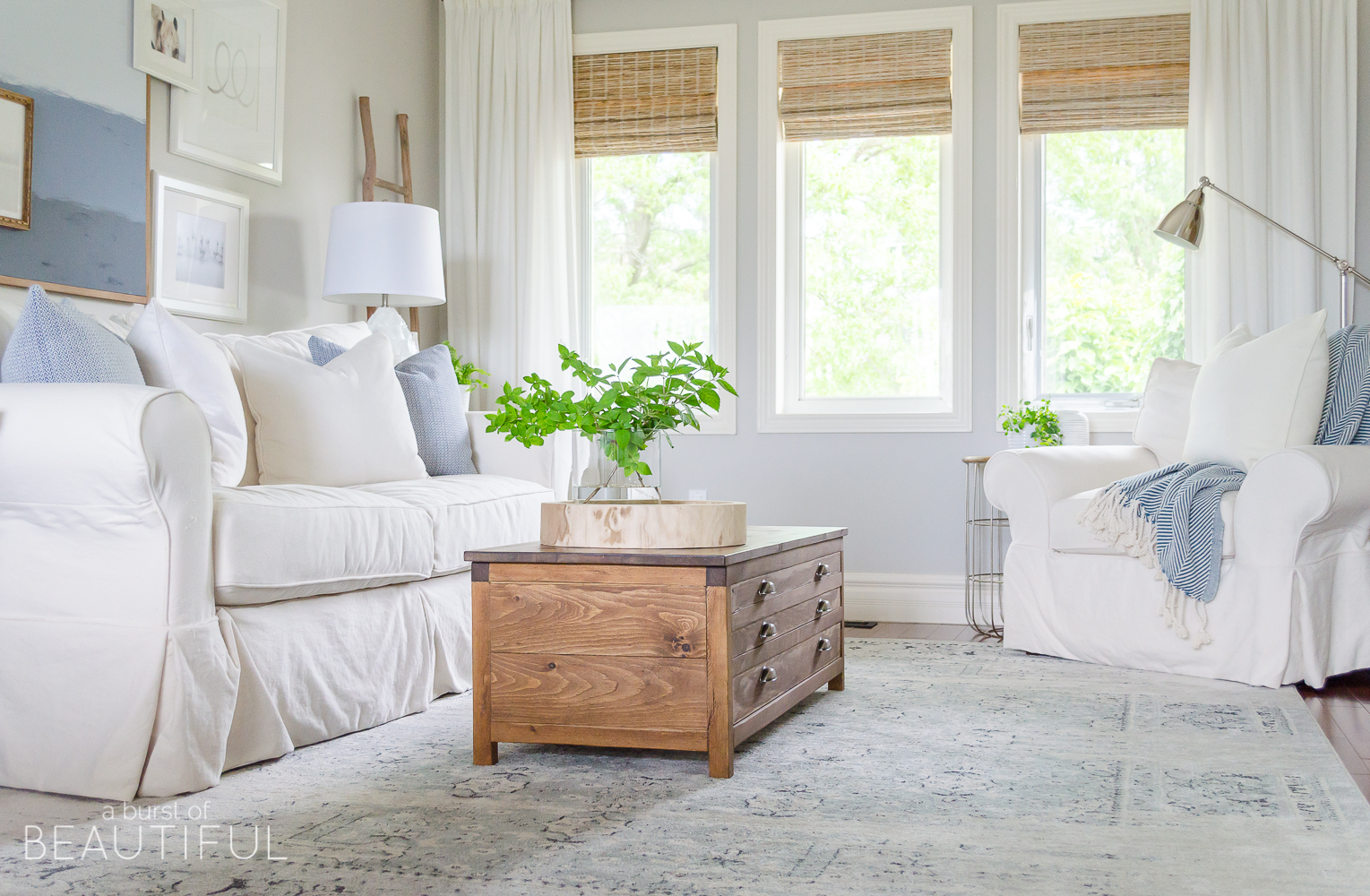 So I told him what I had in mind, I thought a piece similar to the blanket chest he built would be nice, but he took it to the next level with this beautiful Restoration Hardware inspired printmaker's coffee table. Isn't it just perfect?
You might remember seeing it for the first time here, but today we are sharing the free plans with you.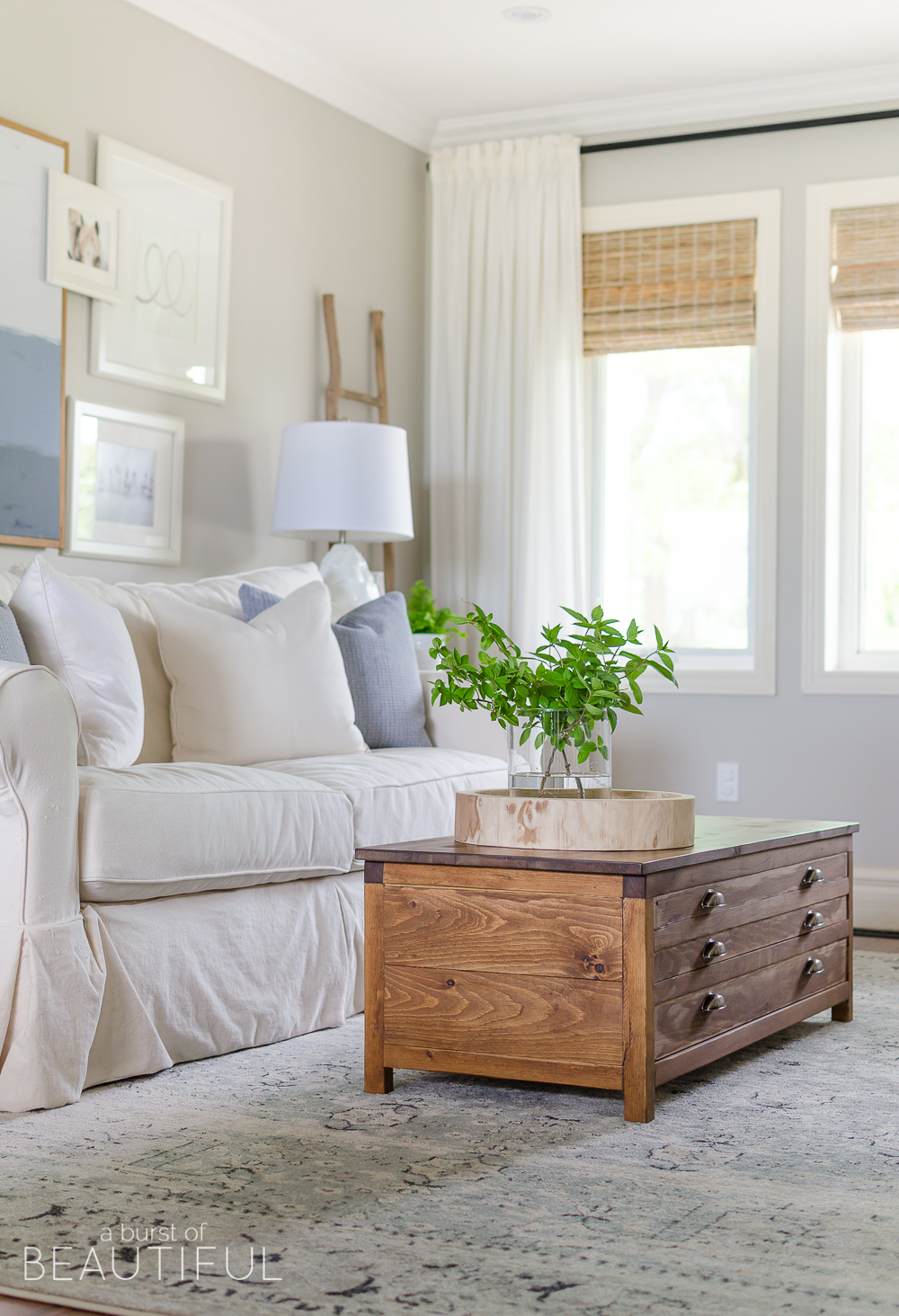 Like many of you, we adore Restoration Hardware's furniture, but it can come with a higher price tag, something we don't always have the budget for. We didn't let that stand in our way and Nick put his creativity and carpentry skills to work. This is the coffee table that inspired him and here is a closer look at the one he built for us…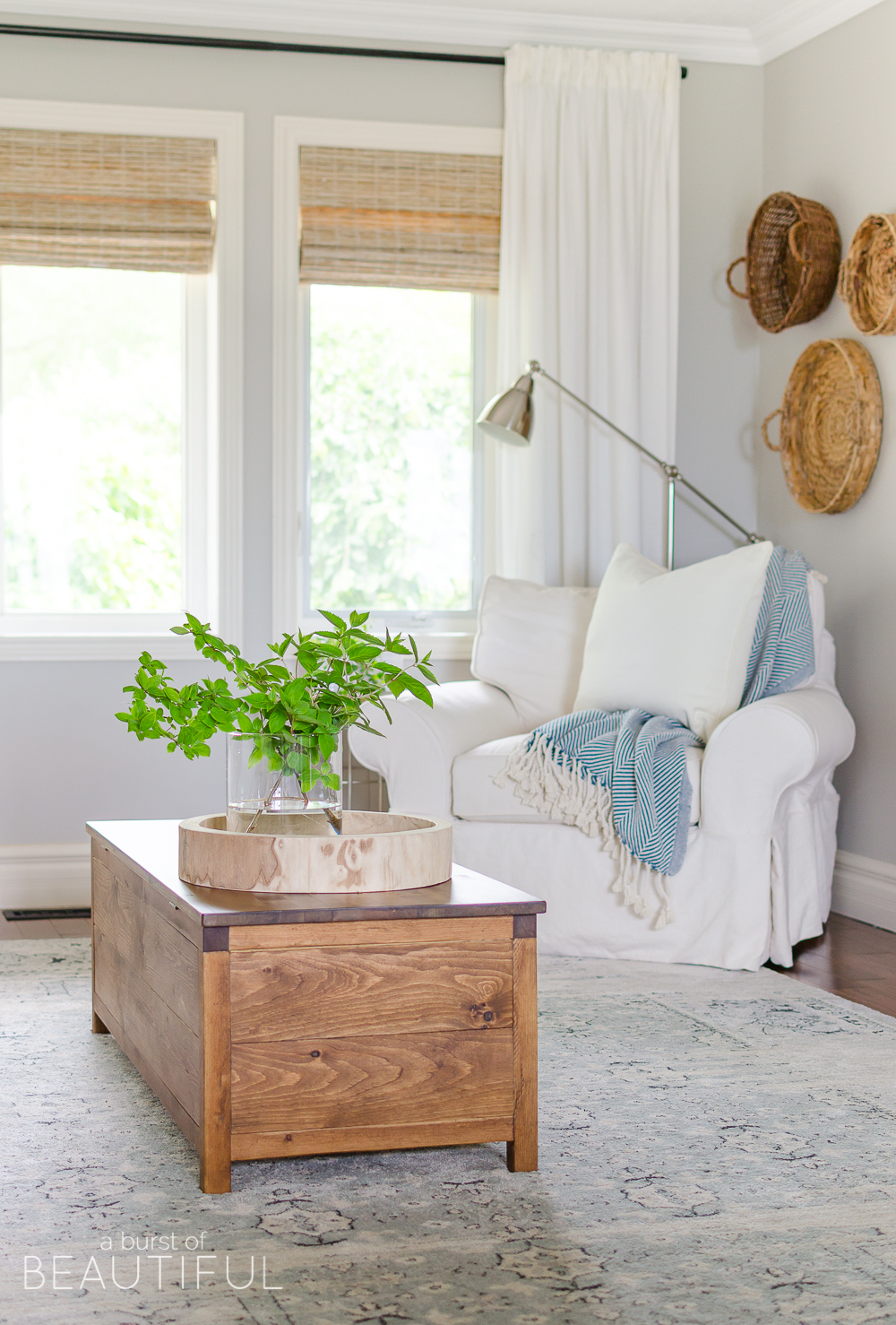 It's pretty close to the original, isn't it? But the best part is that it only cost a fraction of the price. Restoration Hardware's coffee table retails at $1250, but we spent approximately $125 to build ours. That's a lot of savings! A savings I put towards these beautiful new lamps in our living room….shhh! 😉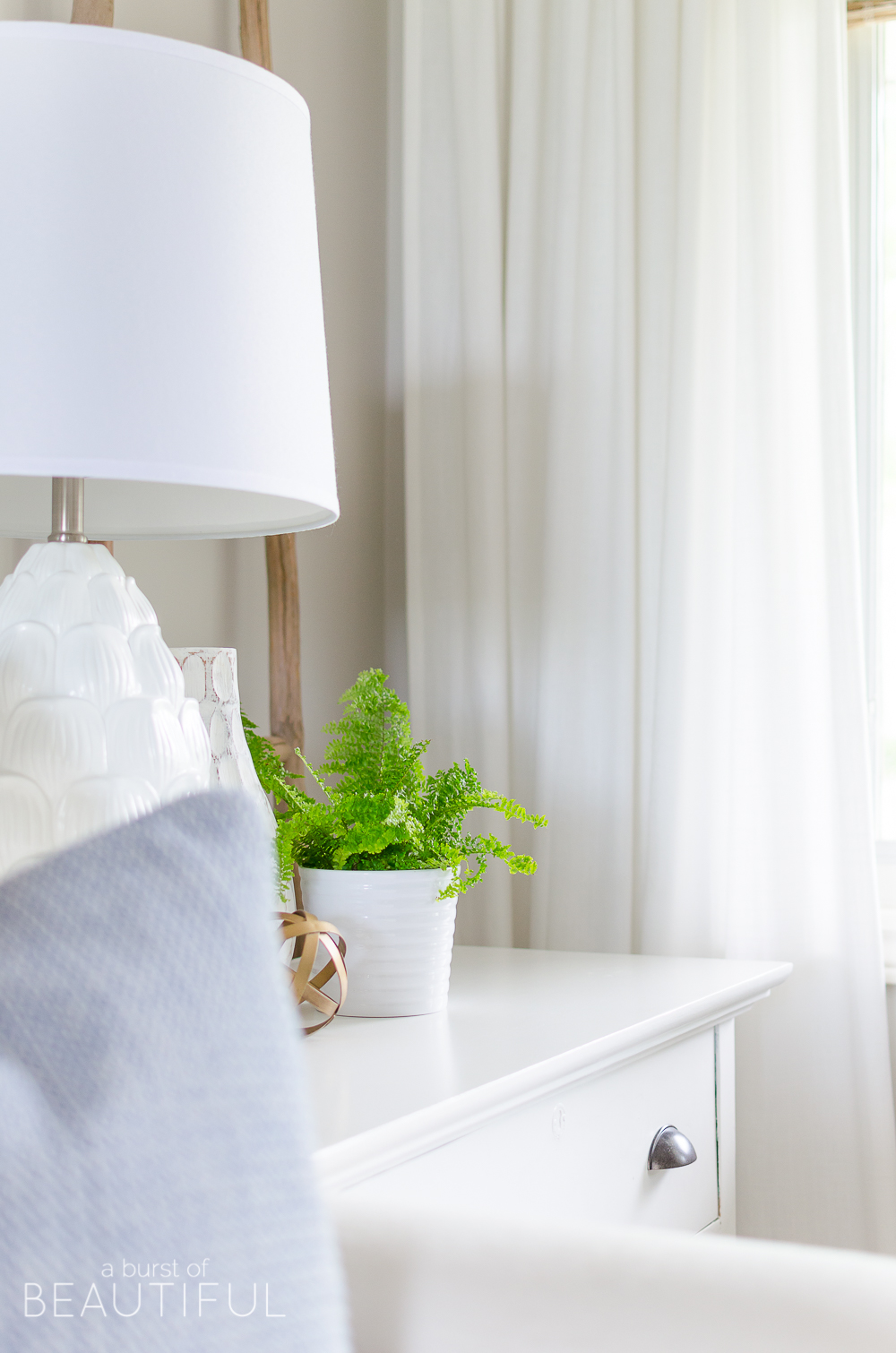 Anyway, back to our lovely new coffee table. The main difference between ours and Restoration Hardware's is that our coffee table has faux drawers, they are just there for looks. Instead, the top of our table lifts open just like our blanket chest.
Nick designed it this way to give us more storage than three shallow drawers would provide. But he inset the faux drawers to give them a more realistic look. Smart, right?
He sanded it unevenly so that the stain would absorb differently across the wood to give it an antique feel. It's coated in a dead flat finish so that it doesn't look like a perfect finish…but it couldn't have turned out more perfectly, could it!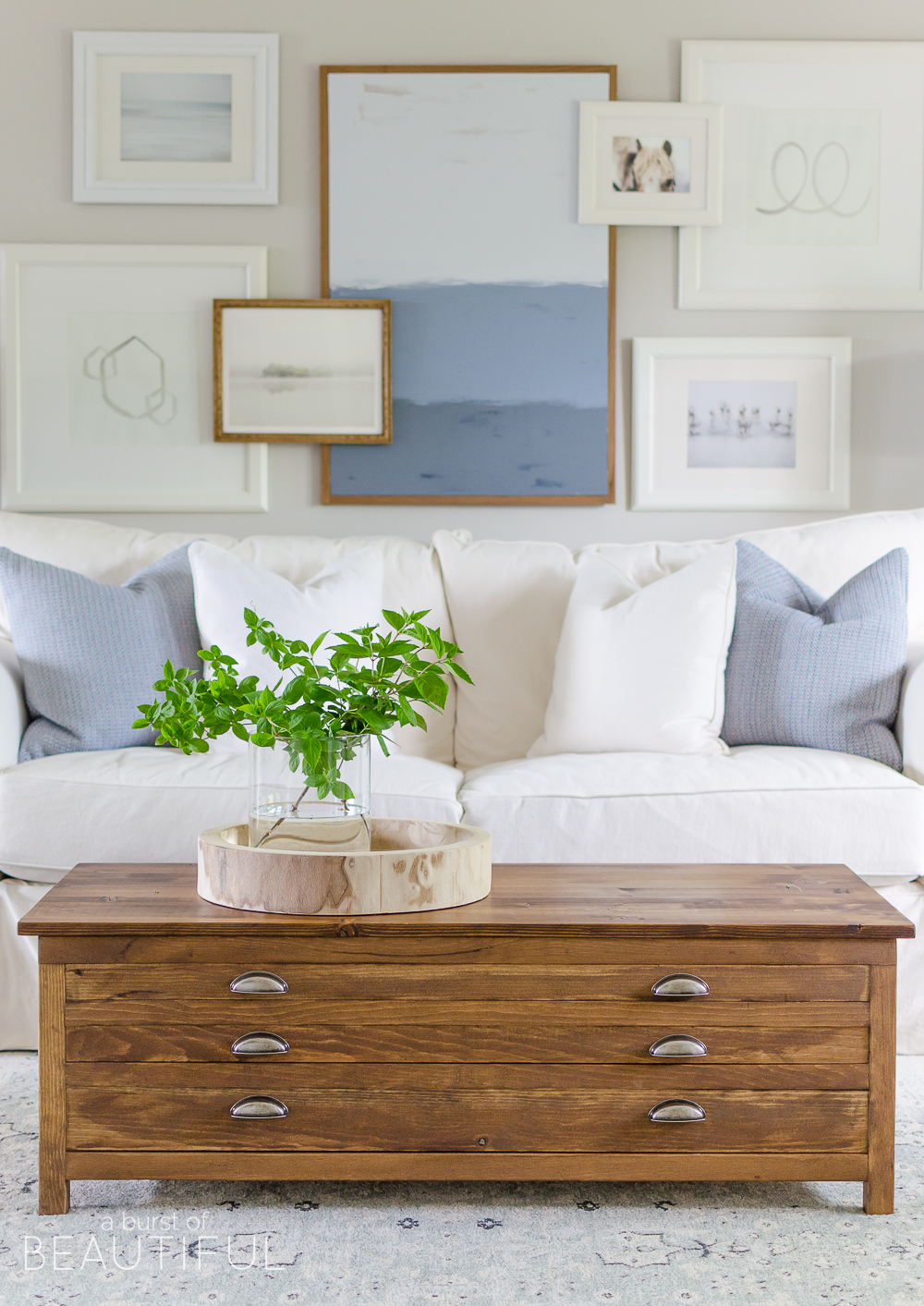 It's perfect for hiding toys, books or extra pillows and throws (because we all know I have a lot of those!). Between our window bench, dining room sideboard, blanket chest and now our new coffee table I am simply loving all of this extra storage space.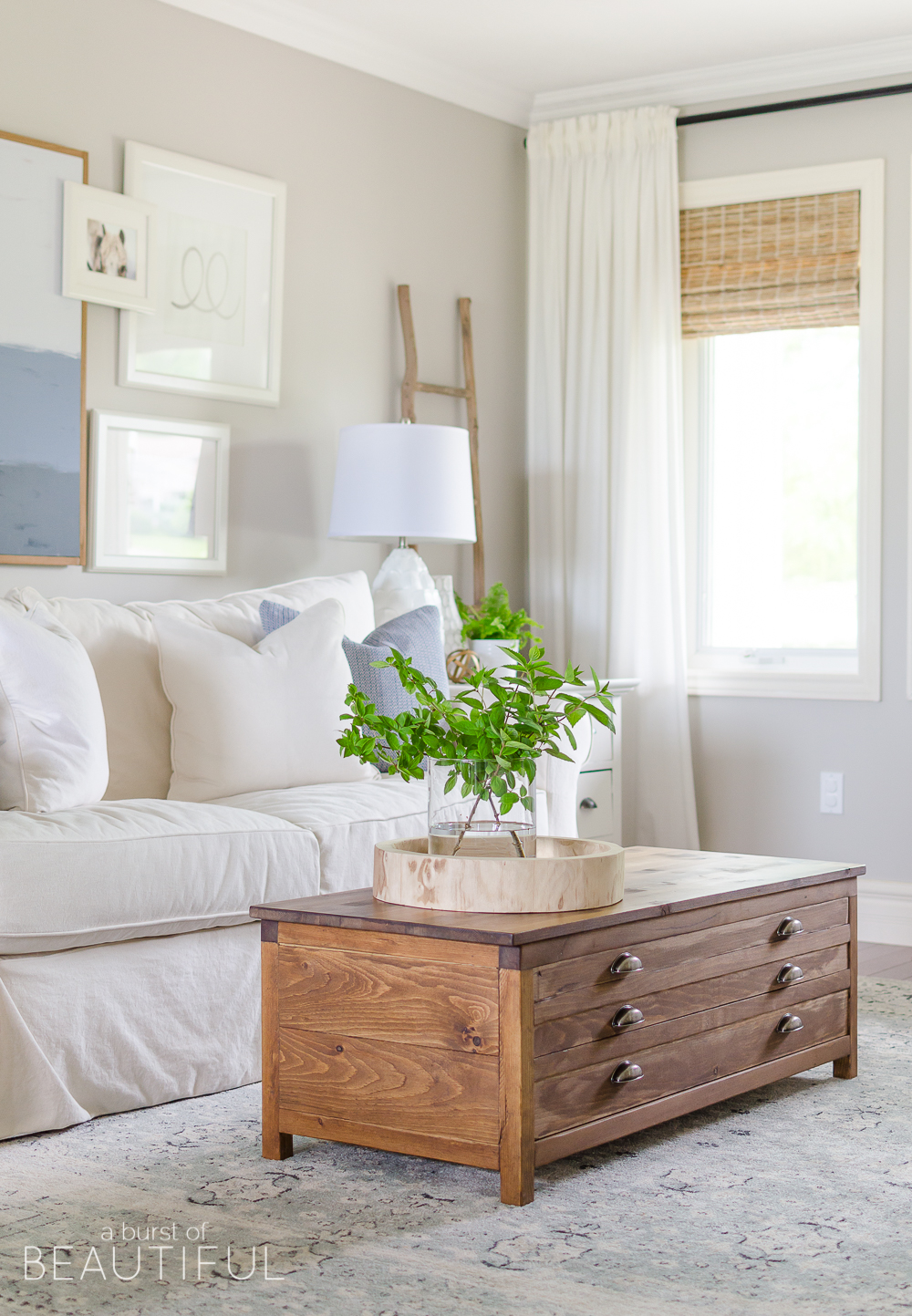 So, if you love this piece as much as we do and want to give it a try you can find all of the details and free plans by following the link below. We hope you enjoy it and as always, if you build our printmaker's coffee table we would love to see the finished piece so make sure you send us a few photos!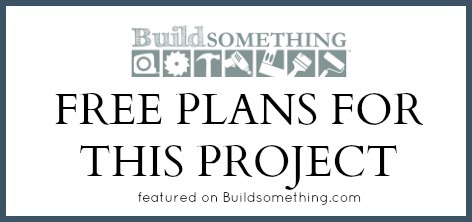 This post was sponsored by Kreg and contains affiliate links.
All opinions and thoughts are my own, see our full disclosure policy

here

.