This post was sponsored by Wayfair Canada. All opinions and thoughts are my own, see our full disclosure policy

here

.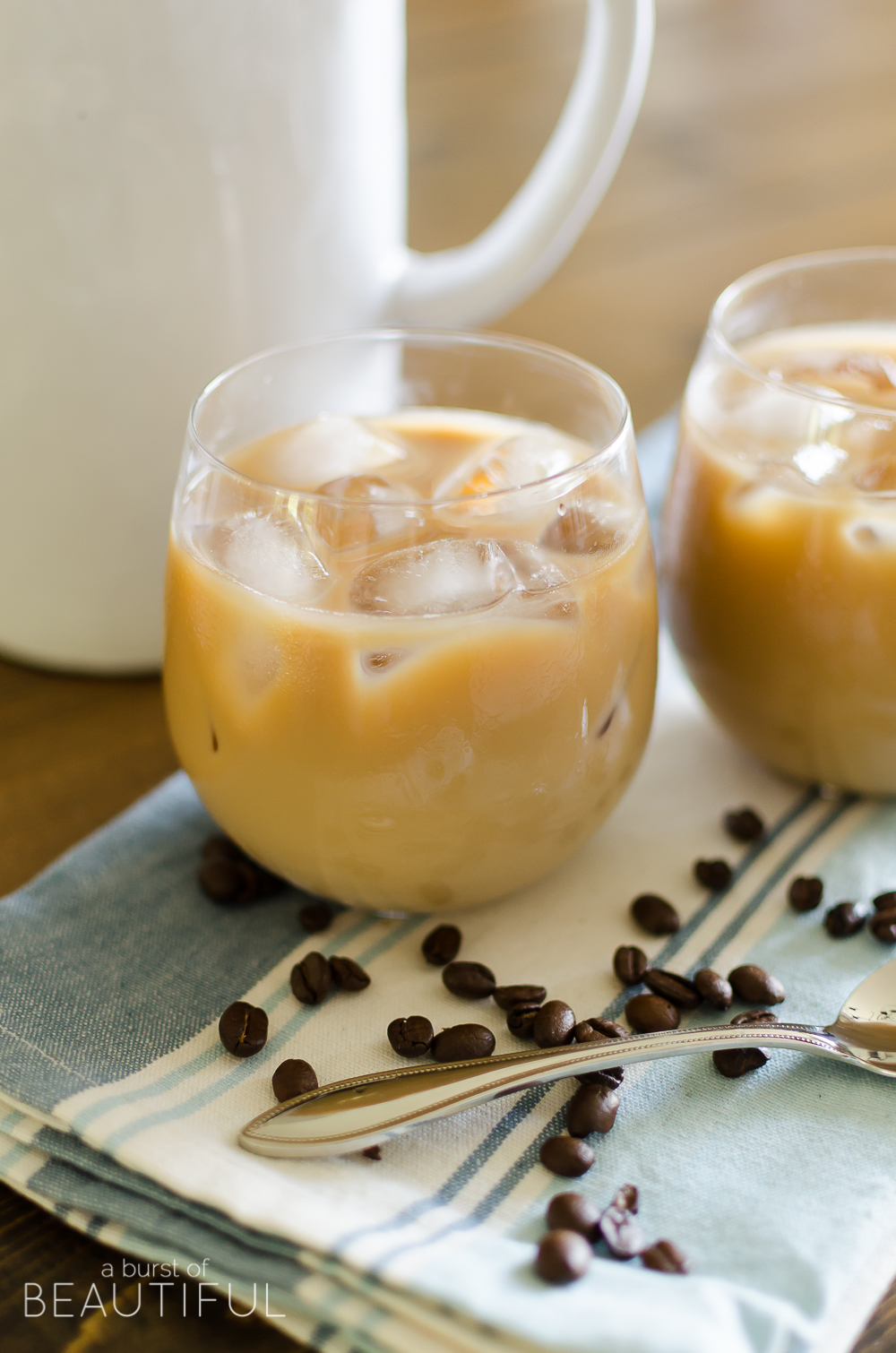 As summer approaches and the cool, crisp morning air suddenly turns hot and sticky even before the sun rises, I look forward to starting my day with a creamy vanilla hazelnut iced coffee.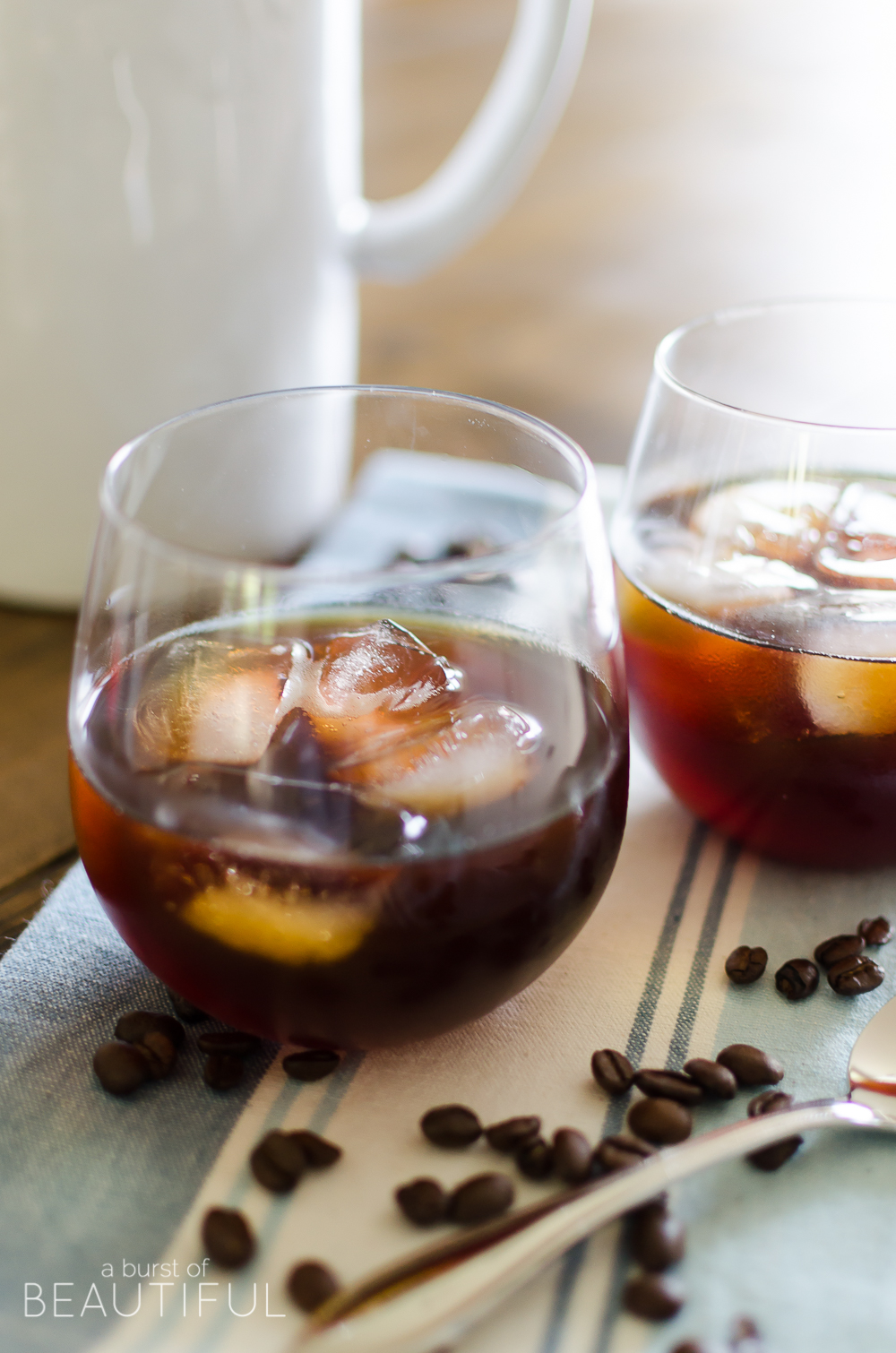 But that wasn't always the case. I used to hate the bitter taste of coffee, but I guess like many things in life it is an acquired taste, one that most grow into. Or it's out of necessity, our busy lifestyles require so much of us these days that we need that extra boost of caffeine to simply make it through our days.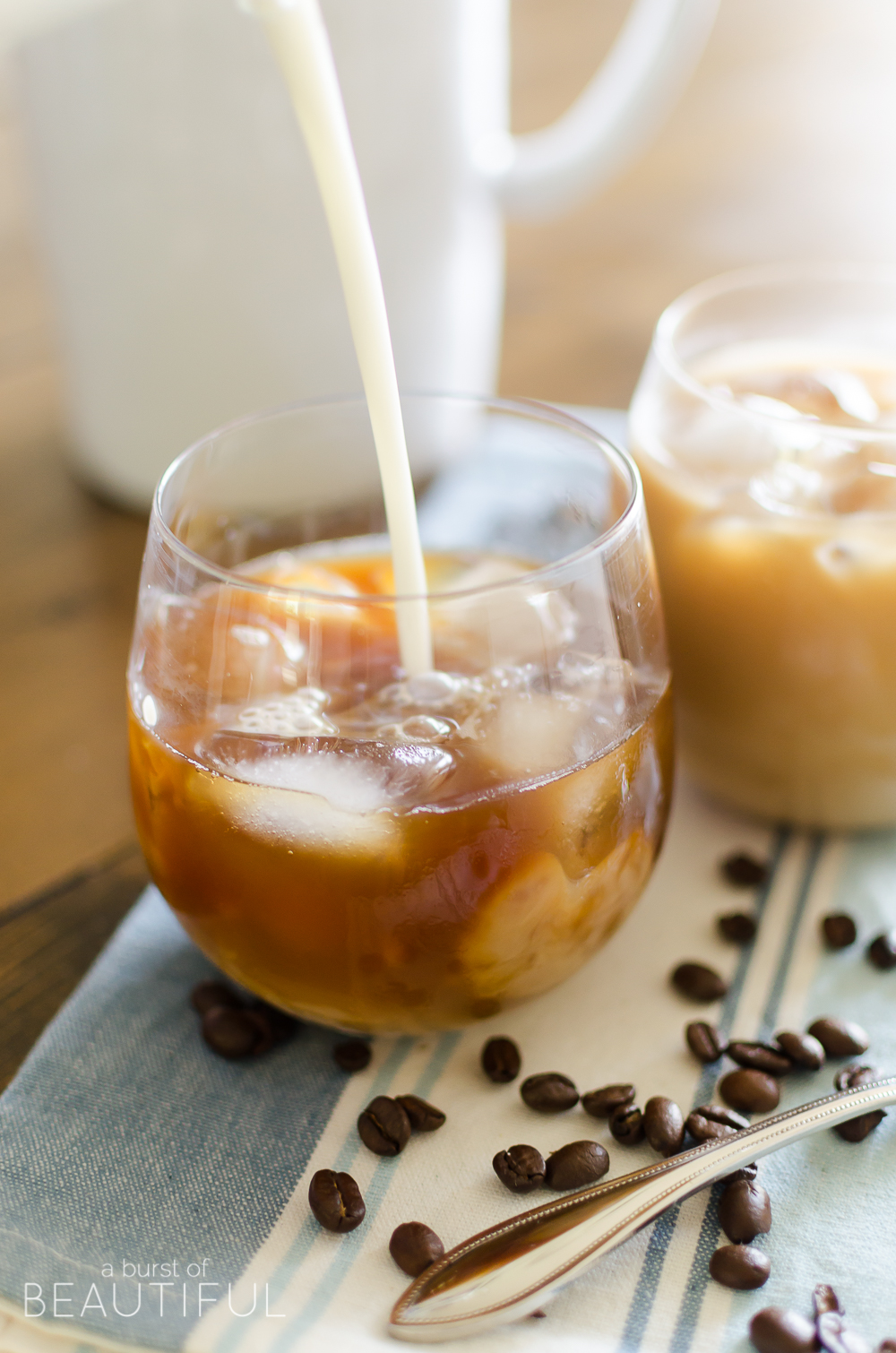 Whatever the reason, iced coffee is a favorite summer drink for many…myself included.
So it's with the first hint of summer heat that I swap my mug of piping hot coffee for the iced variety. I truly don't know if I would make it through the day without one…or two, sometimes even three! I simply love the combination of the cold refreshing drink mixed with the syrupy sweetness of hazelnut…it's the ultimate in invigorating. In fact, I love it so much that I've even been known to even indulge in one or two ice coffees in the dead of winter. Brr!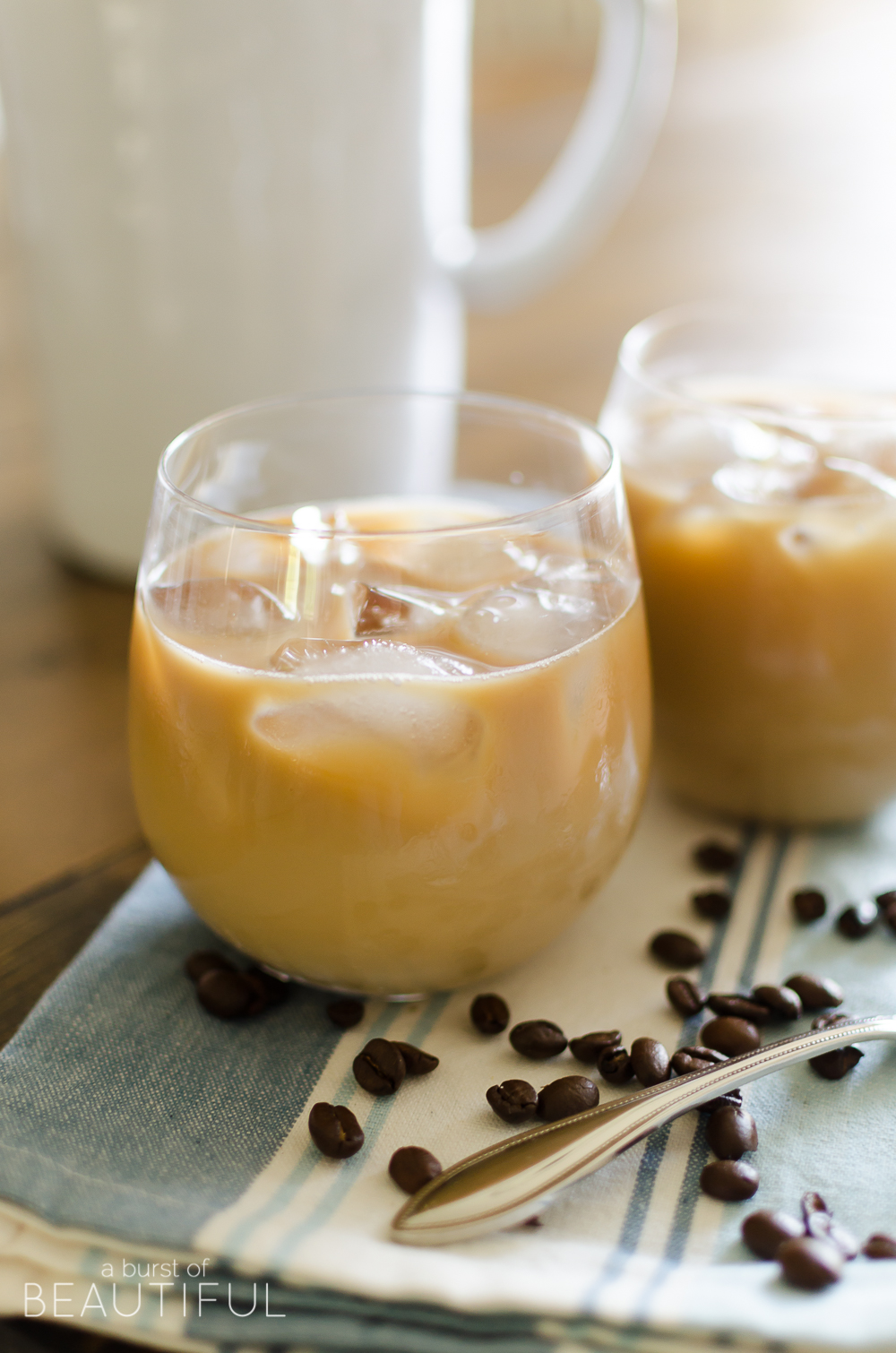 This recipe is so simple to make. Sometimes I make a pot of coffee to refrigerate for the week and other days I make just a cup at a time. But as a busy mom, I rely on quick and easy…and this recipe is definitely that!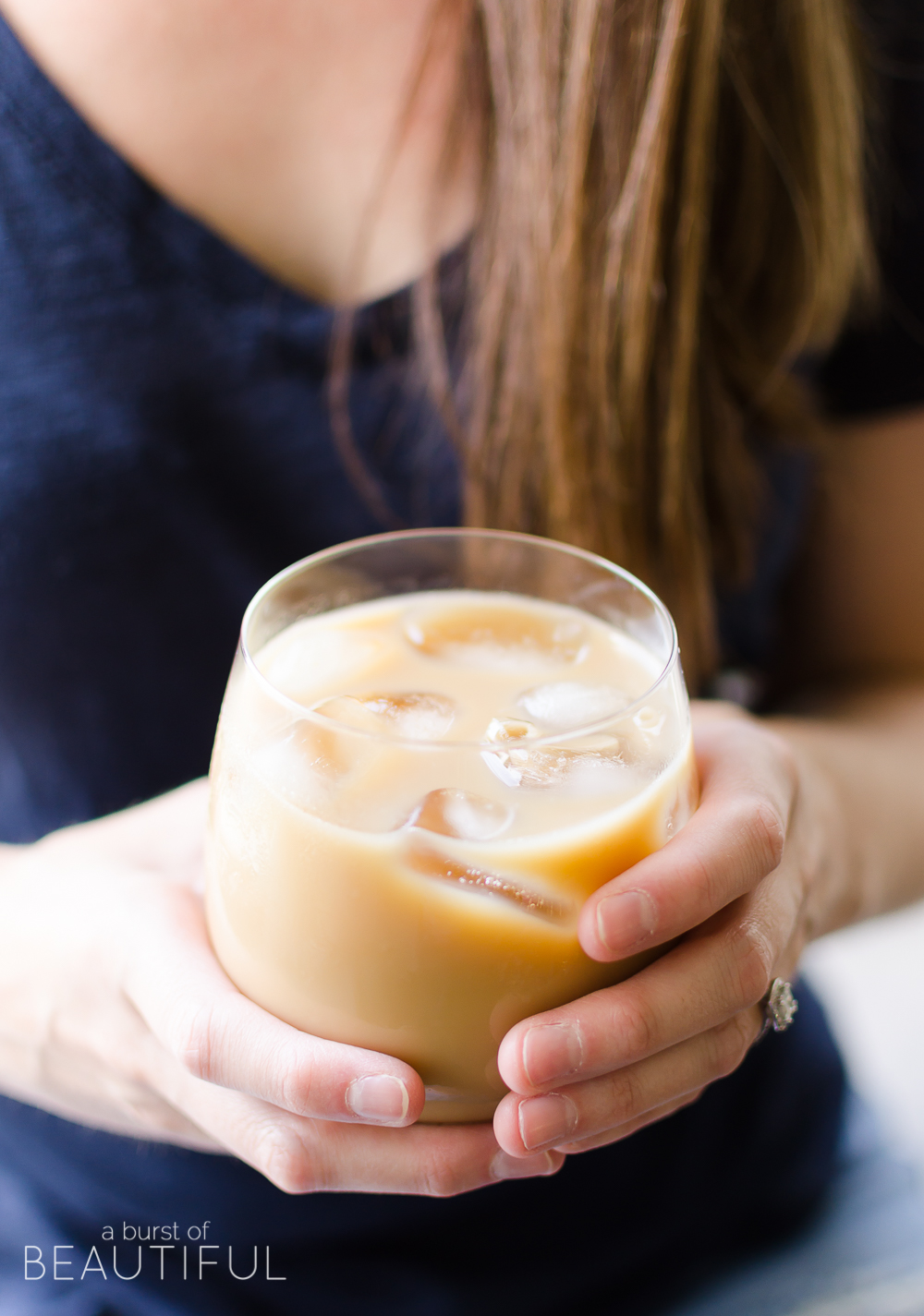 So, whether you start every morning with a coffee, use it as a mid-day pick-me-up or indulge in it only as a special treat, I know this simple recipe will be just right. And when you serve it in Wayfair's beautiful selection of drinkware it becomes the perfect treat for summertime guests.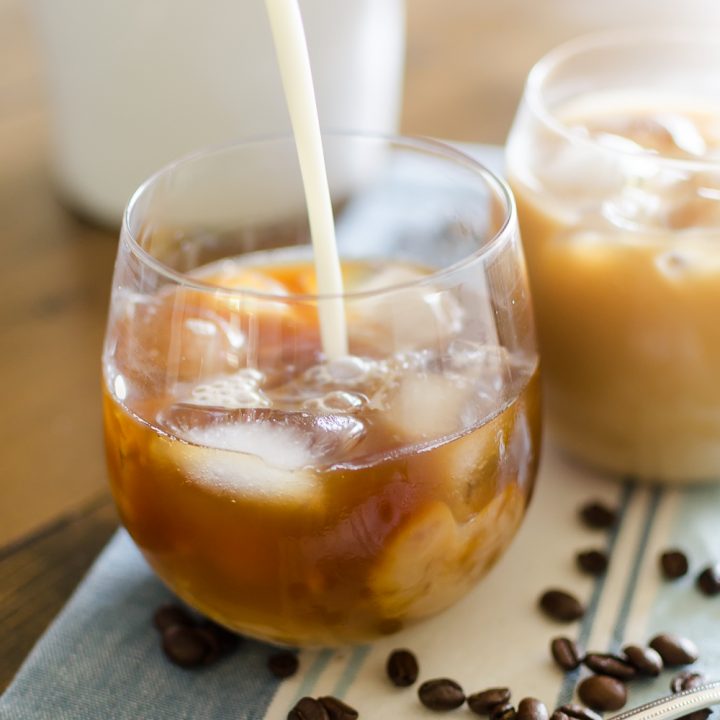 The Best Vanilla Hazelnut Iced Coffee
Ingredients
1 cup of brewed coffee, chilled in the fridge
1 tbsp sugar
1 shot hazelnut syrup
1 tsp vanilla extract
1/4 cup milk
Ice
Instructions
Brew coffee and stir in sugar, Hazelnut syrup, and vanilla extract. Refrigerate until cold.
Once chilled fill cup with ice and add milk.
Nutrition Information:
Yield:

1
Serving Size:

1
Amount Per Serving:
Calories:

207
Total Fat:

1g
Saturated Fat:

1g
Trans Fat:

0g
Unsaturated Fat:

0g
Cholesterol:

5mg
Sodium:

62mg
Carbohydrates:

47g
Fiber:

0g
Sugar:

44g
Protein:

2g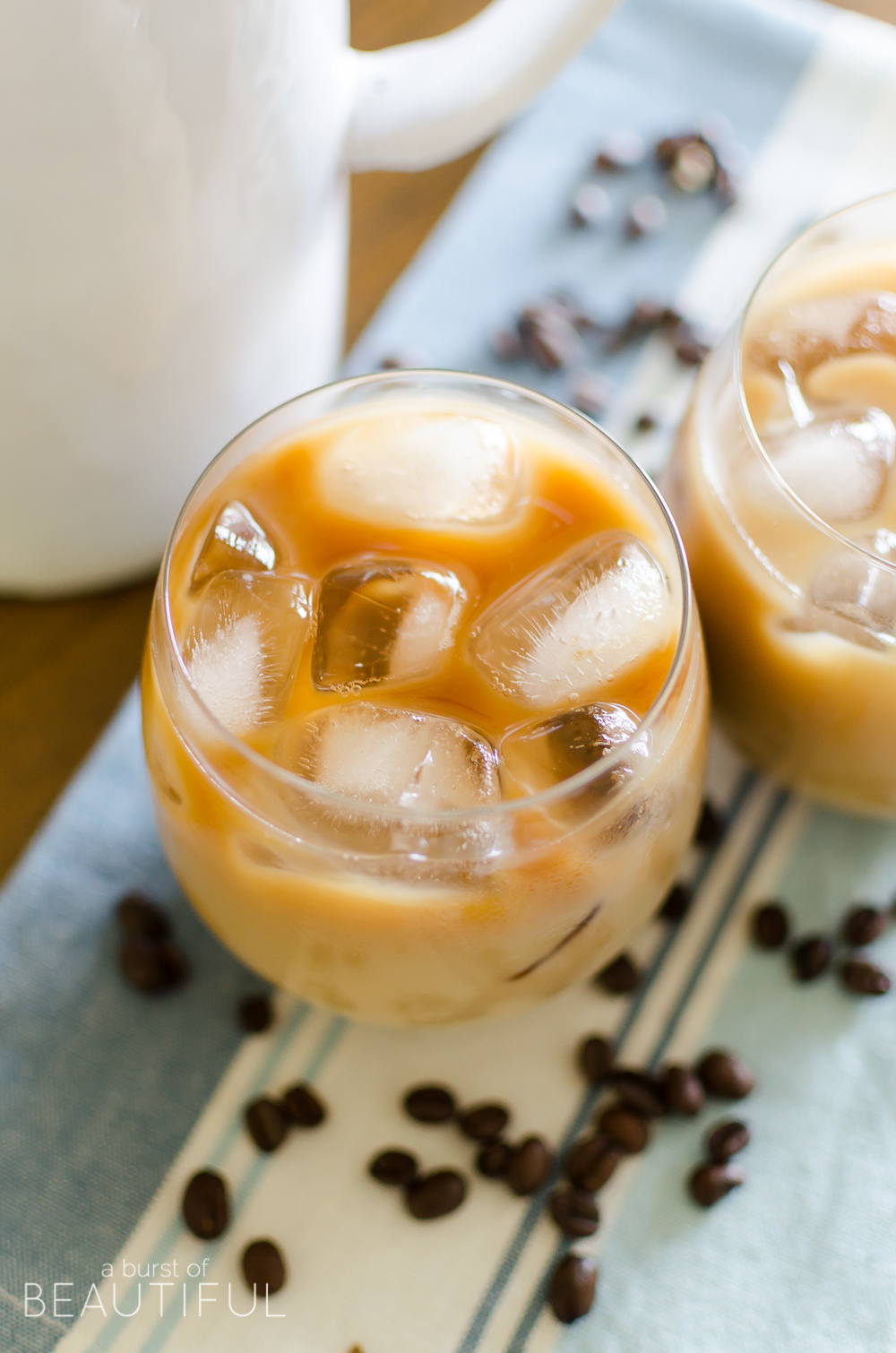 Our Sparkling Pink Lemonade is also a summer favorite around here. Do you have a favorite summer drink? We always love trying new recipes, we'd love to hear yours…just leave us a comment below!
Alicia xo