This post was sponsored by Kreg Tool Company and contains affiliate links.


All opinions and thoughts are my own, see our full disclosure policy

here

.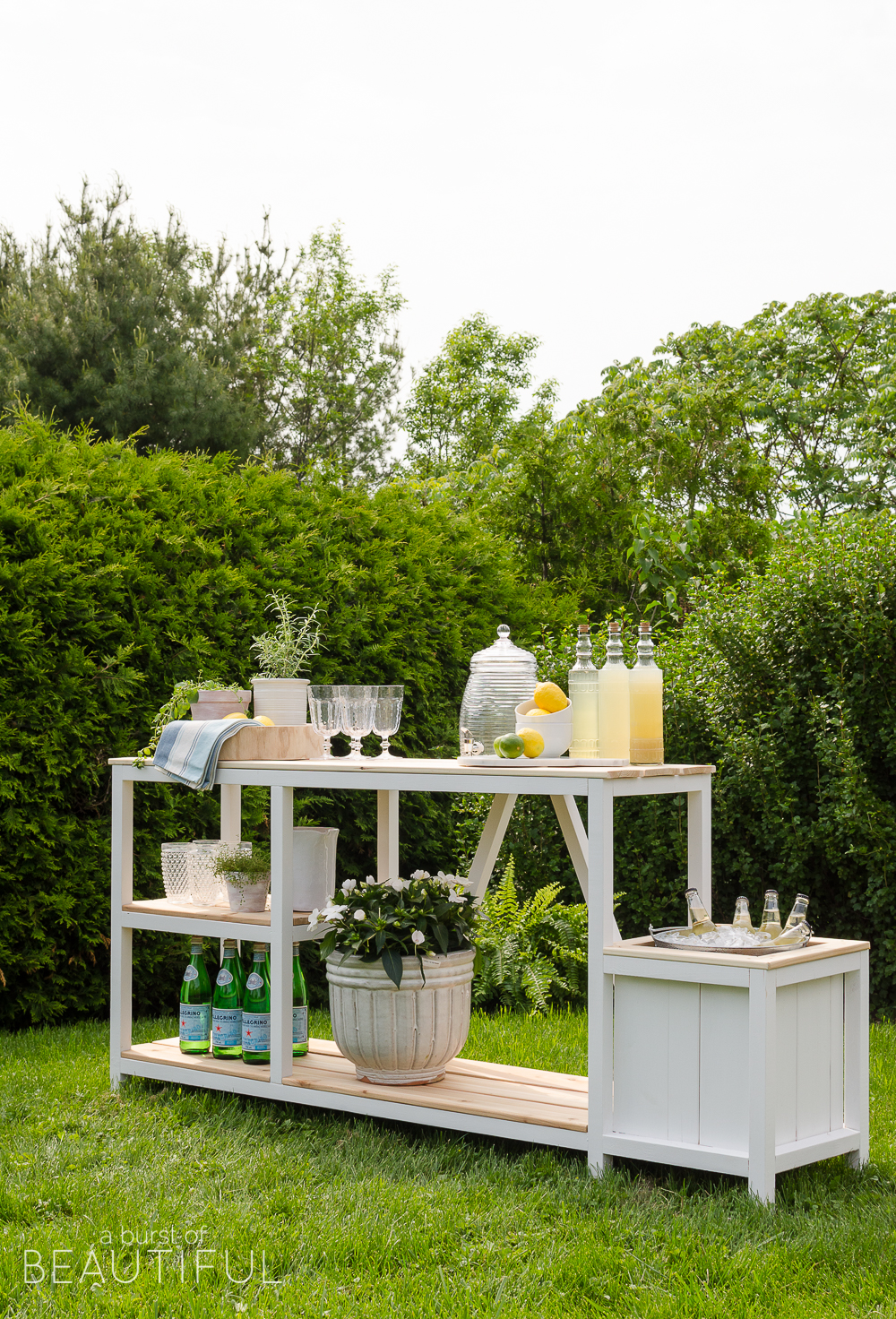 It feels like summer is finally upon us and with all of this beautiful weather and sunshine we've been living outdoors as much as possible. Our deck has become an extension of our home, and we just love spending our days outside in the fresh air – from mornings spent sipping coffee while our little one explores her garden to evenings watching the sun set on the horizon – it's where we are loving to be right now!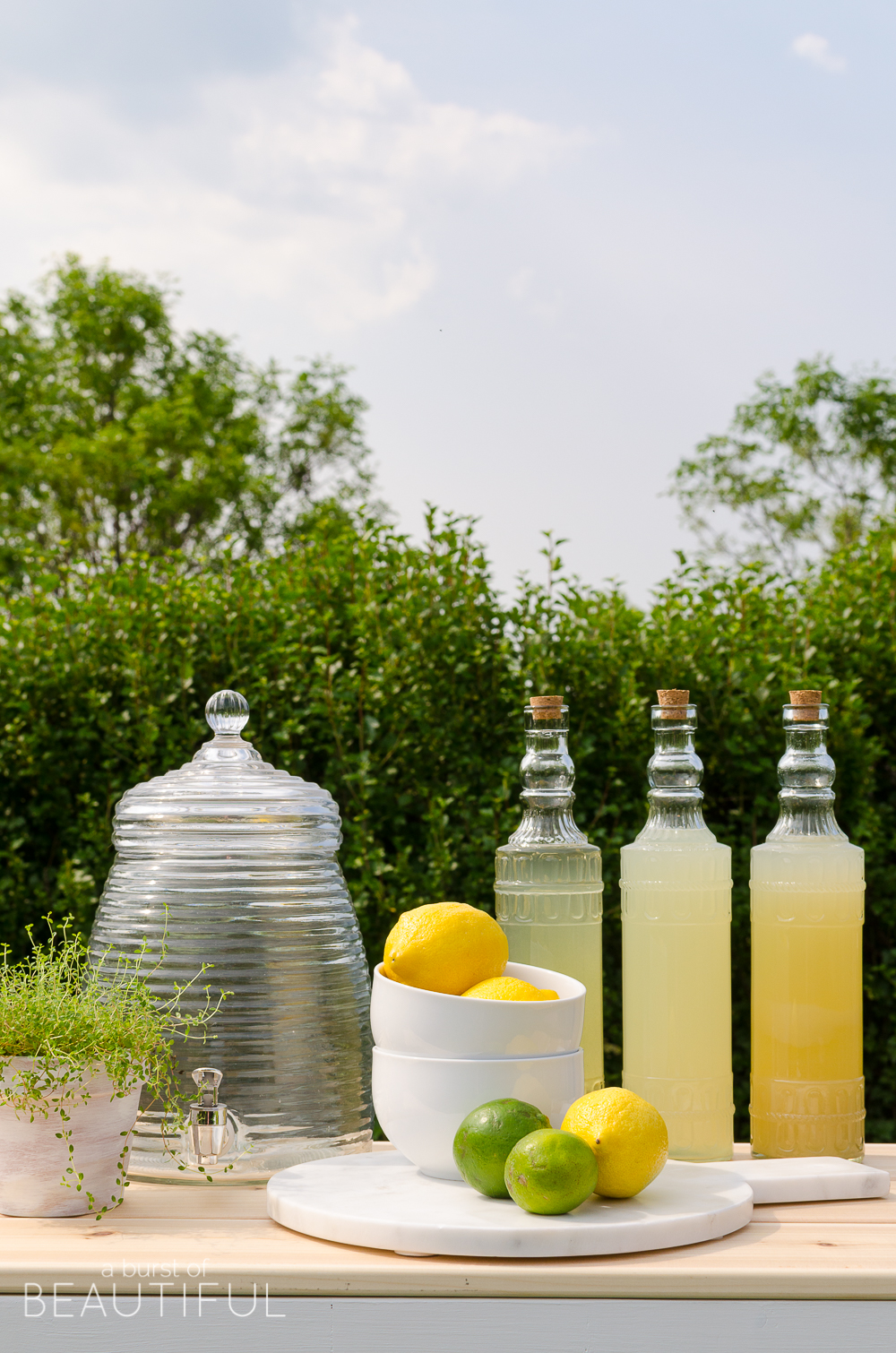 It's also where we tend to host family and friends when they come by to visit. So this year, we decided to add a beautiful outdoor bar for summer entertaining. Nick developed this plan, and you can download it for free here.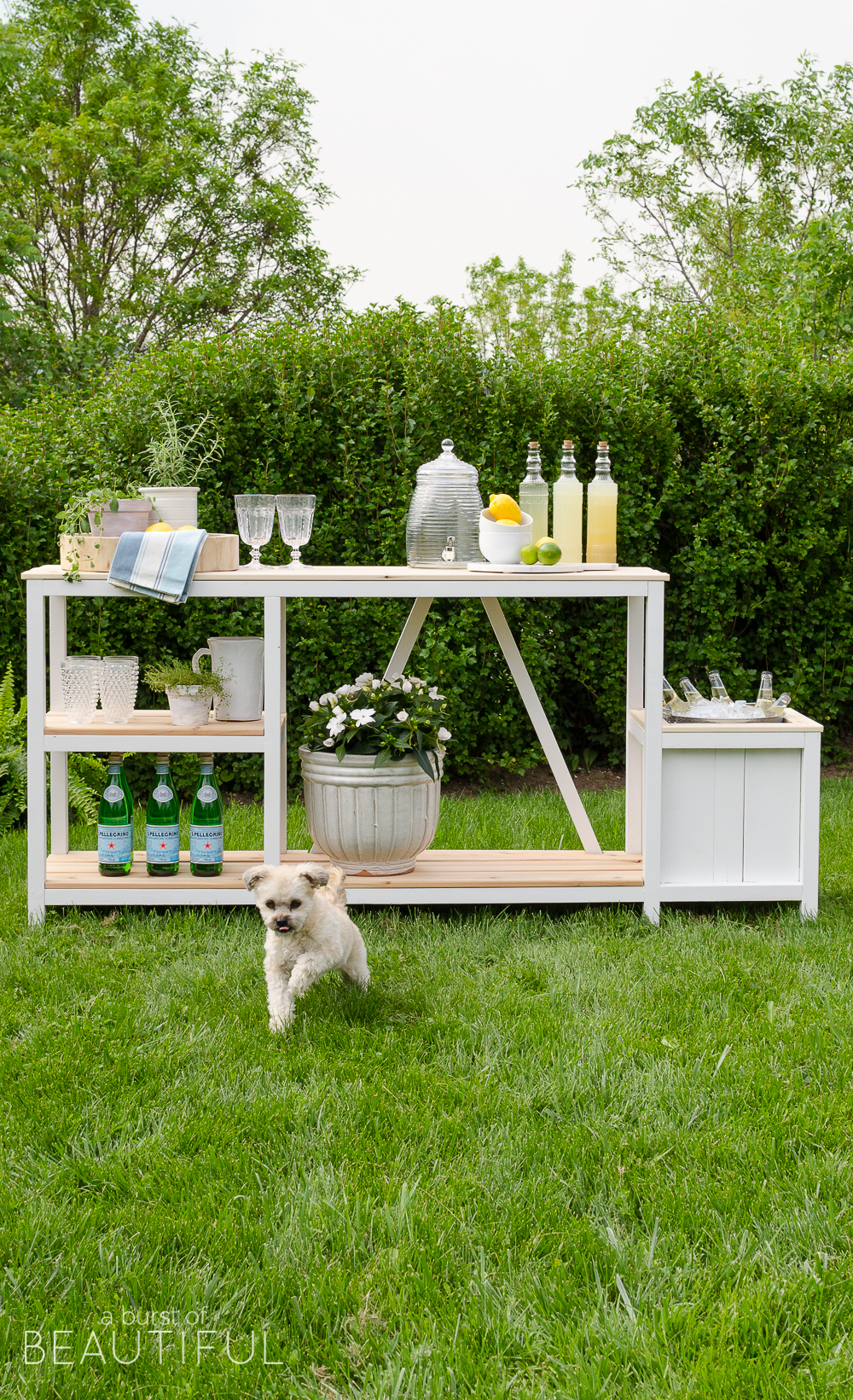 Running back and forth to the kitchen is no longer part of our entertaining routine. Which is so nice, because it really was quite a hassle, especially trying to keep our pets inside and those pesky summer bugs outside. But now we have everything we need right at our fingertips.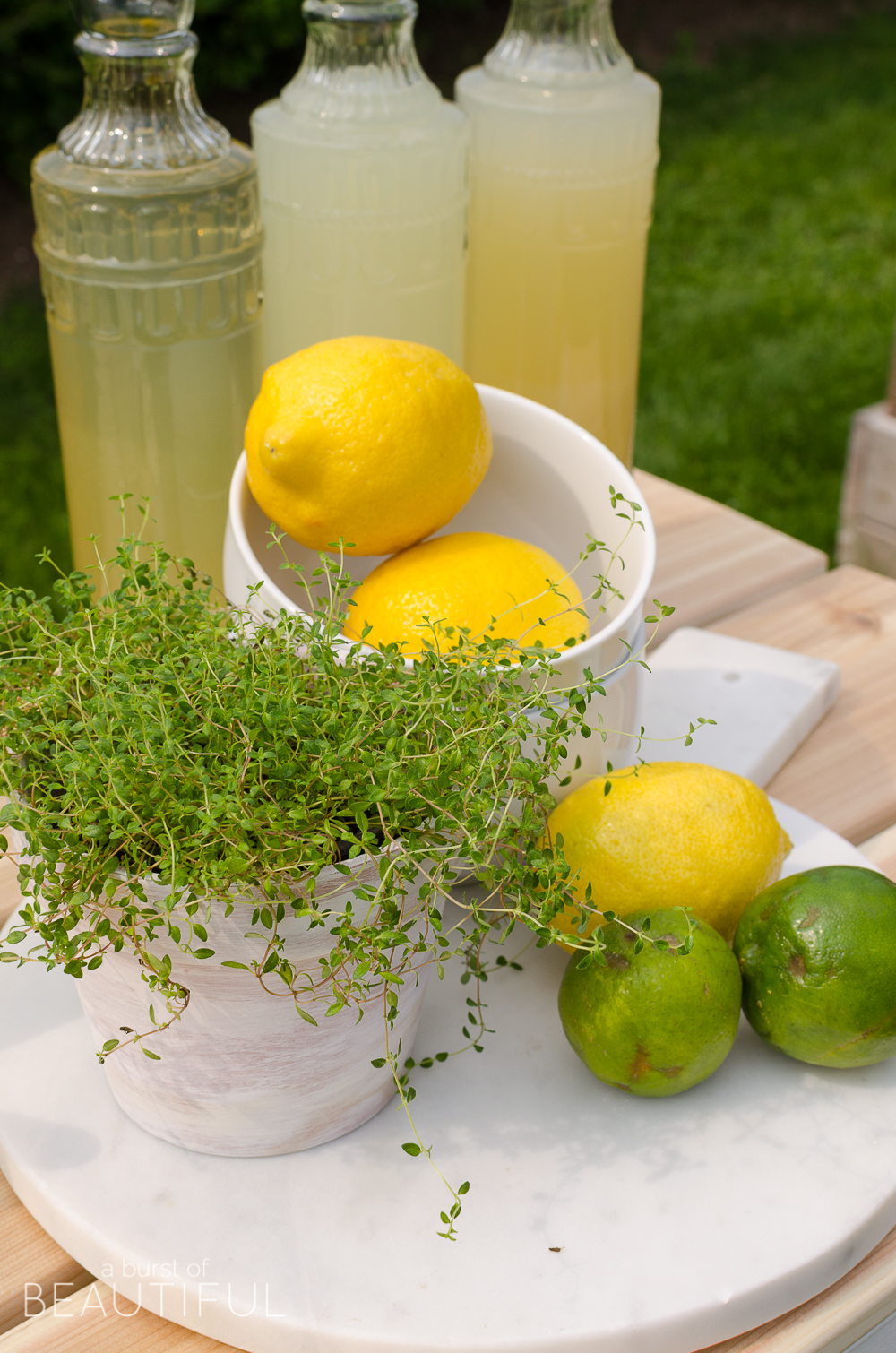 Before our guests arrive, we simply stock our bar with all of the essentials, including outdoor glasses and dishes, our favorite selection of summer drinks poured into cute bottles and lots of ice! It makes hosting so much easier and enjoyable – I love that it is kind of like a self-serve option where our friends can grab what they want whenever they need it.
Get the Look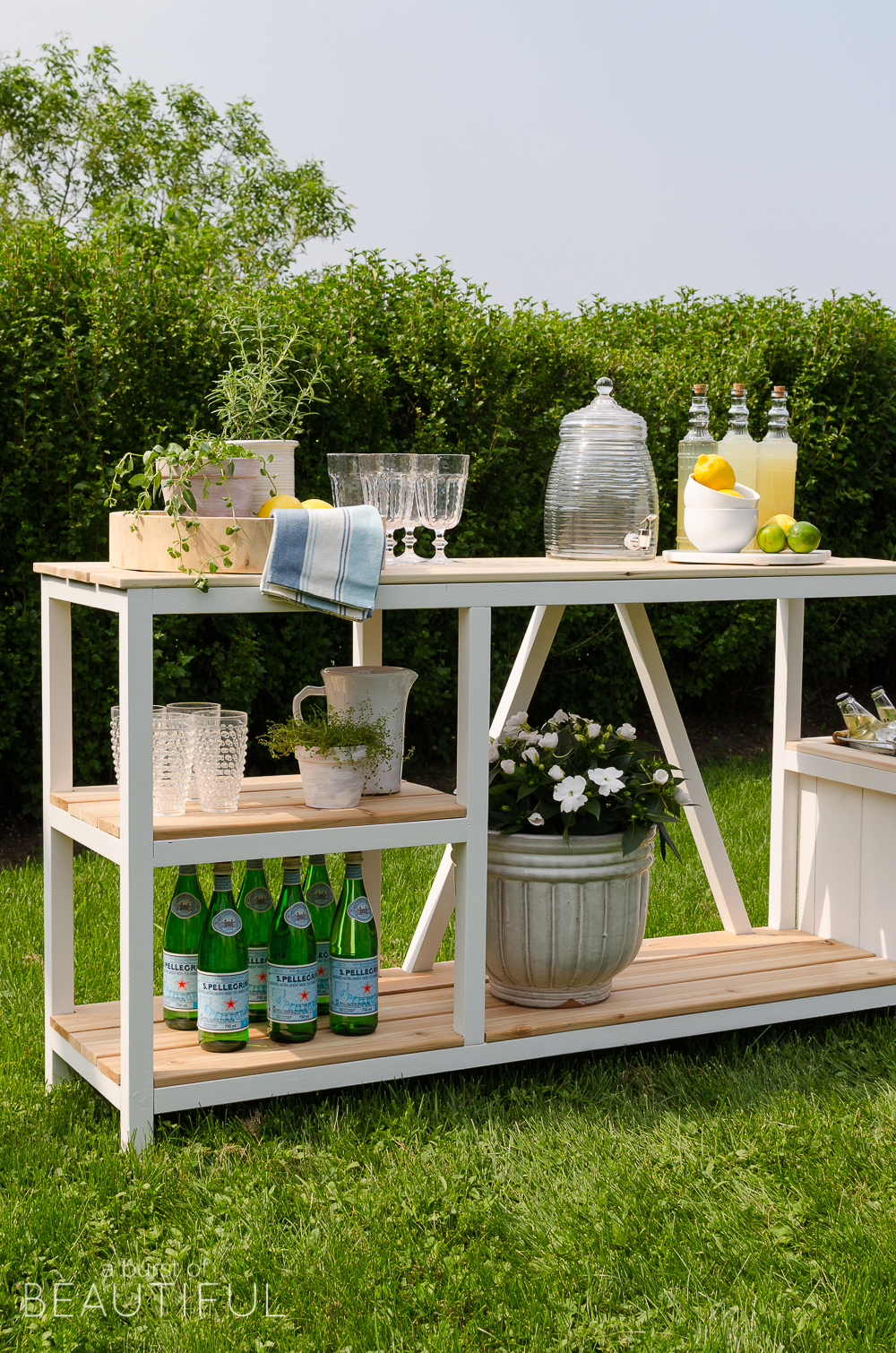 Nick designed this piece to have a large serving top, so there is lots of space to spread out drinks and appetizers. I like keeping a tray here to corral items like garnishes and over-sized cloth napkins. The shelves underneath make great storage for extra glasses and drinks. And I just love adding a few potted plants and herbs for color, plus they make for a great garnish!
It's finished in a simple white outdoor paint and the shelves are just left natural cedar. We opted not to use pressure treated boards since they contain chemicals and if we're going to be serving up food and drinks or potting any vegetable plants, we didn't want anything to get contaminated! Plus, the untreated cedar is beautiful and will age to a weathered gray by next summer!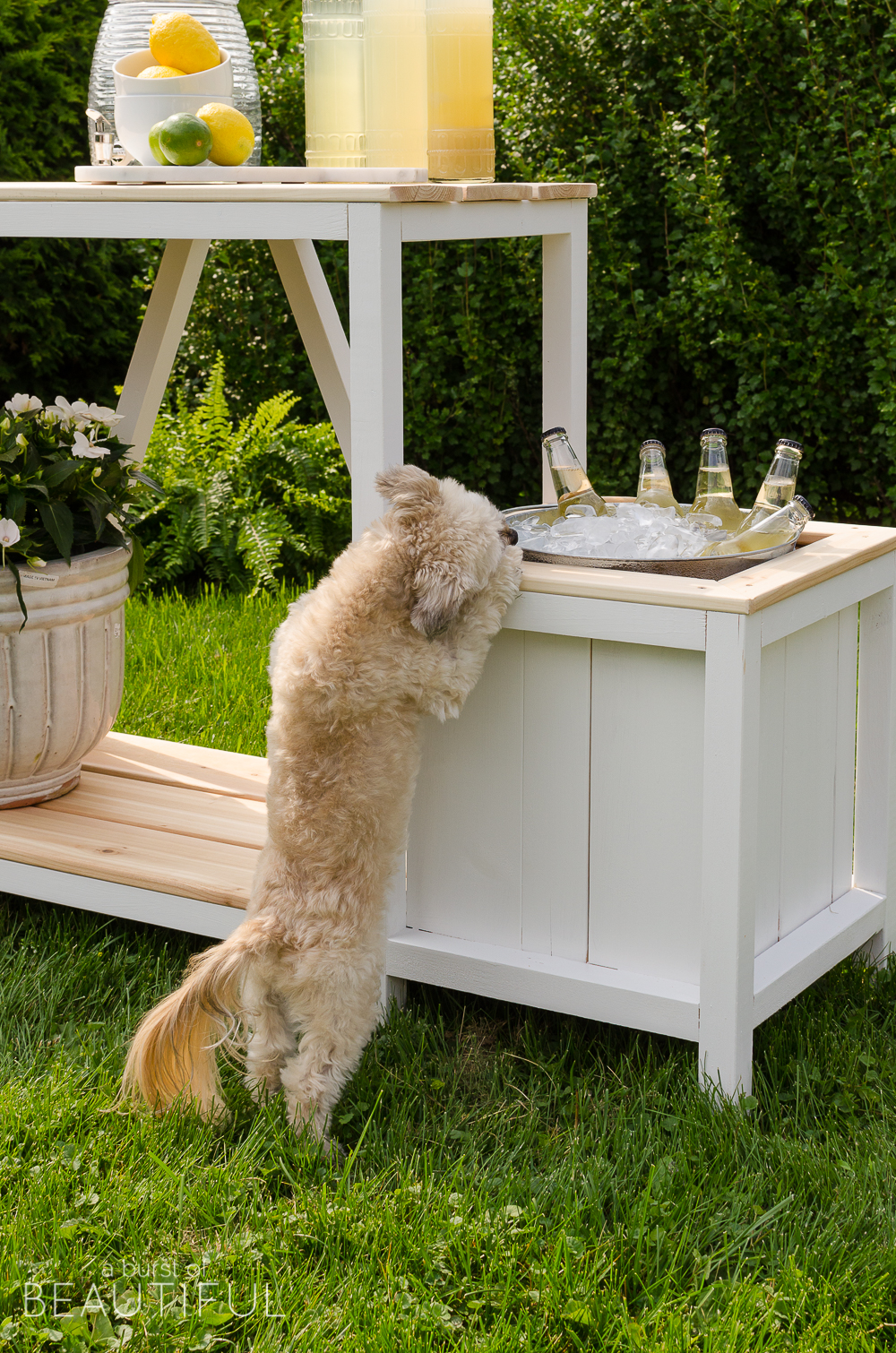 My favorite part is the built-in ice bucket. It's the perfect way to keep drinks cold and a great spot to keep a few cool treats for the kids (even the pup thinks she needs a cold one)!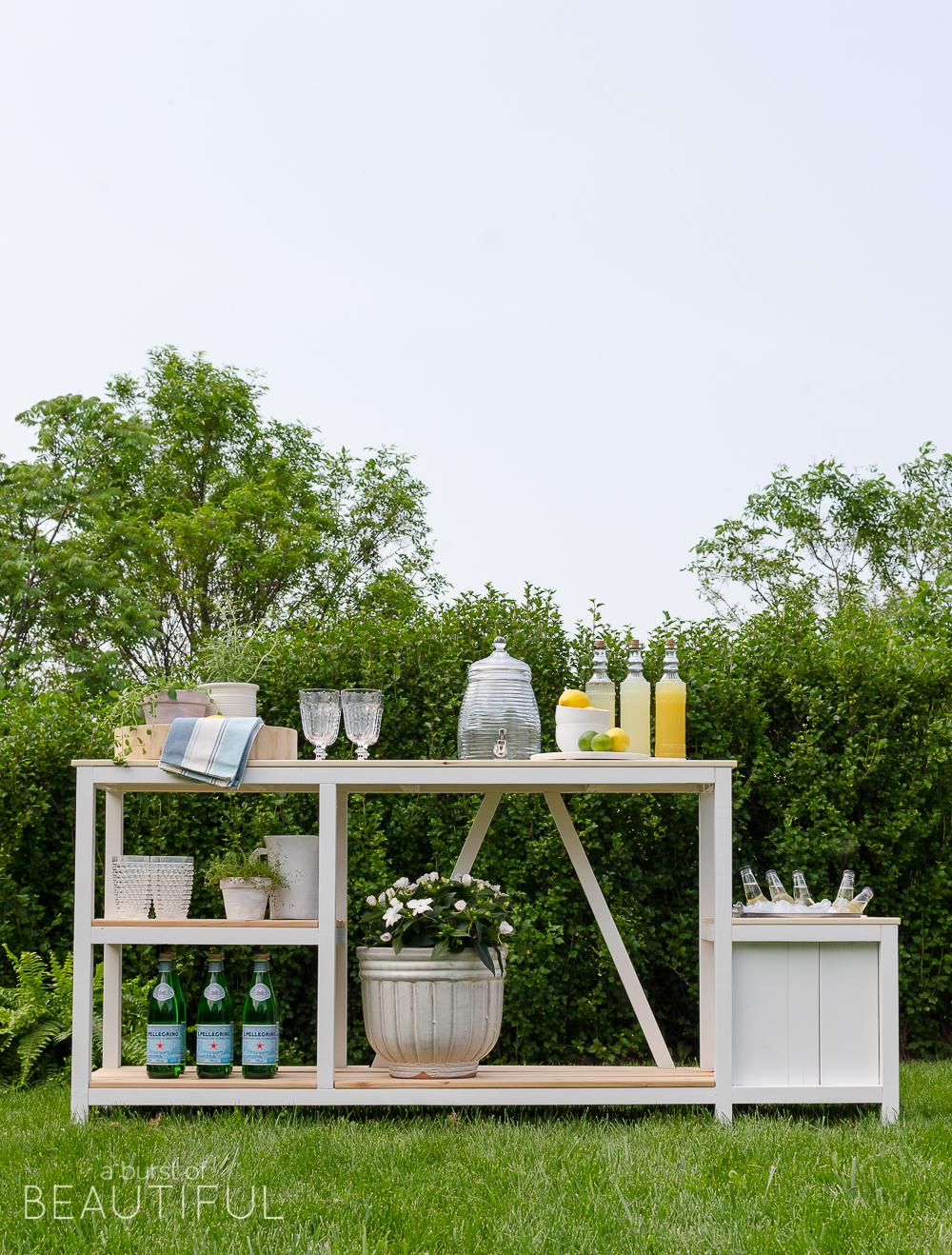 While Nick was planning the design of this beautiful piece, he wanted to make sure it served multiple purposes because let's be honest – we don't host summer parties every weekend. 😉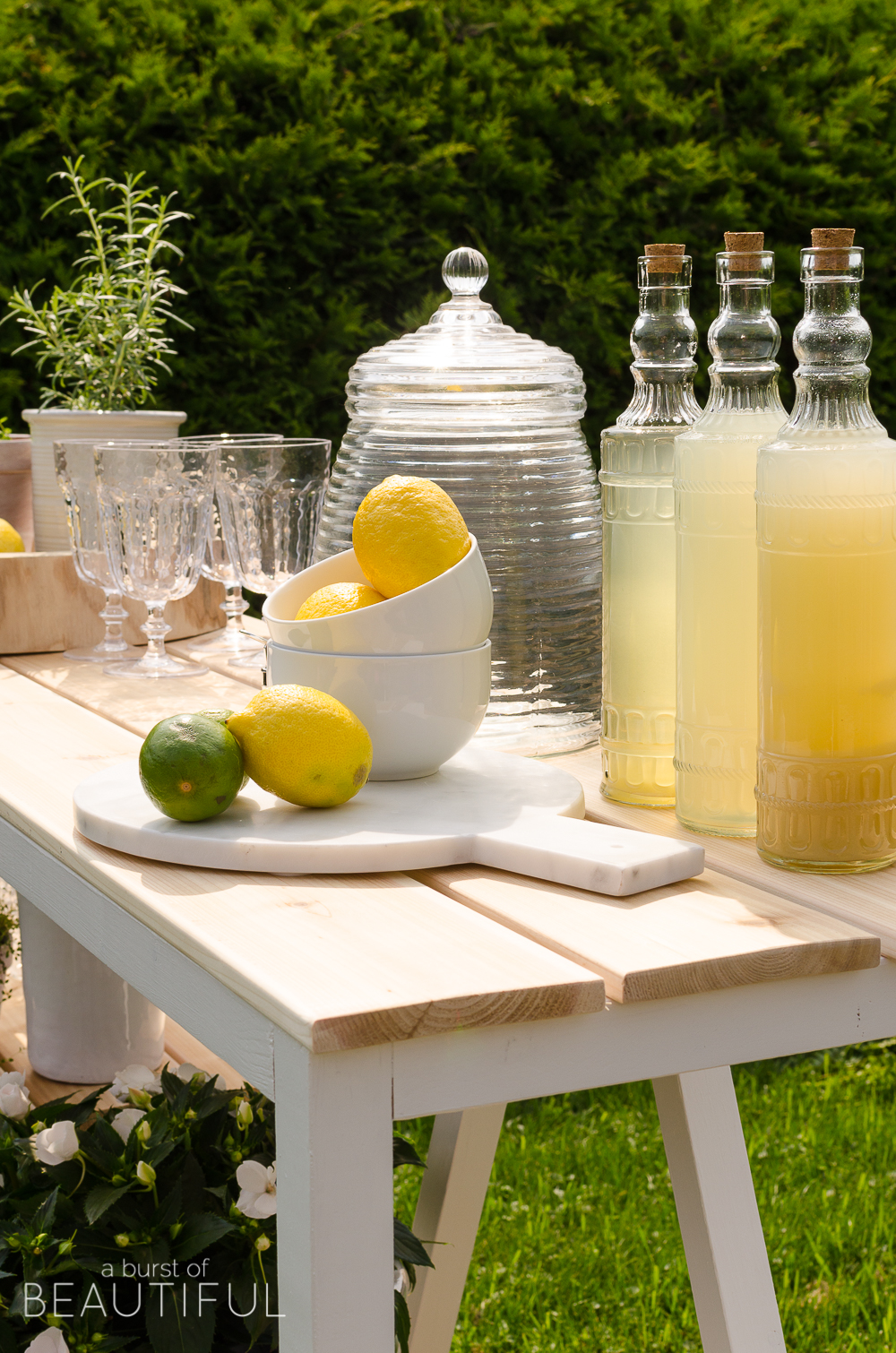 So with that in mind, he created a piece of outdoor furniture that can be used while entertaining but is amazing as a potting bench while gardening early in the spring and using the planter as a place to store your potting soil. It can also be used BBQ prep station when you need a little extra space, and you can use the planter on the side to plant fresh herbs for easy access while cooking! I love how functional this piece, not to mention the simple design is perfect for any backyard or patio.
You can get the free plans for our multi-purpose piece at buildsomething.com. While you're there, you'll find plenty of other great DIY ideas to keep you busy this summer. Happy building!
Alicia xo