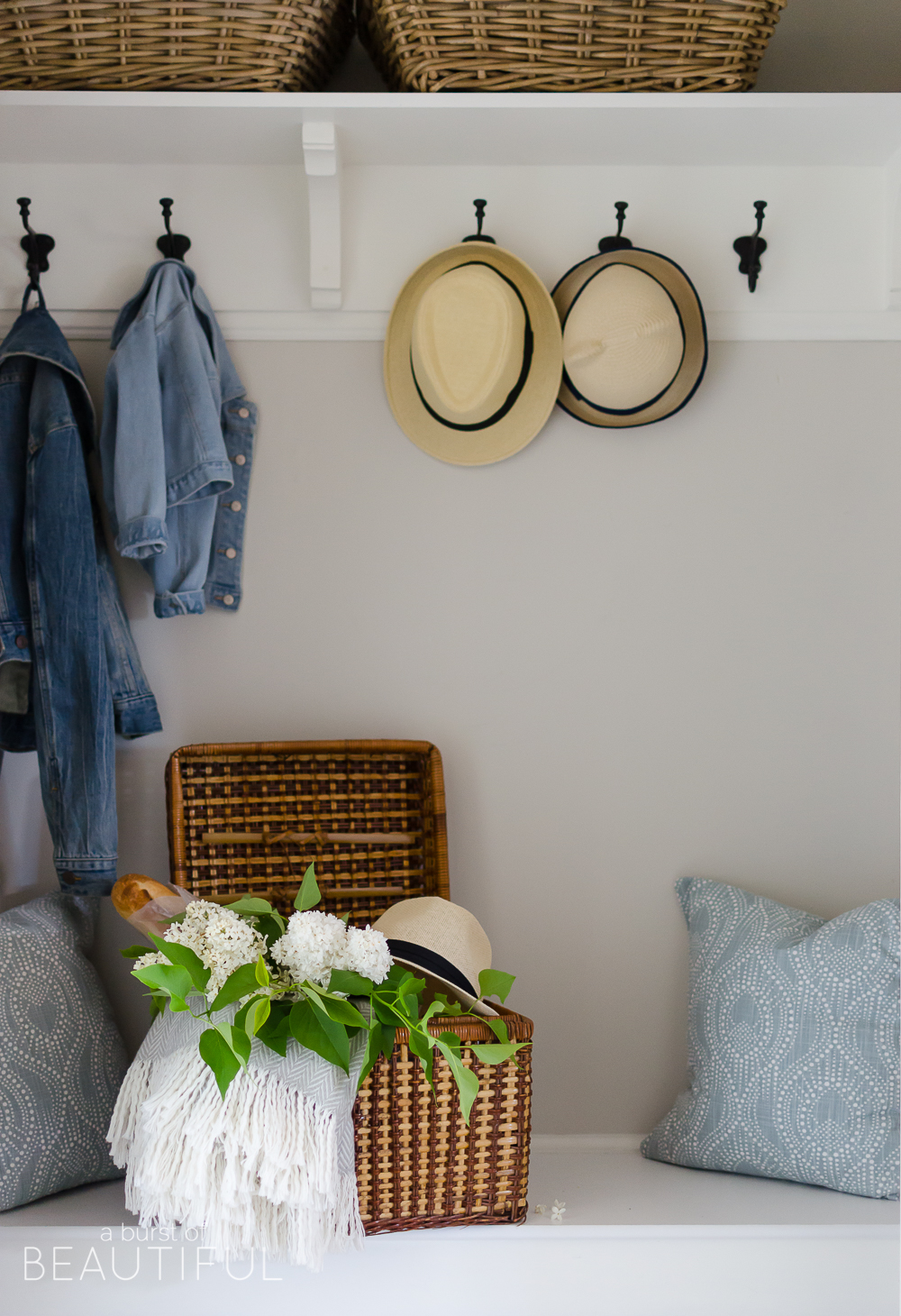 Although tiny, our little mudroom is one of my favorite projects we've worked on and one of my favorite spaces to style each season. So when my friend, Taryn from Design, Dining, and Diapers invited me to join her Summer Entryway blog hop, I jumped at the opportunity.
If you're coming from Krista's at The Happy Housie – welcome! Isn't her patio so beautiful, I love the way she always incorporates those beautiful pops of blue!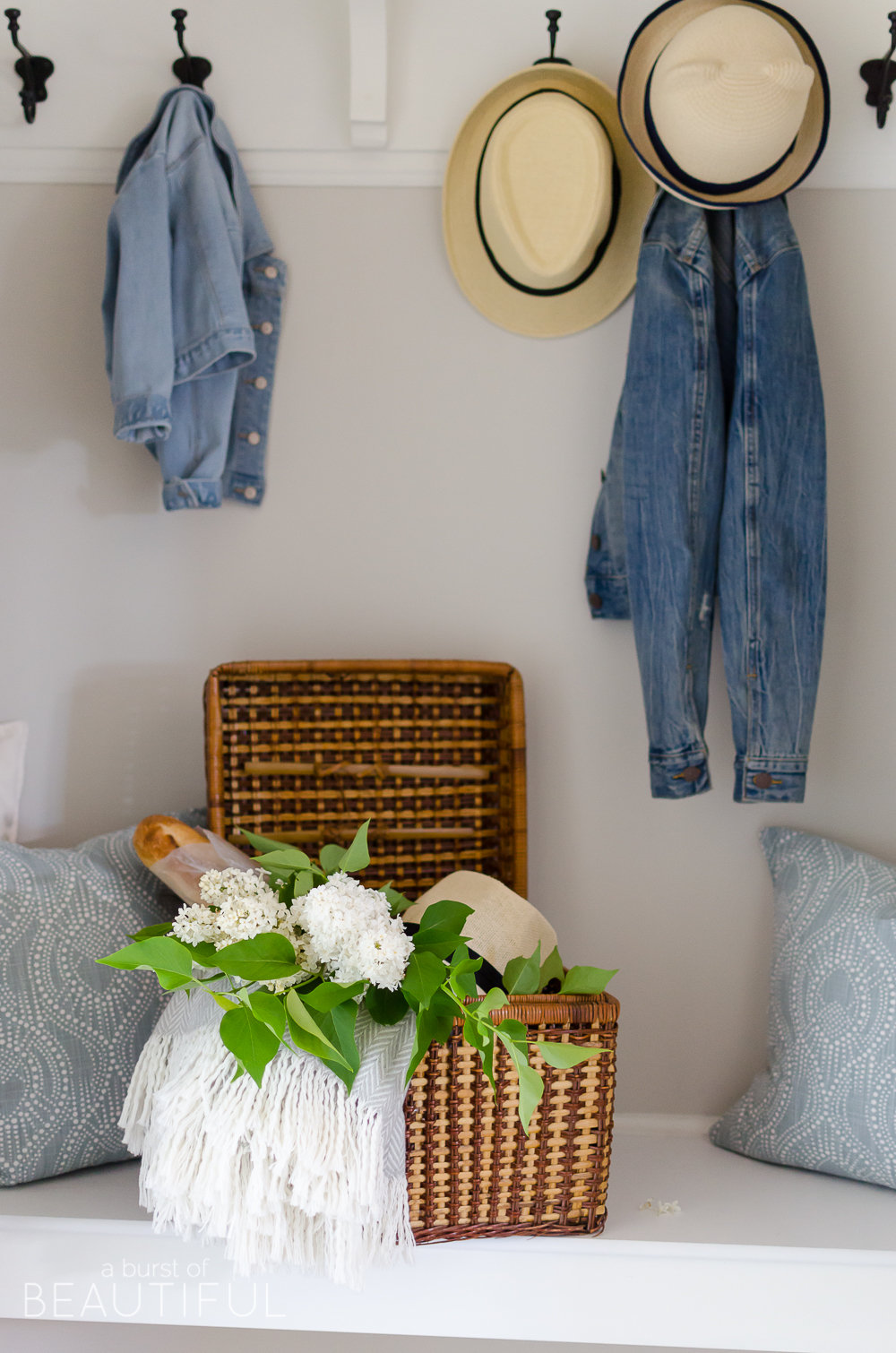 Let me introduce you to this little space that we call our mudroom. We created our own little entryway off of our garage last year, after realizing our cramped coat closet wasn't working for us anymore – you can read about the project here. It wasn't a big project, but it has made a big difference keeping us organized.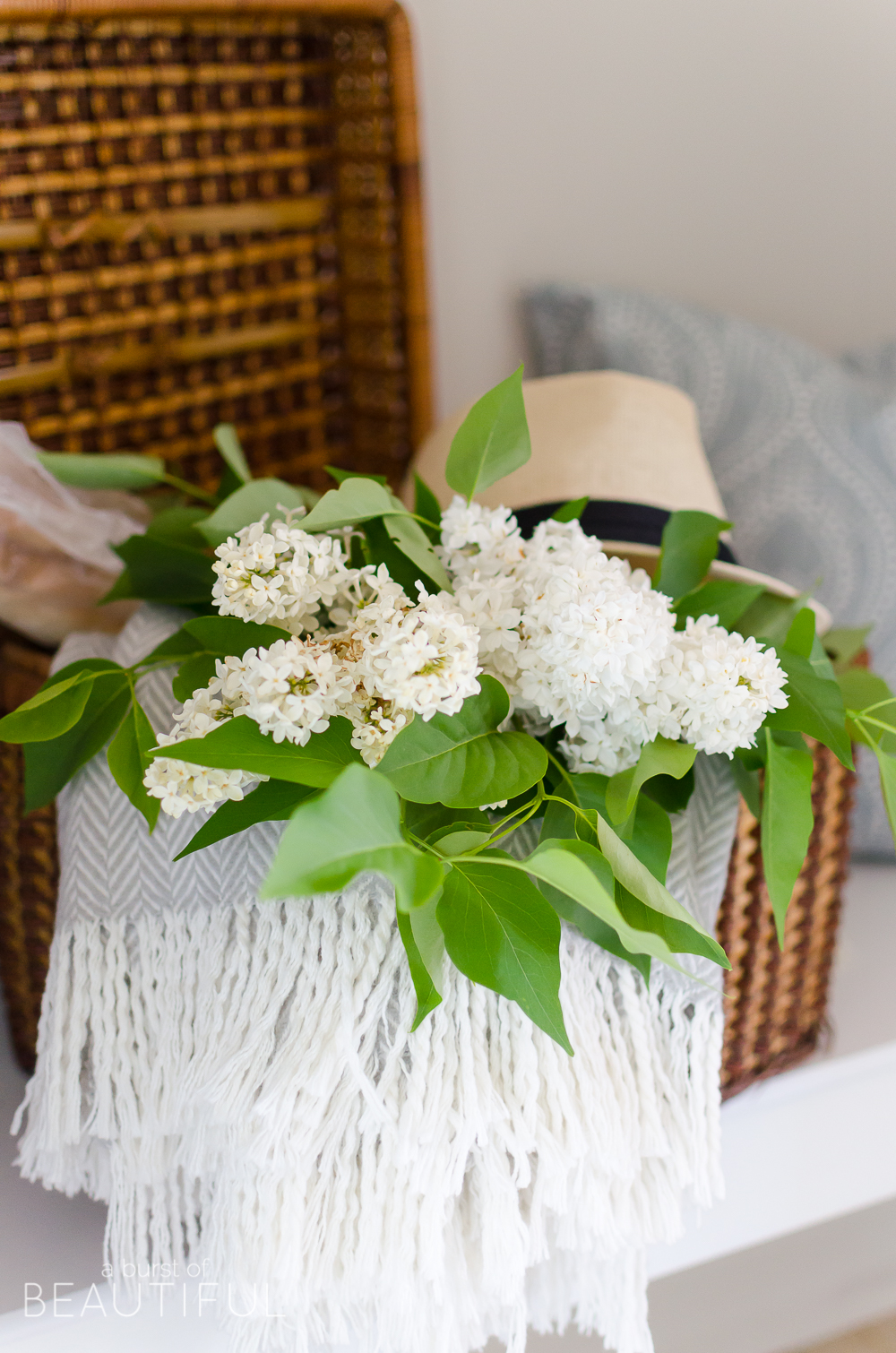 We are asked a lot about the practicality of removing the door from our coat closet. And to be honest, I thought it was a little bit crazy too. The door sat in our garage for months, because I was sure once the cold weather hit and our winter gear became a necessity that the door would be back on in a jiffy. But I was wrong. And even though this space might not always look this pretty, it's been very easy to keep it clean and organized.
And it's definitely easier during the summer…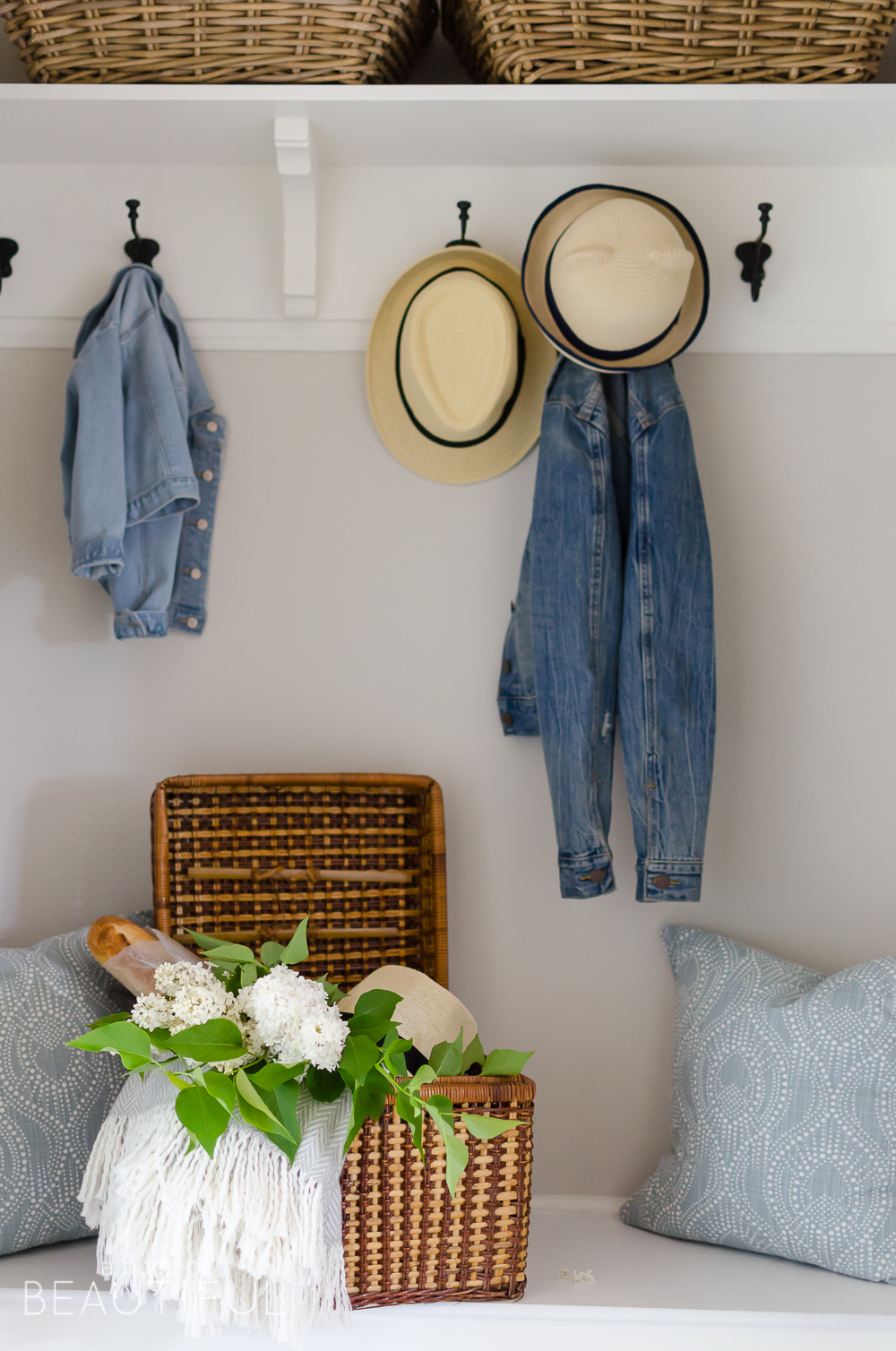 Summer essentials are just prettier to look at in general. They seem to look right at home with our relaxed modern farmhouse style. Our collection of straw hats are hung in plain sight and are always at the ready to grab for those long, sunny days outside. And don't forget our worn-in denim jackets, our summer evenings can still be cool, especially near the water, so we make sure they are always easy to grab when we're heading out the door after the sun has long since set.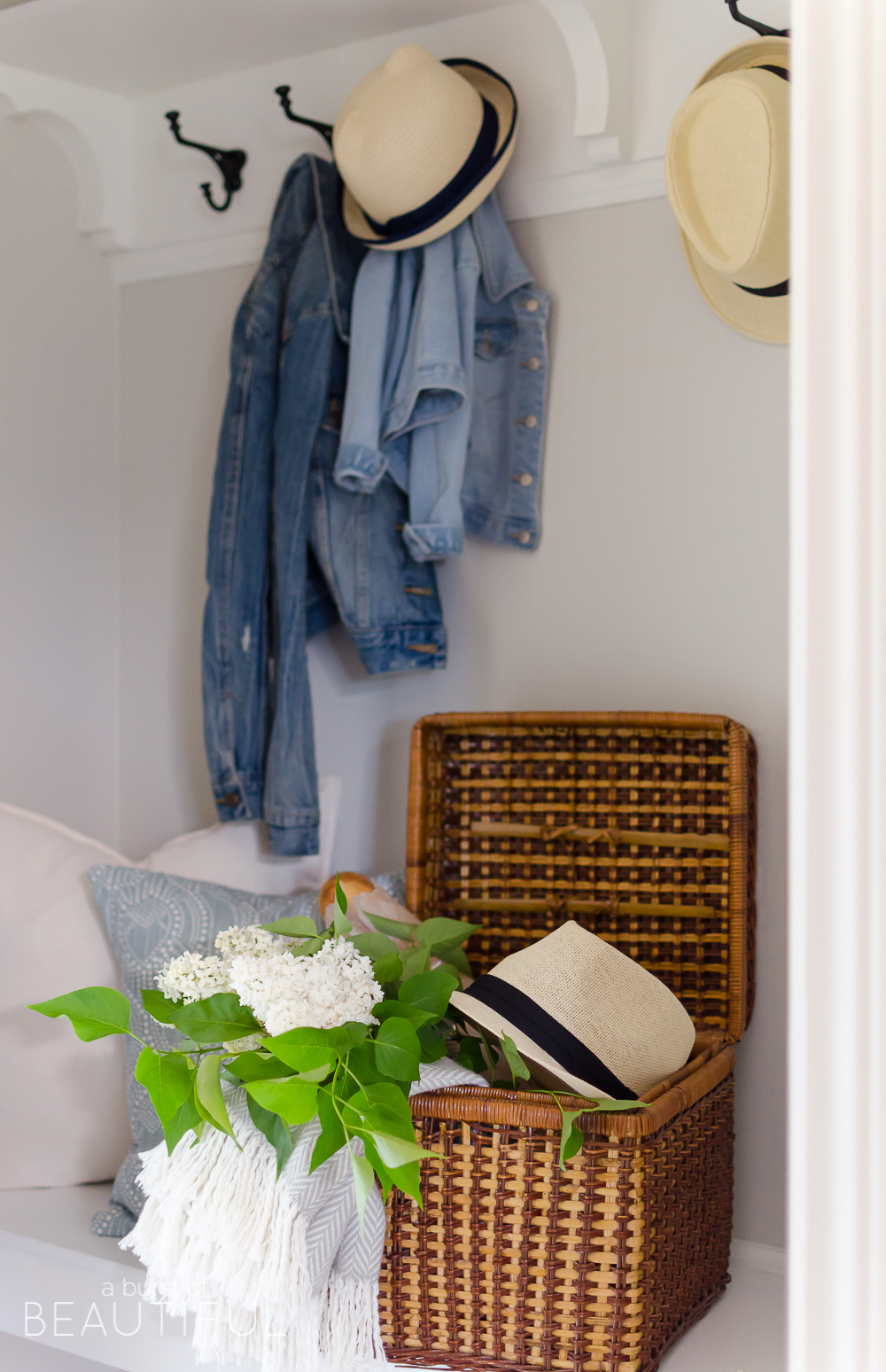 The little bench is great for helping our little one slip into her sandals every day, but it's also the perfect spot to drop our bags after a day spent at the beach. Or in this case, a simple wicker picnic basket awaits being snatched up for an afternoon spent playing and snacking at the park.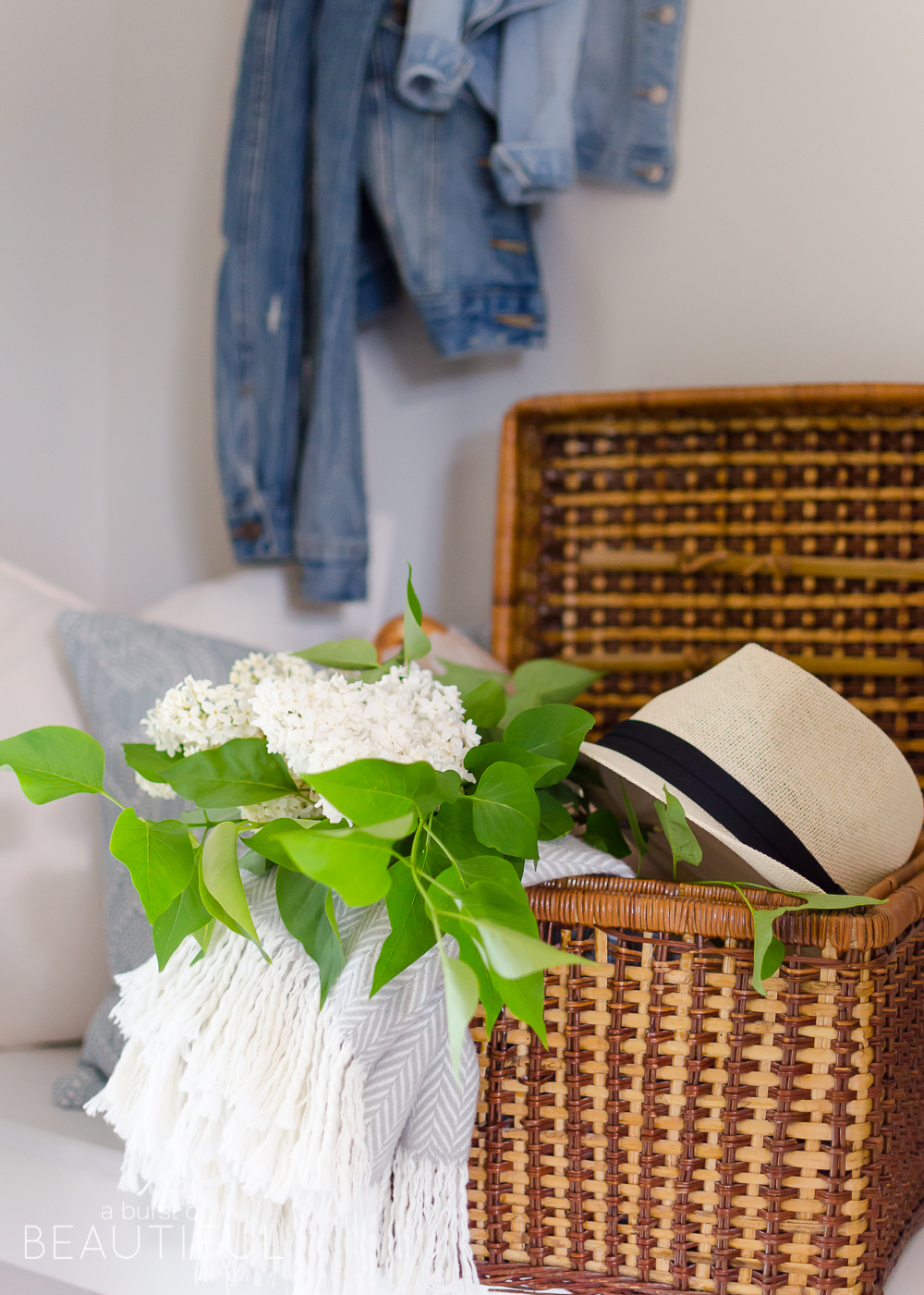 Summer is all about easy living, coming and going as we please and without a care in the world. And that is what I want our home to reflect. A place where family and friends feel welcomed and a place where we can savor every minute of the summer ahead.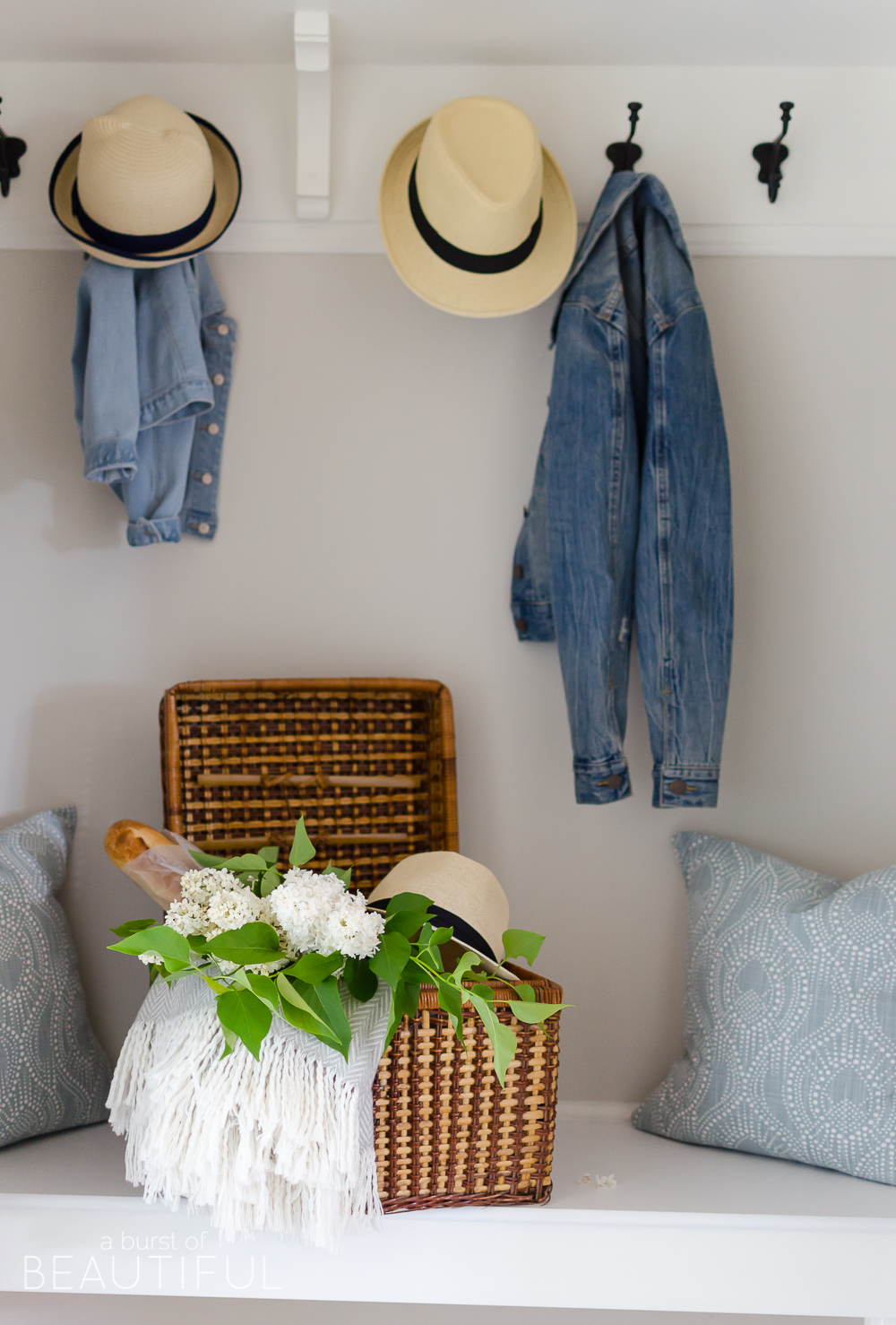 Now I hope you'll continue on to my friend Ashley's at Cherished Bliss, her entryway so inviting and filled with so much farmhouse-inspired charm…I just love that beautiful bench!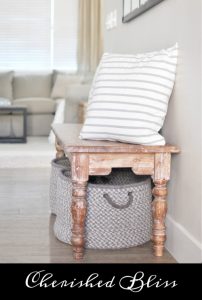 There are so many more beautiful spaces on this tour, I hope you'll be able to take the time to visit them all.
Alicia xo